Place : Kalsubai Mountain(1646 meters), Bari village, Ahmadnagar, Sahyadri Mountain ranges
Time to visit : between 6 a.m to 5 p.m
Time to climb the mountain : 3-4 hrs while climbing & 2 hrs while coming down
How to reach : Trek starts from Bari village, From Mumbai 150km (4:00hrs)to Bari village, From Nashik 60km (1:30hrs)to Bari village, From Pune 180km (5:00hrs)to Bari village
Things to carry : carry a rain coat, a bottle of water, wear a pair of sports shoes and carry spare clothes if you are trekking in monsoon
The lush green grass covering the mountain while the clouds surround it, the water flowing through making its way to the bottom to join the river, small crabs leaning their way in the flowing water as I make my way to climb the highest mountain in Maharashtra. "Phew! Finally atop the mountain"as I exhaled my knees were crunching with pain. But none of that mattered cause of the mesmerizing feeling I got at the very spot. The feeling of clouds hugging you whilst wind blowing through your hair, almost made me forget my knee pain & that all my clothes were soaking wet.
We started our trip from Mumbai and reached Murbad in 2 hrs. We stayed overnight at murbad. The next day at 7a.m we left for Bari village. As I loaded the location to Bari village google maps showed two routes, one via Mumbai-Nashik higway via Igatpuri & the other via Ghatghar. We preferred the route via Ghatghar, much to our surprise we reached a dead-end at Ghatghar. So we turned back and went via Kasara to Igatpuri and finally we reached Bari village by 12:30p.m.
The trek to Kalsubai mountain starts from Bari village. You have to park your vehicle at Bari village and start walking from there. Parking is free of cost, be sure of not being fooled by the local people who try to charge you for parking.
Our trek started at around 1p.m. It was raining and we were already soaking wet. The ascent from Bari village to the top is very steep. Its more of climbing than walking. Steep slopes slippery route, stone stairs & iron ladders such was the route. Almost the entire trek it was raining mild to heavy
The initial route is muddy as we went higher we found stone stairs unevenly constructed and at an even higher point we were faced with iron ladder which were too small to step on. There are many stalls at various spots on the mountain that provides you maggi, tea etc. As we covered half the route we stopped at the local stall to have tea and bhaji, all our clothes were wet and we were longing for heat. We had tea and started our trek again. Half-way through the route as the clouds were moving, pleasing our senses to show us the beautiful view of the village.After climbing the final ladder we reached the top at around 4p.m
On the top is the temple of Kalsubai. The story that is told and retold by the local villagers goes like this. There was a house maid named Kalsubai that use to stay in nearby Indore village. One fine day frustrated by the person whom she worked for she left the house and came to the mountain. She went missing after she came to the mountain. This story gave the mountain the name Kalsubai and the villagers built the temple in her memory. Coming down from the mountain took 2 hrs. We reached by 6:30 and left the village by 7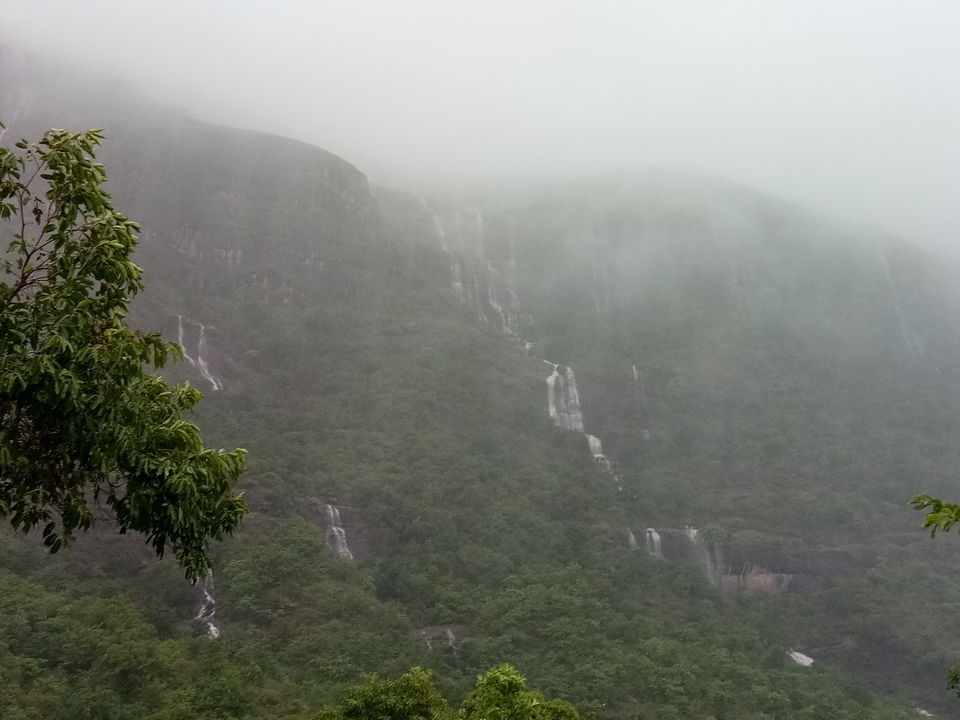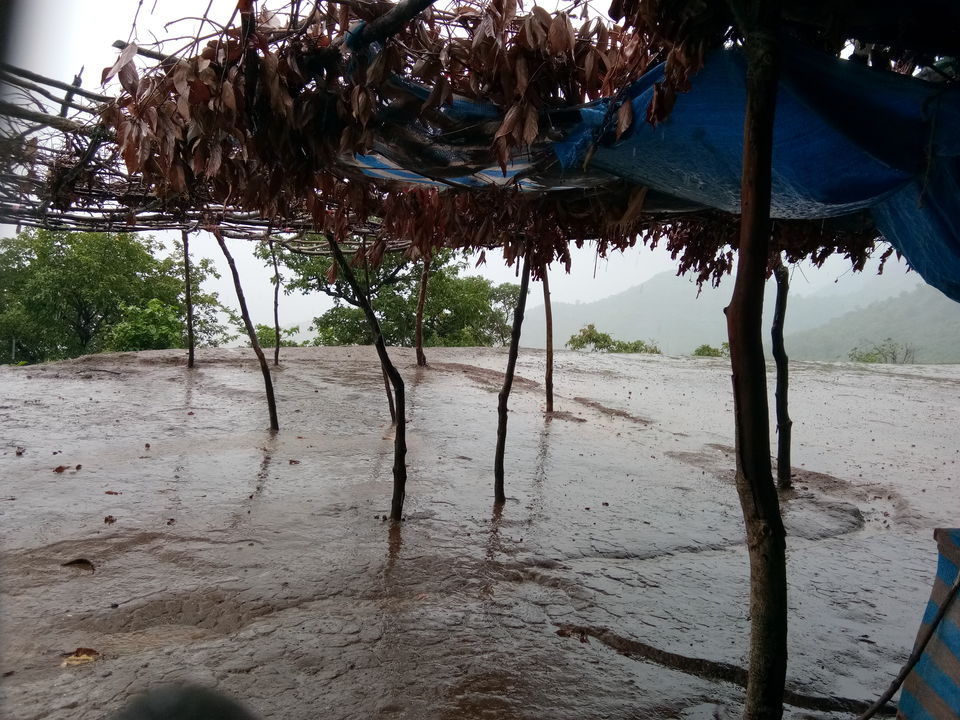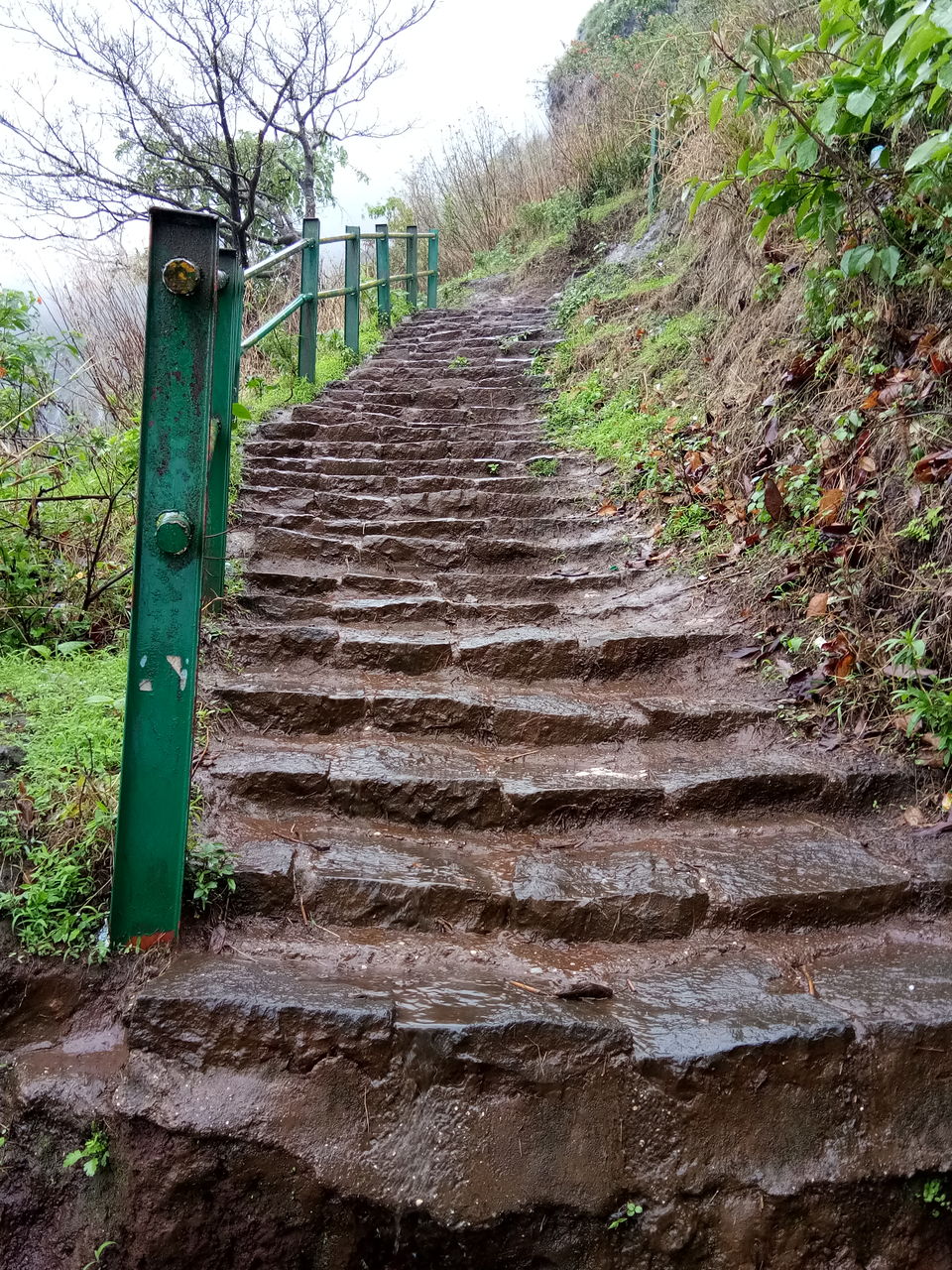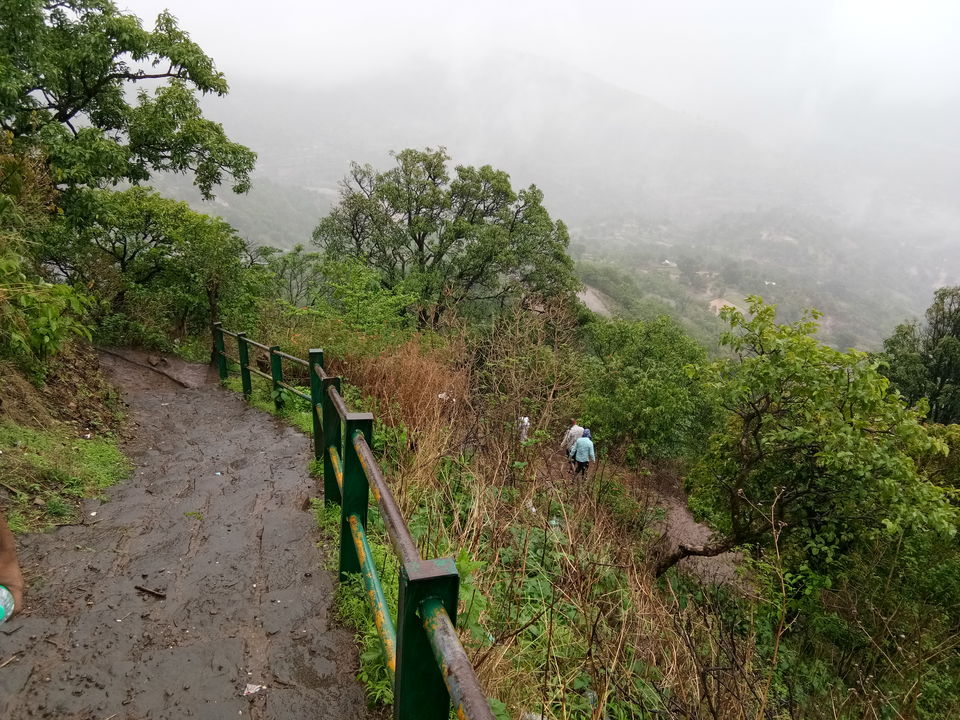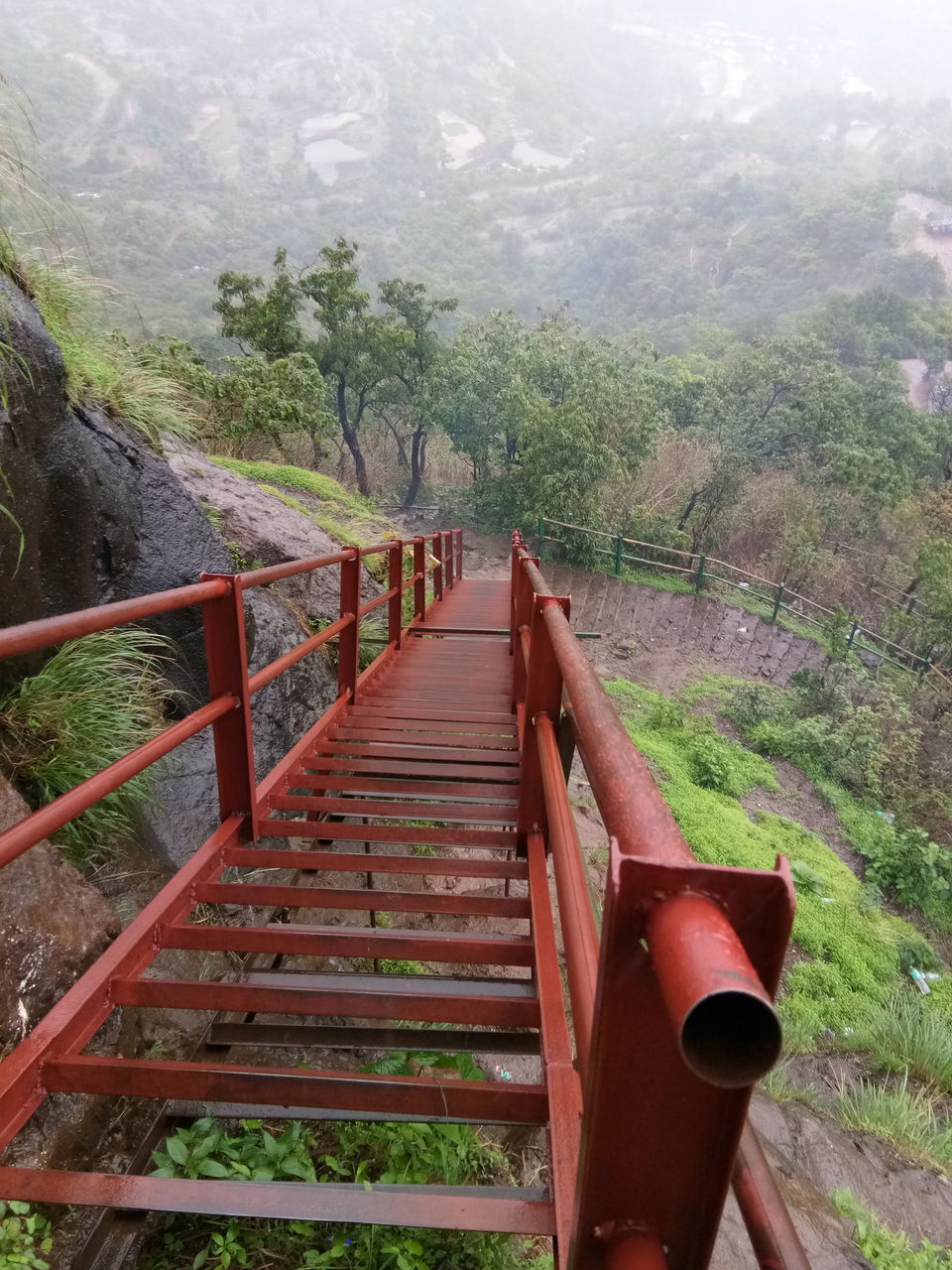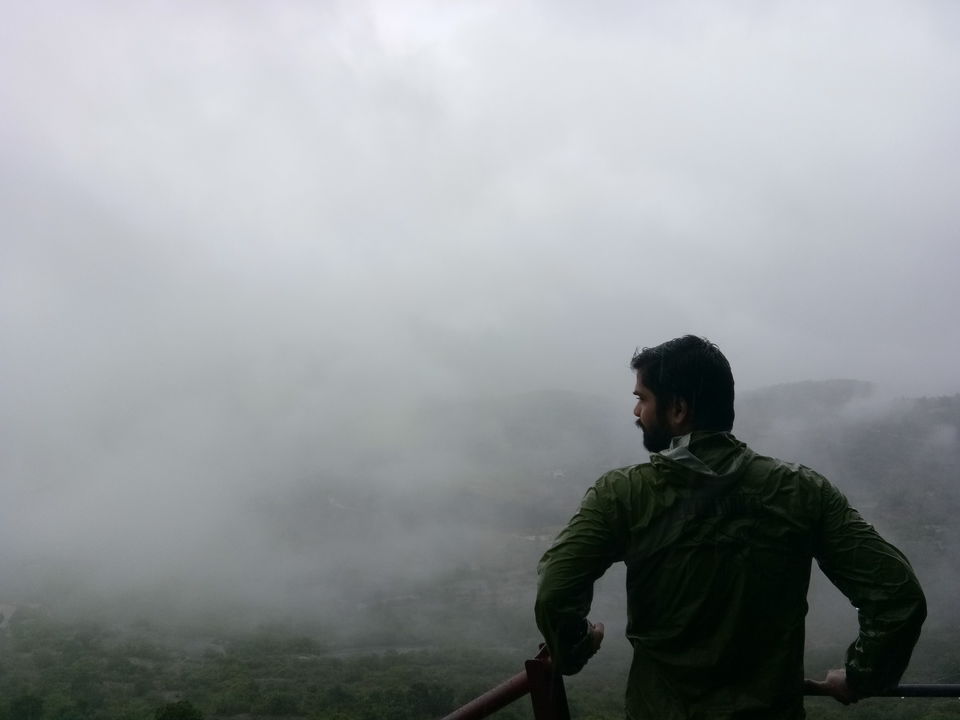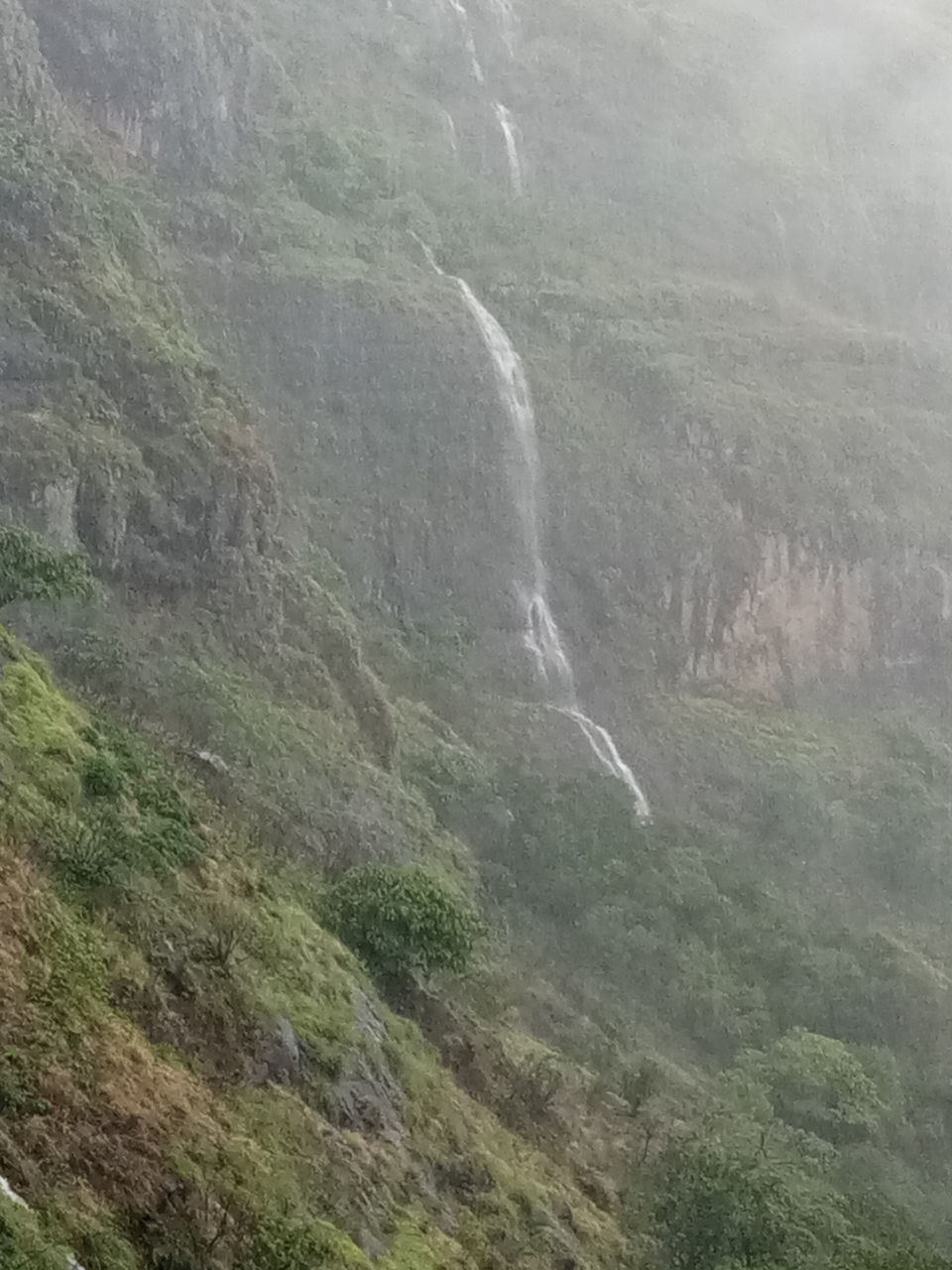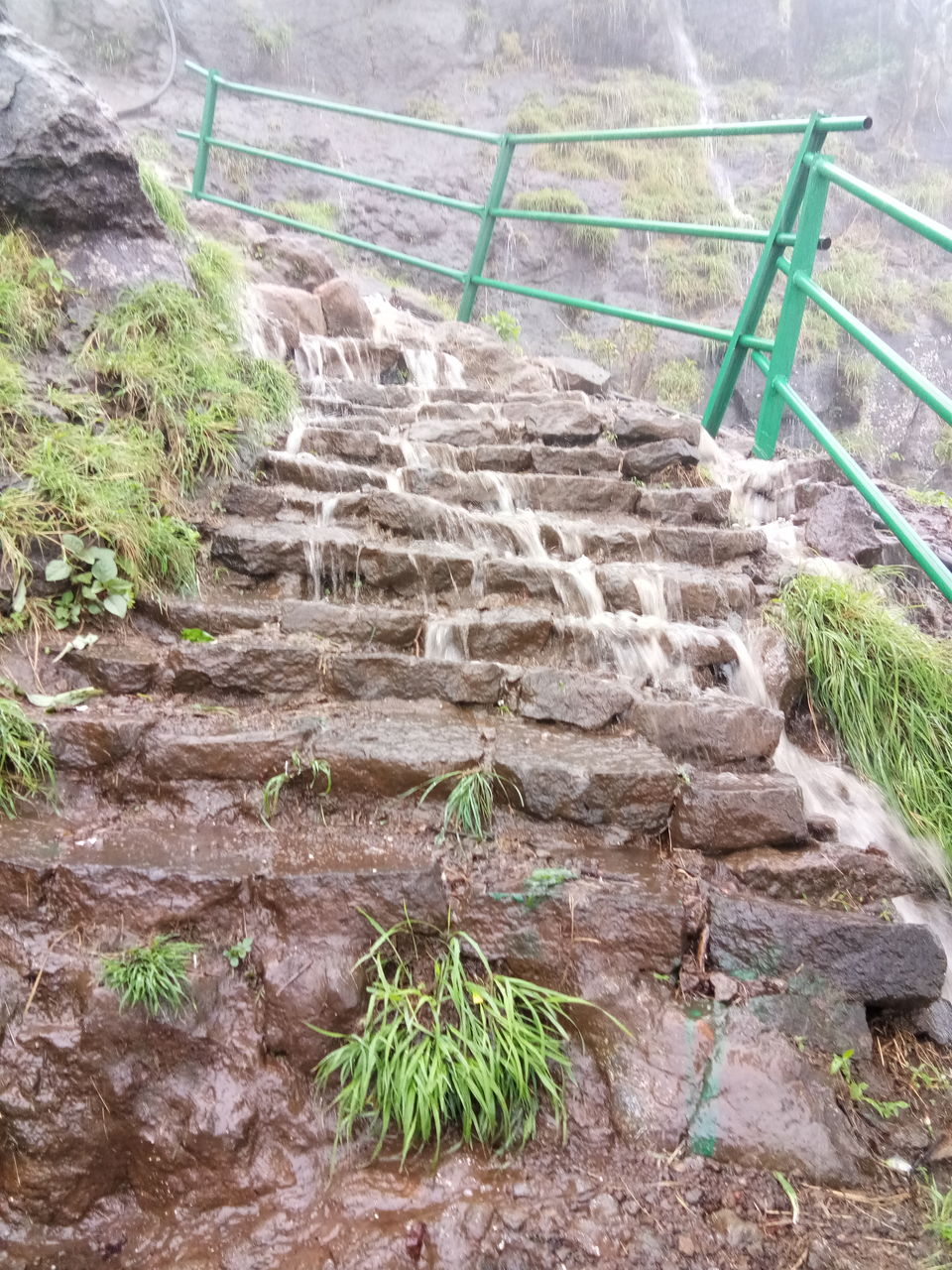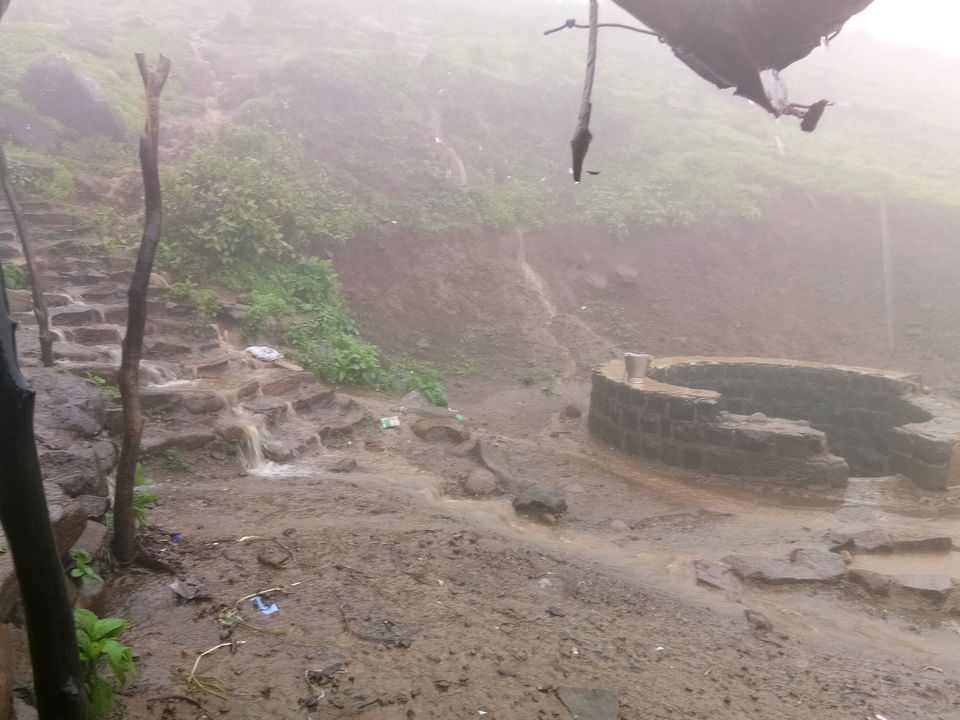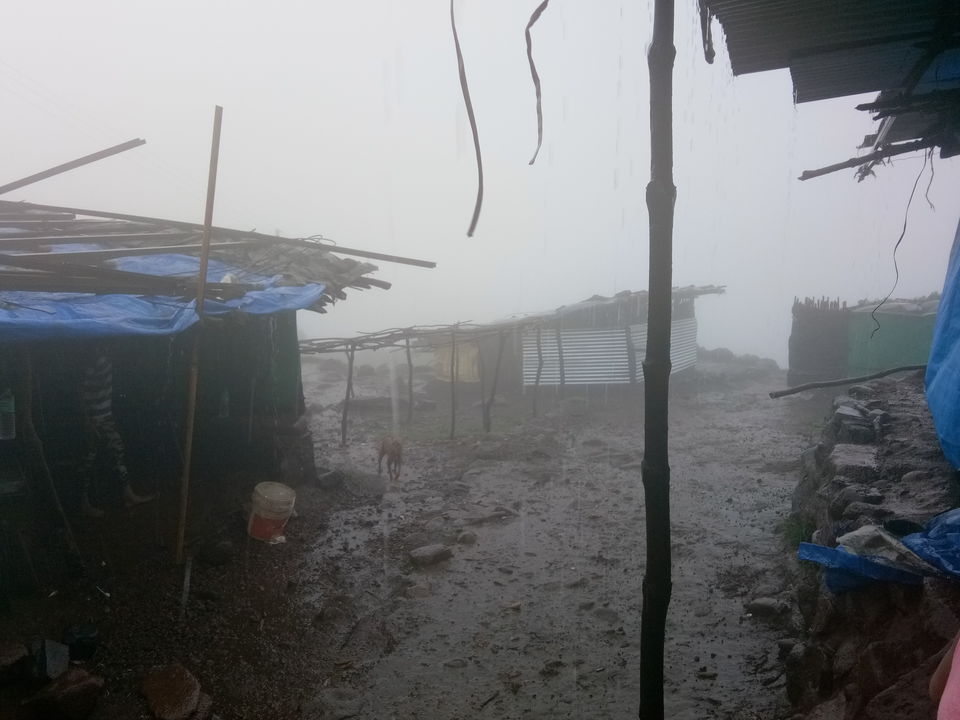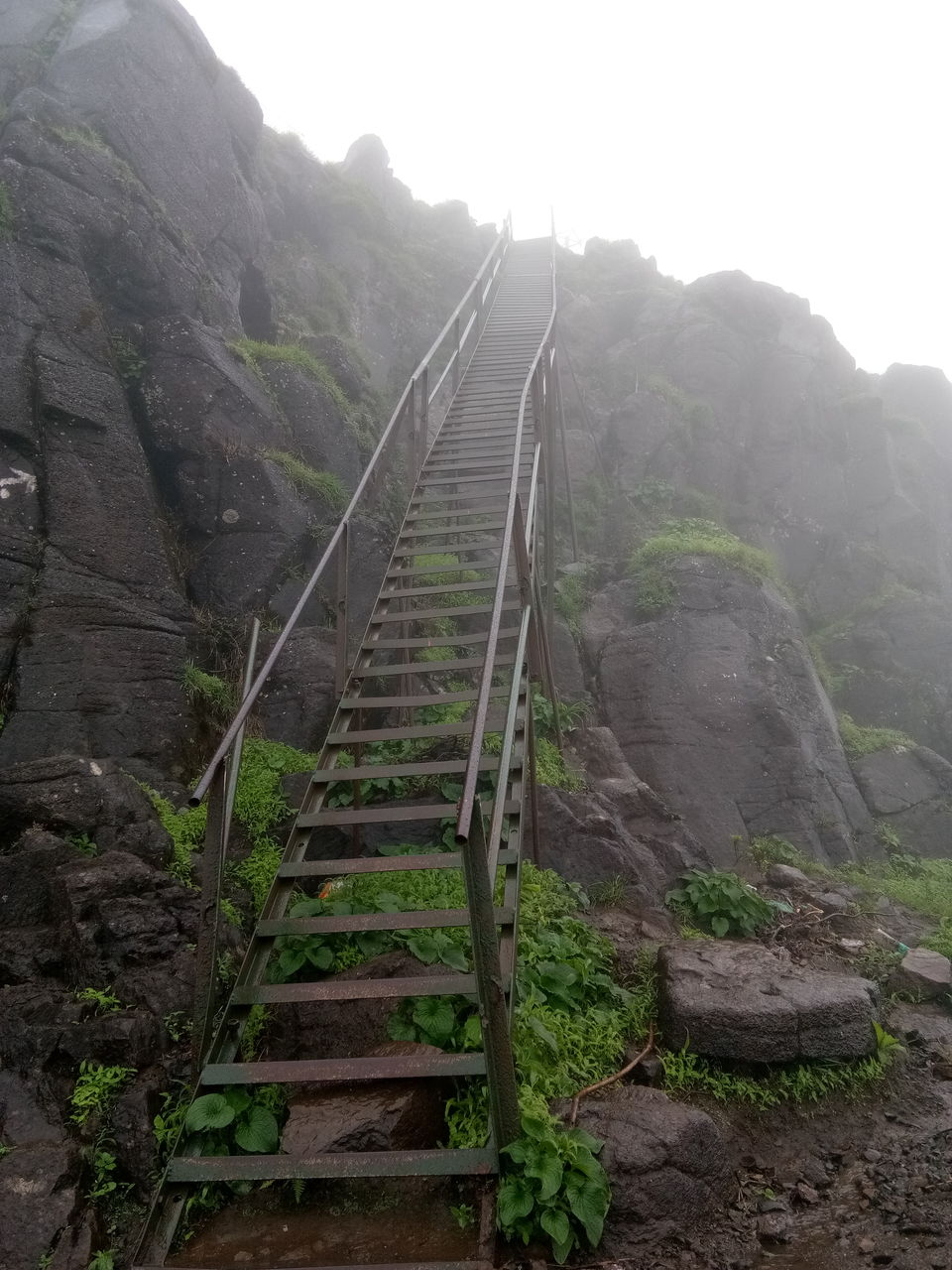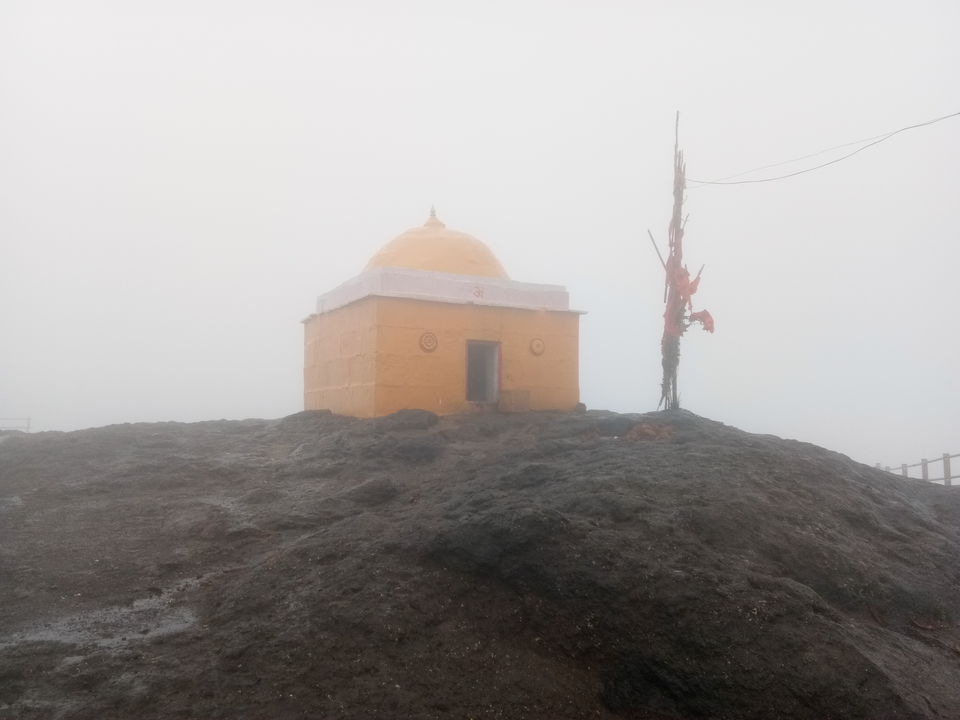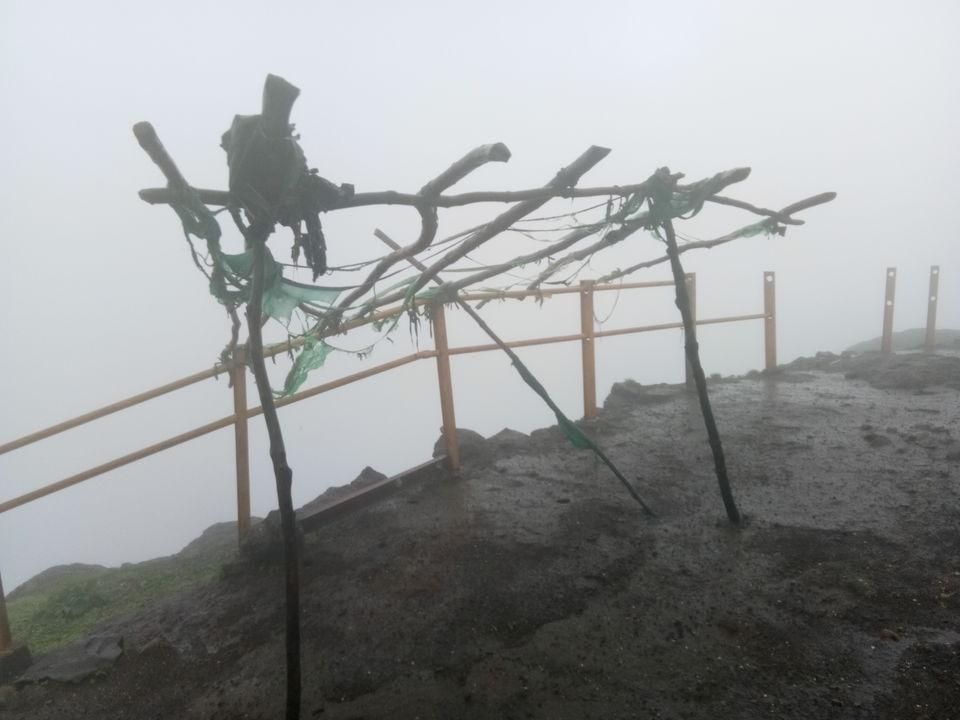 Frequent searches leading to this page:-
tourist places in maharashtra near mumbai, hill station in maharashtra near mumbai, beaches in maharashtra near mumbai, resorts in maharashtra near mumbai, wildlife sanctuaries in maharashtra near mumbai