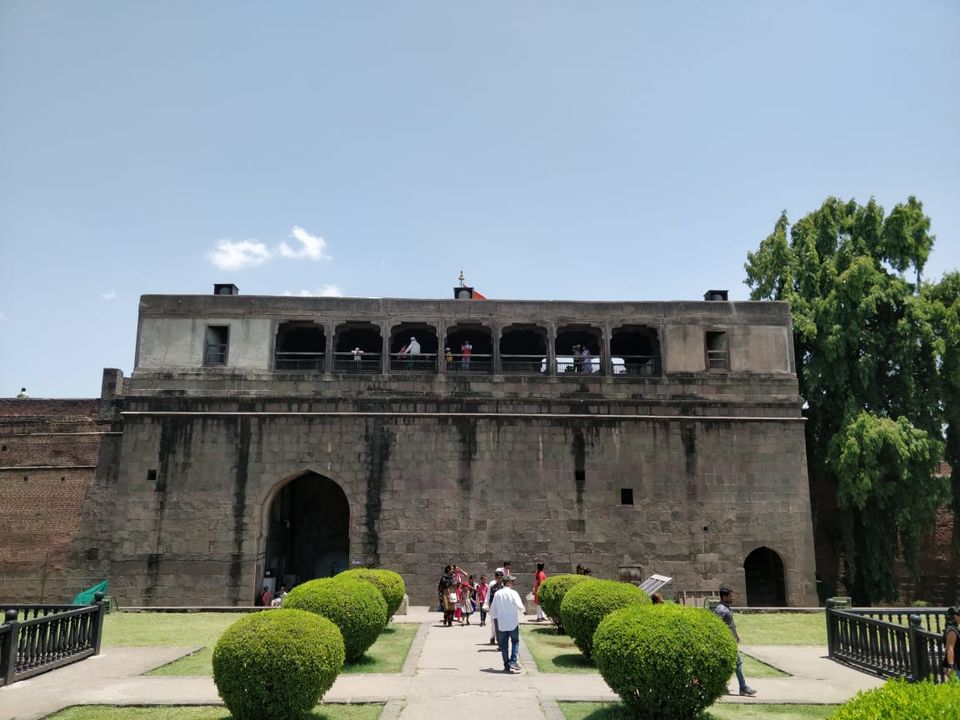 After a long week of work and numerous emails, who wouldn't want a relax-able but also a productive day off. That is when me and my boyfriend decided to visit Shaniwar Wada, a Maratha Fort in the very heart of Pune City.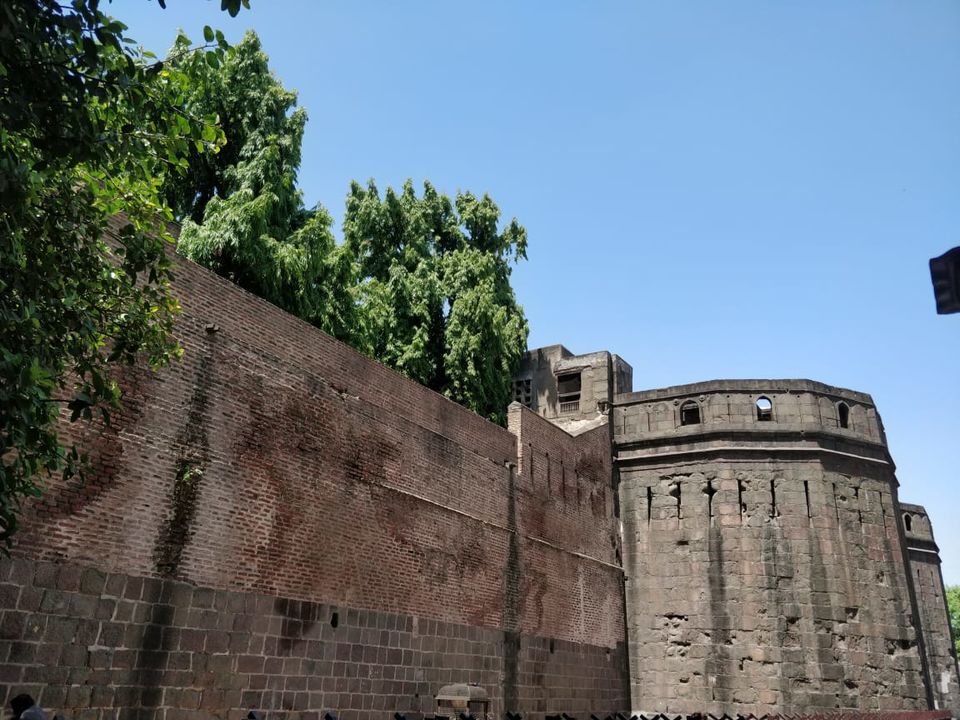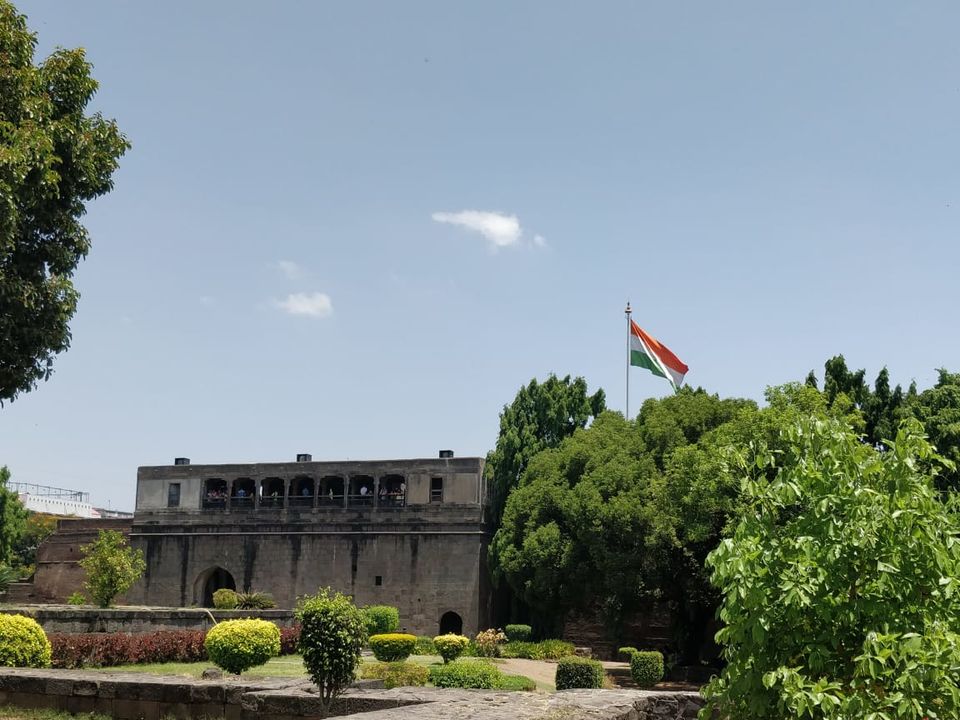 Since we live in the City Of Dreams: Mumbai, we booked ourselves train tickets from Thane to Shivaji Nagar, which costs ₹95 per person. Though you can travel with a local ticket, its better to have a seat booked under our name to avoid inconvenience. From Shivaji Nagar, we took an auto to Shaniwar Wada to start our most awaited visit.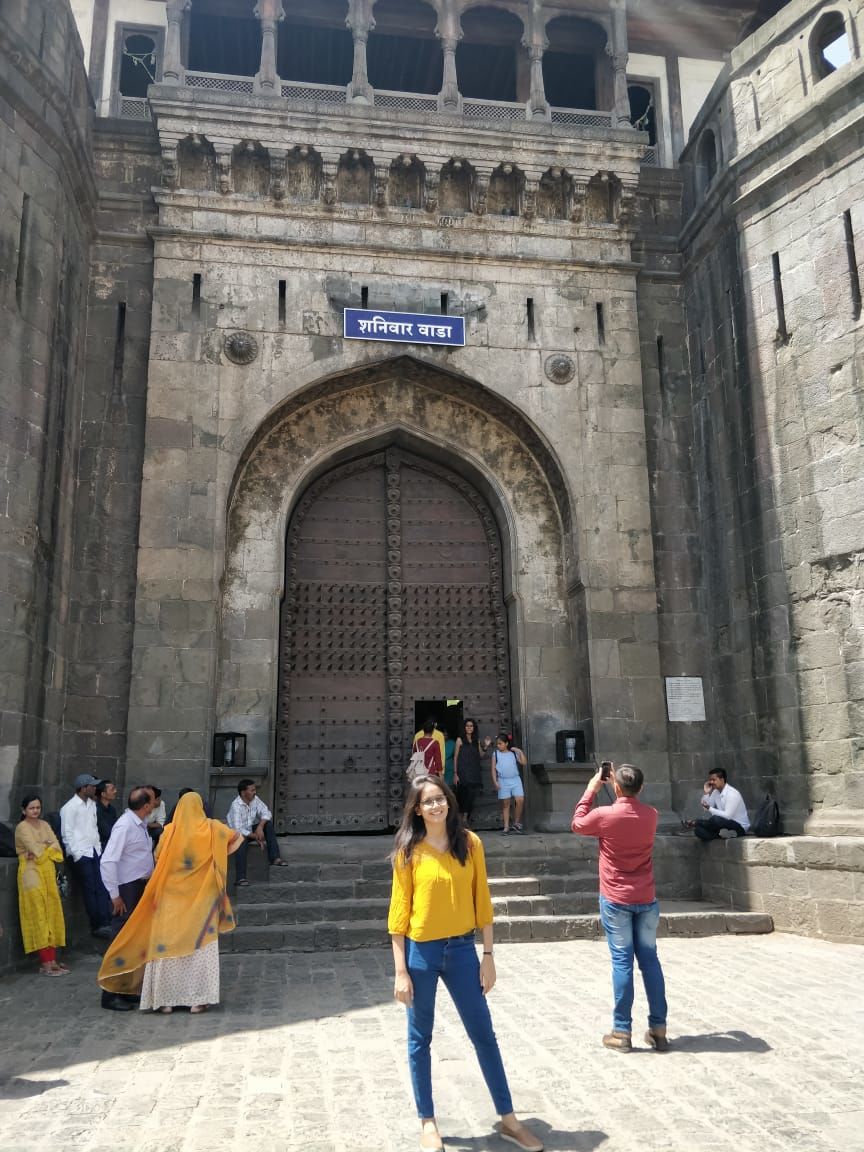 We were astounded by the engineering and the architecture of this three century old fort. The entrance door of this monument still stood strong with all its spiky edges and door bars. Also, in front of this entrance door, a statue of great Maratha Emperor Chhatrapati Shivaji Maharaj has been erected along with our national flag which in combination with this monument looks extraordinary.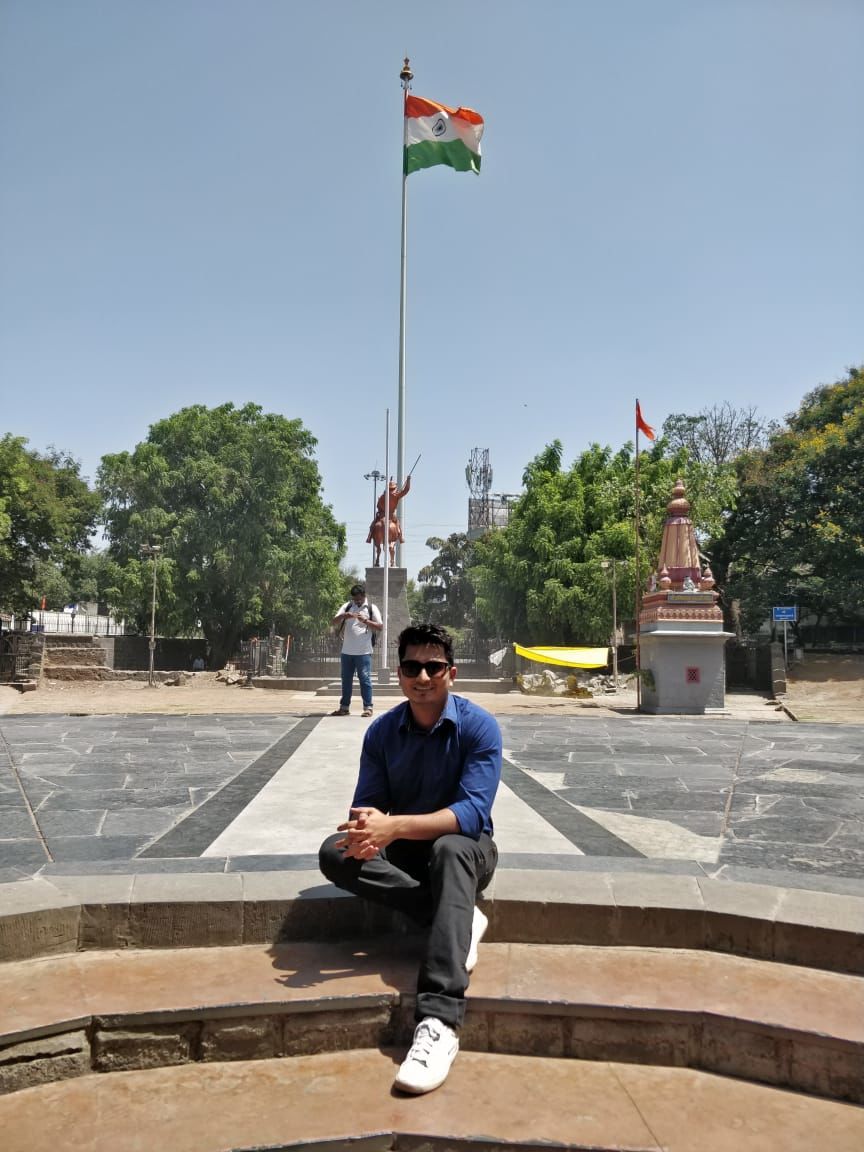 The entry fee for Indian citizens was ₹ 25 each (₹ 5 discount if you pay via card ). They give you a token for entry which if you lose, you shall be heavily fined. So hang on to that token.
Whats different about this monument is that it is not complete. It was originally a six or seven storeyed building with its lower base and first floor made of stone and the other floors made of bricks. When the Britishers attacked this fort, the part made of bricks was destroyed and what remains is the part which was build of stone which we can see today. It was a home of Peshwa Bajirao I and his family. Also, this fort is rumored to be haunted and hence visiting this fort after sundown is prohibited.
We viewed the first floor of this monument which was with this huge steps (not the normal one we have) which made me wonder whether the people who stayed here had to do legs (a lower body exercise one does in gym, if you are not aware) at their time as these were marvelously huge. But, we had to click pictures on them.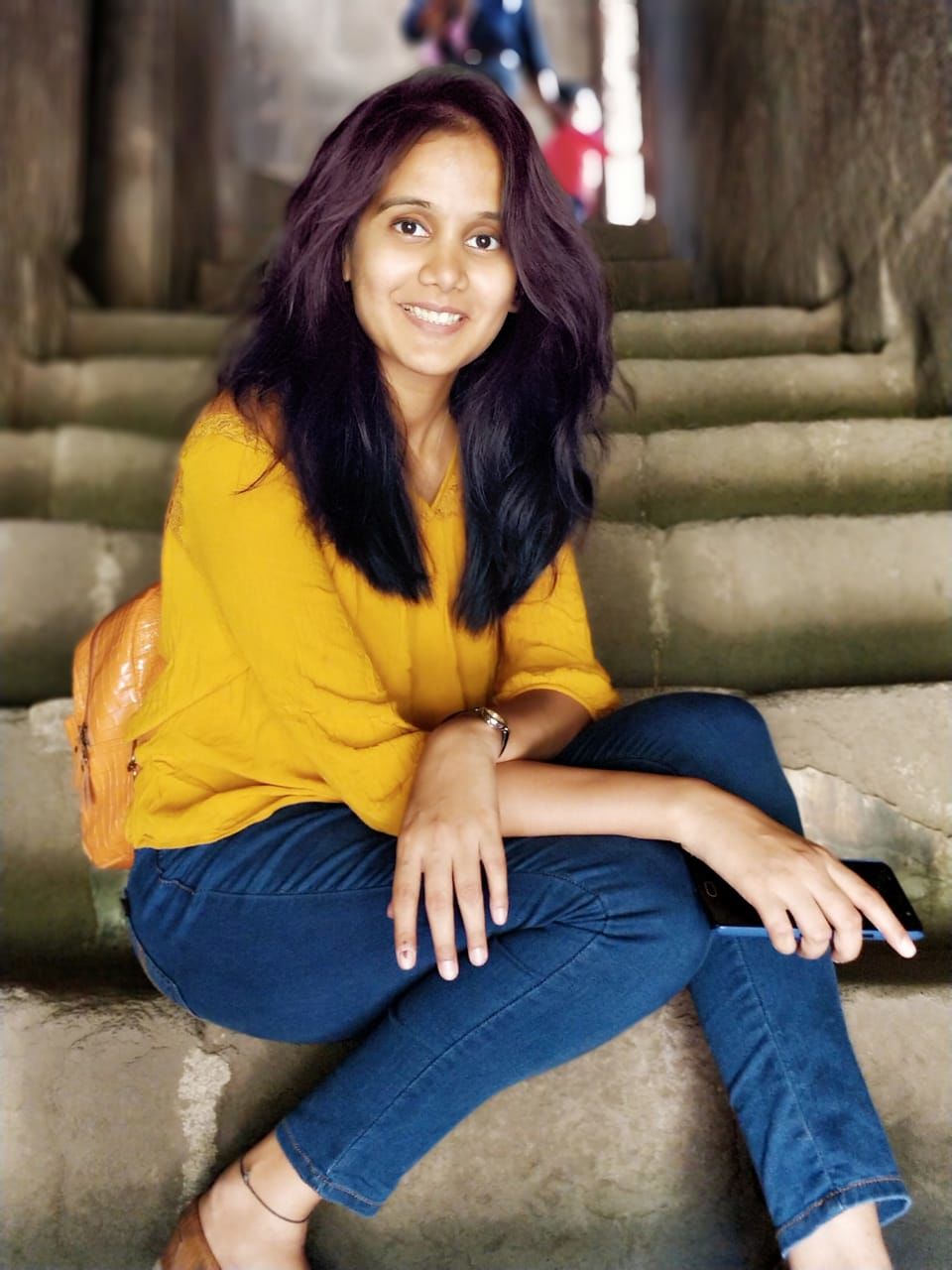 The upper floor was a bit crowded as it been was weekend, but the view from it was mesmerizing. You could have a view of the entire veranda along with some glimpses of the other side of the fort. Since this fort is symmetrical, you could find exactly the same architecture on the opposite side.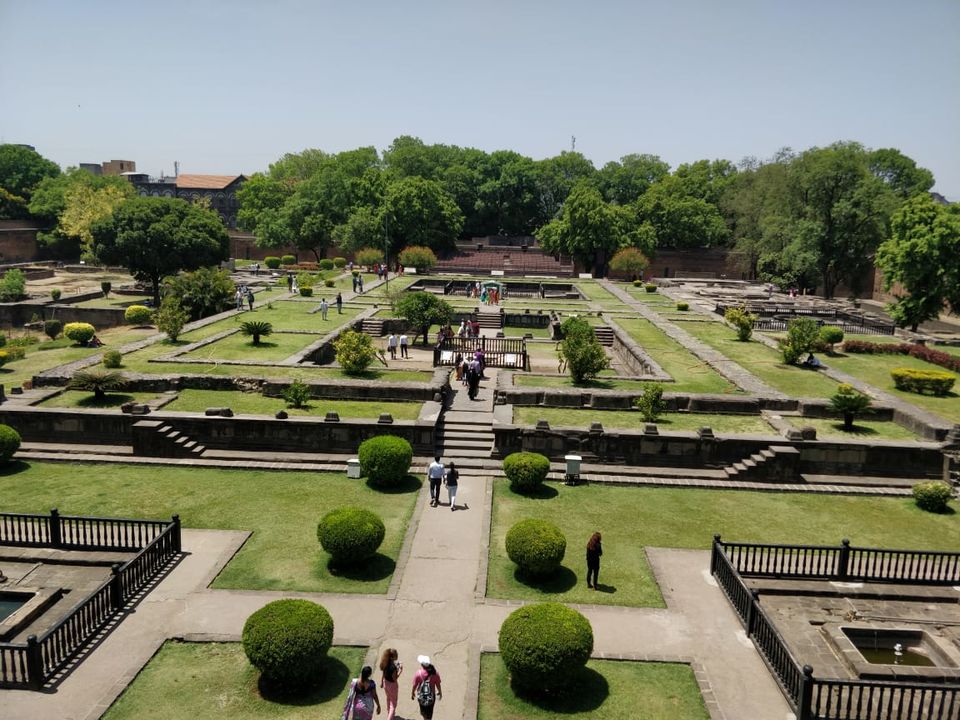 Some doors were locked and prohibited entry for the visitors, but that could obviously not stopped us from clicking pictures in front of them.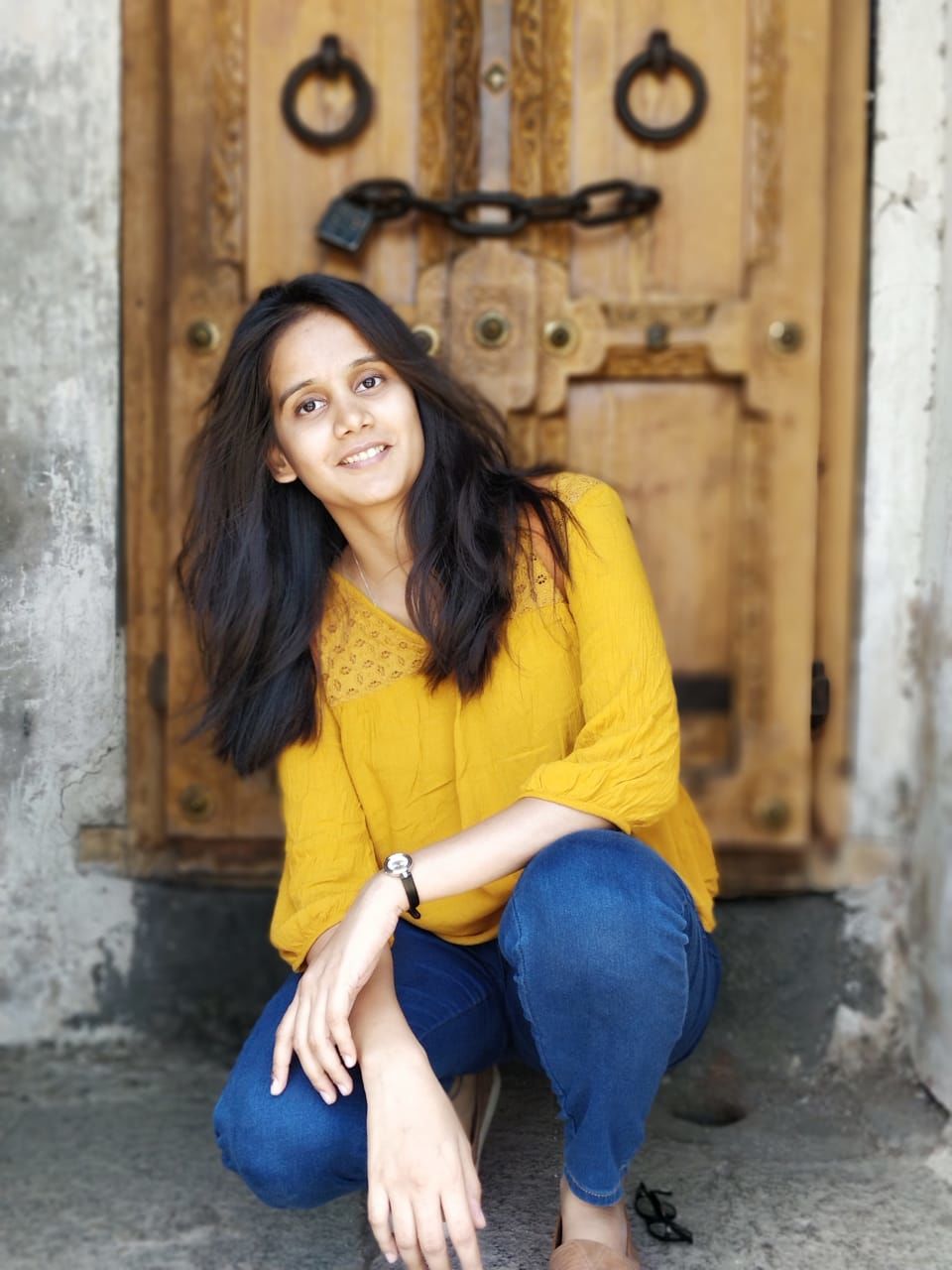 We also explored the other parts of the fort which included a long vertical stump like thing, few holes in the walls definately to attack their enemies at their time. I too was very intrigued to throw a stone or two through the holes but was held back with the value of human consideration.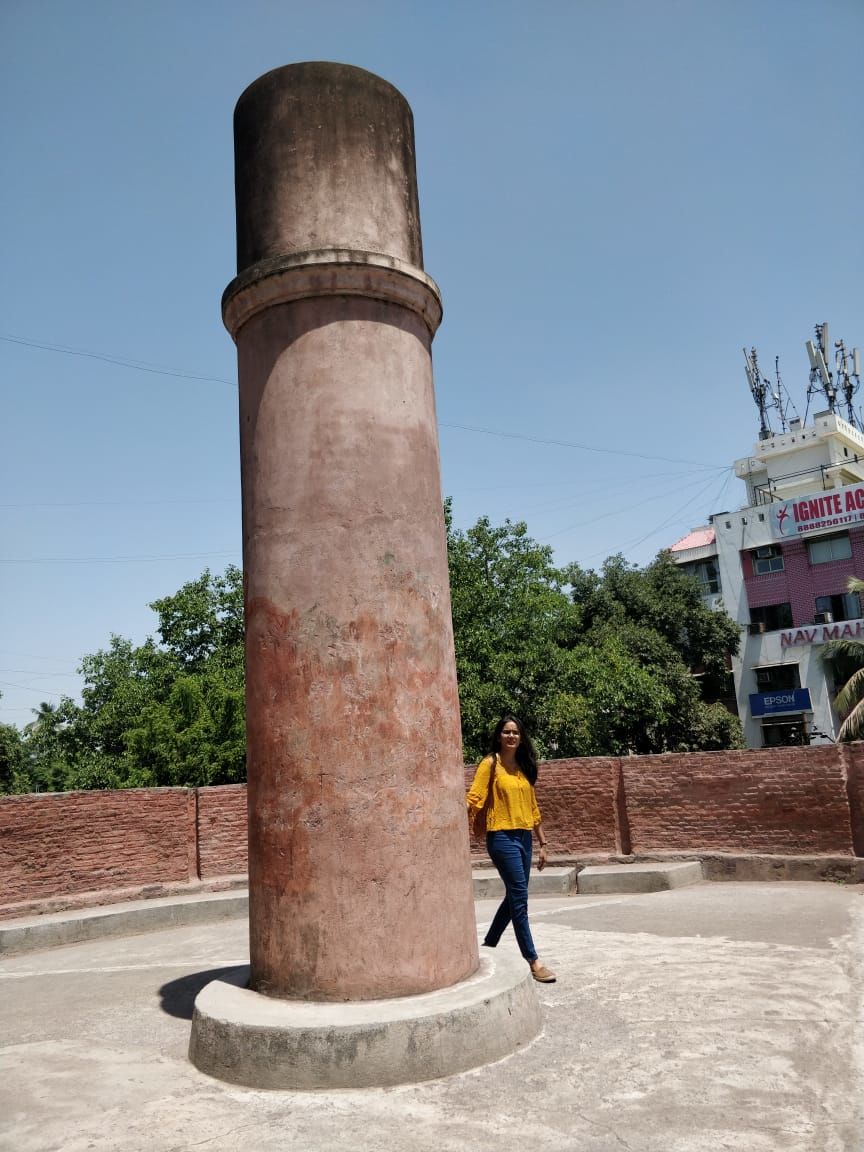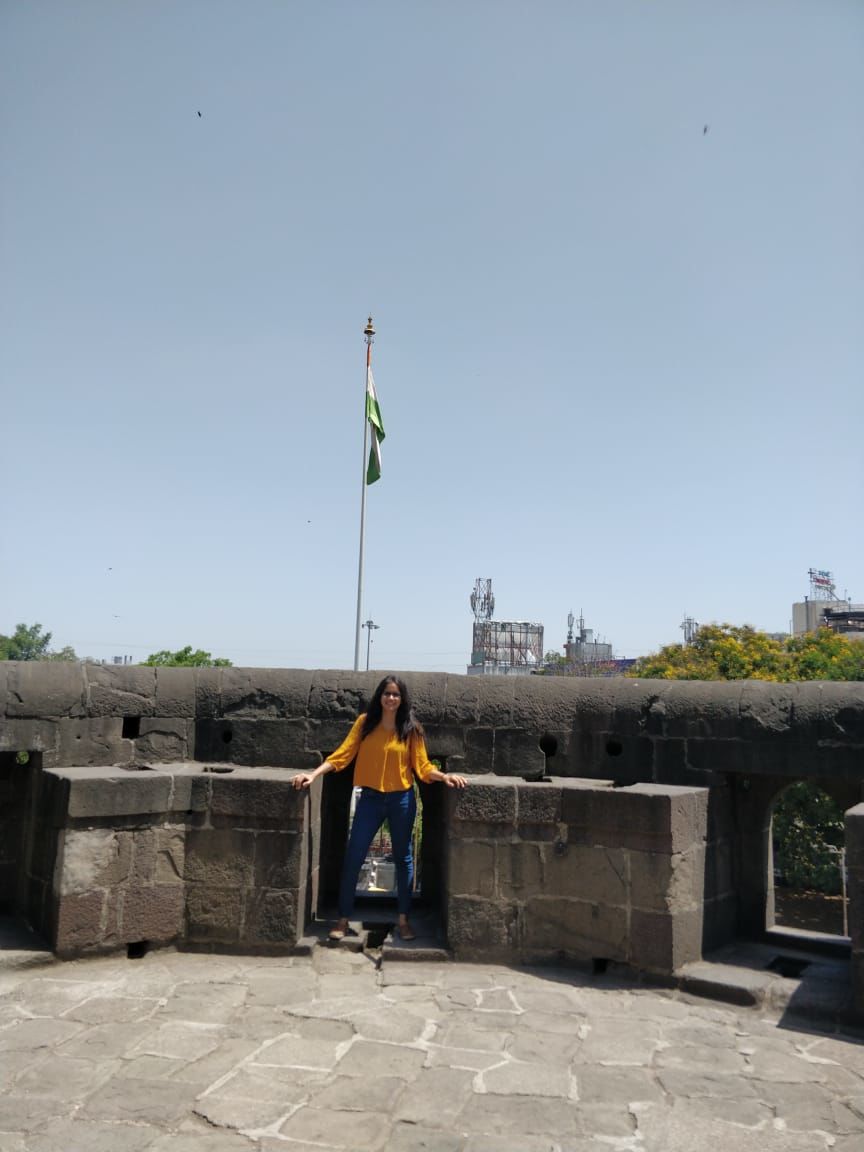 If you are under a tight schedule and just have a day off, take a visit to Shaniwar Wada to rejuvenate yourself and to get lost in the wonderful history of Maratha Empire.