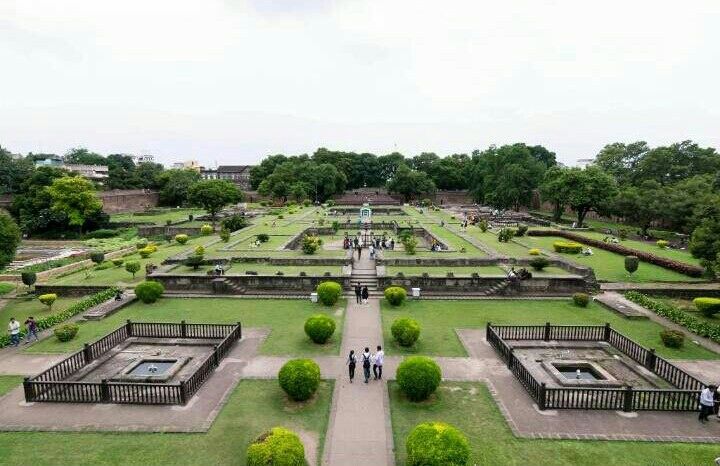 For a change of time, I wanted to take the trail routes in this historic city of Maratha,i.e; Pune.
The options were many but thanks to my love for old and historic places and the recent Ranvir Singh - Deepika Padukone superhit - Bajirao Mastani rekindled my curiosity and urge to visit the remains of this grand palace in Pune and thus I decided to start my Pune Tour from the historic Shaniwar Wada.
The Shaniwar Wada is very much in the city so reaching there is pretty straightforward. I took a bus and after that, a less than a 5- minute walk and I was at the entry of the historic building's compound. It was all bright and sunny.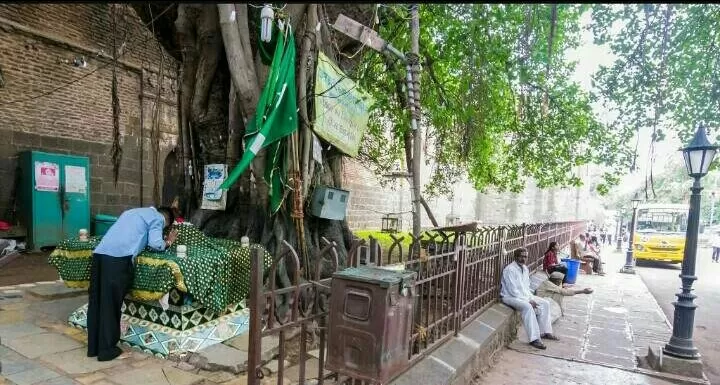 Now a weekend is not one of the best times if you want to visit a place of interest anywhere in the world, let alone in an over-crowded country like our's so, my visit being on a weekend, I was expecting a fair amount of tourists and was prepared for it. But when I made my way through the ticket counter and to the gate of the Shaniwar Wada, I was pleasantly surprised to find only a handful of tourists. "Have I come too early?", I thought to myself as I tried to guess how heavy the massive Dilli Darwaja that I was staring at (the one below), would be.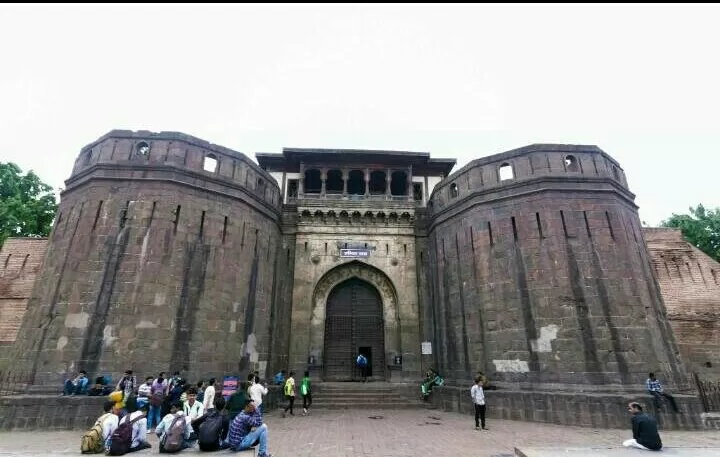 It was big, had a small opening in one of it's doors to facilitate entry for a smaller number of people and a few of their horses may be. The big two halves of the door were huge and would have been opened only to allow the armies to pass through. It was obvious from the big, sharp spikes on the doors that this place was of great significance during its time and so every possible arrangement had been made to thwart any uninvited guests.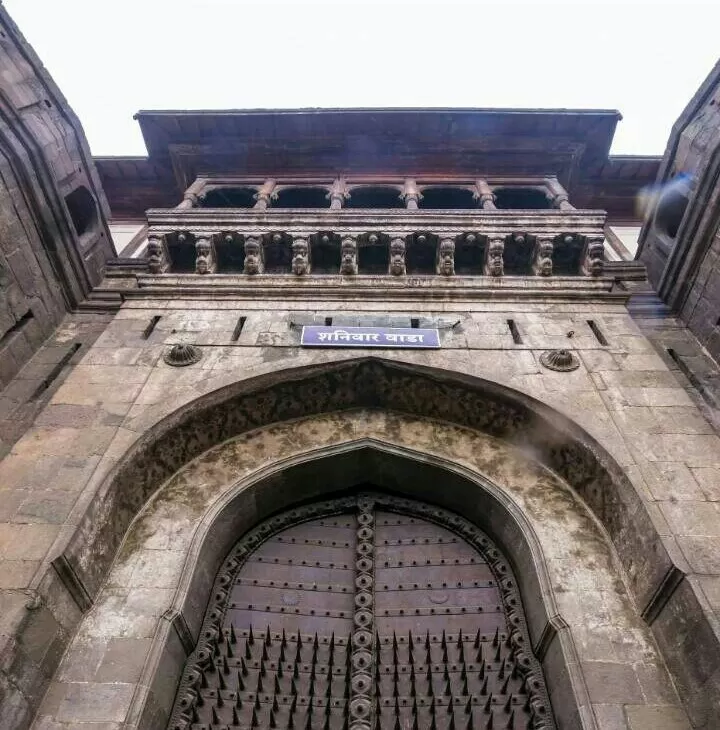 From the outside, the place doesn't look very big so, when I finally made my way inside through it's century-old but still very strong walls, I was pleasantly surprised to see the courtyard on the other side of the alley that I had taken after the door. Bang in the middle of the cacophony of the city that is Pune, this place was no less than a breath of fresh air. A much-needed something even if you forget its historical aspect for a moment.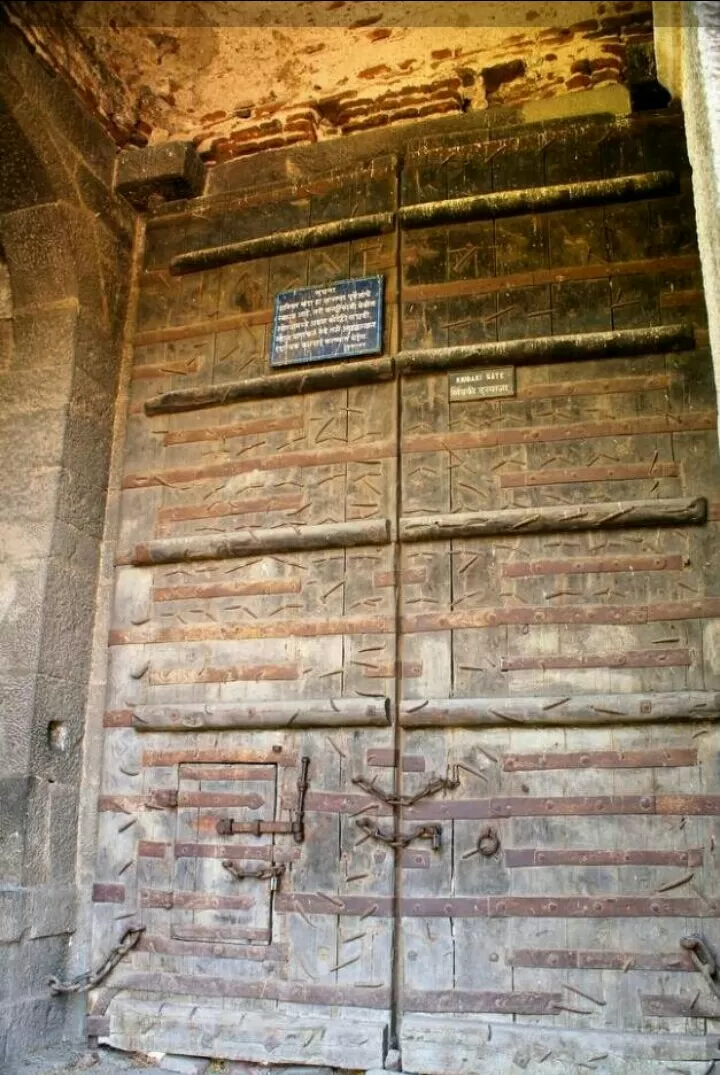 This is the Khidki Darwaza or the window gate. One of the five main Gates of this palace. My guess is that it was used as a gate to receive messages or things.
As I slowly walked through the lush green park-like garden inside, I noticed that people, locals and tourists alike, have started trickling in. I saw families walking around lazily couples sitting together on the green grass carpet, the kids ran all over the place with one or both of their parents tailing them while I made my way to the other end of the compound.
One of the things I have always been fascinated of a lot of things, of course, is old brick walls so that was exactly where I was heading.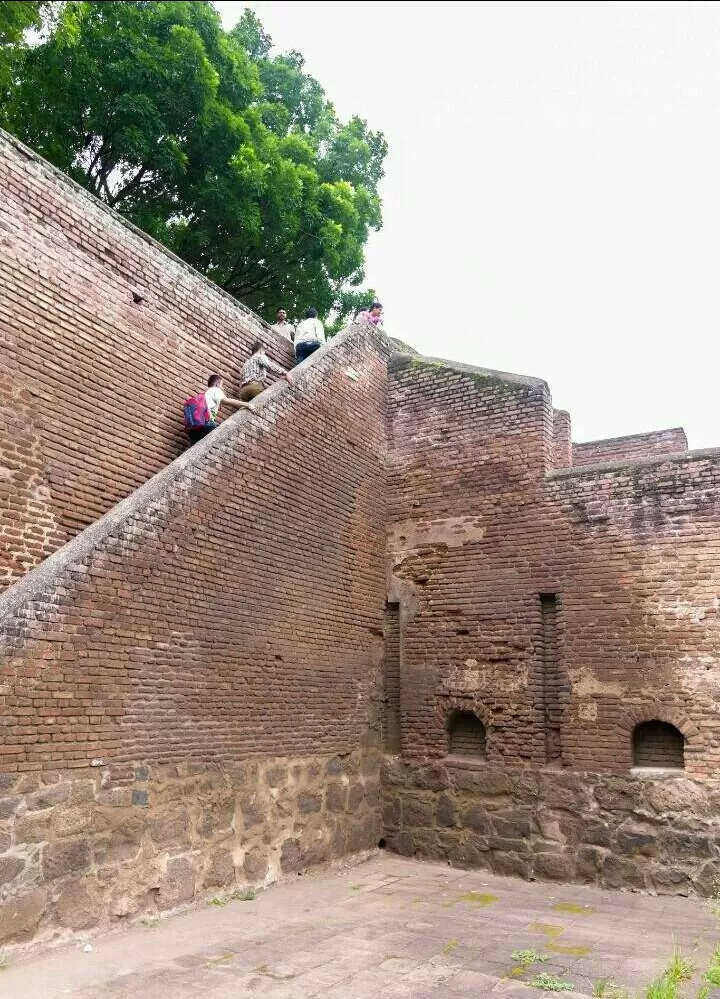 The charm of this place only increased for me as I walked to the upper storey of Shaniwar Wada and was able to get a closer look of that place. The intricately designed pillars, the beautiful wood flooring and the equally beautiful sitting area which overlooked the courtyard below; I couldn't help from appreciating their architectural perfection.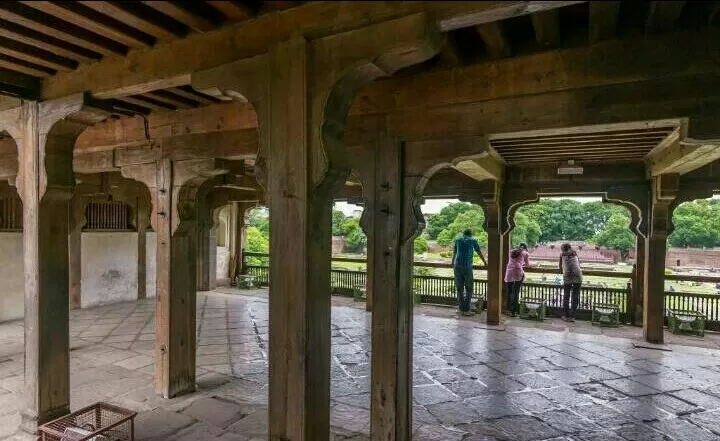 The Pune residents around this area swear that voices like "Kaka mala vachva" can still be heard on full moon nights and trust me, I definitely have no intentions of finding that out.
There isn't anything that unique here but it is sure a reminder of what existed back then.
Like I said, it was easy to reconstruct this palace in our minds but having done so, I felt terrible about having lost this illustrious and magnificent piece of art and history. However, what remains too, is not well maintained and it is an urge through this post to people to please not litter the place and drop your trash in a proper waste bin and to the authorities even like the PMC and ASI to take care of what is left, be it the litter that seems to be flowing around or the signboards that seem to be knocked out. Even though there maybe nothing there physically, the remnants of what was is enough to remind people of what was.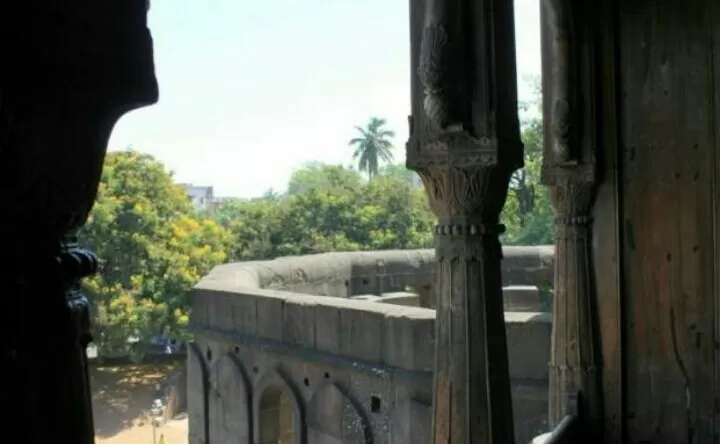 A I walked out of this magnificent building after spending a good half-day, I couldn't help but imagine how would it had been during the Peshwa-era. When this was the seat of power, when rulers whose names are written in bold in our history, ruled from here.
It was indeed a wonderful day spent!
Let me know what you think of this place. I would definitely recommend at least one visit.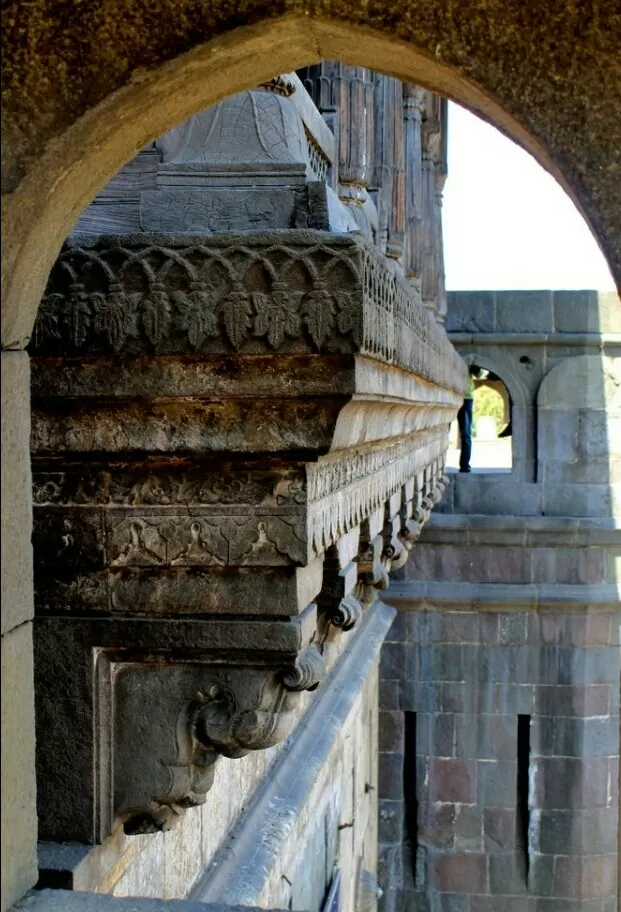 Shaniwar Wada Timings and Entry Ticket Prices:
For Indians- 5 Rupees/-
For Foreigners- 125 Rupees/-
Timings: From Monday to Sunday
: 8:00a.m. to 5:30p.m.
Shaniwar Wada Light and Sound Show Booking, Timing and Ticket Price:
Ticket Booking Timing: Everyday 6:30p.m. to 8:30p.m.
Show timing: Marathi: 7:15p.m. to 8:10p.m.
: English: 8:15p.m. to 9:10p.m.
Ticket Price for Light and Sound Show- 25 Rupees/-