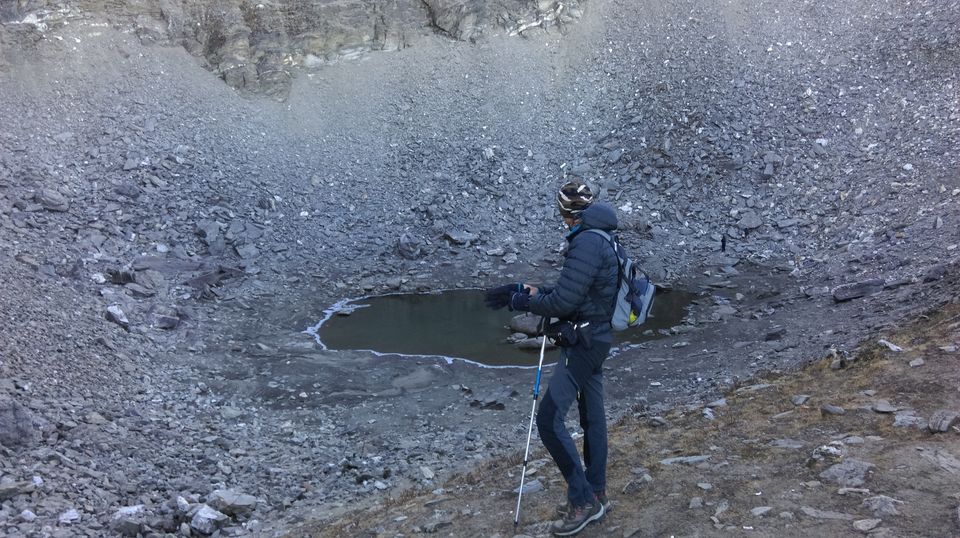 Stuffing our gear in the boot bed we climbed in the cabin and moments later V Cross was dominating the hill side road towards Loha Jung. Journey back to Delhi was less tiresome as the route we had taken was Rishikesh-Haridwar-Delhi. Total time taken was 15 hrs which was 3 hrs lesser than our beginning drive through Nainital.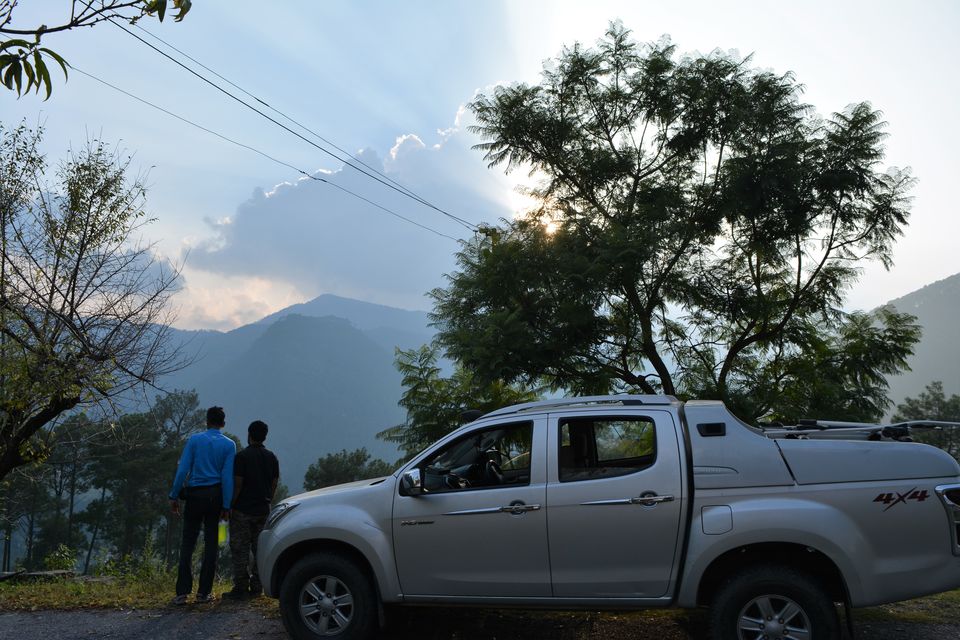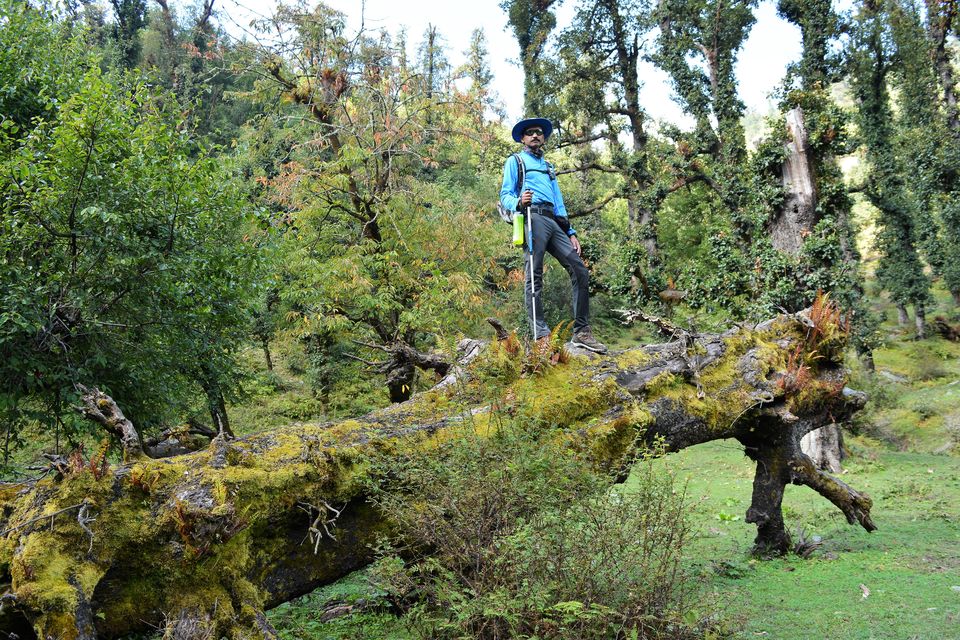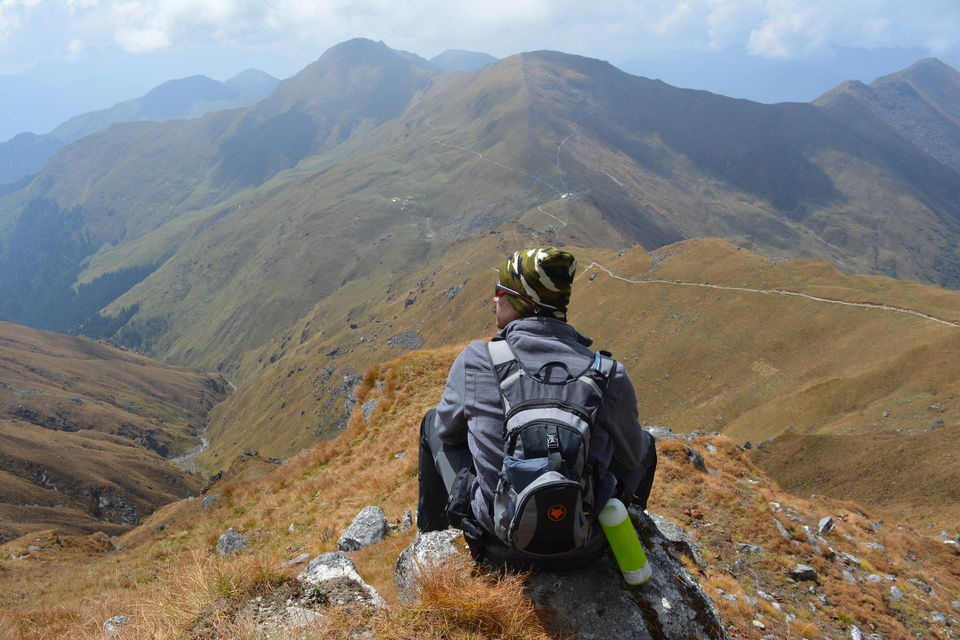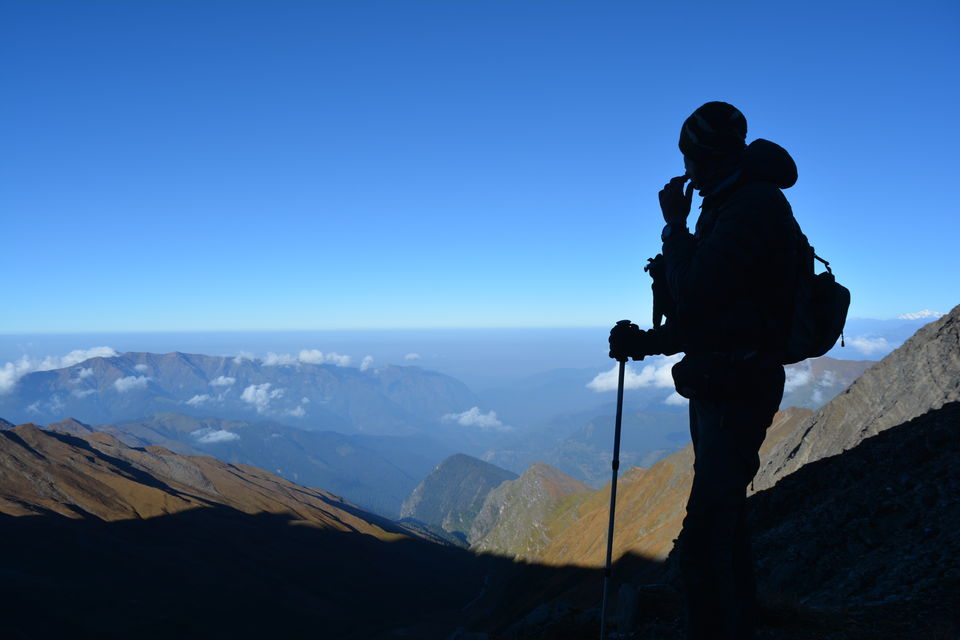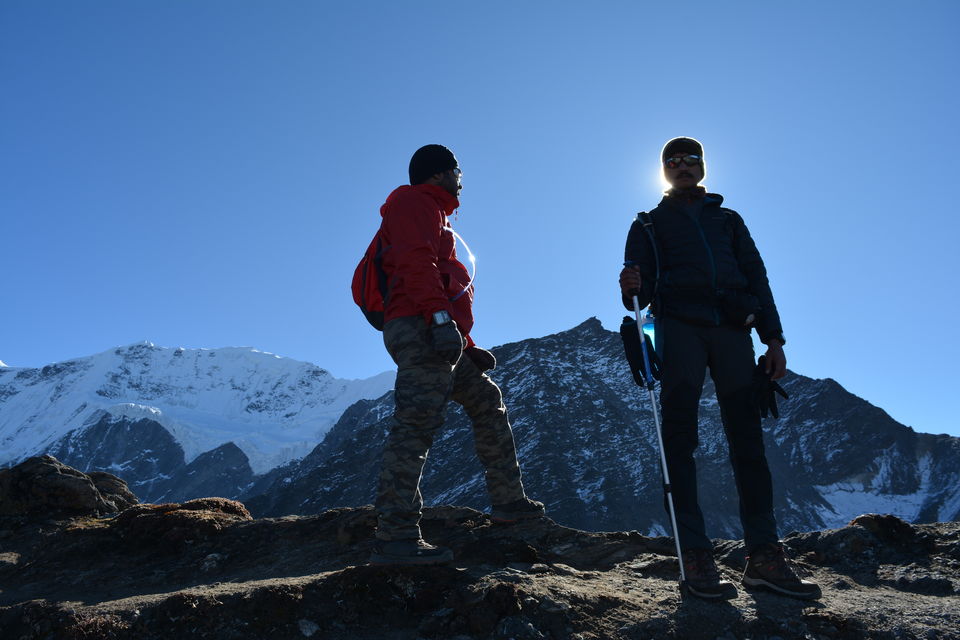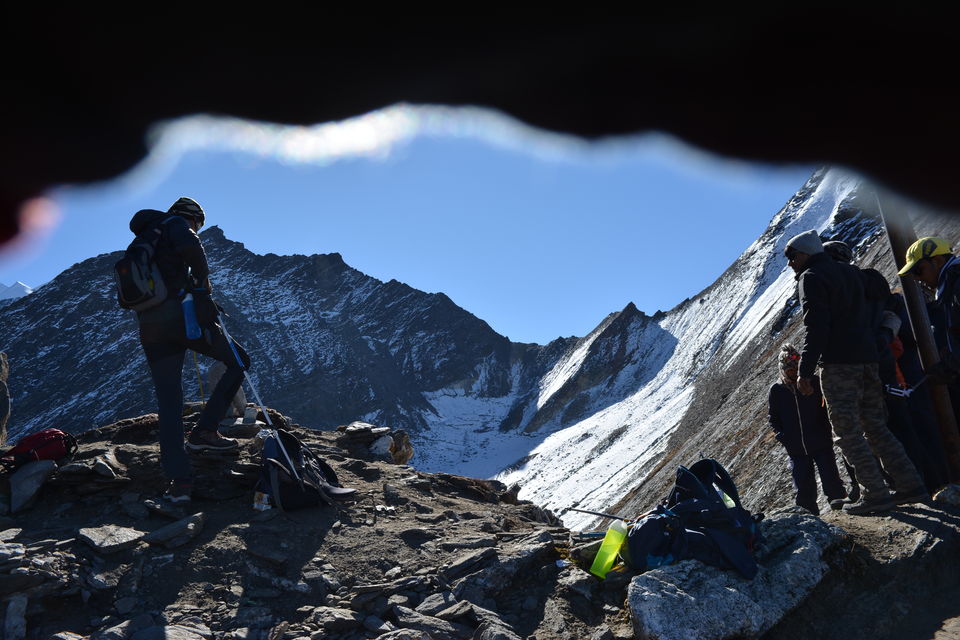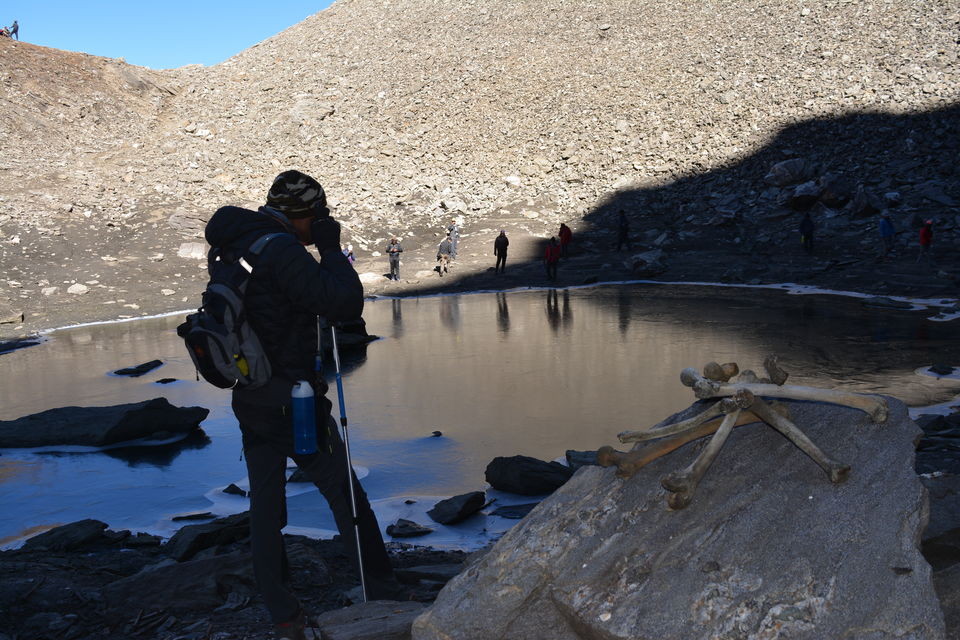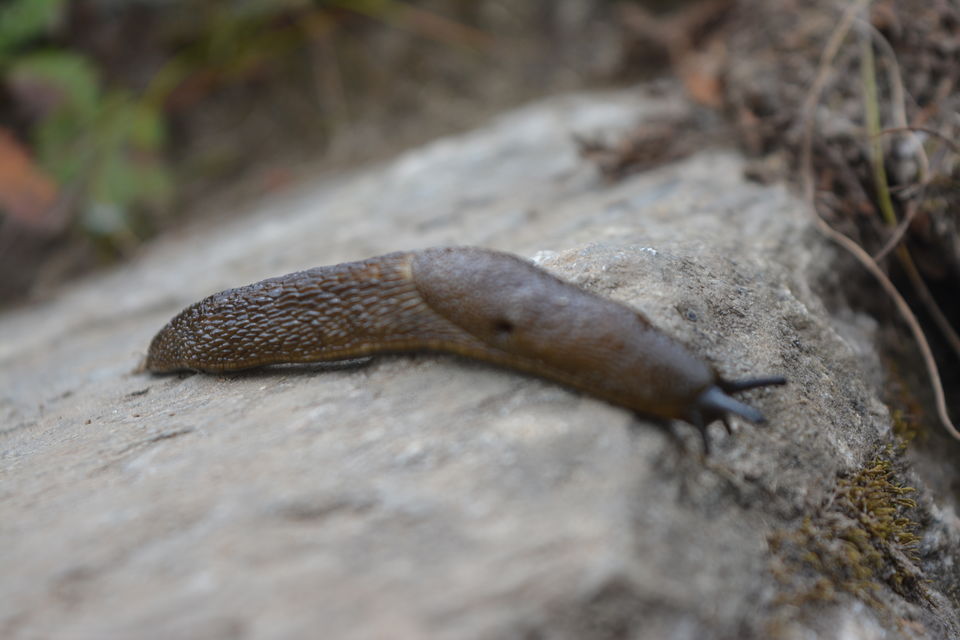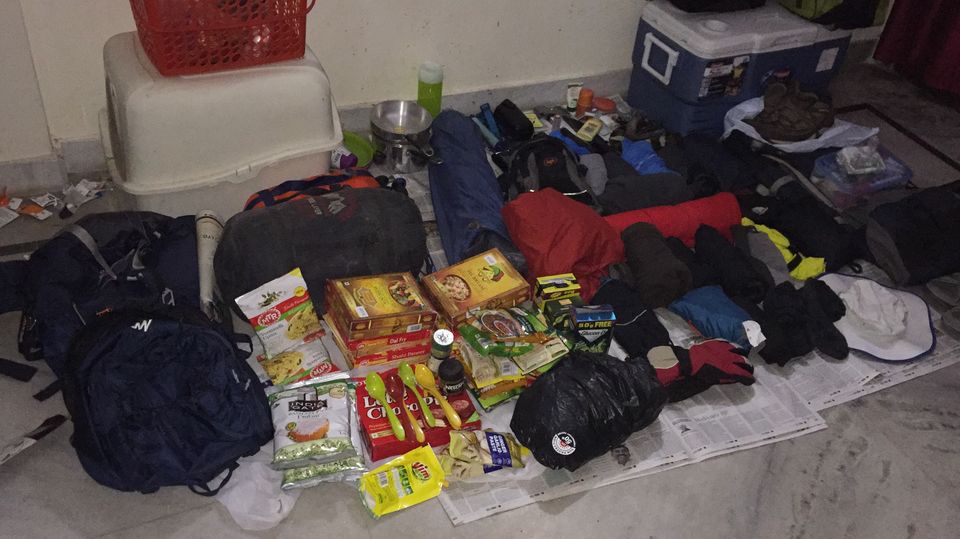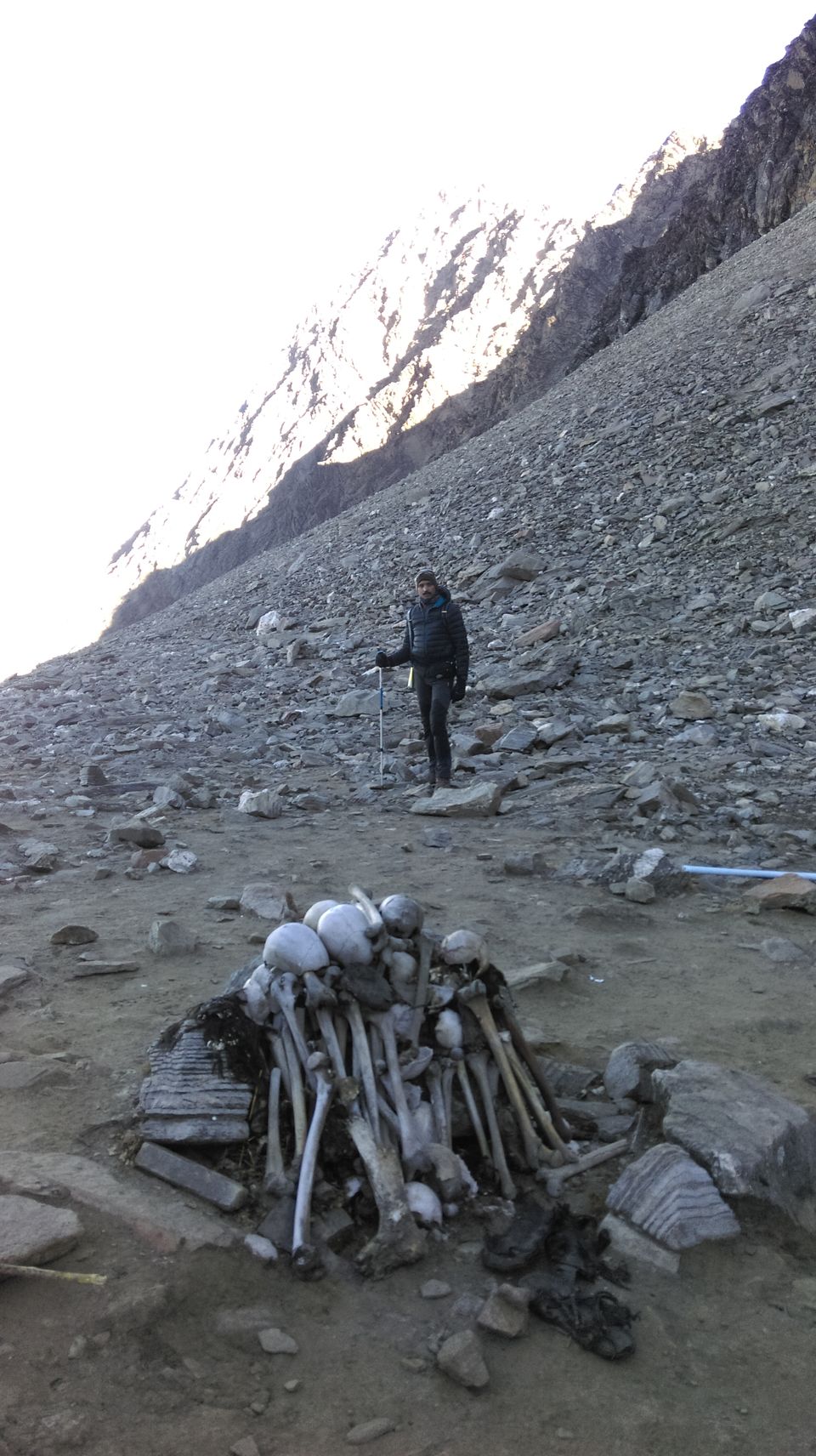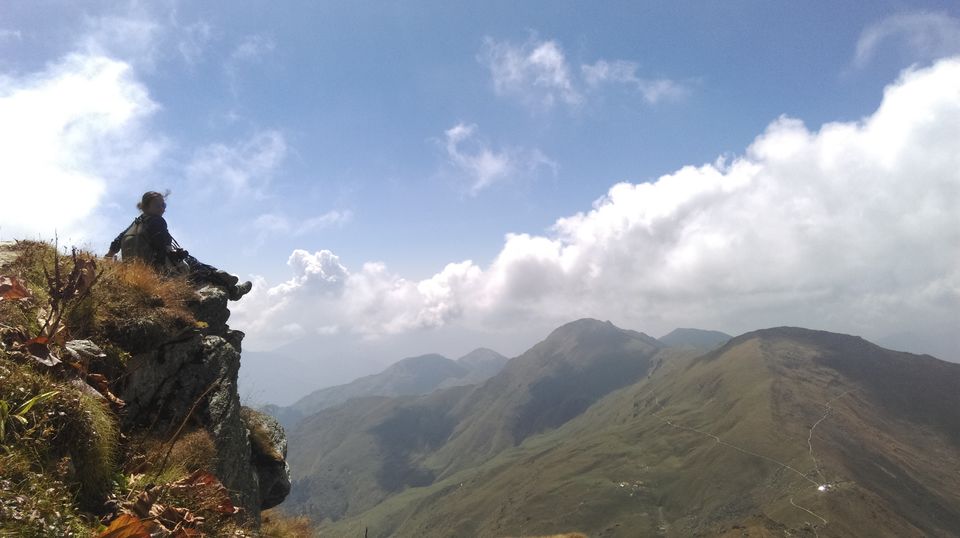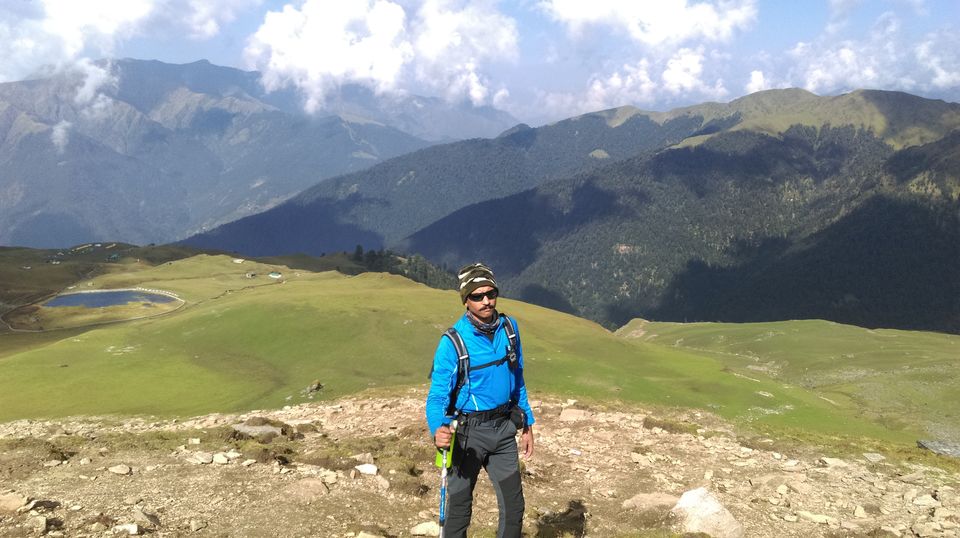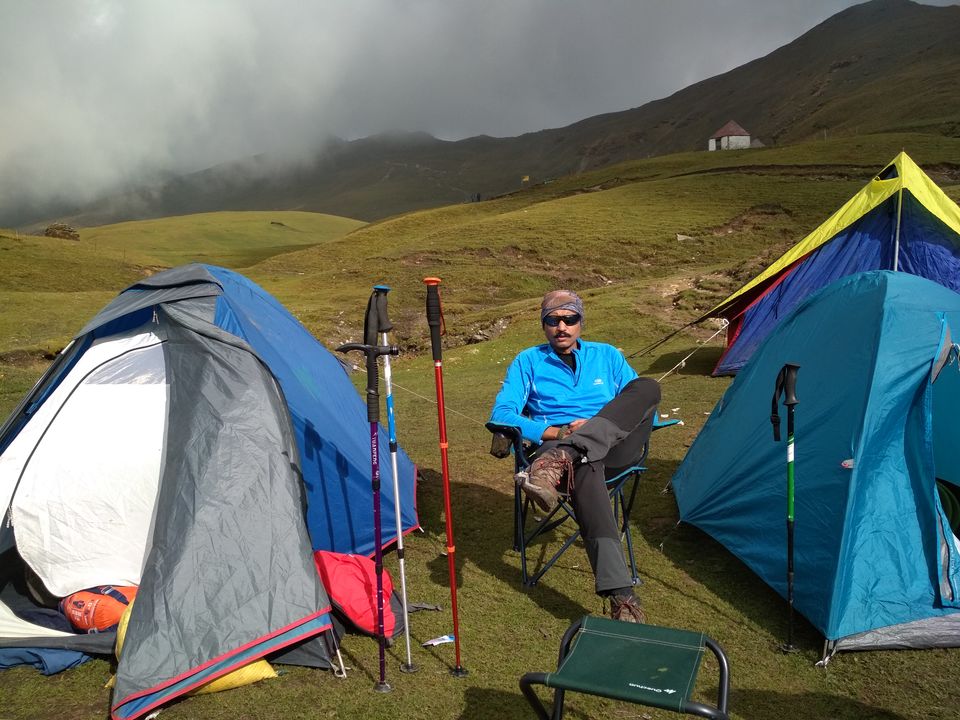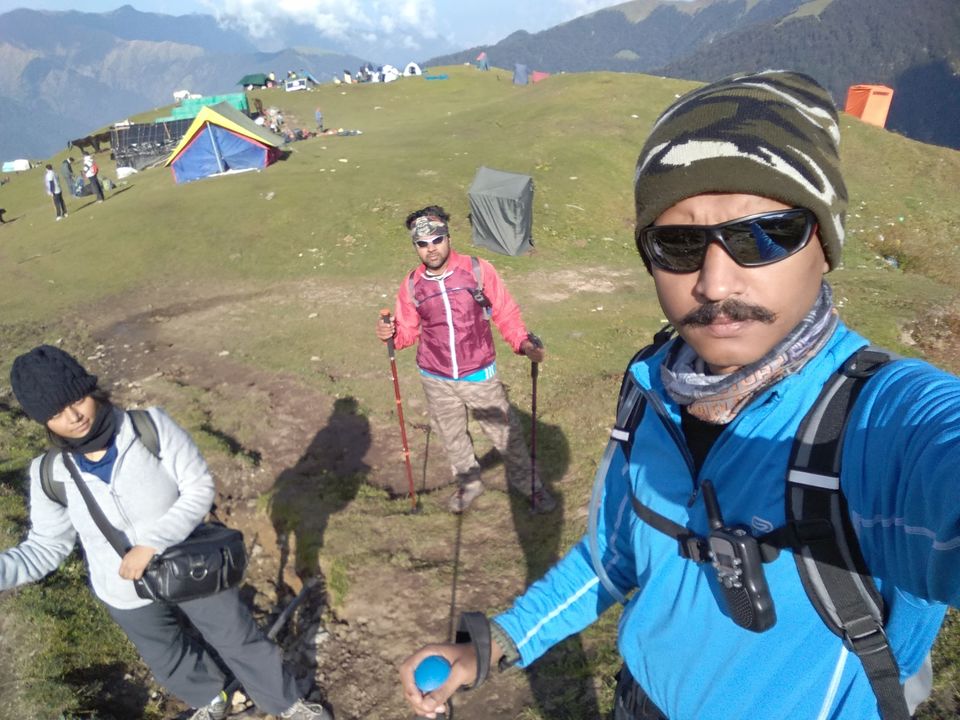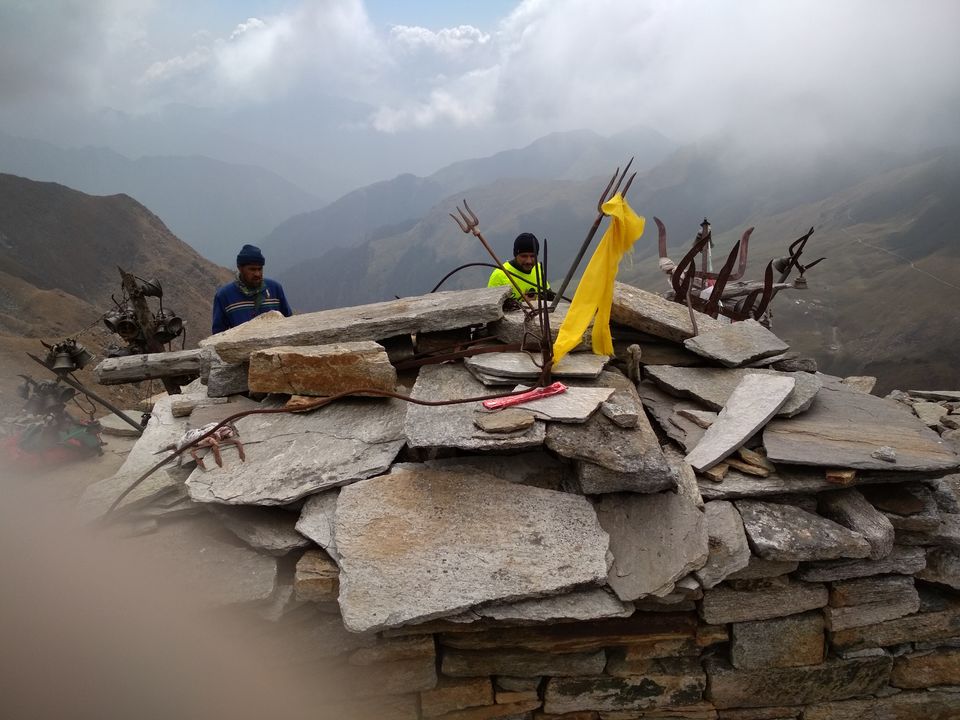 It has been in my must do list since 2015, reason behind is all the aura it carried along and raw form of nature in abundance.
The big day came and we set out for witnessing one of the most fascinating mysteries of human history. The journey started from Delhi late on the night of 29th Sep 17 and while driving on Delhi - Nainital – Lohajung route we ended up late in the Evening at Wan village after almost 18 hrs of driving. Carrying our backpacks we landed up in courtyards of GMVN guesthouse @ Wan. Night was surreal and clear skies at Wan were forecasting a good trek lying days ahead.
Day 1- It was roughly 8000 odd feet's ASL while in Wan and after sumptuous breakfast we started our Trek towards our 1st campsite Bedni Bugyal situated at 11500 feet's. The trail followed through Wan village ending up in deep gorge of Neel Ganga river, after crossing it dense forests started and pushing your way forward in steep climb was bit tiring. In the clear meadows ahead on 1st mountain top lies camp site of Gherauli Patal. Here a small Dhaba welcomes you and can replenish your supplies as well as appetite. Moving ahead again dense forests followed on to the next mountain ahead but constantly pushing forward we found Tree Lines vanishing and Grass Lands (Bugyals) incarnating. By late evening we were comfy in our Tents. There are few dhabas managed by local people at Bedni Bugyal and fooding is absolutely not a problem. Bedni Bugyal is one of the most scenic camp sites one can witness in his whole life, I Bet.
Day 2- Night passed in sleep deprivation and headache which hinted of AMS. Morning was bad though with serious headache, eventually we calculated the odds quickly and I drank lots of water and waited for sunrise. At nine we began our journey towards Bhagwabasa, crossing Bedni Bugyal besides Bedni Kund and rising above with each passing step we turned back to admire the beauty spread ahead in form of Bedni Kund surrounded by lush green meadows and dotted tents pitched here and there. Since here trek was moderate and while crossing Ghora Lotani we reached Pattar Nachauni. Headache and Altitude was taking its toll on me and finally we decided to call it a day. Pattar Nachauni is a little windy camp site and couple of dhabas managed by local people help trekkers with their needs. Being at 13500 feet's we made our selves hydrated and ready for next day trek which would take us to Bhagwabasa our last camp site of the trek.
Day 3- Halting gave us necessary boost of energy and we found ourselves refreshed in the morning, after having quick breakfast we started our trek. Since here Trek continues uphill and arduous climb brings one to Kalu Vinayak (Ganesh Ji's) temple on top of the ridge. Up till this point it's a bit tough though and since here an easy walk on almost level mountainous terrain brings one to Bhagwabasa. Once past Kalu Vinayak you start noticing rocky mountain terrain and an array of Brahm Kamal (Which is found at an elevation of 14K + feets) spread far and wide. Camp site is full of rocks and virtually we negotiated a rocky cave made by a local dhaba owner to spend the night which I must say was comfy though. Bhagwabasa is roughly at 14500 ft ASL and nights are really cold. We had planned to start early next day and if every thing goes well, we will descend down to WAN the very same day.
Day 4- Our alarms rang up at 3.30 and by 4.00 we were out on mountain to start our last lap of trek. It was virtually a sight though which one rarely encounters in his life time. While it was thick darkness all around, array of lights could be seen on mountain ahead made up of torches carried by trekkers moving towards Roopkund. This is the most tiresome and difficult lap of the journey. Thin air takes its toll and hence progress becomes very slow. Gradually moving up the mountain we finally reached Roopkund at 8.30. Although as the name suggest there is nothing sort of much interesting to see a glacial lake hardly 2 feet deep and 30-40 feet wide after putting so much effort but the climax starts once you start looking around. It's a HAVOC which must have broken loose on those unfortunate souls, human body parts of all sorts, thigh bones, calf bones, skull, jaws with tooth, pelvis bones, hairs, leather sleepers/ sandals in huge quantities are scattered. In fact a local guide who is rather quite influenced by me due to some unknown reason, took me personally in a very cautious manner up above the lake on the Junargali side over loose falling stones and showed me full human body lying, a close observation showed even skin & fingernails was intact over the carcass. A tough climb of 30 more minutes brought us to Junargali, the highest point of this Trek at 16500 feet ASL. Oh its not an easy task to describe natural beauty one encounters at Junargali in words, I would rather put it as an reward offered by Himalayas after putting in so much effort by an individual. Mount Trishul stands tall in front of you in full gloom and Mount Nanda Ghunti flaunts its snow clad peeks just in your left. Trek further continues down after crossing Junargali Pass to Sheela Samudra and after crossing Nandakini river another camp site of Dodang, from here stiff climb continues to Homkund and further up to Ronti Saddle.
Weather was clear and awesome and post spending quality time and clicking several pics we started beating retreat. This was going to be the real litmus test of our caliber as we had planned to reach Wan same day. Progress was relatively slow as was expected. By 3.30 PM we were back at Bedni Bugyal and started further downhill for Wan at 4.00 PM. By 6-6.30 it was pitch dark and we were tumbling downhill in to the densely forested track. How badly exhausted we were, is something which couldn't be described in words. Special mention needs to be made for Shalu (our fellow trekker) for despite of her endurance failed few times to stand but her zeal never gave off even once. Oh man what a sigh of relief it was once we saw Neel Ganga bridge at 8.30 PM. This sight in itself was double dose of boost for our low stamina. Further climbing up on other side of the bank, post 30 min we arrived at Dhaba exactly situated at a place marking Forest and Wan village border. That gentleman offered us food and shelter. Aprrox 40 odd kms were done in the same day and circuit was Bhagwabasa-Roopkund-Junarali-Wan. Sound sleep relaxed our stiff tendons and next morning at 5.30 we further rolled down the Wan Village to reach the last bend were our V Cross was parked.