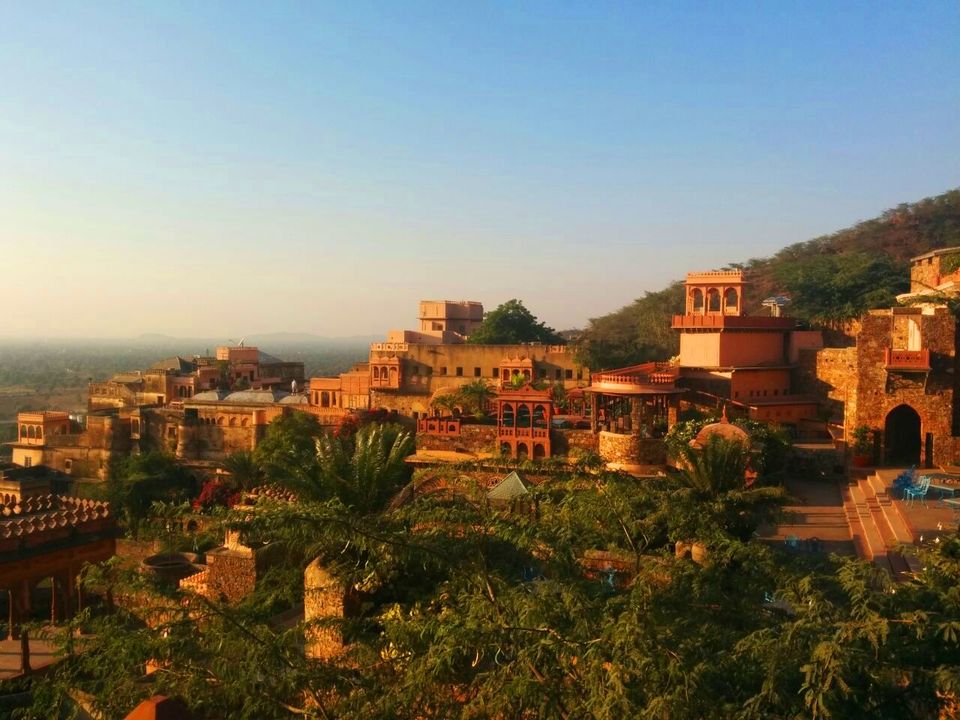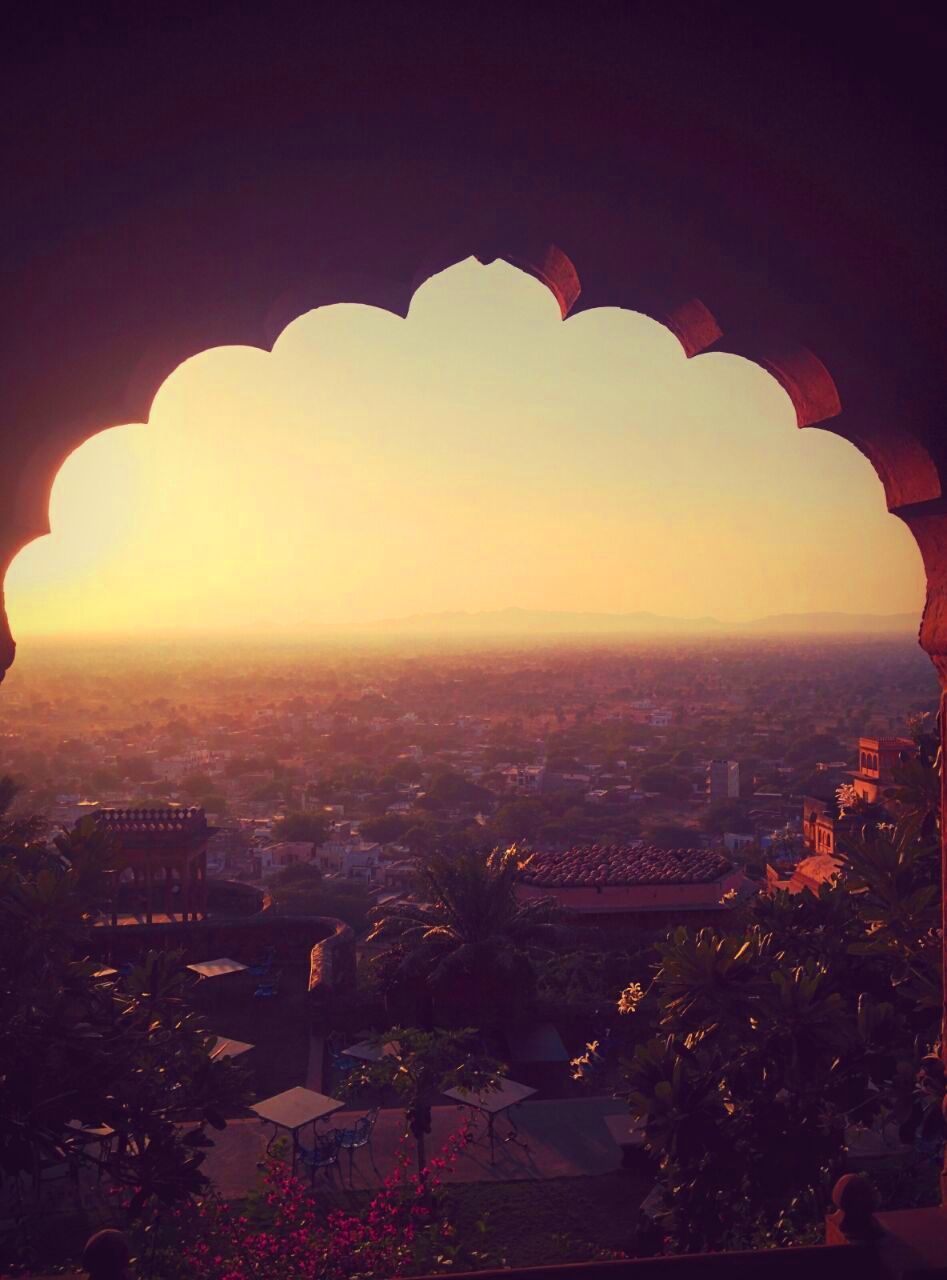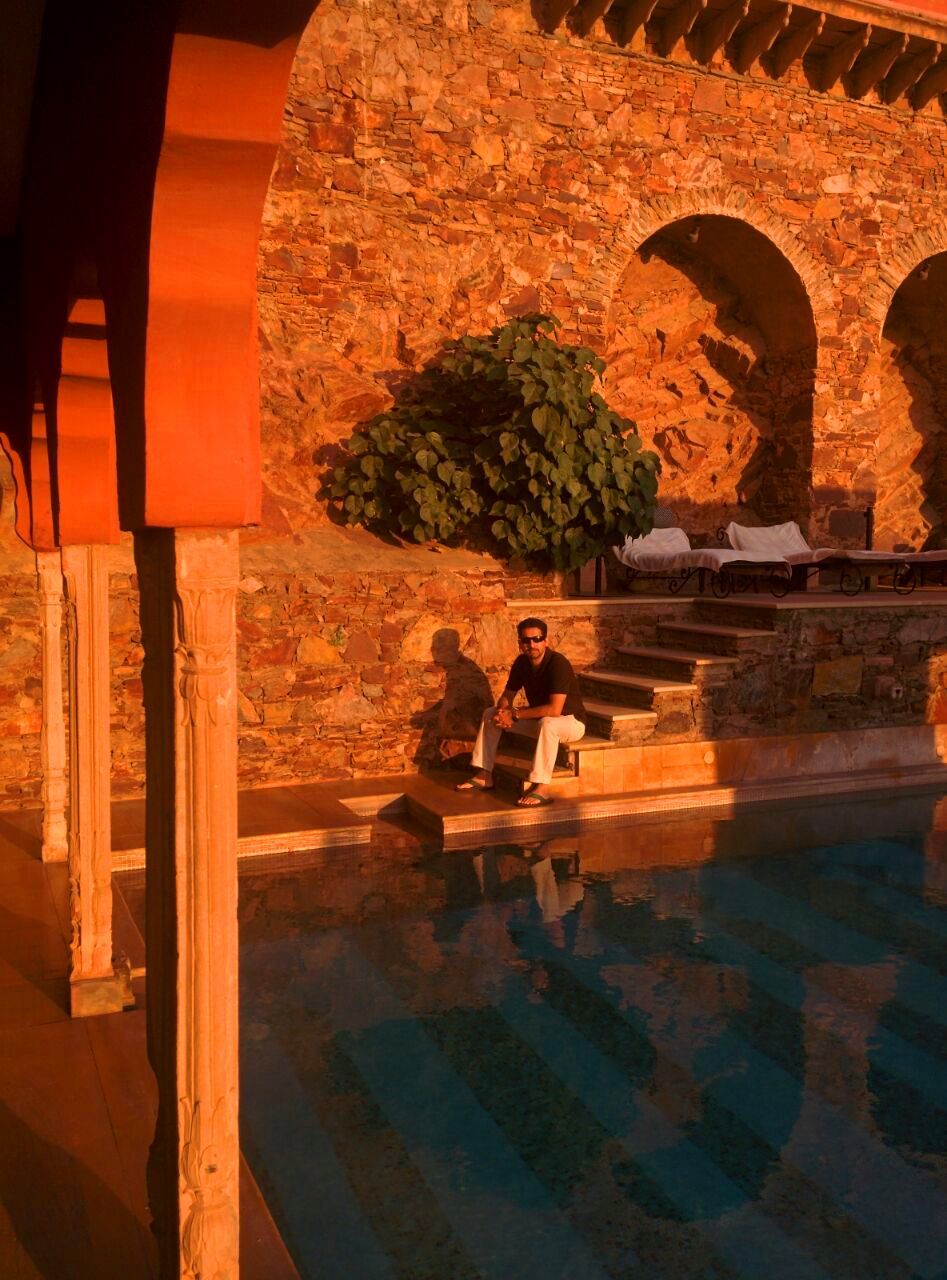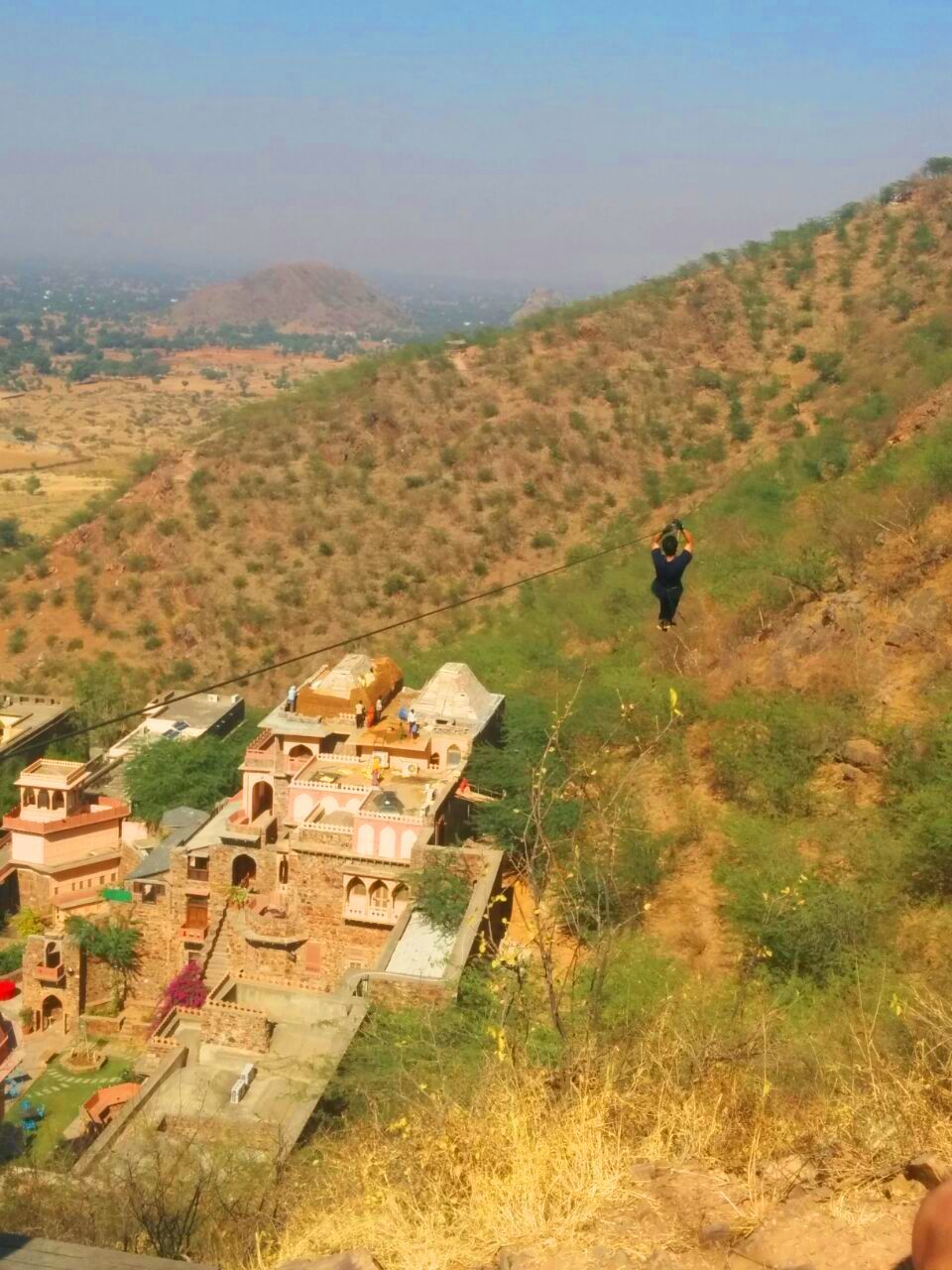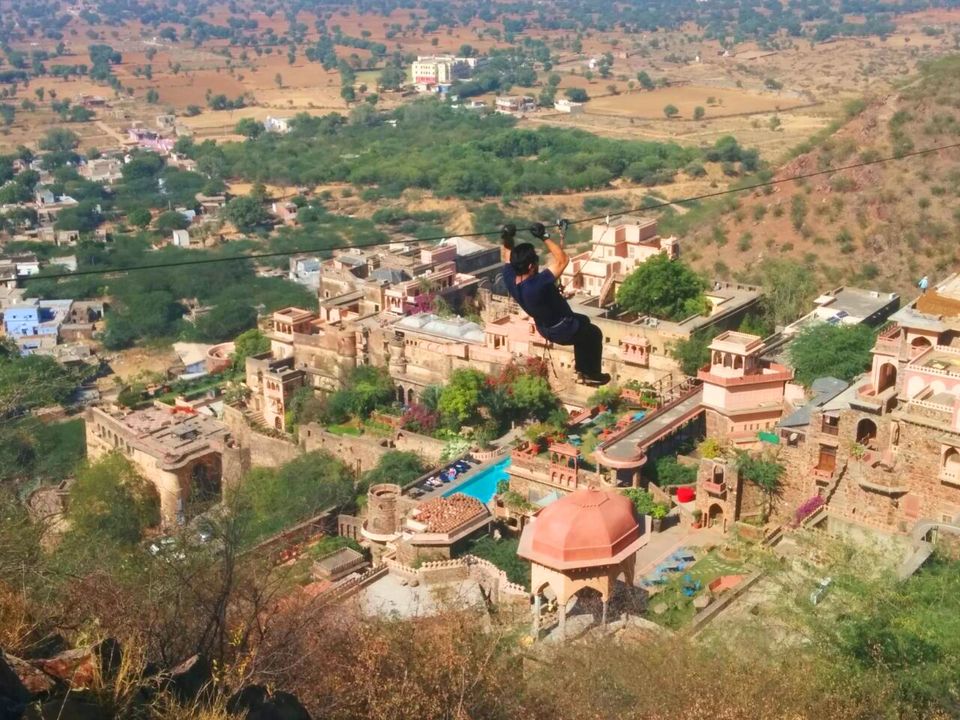 As every year, I kept contemplating over how we should spend AK's birthday till the figurative last minute. Many times in the past, I had thought of and aborted the idea of visiting Neemrana Fort Palace. This time though, for some reason the idea clicked.
We reached the hotel after about a two hour drive from Gurgaon and kick-started our visit by treating ourselves to divine Rajasthani food. Food is one of the ways this place pampers you, by the way. A bit dizzy after over-stuffing our faces and stomachs, we were shown our room which was simply gorgeous and colorful - in a nice way. It was done up in Rajasthani style decor. The last minute upgrade added to the fun. The weather was to kill for- sunshine in winters is all that I need to say. It was just our kind of a getaway. Nestled dangerously close to home, it seemed so so faraway and peaceful.
One of the best things about the hotel is the rooms do not have a television set. Does that scare you? Well, it re-iterates the concept of a holiday as you are forced to experience the quiet and serenity of the place. I just loved the stillness, the calm that forces you into a reflective state - no immediate end-of-the-world situations seeking your attention, just us. And it made me think how after all these years of friendship, courtship and marriage, I still seek him out in crowds and absolutely love spending time with him. He is my absolute favorite travel partner. Well, we digressed... and quite a bit. So, as I was saying, I loved how the world came to a standstill. Time stopped. I realised what Davies meant when he wrote Leisure-
What is this life if, full of care,
We have no time to stand and stare.
No time to stand beneath the boughs
And stare as long as sheep or cows.
No time to see, when woods we pass,
Where squirrels hide their nuts in grass.
No time to see, in broad daylight,
Streams full of stars, like skies at night.
No time to turn at Beauty's glance,
And watch her feet, how they can dance.
No time to wait till her mouth can
Enrich that smile her eyes began.
A poor life this if, full of care,
We have no time to stand and stare.
Walking through the maze of beautiful passages, local music performance in the evening, delectable food for every meal, zip-lining tour, chai + book + sunset - all made for a time well spent.