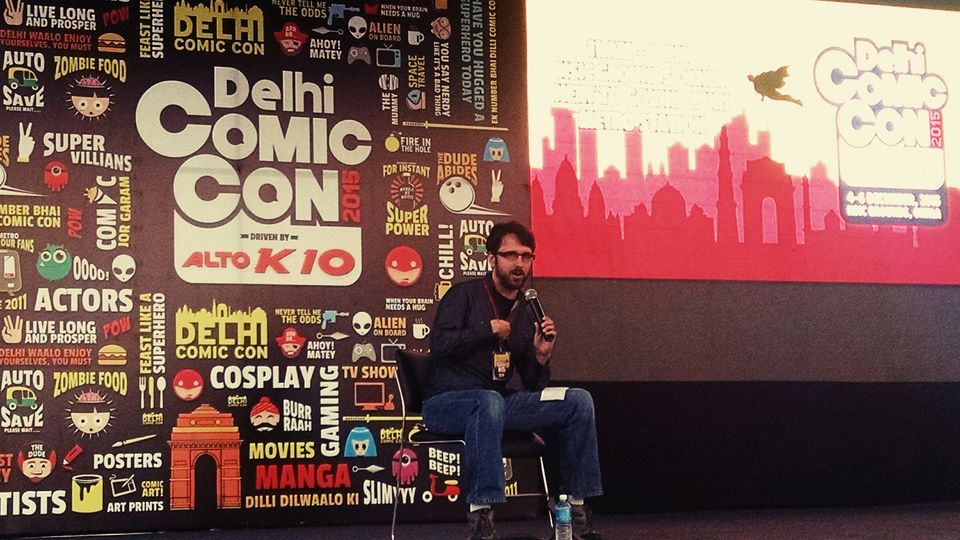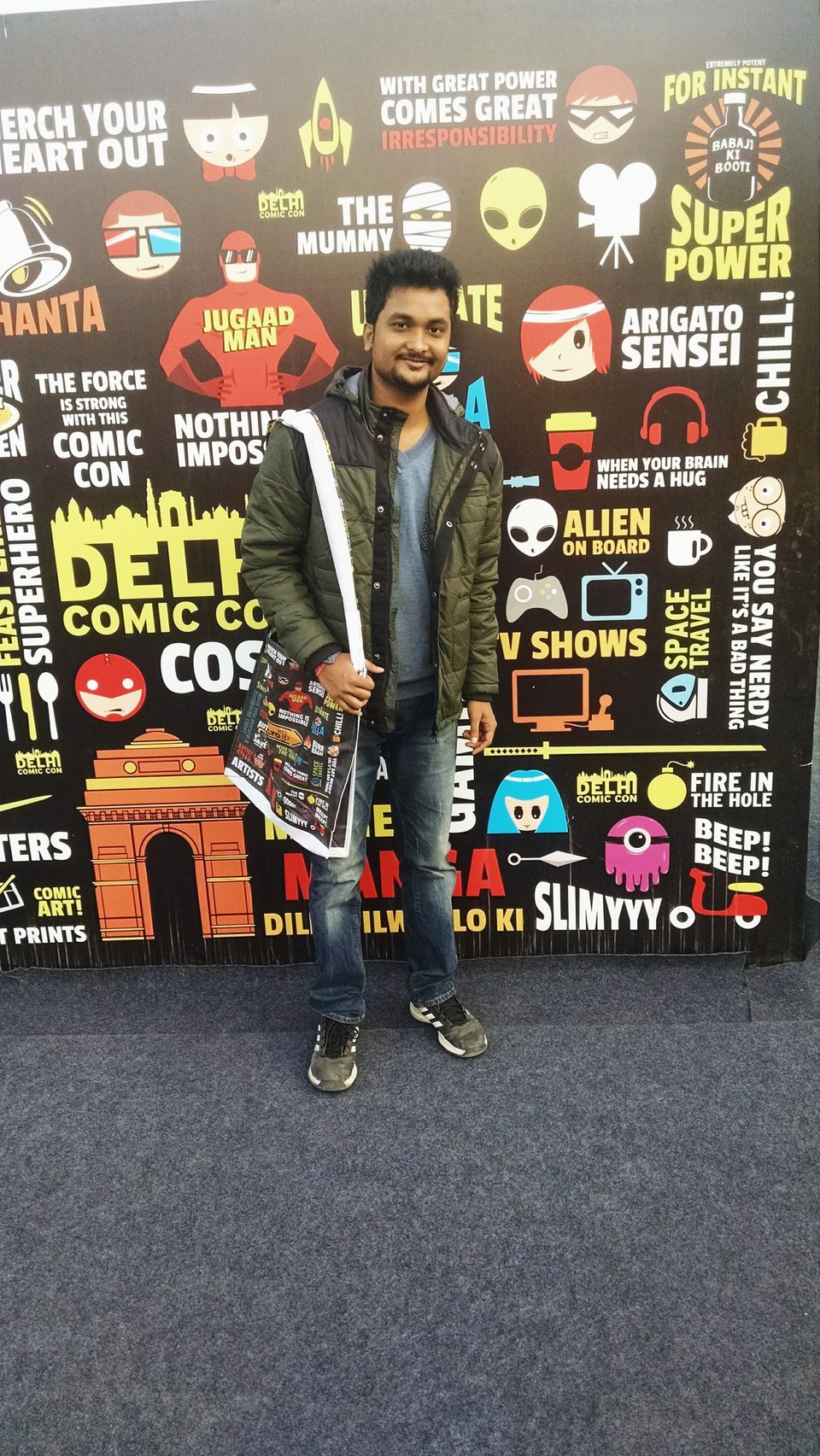 Location: NSIC Grounds, Okhla, New Delhi
Duration: 3 Days
Day 1:
If you're into cartoons, anime, TV series, cosplay or superheroes or probably just into shopping quirky items/t-shirts/posters, then comic con is the place is to be for you.
The 5th edition was held at NSIC Grounds, Okhla in 2015, where the major guest celebrities were Hodor (a Game of Thrones character), Rob Denbleyker (Look up Cyanide and Happiness) to name a few.
One could either purchase a 1 day pass @ Rs 350 or a 3 day VIP pass, priced @ Rs 650. The VIP pass comes with special discounts at shops, a cape, a badge, and a sling bag for shopping. It could only be purchased via BookMyShow.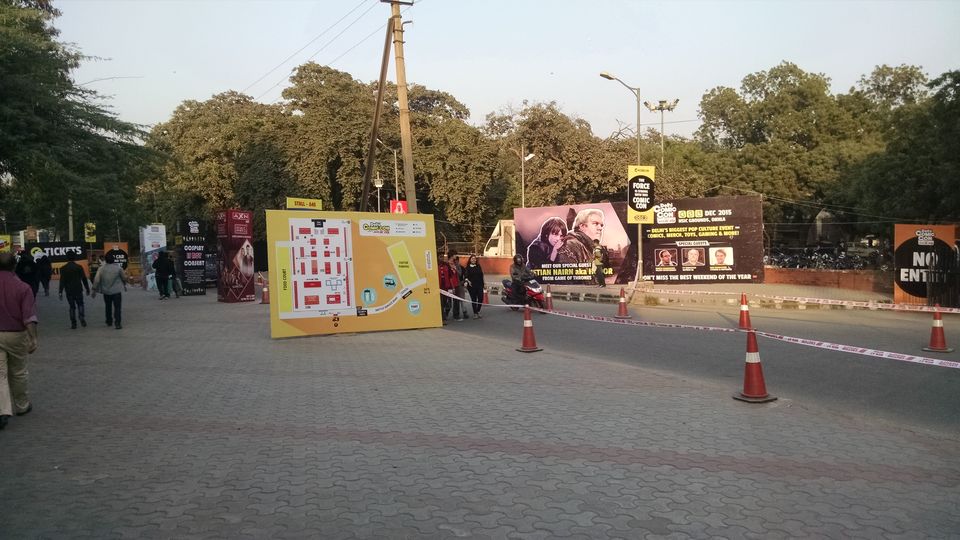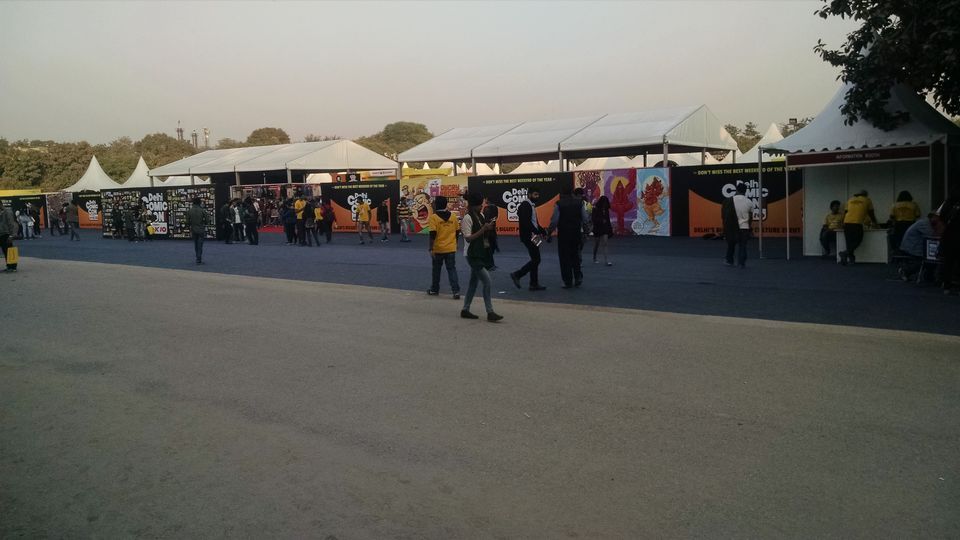 I visited the first day event with my friend, rather bro, Parag bhaia. He shared the same passion for such events and gladly accompanied me to the event.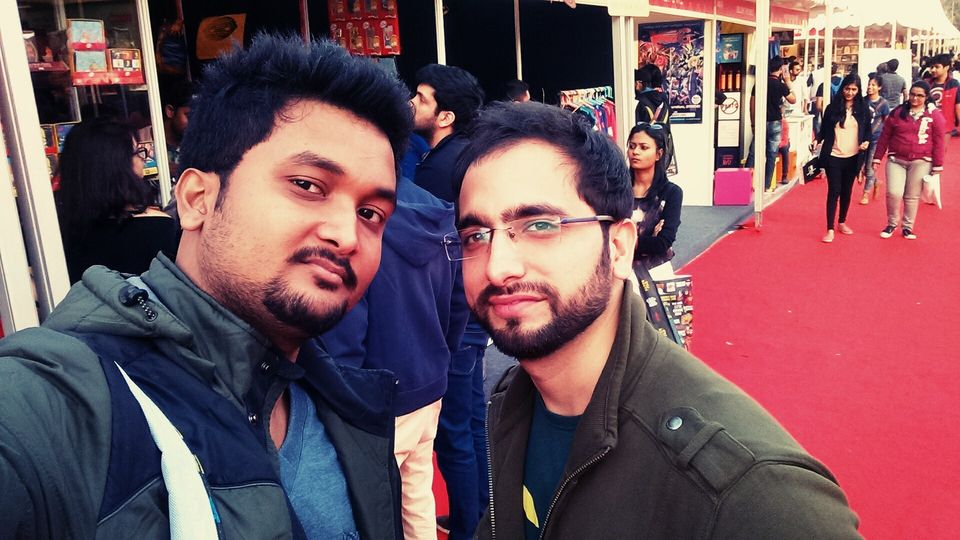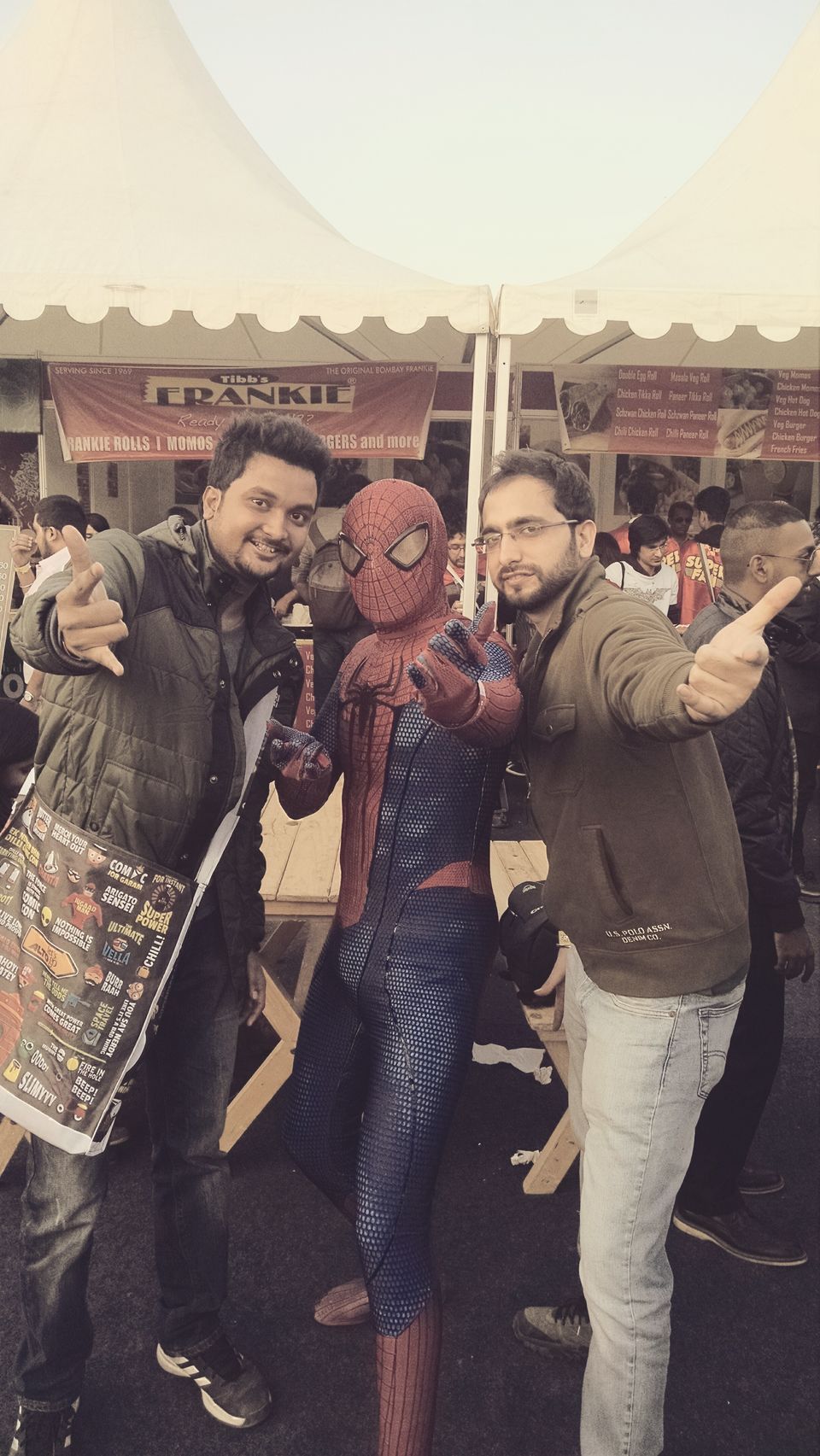 There were about 200-250 exhibitors and we were mostly window shopping. Soon, Rob Denbleyker (co-creator of Cyanide and Happiness) took center stage. I couldn't miss his humor and sneaked up near the stage to hear him loud and clear. I already have a copy of volume 2 of his comic book, Cyanide and Happiness - Ice cream and Sadness. His humor is very relatable to me and I was eager to know about his upcoming comics/projects. Not only those, he shared with us a short movie as well! The caricatures were in motion cracking nasty jokes!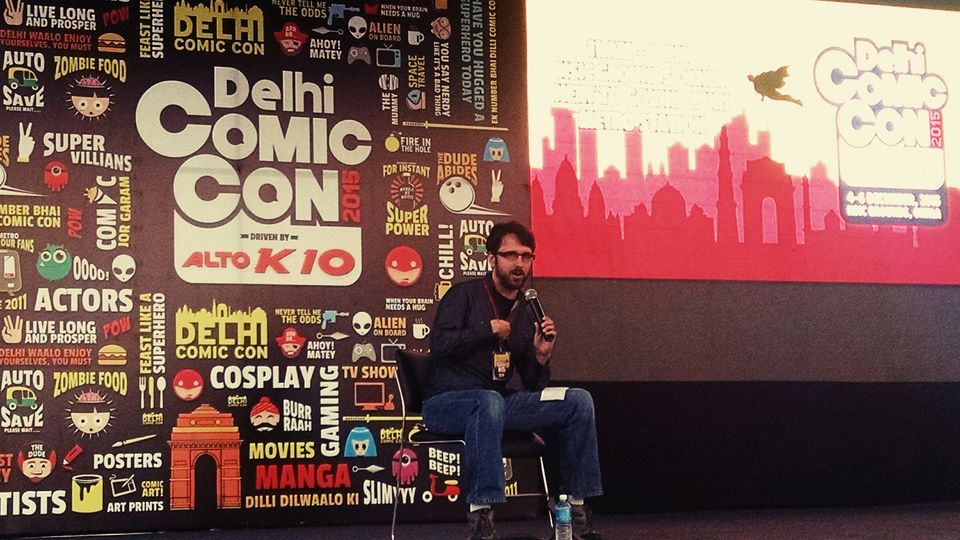 Rob's part was the highlight of the event for me.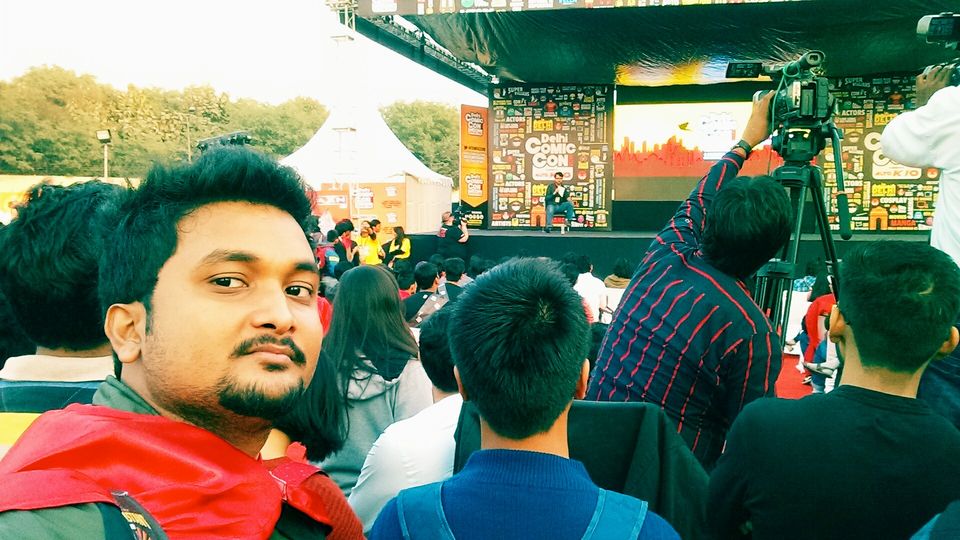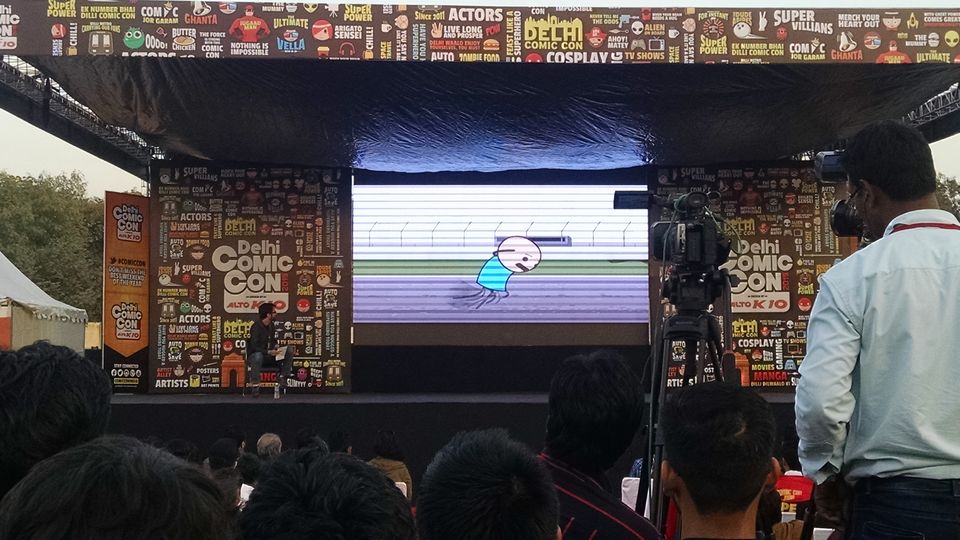 Selfie with Guddu, the creator of the famous "Garbage Bin". An avid follower of his Facebook page, I enjoy the desi touch he provides and sends us back in time with a tinge of nostalgia, via his comics. Local talent needs promotion! I wish him all the success!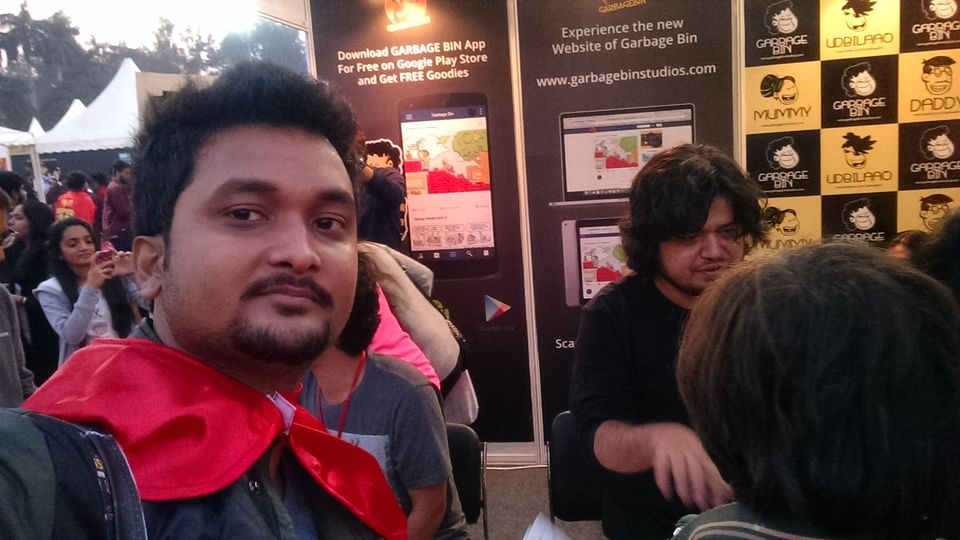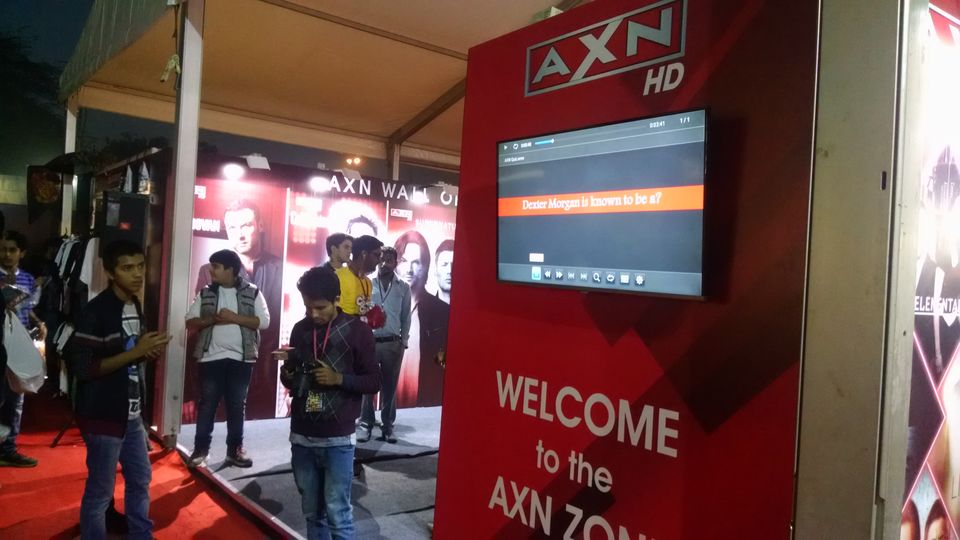 Day 3:
I skipped day 2 and attended day 3 as my schedule had kept me engaged on Saturday. Nevertheless, with the same level of excitement, I returned here on Day 3, the final leg of the fest.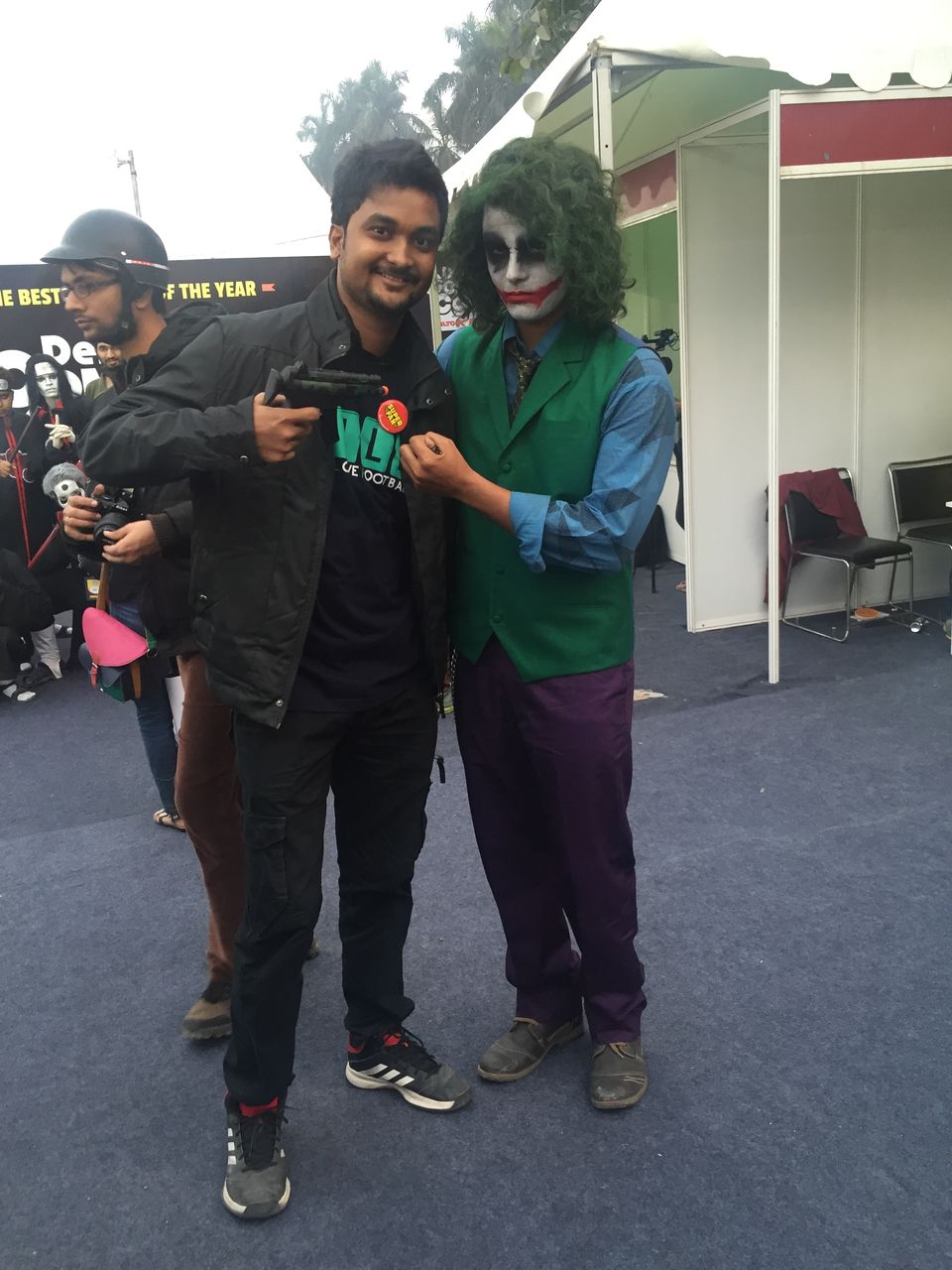 "Ideas are bulletproof!" - V for Vendetta!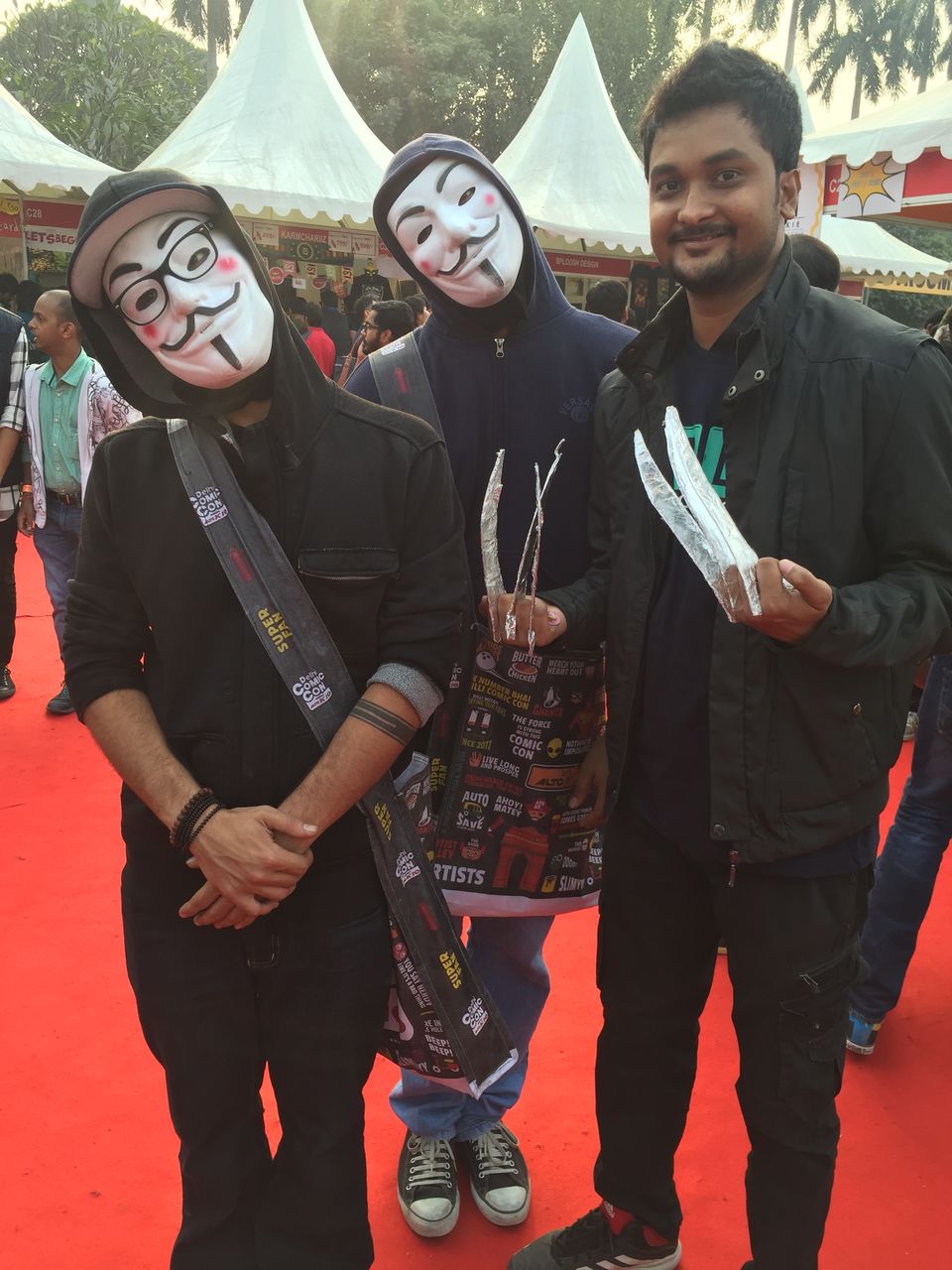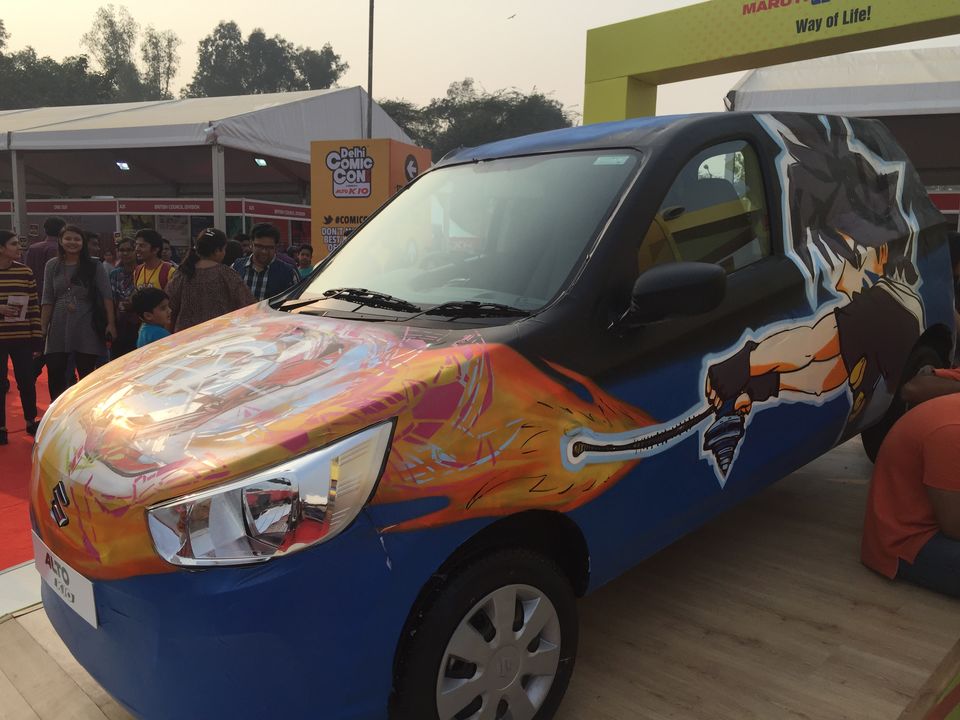 There was so much going on, and each stall was garnering crowd in huge numbers! Like minded people were everywhere, & everyone wanted their picture taken with one or the other cosplay characters! They were all humble. They would stop for you, take a moment for the camera and then wave you off with a smile.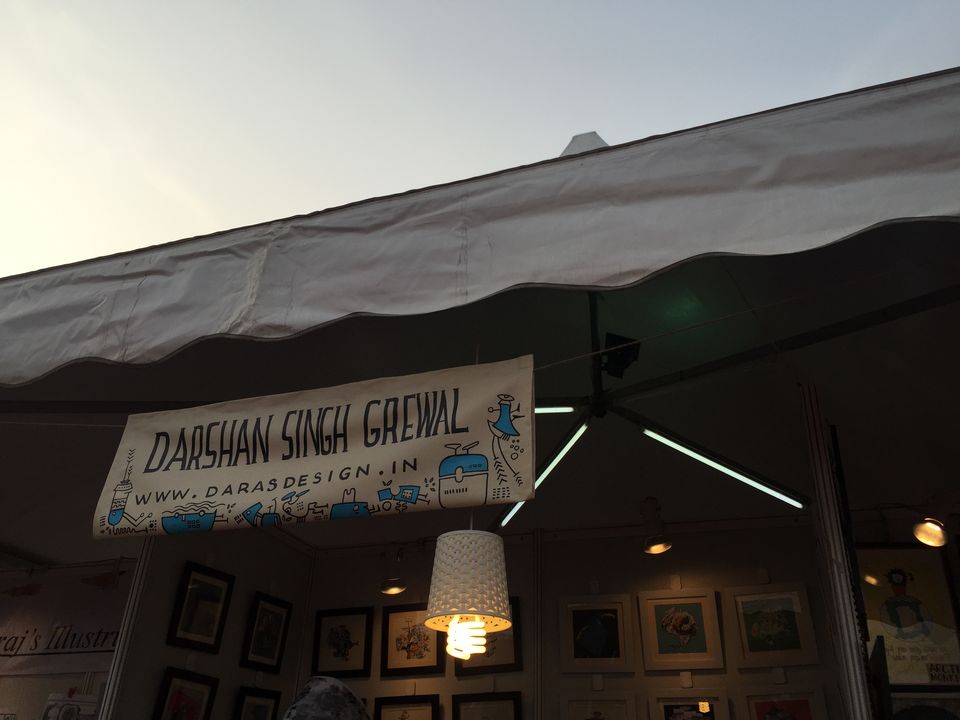 The stalls had so much to offer. Each one with a different vision, a quirkier product than the previous!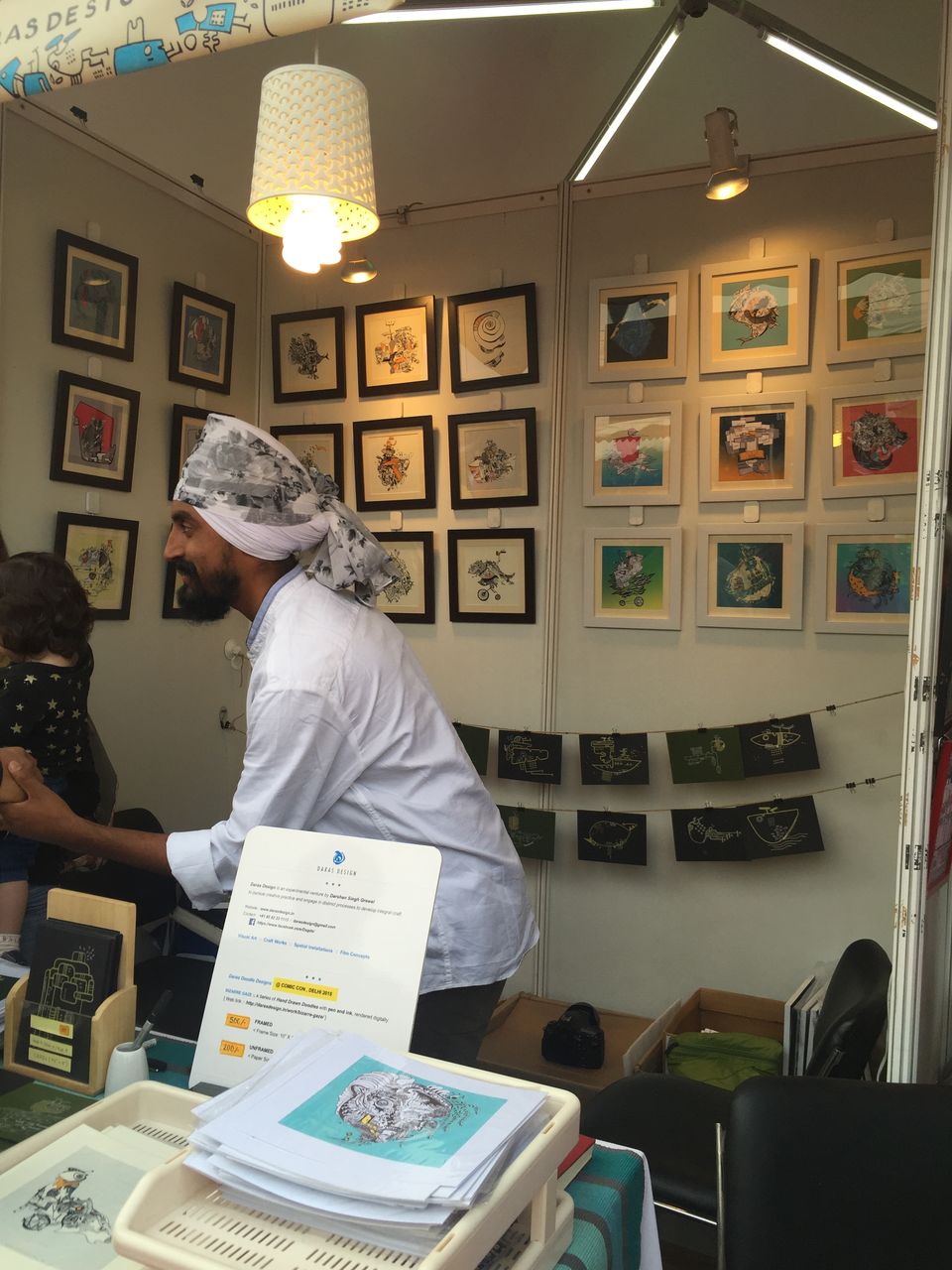 South Park comic with a Punjabi Twist!! :D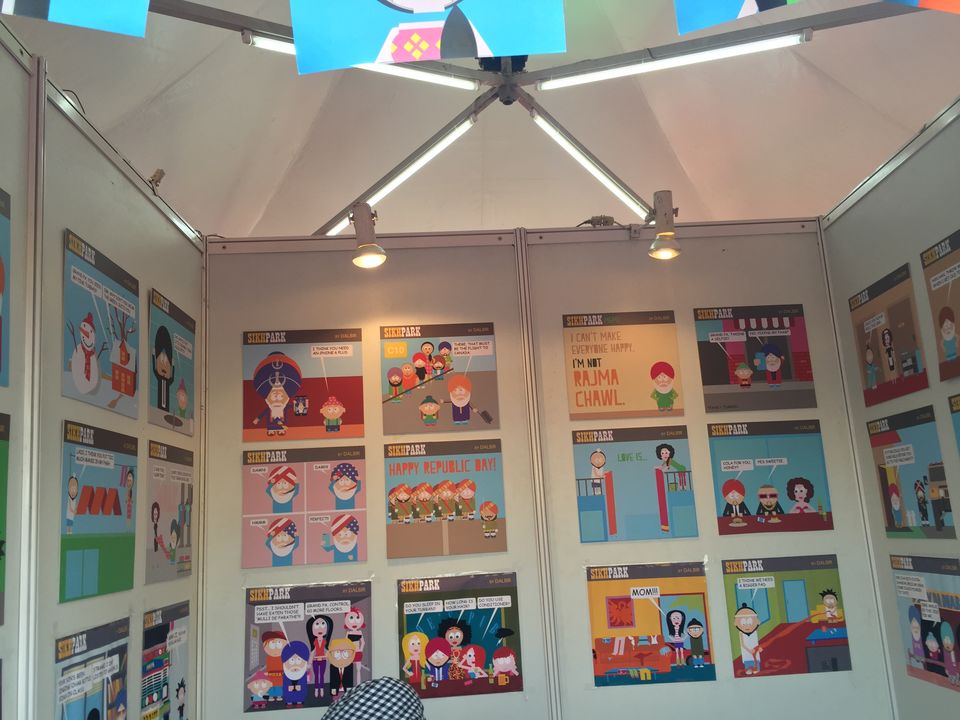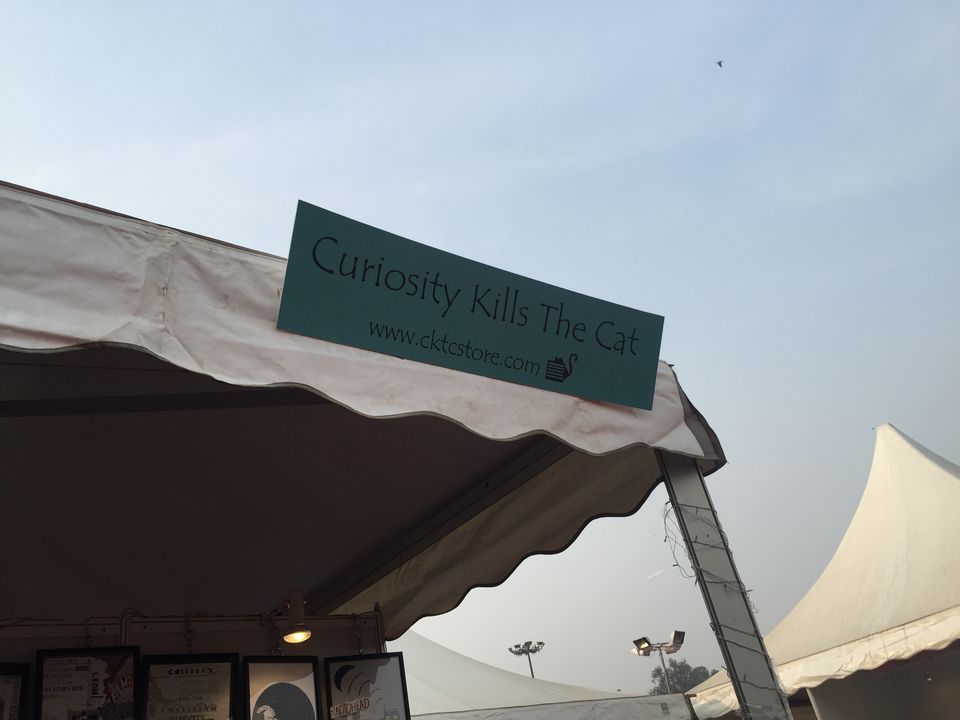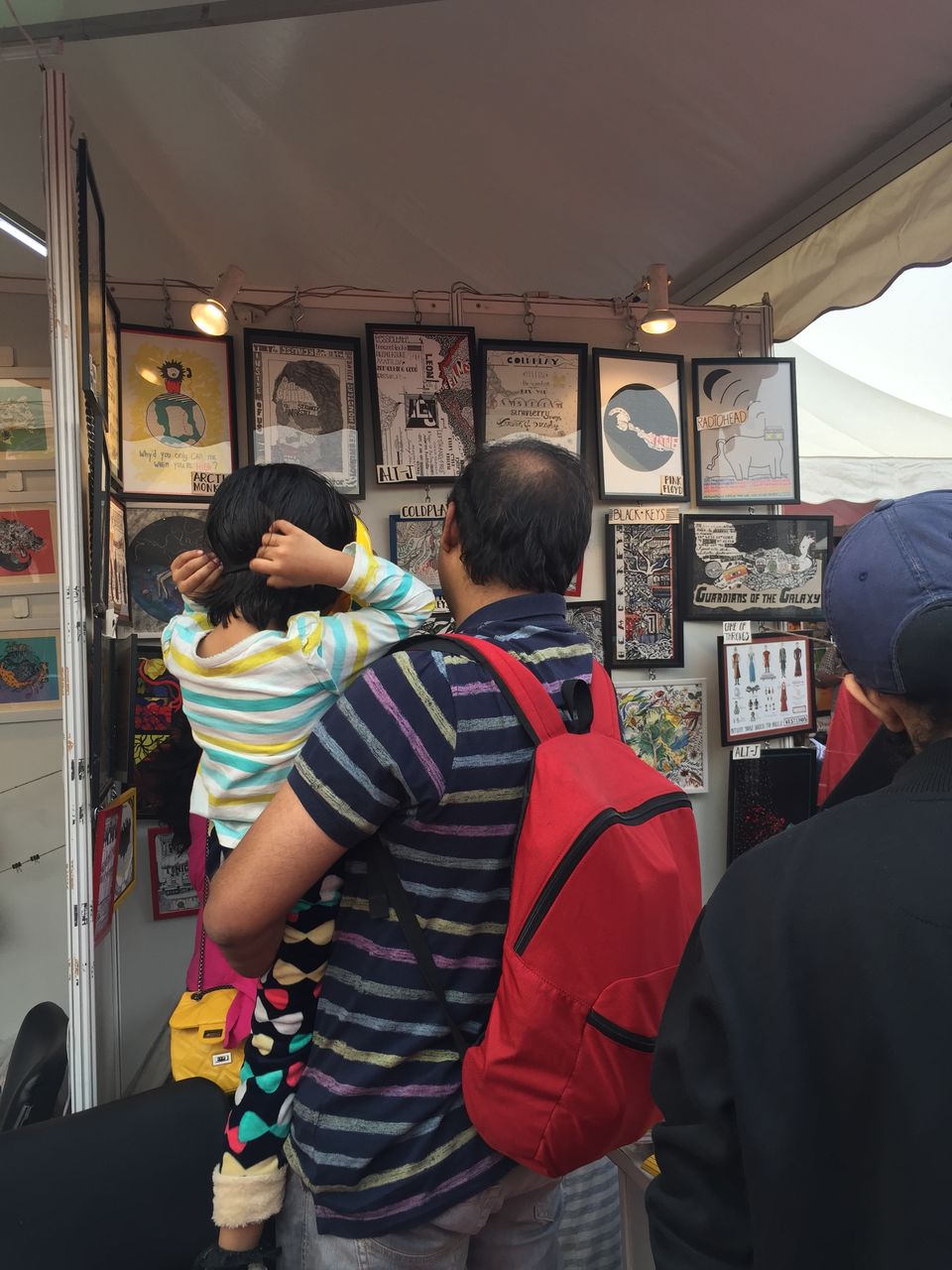 I bought T shirts, posters & a few comics in my 2 days visit of the fest. No matter which day you visit, you won't be disappointed! Some or the other event would always be going on to keep you hooked!
I flaunted the merch I purchased at the event & would definitely visit Comic Con the next time it visits Delhi.