While we all love to hang out, going to an event always hits differently- as you get to see new things, meet new people, eat gastronomical delights and enjoy a different vibe.
If you agree with me, this curated list of 5 events in New Delhi for February is definitely for you!
1. Palate Fest
With over 52 food stalls, Palate Fest 2023 promises to be an entertaining and gastronomical affair hosting cuisines from across the globe while India's biggest famous musicians perform to bring in the celebration. It also has a special kids zone to enjoy the fest along with the famous Museum of Illusions, special masterclasses and curated artworks.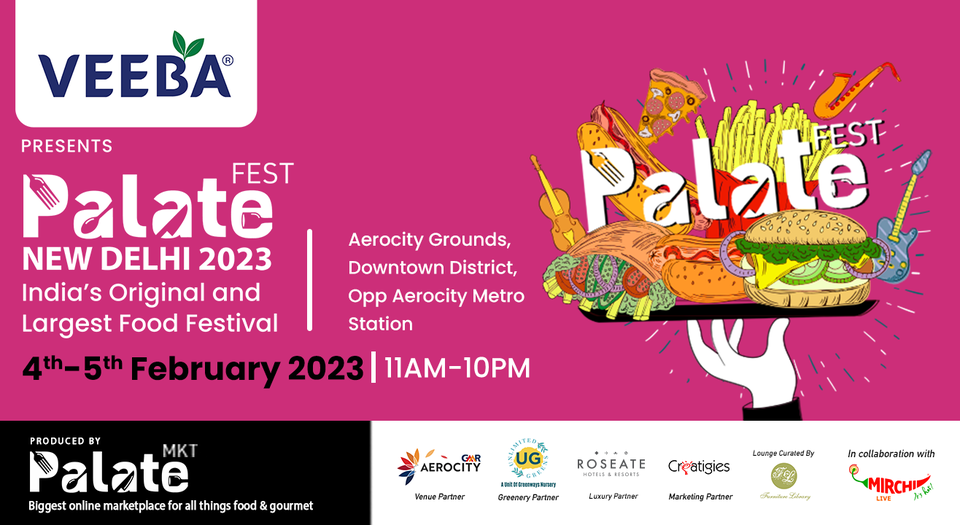 When: 4th-5th February,2023
Timing: 11 AM- 10 PM
Venue: Aerocity Grounds at GMR Aerocity
Age: All Age Group
Cost: Rs. 199 onwards
Book your tickets here.
2. Boundless by Payal Kapoor
Showcasing artists from different nations including France, America, Africa and India, Boundless is a must-visit event for every art lover. Three contemporary artists from Africa with artists from Europe and America will be present at this art show, from the likes of Rotimi Godwin, Saidou Dicko, Marty Thornton, Lindsey Nobel, Mr Sellout and Christophe Gaignon along with renowned Indian artists.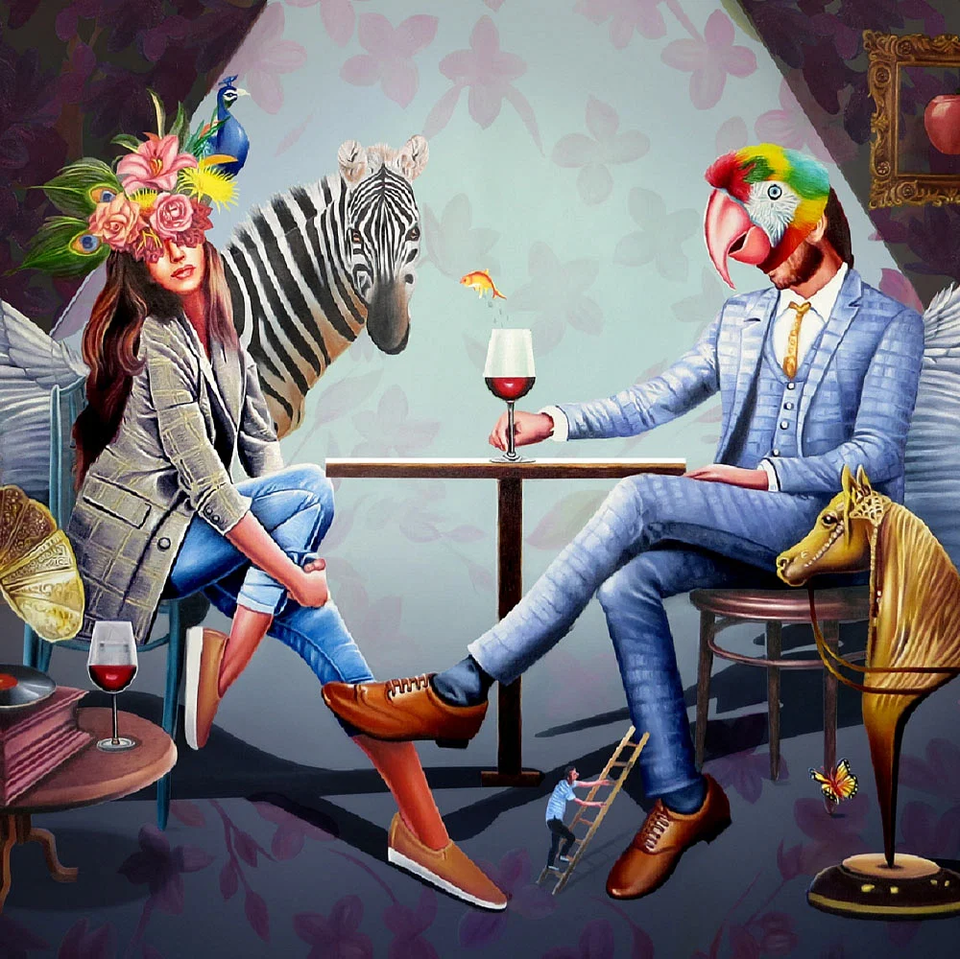 When: 20th January- 20th February,2023
Timing: 6 Pm-9 Pm
Venue: W-23 Greater Kailash 2
Cost: Free Entry
3. India Art Fair
If you are an art lover, this fait is for you. India Art Fair is the leading platform to discover modern and contemporary art from South Asia with over 80 pioneering galleries and institutions presenting some of the world's most iconic artists, as well as a series of talks and artist projects – spanning film and live performance – making it an established destination for creativity.
Note: The fair also offers Single Day and Weekend Passes, as well as Student Passes.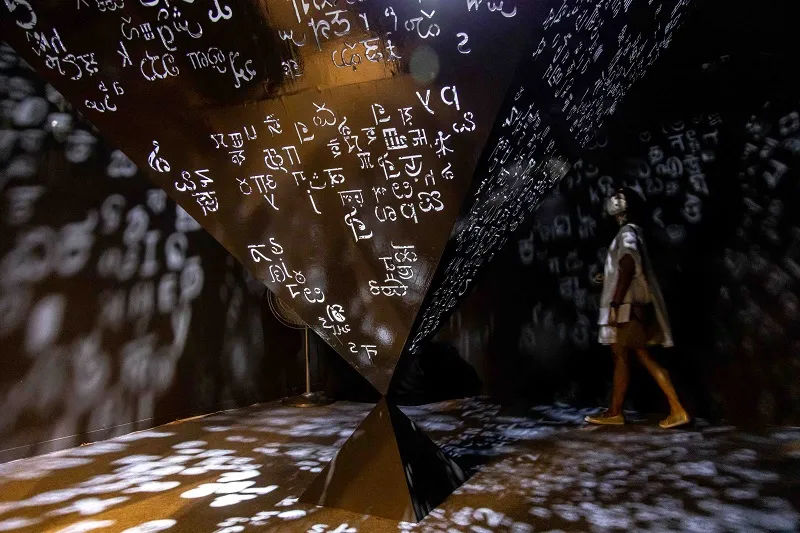 When: 9th- 12th February,2023
Timing: Thursday- 9 February, 3pm-7pm
Friday-10 February, 11am-7pm
Saturday-11 February, 11am-7pm
Sunday-12 February, 10am-6pm
Venue: NSIC Exhibitions Ground, Okhla
Cost: Rs. 600 onwards
Book your tickets here.
4. Divine- Gunehgar Album Launch Tour
The original Gully Boy is all set to release his highly anticipated third album 'Gunehgar'.
The dualities of sin (Paap) & virtue (Punya), angels (Farishta) & demons (Shaitan) have been a key undercurrent to DIVINE's music and lyricism over the last few years. He continues to explore that theme, albeit from a different lens and returns after an almost two-year break since his sophomore album 'Punya Paap'. Sing along amidst the crowd, and be one of the first bunch to experience it live!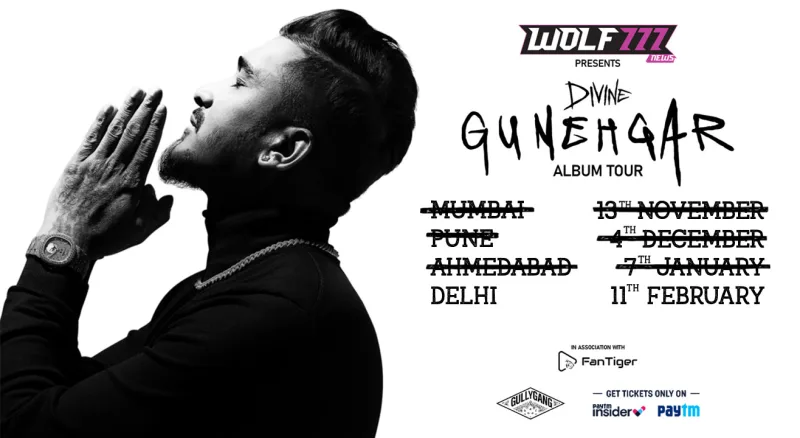 When: 11th February,2023
Timing: 6 Pm Onwards
Venue: JLN Stadium
Age: 16+
Cost: Rs. 999 onwards
Book your tickets here.
5. LBB's Dessert Bazaar
With valentines day around the corner, head to the 10th edition of Dessert Bazaar powered by Cadbury Bournville From pastries to wholesome pies, get ready to delve in a world of sugary heaven with 50+ sweet partners and 500+ home bakers with aesthetic ambiance and trendy music.
You also can attend workshops and witness a MasterChef style bake-off challenge where the finest home bakers will be showcasing their baking talents to get crowned the best in town.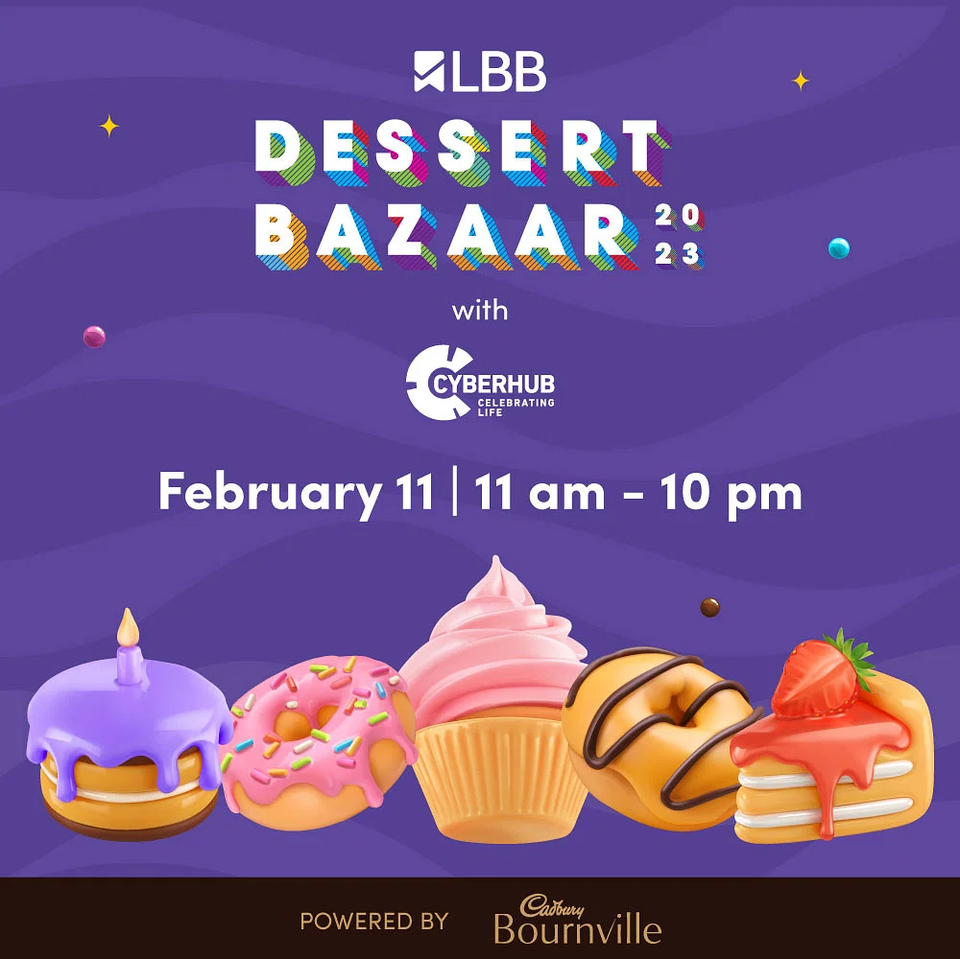 When: 11th February,2023
Timing: 11 AM- 10 Pm
Venue: DLF CyberHub, Gurugram
Cost: Free Entry
So which all events would you love attending?
Also, Do let us know if we missed any interesting events happening in the capital city in the comments below!
While here, check out our New Delhi Travel Guide for having the most fun, stays, food, must-visit places and much more.
Follow me on Instagram and explore this world through my eyes!
Ready to travel for free? Earn Credits and redeem them on Tripoto's weekend getaways, hotel stays and vacation packages!