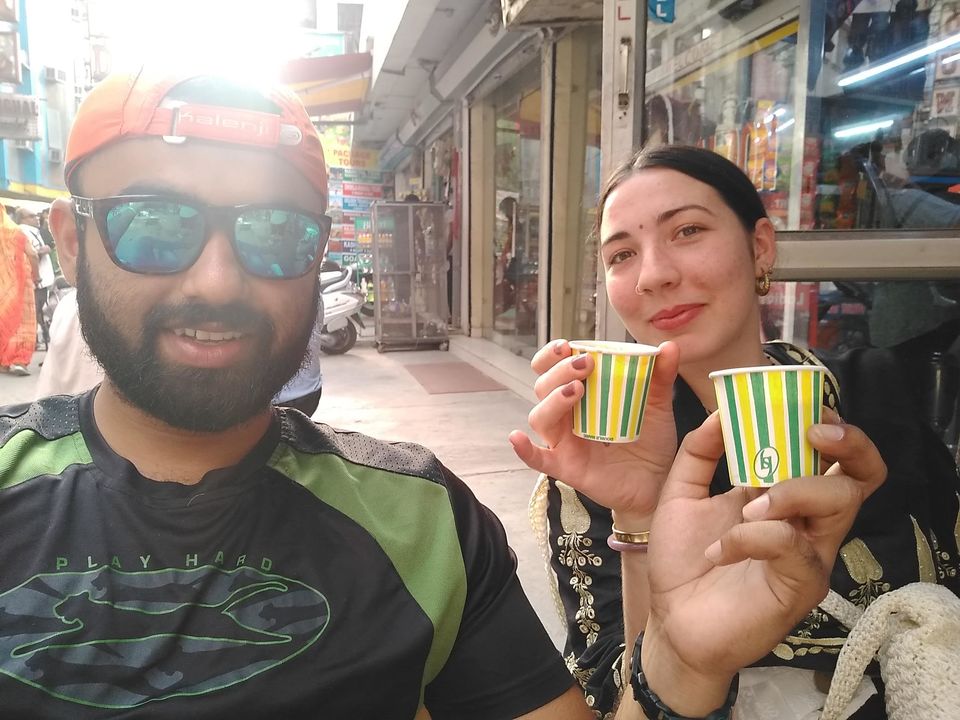 So last year around may I was in Delhi,and like mostly I was in zostel for a day.
While I was sitting in my dorm room doing some work,a foreigner girl entered the room and,the just the first look of her intrigued me to strike a conversation.
She was completely dressed in A Rajasthani/Haryanvi attire complete with indian ornaments like kada.
Since I had just ordered ,I had an extra burger which I offered her to start the convo.
To my surprise it turned out her name was also Indian (Diea or Diya) and she has been coming to india often being a henna artist.
Due to this she had picked up a few words here and there.
The situation actually turned out funny when I got to know she was from france(paris),as I knew some sentences in French,having learnt it in college.
So we both were trying to speak each other's language in broken sentences.
af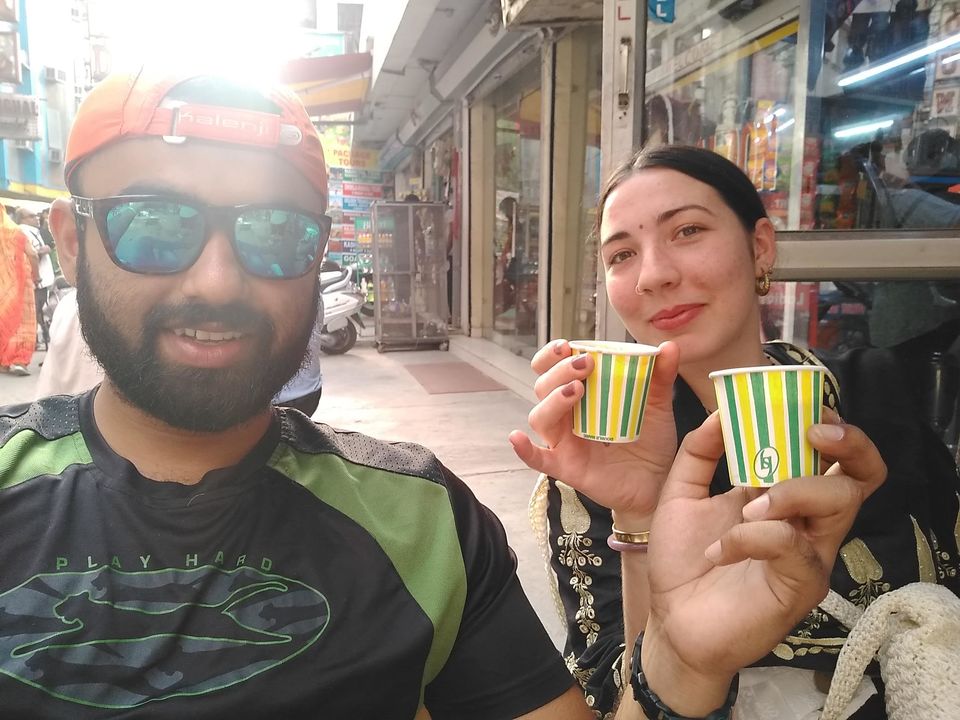 Since we both had to leave for some work,we headed for a chai ,and decided to meet up later in the day.
Fast forward to the night we met again for chai,and this time I noticed one more thing -
This - >
She literally had this tattoo on her hand.
One thing I was surprised by was,throughout our conversation she used to take small breaks and started humming tunes to hindi songs.
So I asked her if she knew any Hindi songs - 
Well this was her answer - be ready to be surprised.
Impressive isn't it??
This was just a story of people I end up meeting down the road.
Follow more such stories on my insta - instagram.com/khiskabanda
and youtube - https://www.youtube.com/channel/UC5Rm2QlCWahf_7t-hl6kpPQ
Untill next time.