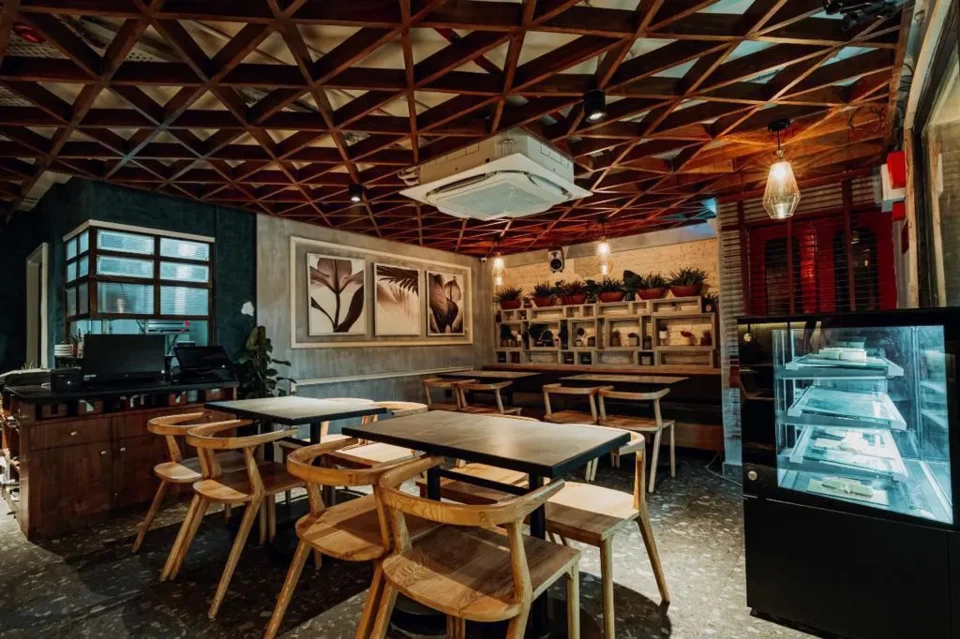 Travelling to Delhi soon, or looking for a new place to hang out with your friends this weekend? If you are nodding with a 'yes', we have some of the newest dining options for you.
If you are looking for a new café, restaurants or a bar for this weekend in Delhi, we have got your back! Look out for some scrumptious meals, carefully crafted cocktails and lively atmosphere at these 10 new restaurants in Delhi.
There is no reason to get bored or go home hungry when you have such amazing restaurants in your backyard. Whether you wish to go on a brunch date with your girlfriends or a date night with your beau, there is something for everyone:
1. Deja Brew, Greater Kailash 2
If you love craft beers and coffees, Deja Brew, is a one-of-a-kind brew lounge that serves some unique coffee and beer brews. Also boasting some finest cigars this place is for those who want to chill over the weekend.
Address: M-20, Block M, Greater Kailash II, Greater Kailash, New Delhi, Delhi 110048
Time: 12:00 pm - 01:00 am
Cost: INR 1,200 two people (approx.)
2. Nineteen78, Saket
Ninteen78 is a multi-cuisine establishment opened in Select City Skywalk. Try a delicious array of European, Asian, Vietnamese and Sri Lankan fare. Try their Hong Kong ginger fish, caramelized dry Vietnamese chicken, sliced lamb in hoisin sauce, Sri Lankan dhal, raspberry pie with vanilla ice cream, mango sponge and custard pudding.
Address: S -18, Second Floor, Saket, New Delhi
Time: 9am – 11pm
Cost: 1,800 for two people (approx.)
3. Ivoryy, Panchshila Park
Nestled in Panchshila Park, Malviya Nagar, Ivoryy is also known as the cocktail garden. With gazebos and sofas placed under the embrace of trees you will be surrounded by lush greenery. Book a table here for a sunset on the rooftop and indulge in their beautiful mix of Mediterranean, European and Asian delicacies. Try their Historical Fava Hummus, Prawn Baklava, Khao Mak Gai and more.
Address: T- 540, Panchshila park, Malviya Nagar Road, New Delhi, Delhi, 110017
Time: 12:00 pm – 1:00 am
Cost: INR 2,500 for two people (approx.)
4. Mary Lou's, Saket
This addition to New Delhi's newest restaurant, Mary Lou's, is the ultimate place for some comfort food. Their dishes are created carefully giving a dining experience spread over three floors. American, Asian and European-inspired menu will give you the ultimate comfort. Try their bento cakes, meat-based classics, plant-based burgers, protein bowls and a lot more.
Address: Commons, DLF Avenue, Saket
Time: 11:30 am – 12:00 pm
Cost: INR 1,000 for two people (approx.)
5. Imperfecto Boutique, Dwarka
Fine dine in the day and a happening bar at night. Imperfecto Boutique is a great hangout spot in Delhi whether its in the day or night. Live music shows, fire shows, acrobats and much more, this place not let you get bored for a second. Try their variety of cuisine from Mediterranean, Chinese, Italian to Indian.
Address: 5th Floor, Vegas Mall, Sector 14 Dwarka
Time: 12:00pm - 12:00am
Cost: INR 1,500 for two people (approx.) with alcohol
6. Sassy Oscar, Noida
Are you on a hunt for a new club in Noida? Check out Sassy Oscar a fun, colorful and luxe restaurant-cum-club exuding eclectic vibes. The place is great for a fun night out with your friends, and will ensure you keep going back for more! Try their exotic cocktails and mouthwatering food!
Address: Gardens Galleria Mall, Sector 38, Noida
Time: 12:00 pm – 2:00 am
Cost: INR 1,200 for two people (approx.)
7. Cosy Box, One Golden Mile
The newest trendiest addition in Delhi is the Cosy Box an official food partner at Cannes Film Festival's founded by Jean Bernard Fernandez-Vesini in 2008. Oozing elegance, this space features a jade-tiled patio, verdant greens, plush seating and more. Try their food from a well-rounded global food and drinks menu focusing on Mediterranean, European, Oriental, and modern Indian cuisines.
Address: One Golden Mile, Block A, Netaji Nagar, Delhi
Time: 12:00 pm – 1:00 am
Cost: INR 2,500 for two people (approx.)
8. Houz Café & Bar, Gurugram
If your idea of a perfect afternoon is an intimate bar setting that allows for loads of fun and laughter with your gang, this one's for you! Houz Cafe & Bar is a new spot in Gurugram with exotic cocktails, chilled beer and live IPL matches. What's more? Their love music sessions on Friday and Sunday!
Address: Houz Café Bar – 128, Tower 4, WorldMark, Sector 65, Gurugram
Time: 12:00 pm – 1:00 am
Cost: INR 2,700 for two people (approx.) with alcohol
9. YOUnion, Qutub Hotel
Step in to a bar where you will be bamboozled with options of over 300 shots! YOUnion is an all day-bar that is eclectic offering Amazonian feel complete with the ceiling covered with 30,000 artificial hanging flowers. Try their sharing platters of kheema ghotala tawa pav, grilled chicken and hummus.
Address: A block (9-14), Ground floor, Qutub Hotel, Shaheed Jeet Singh Marg, New Delhi
Time: 12:00 pm – 1:00 am
Cost: INR 2,100 for two people (approx.) with alcohol
10. Rosie & Tillie, Saket
Rosie and Tillie is an all day brunch party space morphing from 'Rosie's brunch diner' in the day to 'Tillie's cocktail bar' at night. If you love breakfast, coffees, desserts and cocktails, this diner is the perfect place for you! Try a brunch at Rosie's with some coffee and pancakes. And for your evenings hit up Tillie's to try the crispy eggplant, the Thai spiced chicken schnitzel, coconut kewpie, sticky pineapple teriyaki and of course the drinks!
Address: Shop no 151-153, Ground Floor DLF Avenue Mall, Saket, New Delhi
Time: 11:00 am – 11:00 pm
Cost: INR 1,000 for two people (approx.) Without alcohol
So which one is your favourite? Are you planning to book a table at one of these new restaurants in Delhi this weekend? Let us know in the comments if you have tried any or plan to do so. We are always keen to know more about what you think!
Check out my other articles specially curated for Delhi folks:
Delhi People Tired of Staying at Home? These Unique AirBnB's Are Worth Planning a Weekend Getaway!
10 Utterly Romantic Hill Resorts Close to Delhi to Get Cozy with Your Partner
Follow me on Instagram @curlytravelmess for more food and travel updates.
Ready to travel for free? Earn credits and redeem them on Tripoto's weekend getaways, hotel stays and vacation packages after the pandemic is over!
Explore the best of travel inspiration on Tripoto Instagram!