"Paris
Teach me of your love
Teach me of your cobbled streets
And rivers
Teach me of your painters who sit by your bridges
Teach me of the gardens and the cafes and the treats
Teach me of the sun as it sets in the trees
Teach me
for I will listen
Teach me, and I will paint it
With all the words it gives me." - Atticus
Bonjour!
Paris, a city rich in history, culture, and art, is an enchanting place.
Macaroons, Wine, Cafes, and Fashion are the first things that flash on my mind as I write about this 'City of Love and Light.'
I also remember glimpses of this magical city portrayed in movies such as 'Midnight in Paris' and 'Before Sunset.'
The Landmark attractions of this place are finally open to the public after its most extended closure since World War II. Good news, things are slowly getting back to the new normal with safety protocols in place. All the visitors aged 11 & above are required to wear masks and maintain social distance. And so, Life moves on amidst the fight against the Covid Pandemic.
Paris is undoubtedly one of those few places that can captivate you.
A 3-day itinerary would be perfect for you to explore its major attractions.
Day 1:
Walking tour around the city
Walking tours, generally hosted in most European countries, is a great way to kick-start your adventure in a land alien to you. The guide will walk you through the points of attractions explaining its significance and history. You can then decide for yourself the places you want to explore in this city. Also, take suggestions from these local guides to the best cafes to visit and so on.
Sainte Chapelle
This Gothic-style chapel is located within the former premises of the Kings of France and has beautiful stained glass windows. It was commissioned by King Louis IX of France to host his collection of Passion relics.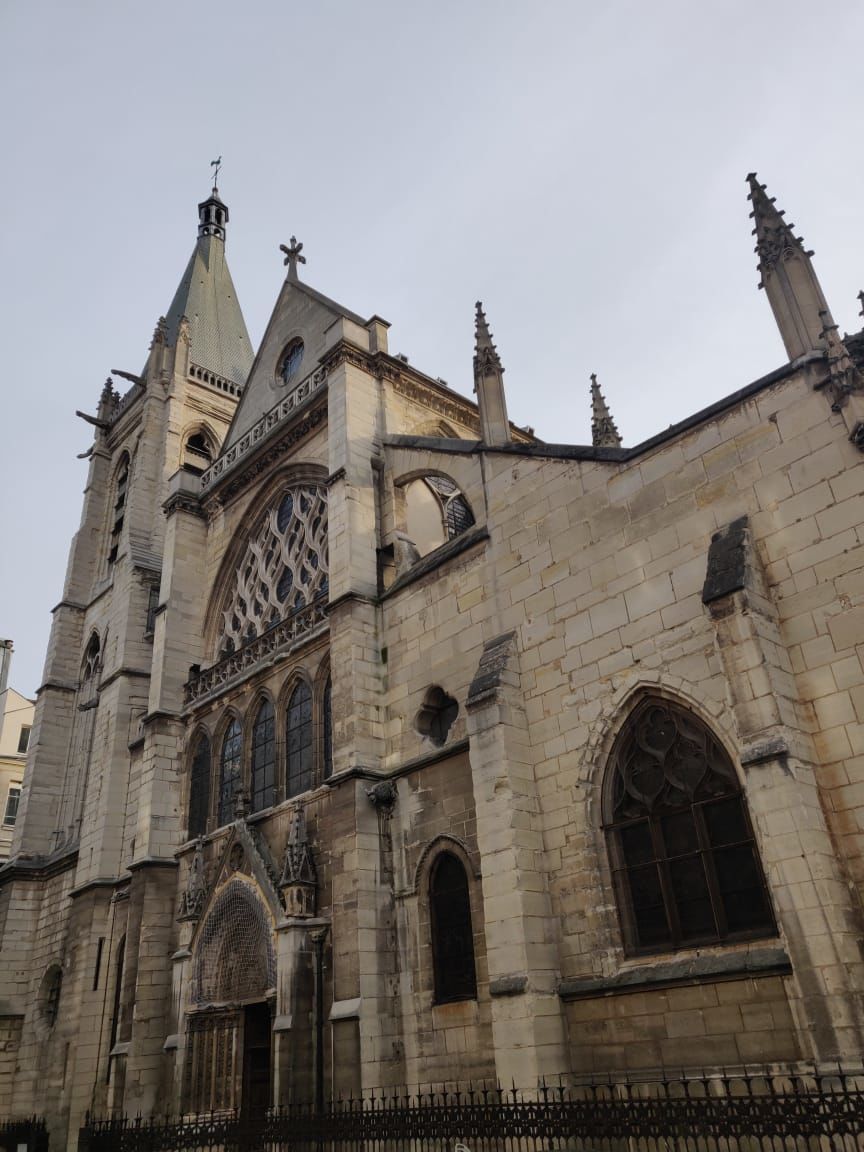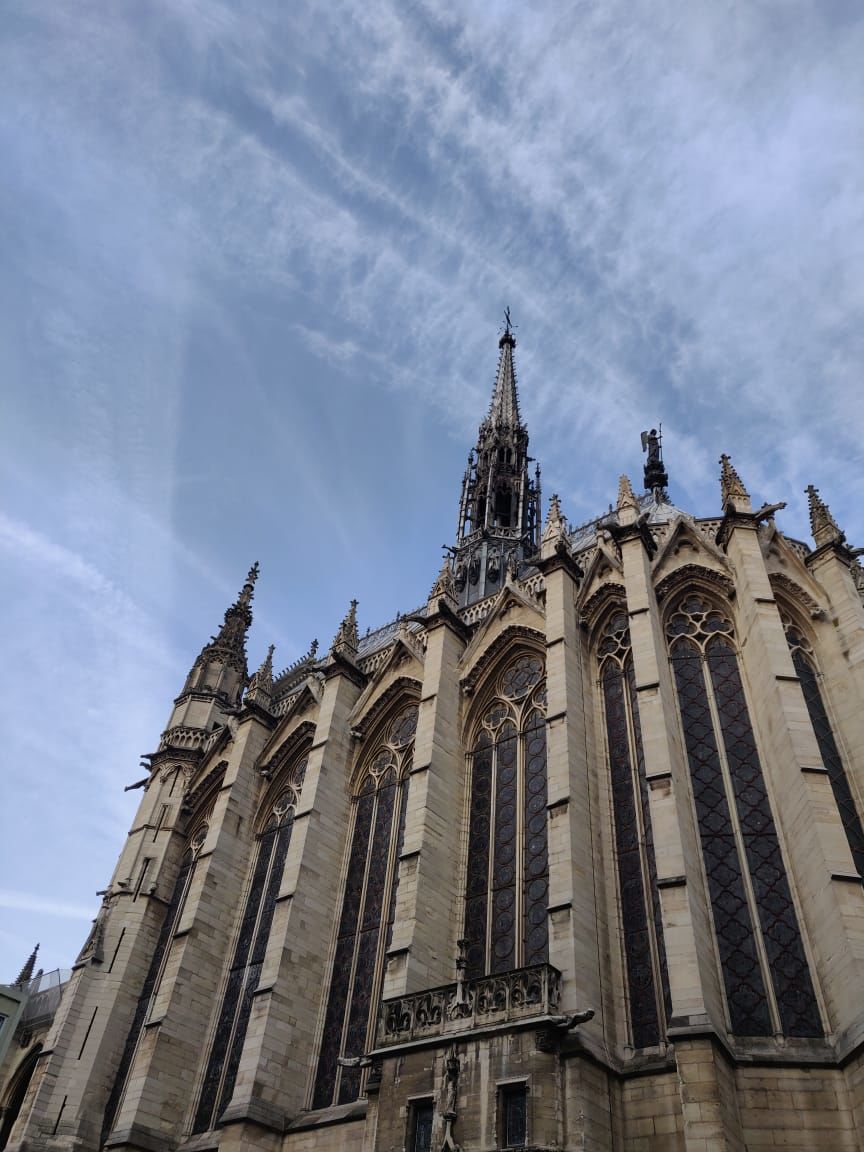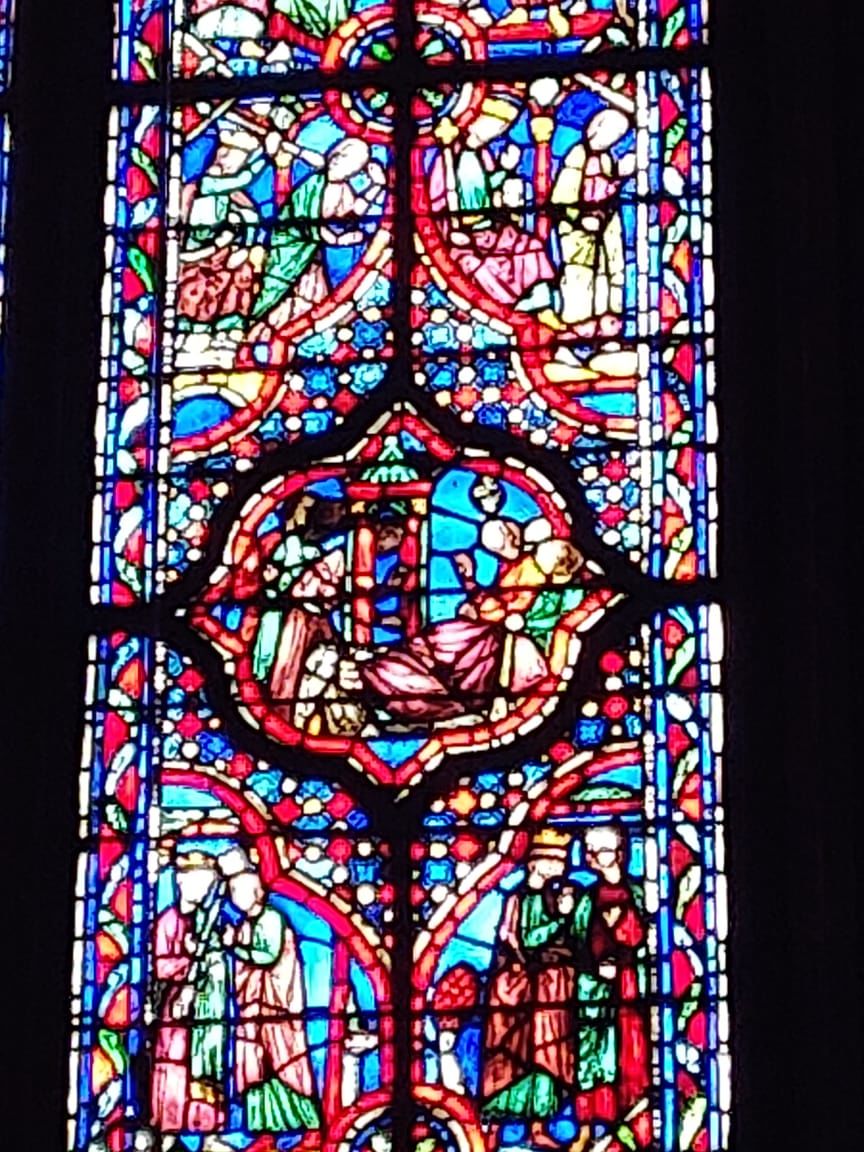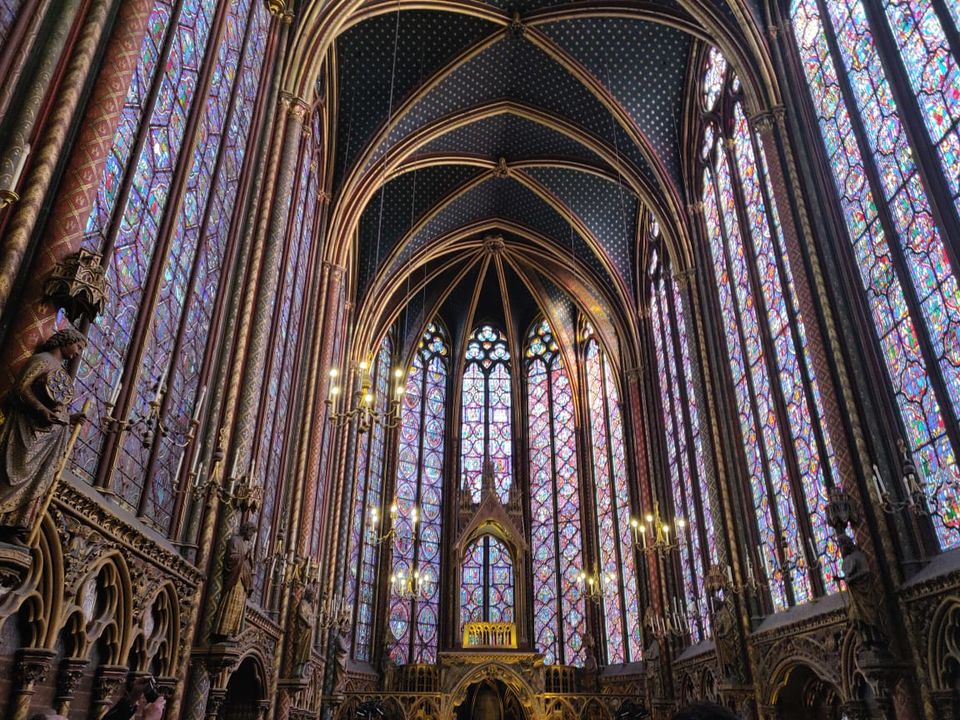 Notre De Dame
This world-famous Cathedral is a notable example of French gothic architecture. The major attractions here are the rose windows, the giant pipe organ, and the huge church bells. The Crown Of Thorns, which is the most important relic in Christianity, is preserved here.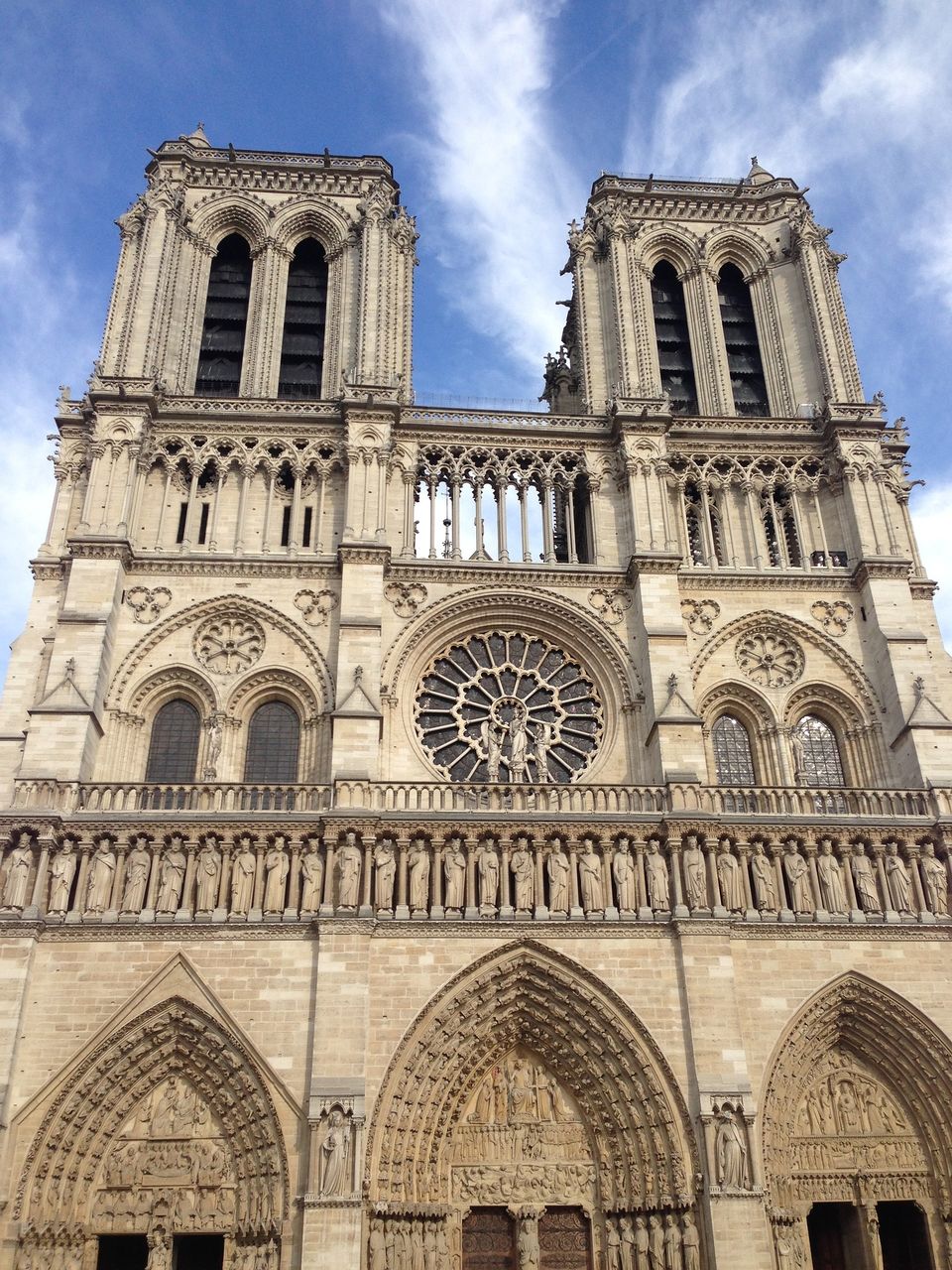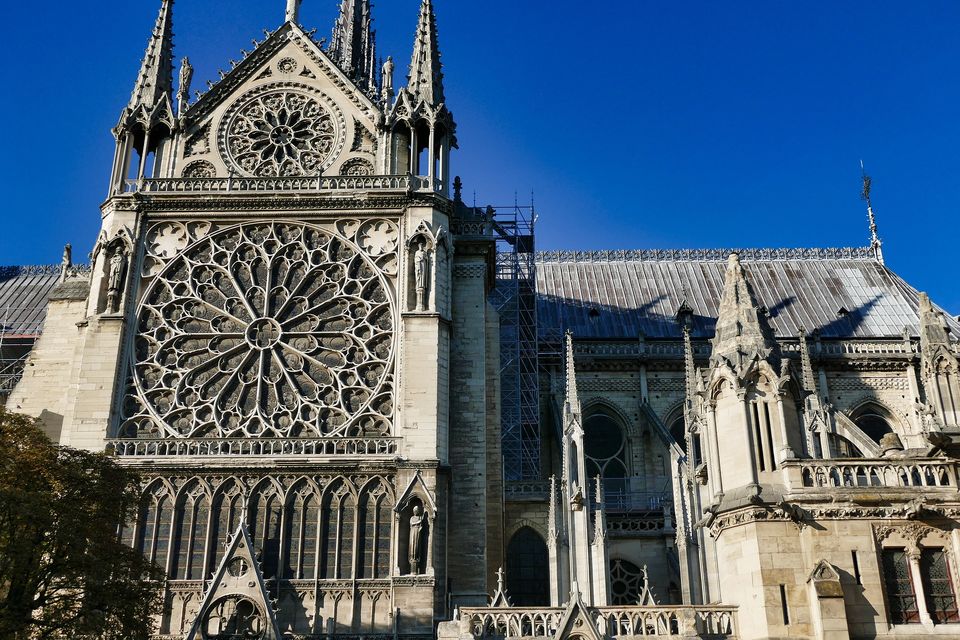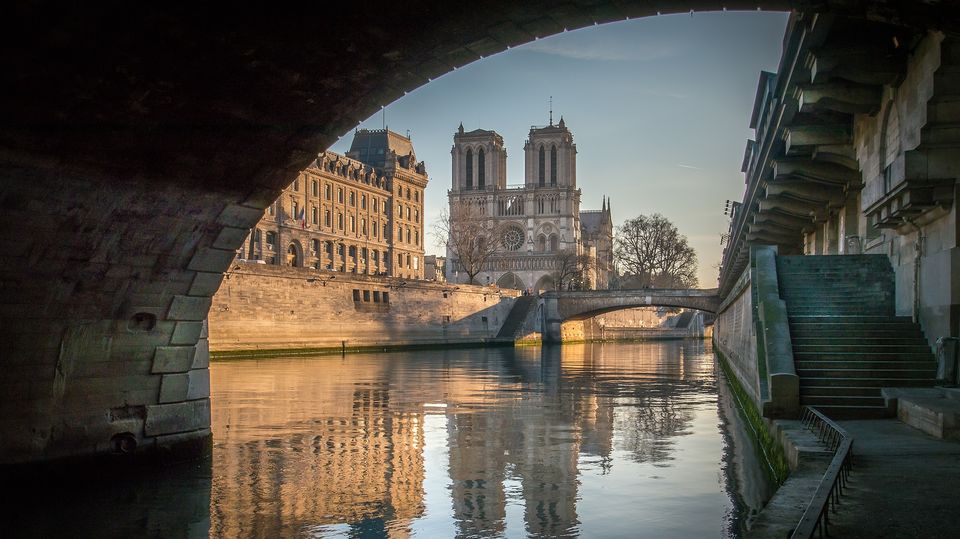 Sadly, this UNESCO World Heritage site was majorly damaged by a fire breakout at its roof during its renovation work in April 2019 & is closed since then. The French government has undertaken to restore it to its previous form by 2024.
Arc de Triomphe
This Arc is located at the center of a roundabout wherein there is heavy traffic. Hence, the visitors are recommended to access it via an underpass located at the Champs Elysees.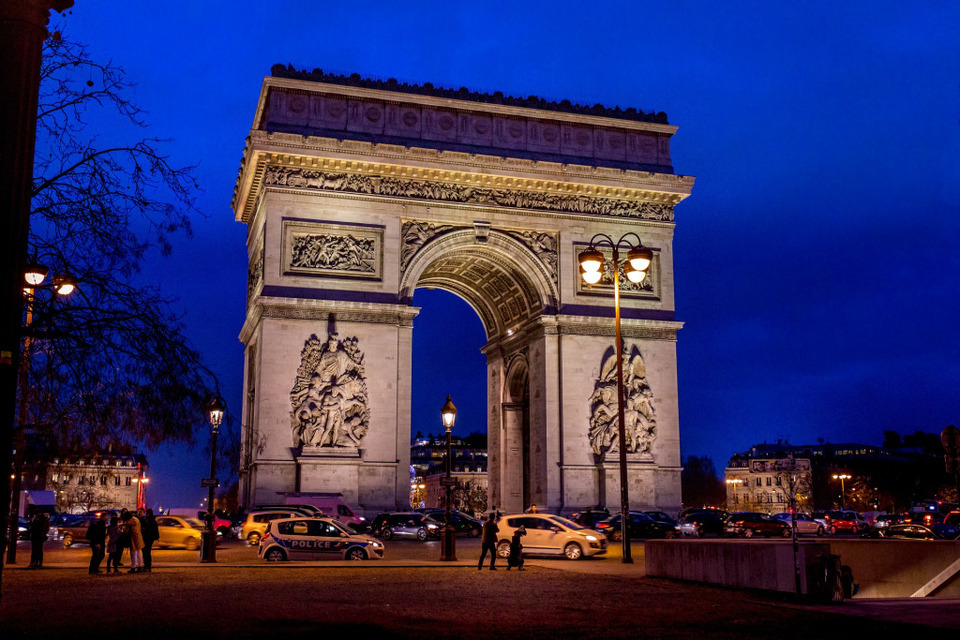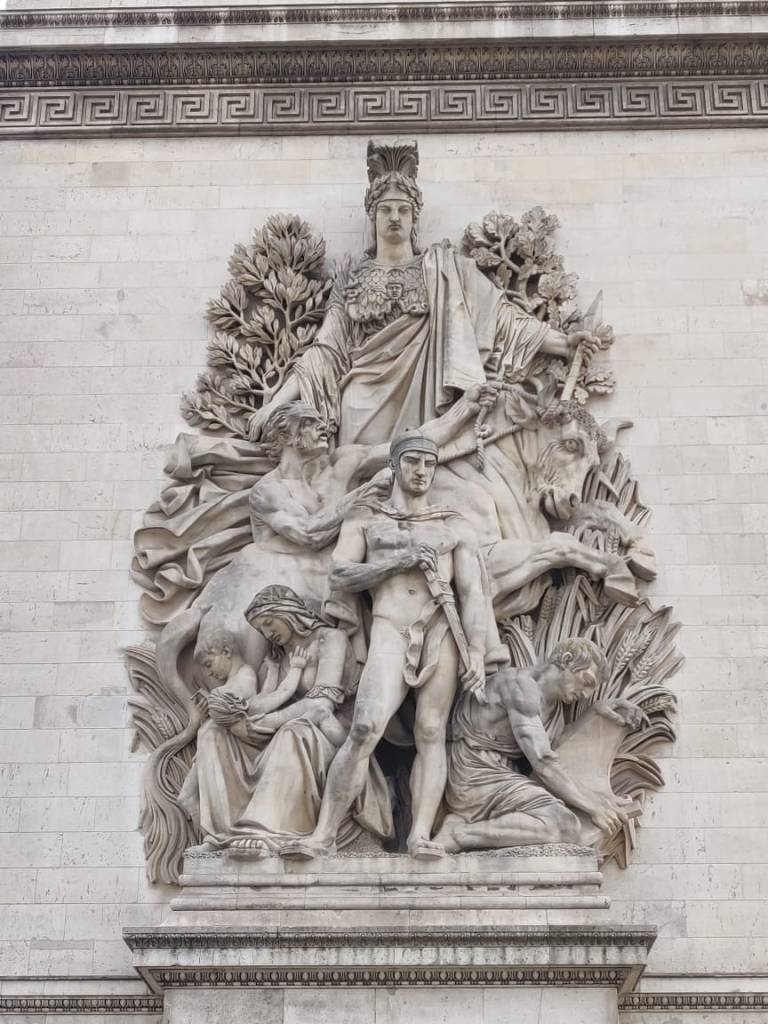 Built-in Neoclassical style this monument stands in honor of all the soldiers who fought & gave up their lives during the French Revolutionary and Napoleonic Wars. This place has a tomb of the Unknown Soldier from World War 1. You can also get to the top of this building and enjoy a Panoramic view of Paris.
Day 2:
Montmarte
It is the highest hill in Paris located in its 18th arrondissement. At the hilltop sits the Basilica of the Sacre -Coeur. This White Church is dedicated to the Sacred Heart of Jesus & has the biggest bell in France. There is a grand pipe organ built by Aristide Cavaille - Coll in here, however, its requires a major repair, and its restoration is underway.
Eiffel Tour
This tallest structure in Paris was built as a part of the 'Exposition Universelle' held in the city in 1889. It was the entrance to this world's fair held to celebrate the French Revolution's 100th anniversary and is also the most popular part of the exposition that is still enduring.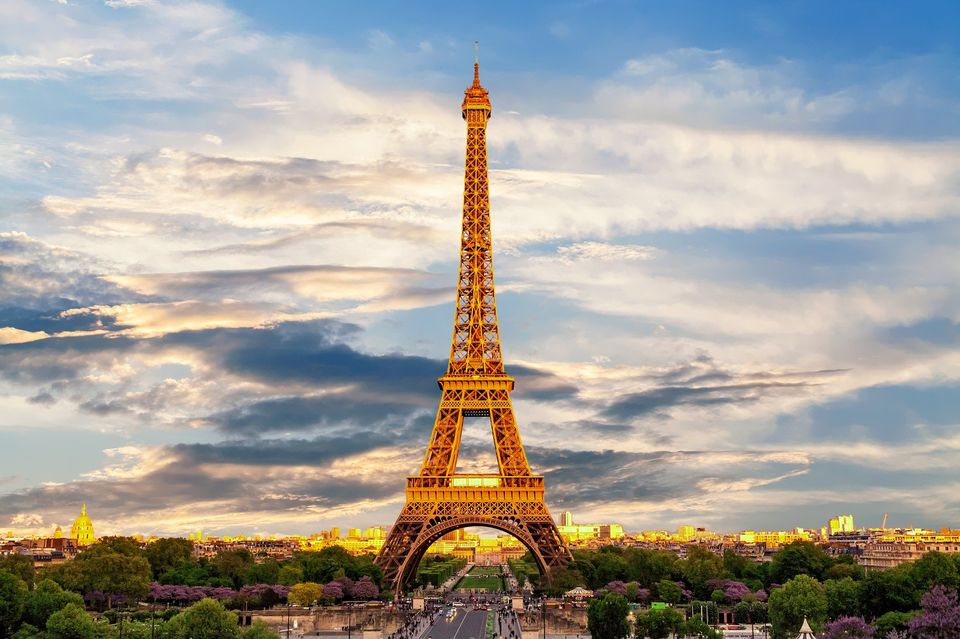 This romantic place to propose can be accessed only via stairs as of now, keeping the safety protocols in place. Be ready to climb over 600 steps to get to the top. It would be worth it!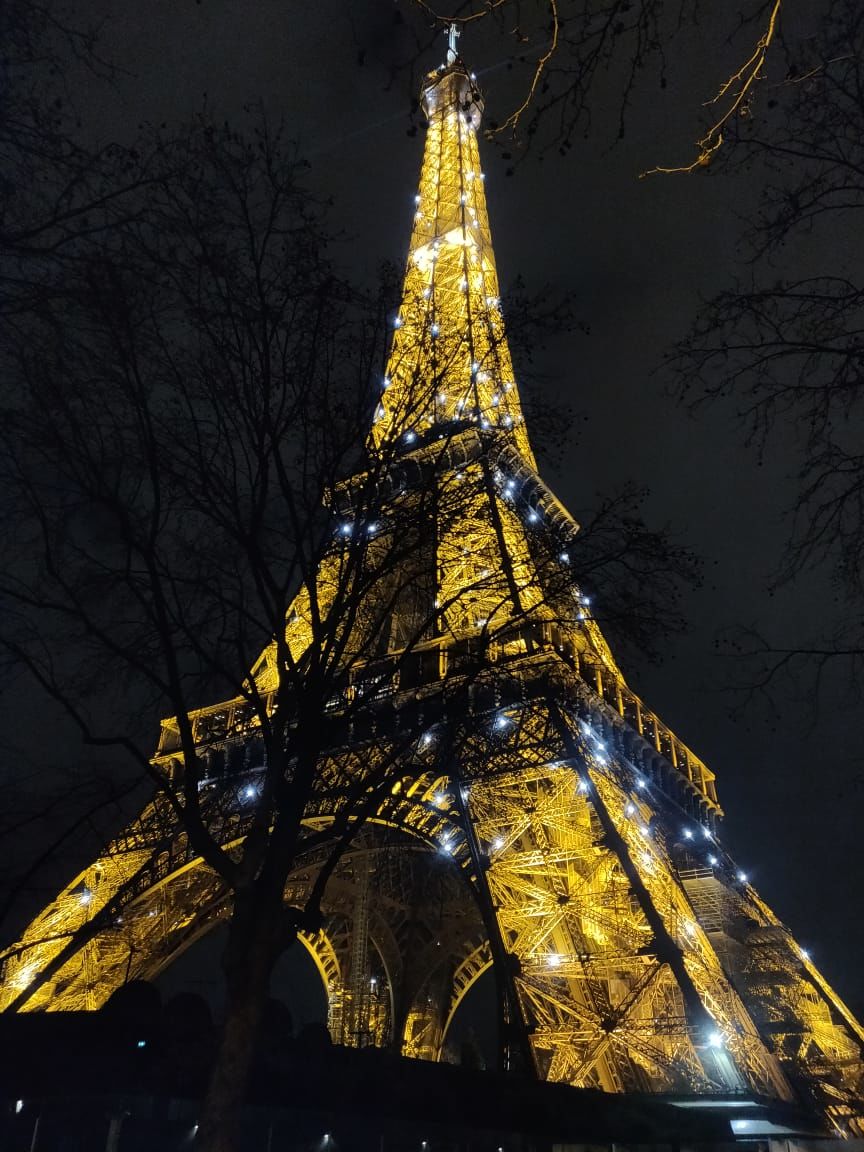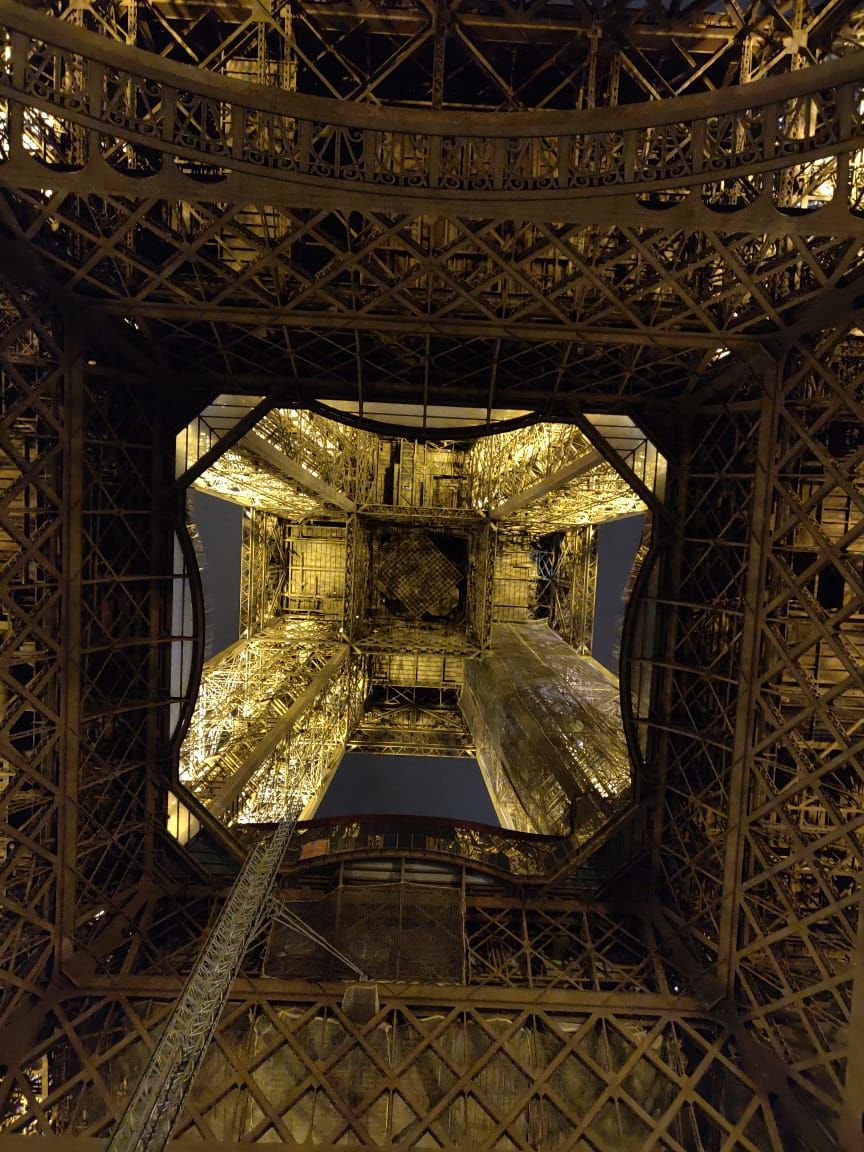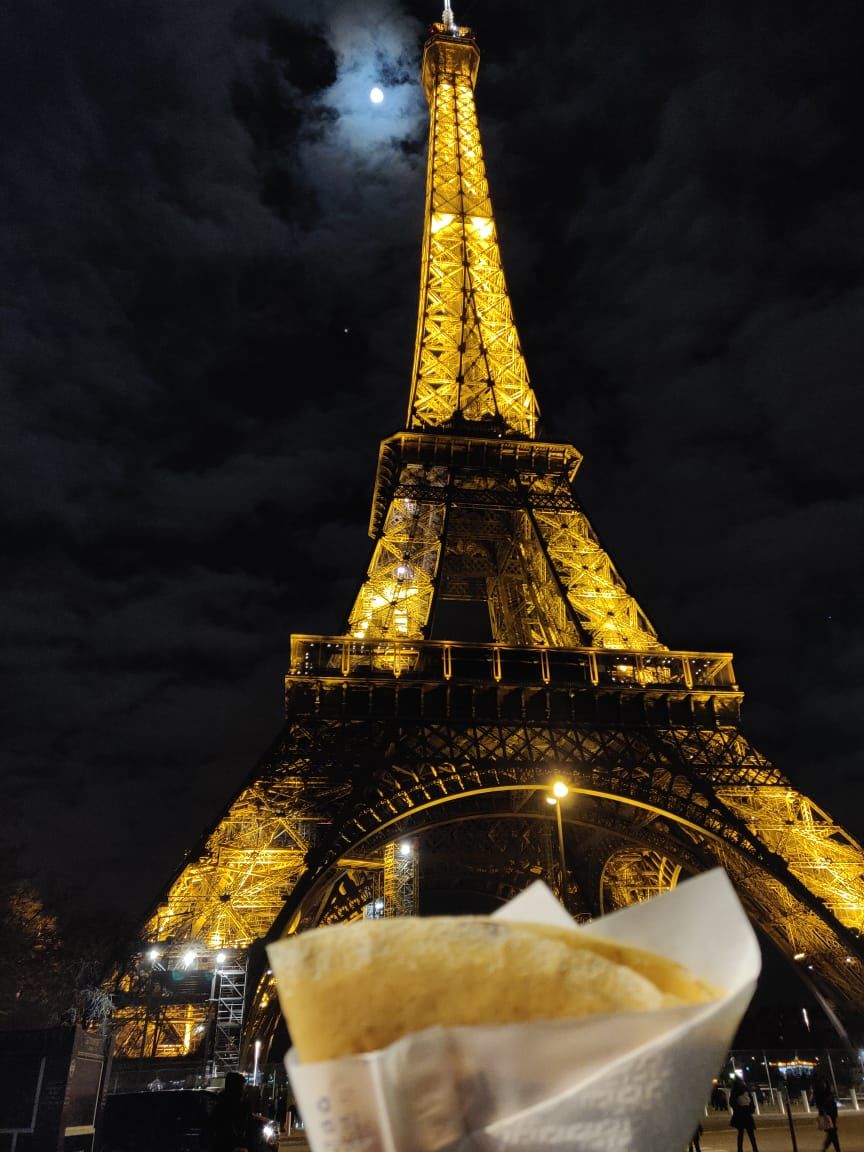 The tower looks gorgeous at night when it is adorned with sparkling lights.
Day 3:
Louvre Museum
This place is a paradise for all the art lovers. The largest and most visited museum in the world houses antiquities, sculptures, decorative arts, and paintings. It exhibits about 38000 objects from prehistory to the 21st century. The renowned painting of Mona Lisa by Leonardo Da Vinci is on display here.
Stay & Food:
You can book hotels/rooms of your choice online that fit your budget from trusted sites like booking.com and Airbnb.
Indulge yourself in the fancy and tasty delicacies of the French Cuisine like the Macarons, Crepes, Croissant, Chocolates, Wine, and many more.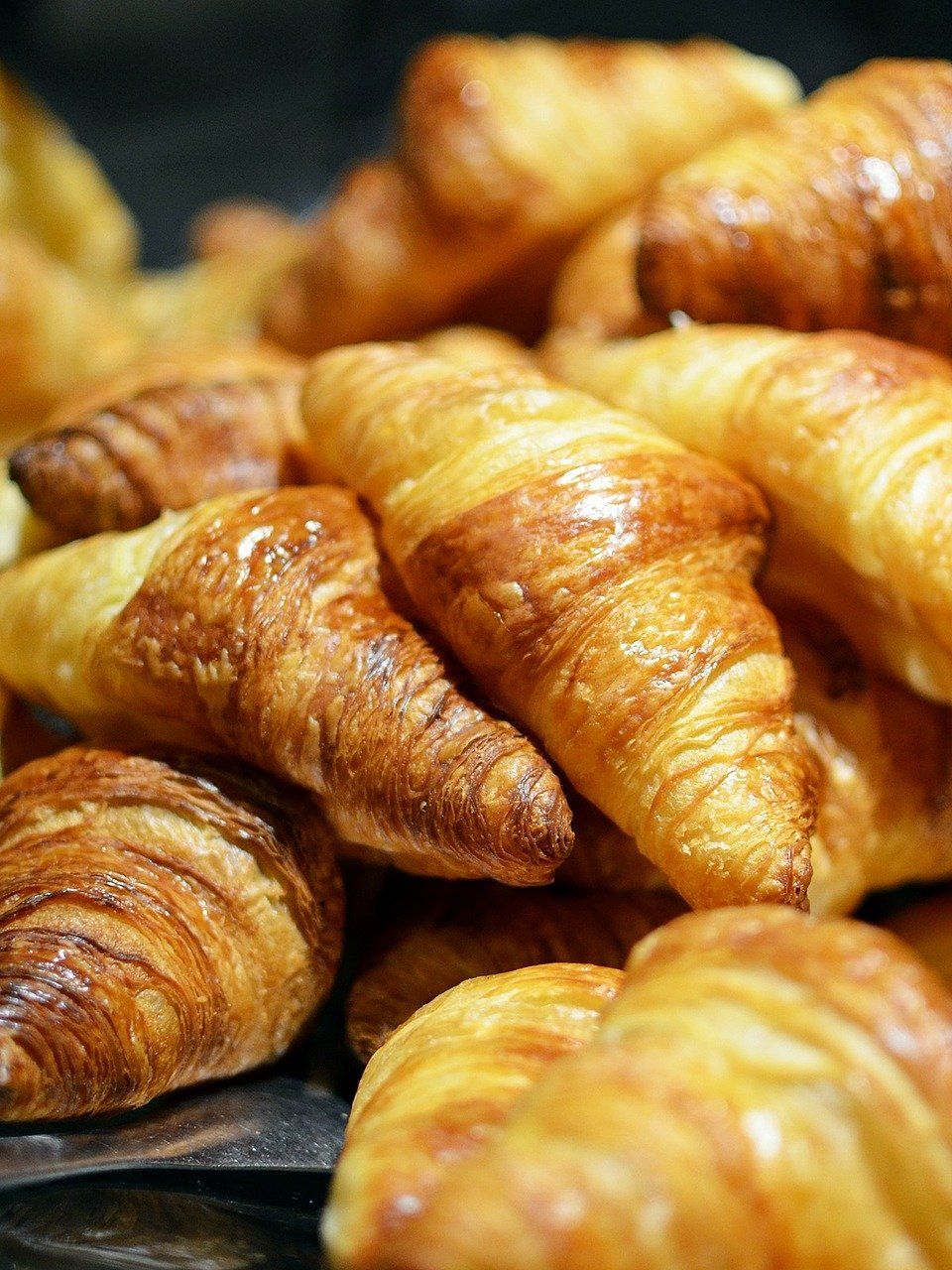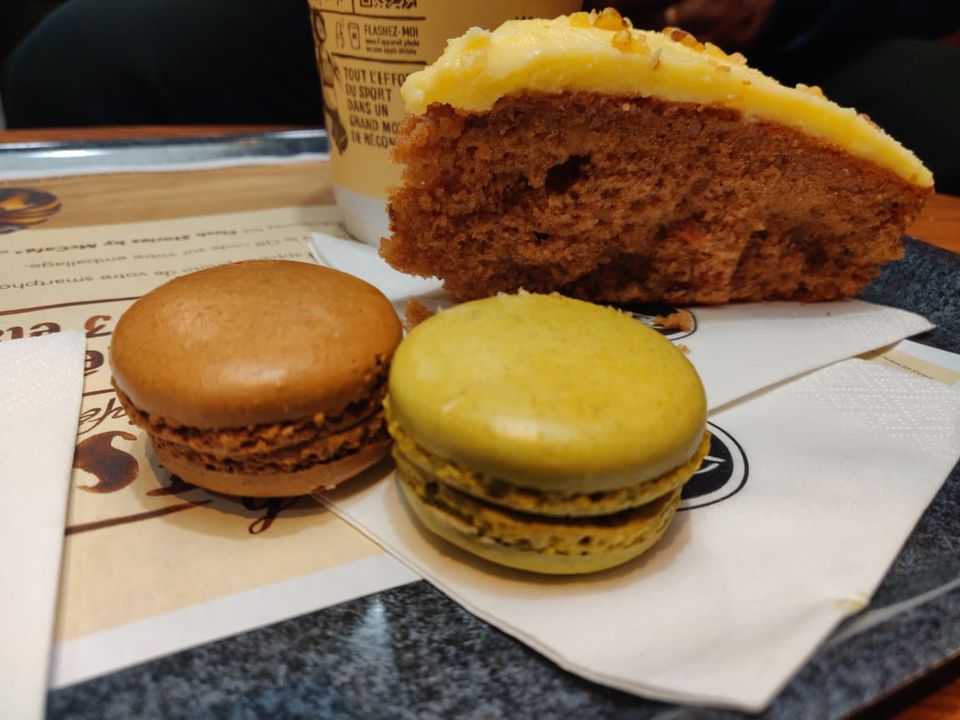 The best time to visit Paris is in Summer, which is the months from June to August, as the weather is pleasant and warm.
The cheapest time to visit this city would be in Winter, which is from December to February.
It would also be handy if you learn a few basic French words and phrases before heading to this destination.
Paris is one of the expensive cities to travel to in Europe, nevertheless not as expensive as the Scandinavian countries.
'Paris is always a good idea.' - Audrey Hepburn.
A Bientot!
P.S. I was fascinated by the travel pictures of Paris sent by my dearest friend Raksha Naik, and I decide to write about this beautiful city by her virtual description of it. She shared most of the pictures uploaded here. Merci Raks!
Categories Tags
Europe, arc de triomphe, eiffel tour, Louvre Museum, montmarte, notre de dame, paris, sacre coeur, sainte chapelle Honeymoon Destination, Uncategorized