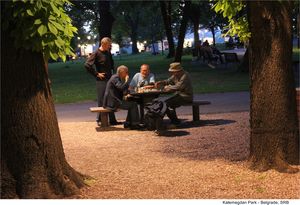 Places to stay near
Kalemegdan Park
Cozy flat in center, Spec Discount!
Enjoyable room at the city center
Reviews of
Kalemegdan Park
•
1
The Kalemegdan Park combines the park and fortress. The fortress overlooks the merging point of the Danube and Sava rivers. In the daytime there are many activities in the park – including clay court tennis! In the evening, everyone heads to the park to walk, play chess, or just sit and enjoy the views.
Attractions near
Kalemegdan Park