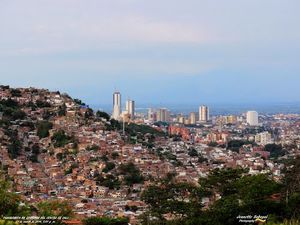 Places to stay near
LA SIRENA
HABITACION CON BAÑO PRIVADO.
Colombian Home Hostel Cali
New Apartment near Universidad Cali
Double en suite with secure parking
Reviews of
LA SIRENA
•
1
We spent two nights at La Sirena and enjoyed just chilling out on the beach, drinking beers and talking to other travelers. A long walk down the beach took us to where a wide river meets the ocean – a unique site to see and good place to swim. La Sirena is one of the nicer places to stay along the beach in Palomino. It's still overpriced. A private cabana is very simple: open air ceiling, a bed with a mosquito net, a fan, an outdoor bathroom, and a couple hammocks on the front porch. Clean and nice though. All the beach accommodations also offer covered hammocks to sleep in with mosquito nets for pretty cheap. If you pay for a cabin, the price includes breakfast and dinner and it's worth it to take the 15-minute walk into the village for a cheap lunch, rather than pay for it at one of the other places down the beach. A short walk down the beach from La Sirena and you'll find hostels that offer bunk rooms and have lively beachside bars. The guide books are right; the sea is mostly too rough to swim in.
Attractions near
LA SIRENA