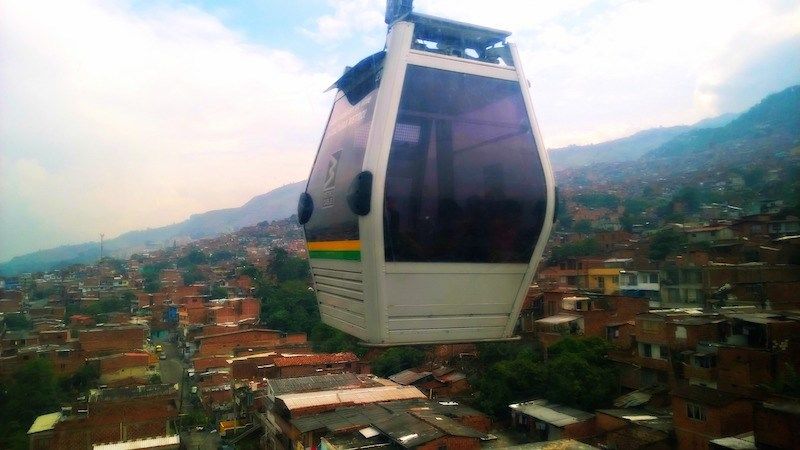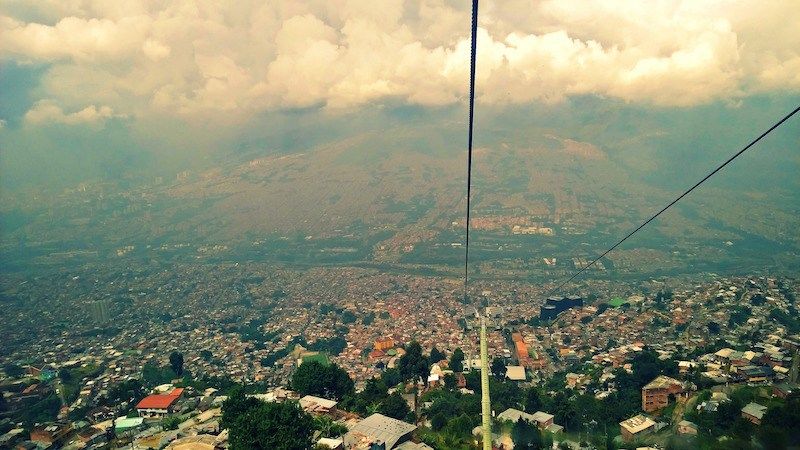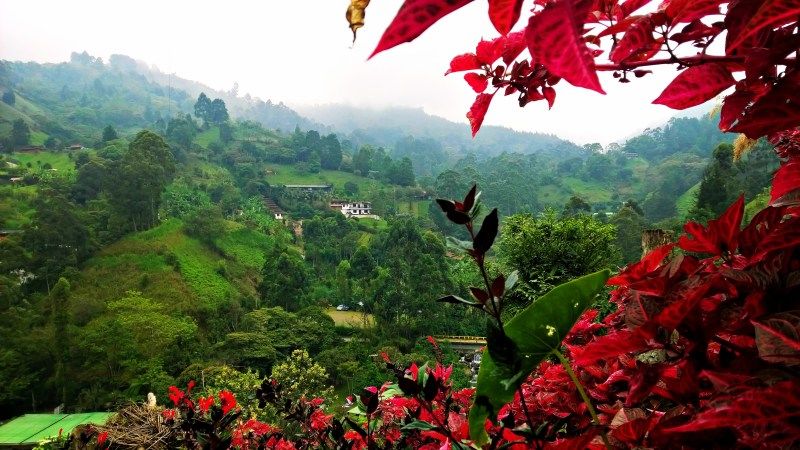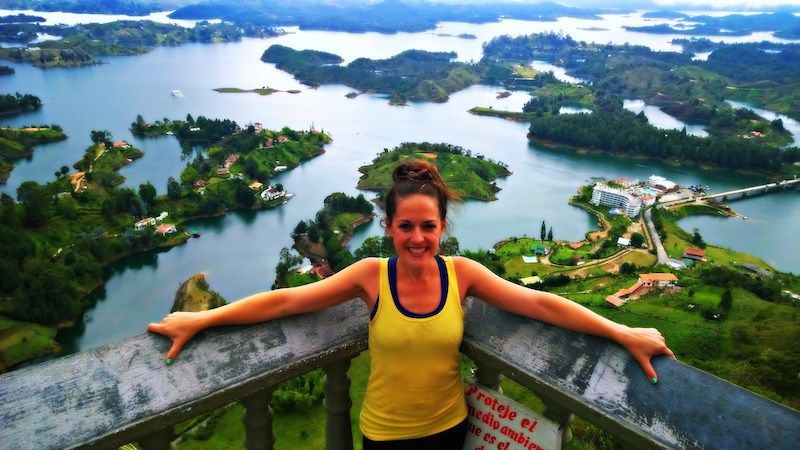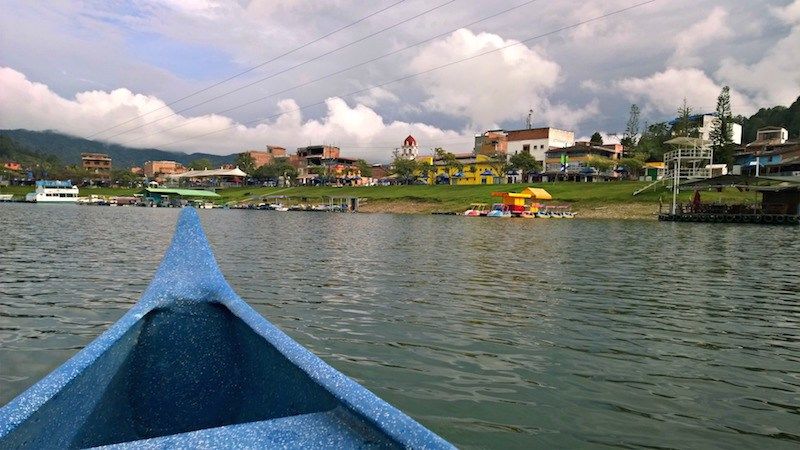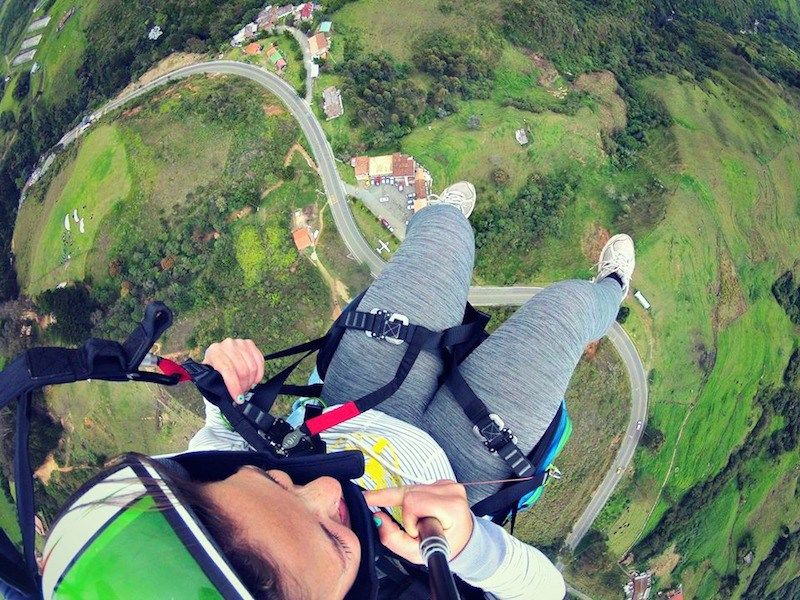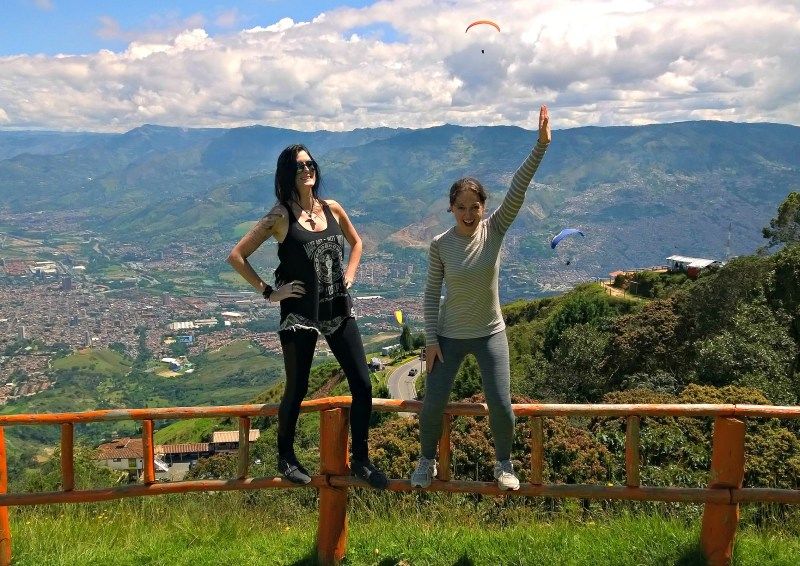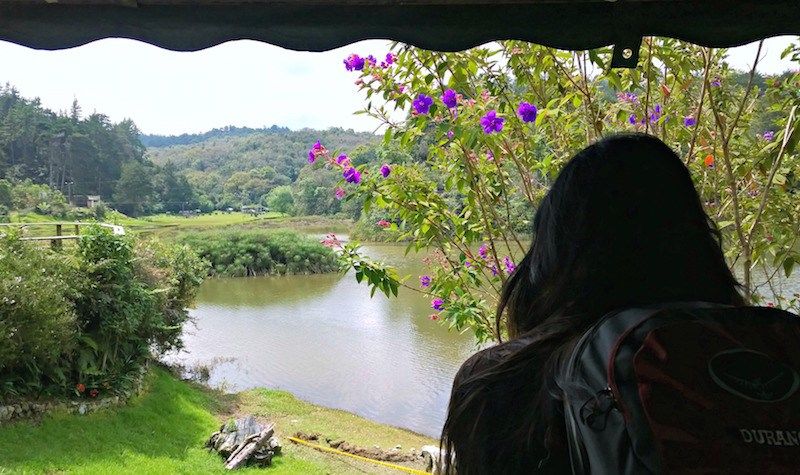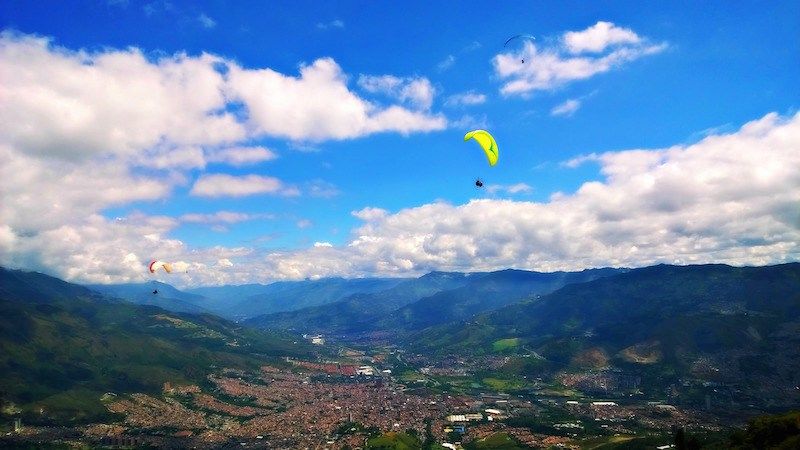 Once touted as the world's most dangerous city, Colombia's Medellin today is one travelers from all over the world can appreciate. That being said, what attracted me most to the city was its nearby experiences. From hiking to paragliding to immersing myself in Colombia's famous coffee culture, there are many experiences to be had.
To help you plan your trip, here is a guide to my four favorite day trips from Medellin.
Stay
For accommodation in Medellin, I used FlipKey. The site allows you to book a stay in a local home or apartment for a more comfortable trip, with all the amenities from home. After 12-person hostels in Cartagena and Santa Marta, it was certainly a welcome respite (especially when I saw the washer and dryer!).
As I was on a budget, I went with this 3-bedroom/3-bathroom apartment in the trendy El Poblado neighborhood. Keep in mind, El Poblado is a very large neighborhood, and as the apartment is in the more residential area you'll need to take a taxi to the main part where the hostels and top restaurants and bars are (Cost: about 4,000 COP/~$2 USD) or walk for about 15 minutes. Around the apartment itself some top attractions are a shopping mall with local stores and restaurants, and an adjacent spa offering inexpensive packages, as well as massages infusing wine and chocolate.
1. Parque Arvi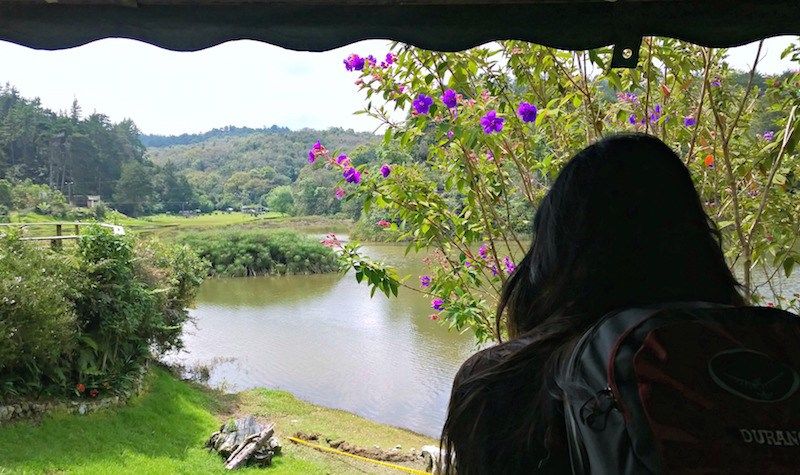 This is a great day trip for those who don't have a ton of time or are lat risers. While technically in Medellin, specifically the rural zone of Santa Elena, you'll be getting out of the city and high into the surrounding mountains. Hop on the metro — a true source of pride for the city — and take it to Acevedo Station (1900 COP/about $1 USD). From there, you'll switch to a cable car, which is free until Santo Domingo, where you'll pay (4200 COP/About $1 USD).
As the cable car ascends up the mountain, you'll slowly leave the bustle of the city, gliding over small rural communities until you finally reach the top and enter Parque Arvi (Arvi Park), encompassing 1,761 hectares (4,351 acres). Here, you'll be 1,800 to 2,735 meters (5,905 to 8,973 feet) above Medellin, Colombia's second largest metropolis. Once in the park, browse the small farmer's market and typical food stalls. From there, you can choose to go the free route: walking 30 minutes over to the scenic picnic area or taking a complimentary park tour. You can also choose to go to the other parks within Arvi Park to do different activities: horseback riding, cycling, zip lining, paddle boating, hiking, visiting nature museums and other adventures. It's a great way to spend a day exploring the more natural side of Medellin.
My day: I opted for Piedras Blancas, which was less than 10 minutes by bus from El Tambo Restaurant (a 10 minute walk from the park entrance). From there, I paid about 4200 COP (about $2 USD) for admission and about $4600 COP (about $2 USD) to do a seated zip line over a lake before wandering around the lake with my camera and paddle boating. In total, I spent $4 USD — plus 1,000 COP (about $0.50) for a delicious papas rellenos — for an active day outside the city.
2. Guatape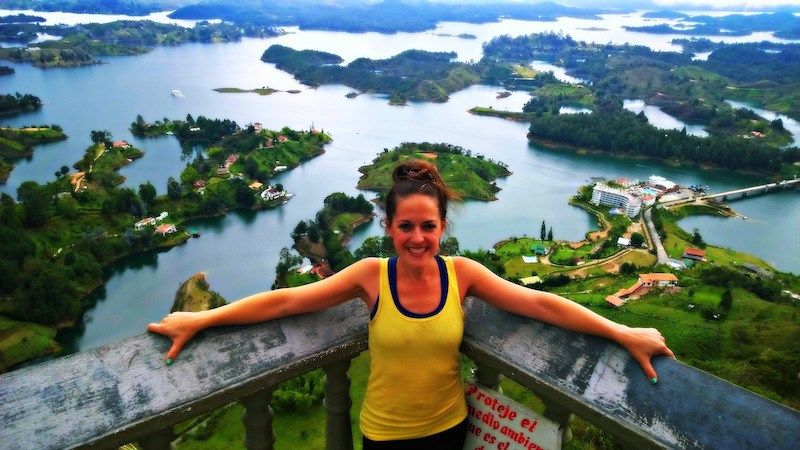 Guatape is a pueblo about 90 minutes from Medellin, known for it's 740-step monolith that you can climb to look out over bright crystalline lakes, lush green islands and beautiful country landscape.
Activities abound for the outdoor adventure enthusiast, like cycling around the lake, kayaking, peddle boating, hiking, swimming and more. Most water sports cost 15,000 COP (about $7 USD) per hour or 10,000 COP (about $5 USD) for 30-40 minutes. Alternatively, you can rent a bike and cycle around the pueblo or to La Piedra Del Peñol, also known as El Peñón (about 30 minutes).
To get there take a taxi to "Norte" station. You can also opt for the metro, to stop Caribe. You'll have two options for getting to Guatape: take the bus (1200; about $6 USD) or a personal taxi (we paid 60,000 COP (about $30) for four people, or 1500 COP (about $7 USD) per person).
My day: Sadly it was raining, as reflected in the above photos, but was still beautiful and worth the trip, especially as it's budget-friendly. On the way there, we opted for the taxi, which, with four people, was a tad squishy, especially when the driver zipped rapidly through the winding mountains and we were all tossed from left to right. Once I arrived, I paid the 10,000 COP (about $5 entrance fee) and made my way up the winding steps, which took about 20-30 minutes with photo stops. At the top, I grabbed a beer and enjoyed the expansive view, chatting with some new Dutch friends I met on the way up.
Part II of the journey included exploring Guatape, a colorful pueblo with neon colored buildings and beautiful stone reliefs. In fact, a highlight of a visit — aside for Guatape Lake and its water activities — is seeing locals carving and painting the whimsical stone designs, which range from milk jugs to horses to local scenes. After spending an hour kayaking and enjoying the serenity of the still water and surrounding mountains, I went to a local eatery for some Bandeja Paisa. This national dish of Colombia is a must when traveling to Medellin and its surrounds, originating in the Paisa district and including beans, fried egg, chorizo, chicharrón, morcilla arepa,, avocado and sometimes other bites. There's also a chill bar literally on the water where you can grab a beer.
I also immersed myself in Guatape's "dulces" (sweets) culture, trying an unusual treat — at least to me — of thick fresh cheese topped with a sticky and sugary fruit candy. There are many sweet stalls in the pueblo, so check that out.
3. San Feliz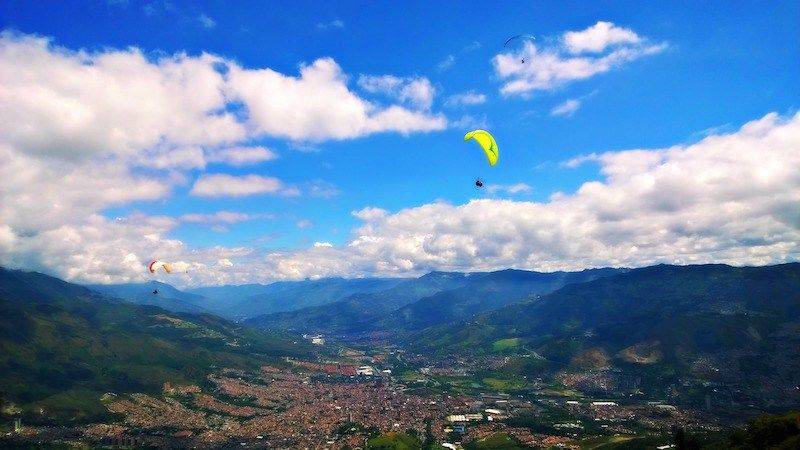 For those craving true adventure, paragliding in San Feliz will have your stomach doing somersaults as you glide 8,000 feet (2,438 meters) — sometimes even higher info the clouds — strapped to a parachute. The view over the valley is superb, and you'll see Medellin looking like a Monopoly board enveloped by mountains.
To enjoy paragliding with Aeroclub, the company I used, you can just show up to the Casa Kiwi Hostel in El Poblado at 8 am any day, although I'd double check with the accommodation the day before to make sure. The cost is 80 COP (about $40) for the experience plus transport to get there. I took a taxi for a flat rate of $70 COP (about $35) round trip, and shared it with the other gliders. The taxi ride is about 30 minutes, while the flight lasts 20-30 minutes.
My Day: After a heavy night of partying in El Poblado the night before, I somehow rolled myself out of bed at the 7am alarm and got ready for the flight. Once I paid (cash only), they called the taxi for the group (extra time for a hammock nap!) and we were on our way. The drive up the mountain was beautiful, as we coasted through a small farm trail.
Once the paperwork was filled out and I was weighed, we walked up a steep set of stairs for about 10 minutes before emerging onto a hill overlooking the valley, colorful parachutes, big black birds and bold clouds dotting the sky.
My guide strapped me in and, without warning, started running — me attached — off of a cliff. It was probably a good thing I didn't quite know what was going on, as I didn't have time to second-guess my (insane) decision to throw myself into a valley from deadly heights (if there weren't a parachute of course). Once in the air, my guide pumped some house music to set the energetic mood, and the wind tossed me around, providing different angles of the scenery. Let's just say I wasn't tired on the way home.
Tip: Opt for the GoPro to capture beautiful images and videos of your flight. It's 15000 COP (about $7 USD) for the GoPro and 15000 COP (about $7 USD) for the memory card. Also, dress warm as it can get chilly in the sky.
4. Envigado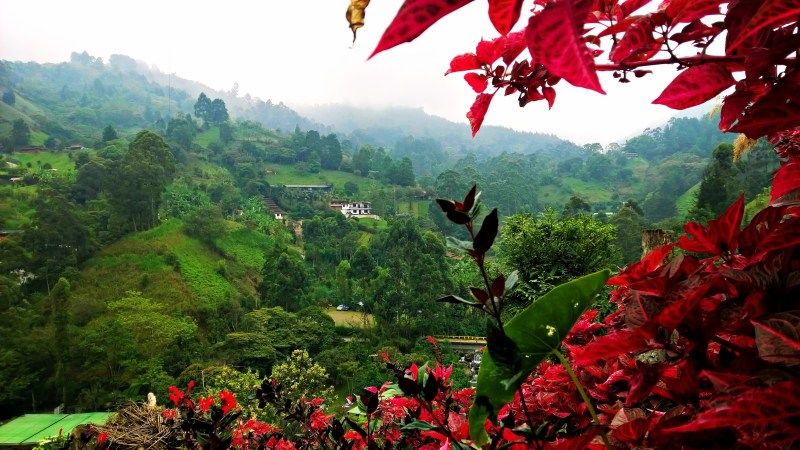 There are two great reasons to do a day trip to Envigado, located less than 10 minutes outside of the city. One is the beautiful El Salado, an ecological park filled with hiking trails as well as activities like ziplining, wall climbing and swimming. Coffee is another reason to visit, with one recommended "finca" being Cafe Cereza, a small coffee farm with a passionate owner — who's also a world champion race walker — named Fabian.
Visitors will first sip on medium roast coffee, the best kind due to its caffeine retention and smoothness, before learning about the coffee-making process from seed to cup. Fabian hand-picks all of his coffee cherries, also called cerezas, with only 2% of his 5-hectare (12-acre) harvest going to padilla coffee, the worst kind used for domestic production.
Fun fact: Coffee is a lot like wine, even having a terror, with the main factors affecting its quality being soil, amount of sunlight, rainfall and altitude. Make sure to bring your camera on the tour, as there are many beautiful jungle and valley views to be had. Moreover, hiring an English-speaking guide is recommended. I used Land venture Travel for this, who were great although a bit pricey.
Both the park and coffee farm are easily reachable by inexpensive taxi ride. For the park, one can also head to the metro station Envigado and take a bus for about $1 USD to the park entrance. Admission into the park is 3,000 COP (about $1.50), although you'll pay extra for many of the activities.
*All photos courtesy of me, Jessica Festa.
This blog was first published on Jessie On A Journey.