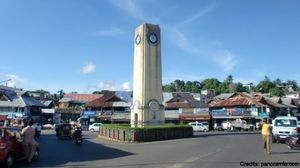 Places to stay near
Aberdeen Bazar
Reviews of
Aberdeen Bazar
•
3
Shopping at Aberdeen BazaarThere is no nightlife in Andaman and very few pubs. Therefore go for shopping in Aberdeen Market. You can get yourself souvenirs for memory. If you love pearls then get yourself a pearl necklace. When you are tired of shopping pamper your tastebuds with some delicious food at Lighthouse Restaurant.
Here is the answer to your question what to buy in Andaman. If you're looking to take back souvenirs from Andaman & Nicobar Islands, Aberdeen Bazaar will offer you a variety of them made by native artists at dirt-cheap prices. It takes just Rs. 7 from the Port Blair Airpot by bus to reach the bazaar. You can get everything here: from jewellery to wood carvings, from sweets to Andaman t-shirts. It is amongst the top things to do in Port Blair.7. Be awed by the sunset at Chidiya Tapu
This market is famous for its catholic churches and the variety of goods available there. It is lined with stalls selling cheap clothing and household goods. It has been entirely constructed out of wood. The bazaar boasts of a large number of restaurants. Venison is a special delicacy offered here.
Attractions near
Aberdeen Bazar