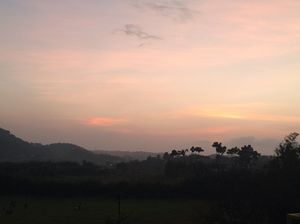 Things to do
City walk, Place to stay
Traveller Types
Families, Couples
Rank
5 out of 48 attractions in Shillong
Shillong View Point
Upper Shillong is an area in Shillong, famous for sight seeing and luxury hotels.
Places to stay near
Shillong View Point
The Shillong Hills Guest House
Cafe Shillong Bed & Breakfast
Reviews of
Shillong View Point
•
3
Shillong Viewpoint: 10 kms away from Shillong lies the highest point in the state of Meghalaya, which offers stunning panoramic views of the city, on one side, and lush greenery and cascading waterfalls, on the other. So if you're here for a day with no clouds playing their spoil sport, take a taxi straight to the Shillong viewpoint and enjoy the majestic Himalayan peaks, and the glimpses of Bangladesh plains and the city of Shillong.
Shillong view point, located on the outskirts of the Meghalaya's capital city, is a spot under the control of Indian Airforce, and is well known for a panoramic bird's eye view of Shillong city..
This is not a tourist place but I had to mention this because of its beautiful landscape. We had visited one of our relatives and witnessed its beauty.
Attractions near
Shillong View Point