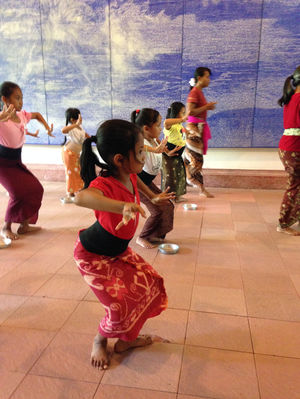 Places to stay near
Agung Rai Museum Of Art
Villa Pura Pura Private Bungalow
luxury in a jungle and the view!!
Reviews of
Agung Rai Museum Of Art
•
1
Nothing like a dimly lit lily pond to soothe the nerves. At a uniquely tradition-steeped resort called ARMA, short for Agung Rai Museum of Art. Legong dance lessons in progress at ARMA. Legong is a refined dance form characterized by intricate finger movements, complicated footwork, expressive gestures and facial expressions. Way more co-ordination than I can ever handle, while these graceful six-year-olds seem born into it. In the spirit of preserving culture, free lessons were on offer in the lobby of the museum.
Attractions near
Agung Rai Museum Of Art