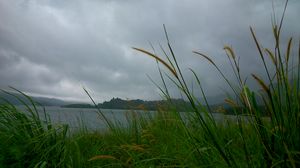 Best time to visit
Avoid visiting the place during the monsoon months and one will enjoy the best of what the dam has to offer.
Open hours
The dam is open to public from sunrise to sunset
Things to do
Nature lovers can go berserk and so can photo fanatics. Plan a picnic here or a family outing.
Budget
To enter the Dam area one needs to pay INR 10.00 per head. If you come by a vehicle and require parking, you will be charged INR 10.00 per vehicle. Wish to carry a camera with you to take some pictures of the dam? One has to pay INR 20.00 per camera. If you wish to go boating you will have to shell out INR 450.00 for five people.
Traveller Types
Families, Couples
Rank
1 out of 3 attractions in Vythiri
Banasura Sagar Dam
Just at the foothills of the Banasura Hills is the famous Banasura Sagar Dam. This dam is found at a distance of 21 kilometres from Kalpeta. The second largest dam in all of Asia, the structure is made up of huge boulders. The water comes from a tributary of the River Kabini. The beauty of this place attracts many tourists, Indian and as well as foreigners. The Banasura Hills make for an awesome backdrop and one has the option of going on a trek while on a visit here. Boating rides are held and one should make it a point to enjoy this facility.
Attractions near
Banasura Sagar Dam