Our energy level was low on the last day, as a lot of trekking on other places we went by and chose not to walk excessively as we do have negligible time that day and need to reach Calicut before 7 PM and needed to close our sightseeing before 3 PM.
We reached the dam around 9.45 and bought the entry tickets . Boating and children play area tickets can be bought in their respective places.
Banasura Sagar Dam is the Asia's 2nd largest dam of water reservoir. One of the premier attractions of Wayanad and other sightseeing places is also nearby this place (Pookot Lake and Waterfalls). It does have 1.5 KM of trekking to reach the crest of the dam. As decided, our family members don't prefer to trek nor they are not willing to walk that day : ). So we looked for options and found there is Jeep facility available for us to reach the top of the dam.
The list of attractions in the Dam with Cost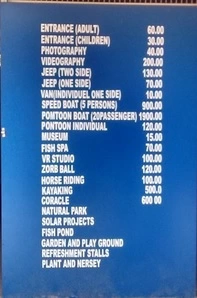 Entrance Fee - Rs.60 Per Person and 30 for Kids
We reached the top of the dam, the panoramic view of the dam gives you an extraordinary scenic view with hill backdrop.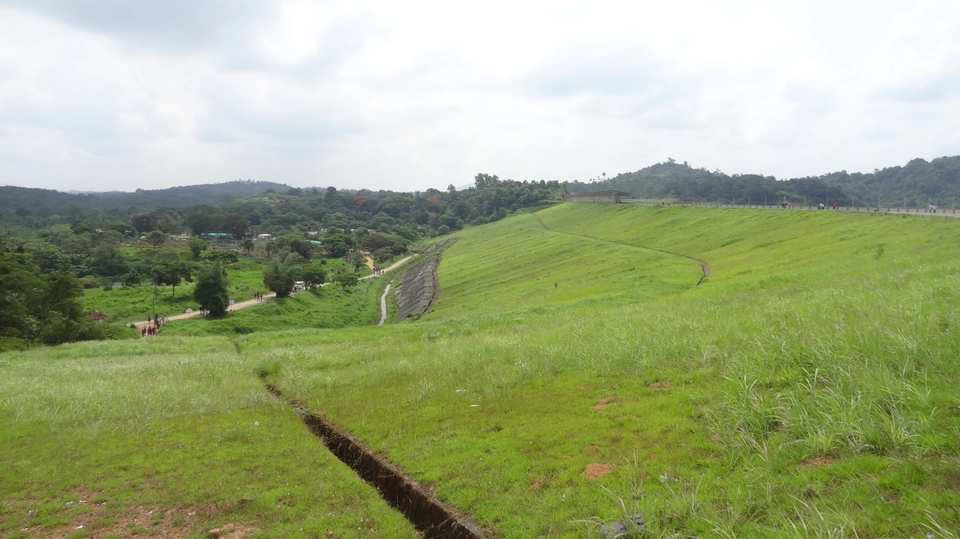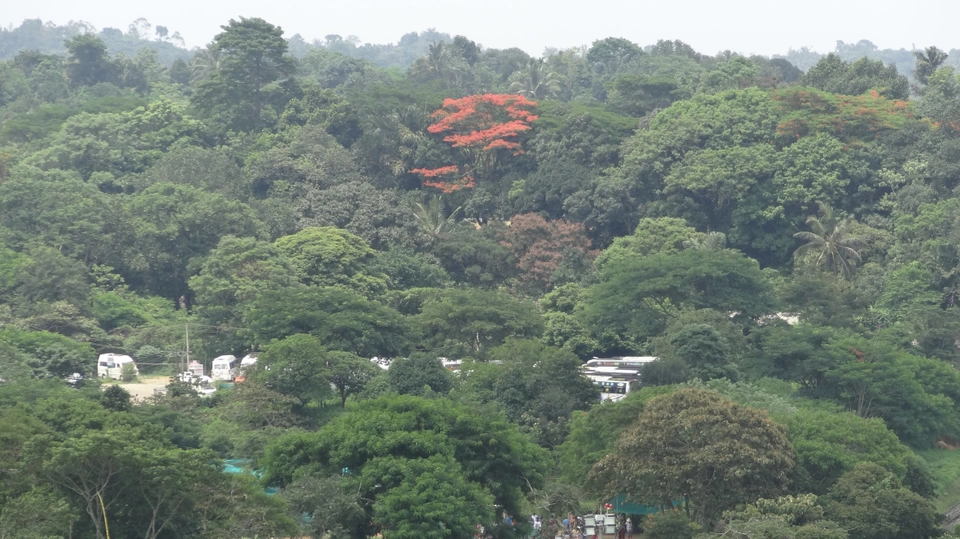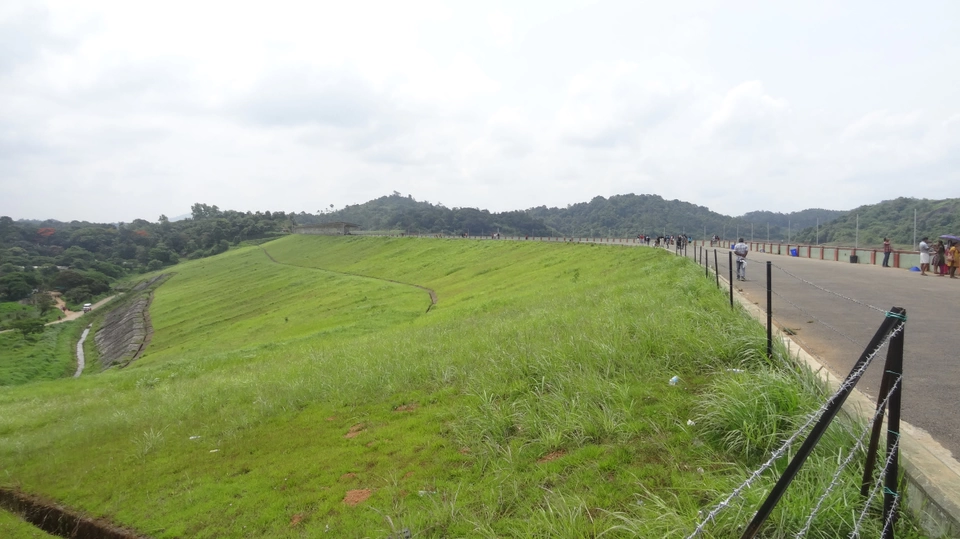 During our visit, the climate was pretty warm that day and amazingly we came to realize that, There is a Solar Panel Project, Which is set up on the upper side of the dam along the other side and it's a first of its kind . our family members were already exhausted with lot of trekking in other situations and not capable to walk a few more knots. So we saw it from a distance :)
We enjoyed the scenic background and surroundings for few minutes from this place and started exploring the dam.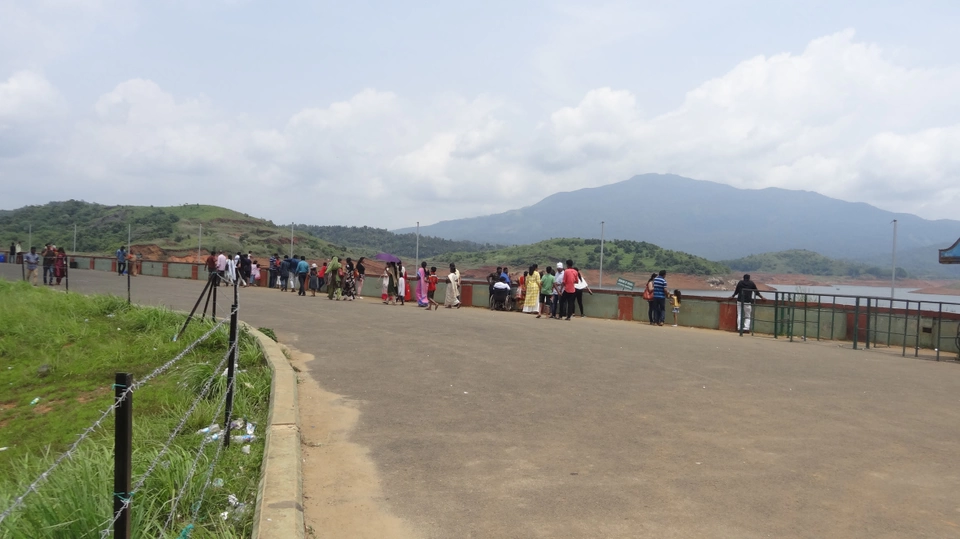 There are shops accessible for you to purchase Coconut oil, Coconut Chips. We tried Coconut chips, it was really good as we never tasted it before. There are refreshment stalls available on the other side of the dam where you will get Corn, Ice cream, fruits and Coconuts. We encouraged our family to walk for few more knots for Boating as they set their desire on speed boating :) .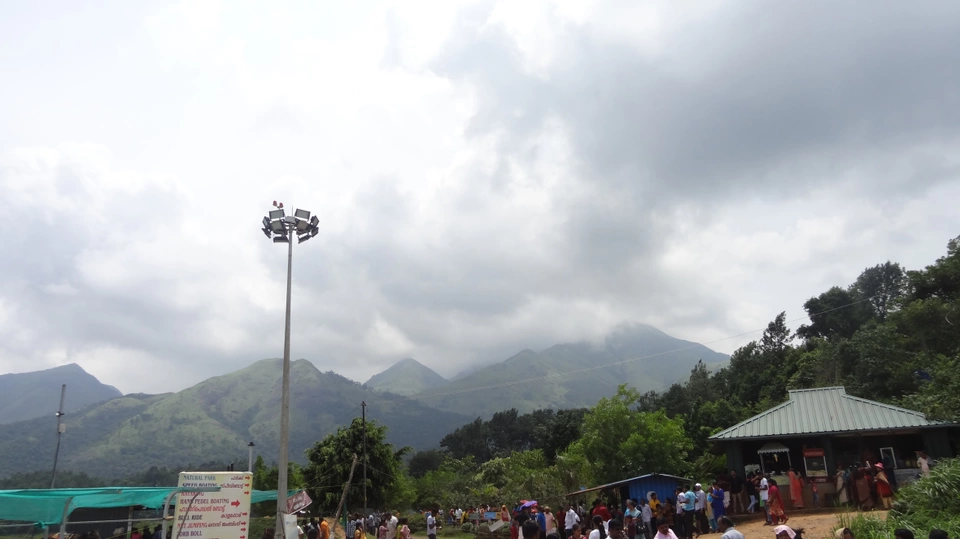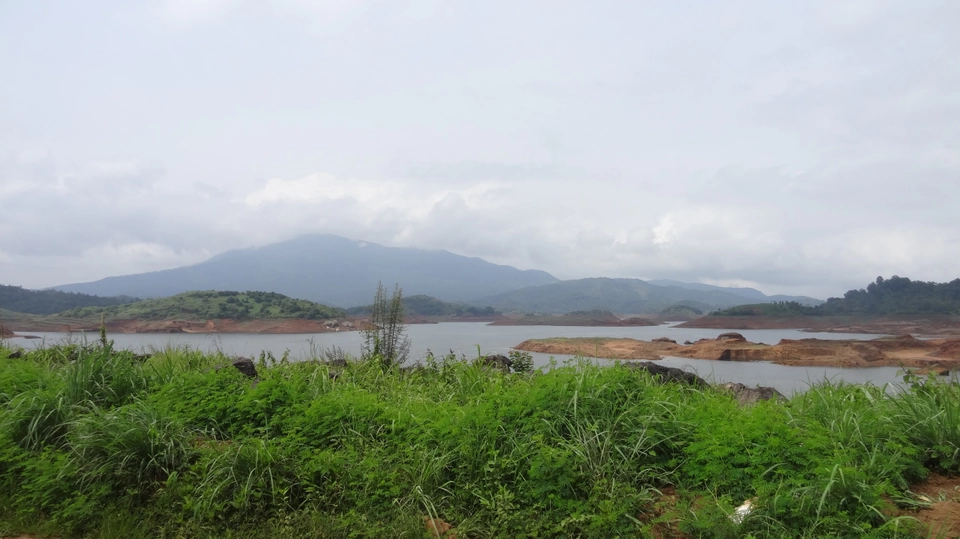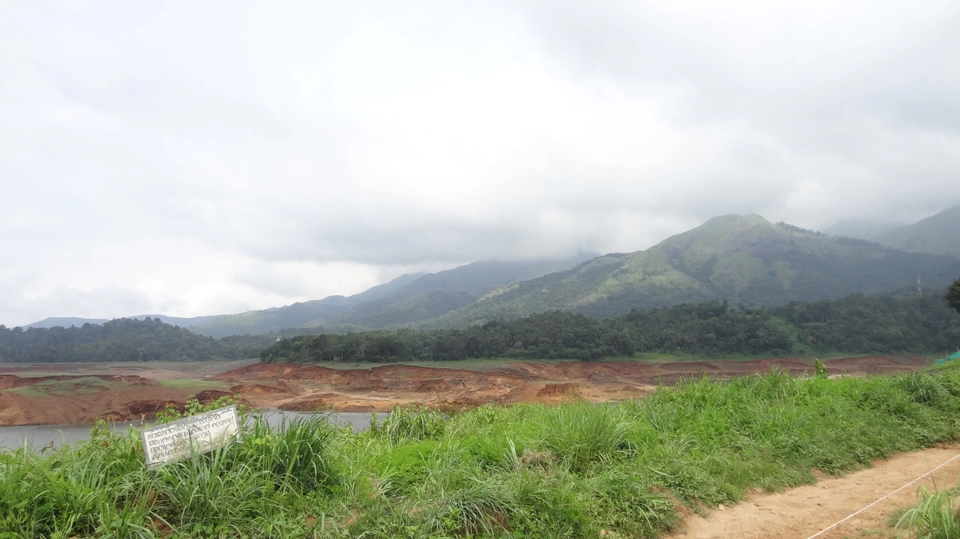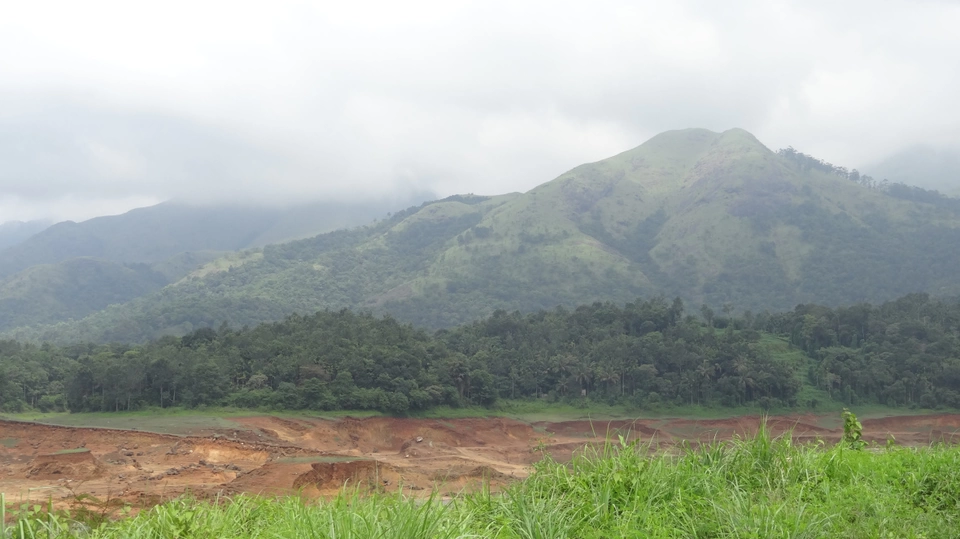 We could see the water level in the dam is extensively low as should be obvious in the Picture. I understand that monsoon haven't started in Wayanad .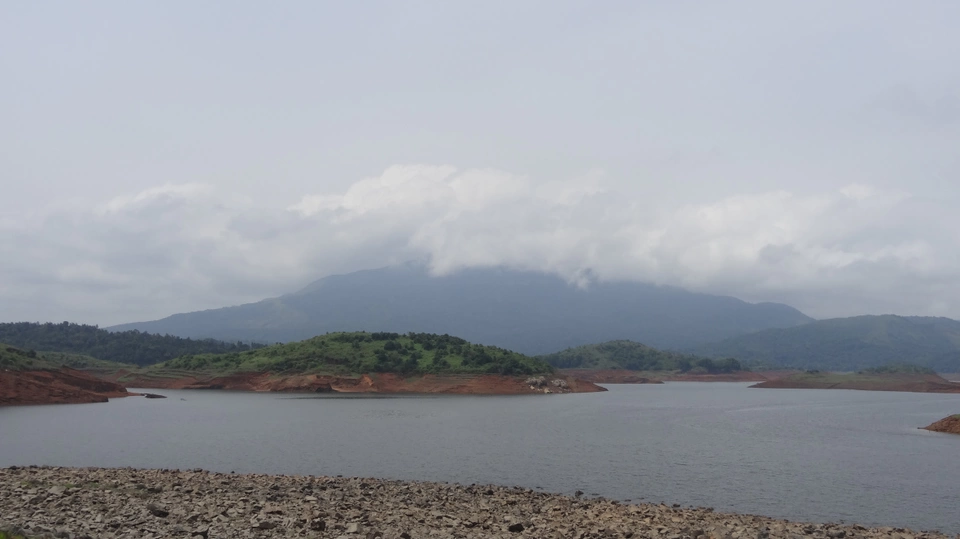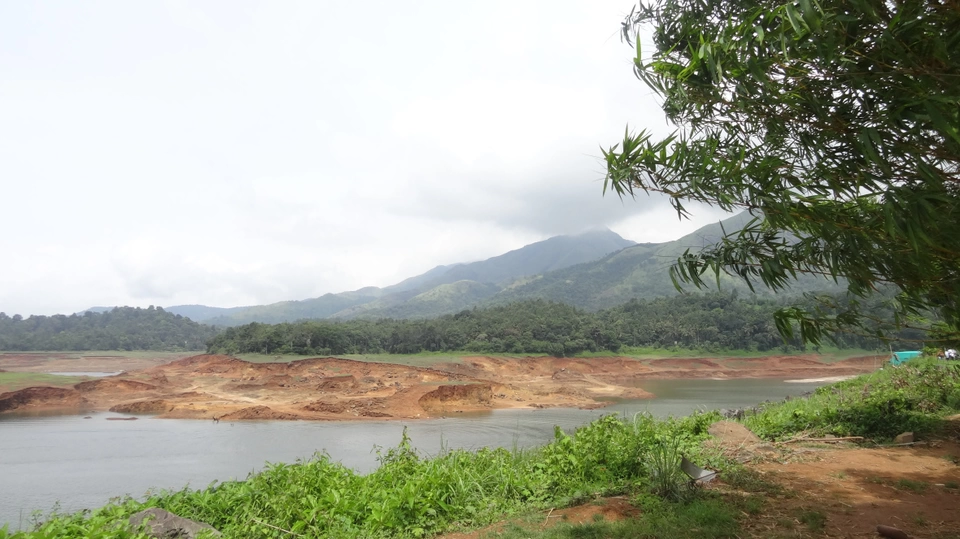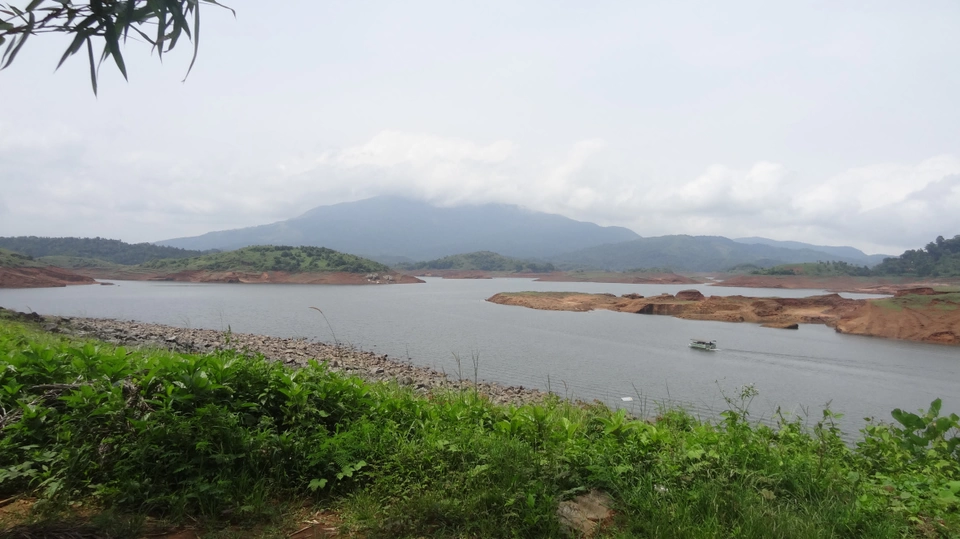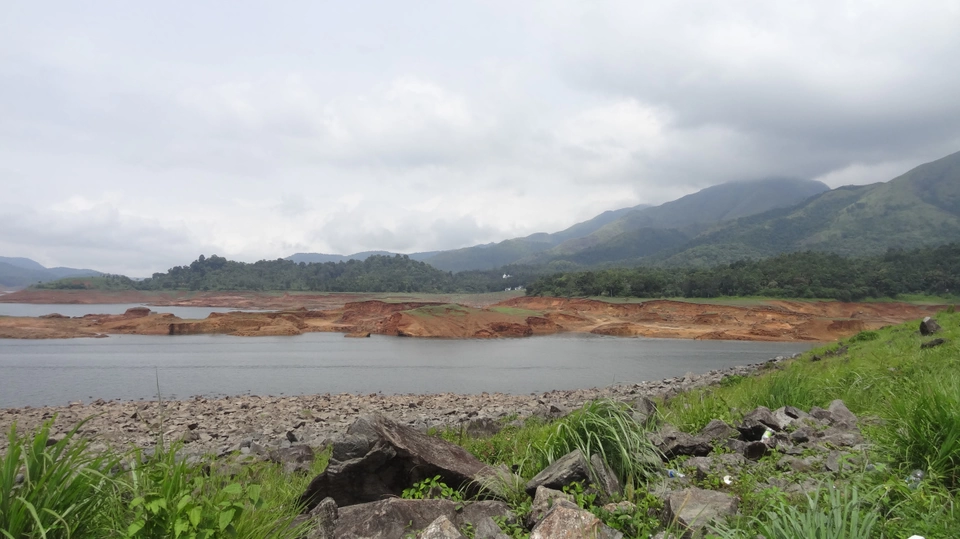 Will be concluded in next post !!!