I am someone who mastered the art of tree climbing. My cousins and I could have got into the circus if we pursued it! Laugh, all you want. But yes, we were quite the daredevils. 2020 started badly, but it ended beautifully for me personally. Reason?- I hopped on a zip line. What is a zip line, you may ask? It's nothing big, just a small pulley suspended on a cable line, and you slide through a slope. Pretty simple, yet fancy.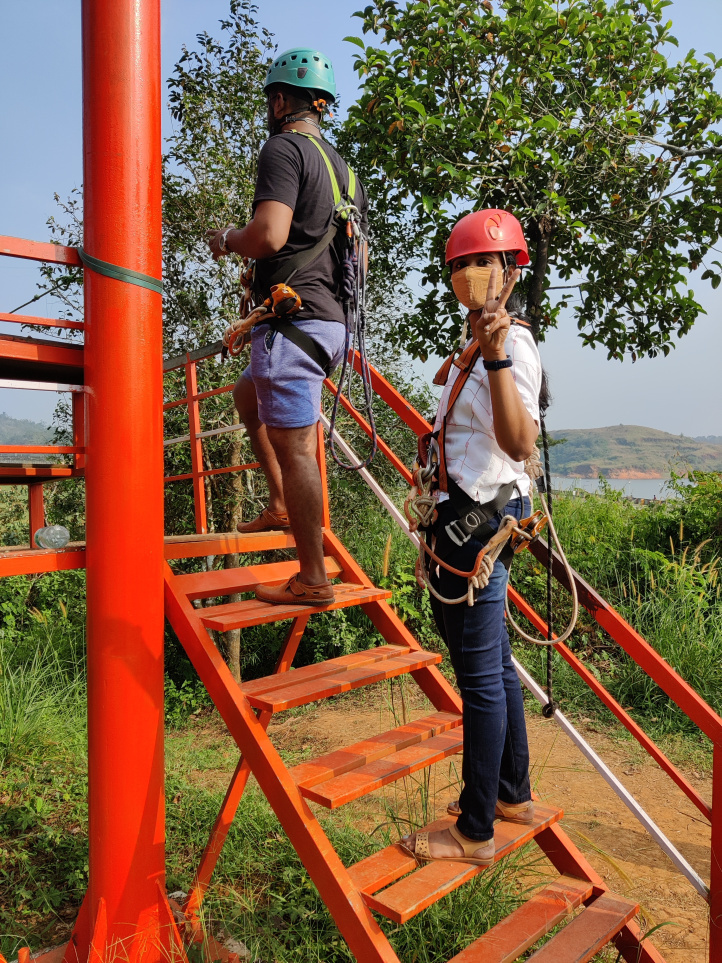 Initially, five of us planned to slide down the zip line. But when the time came to fix all the body harness, only the womenfolk stepped in. Oh, maybe that's why women get tagged as the " weaker sex " 😛
How do I explain the experience? Think of getting pushed off from a cliff, which is literary what happened. After the body harness was fixed, I started doubting the cable strength. Will it hold my weight, or will I puke all over? My first instinct was not to look down, then I slowly gathered the courage to look down and waved my mother's green saree (I could barely see them). You know how I saw my family waving back at me, and that was an exceptionally proud filled moment for me.
No one patted my back, but I was pretty proud of myself. I never made a bucket list in my life, but now I'm thinking of making one and tick off the zip line. May I be blessed with more adventures like this!

Published by Aishwarya J Nair
I like cats, dogs, and strange people :) View all posts by Aishwarya J Nair