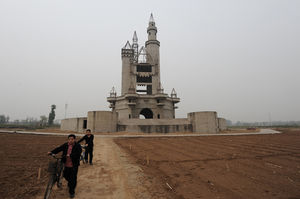 Places to stay near
Wonderland 咖啡吧
Best location. Private suite for 2.
楚河汉街旁,地铁口上,落地窗historic site,subway
市中心/楚河汉街附近/ 华丽温馨主卧/欢迎来家话人生
Reviews of
Wonderland 咖啡吧
•
1
Wonderland was supposed to be China's version of Disneyland, but much bigger. There were construction problems with the project, leading it to be abandoned. The remains of the theme park are still in the middle of an empty field, open to adventurers.
Attractions near
Wonderland 咖啡吧