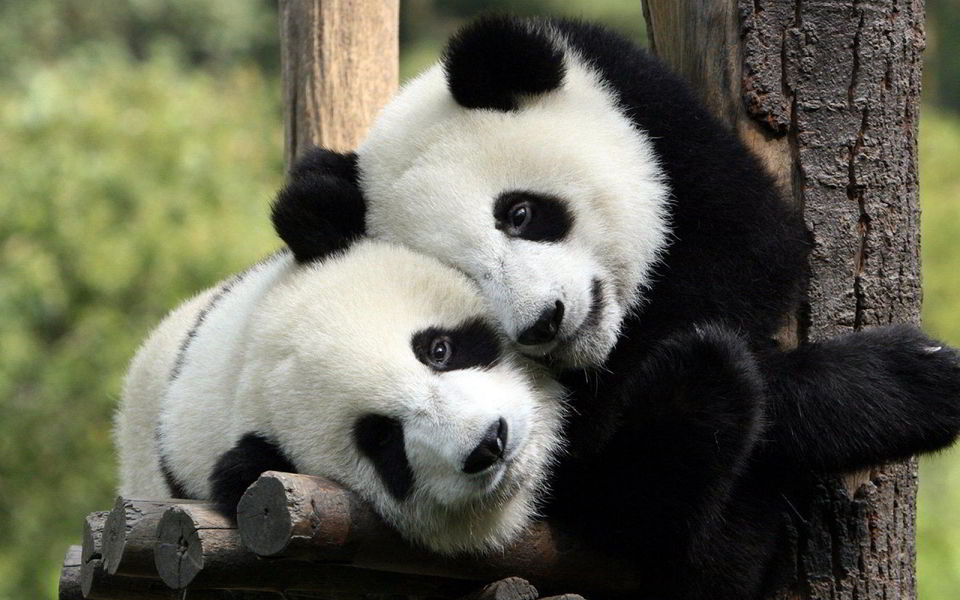 You're finally getting a chance to visit the Great Wall of China, the wonder that you're always read about it books. You will now be the closest to the cuddly pandas you've always dreamt of. The famous Terracotta Army of Shaanxi is now just a flight away. What else could anyone want?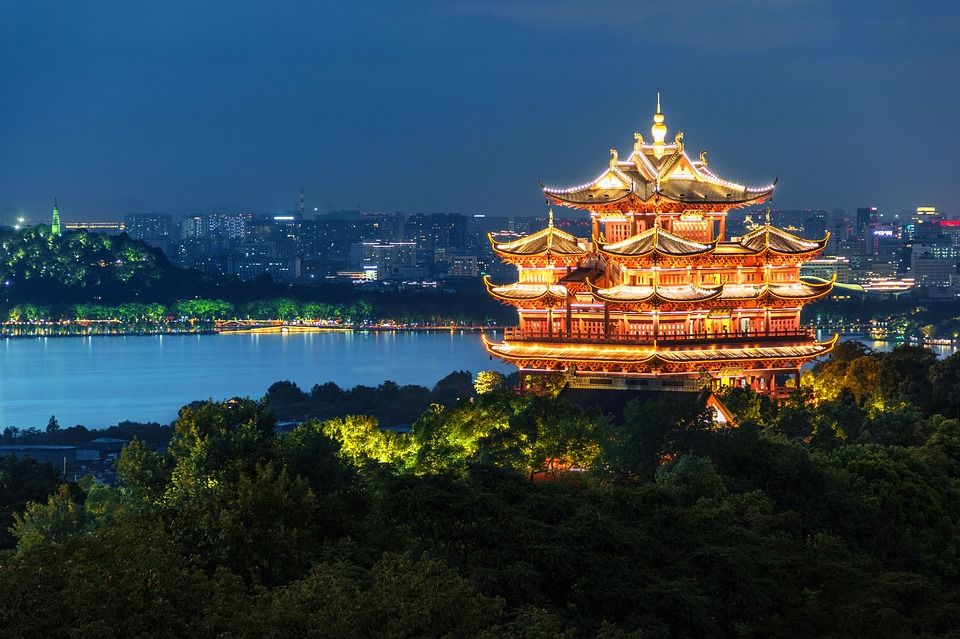 We're here to help you plan your China itinerary, so that you can make the most of your 2 weeks in this incredible country. China is huge and thus it is difficult to cover everything in one holiday. However, we've listed down the top things to do in China in this handy itinerary. Read on!
It is a wise decision to land in Beijing, China's capital city, for it has enough and more for all kinds of travellers. The city offers the best of both worlds – the ancient Forbidden City and state-of-the-art skyscrapers both reside in Beijing.
After resting for a while, your first stop in Beijing will be the Temple of Heaven, known to be among China's most important sacrificial buildings in the ancient times. A 20-minute drive will take you to the fascinating Forbidden City, the erstwhile palace which was home to various dynasties, from the Ming to the Qing. Now a palace museum, this attraction houses many important relics from all those centuries and is a great place to know more about the Chinese culture.
For dinner, head to Wangfujing Snack Street, less than 2 kilometres away, for a taste of the city's local flavours.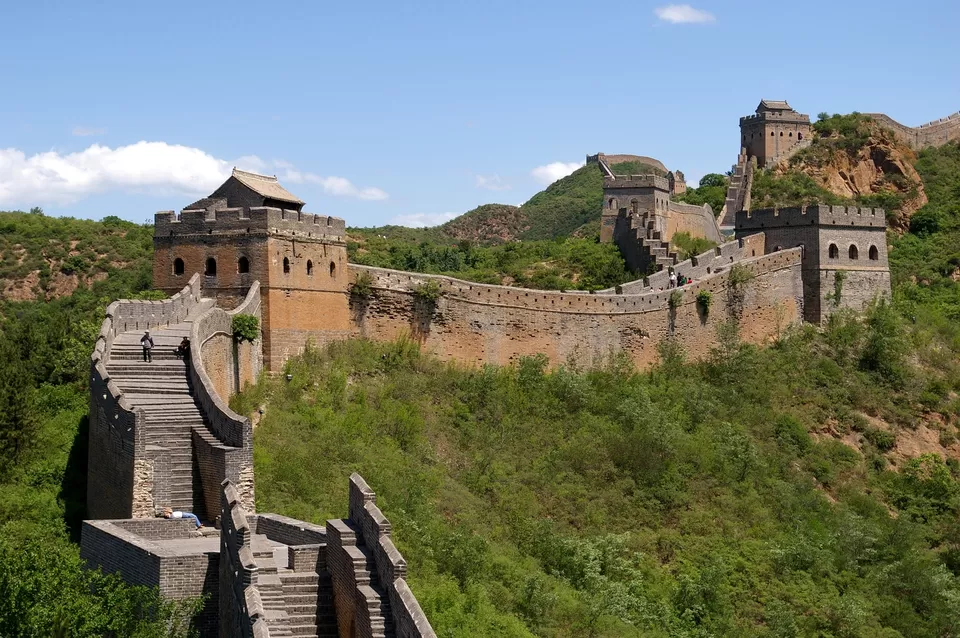 Today is when you can explore the world renowned Great Ball of China. Spanning over more than 21,000 kilometres, the Great Wall is divided into various sections that the tourists can head to for hiking. Juyongguan, Badaling, Mutianyu, Jiankou, Gubeikou and Simatai are some sections you can visit. The closest to Beijing are however Mutianyu and Badaling, both 1.5 hours away. There are many tour operators that organize hikes to the Great Wall, so make sure to check with your hotel staff on the trustworthy ones.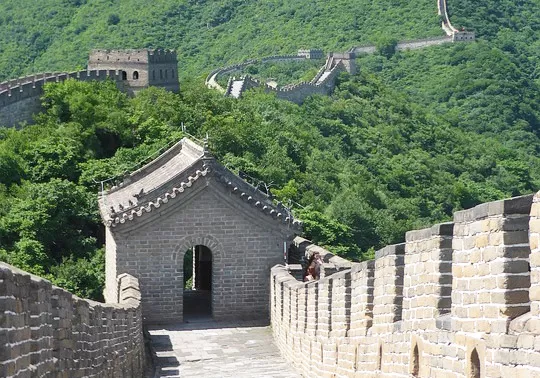 The exploration and hike will take most part of your day. Once you're back in the city, pamper yourself with Beijing's signature Pecking Duck. Oriental Pearl Restaurant, Da Dong, Siji Minfu, Bianyifang and Duck de Chine are some restaurants highly recommended if you wish to try it out.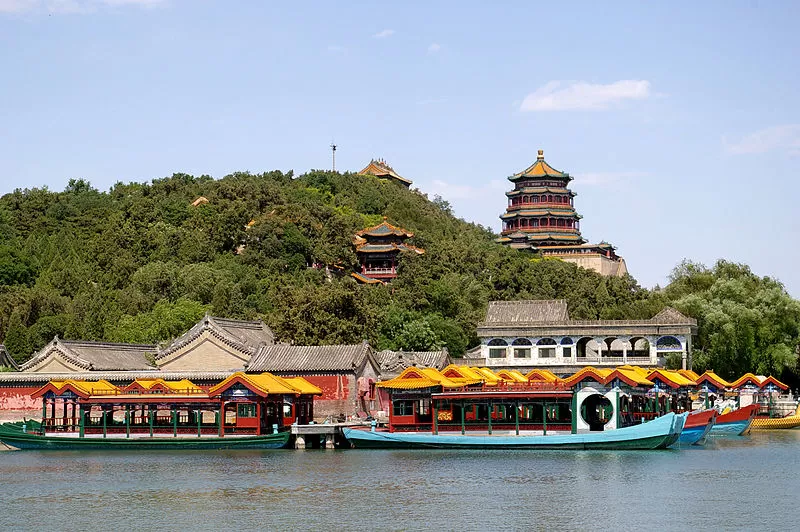 The lakeside Summer Palace beckons today! Spend some time admiring the craftsmanship and ornate designs that the temples here flaunt and stroll through the massive gardens overlooking the lake.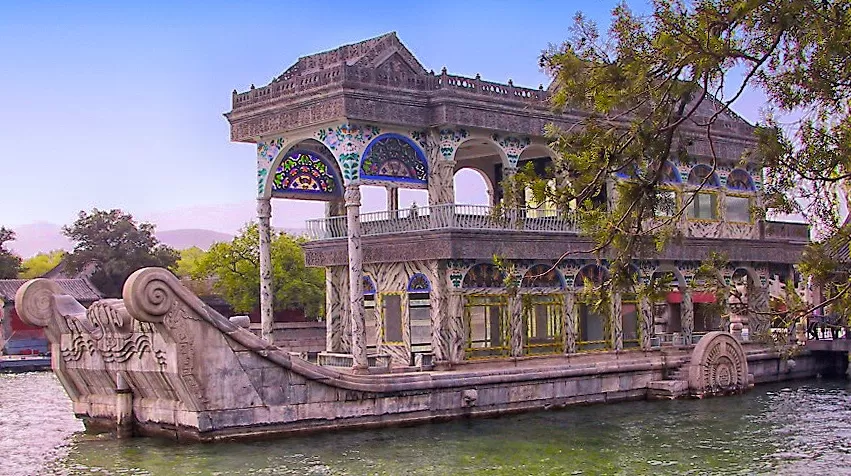 Spend the rest of the day exploring other popular attractions like Tiananmen Square, Beihai Park, Jingshan Park (for panoramic views of the Forbidden City), National Museum of China, Beijing National Stadium (or Bird's Nest) and the Yonghe Temple.
Begin your day with a tour of Houhai Lake, also known as Back Lakes, located in Central Beijing. There are a number of kiosks, shops and cafes dotting the lakeside and waiting to be explored. You can also enjoy a leisurely meal onboard a flat-bottom boat as you visit the lake.
Later in the afternoon, indulge in some retail therapy at Qianmen Street, Sanlitun Village, The Place in Chaoyang Qu or Xiushui Street.
Get back to your hotel early to prepare for an overnight train journey to Xi'an (Shaanxi Province), the next city you will visit in China.
The overnight train journey from Beijing to Xi'an will be a smooth one but it is recommended that you spend some time relaxing at your hotel. Set out to explore the city on your own, as you stroll around the local markets and streets getting acquainted with the culture.
Head out in the evening for a sumptuous meal comprising of local delicacies like Xian Gourd Chicken, Cold Noodles, Mutton Flat Bread Stew or a Chinese hamburger. Xi'an Muslim Quarter has a lot of eateries where you can try these specialties.
A day-long excursion to Lintong is on the cards for you today. Early in the morning, head to Huaqing Pool, a complex of hot springs in the foothills of Mount Li. The place is of immense natural beauty and is a great retreat for solace seekers and photographers.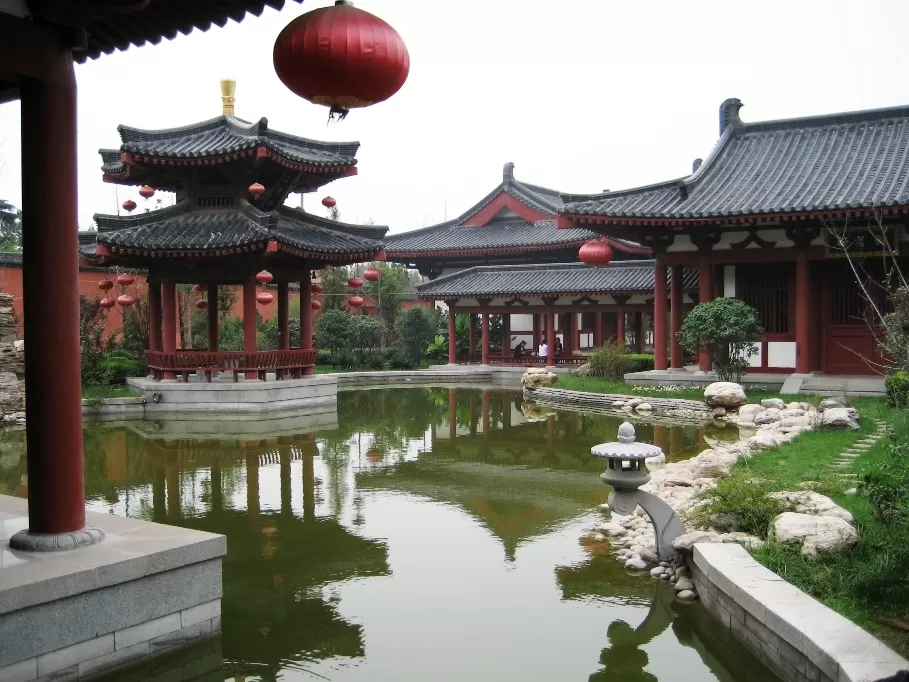 While you are here, also visit the Huaqing Palace, home to important cultural and historical sites such as Tang Yu Tang Ruins Museum, Jiulong Lake, the Tangliyuan Ruins Museum, among others.
A shirt 15-minute drive from here takes you to the Mausoleum of the First Qin Emperor. Go further ahead and you'll reach one the most iconic landmarks of China, the Terracotta Army. Said to protect the tomb of Qin Shi Huang Di, the first emperor of China, the Terracotta Army is home to thousands of clay soldiers that were believed to have been buried along with the emperor.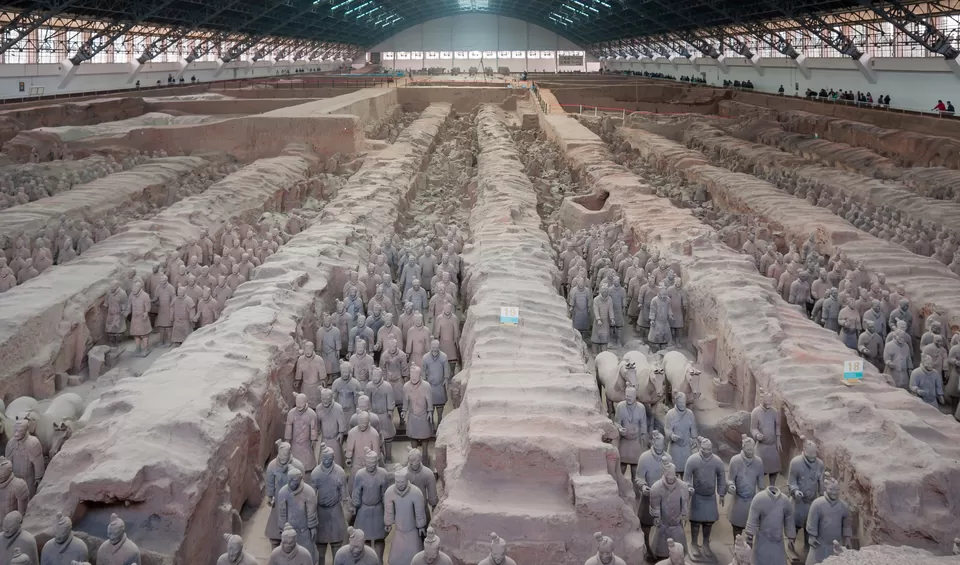 The site has not just clay statues of these soldiers but also their swords, arrows and other weapons. Each clay soldier has been positioned according to the rank and has different facial expressions.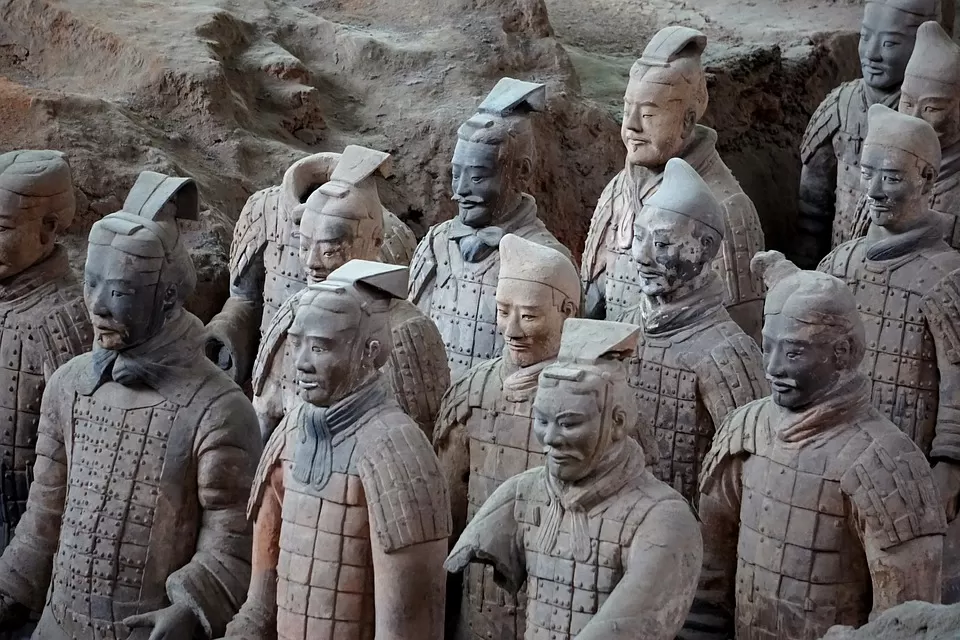 Today, visit the popular Shaanxi History Museum (one of the largest museums in the country) and Xian Forest of Stone Steles Museum. The latter is known for its rich collection of steles and stone sculptures, dating back to 1087 onwards.
The Buddhist temples of Giant Wild Goose Pagoda and Small Wild Goose Pagoda are also on your itinerary today. Drum Tower of Xi'an is also an interesting place to visit on your China trip. This is where you can learn about drum culture and music.
In the evening, board the flight to Chengdu, 1.5 hours away. Spend a relaxed evening at your hotel as you need to wake up early the next day for a truly bucket list worthy experience.
It's time to meet and greet China's national animal, the Panda! Lovingly known as China's national treasures, the cuddly black and white panda have never failed to impress visitors.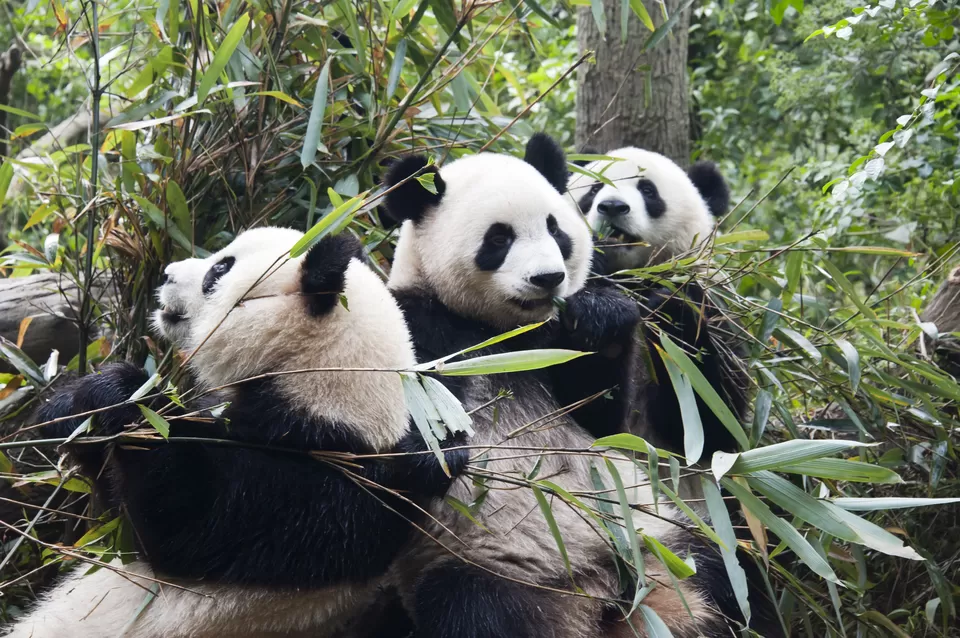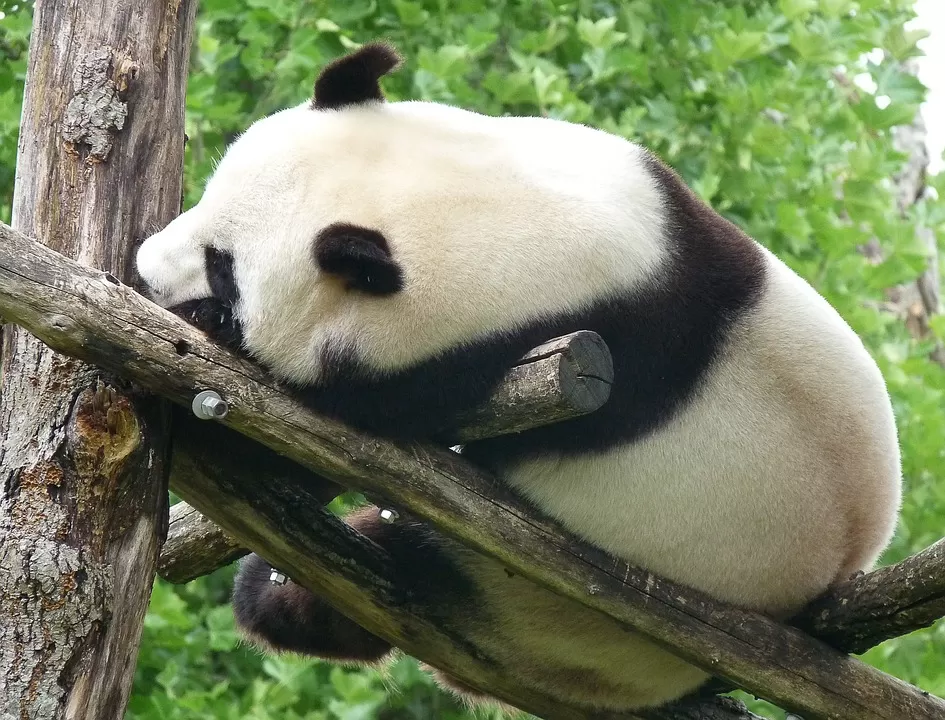 People from all over the world visit Chengdu to witness these adorable animals in their natural habitat. The best place to spot pandas is Chengdu Research Base of Giant Panda Breeding, among the most popular things to do in China. Here you can learn everything about these and other endangered species of animals, get to know unique facts about the lives of pandas and click thousands of pictures as memories from your trip.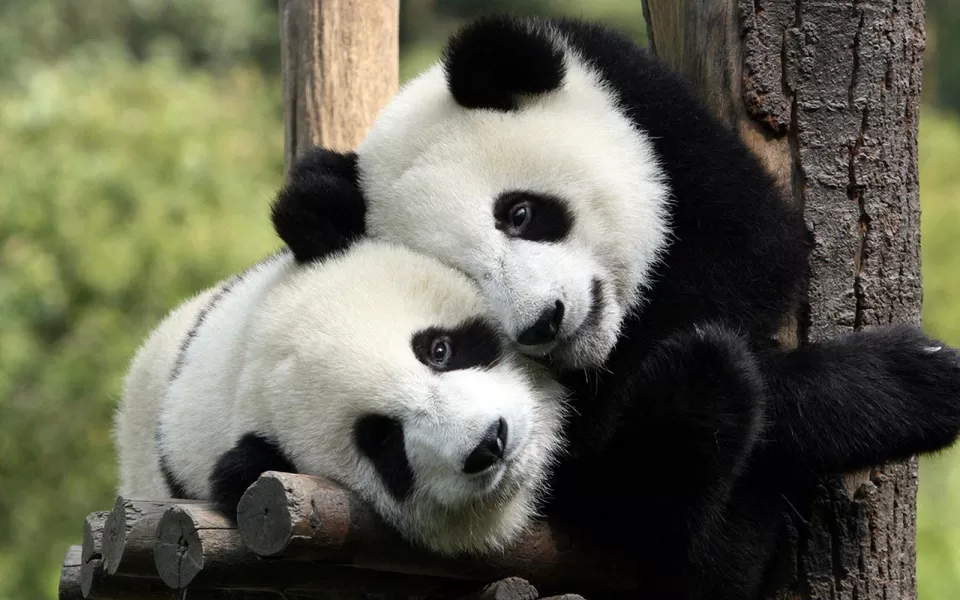 Quick tip: Try to plan your visit to see the pandas early in the morning (before 9 am) as that is when they are most playful.
On your way back to the hotel, stop for a while at the ancient Chengdu Wu Hou Shrine dedicated to Zhuge Liang, Liu Bei and other important historical figures from the Shu Kingdom (during the Three Kingdoms era).
Today you will visit Mount Qingcheng, the birthplace and most important centre of Taosim in the country. The scenic beauty of the place has given it the title of being 'the most peaceful and secluded mountain under heaven'
In the evening, board the 2-hour flight to Guilin, one of the most beautiful places to visit in China.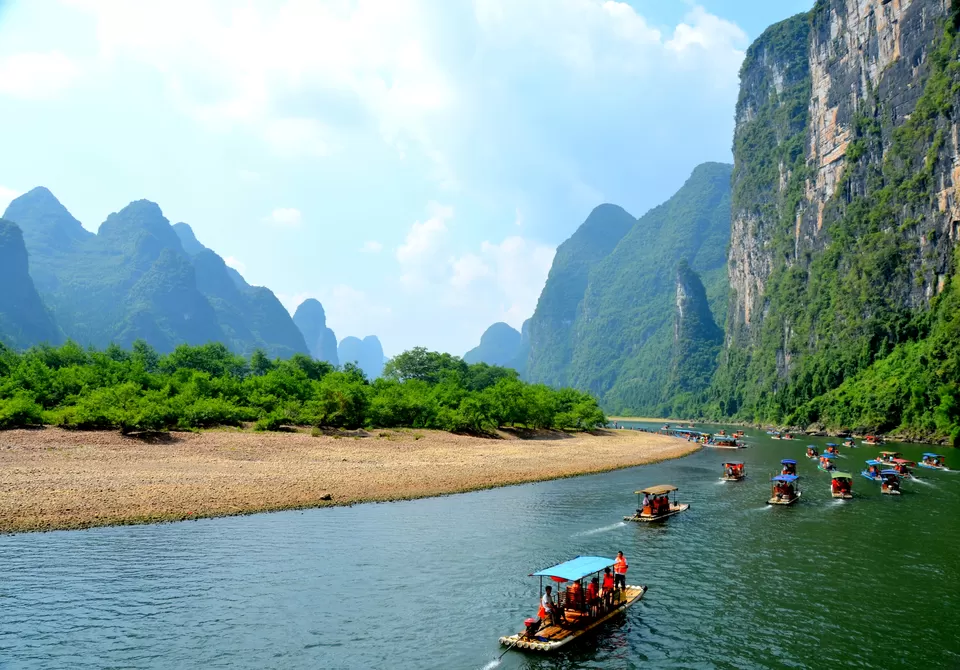 The Li River, its limestone formations, the secret caves and the countryside make Guilin the prettiest town in China. Opt for a cruise down Li River to experience the most scenic spots here. While you're at it, spot the riverside hill in the shape of an elephant trunk, fondly known as the Elephant Trunk Hill.
Some of the popular cruises end at Yangshuo, a small town where you can meet the locals, shop for souvenirs and spend some time soaking in the vibe. Rent a bike and go around the town to explore the local secrets.
Wake up early to catch the beautiful sunrise over Li River. Enjoy a leisurely breakfast and opt for a bamboo boat ride for some peaceful moments.
In the afternoon, head to the incredible natural wonder called the Reed Flute Cave or the Palace of Natural Arts. This natural limestone cave is known for its fascinating stalactite and stalagmite formations and stone pillars.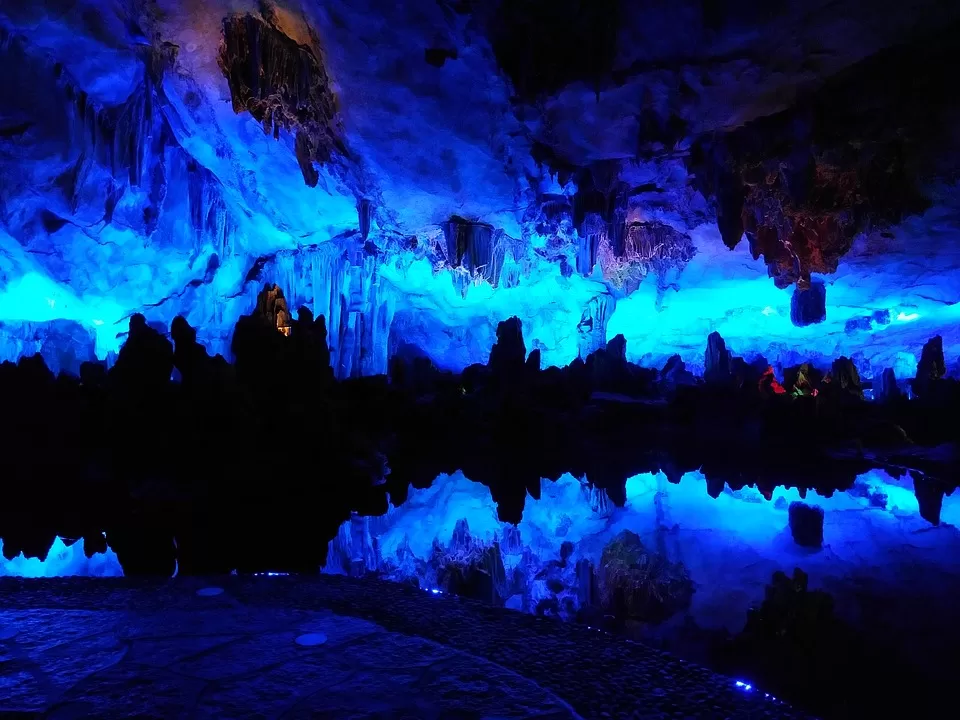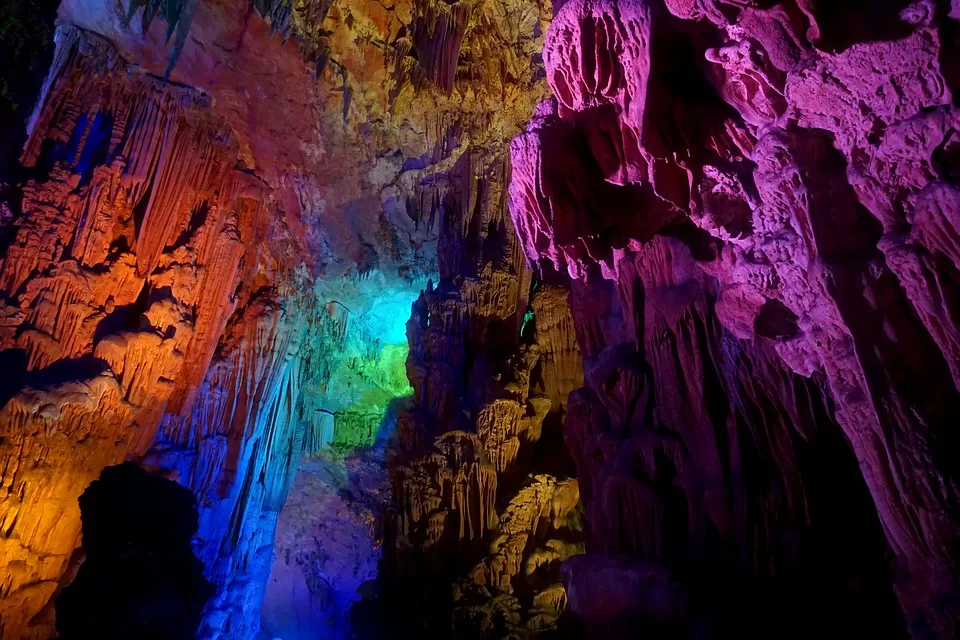 The cave is lighted up in bright colours, which brings out a fairytale like spectacle. While you're here, don't forget to buy some reed flutes as souvenirs for friends back home.
It is difficult to leave the serene vistas of Guilin behind but the next leg of your journey too has many adventures lined up for you. With this thought, board your flight (2 hours 15 minutes) to the modern city of Shanghai in the morning.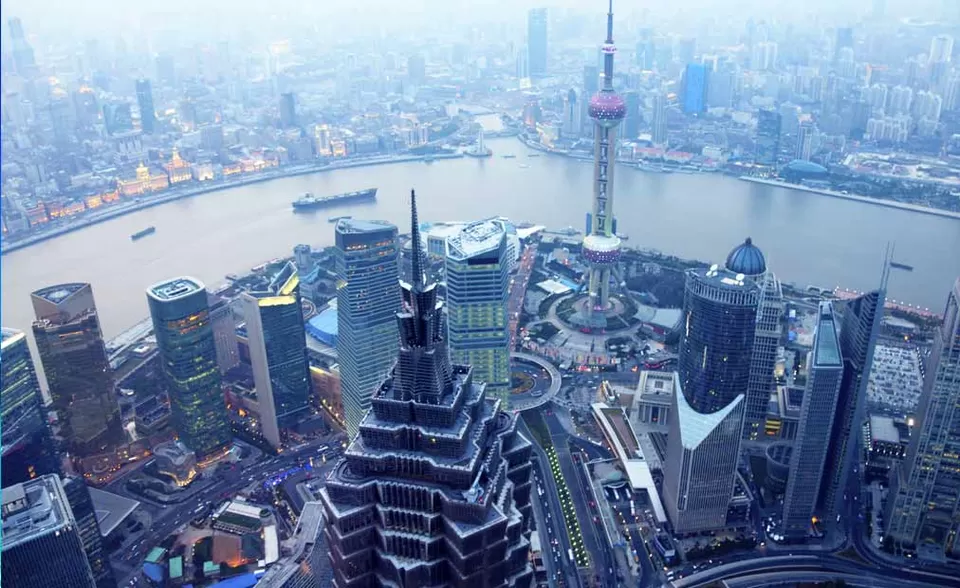 Enjoy a lavish Indian meal at Masala Art restaurant, which has an extensive menu with both vegetarian and non-vegetarian options. A 15-minute walk post lunch will take you to the famous Shanghai Museum.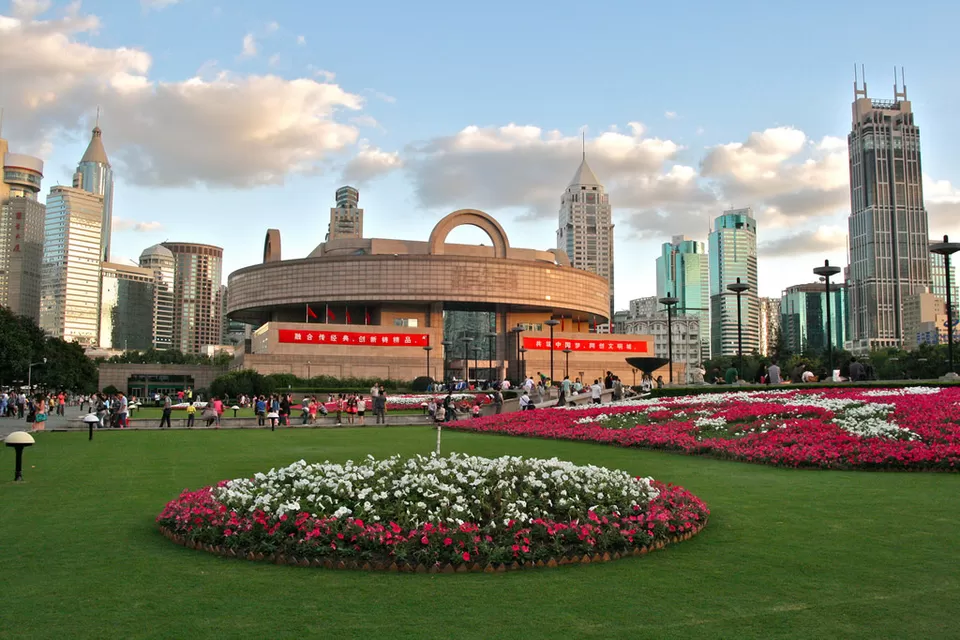 Marvel at the rich collection of ancient Chinese arts and crafts, including sculptures, coins, ceramics, paintings, jade statues and more.
In the evening, head to the nearby Xintiandi, known to be a popular entertainment hub with various shopping outlets, eateries and nightlife jaunts.
Enjoy an early morning stroll at Yu Garden, a traditional Chinese garden and among the top things to do in Shanghai. The Garden is surrounded by local markets for souvenir shopping and a host of eateries serving local and international cuisine.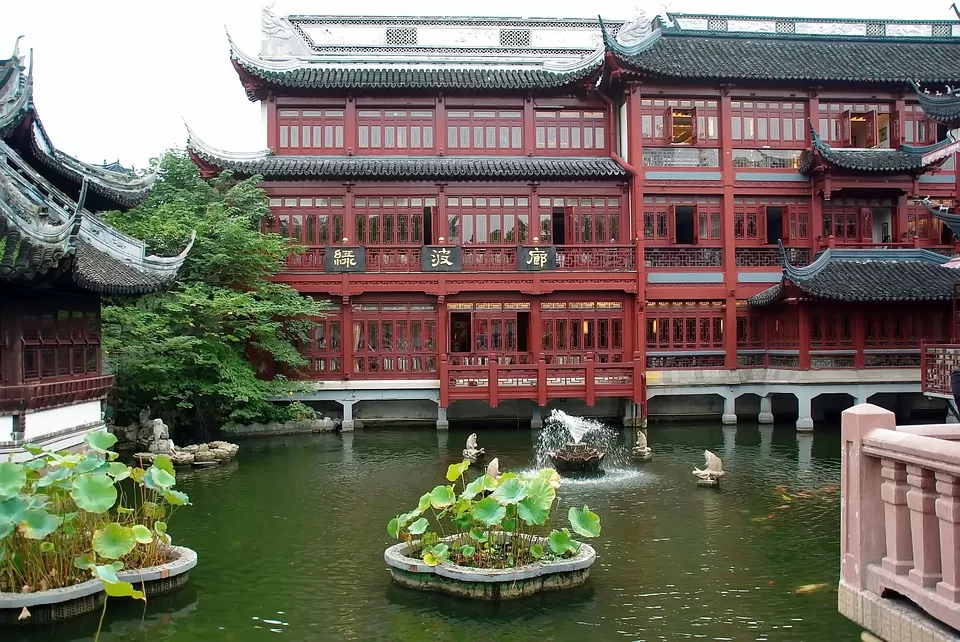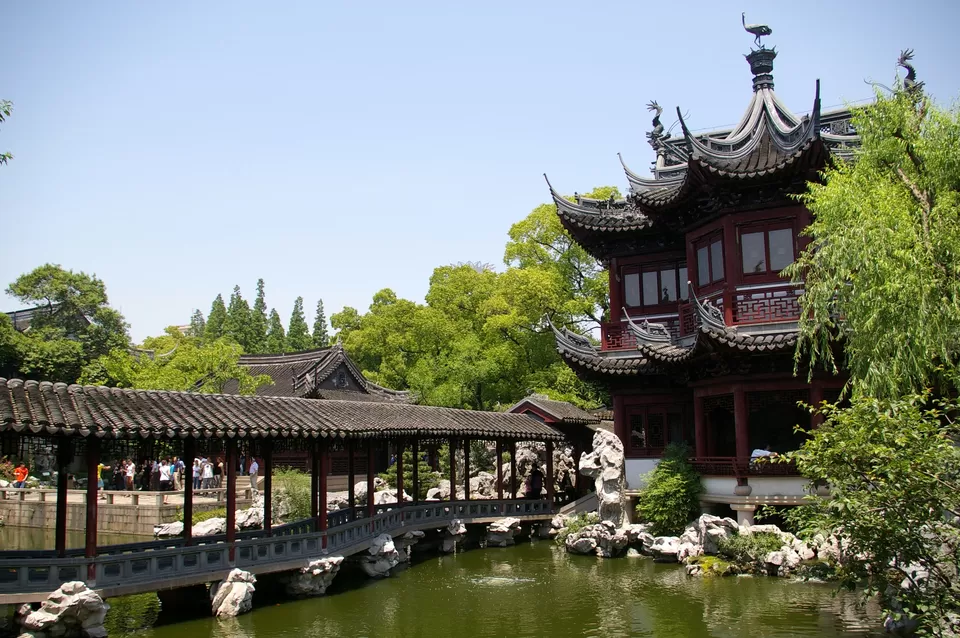 Located right next to the garden is the City God Temple of Shanghai, among the most significant Taoist temples and an important tourist attraction in China.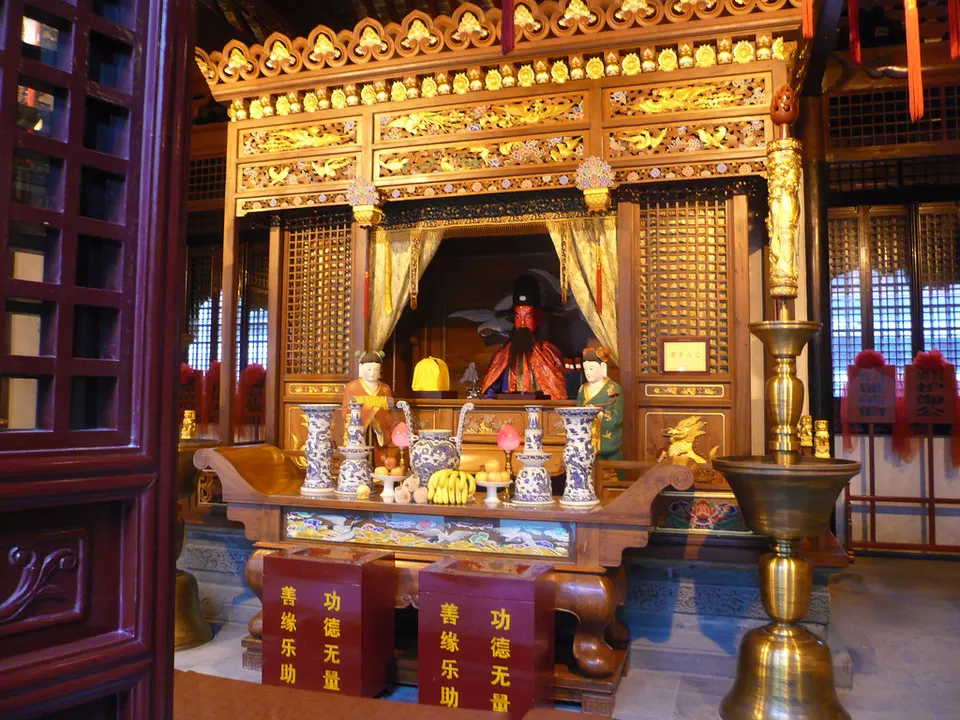 Take a cab to Oriental Pearl Tower via the Renmin Road Tunnel. Its location by the side of Huangpu River lends it striking views. You can choose to go to the various observation decks in the tower to enjoy uninterrupted city views. The highest sphere of the tower is home to the space capsule, a must visit for both adults and kids. After this, you can visit Shanghai Ocean Aquarium, just 5 minutes away.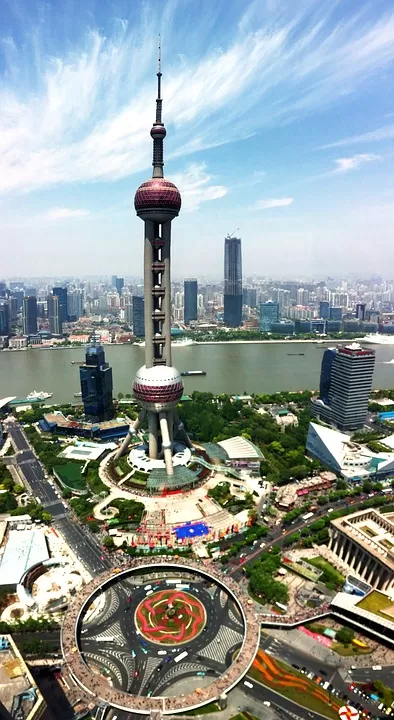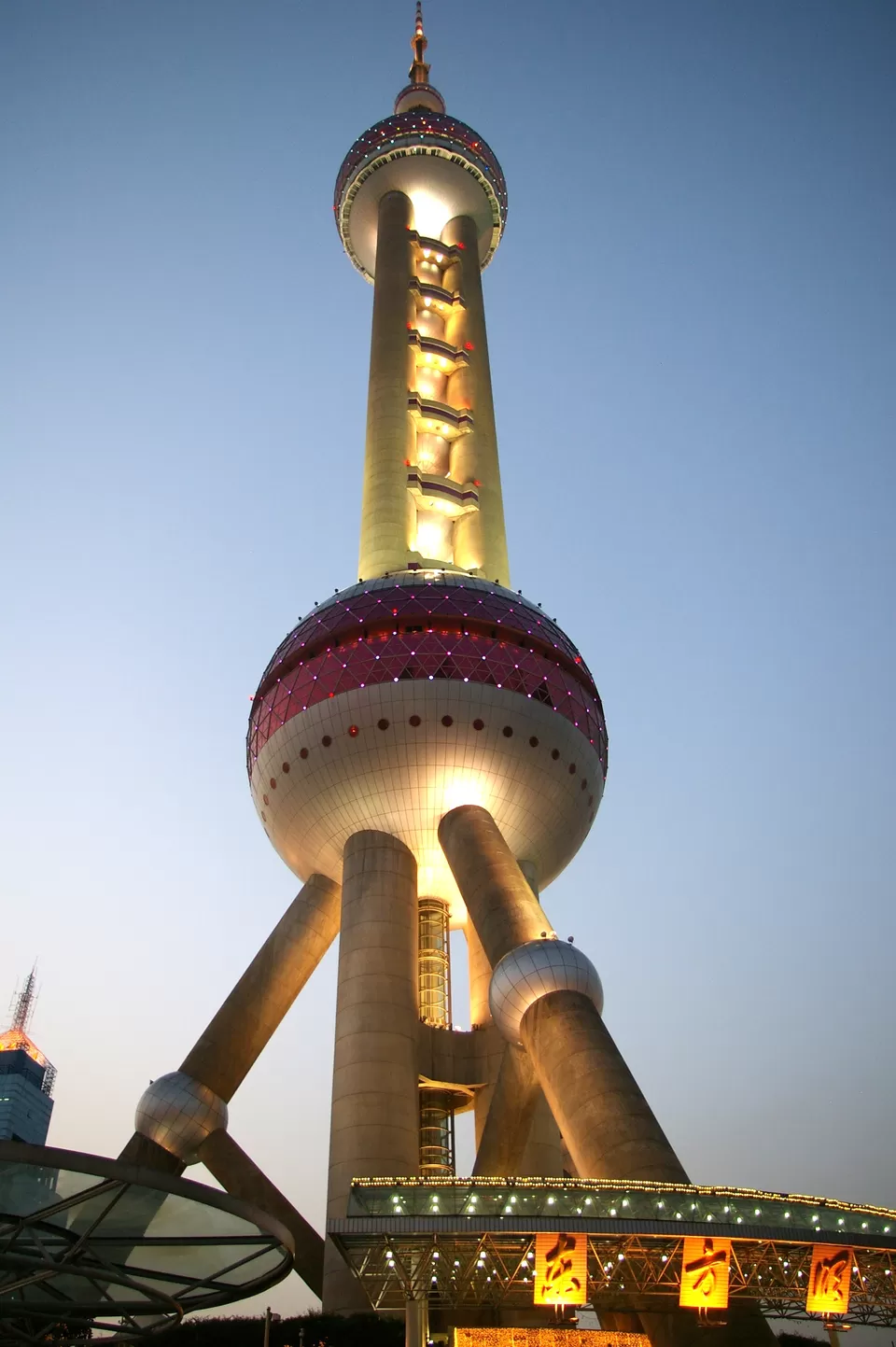 Get back to the other side of Huangpu River in the evening to explore one of the most happening places in Shanghai, The Bund. A waterfront area, this is where you can shop till you drop, sit back to enjoy stunning sea views and see the city skyscrapers all lighted up. This waterfront landmark is also home to a lot of cafes and bars where you can party till the wee hours.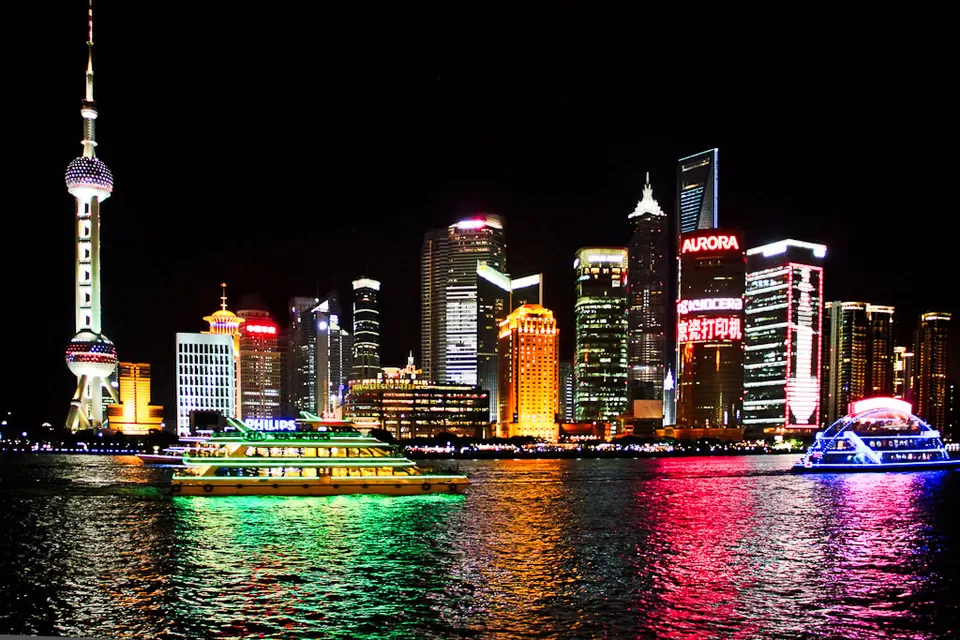 Get set to explore the shopping outlets and high end eateries at Shanghai World Financial Center, Shanghai Tower and Jin Mao Tower. You might not have time to visit all three so plan your visits depending on when you start your day.
Other places you can visit today are Jade Buddha Temple, Jing'an Temple, Tianzifang, Huaihai Road, Nanjing Road and the iconic all-steel Waibaidu Bridge. Most of these streets are great for not just souvenir shopping but also to grab great deals (if you're lucky) on your favourite designer stores selling clothes, accessories, perfumes, footwear, knick-knacks and more.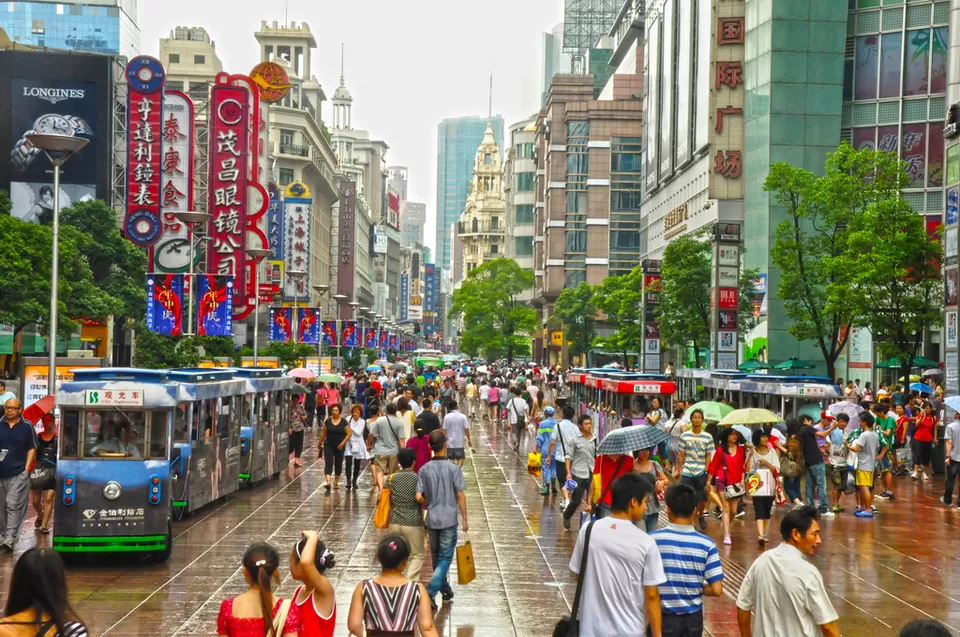 Today is when you will take your flight back home, with many beautiful memories in your heart.
China truly has many diverse experiences to offer and these two weeks are sure to stay with you for a long time to come. From nature and art to history and modernity, China has loads to please the holidaymaker.