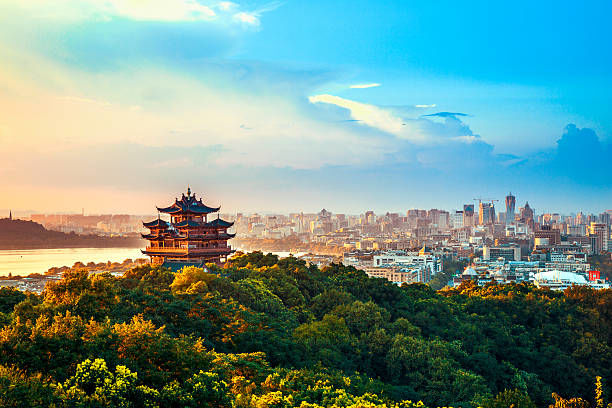 Another stunning structure in China has become an interesting topic to discuss amongst netizens. Situated in the Zhejiang area of China, this bridge has baffled individuals so much that they aren't ready to believe that the structure is genuine. The bridge was opened for local people in 2020, but it was unveiled back in the year 2017. It has just been a year and this project has been a success amongst local people just as well as for the tourists.
Now, what is so unique about this bridge? Let's find out!
Have a Glimpse of the Ruyi Bridge in China
This Riyu bridge in China is constructed very high from the ground, 140 meters (from the ground) to be specific. Prominently known as the 'twisting bridge', this design doesn't fail to surprise its viewers for its uniqueness. There are two parts of the bridge that intertwine with each other and the result is a treat to the eyes. The astonishing design that went behind in making such a wonderful piece of architecture has been a hit amongst vacationers.
The structure of the bridge has certainly raised a lot of eyebrows and people are just too curious to visit China and check if it's there for real. Many netizens also commented on the viral post that is doing the rounds; stating that they just can't believe that what they are looking at is there for real.
What do you have to say about this unreal twisted bridge? Would you dare walking on this bridge? Let us know in the comment section below.
Ready to travel for free? Earn credits and redeem them on Tripoto's weekend getaways, hotel stays and vacation packages!
Explore the best of travel inspiration on Tripoto Instagram!