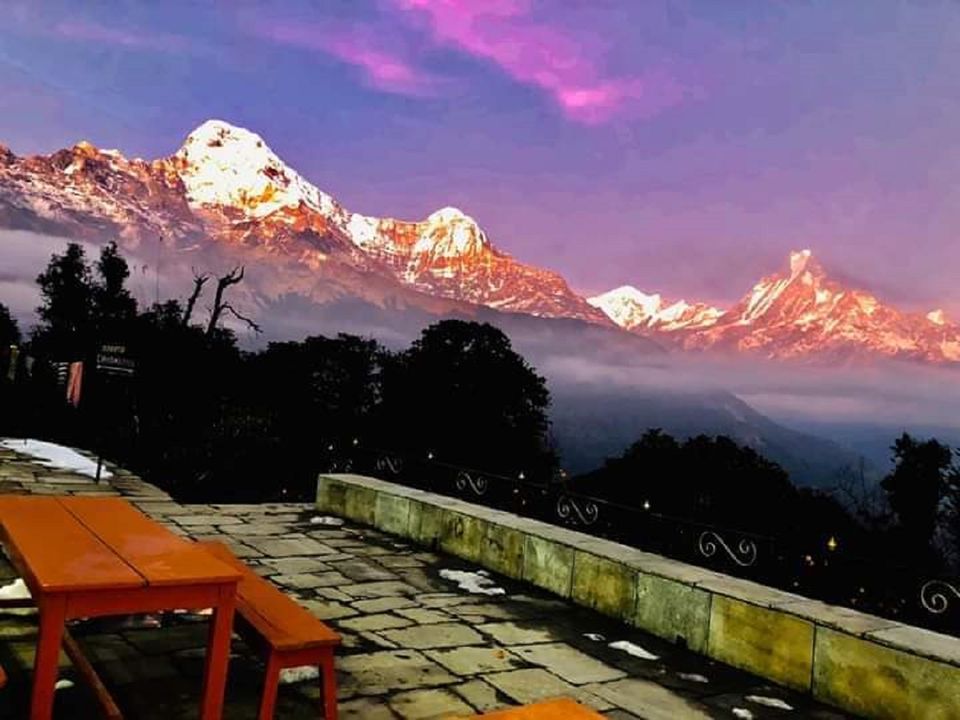 Sightseeing in the World Heritage Sites in Kathmandu: Bhaktapur Durbar Square, Pashupatinath Temple and Boudhanath Stupa
Magnificent sunrise views of the mighty Annapurna peaks from Poon Hill
Explore different Nepali cultures
Walking through lush green forests, colorful rhododendrons and refreshing waterfalls
Stunning 360 degree vantage points throughout the trek
Trip Information
Green is green, and it is so natural that it is the start of life. Green can be compared to the early part of the fresh morning. And it is the green trekking trail of the Ghorepani Poon Hill Trek that becomes the main highlight to the trekkers. Here, the green is not alone; it is accompanied by the snow-covered mountains. This contrast turns your dream into reality, as well as it seduces you with its incomparable beauties. All this is followed by easy trekking trail and this trail suits to your purpose. At the same time, this trail goes uphill and downhill only to make your trek little bit adventurous which you really want to happen while trekking. This is what makes the Ghorepani Poon Hill Trek your cup of tea and also to the absolute beginners who want to do an easy trek in real life.
A THING TO BE NOTED: Before or during the trip, there are certain factors like weather and political situations that are unexpected barriers and out of our control, which will compel us to change your itinerary. In such a case, please try to understand these barriers, but our purpose will always be to follow the itinerary that has been listed in this website that you have gone through before booking the trip.
Mountain Ascend Treks For Social Causes
Mountain Ascend Treks works in cooperation with local porters and tea-houses by giving them jobs and using their services and in this way, it uplifts the economic conditions of the people.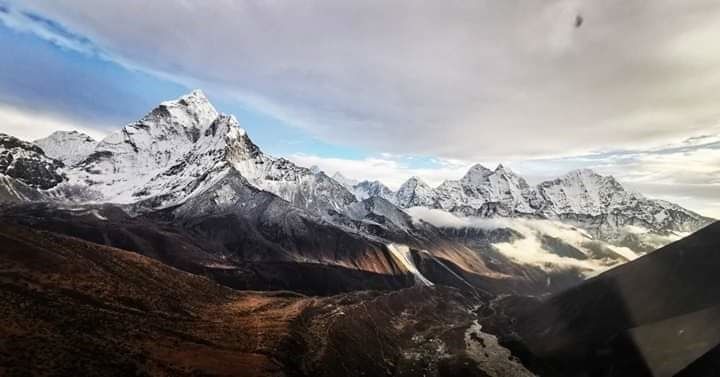 Day 1:Arrival In Kathmandu (1400 M) (Overnight At Hotel With Breakfast)
Day 2:Combined Sightseeing Of Kathmandu And Bhaktapur (Overnight At Hotel With Breakfast)
Day 3:Drive To Pokhara (900 M) (Overnight At Hotel With Breakfast)
Day 4:Drive To Nayapul (1010 M) ( 1:30 Min Trek To Ullere, 1960 M, 6hrs) (Overnight At Hotel With Breakfast, Lunch, And Dinner)
Day 5:Trek To Ghorepani (4hrs 2874m) (Overnight At Hotel With Breakfast, Lunch, And Dinner)
Day 6:Trek To Poon Hill Early Morning And Tadapani (3210 M And 2610 M, 7 Hrs))(Overnight At Hotel With Breakfast, Lunch, And Dinner) Issing Days
Day 7:Trek To Ghandruk ( 1940 M, 4 Hrs) (Overnight At Hotel With Breakfast, Lunch, And Dinner)
Day 8:Trek To Nayapul And Then Drive To Pokhara, 1010 M, 5 Hrs) (Overnight At Hotel With Breakfast, Lunch, And Dinner)
Day 9:Rest In Pokhara (1740 M) (Overnight At Hotel With Breakfast)
Day 10:Drive To Kathmandu (1400 M) And Have Farewell Dinner (Overnight At Hotel With Breakfast)
Day 11:Departure From Kathmandu (1400 M) (Breakfast And Transportation Is Included)