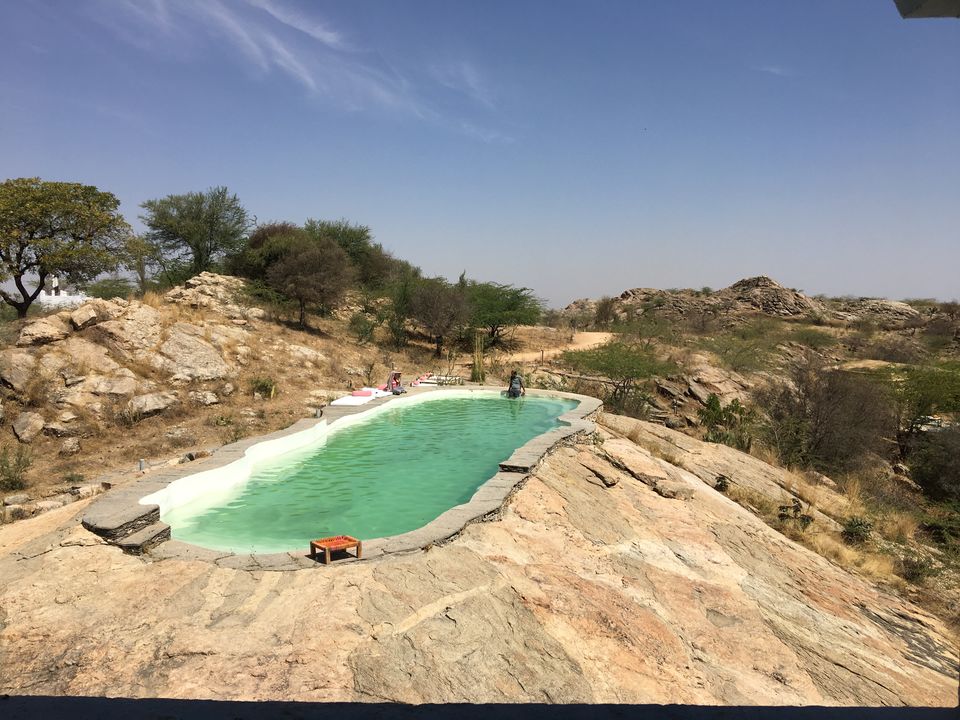 Lakshman Sagar was on our way back after a Spiritual Tour of Pushkar and Ajmer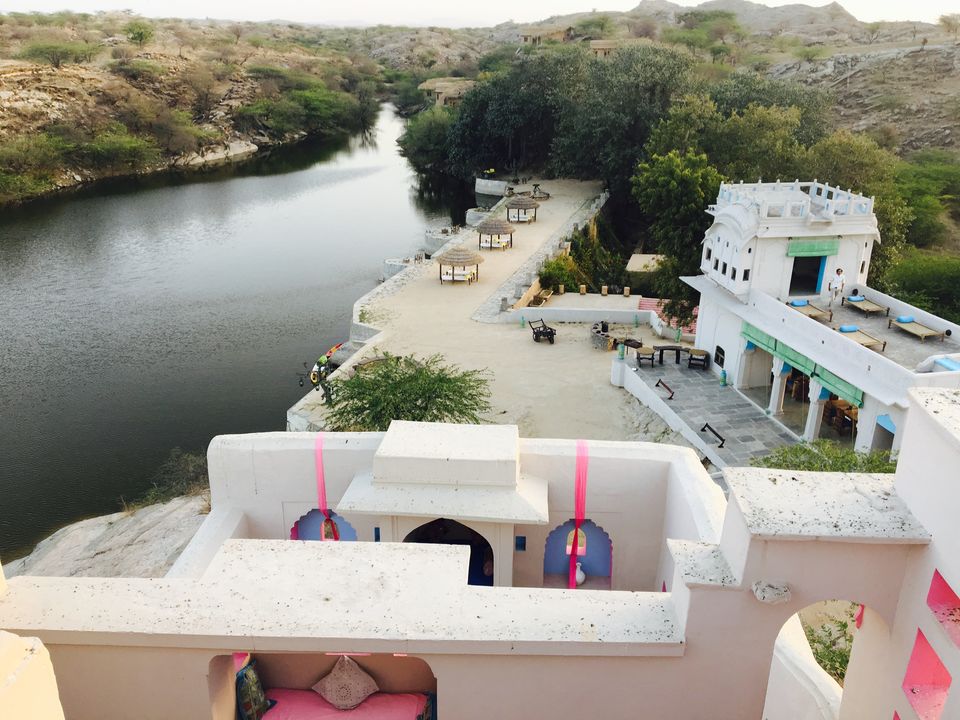 This hidden oasis is located at Raipur , Pali District , near Haripur Railway Station and almost 2 hrs away from Ajmer.The inner road to Lakshman Sagar is a single strip Dirt Road almost 2 Kms before this beautiful resort arrives.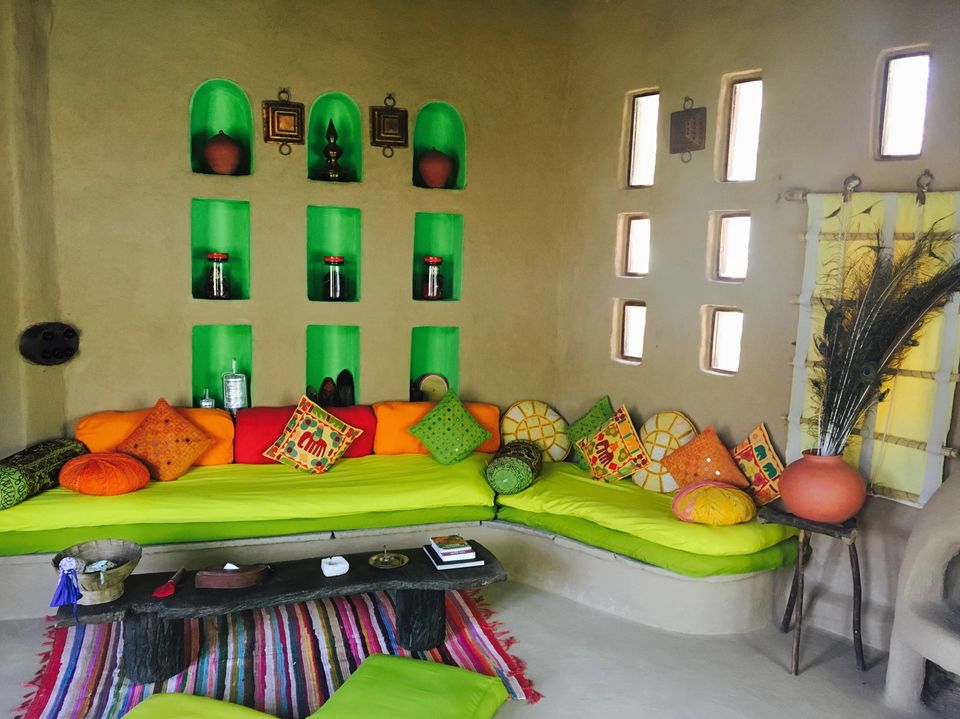 You effectively get the on the primary look this was the chilling spot of Maharajas and Maharanis. As a matter of fact it was a hunting lodge for the Royal Family.
A manmade lake in between the hills and scattered 12 beautifully designed cottages with no cellphone reception are the main keys to rejuvenate your souls. This place has an enormous healing power for your tired , stressed and busy mind. We were immediately feeling relaxed even before going to our rooms.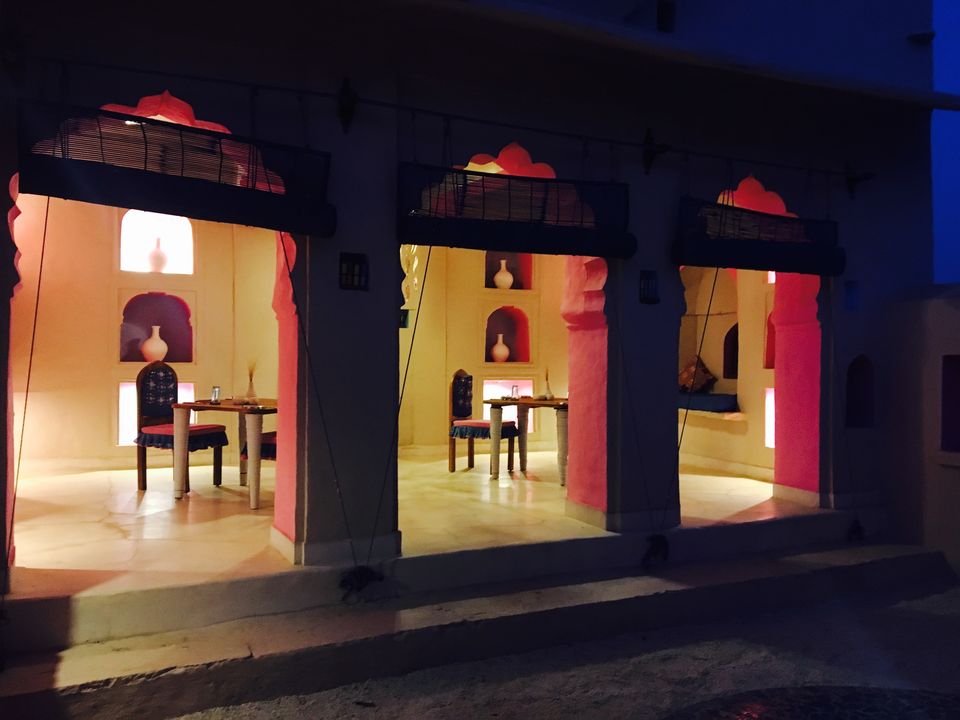 The main buildings apart from the Cottages are Zanana Mahal and Mardana Mahal out of which one is converted into Dining Area and other into a formal Sit Out with a Terrace.You will homely here with no formal Reception area and very friendly and smiling staff including the manager.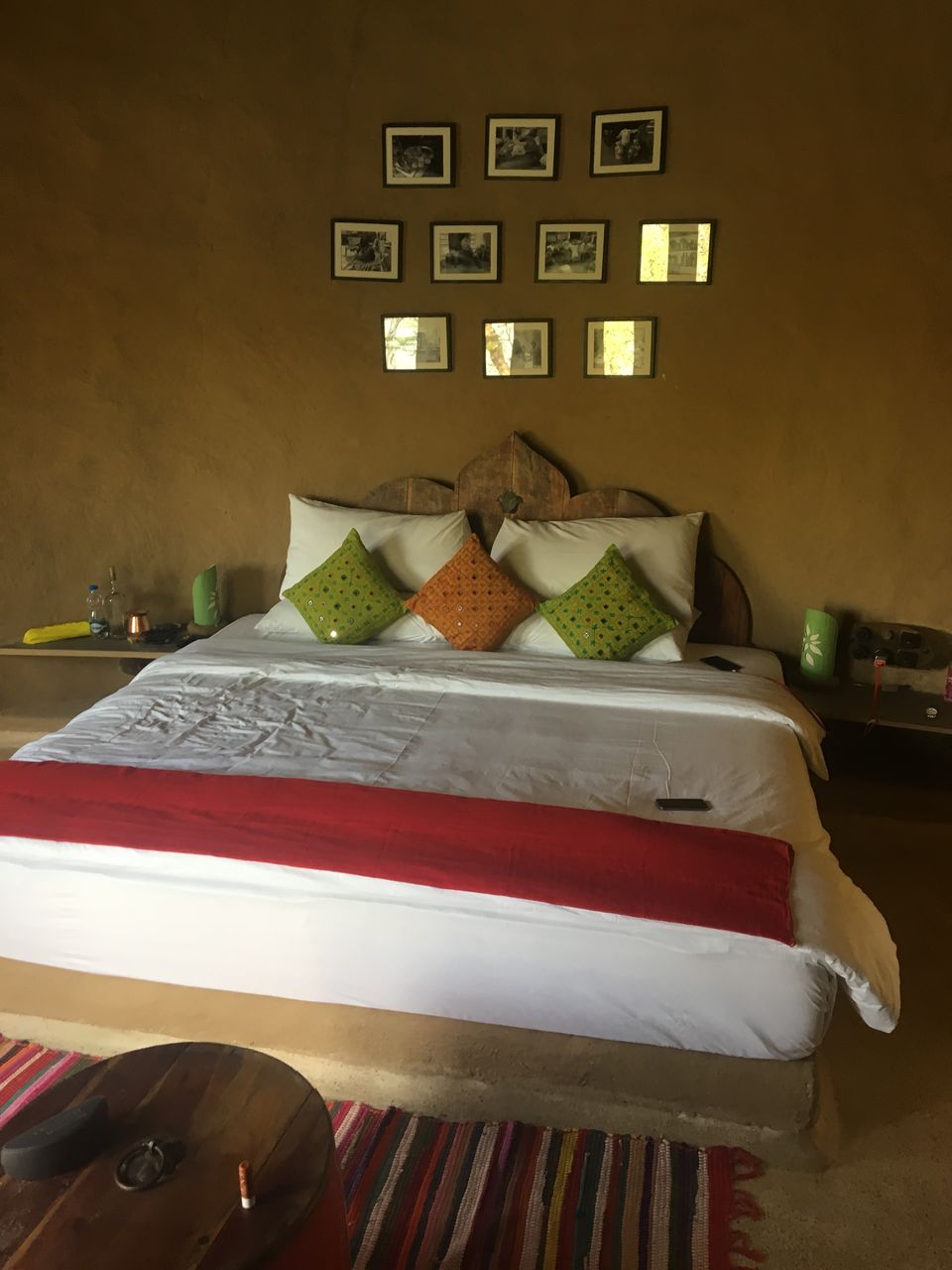 Once you open you rooms with an Old Heritage Style Keys and Locks you enter into The Heaven of with vibrant colors and personalized artifacts. Each and everything from Door , Lights , Boxes and even Shampoo Bottles are customized. Our belief of personal involvement of the higher management became stronger after seeing this. And to add each room has a Private Plunge Pool. Rooms are equipped with Air Coolers but they are more than sufficient.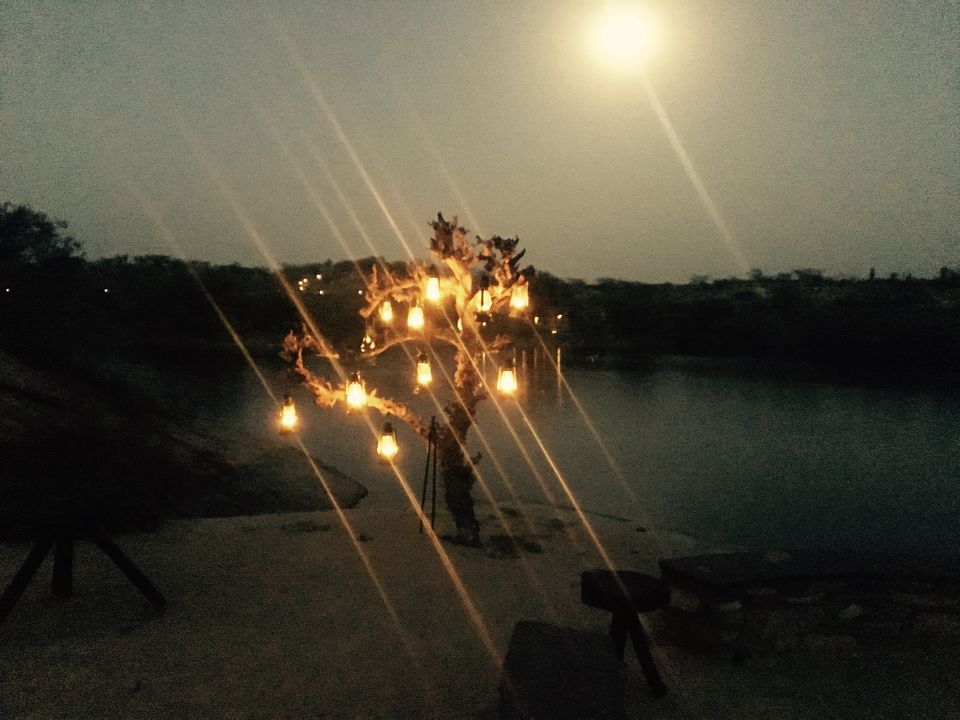 The evenings were way more awesome with Birds and Peacocks coming back to a tree in the resort. There were more than 50 Peacocks/Peahens and hearing their sound and looking them settling down on their definite branches of the tree were eye soothing. A cool wind flows into your body and huge open fields along with hills in the background and the orange colored Sun hypnotizes your mind . And Ginger Fudina tea with Local Rajasthani snacks completes the formality. Along with the story teller Mr Dayal was always entertaining us by sharing a Lot of Knowledge and Tales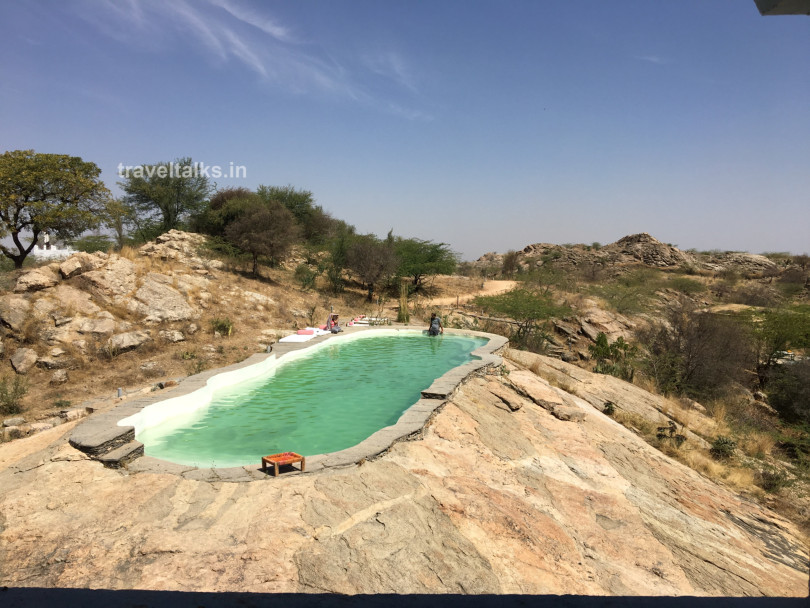 The pool is carved from Natural Rocks and a perfect setup for photographs.
Nights were little cold but when you have Bonfire near the Lake what else you need!!!! We settled down with our drinks and they offered us to Pack the food in Tiffins in our rooms. Food again reminds you of your home....Very basic and organic food yet you enjoy it to the fullest. Even a Aloo Sabji wins your heart.
PS : They grow everything Organic in their garden which is easily accessible
On the Barbeque night they we all charged up with Live Music and the Burning coals but the thing that won my heart was when they knew my wife was on fast they got Pineapple and Apple and grilled them and served her. She should not also miss the fun. And that too without our demand or request.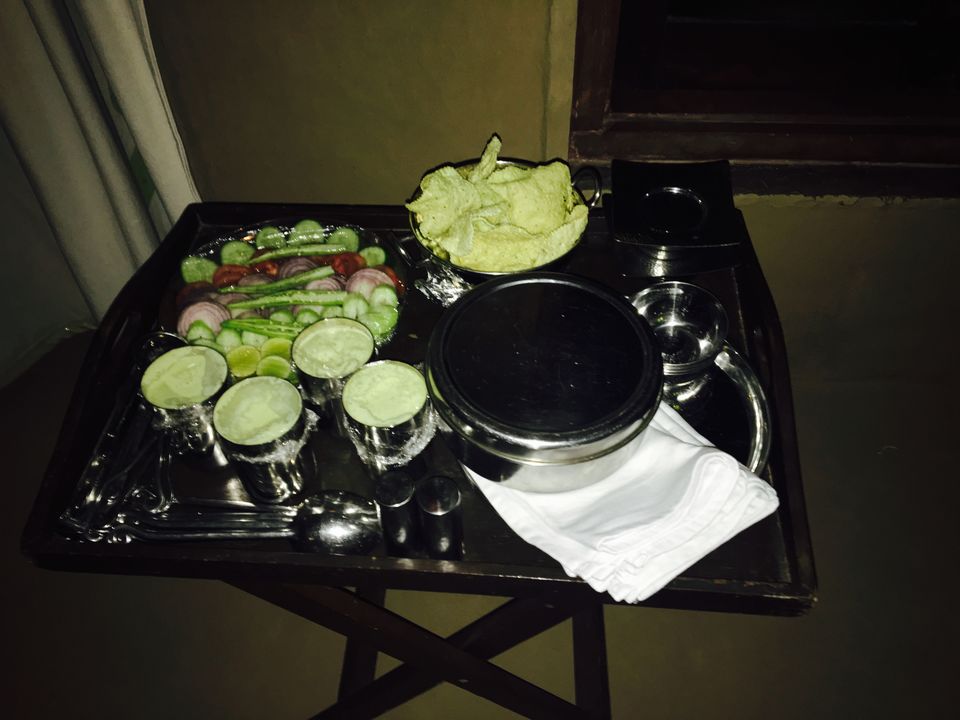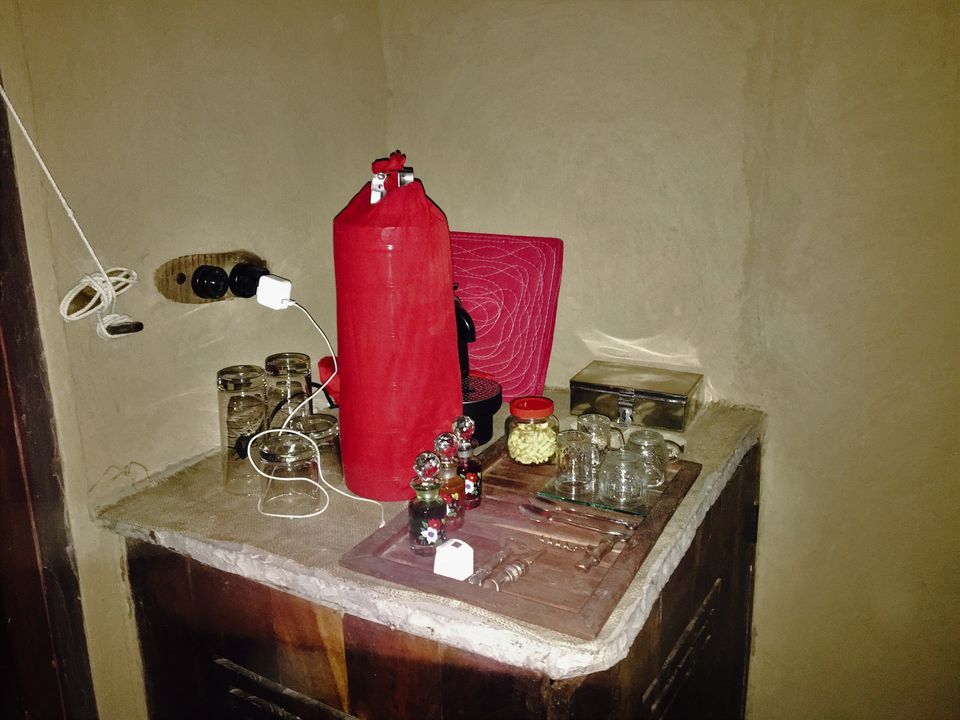 It's a nature resort and they proudly say it. You may find small insects in your room. Do not leave the food open as it attracts insects.
A hut In which we had breakfast , a bonfire at which we had our dinner , a special request made possible by serving us Daal Baati , Beautifully decorated room , Lakeside seating , Sunset on Terrace , Picking potatoes in their gardens , playing dholak ...ahh... the list will never end....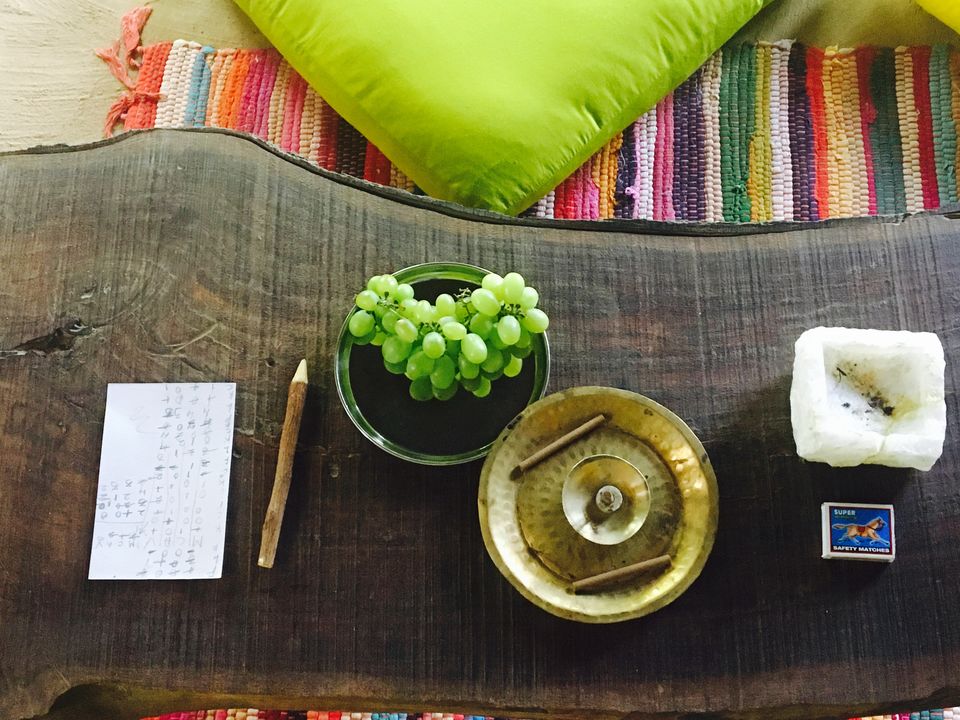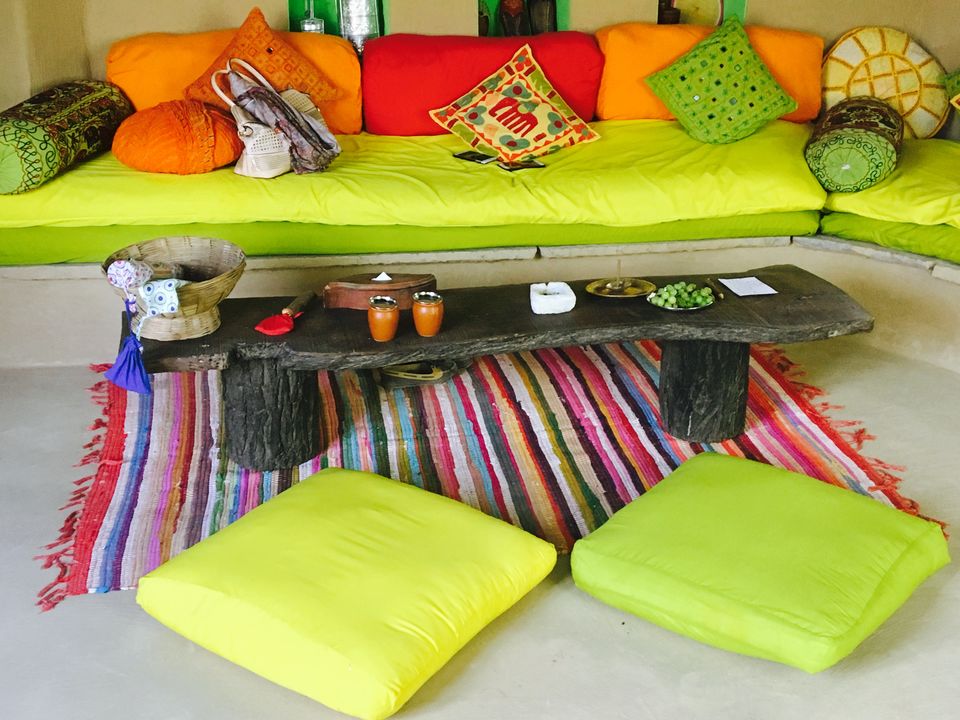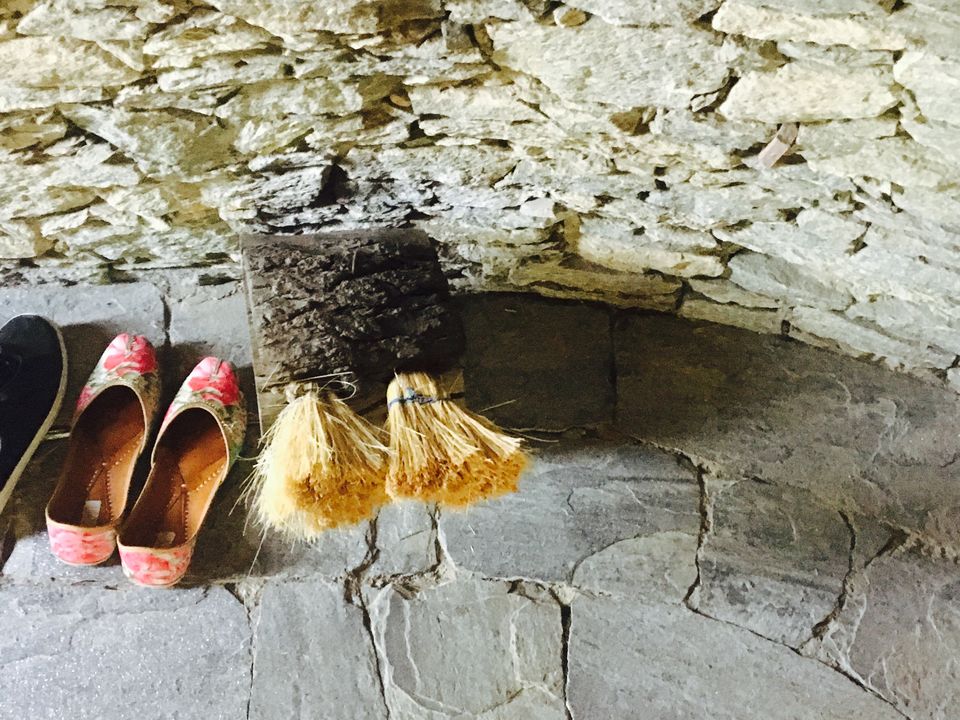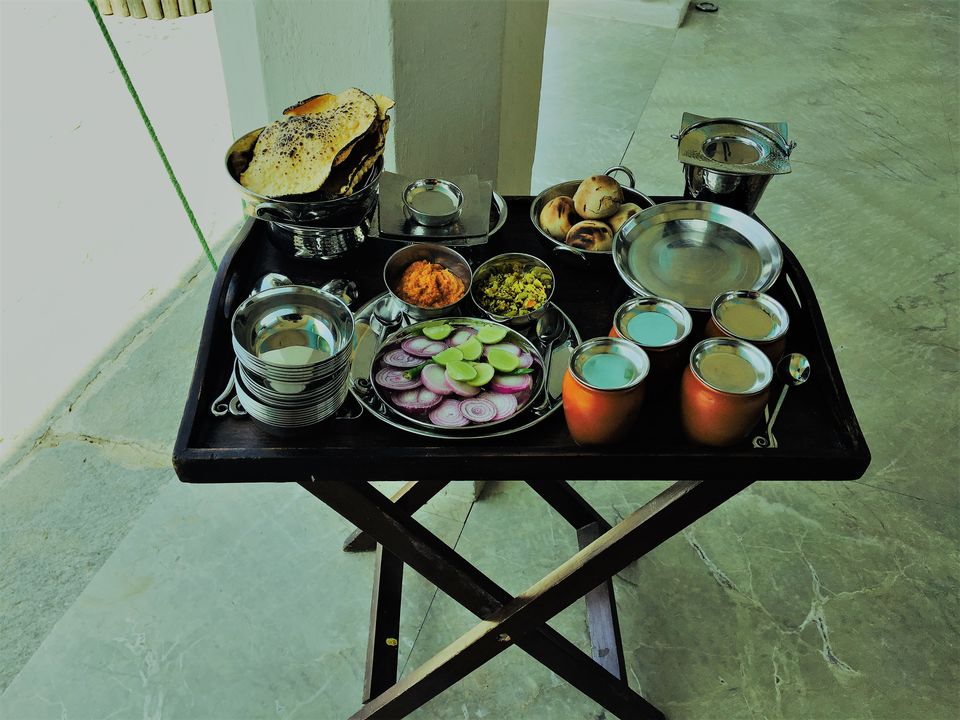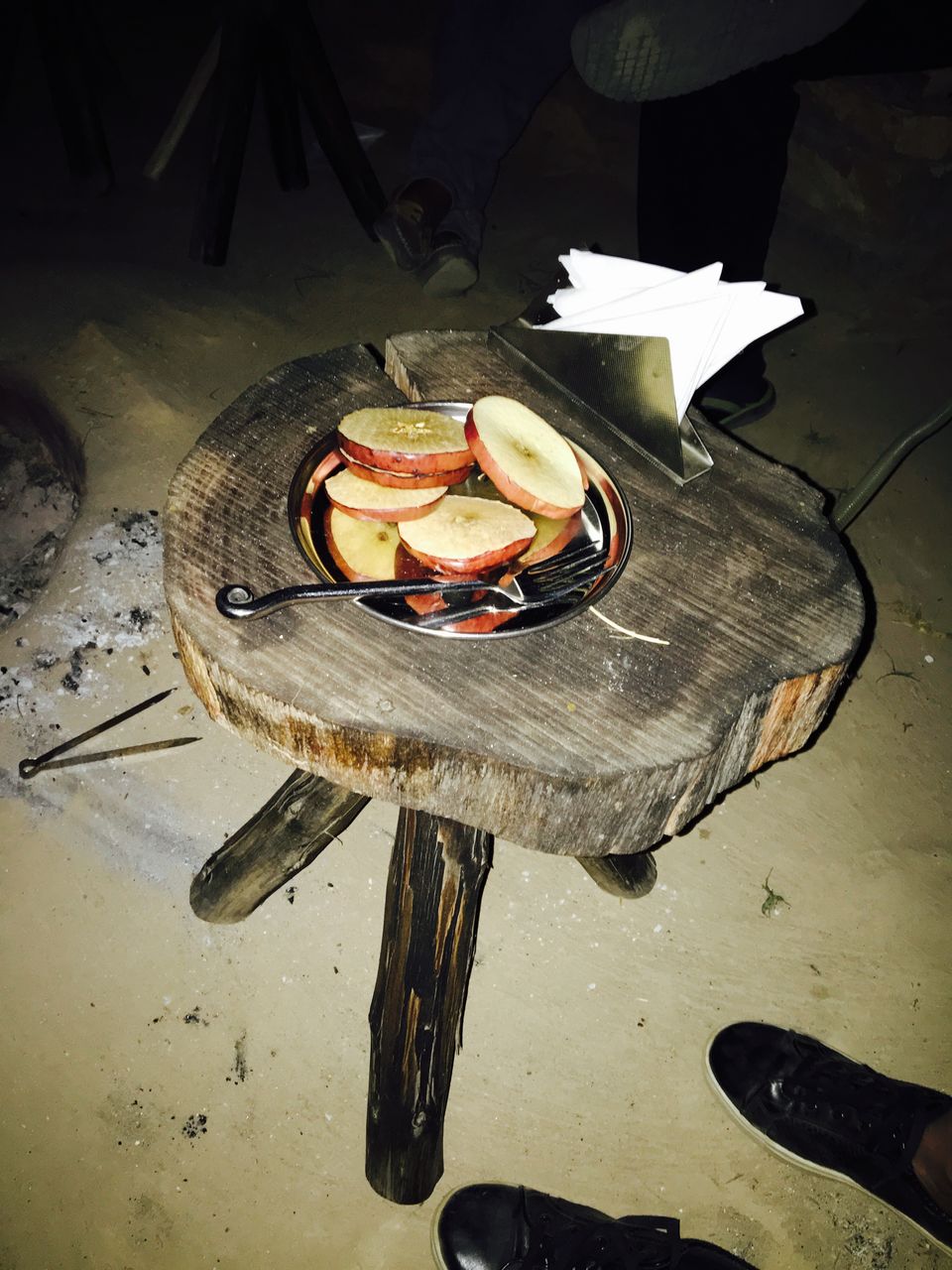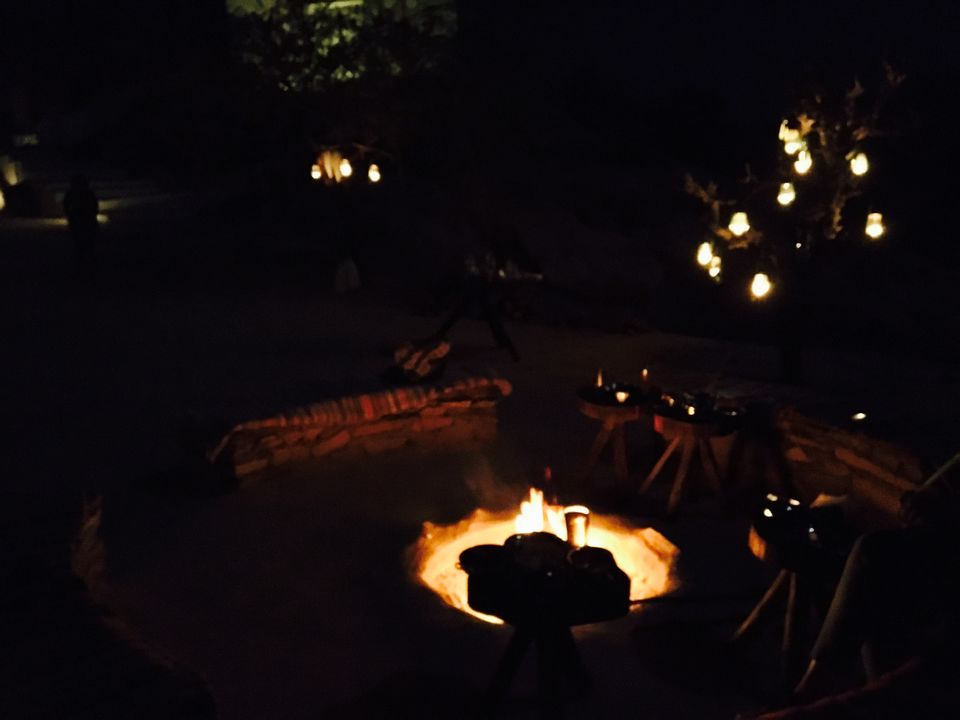 Would I like to there once more??? Indeed... on the off chance
that somebody offers with the expectation of complimentary I'd be there consistently ????