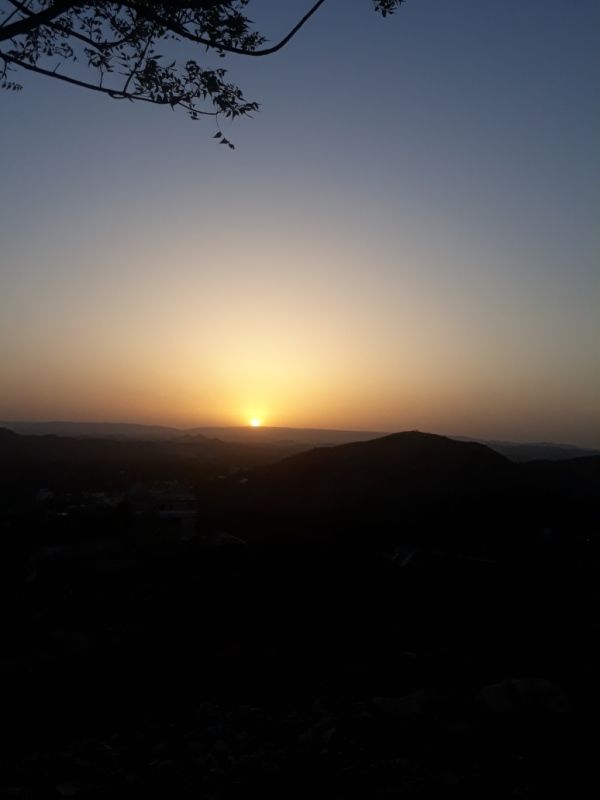 TEXT BY RAKESH GIRI GOSWAMI, PICTURES BY RAKESH GIRI GOSWAMI AND MANJU LATA GOSWAMI
The diverse culture and history of Rajasthan attracts large number of tourists to this part of country. Such features have been fairly well documented in may travel brochures. But still there remain many lesser known or rather unknown destinations whose info need to be presented before travel enthusiasts. There is general impression in minds of visitors is that former royals lived lavishly, were always fighting and committing atrocities on their people. The truth is exactly reverse, rulers were always concerned about welfare of their people and many monuments are living testimony of their worry for people. They developed many facilities like roads, large water reservoirs, shelter places, palaces, temples which have now become picnic spots etc.
Rajasthan is well known for 2 tourist spots which claim to have good sunset viewing locations,viz. 1st is the sunset point at Mount Abu,only recognised hill station in Rajasthan state,2nd is sunset point at around sand dunes near Sam village which is 45kms. south west of Jaisalmer. Both these places are now on international tourist maps, and visited by large number of domestic as well as foreign visitors.
This piece is about a not so well known spot near Rajsamand town in central part of Rajasthan state, which if developed properly ,can also become a popular sunset point. Rajasamand is already well known for its old lake which is also a popular travel spot. Located in lap of Aravalli hills Rajsamand is visited a single day destination by people coming to Udaipur or Nathdwara.
The sun set point is actually a 400 year old Annapurna mata temple, located on palace hill, just NW of Rajsamand town and located along right hand side of Udaipur-Delhi national highway, the height of this hill is 300 mts. in comparison to surrounding area, the mean sea level height is 700 mts.This hill can also be reached from Rajsamand town through a road along NW periphery of the lake bearing name of town. It commands an excellent view of area in 15kms radius. Apart from Annapurna temple this hill also has an old fort called Rajgarh fort, built by the then ruler of Udaipur Maharana Raj Singh during his reign 1652-1680.He was contemporary of Aurangzeb. Fort is in ruins but municipal corporation has started renovation work by making 3 viewer points, a coal tar road has been constructed from base of hill to temple. The sunset experience is difficult to describe, it can be felt only.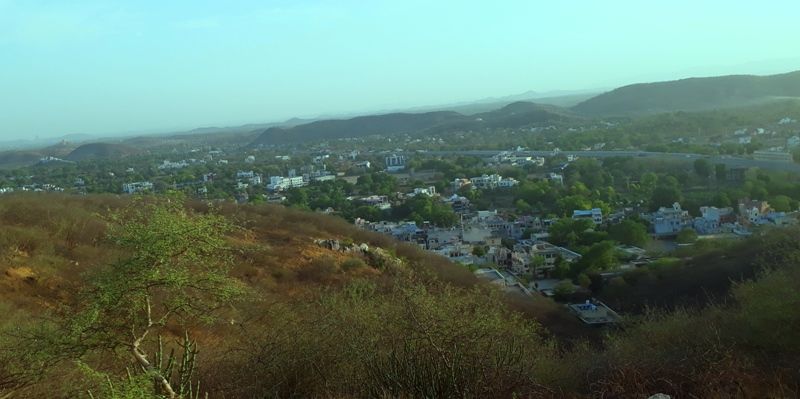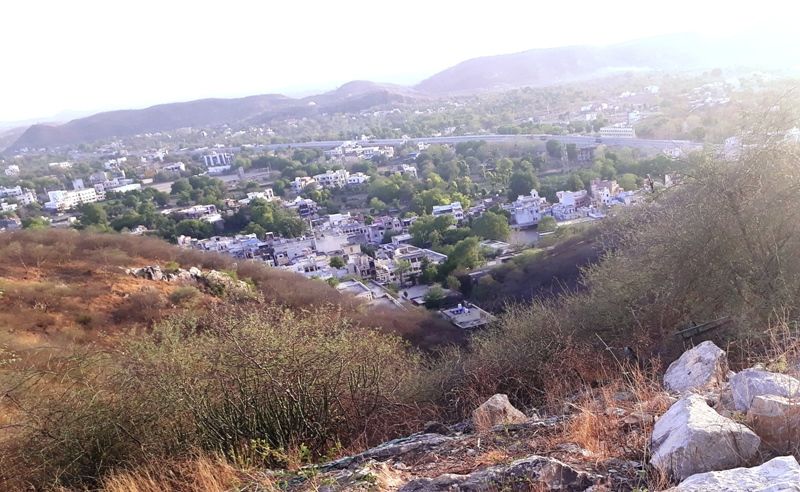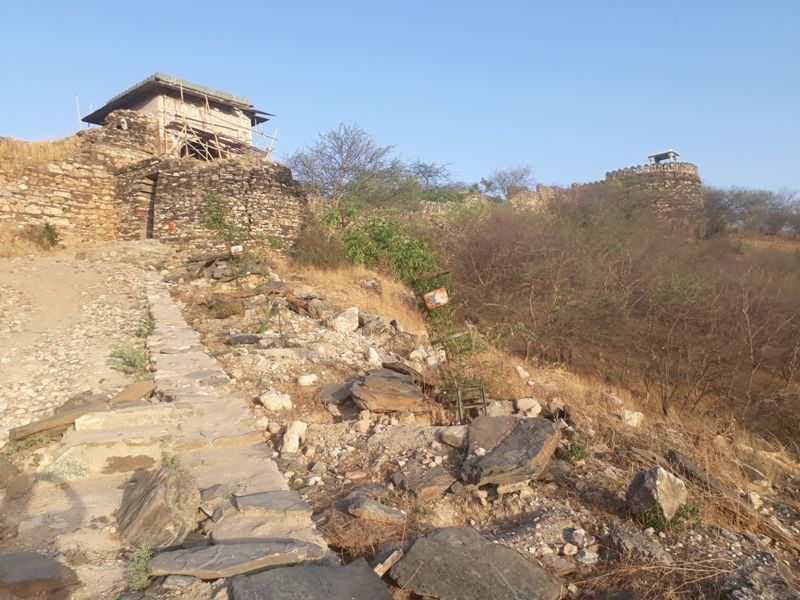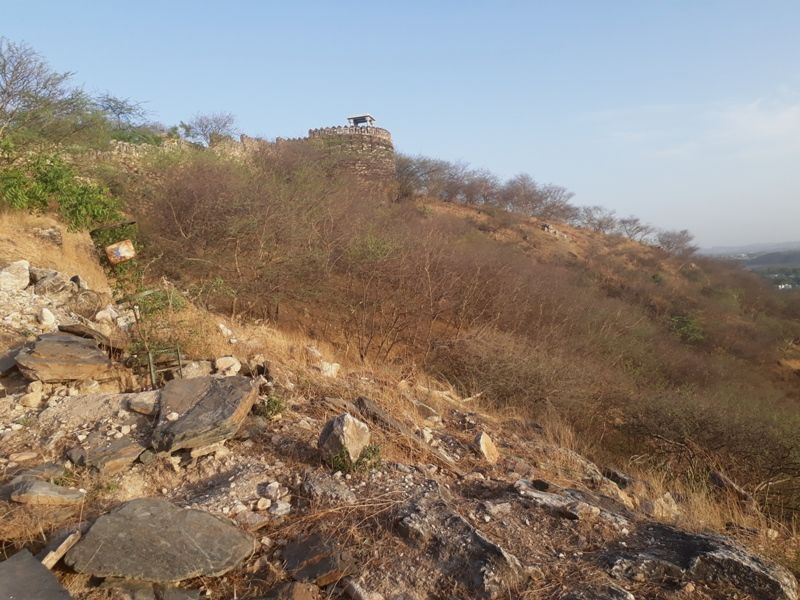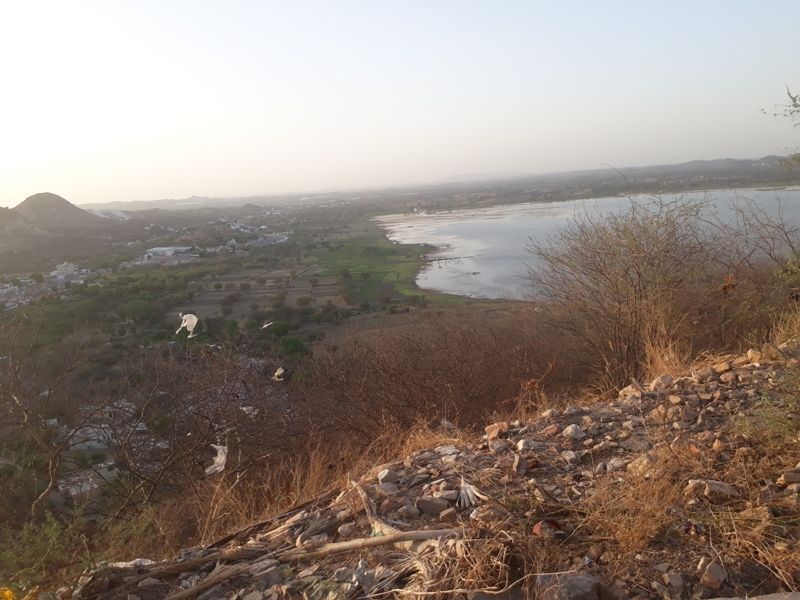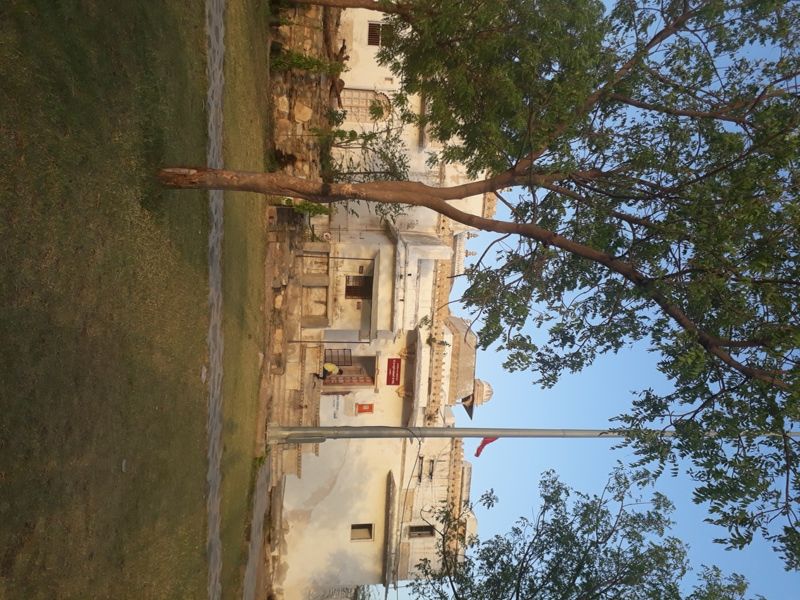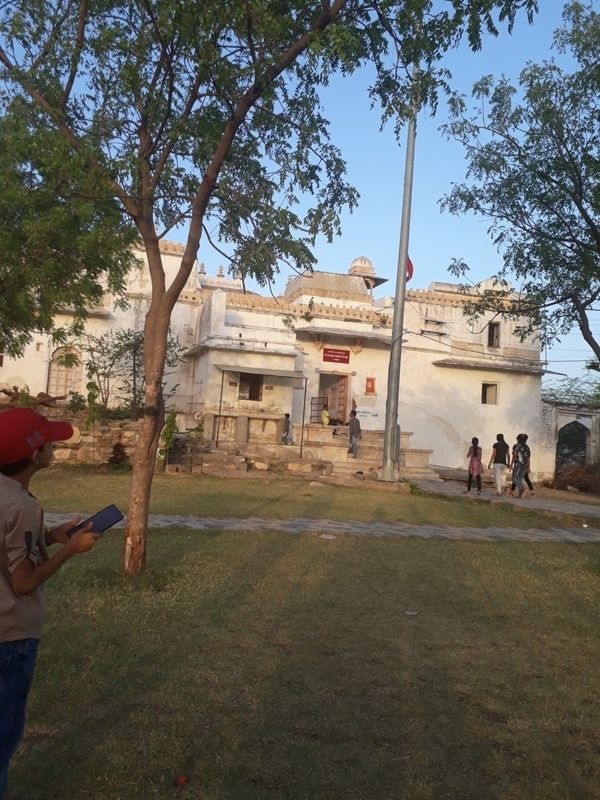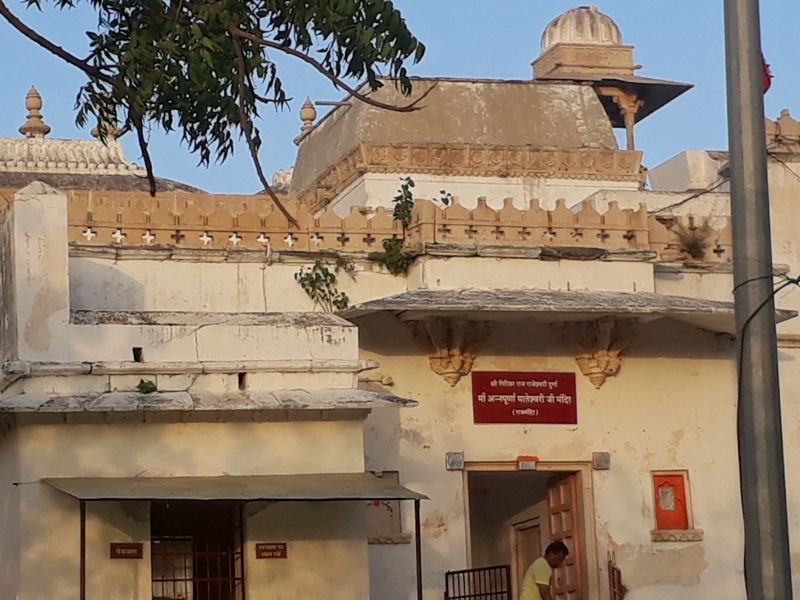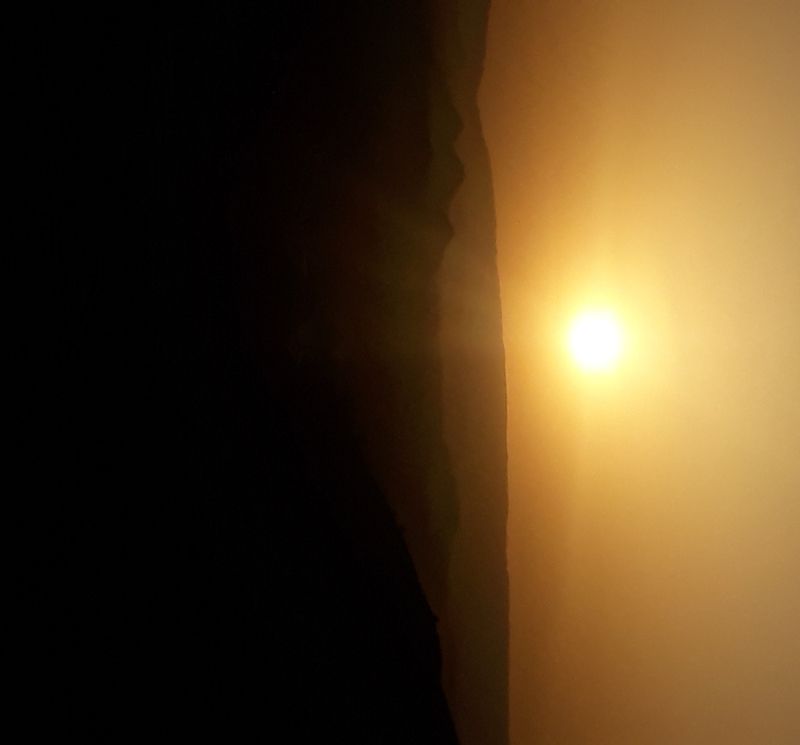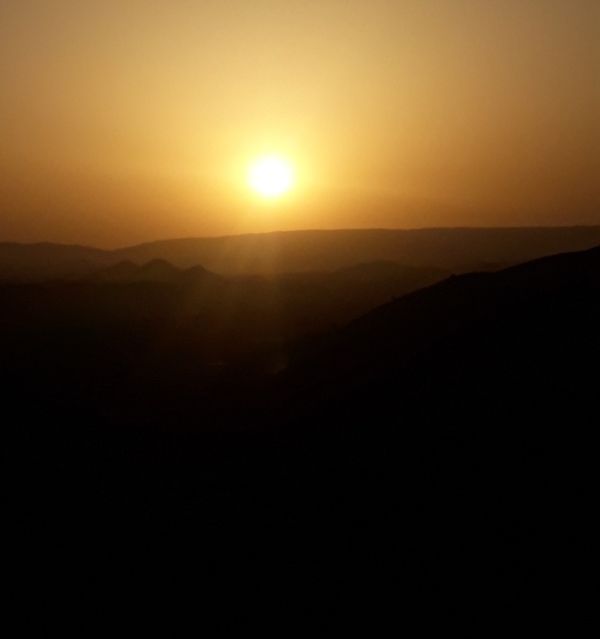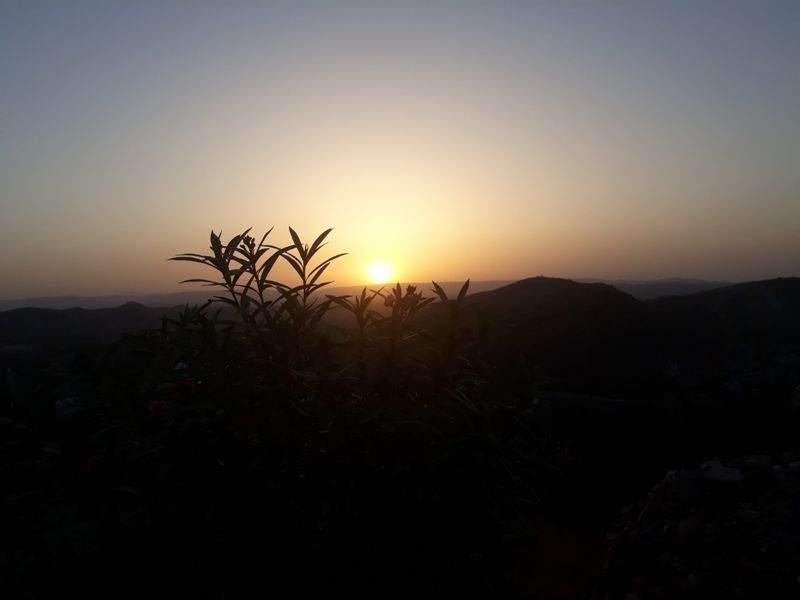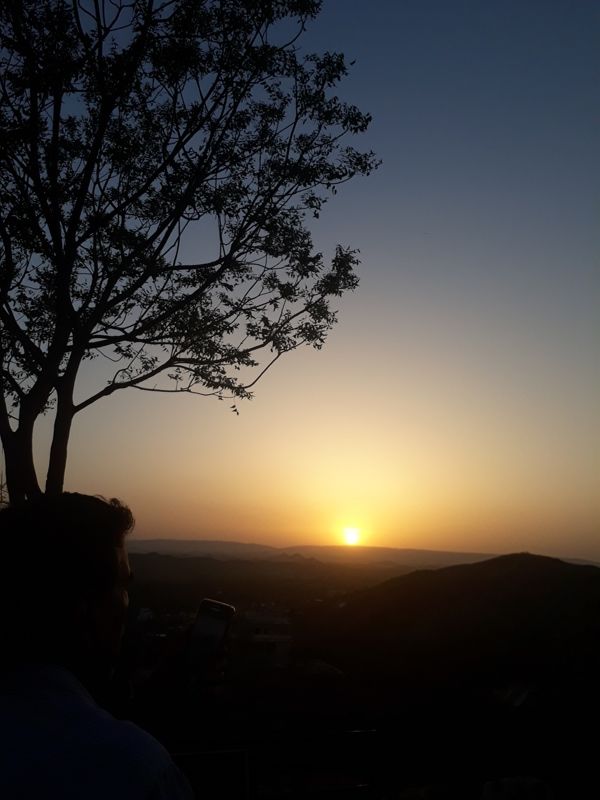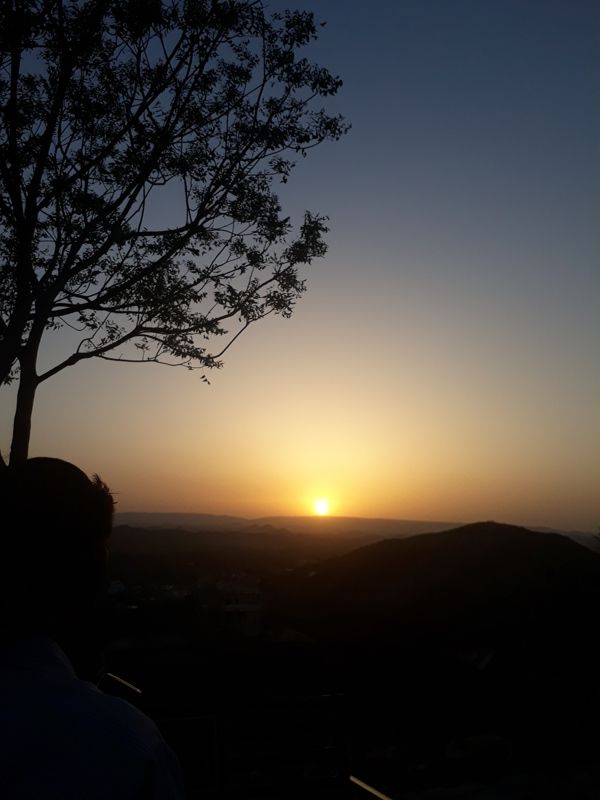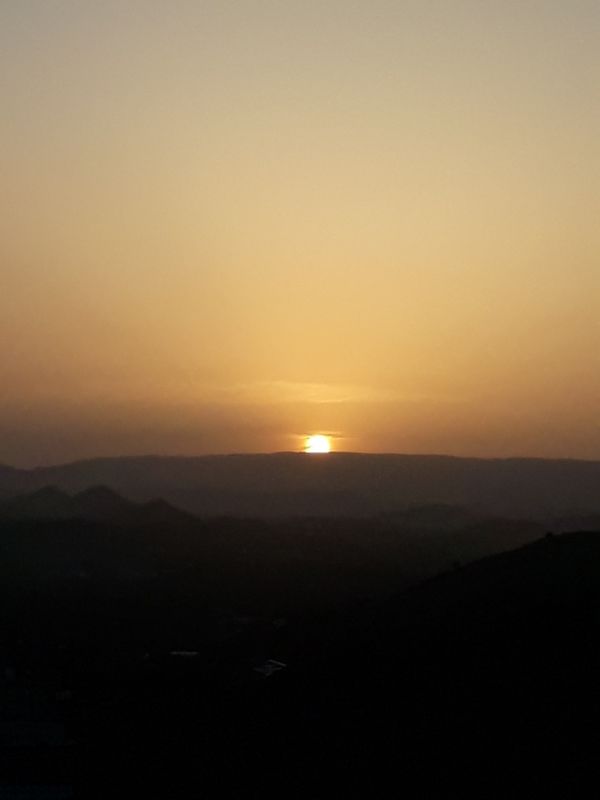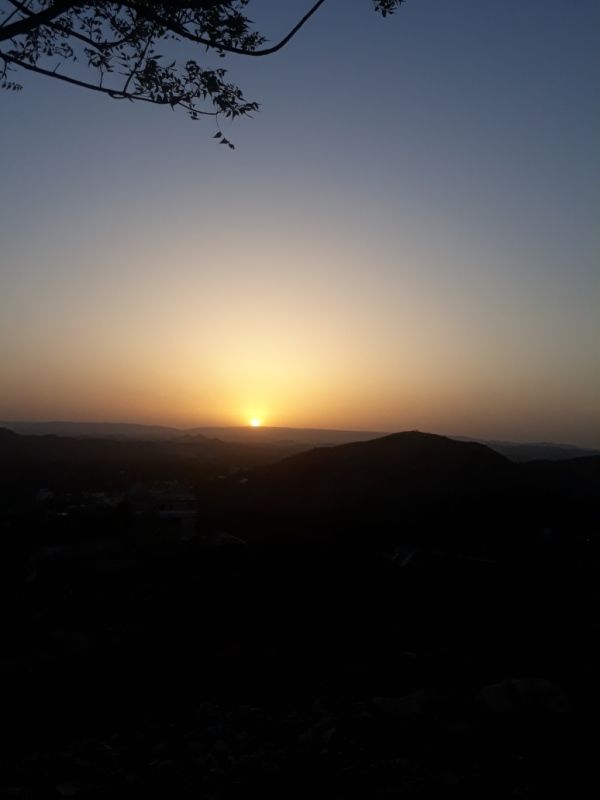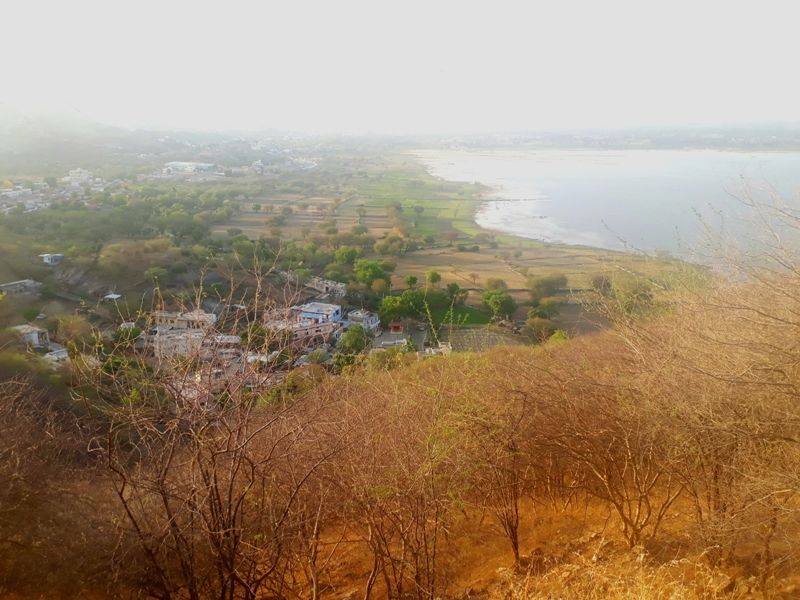 Basic data- Rajasamand is 66 kms.north of Udaipur, and located near town of same name along NH-8 connecting Udaipur-Delhi. Udaipur is nearest airport having daily connectivity with Delhi -Mumbai. One can stay in Udaipur and then hire transport from there. Rajsamand town is on 4 lane national highway so it is less than an hour's drive from Udaipur. Being on NH, there is 24 hour transport availability in form of state roadways buses/private travel buses taxis etc. One can also go there by train from Udaipur but takes 2-3 hours, and lake side is 5 kms. from railway station, while it is only 1.5 kms. from highway. Many hotels are available on way to lake side where one can stay. Many restaurants provide snacks, tea and breakfast, one can also have lunch, or tourists can also come with pack lunch from Udaipur if you are staying there. Near Annapurna temple parking is available but no food counters are available so please go with your own refreshments and water bottles. This area has moderate climate so one can go there at any time of year except May-June.
________________________________________