Hours of juggling through blogs, usually flipping virtually beyond first page on Google, I planned my perfect itinerary to Jaisalmer. Khuri, a remote and rustic village caught my interest, having it mentioned as offbeat fascination. The blend of closely encountering traditions of Rajasthan to stepping into the solitude of Thar Desert – Khuri grabbed a mandate place in my itinerary, to quench my close observant thirst as traveller.
The desert of Khuri is hounded by fewer tourists, unlike Sam Sand Dunes, making it an invincible part of my travel journal. My mind started to mellow down, after days of planning, as I started my journey to Khuri Vilage. The idea of home-stay in a offbeat Rajasthan Village, interacting with natives, soaking my feet in sands of Thar desert, riding the desert animal, watching the sunset – it beautifully created bubbles of alacrity, as I sat on the local, rickety bus to Khuri Desert. The experience – Overwhelming would be understatement, it was exhilarating as I filled my memory bag with some of the most delightful moments. It was an experience, I must say, lucky to have experienced.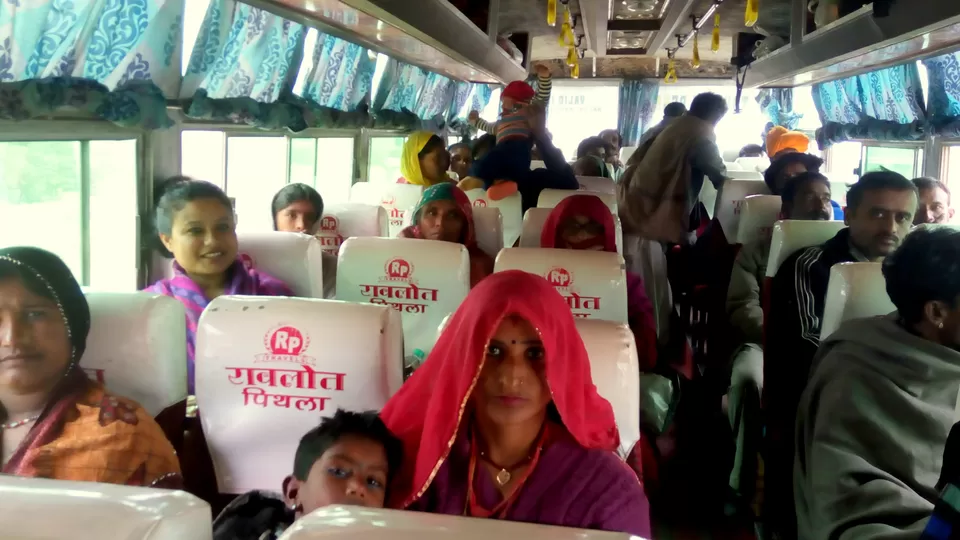 HOW TO REACH KHURI DESERT
Khuri Desert, slightly offbeat as destination, is a great place to experience culture, tradition and explore the place mingling with locals. Time again, after repeated mentions, I accept I am in love with the idea of budget travelling. I believe it not only saves me money, definitely the major reason and goal of seeking travelling with less dimes, but help me know place better, through eyes of natives and locals.
There are two ways of reaching Khuri Village, if you aren't driving your own vehicle. The first option is hiring taxi which is not the budget way and charges from Jaisalmer to Khuri would be anything between Rs 500 – 600.
The second and budget option is taking the local bus to Khuri. The bus from Jaisalmer to Khuri is nothing deluxe but rickety, crowded with local villagers. The buses ply daily at certain timing and take an hour to reach Khuri village. The bus stop for local Khuri bound bus is nearly a km from Gadisar Chowk. You can ask the direction from anyone at Gadisar Chowk. I boarded the 1.00 pm bus to Khuri village, as I sat in the super crowded, rickety bus, creaking to prove its age, I could manage to grab a seat for myself. The bus fare is only Rs 40/person, justify when I say it is within budget. The local and natives will stare at you in fascination out of curiosity but never mind, peep out of the window to drool over the desert beauty
WHERE TO STAY IN KHURI
Khuri Village and desert has become lately a tourist attraction, hence there are many homestays in and around the village. I have this agglutinating habit of spending hours preparing my perfect itinerary, especially when I travel solo, to keep things within budget. Going beyond number of pages in Google to read blogs that are informative, I consider it a good habit. While finding out information about Khuri, I happened to read about Badal Guest House, hundreds of appreciation for the host, without second thoughts I booked my accommodation with them.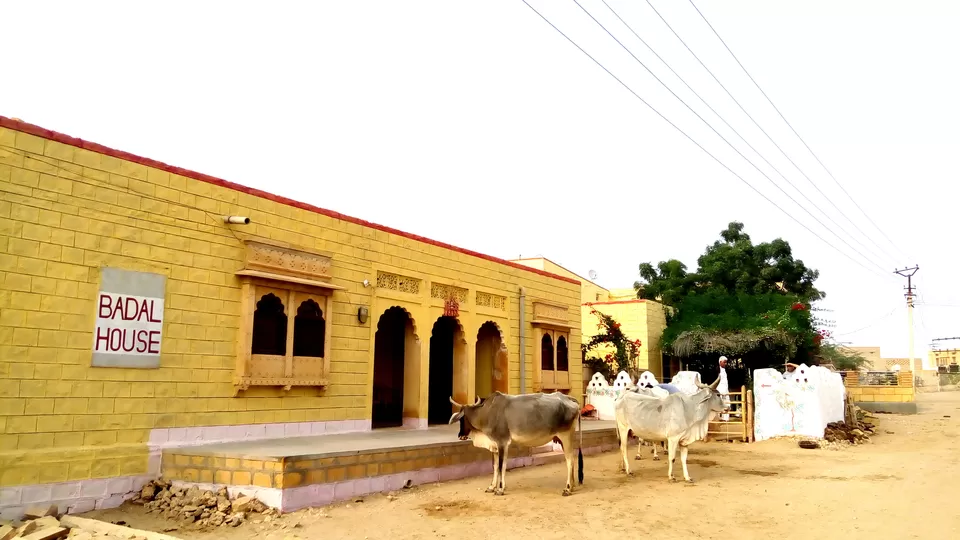 Badal Guest House is the best and most affordable place to stay in Khuri Village. Badal Ji, the host of the homestay is an impeccable host, someone whose hospitality I never am going to forget. The stay is arranged at basic and simple mud houses with basic amenities like electricity and charging point. There are rooms also if you prefer, but I recommend mud houses to be the stay slayer. Accommodation for one night is only for Rs 300 per person with sumptuous dinner, breakfast and evening tea included. Can you believe that now? Badal Ji stays with his family, such an humble and down to earth individual, with stories to inspire, stories of natives and culture and he definitely leaves you with the feeling of perfect homecoming.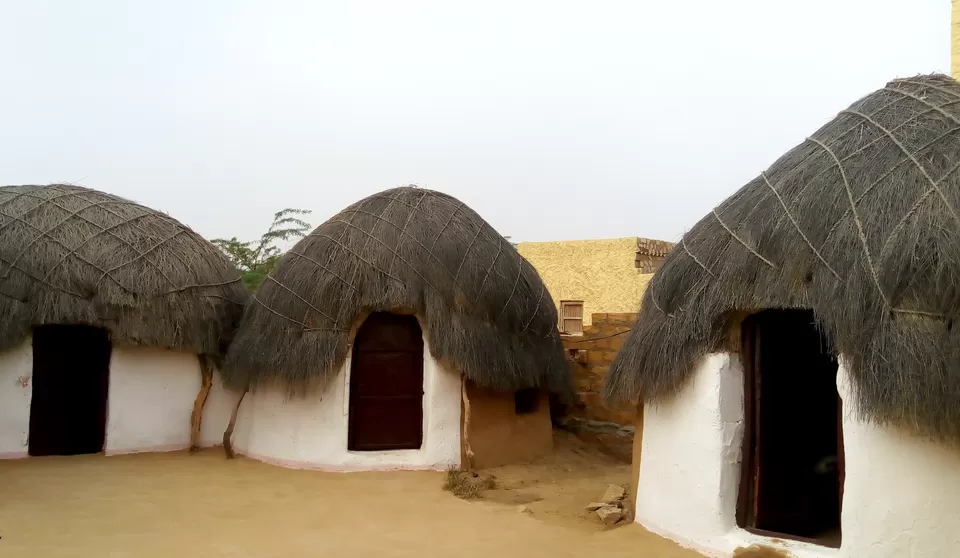 Contact Number for Badal Guest House – 8107339097 (It is easy to find the location for the place. Call Badal Ji to know about availability).
KHURI WILL ALWAYS RESIDE IN MY HEART
There are places that leave you speechless, not for its sheer spectacle every time, but for the way you were treated being there. Not for a second, thought of being a visitor and stranger crossed my mind. Khuri Village gives you reflection of native people, their lifestyle and how they spend the day. Life is not easy but most of them are content, untouched by the urban demands of change. While in Khuri, do all of these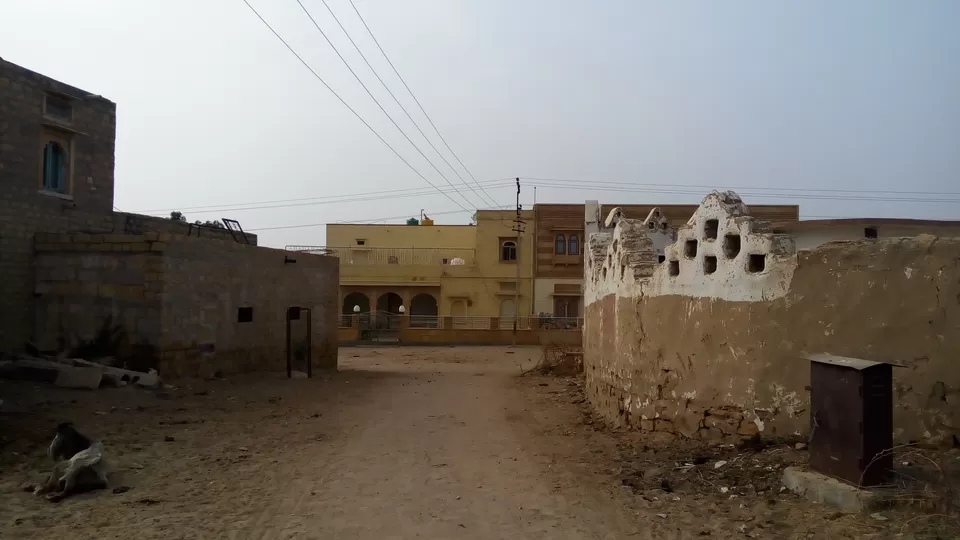 Set on foot to trail the village - Leave back your laziness and start exploring the village, dust and sand everywhere, the pale yellow stone houses execute the richness of the place. A special hoot for the ladies, miseries and thresholds apart, they wear poise in their patience. Afternoon is the best time to take a village tour, ladies milking cows, men back from work, kids mingling near the camels, different shades of the village come to life. There would be people looking at you but out of curiosity, never mind that. Walk across the village, talk to people and get to know the place better.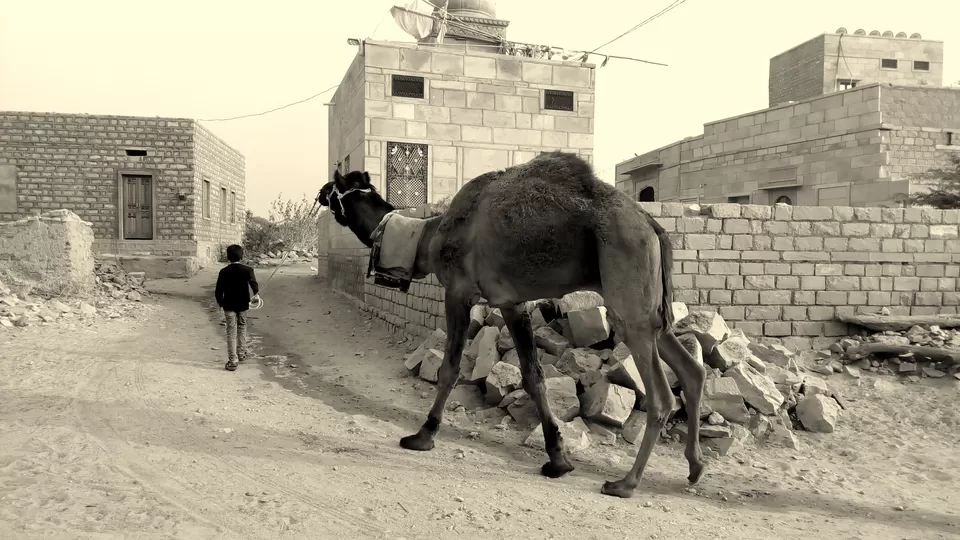 Camel riding – Khuri desert doesn't offer a platter of sand dunes, restricted and small, but solitude and limited tourist makes it a spot to relish and cherish. Camel rides at request are arranged by Badal Ji from guest house at a price of Rs 350 per person. Ride on camel while kissing the desert breeze, get off and sit on the sparkling sands of the desert, grab a cup of tea meanwhile you get ready to drown yourself in the prolific sunse
Get up for the sunrise – Well, I could not do this but if you manage to separate your eyelids in the morning, do drool in the first rays of desert dawn. The slow sunrise turns the desert gradually into shades of golden, to let you immerse in the joy of the spectacle.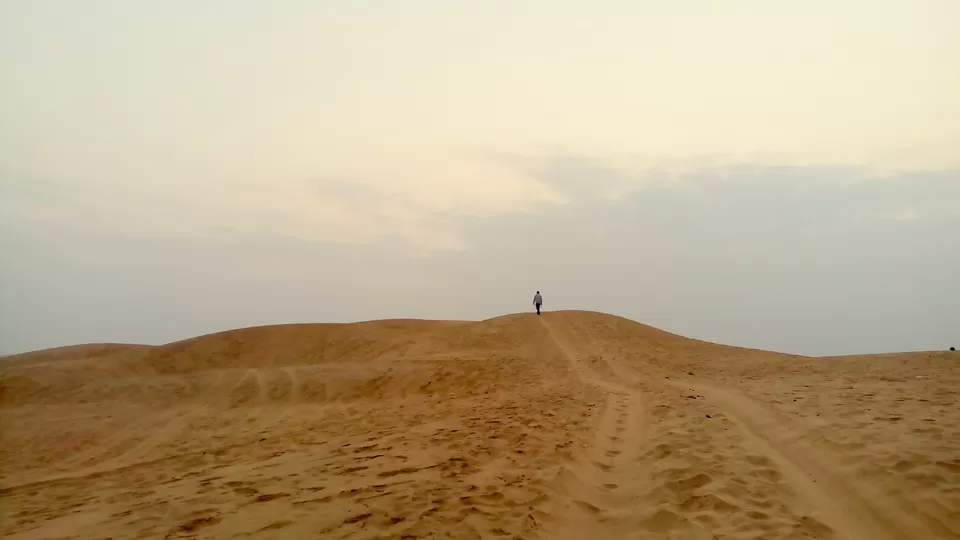 Spend the night in desert – Unfortunately, I wrapped myself comfortably under the blanket inside my night abode at Badal Guest House but try something raw. Experience the serenity of desert as night engulfs the place in its charismatic charm while you lie under starry sky. There is an option to spend the night in Khuri desert but you have to sleep under open sky on mattresses provided by the host. Food and warmth, in deserts of Khuri, under open sky is worth all the experience.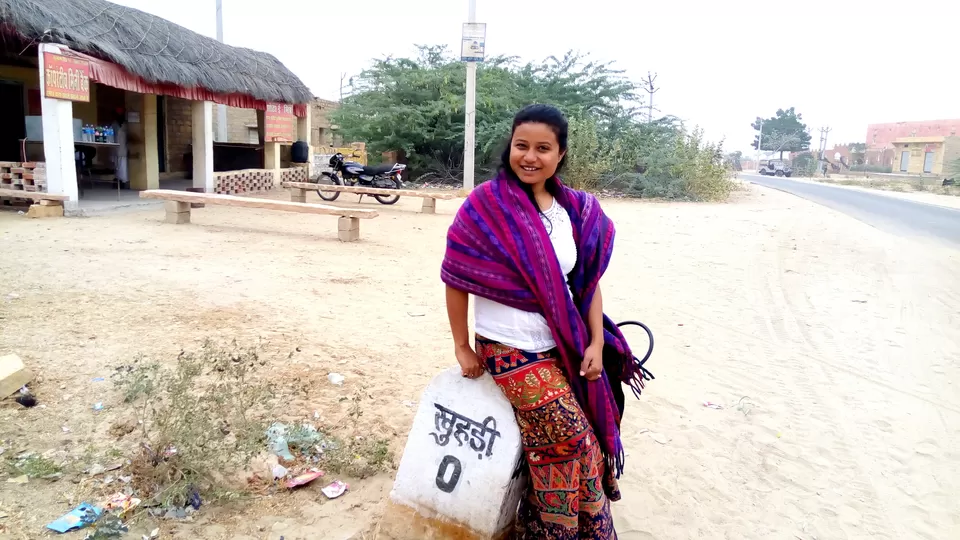 TIPS
• The best season to go to Khuri Desert is between November to March, summers are deadly and hard to tolerate in the desert region.
• Make sure you start early from Khuri to Jaisalmer if you want to catch a local bound bus. The last morning bus leaves at 11.30 am and after that there is a bus at 3pm.Be careful about the timings.
• Keep required amount of cash with you because there is no option of making online transactions. The ATM near Khuri Desert generally doesn't work.
• One day is enough at Khuri desert but if you want to experience more of the less populated desert, keep it for two days. Call for booking in advance and let Badal Ji know your arrival timings.