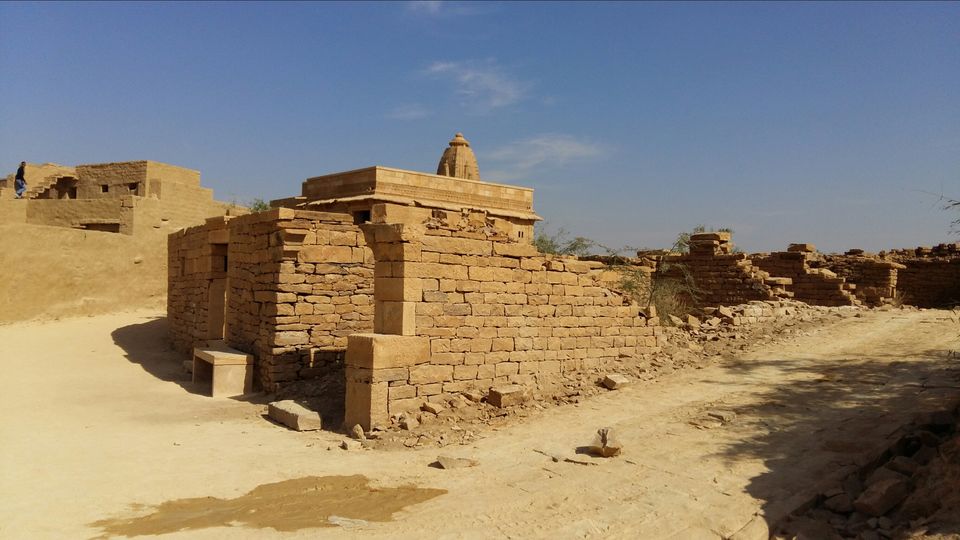 First time I heard about Kuldhara village was on my Jaisalmer trip. My driver cum guide told me about this place and history revolving around it. Since we were in Jaisalmer, it was quite evidence for us to visit this place since and also our guide made us very inquisitive to know about this village.
Kuldhara village is on the way to Sam Sand dunes, Thar Desert, Jaisalmer. The story revolving around this village is the weirdest stories that I have ever heard. Rajasthan has no shortage of haunted places but few of them had been famous like Bhangarh and Kuldhara due to legends associated with them.
Currently no one lives in this village, however it is said that Kuldhara was once a lively village of Paliwal Brahmins before the village was cursed. It is believed that all the residents of Kuldhara village, as well as residents of adjoining 85 villages abandoned their homes overnight in 1825.
There lived a powerful and corrupt Diwan of Jaisalmer, Salim Singh. His evil eyes fell on the daughter of the village head and he desired to marry her by force. He threatened the villagers to charge heavy taxes if he is not allowed to marry her. Self respect and reputation was above all the things for these villagers. Hence in order to protect it and the girl of their village, all the chiefs of 85 villages decided to leave that place. They took away what all they can carry and left behind a curse that any person who attempt to settle in this place will die. Hence nobody ever risked living in those villages and so it is known as the cursed and haunted village.
Nobody knows where they are, how all the people in 85 villages disappeared in one night.  Nobody saw them leave or figured out where they went – they simply vanished leaving the village dumped.
Though it is not a very famous tourist place, but people do visit this place when they travel to Jaisalmer. Recently, Saif Ali Khan's movie "Agent Vinod" was shot in this cursed village.