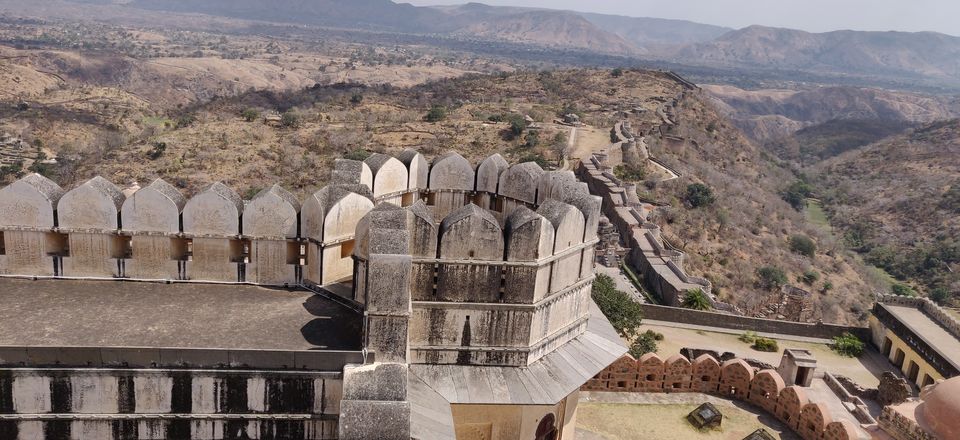 Rajasthan- A name which bring kaleidoscopic images of colour full attires/turbans, delicious & healthy food, warm people & full of Royalty in terms of palaces & forts.. The majestic & mesmerizing palaces, forts, sand desert & rich heritage attracts more than 55 million tourists from different parts of the world making it one of the most preferred tourist places on Earth. The forts & palaces are not just symbol of royalty but more of pride, bravery, indomitable spirit & Dominance of Rajputs.. Among these forts, there stands splendid & inspiring Kumbhalgarh Fort.. The fort which couldn't be conquered in battle (only once was captured by Mughals when they poisoned the water supply of the fort)..

So, we decided to plan a short family trip to Kumbhalgarh during Holi holidays. We were travelling from Himmatnagar (Gujarat) by road/car which is approximately 270 km via Udaipur. The journey was just amazing as the weather was perfect for driving, good landscapes all around, twisting & turning roads which makes the journey memorable.. The road was under construction/expansion in approx 25-30% of journey.
We chose to take a pit stop at the famous Nathdwara temple after driving for 3.5 hours. Nathdwara temple has devotees from all over the world & is a very famous temple among devotees. This temple was built in 17th Century (1672 AD) by Goswami priests. Guys, visiting the place on dhuleti (next day of Holi) is treat to eyes. People enjoy festival of colours with full of enthusiasm. We even saw many tourist there who came just for playing Holi. After passing through people playing Holi, we reached the temple. As its was special occasion, the temple was having many darshan timings but was over crowded. There is a separate queue for males & females. Darshan were possible only after 2 hours in queue. After having a light snack we carried out our onward journey to Kumbhalgarh.
After drive of 1 hour, we reached our hotel "The Kumbha Baug". The road leading is full of ups & downs, twists & turns & a deep valley parallel to the road. Our hotel was situated far away from the chaos & noise. Also the resort was constructed at such height where the whole valley is visible & has a strong wind blowing due to its geography. The resort has good architectural looks & looks amazing during night (Cost- INR 4000/ night). It is furnished with a swimming pool, game zone (pool, TT, carrom, etc). We spent the day in leisure enjoying resort facilities & having a good delicious Indian dinner.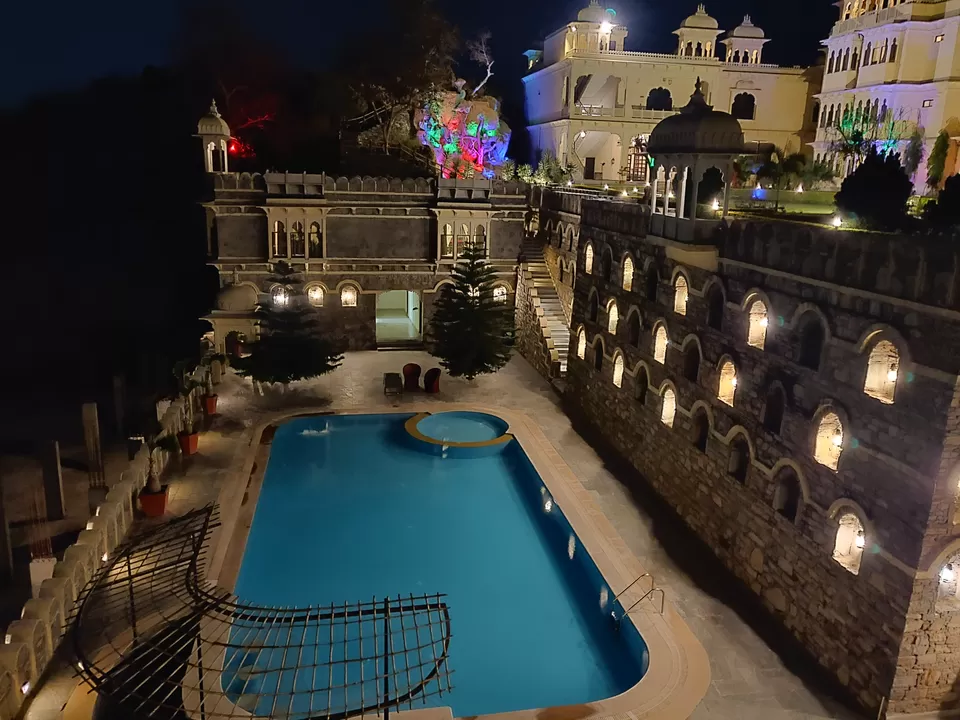 The next day we woke up early & witnessed the magnificent sunrise. Next we ordered tea & enjoyed the sun for some time while walking in the lawn. Afterwards we planned to visit the famous Kumbhalgarh Fort. It was only 5 km from our resort.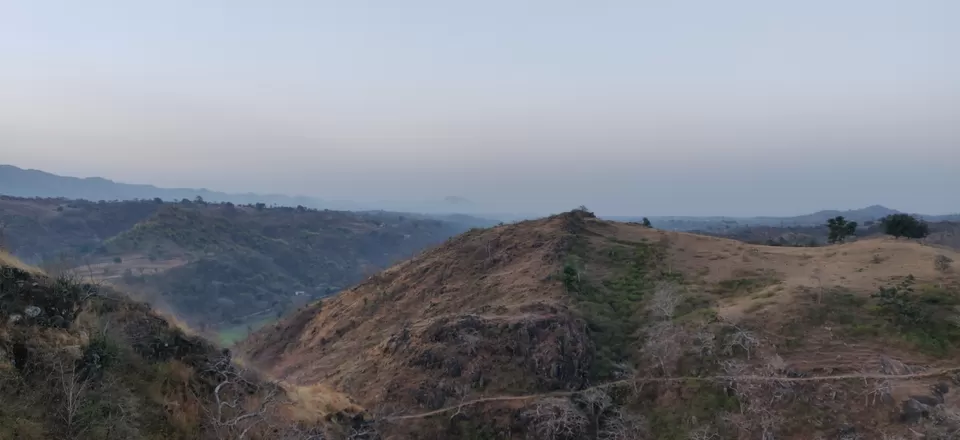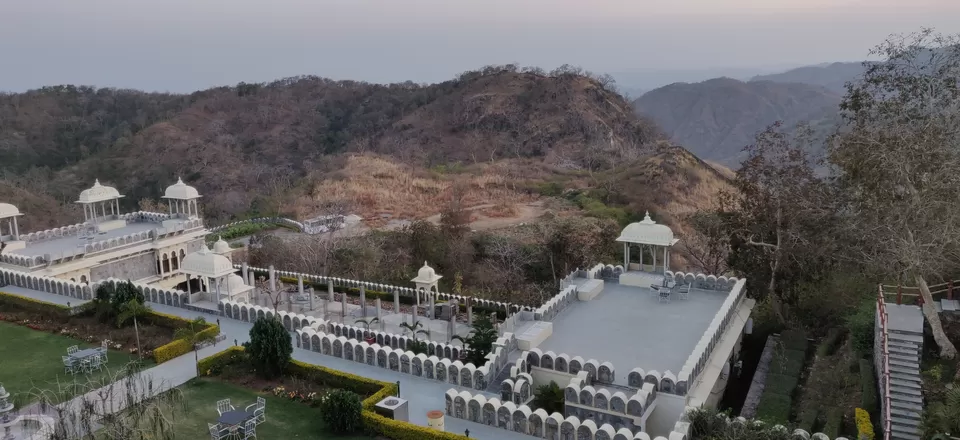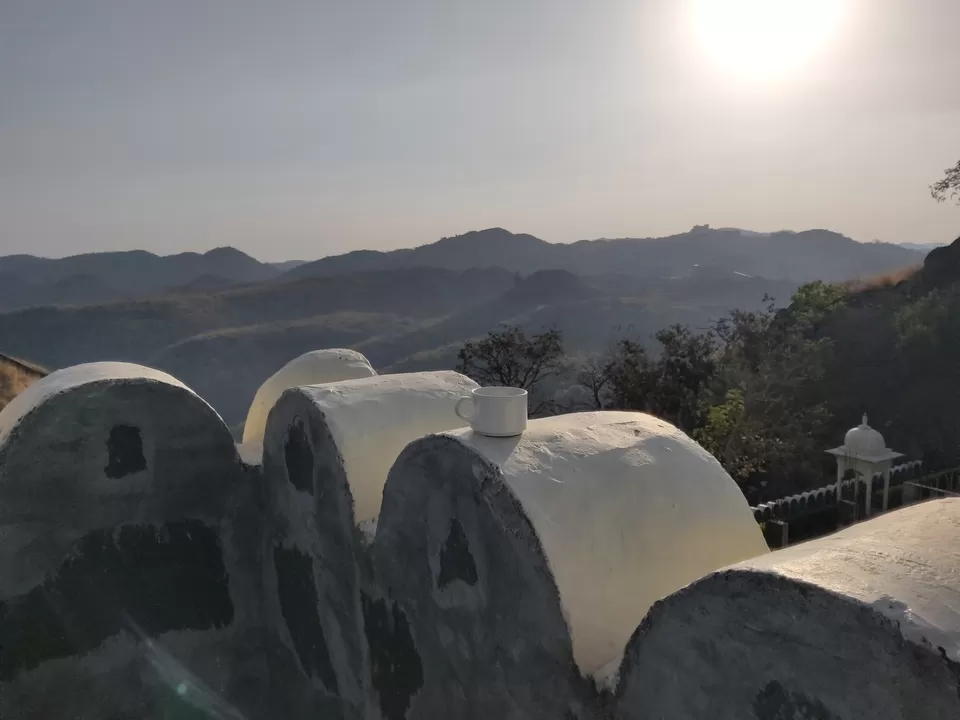 Kumbhalgarh Fort History: Built over a period of 15 years under the expert supervision of the famed architect named Mandan, it is perfectly constructed amidst Aravalli ranges. Being the birthplace of the legendary Maharana Pratap, Kumbhalgarh Palace also holds a very special place in history and in the hearts of the Rajputs. It was Maharana Kumbha who undertook the construction of this architectural marvel in the 15th century, now a UNESCO World Heritage site.
Fort's Architecture: The strong rounded bastions mesmerizes the tourists even before entering the Kumbhalgarh fort. There are seven imposing gates called Pols, guarding all possible entries to the Kumbhalgarh fort. The Kumbhalgarh fort wall is India's very own Great Wall, being the second longest wall in the world spanning a length of 36 kilometers around the periphery of the fort with width ranging from 15-25 feet at different places. All along the formidable wall are tapered openings that allowed archers to aim at enemy armies, while themselves being shielded from their counter attack. The ramp inside the fort leading up to the top of the hill has many sharp turns, made intentionally to make it difficult for enemy army elephants and horses to proceed fast. The Fort stands tall at an elevation of 1100 meters on the Aravalli range.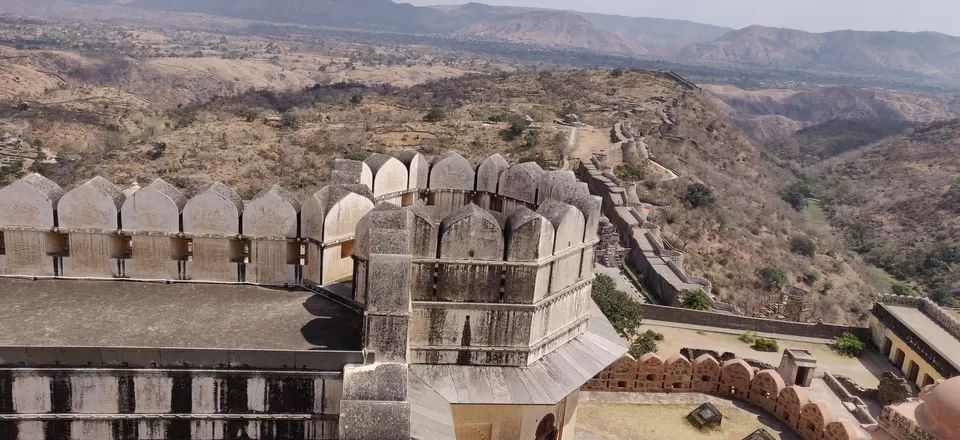 The fort area consists of various important structures like the Kumbha palace, Badal mahal, birthplace of Maharana Pratap, and a group of temples. One can't forget the view from Badal mahal. The strong wind making different noises & even can shake you from your place so keep a safe distance from railings.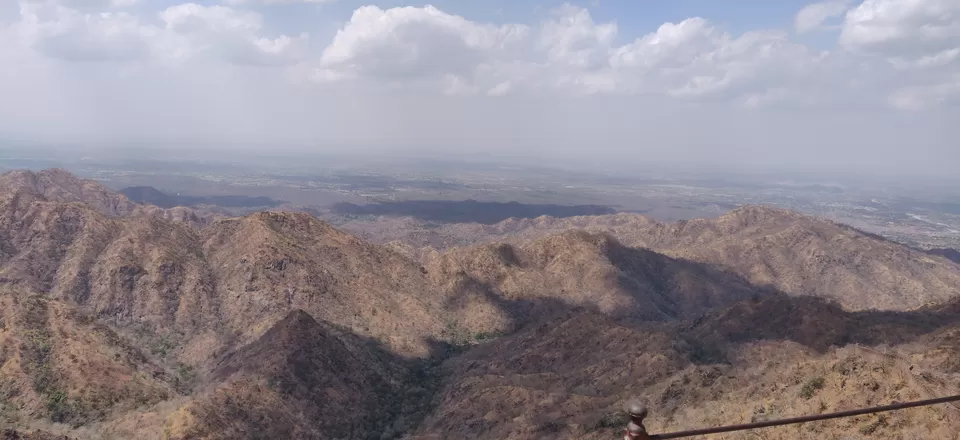 There is a light & sound show every evening at 6:45 PM (ticket price- INR 100 for adults and INR 50 for children) which is a spellbinding spectacle. After the show the whole fort is illuminated for an hour, giving it a magical aura. This is a great time for clicking those spectacular shots.
If you complete the fort visit by noon, you can have decent food just at the exit of the fort road. Cheap, delicious & traditional food. Best Gutta Curry I have ever had.. After lunch one can opt for open Jeep safari (cost around 3600/Jeep) which takes to the forest nearby to show wildlife. But as we were having our 5 months old daughter, we avoided the same due to cold breeze & off roading. Rather we opted for a small 1 hour trip (Cost INR 1600) to nearby fish lake, wolf cave having a glimpse of off roading. After returning to our resort, we relaxed in swimming pool & enjoyed the delicious Punjabi food. The staff was very co-operative & friendly.
Next morning we departed after having a good health & heavy buffet breakfast with beautiful memories of our trip..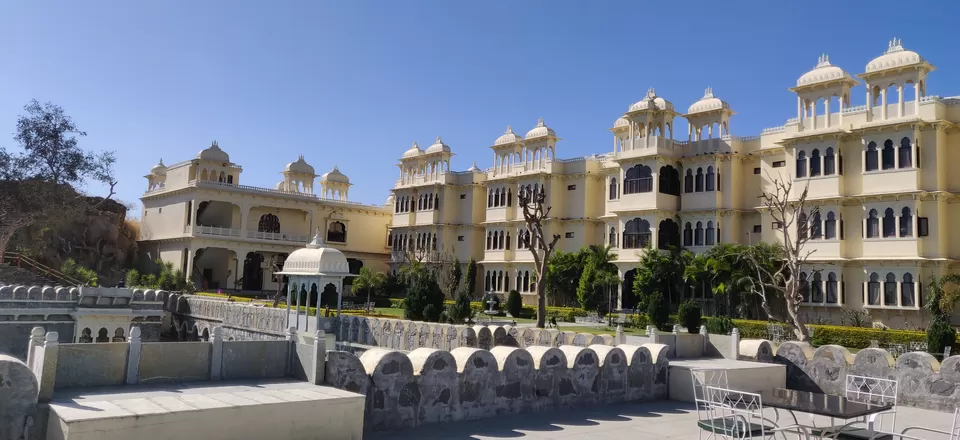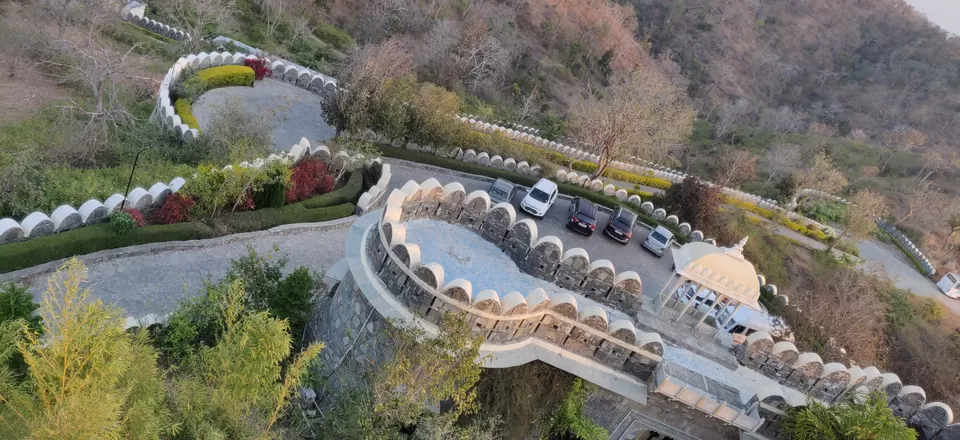 The best time for visit are from November to March when the climate is cold & has decent breeze blowing. It is also worth visiting during Monsoon season to witness lush green landscapes.. The nearest railway station & airport are at Udaipur which is approx 80 km. Udaipur also known as "City of Lakes" is also a favorite place among tourists. If time allows this place shall be on your cards.
One should visit this place once to enjoy the peace of mind & also to relive the valour, pride, bravery & royalty of our ancestors.
Padharo Mhare Desh...
Keep Traveling.. Keep Living..