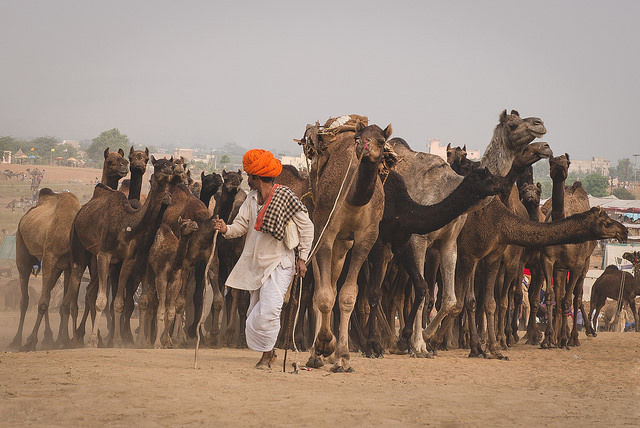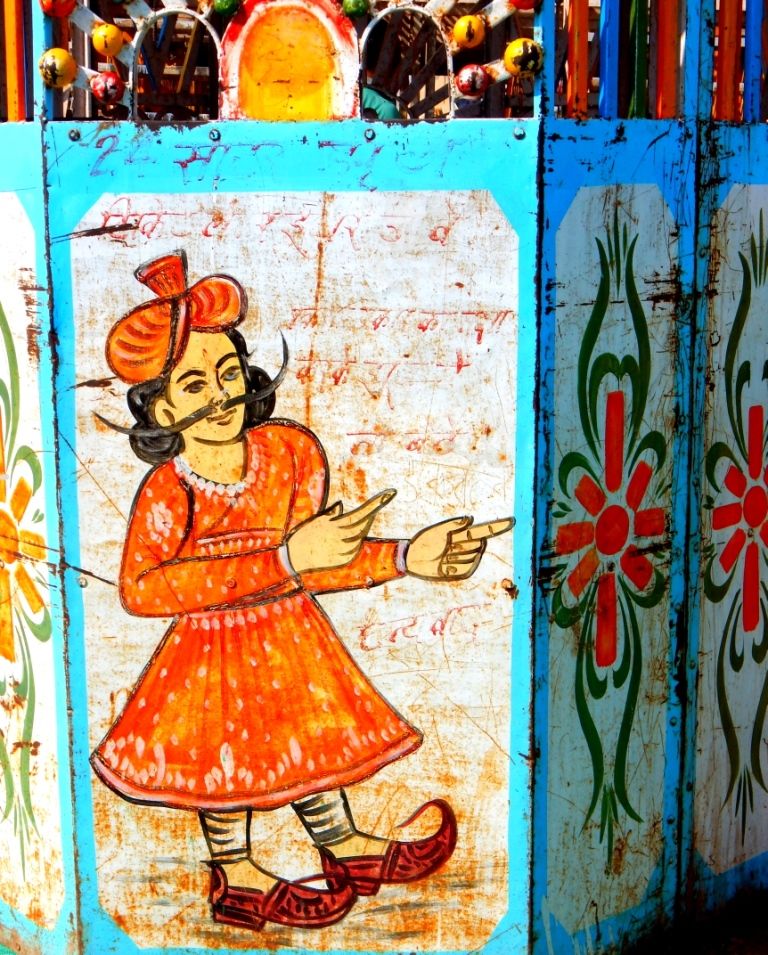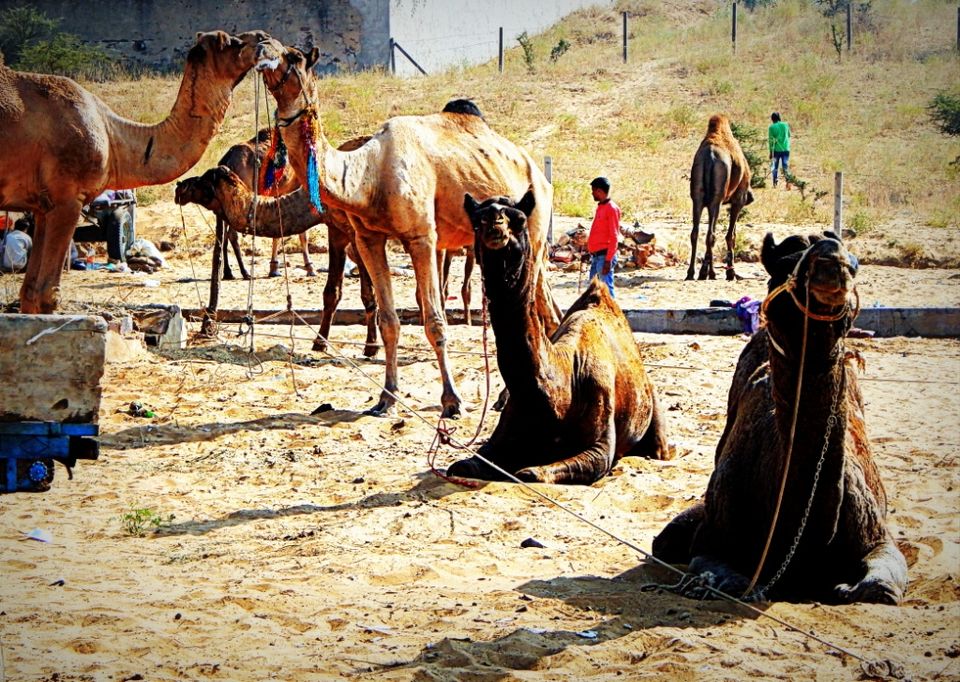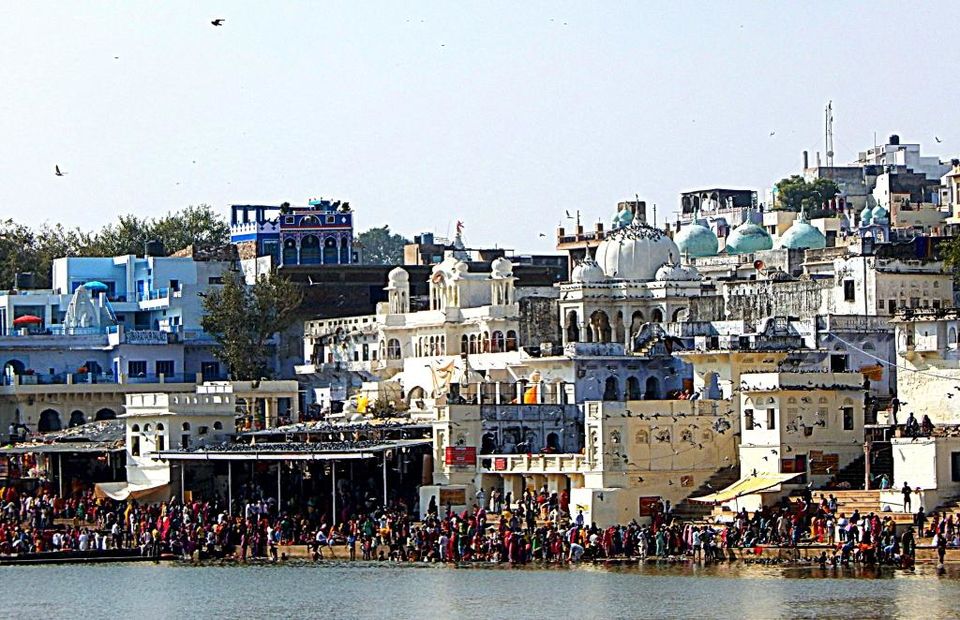 In the open grounds, a carnival of sorts is on. Local stalls and giant Ferris wheels are on one side. It has that typical Mela (fair) feel that I have experienced as an Indian middle class kid. Cheesy Bollywood songs are playing as loudly as possible, people shouting on top of their voice with or without a reason. Plastic toys with a dusty layer are on sale, along with the not-so-hygienic street food. While I treat myself with a Meetha Paan, closely avoiding the softie ice creams, I notice colorful rides and swings in a far corner. We take a quick walk around, only to find a few other nostalgic, oh-so-familiar elements of a local Mela – The noisy, unclear announcements of missing children/adults, a shrill voice informing about the magic show that's going to start and another one inviting you to the house of mirrors only to see your distorted self.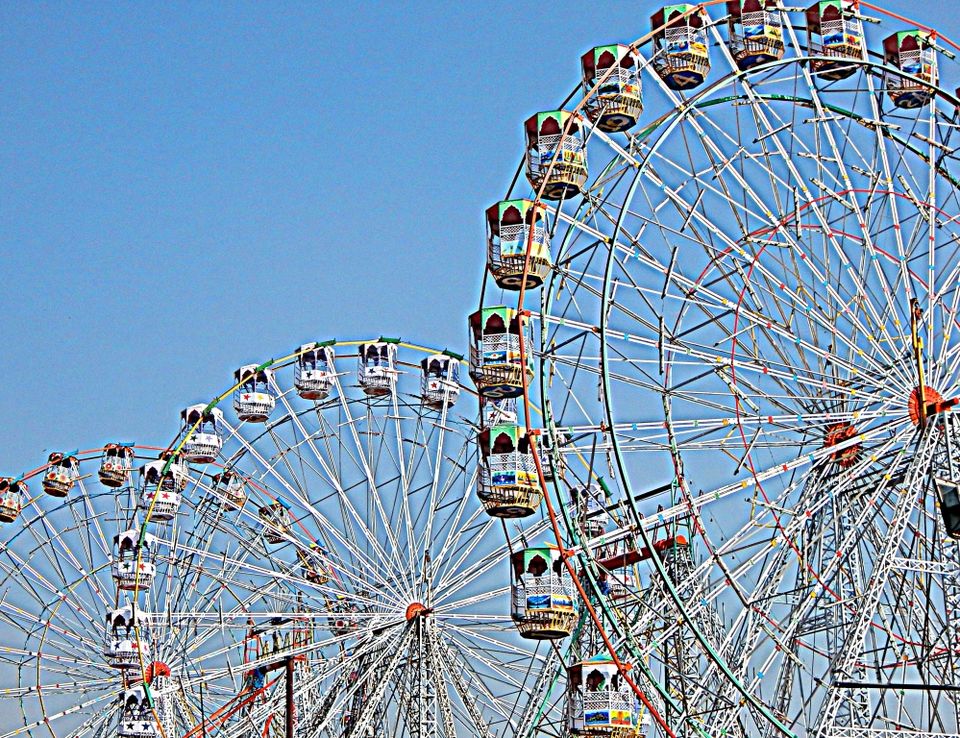 On the other side of the ground, we spot luxurious as well as minimal make-shift tents; horses, camels, their owners and prospective buyers, waiting to strike a deal. Some of these animals are beautifully accessorized by their owners in the hope of getting a good price for attractive looks, if nothing else. None of the events were scheduled to take place while we were there and so we didn't spend much time in this part either. If you choose to stay at the ground, you'll probably get a firsthand experience of all the events throughout the days. But, those tents are not easily affordable for everyone who may be interested.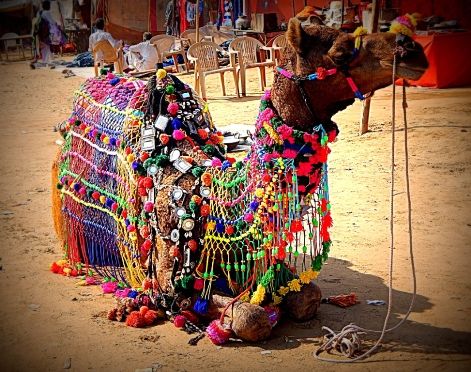 I didn't see many fellow Indian travelers. Most of the crowd was either from local villages or from other countries. There were too many people sticking their cameras in other people's faces, which was a big turn-off. I am no expert on how to shoot portraits, but the least you can do is ask someone before clicking them and showing it to the world on Instagram. You'll be amazed at how many people will agree for it, and you may even surprise yourself with a memorable conversation.
Not sure if it was seeing too many cameras being misused or when I reached a dead-end while walking, that I asked myself what I am doing here!?
The short answer was – I don't know. Maybe this entire thing is over-hyped.
The long answer though comes back to asking yourself what you're interested in. The fair is known to be an annual marketplace for livestock. It is also said to be a photographer's paradise. Plus, the time of the year has religious importance for the locals. I don't fit in any of that. So, while I may consider it overrated, for someone who hasn't seen an open ground full of camels, chaotic booths selling everything from spices to swords, it may turn out to be the most wonderful travel experience. The Sunday when I left was actually being discussed to be the most profitable day of the year for the town, and locals were proud to be there.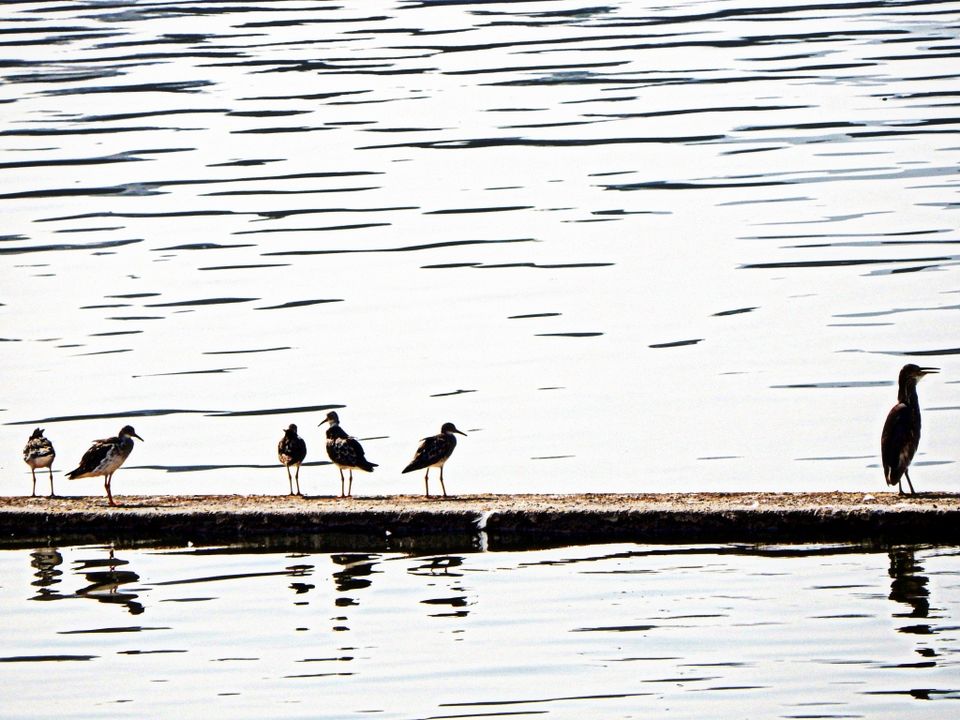 Other than the mela, I totally loved Pushkar especially for the chilled out attitude of locals, the hippie feel all along, wall-art across the town, colorful markets, cheap accommodation, cafes painted in bright colors, old traditional doors and buildings, peaceful evenings around the lake. I would definitely go back for reasons more than one, which again brings me something to ponder on – Would the town have been so lively, if not for the fair?
I would love to read opinions and perspectives on this. Also, people who have been there at different times of the year, please let me know how is the mood like, during non-festive days.
For more travel stories, join my journeys on Facebook.
Featured Image credits – Flickr