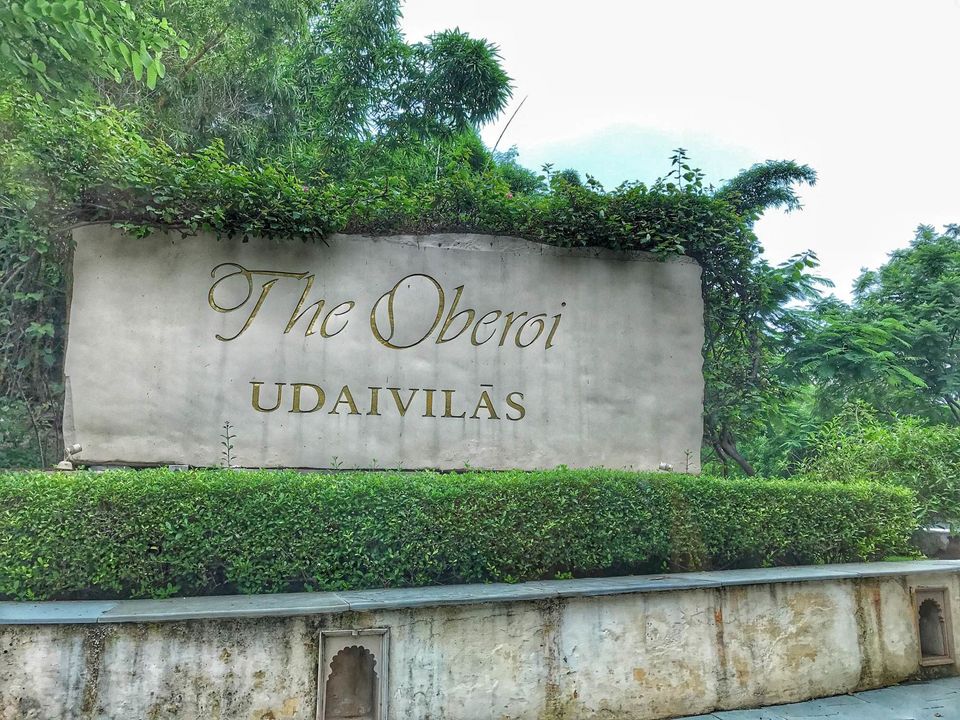 Oberoi Udaivilas, mapped besides the lake Pichola overlooking the City Palace, is an ultimate luxury hotel spread over 50 acres of land. The property is not much old but it is built and plotted in a manner elaborating the grandeur of the era of Kings and Maharajas.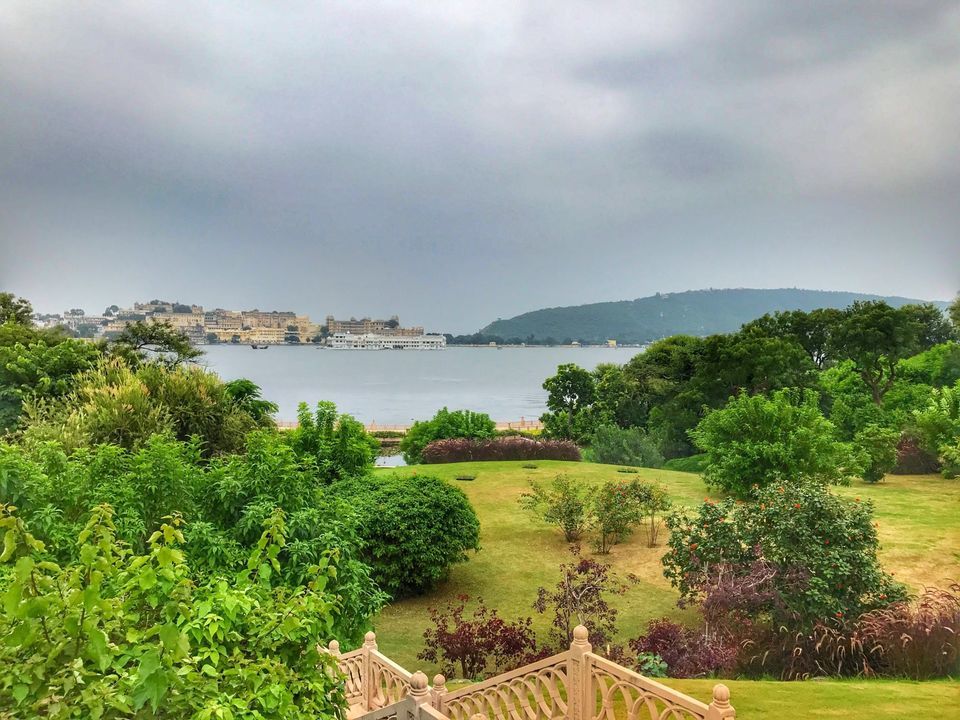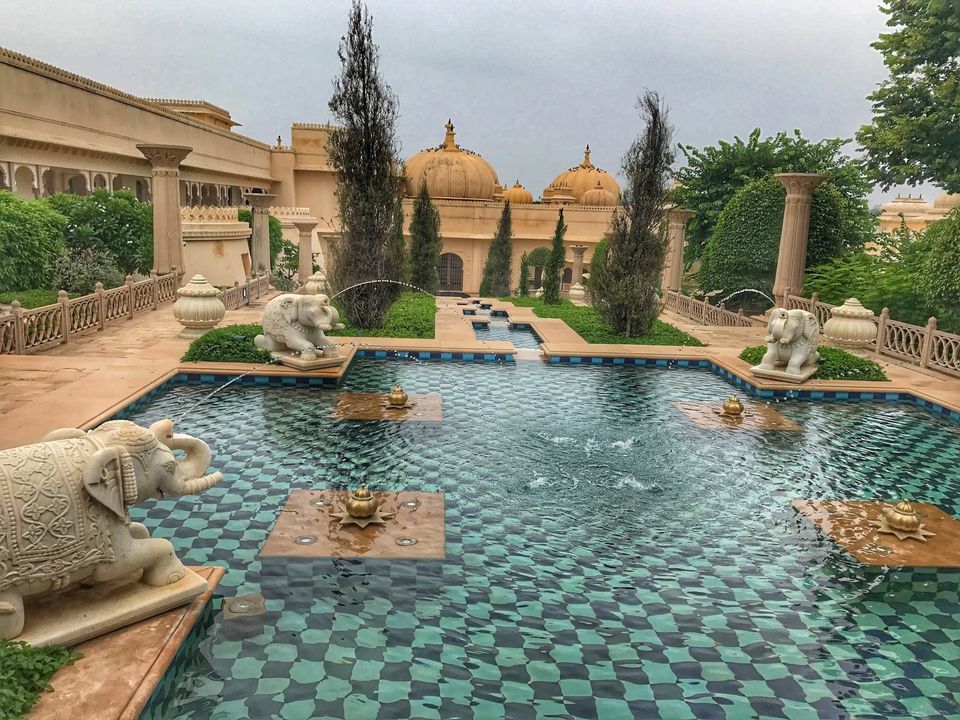 If you have just landed in the city, they offer a free pick up service with your package.
The moment you step in to the property, you are whole-heartedly welcomed by the staff in traditional manner with shower of rose petals coupled with aarti and tikaa. To give you the true feeling of the state they gift you a Rajasthani Pagdi (Men) and Dupattas(Women). You are also offered refreshing sharbats and other welcome drinks.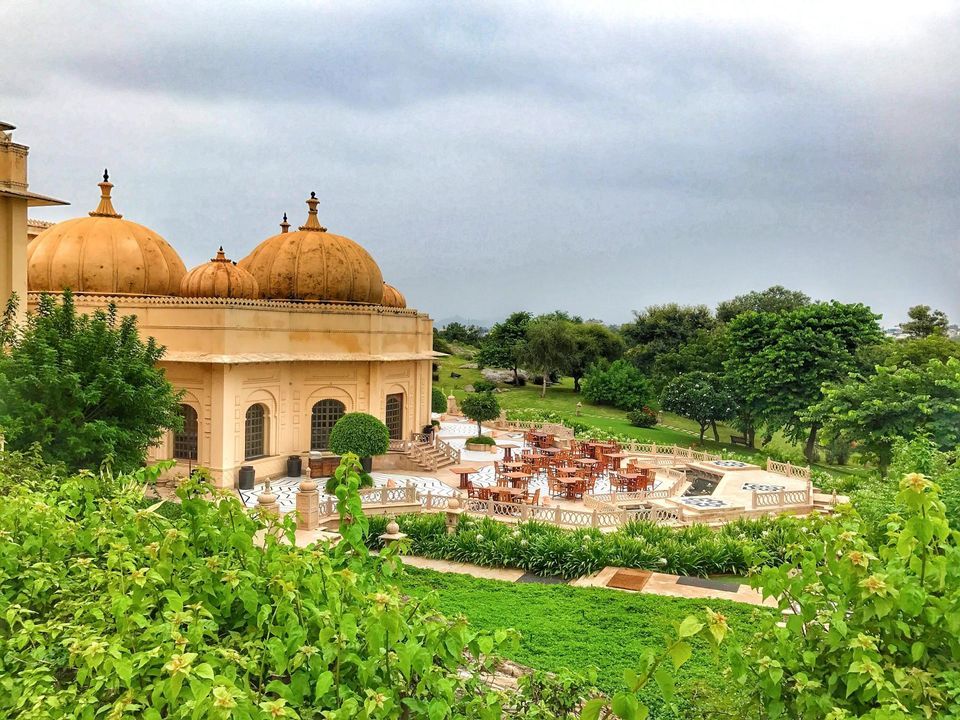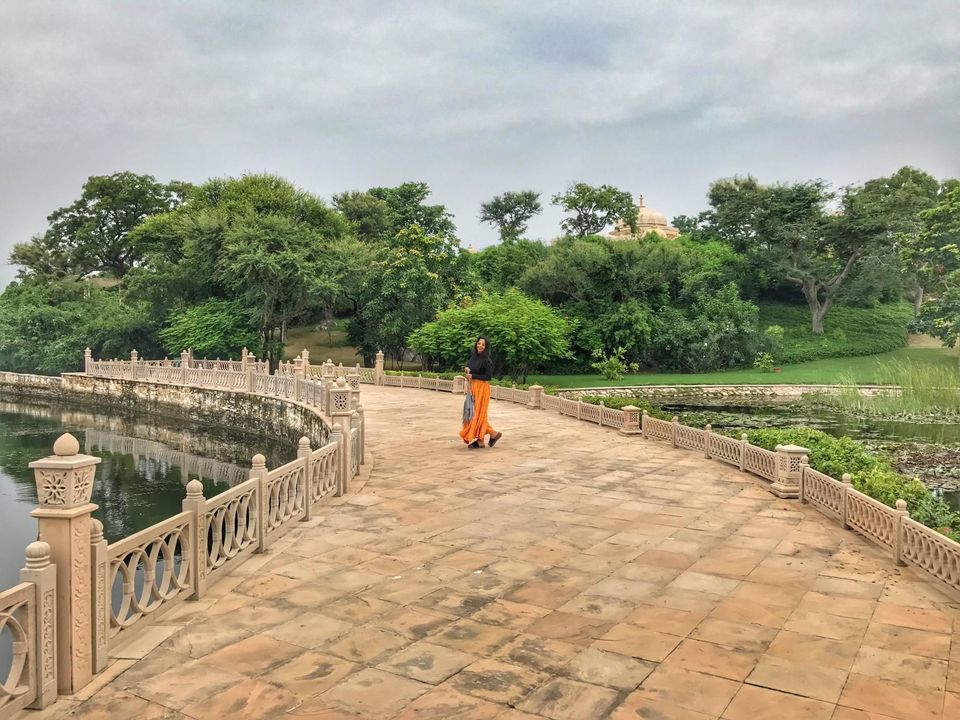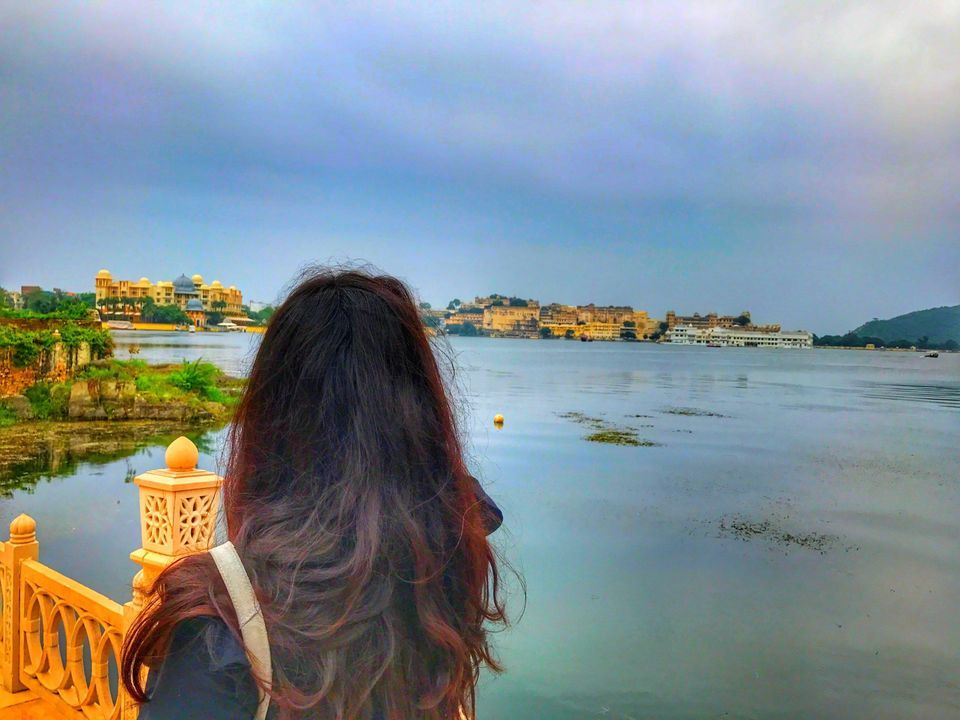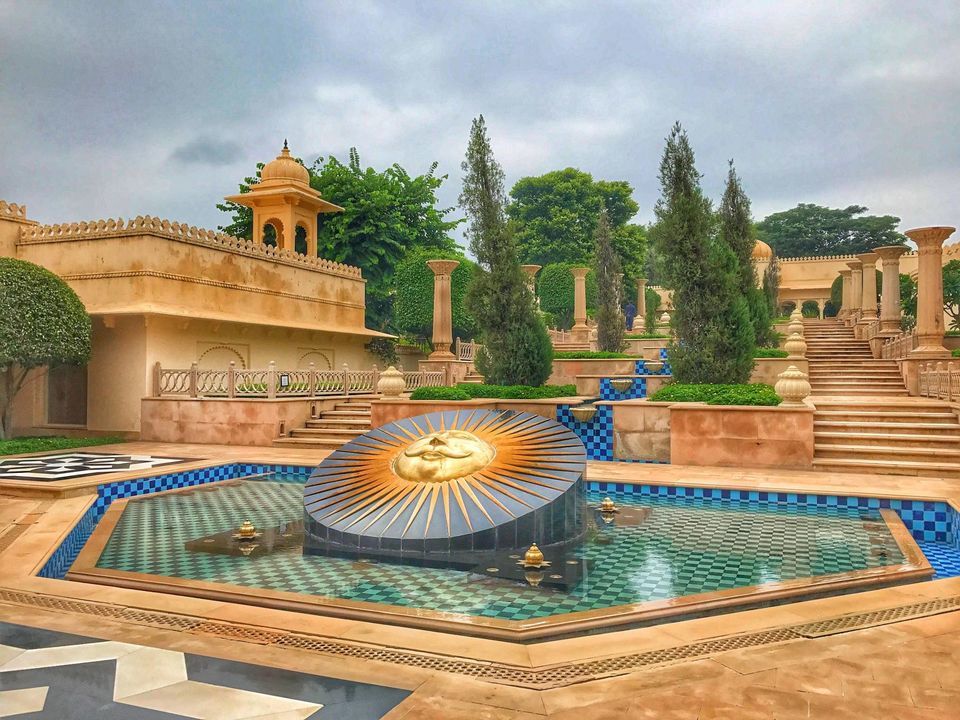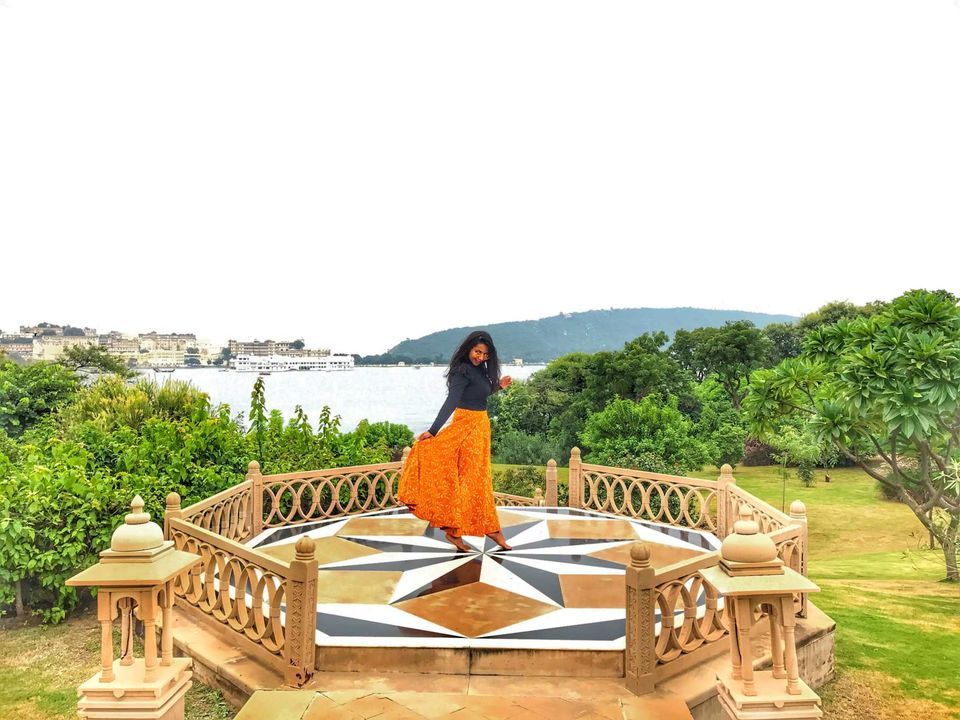 This is my second visit to an Oberoi Property and I must say, their staff members are so well trained and professional yet friendly that they make sure you are enjoying and comfortable at every moment of your stay at the hotel. From reception to the room service and throughout your stay, the extremely helpful staffs are ready at your service. They are able to make out what their customers are expecting from them and deliver the same with full dedication. Probably, this has been the main reason behind the remarkable success of this hotel.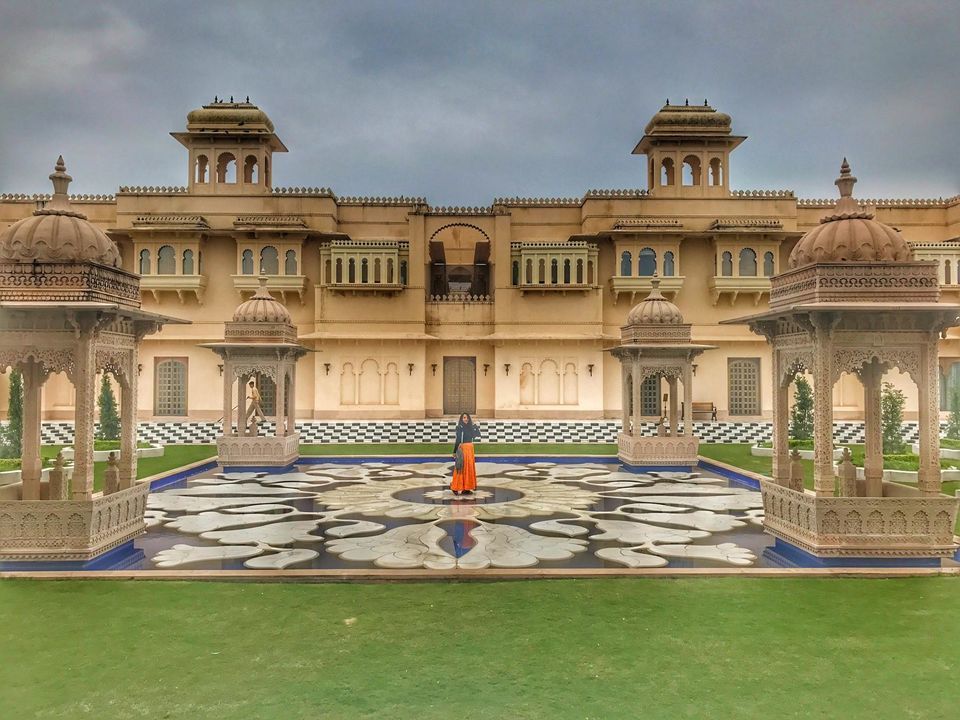 With spectacular architecture and serene ambience the hotel is a prominent wedding and pre-wedding ceremony destination. The hotel has hosted many royal events and ceremonies.
Interesting Fact: A famous sequence in the Indian movie "Yeh Jawani Hai Deewani" was shot in the hotel premises itself.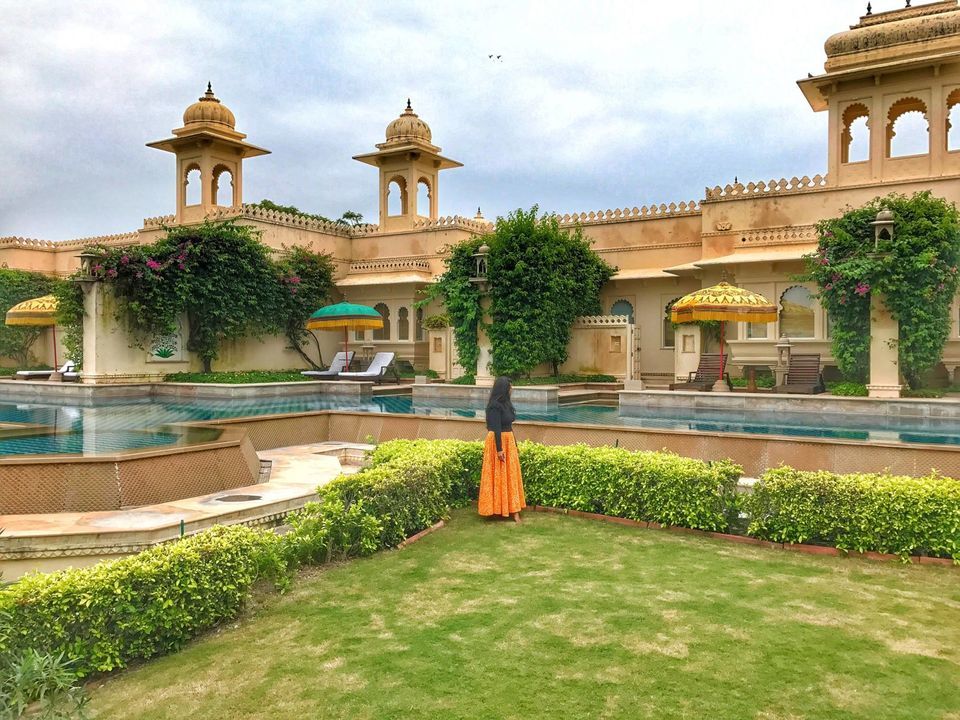 The beautiful gardens are filled with soothing and mesmerising fragrance of flowers all around. There are many peacocks, birds and butterflies which add to the pleasing view. You can even feed the peacocks and other birds.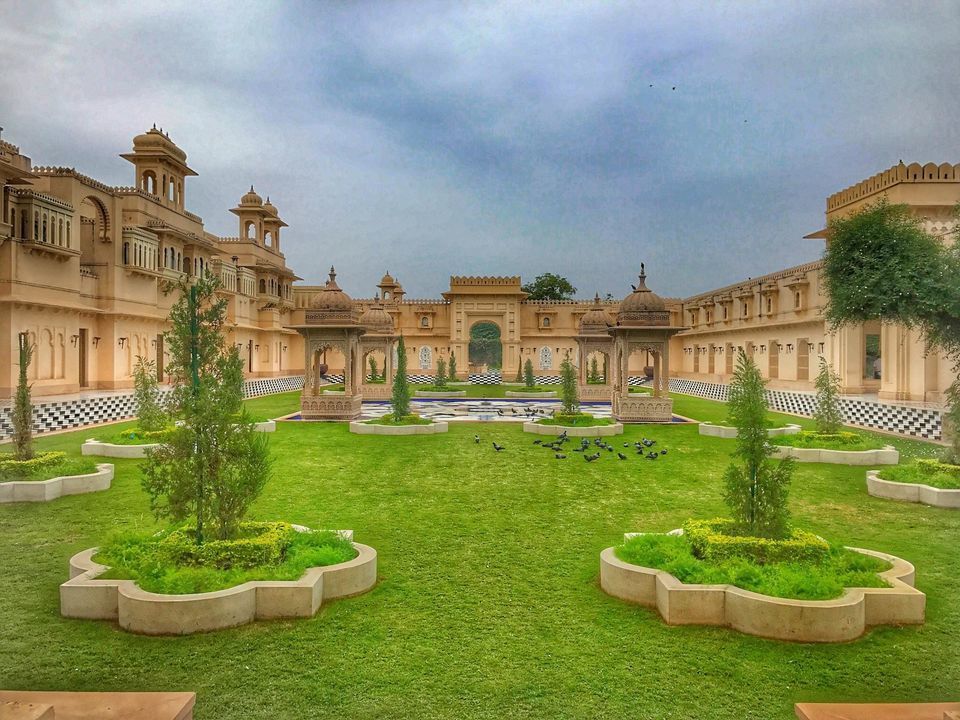 In fact, there are a lot more other activities and experiences waiting for your attention. This place is just mini city of its own with high standards of hospitality and offerings.
Eat & Drink
For an delightful eating experience just head on to Suryamahal, the Day-Time Dining Restaurant or the Udaimahal, Evening Dining Restaurant. Both serve lip-smacking Indian and International delicacies in an al fresco arrangement.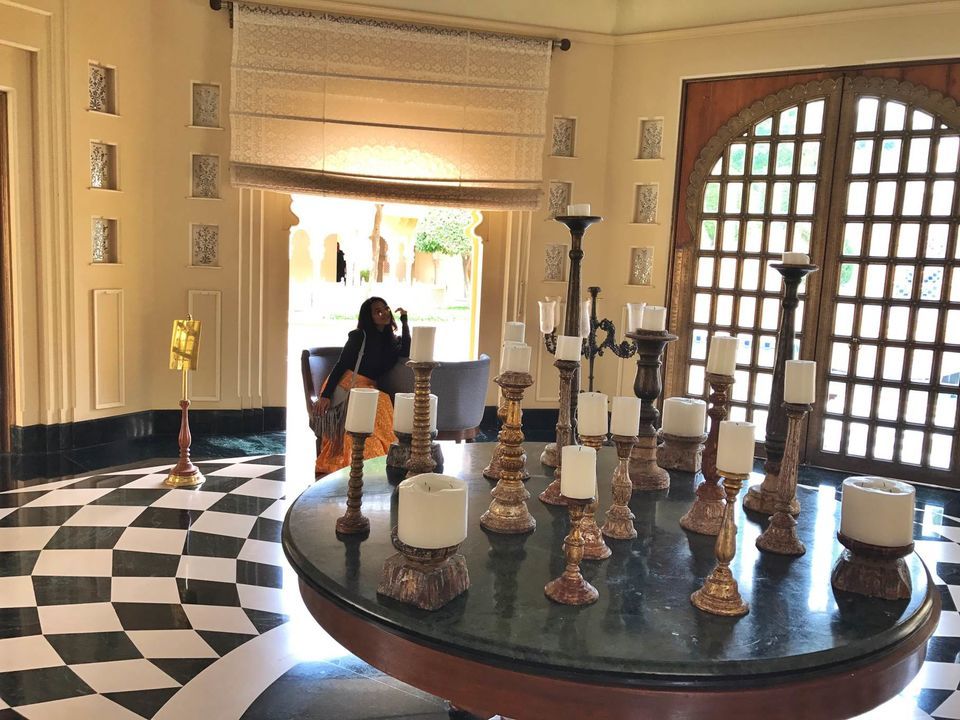 You can also ask for the personalised eating experience sitting next to Lake Pichola (The Promenade) with live musicians showcasing the regional art. Private Dinner Under the Lakeside Dome for an amazing poolside dining is also a satisfying experience.
Stay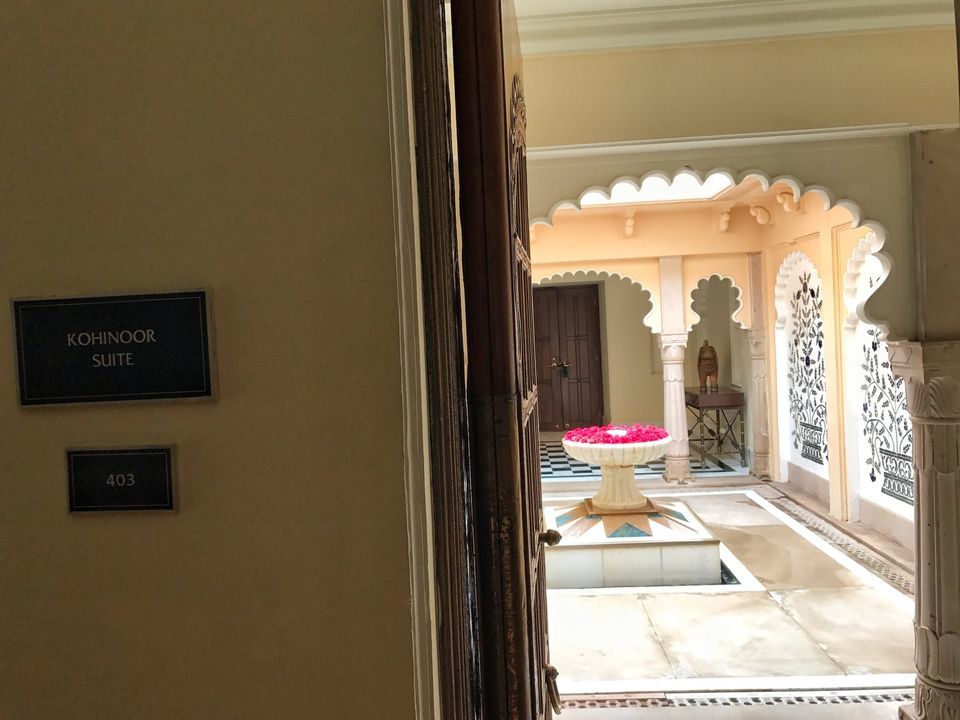 The magnificently luxurious rooms are spacious and well designed in maintained with all modern facilities in such a way that everything single thing it at your reach easily. For lazy plodding people this room design is truly a model to stick at. In other words, customer comfort is truly taken care of. At your doorstep is the main infinity pool of the hotel. We got a private pool as a part of our booking. We could witness the beauty spread all around, the lush green gardens, trees and tranquil waters of Lake Pichola, totally amazing.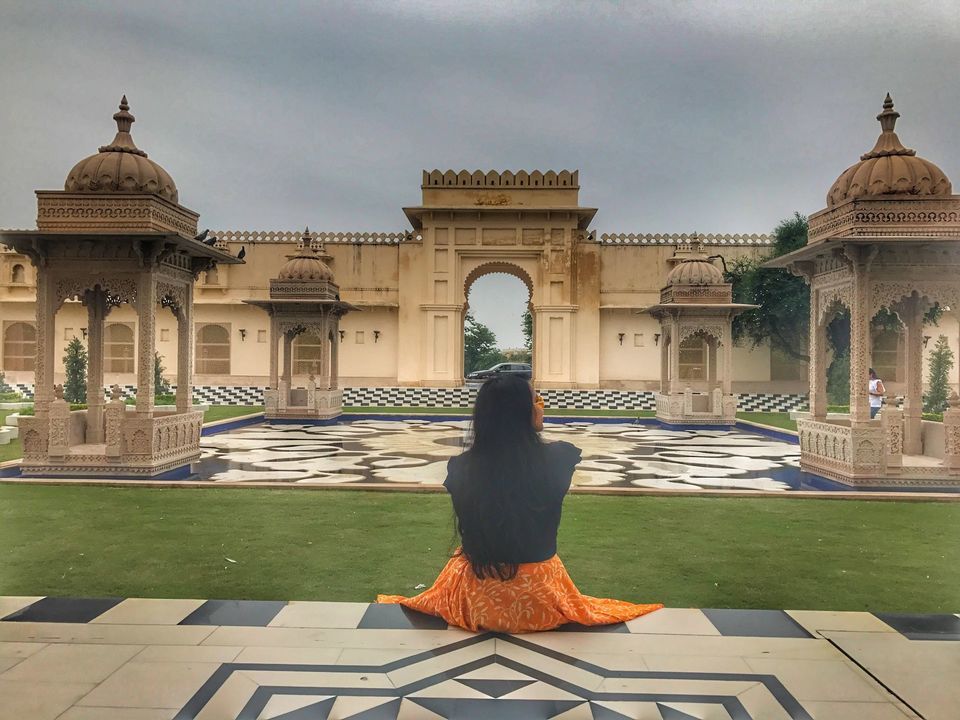 All sorts of luxury amenities are available with a free access to the High Speed Internet (up to four devices). The bathroom with a jet spray, is clean and done up with high quality accessories.
Tip: You can avail the exclusive offers and discount on the cost by making a reservation in advance.
They also offer valet service, laundry service and butler service.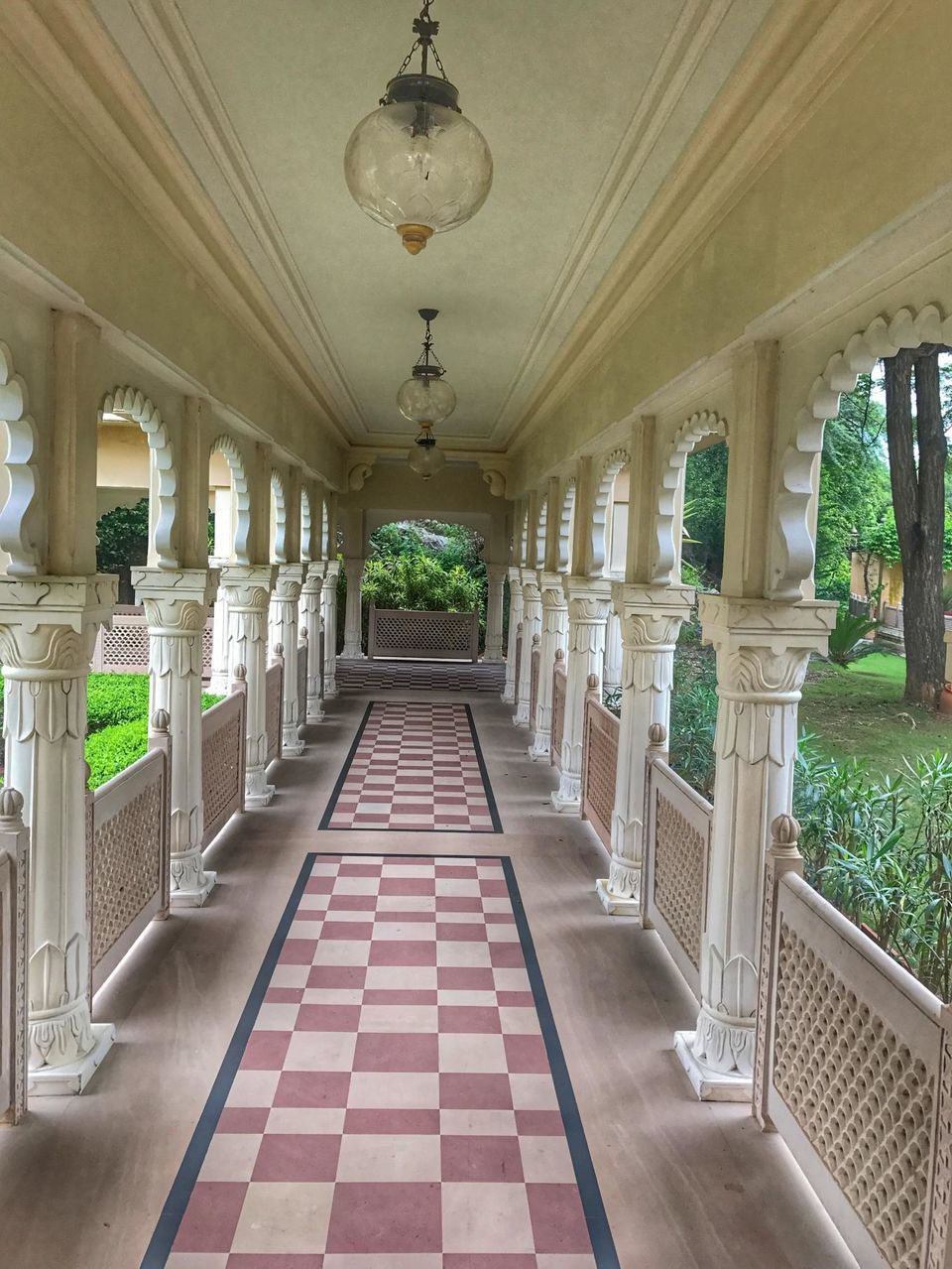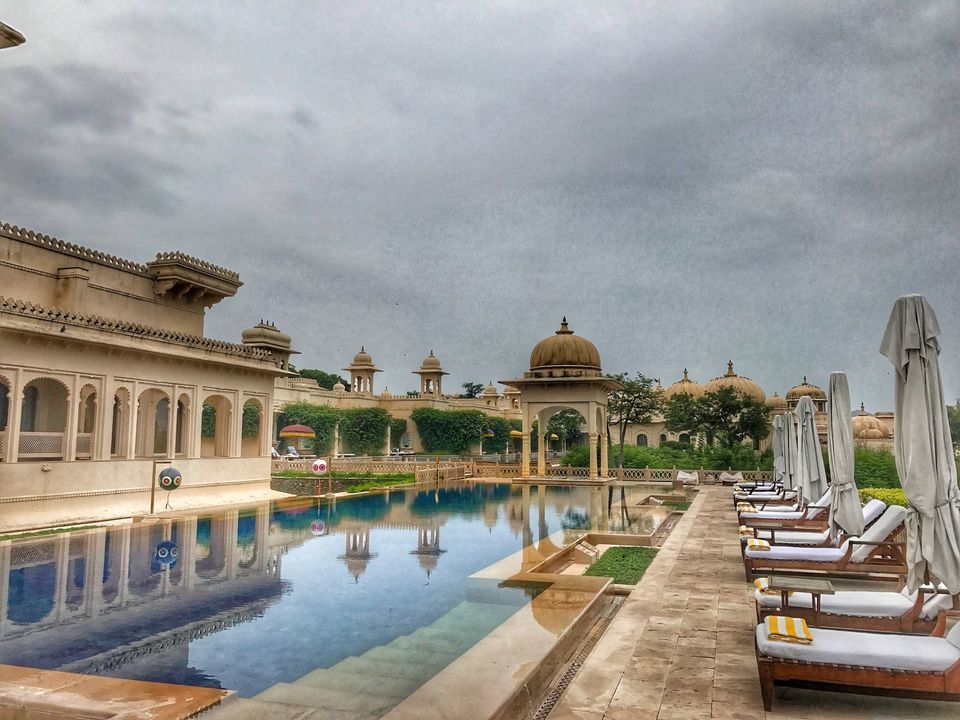 Udaivilas has a trove of activities to lure its visitors. Starting from the Health and Wellness section, its Gymnasium houses a complete range of fitness equipment and machinery. For on field exercise and enjoyment there is a volleyball court and a croquet lawn. Unwind and Re-energise your muscles at The Oberoi Spa with Ayurvedic, Eastern and Western Techniques or by the special Oberoi treatment. There are two temperature controlled swimming pools, the Main Pool which is 27 metres long and the Spa Pool which is 25 metres in length.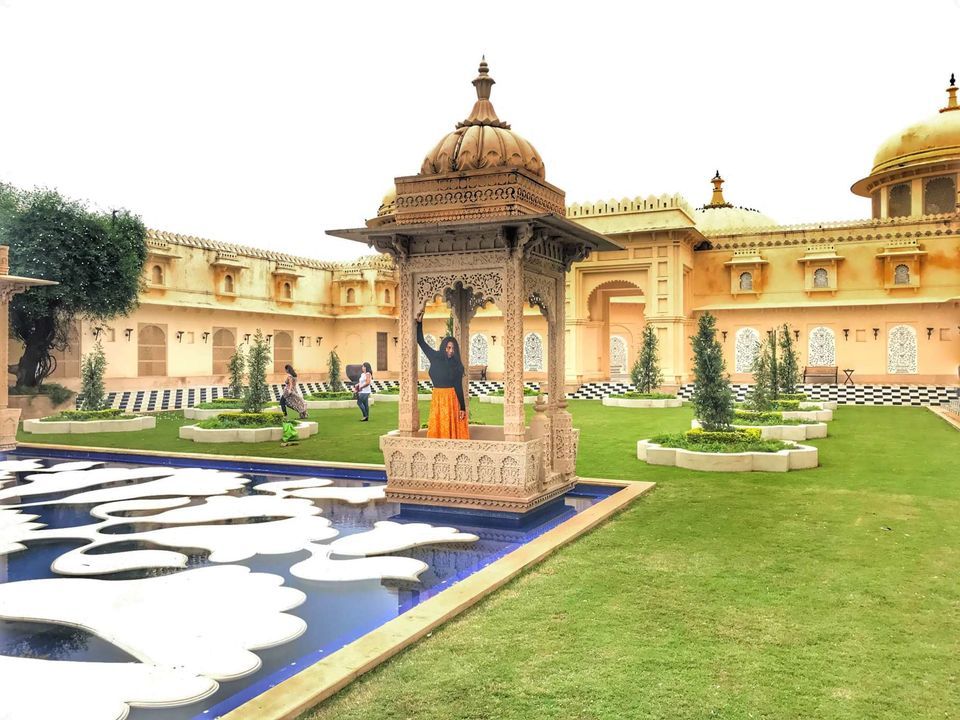 Oberoi Udaivilas also arranges for morning yoga sessions, boat rides in Lake Pichola, tour to tribal villages and Art Tour to Mewar School of Art. Avid cooking enthusiasts can opt for a visit to the kitchens of Udaivilas where they will get to interact with the master chefs and can even indulge in the preparation of quintessential dishes of the hotel.
Must Try: Don't miss the Maharaja Ride on Camel and Elephants through the Hotel. It makes you feels like a Maharaja!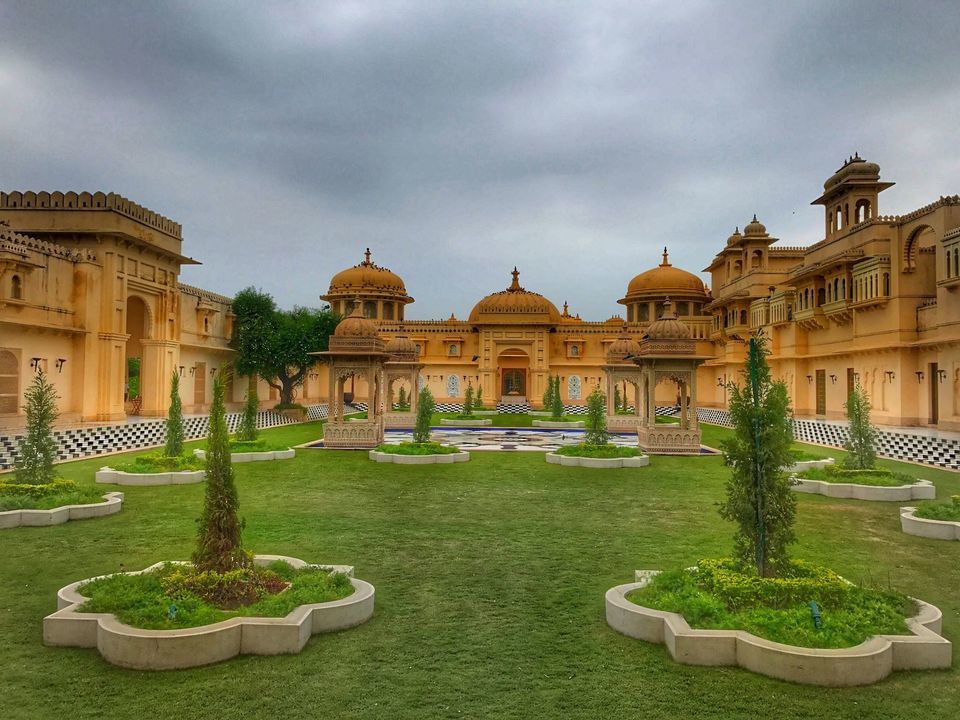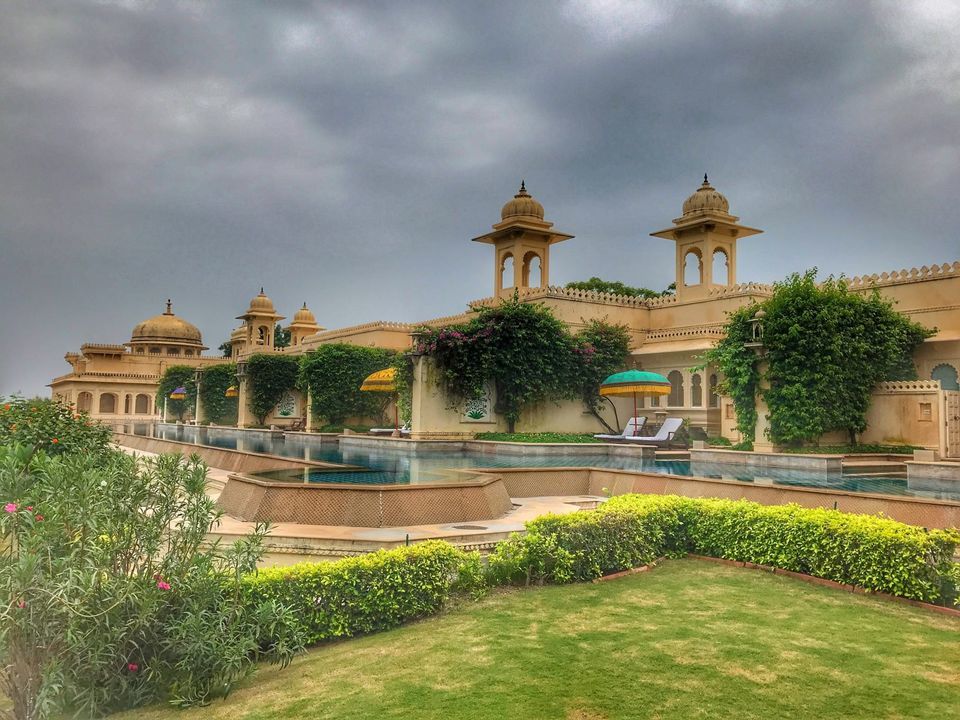 Other activities include Astrology Reading, Henna Painting, visit to Bada Mahal (Maharana of Mewar's original hunting lodge), pottery making sessions, puppet show, block printing, magic show, pot painting, kite flying and decoration and many more.
More Information
Hotel: The Oberoi Udaivials
Location: Haridasji Ki Magri, Mulla Talai, Udaipur, Rajasthan-313001, India
Phone: +91 294 243 3300
Accommodation : 5 Star
Read more on Travel, Fashion and Lifestyle at my blog - The Indian Salad. I also share pictures and other interesting stuffs on Instagram, Twitter, Pinterest, Google+ and Tumblr.