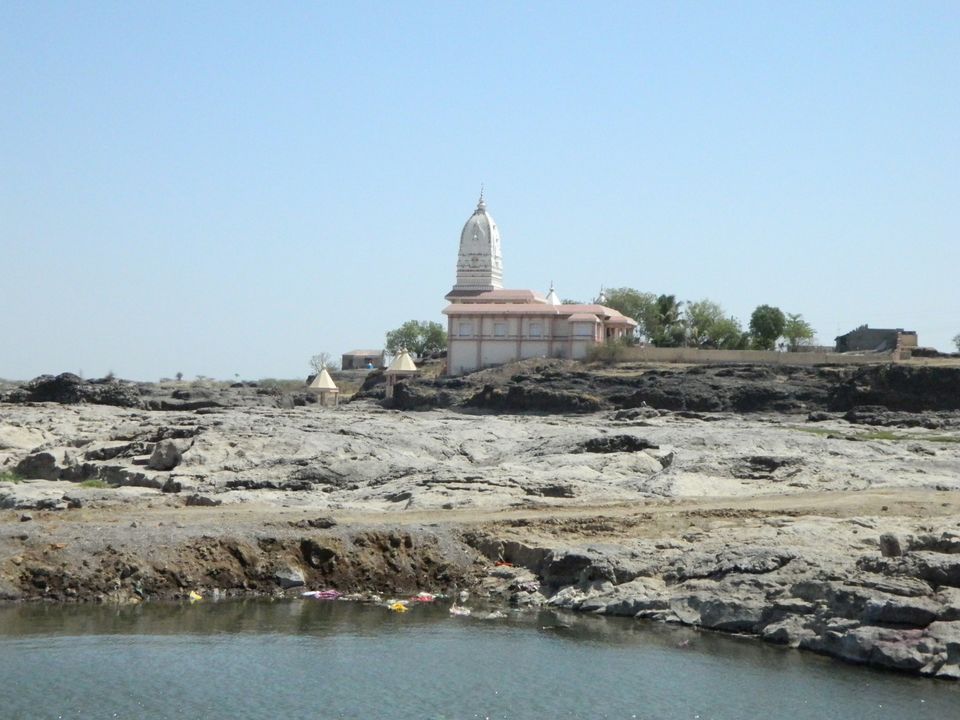 When you set out for a trip to Shirdi by train, you will generally miss one small station just before reaching Sai Nagar Shirdi railway station.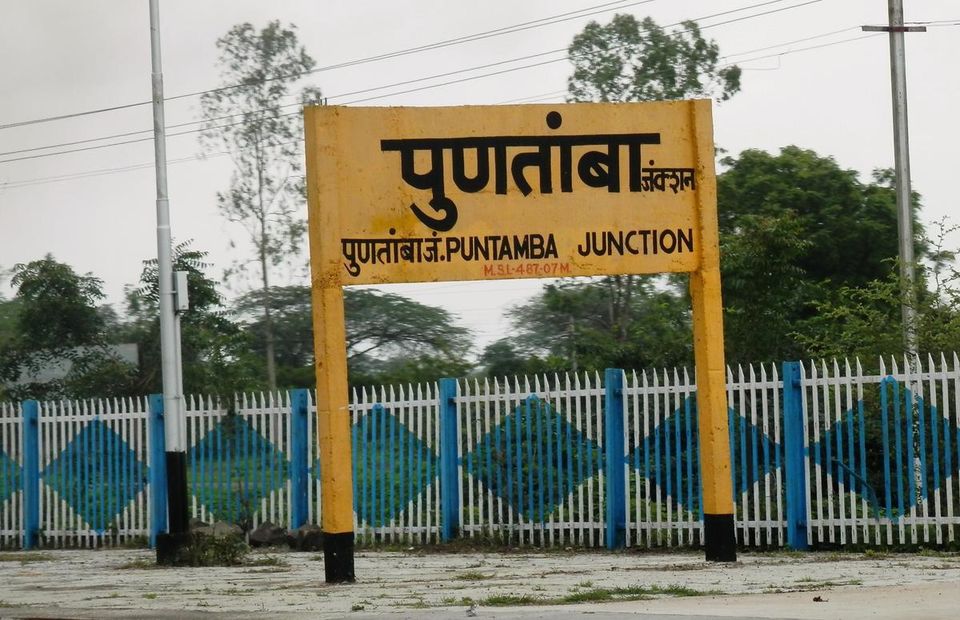 That is Puntamba, a small sleepy town on the banks of Godavari river. This town which is just 17 kms from Shirdi comes after Kopergaon in the train when you are travelling southwards.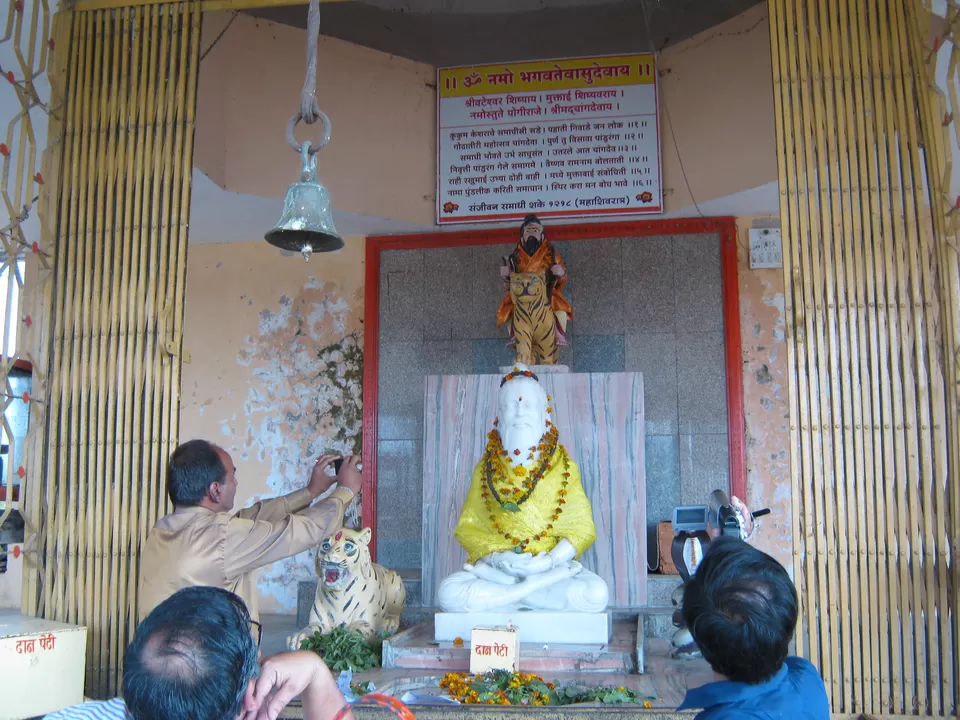 Godavari river here is dotted with many temples. Main temple among them is the Changdev Samadhi. Changdev was a great Yogi who lived for nearly 1400 years according to the local legend. He was famous for having a tiger as his vehicle. Legend states that his vanity of being a great yogi was crushed by Saint Jnaneswar. It is believed that when Changdev came to meet Jnaneswar on a tiger and a retinue of his disciples, Jnaneswar a boy was seated on a wall. To crush Changdev's vanity, Jnaneswar ordered the wall to move. He travelled to meet Changdev seated on the wall. Once Changdev was humbled, he spontaneously composed a great spiritual treatise in chaste Marathi known as Changdev Pashasthi- 65 verses of Changdev.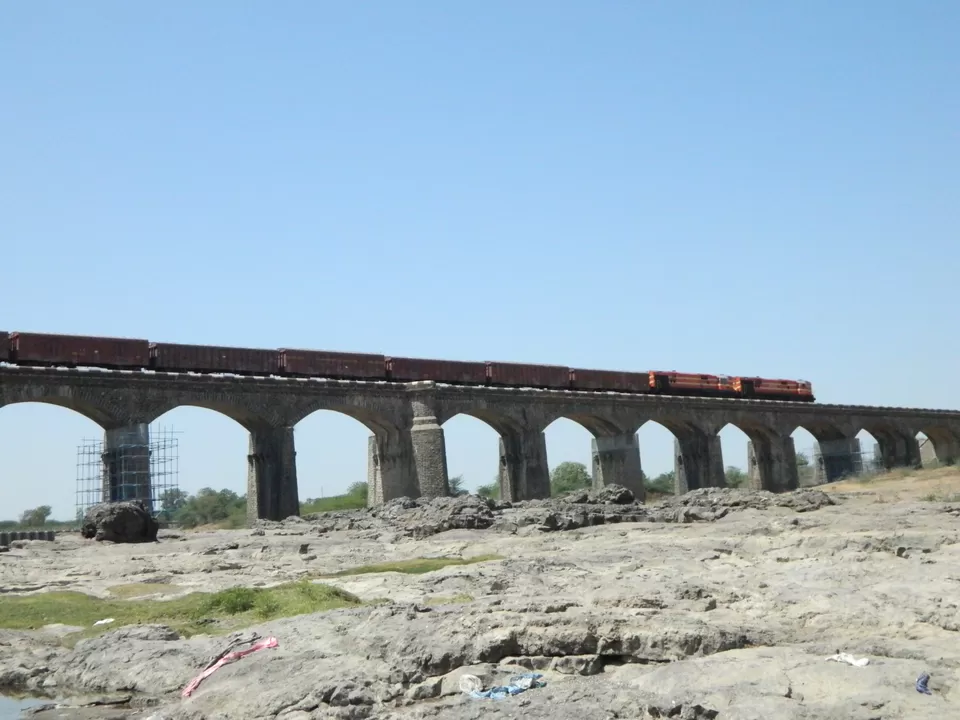 Get down at the Puntamba railway station, which is just one kilometer away from the bridge. Walk half a kilometer towards the bridge on the tracks and take a detour near a level crossing. You will find an arch welcoming you to Changdev Maharaj's samadhi.
This place is untouched by commercialization, you can enjoy a deep peace and serenity away from the hustle and bustle. A visit after the monsoons till January will give you a chance to have a sacred and refreshing dip in the Godavari. A saint by name Gangagir whose mention comes in Shirdi Sai Satcharitra has a small temple in Puntamba. Satcharitra mentions that "Gangagir left worldly life and set up a small muth on the banks of Godavari in Puntamba."

After this small physical and spiritual refreshing trip, you can hire an auto to reach Shirdi.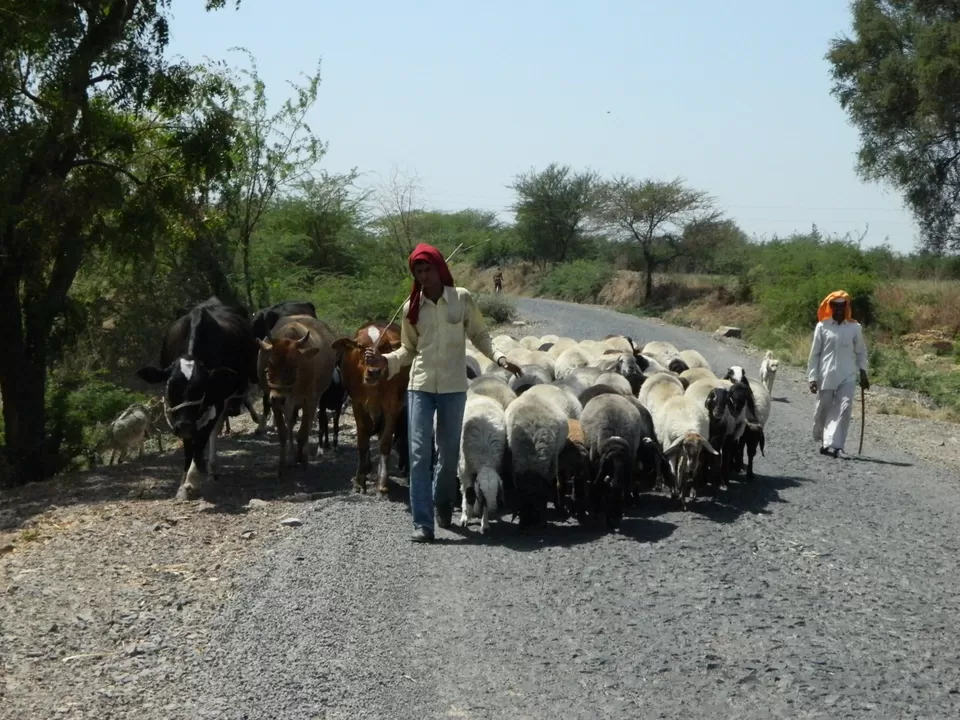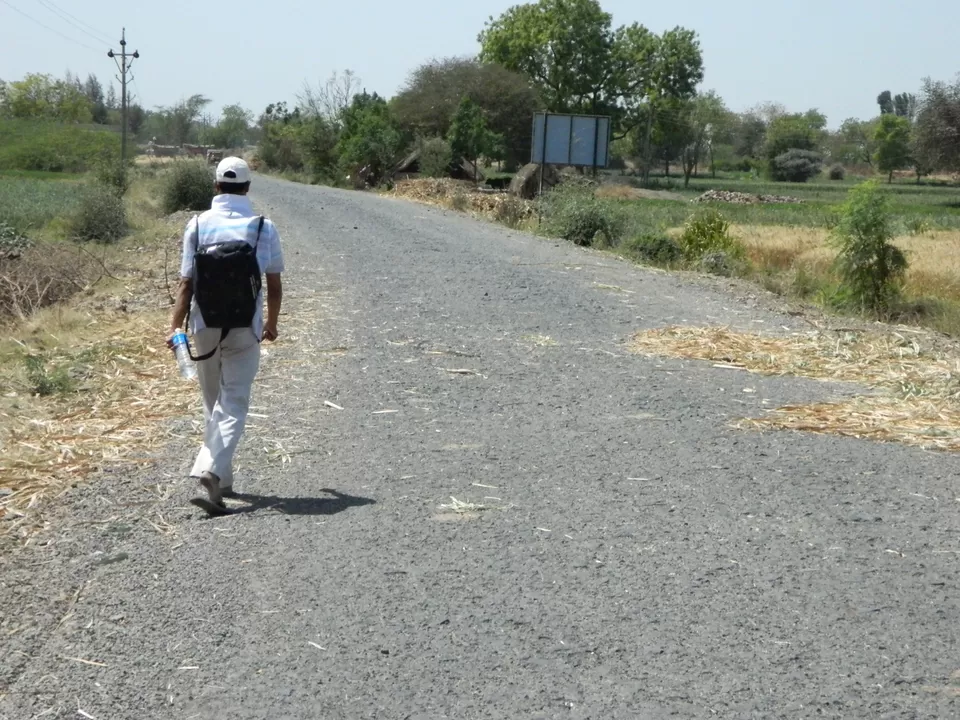 One of the adventure kind can walk to Shirdi, walking through the countryside, uprooting a sugarcane from a nearby field and munching it (of course!!! with the permission of the owner), tasting the water from a roadside borewell, sipping a cup of tea from a village tuck shop with hot pakodas all the while keeping the railway track leading to Shirdi as a constant companion. Don't forget! The sugarcane juice tastes very sweet and invigorating during such a walk.