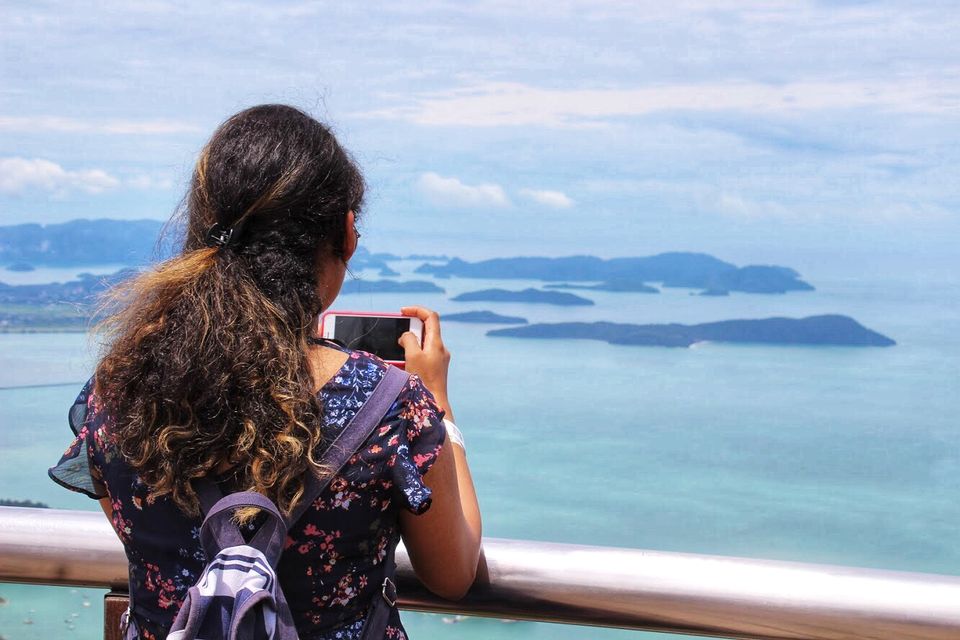 Sophisticated and Modern yet rich in culture and tradition, Malaysia & Singapore - a perfect blend of traditional and modern culture.
It is the best getaway to have relaxed and laid back vacation. Our trip to Malaysia and Singapore was all about experiencing the stunning skyline, highlands, temples, beaches and beautiful sunsets. In this post I'll take you through our complete 9 days itinerary, hope it will help you to make the most out of the trip to these 2 beautiful Asian countries - Malaysia & Singapore.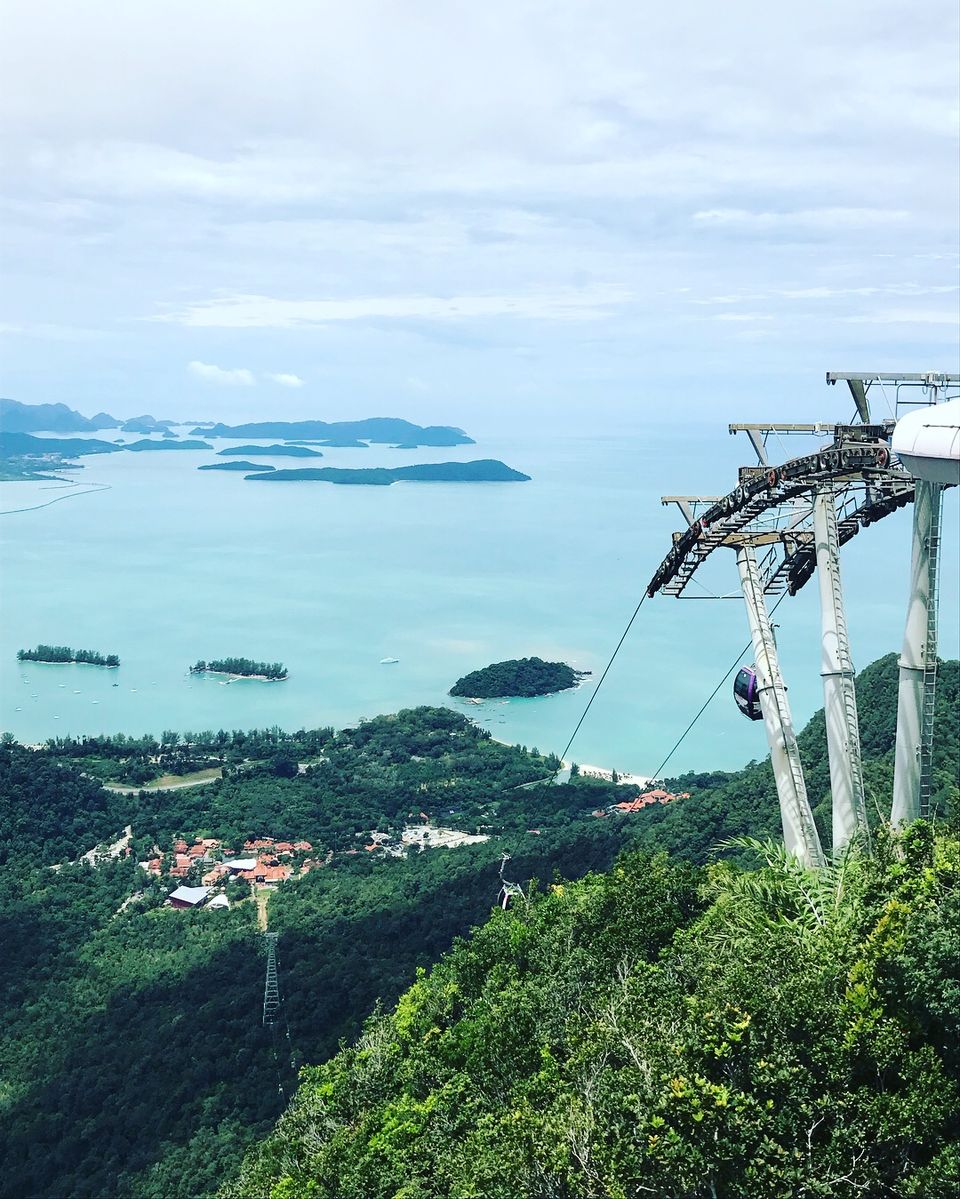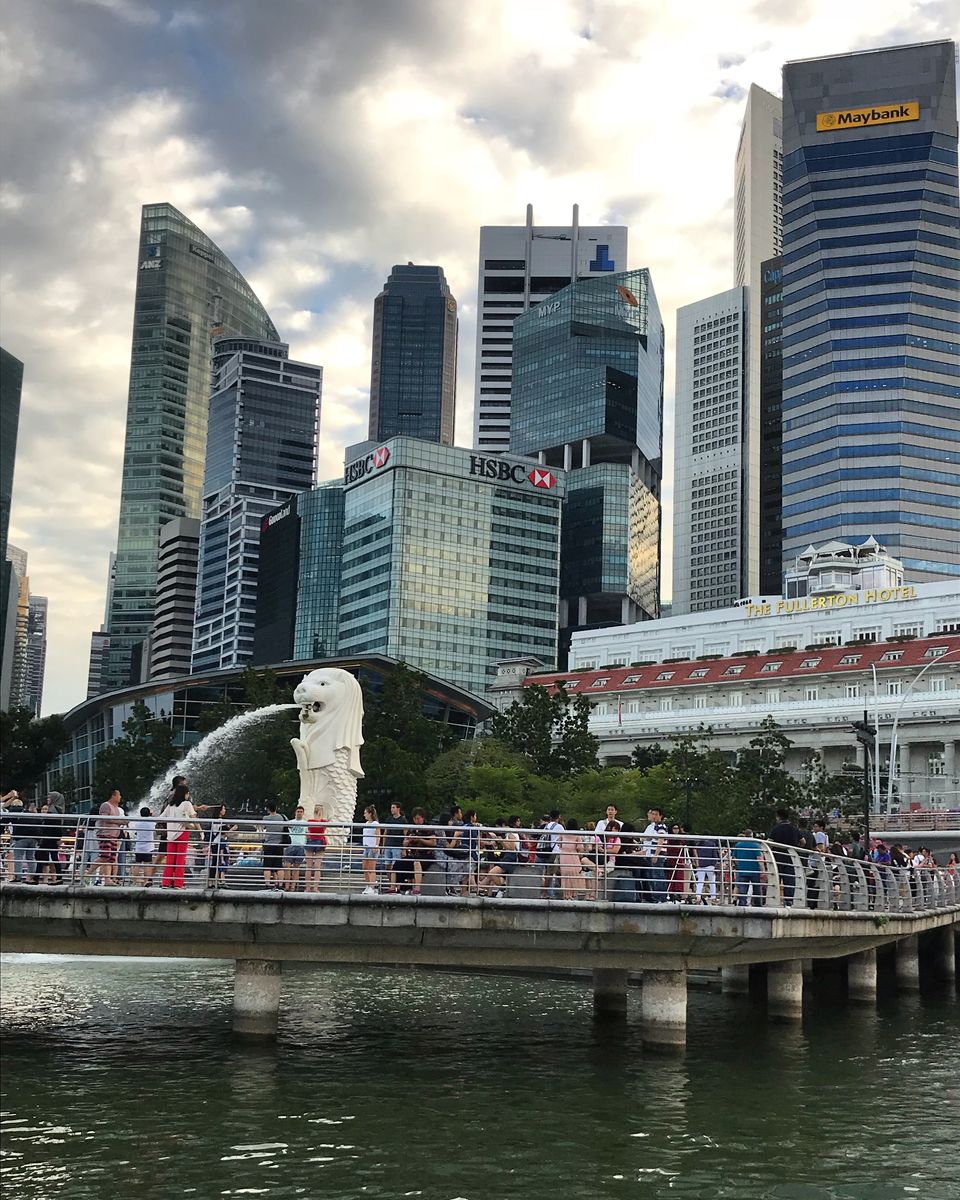 Air tickets:
I booked flight tickets from Cochin - Kuala Lumpur - Langkawi - Singapore with AirAsia - cheap and best airline, highly recommend it and I flew from Singapore to Cochin with Scoot Airlines.
Visa:
We need eVisa to enter both Malaysia and Singapore.
Malaysia Visa: I got my Malaysia eVisa from the official website: https://www.windowmalaysia.my/evisa/evisa.jsp , it is a simple process to apply online and they'll mail you the eVisa in 1-2 days.
Singapore Visa: You can submit all required documents to any one of the authorized Singapore visa agents in India and you'll get the visa stamped in 2-3 days.
Authorized agents link: https://www.mfa.gov.sg/-/media/Images/MFA/OverseasMission/Chennai/List-of-AVAs/List-of-Authorised-Visa-Agents-as-at-26-March-2019.pdf
Itinerary:
Day 1: Reach Kuala Lumpur and explore KL part 1
Day 2: Explore KL part 2 and Genting Highlands
Day 3: Explore KL part 3
Day 4: Langkawi
Day 5: Langkawi
Day 6: Reach Singapore and Explore Singapore part 1
Day 7: Explore Singapore part 2
Day 8: Explore Sentosa Island
Day 9: Explore Singapore part 3 and take flight back to India
Day 1:
We reached Kuala Lumpur airport around 6 AM and took Grab taxi to reach our hotel. We used Grab taxi and monorail for our entire stay in KL, it was very comfortable and cheap.
We stayed at the Hotel: Simms Grand Inn , it was good for 3 nights stay for 3 people.
After finishing the breakfast we headed to Batu caves. It was as beautiful as we see in pictures. Few from the top is amazing and worth the steep climb of 272 steps.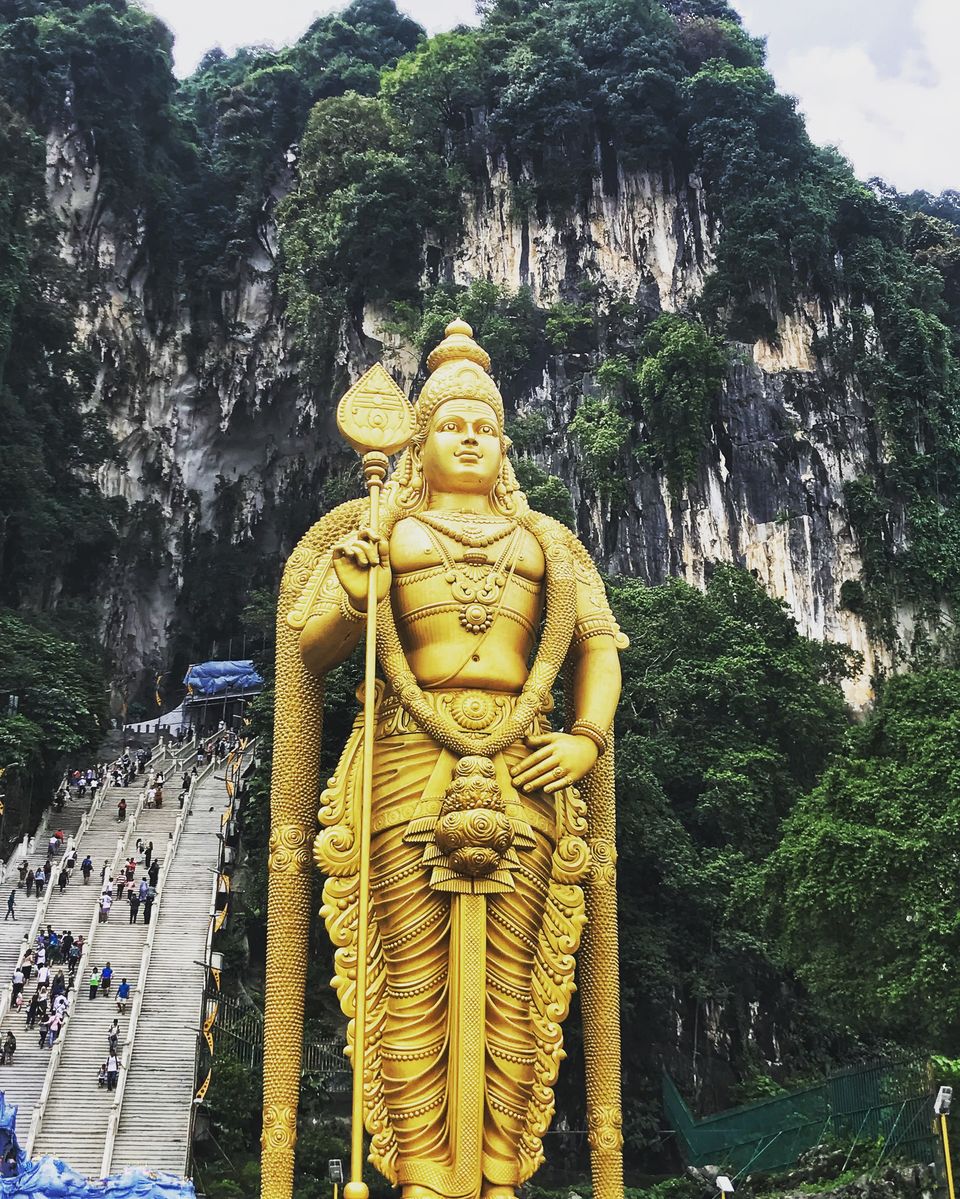 After a good darshan at Batu caves, we headed to KL Central and explored the shopping street at KL Central.
Also we purchased cable car and bus tickets for our next day trip to Genting highlands, it is better to buy tickets in advance as it is usually sold out fast .
We explored little India in the evening and took taxi to the most famous 'Petronas twin towers' for the night view.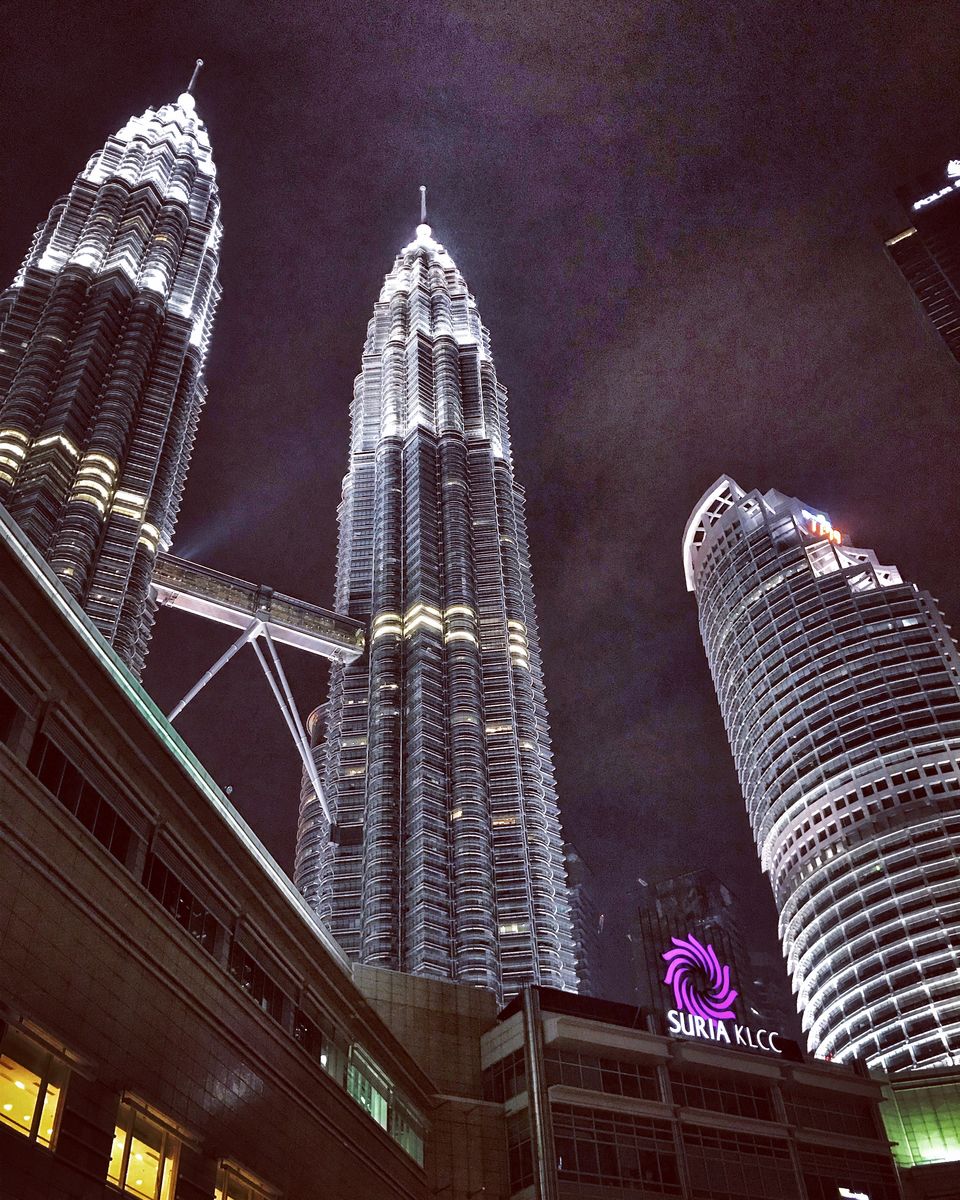 There are many popular restaurants and pubs with twin towers view, but we skipped all those high end restaurants and went to one small Malaysian style restaurant near the twin towers. It was one of the best experiences of our trip with great food and twin towers view.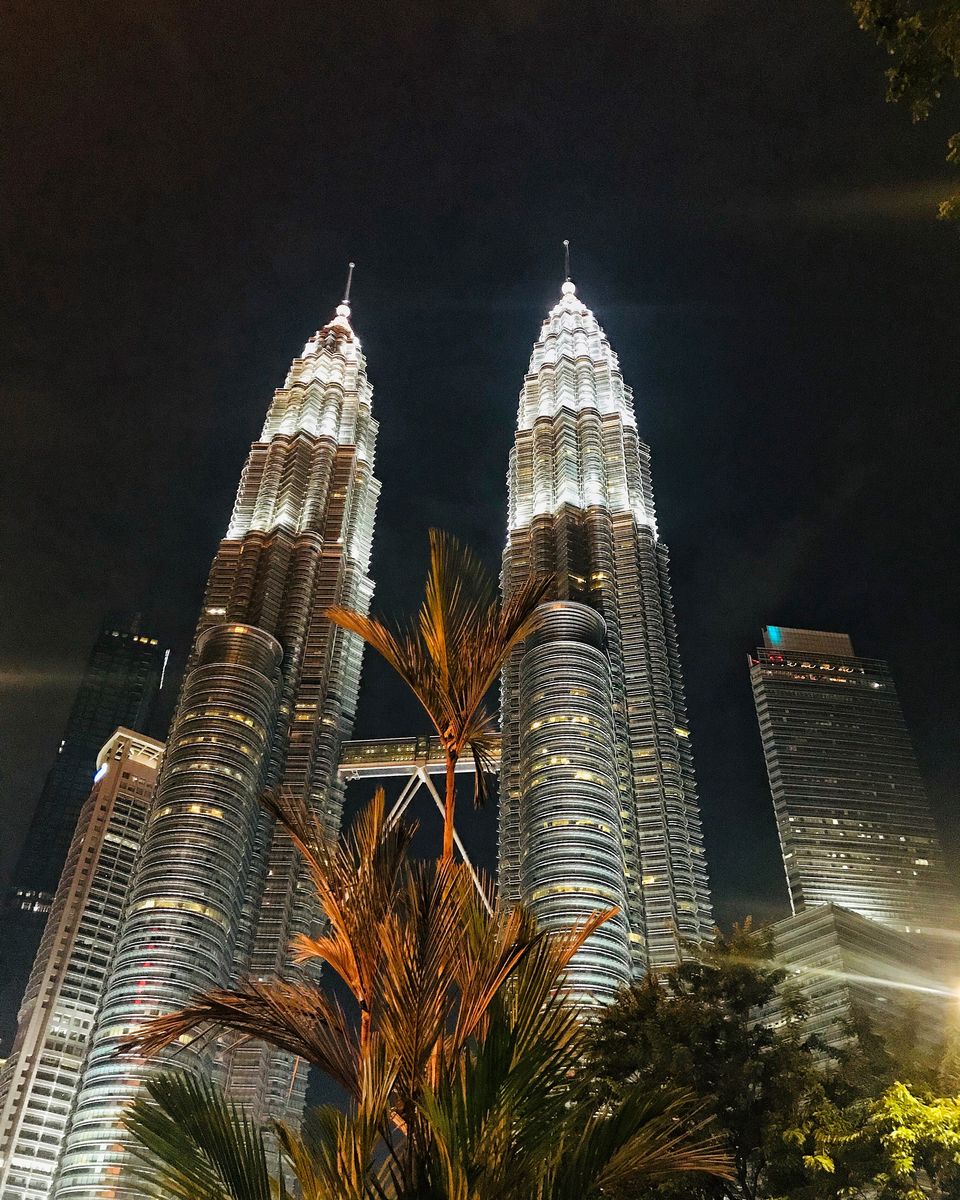 Day 2:
We started the day with good brunch at Saravana Bhavan restaurant and explored Sultan Abdul Samad building , Merdeka Square before catching our bus to Genting highlands.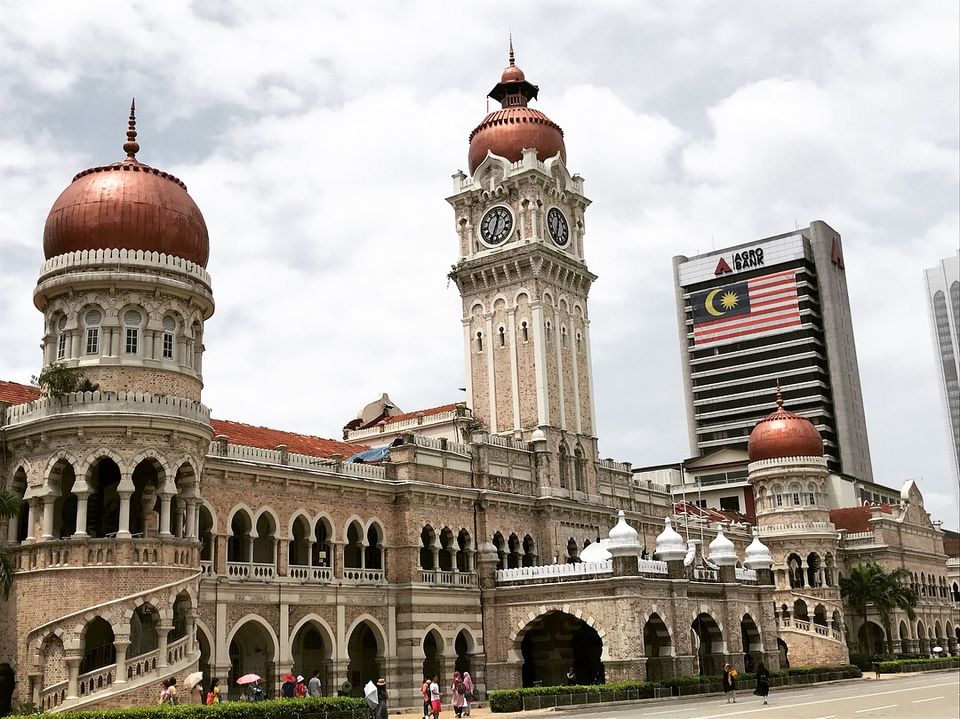 We spent the rest of the day exploring Genting highlands. It was a very scenic ride from KL to Genting highlands and a cable car ride to reach the top. The cold breeze and stunning mountain views from the top are truly amazing and definitely worth a visit when in Malaysia. We did little bit of shopping and visited the Chin Swee Caves temple.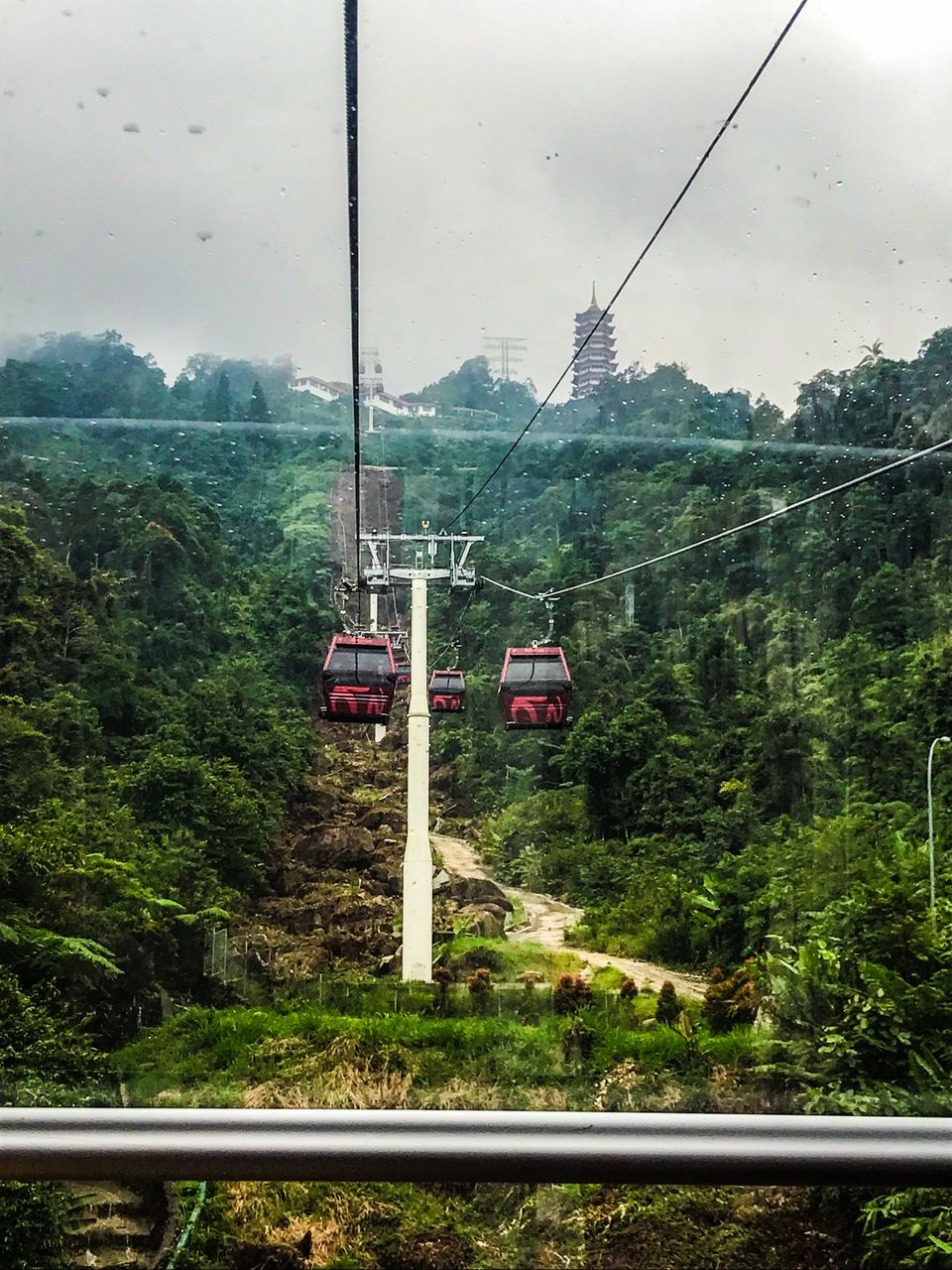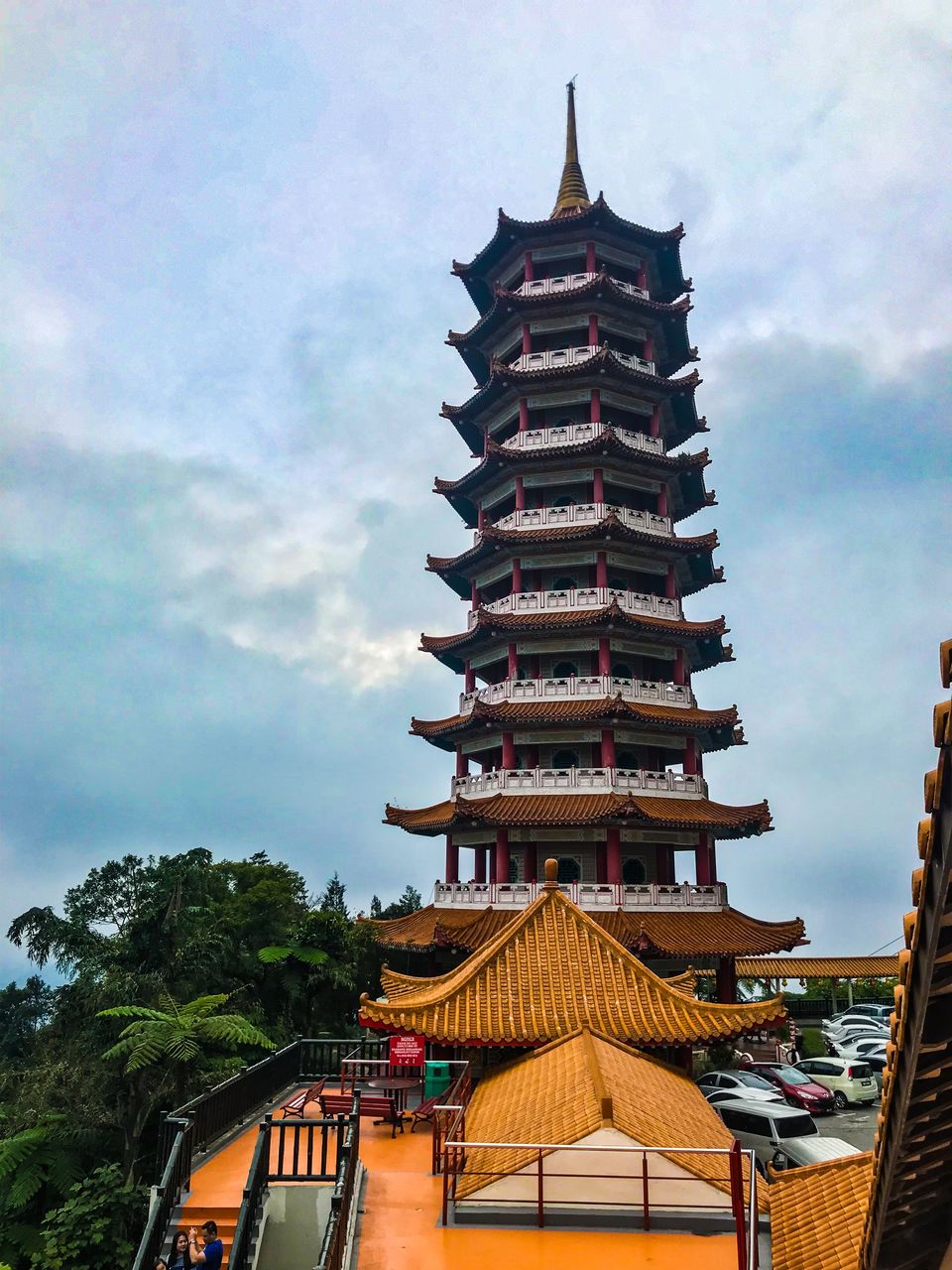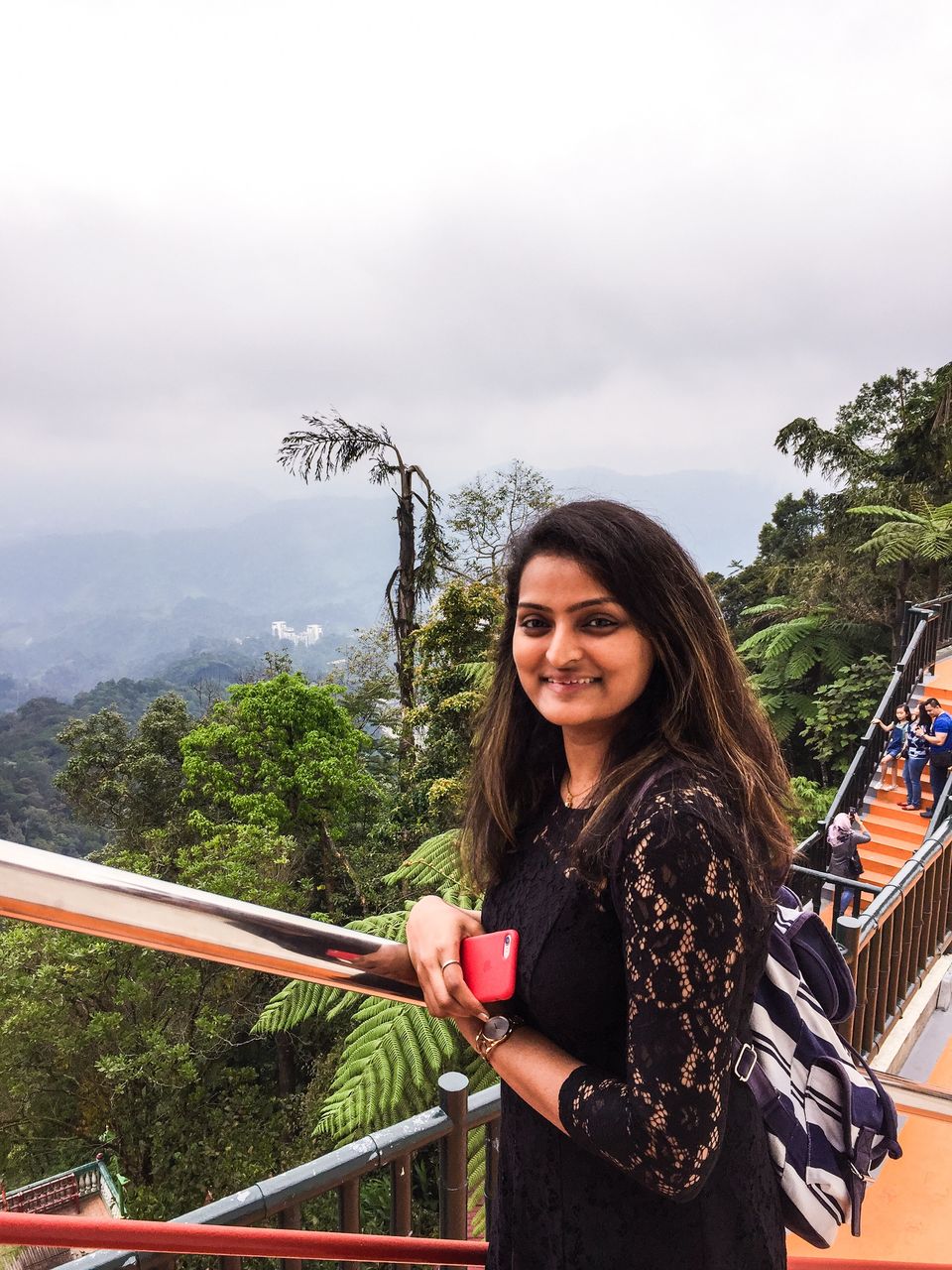 We reached KL late at night and explored the popular Bukit Bintang street for sometime and reached our hotel.
Day 3:
We started our last day in KL with the famous Thean Hou temple. It was drizzling when we started and the place looked absolutely stunning in that weather. It felt so peaceful and calm up there.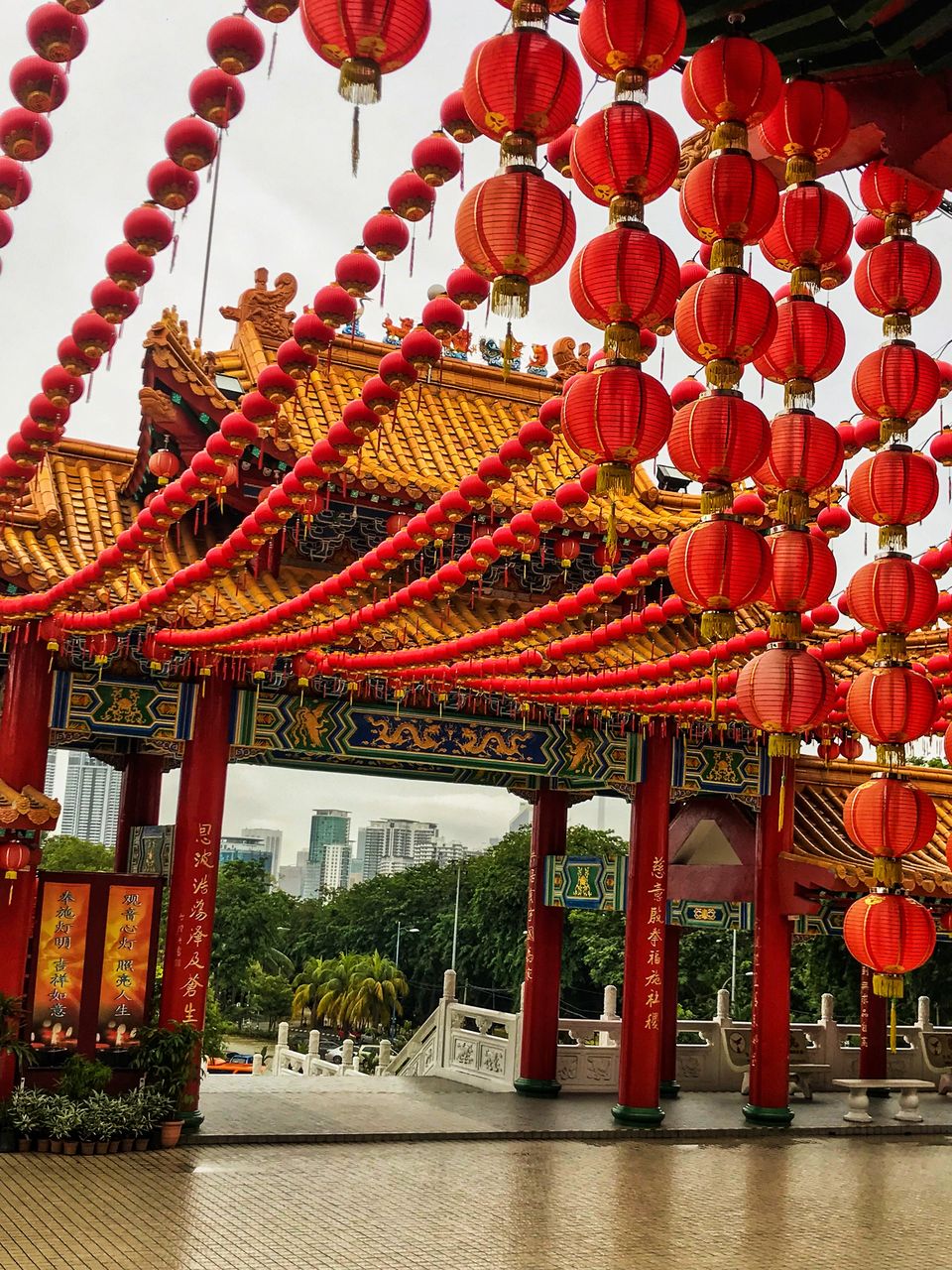 After temple, we went to Central market and did little bit of shopping and took taxi to KL Menara Tower top.
KL Menara tower is the communications tower located in Kuala Lumpur and it is the 7th tallest freestanding tower in the world. We visited the tower top and clicked a picture at the famous skybox - fully transparent viewing box that is 300 meters above the ground. It was a thrilling and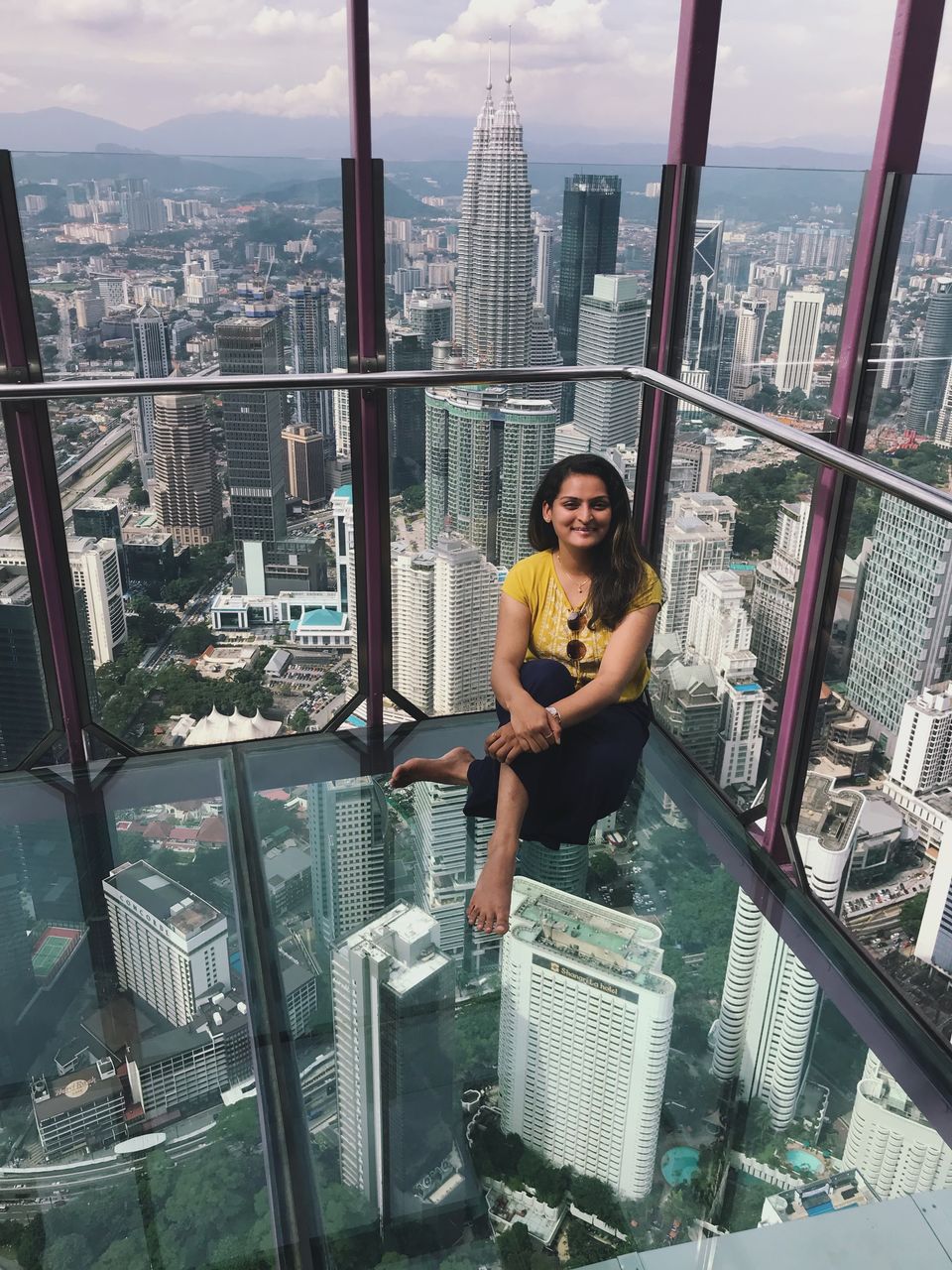 After enjoying the stunning views from the KL tower top, we visited Petronas twin towers to check out the towers at day time and also explored the high end shopping mall Surya KLCC. We spent some time at the KLCC park, had dinner and reached hotel to pack and get some rest for our early morning flight to Langkawi the next day.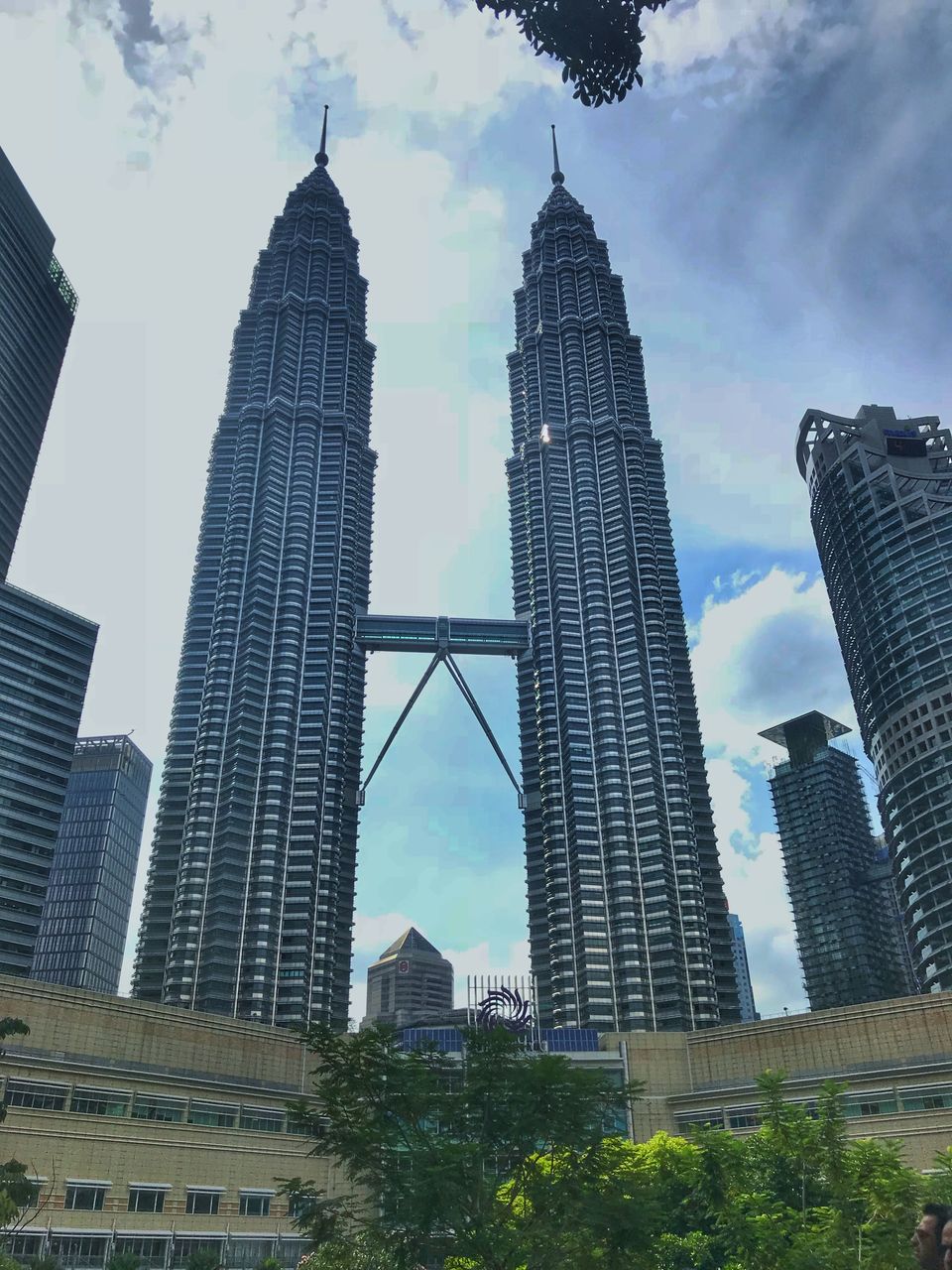 Day 4:
We boarded the early morning flight to Langkawi, it was a beautiful journey with stunning sunrise views from the plane window. We reached the island and checked in at our stay place: Harmony Guesthouse and got ready to explore Langkawi.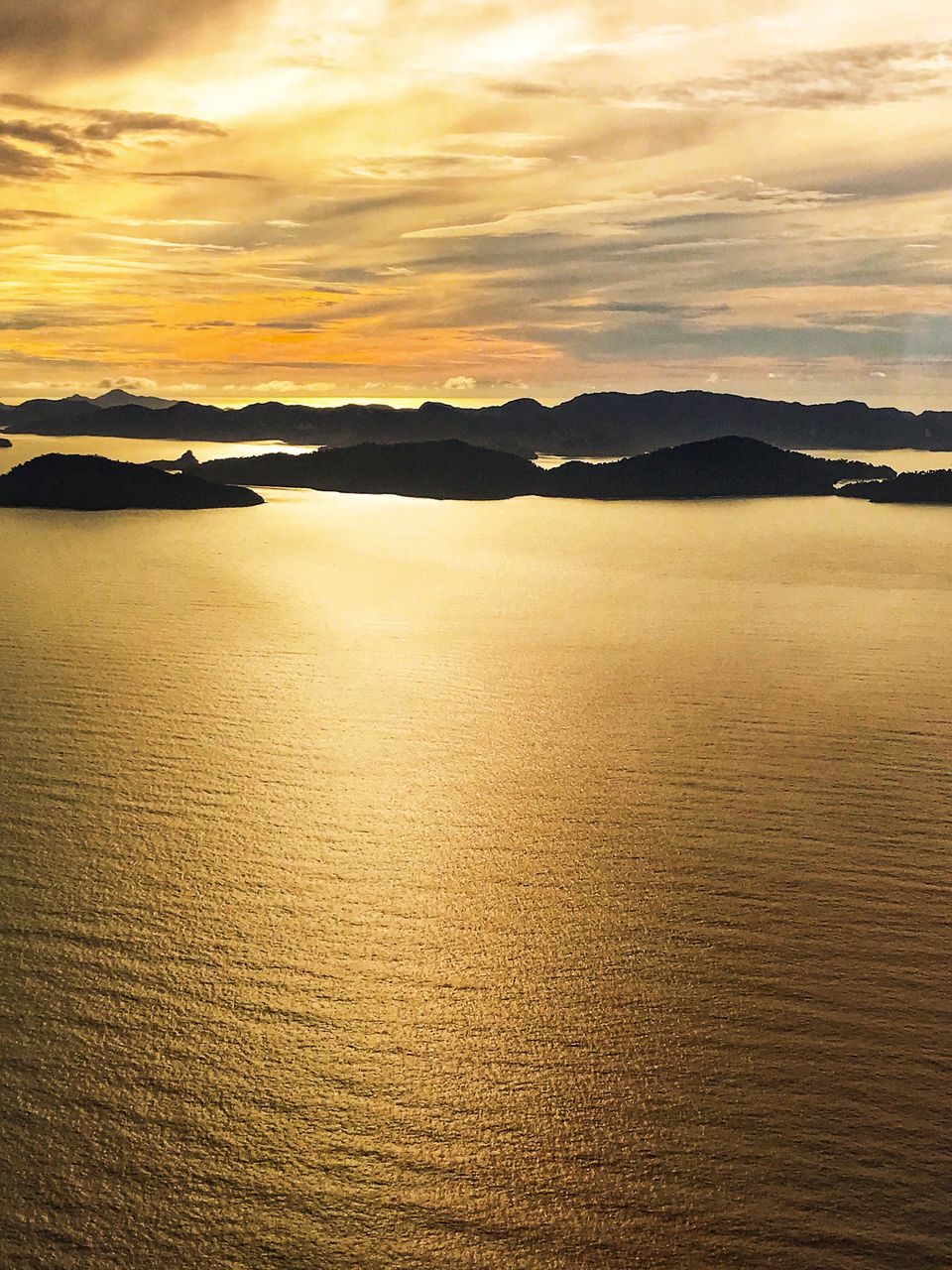 We covered oriental village, 3D art museum, Langkawi cable car and sky bridge.
Langkawi cable car is the steepest cable car ride in the world, it takes you to a height of 708 meters in 15 mins offering breathtaking views of the mountains, valleys, islands and the Andaman Sea. It is an awesome experience that shouldn't be missed out when in Langkawi.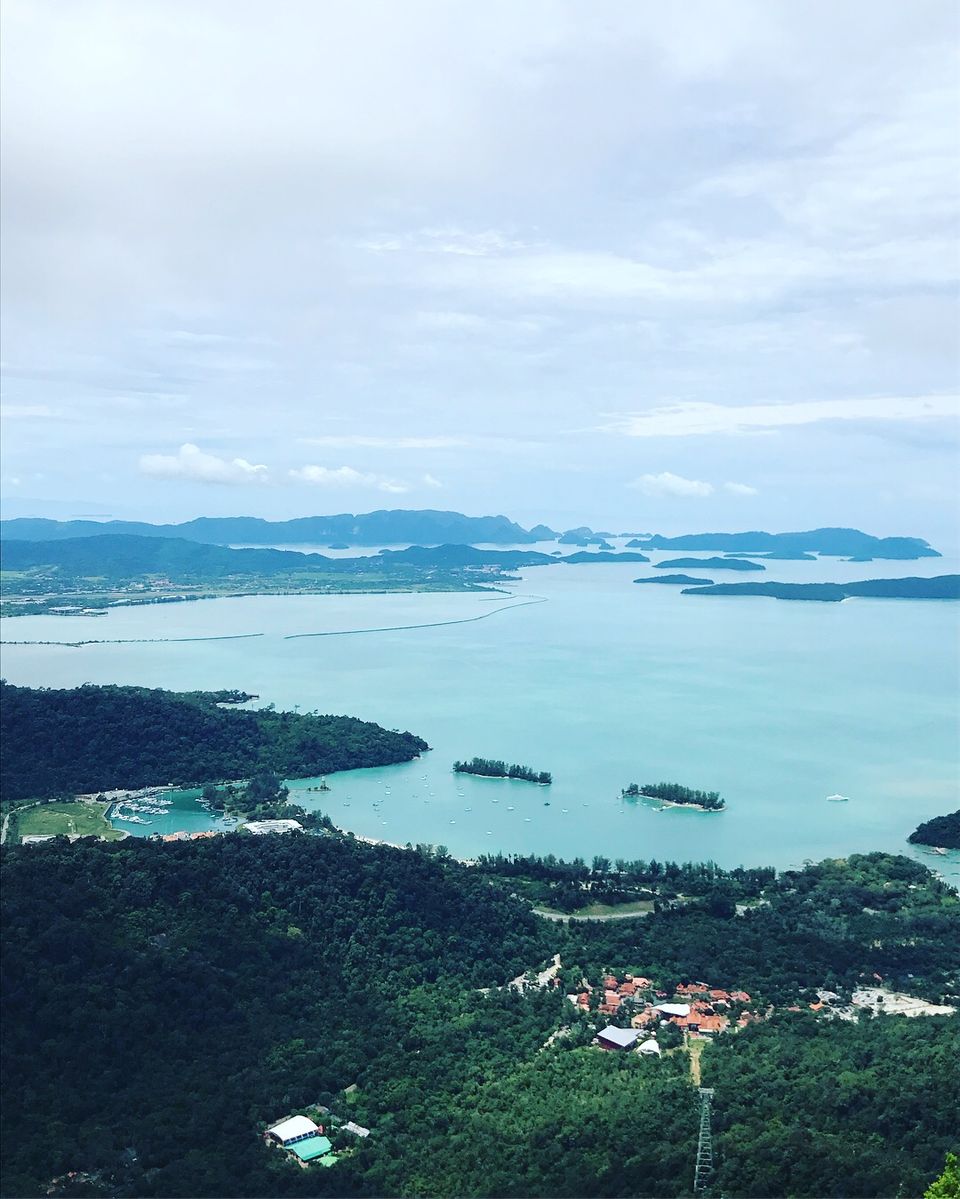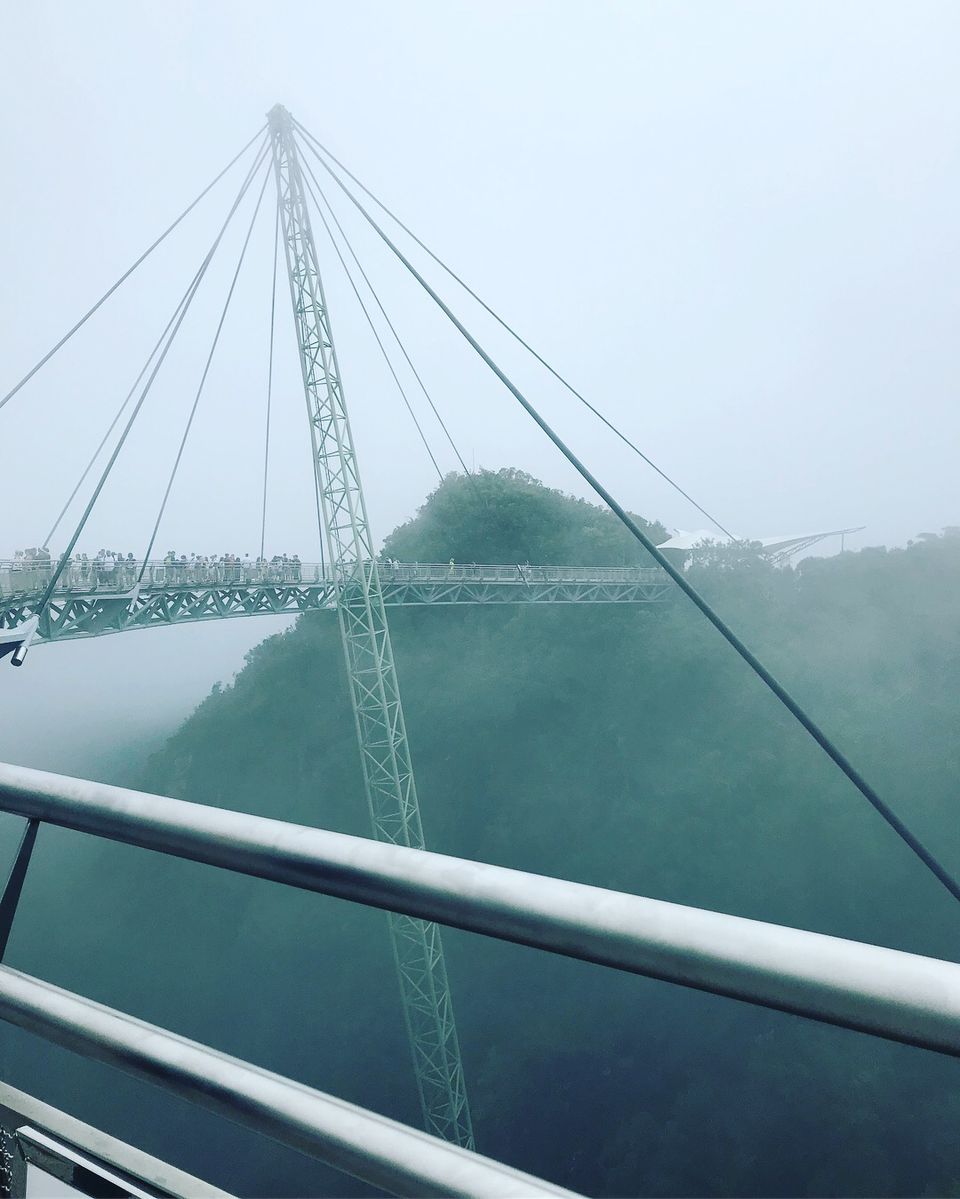 The Langkawi Sky Bridge with the curve suspension is the longest one in the world at 125 meters long. It provides spectacular views and probably the most scenic pedestrian suspension bridge in the world.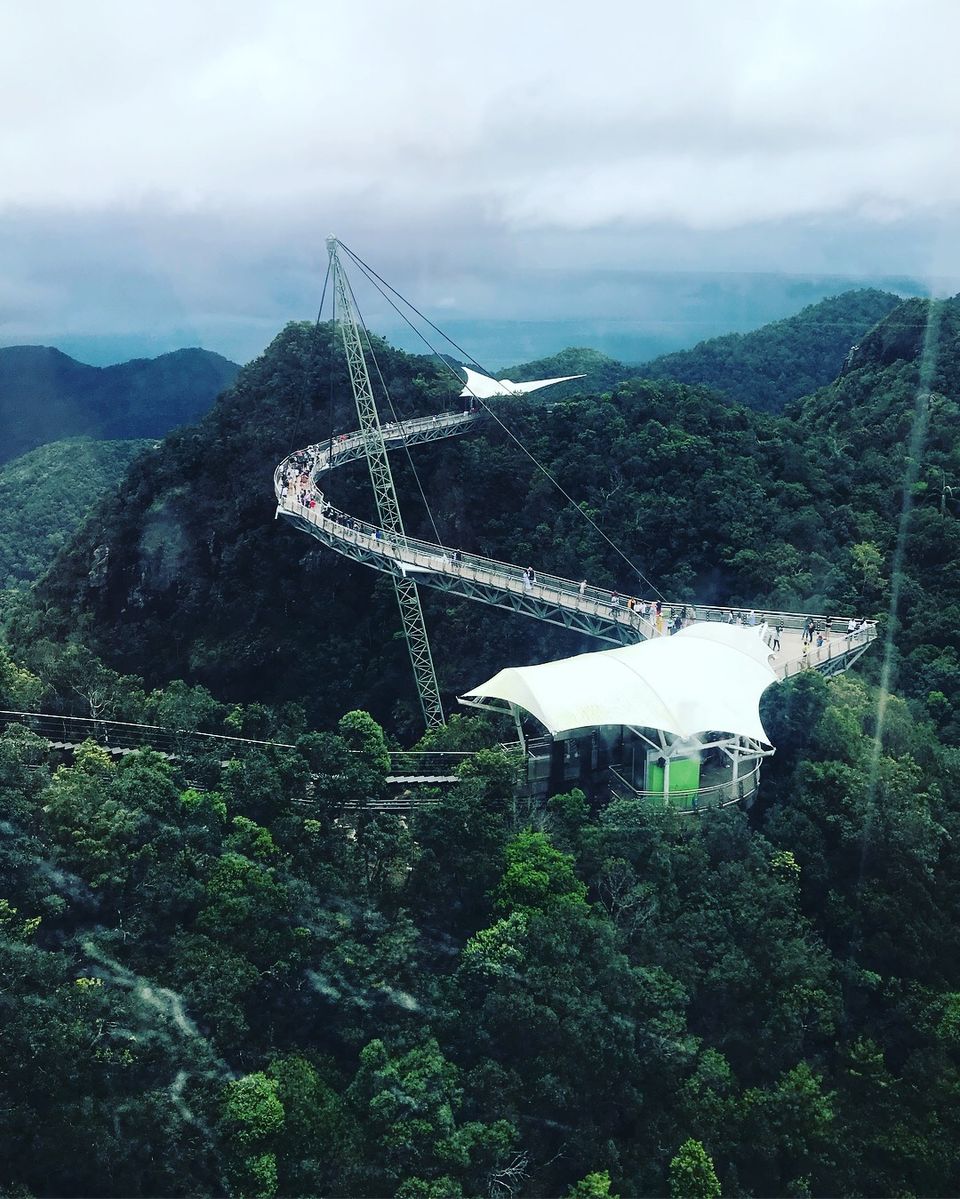 After this adventurous and fun filled experience, we went to the famous white sand beach in Langkawi- Pantai Cenang. If you have enough time, you could do some water sports. The beach was so lively and clean. We bought freshly cut fruits sold at the beach and had a lovely evening watching the most beautiful sunset. After enjoying the beautiful views, we walked to restaurant Nasi Kander Tomato for dinner, this place serves amazing Malaysian style food and a must try when in Langkawi.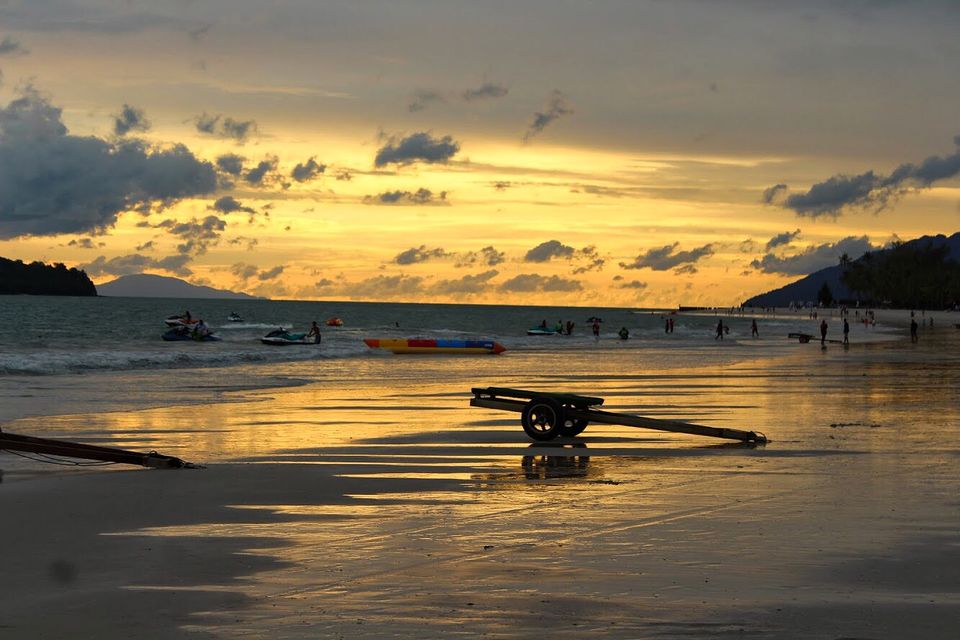 Day 5:
We visited Eagle Square, Tanjung Rhu beach, Telaga Harbour Marina on our last day in Langkawi. If you like secluded and peaceful beach, Tanjung Rhu is the one for you. You'll have the entire beach to yourself. This non touristy beautiful beach is a must visit in Langkawi, I highly recommend visiting it.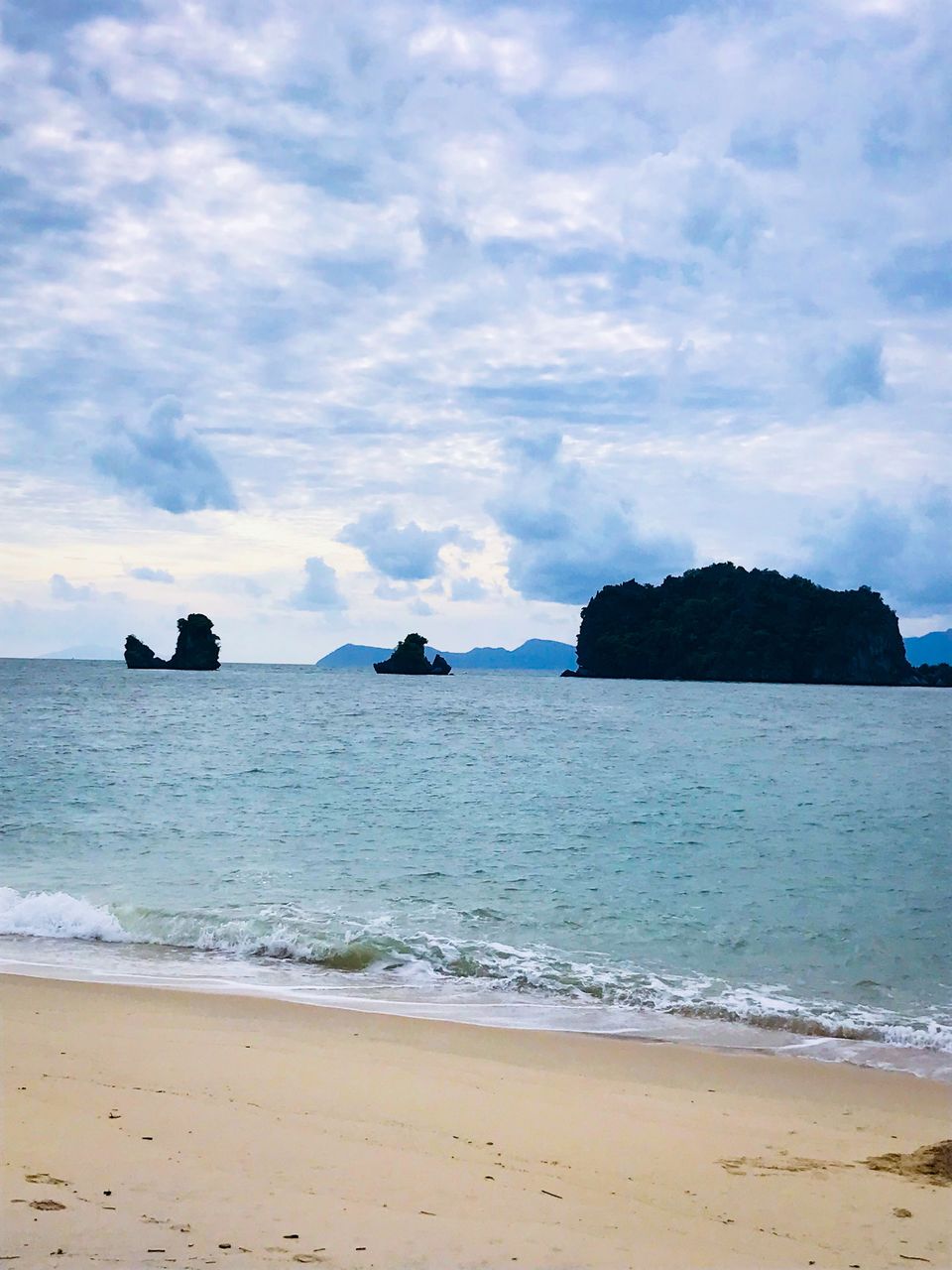 We reached the guest house little early in the evening as we had to catch early morning flight to Singapore the next day.
Day 6:
We took early morning flight to Singapore and checked in at our Airbnb stay.
We purchased Metro card and used the public transportation for our entire stay in Singapore.
We had lunch at Komala vilas in Little India and started exploring the beautiful city. We visited Little India, Kampong Glam, Tekka Centre and Bugis street.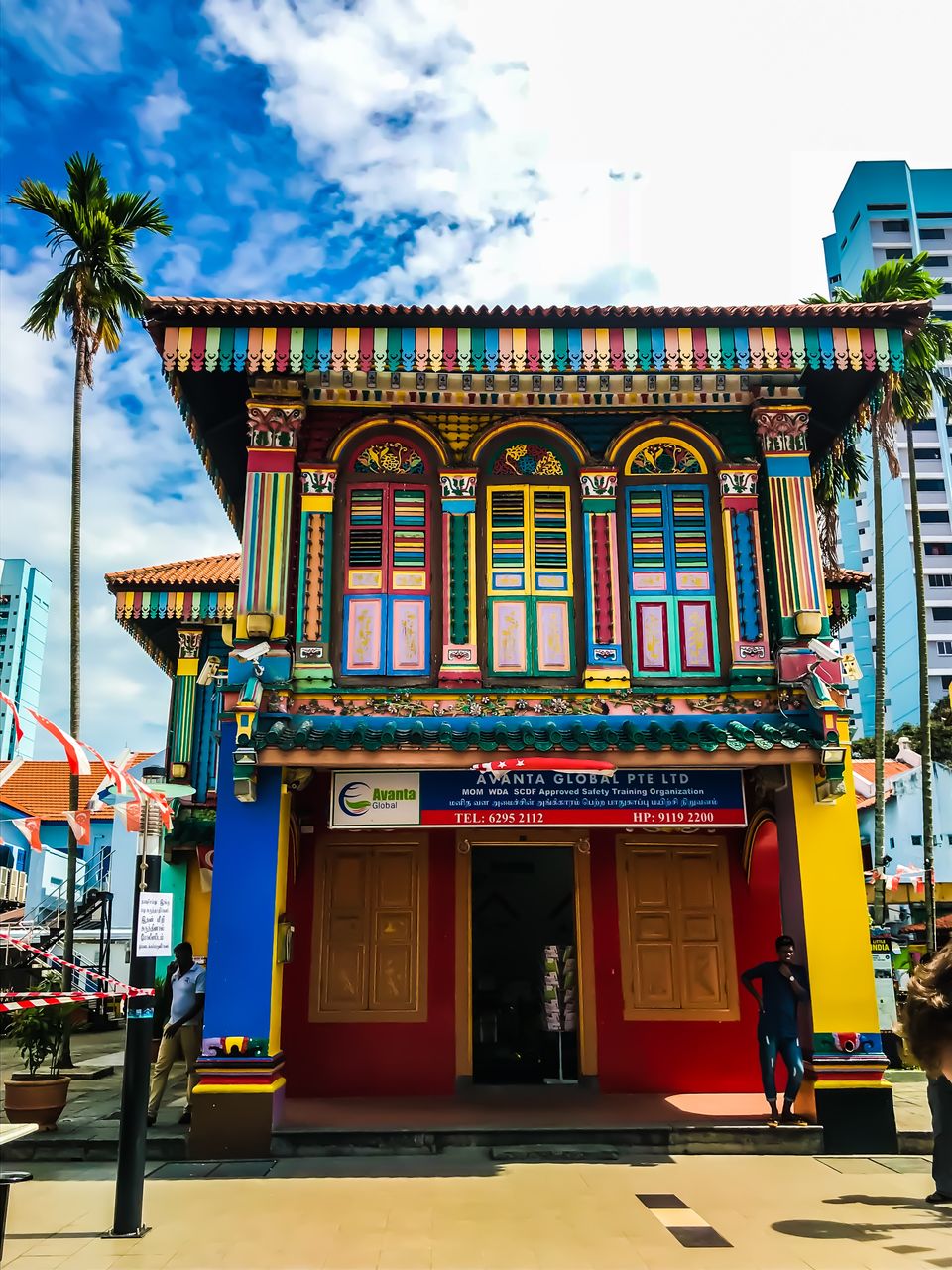 Little India is a must visit even for Indians, look at those pretty colours. How can someone miss it :)
In Arab street, visit to Haji lane is an absolute must try, with fashion boutiques and middle east style cafes this street is so lively and colourful.
We visited Clarke Quay and took Singapore river cruise in the evening. Weather becomes more pleasant and lovely in the evening, river cruise in Singapore river in the evening is so dreamy and beautiful. I highly recommend doing this when in Singapore.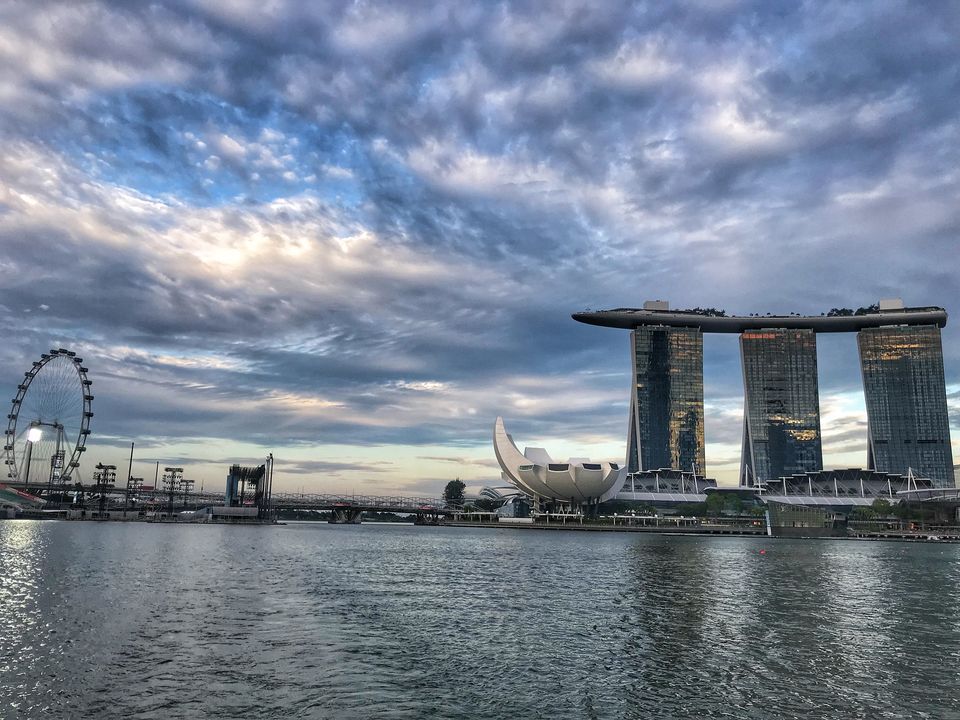 Nightlife in Singapore is really famous and Clarke Quay located along the riverside is the best place for it. With endless food and pub options, this place is beautiful and a must visit.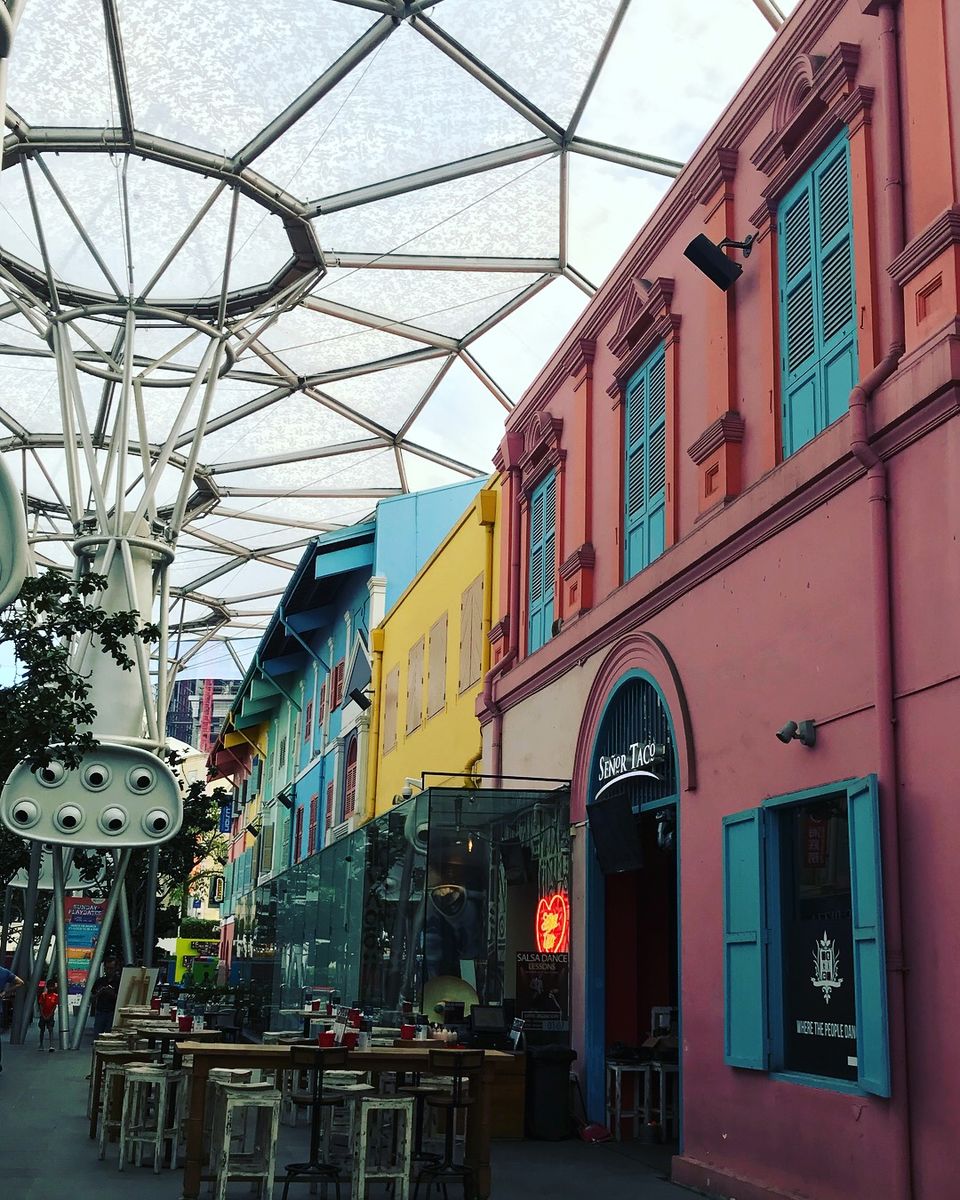 We had delicious dinner along the river side and reached our homestay at night.
Day 7:
On our second day in Singapore we covered Gardens by the bay, Cloud forest, Super Groove
trees, OCBC Skyway, Singapore flyer, Merlion and Marina bay sands observation deck.
Visiting Gardens by the bay in the day time is the best option to beat the heat, this man made gardens , cloud forest and super grove trees are world famous and must must visit.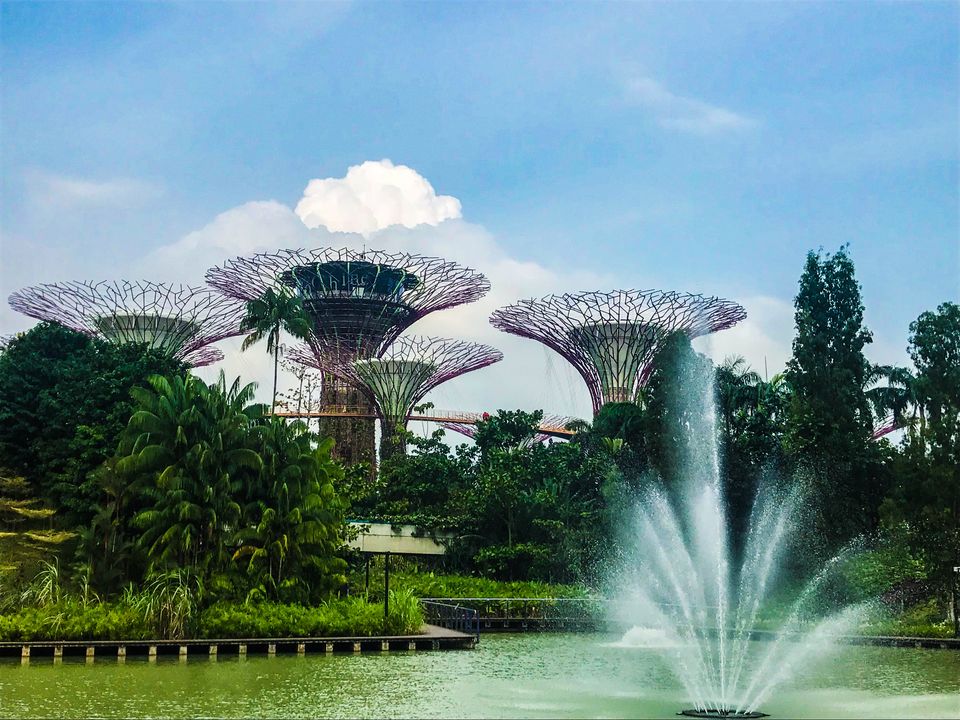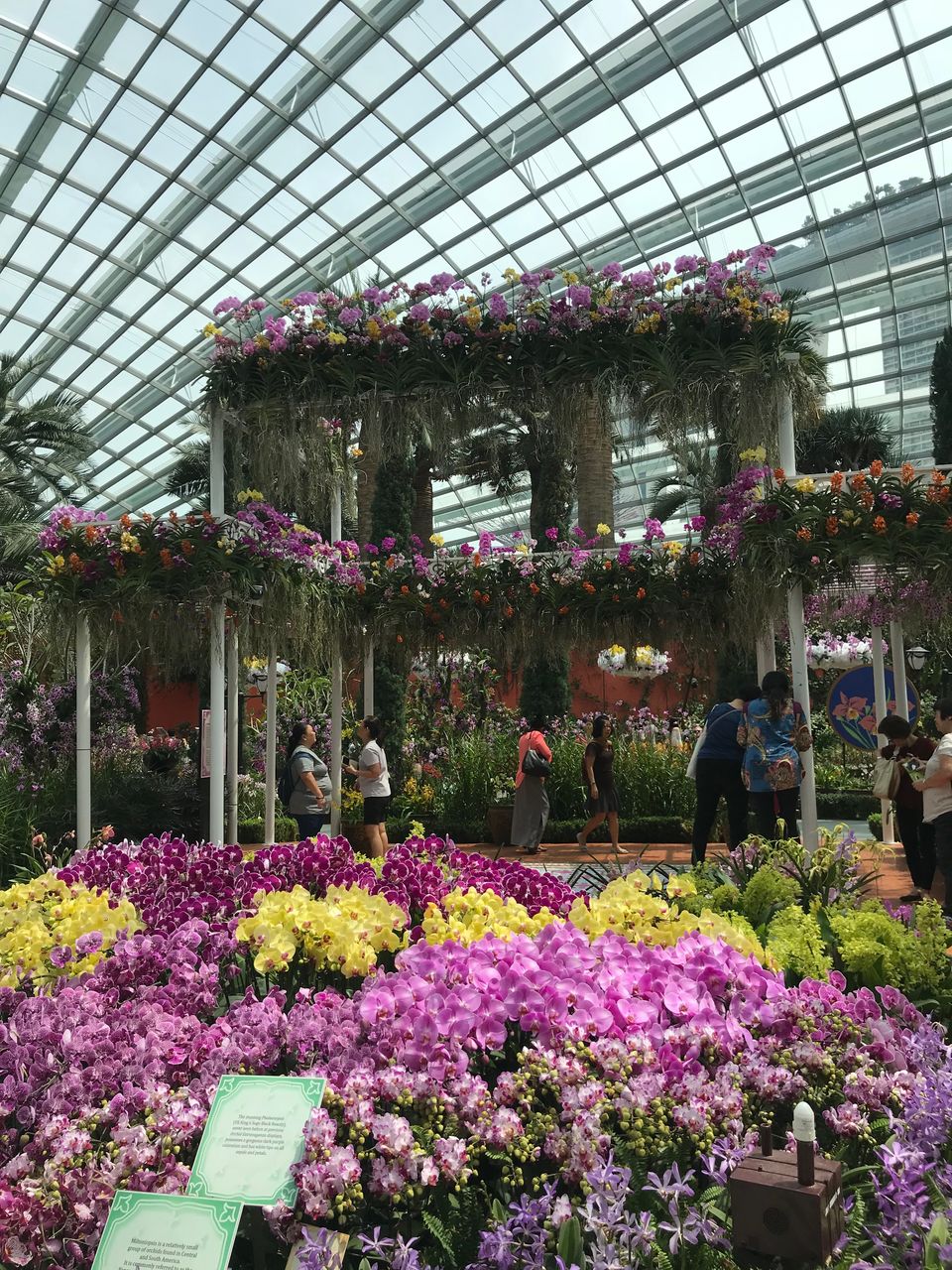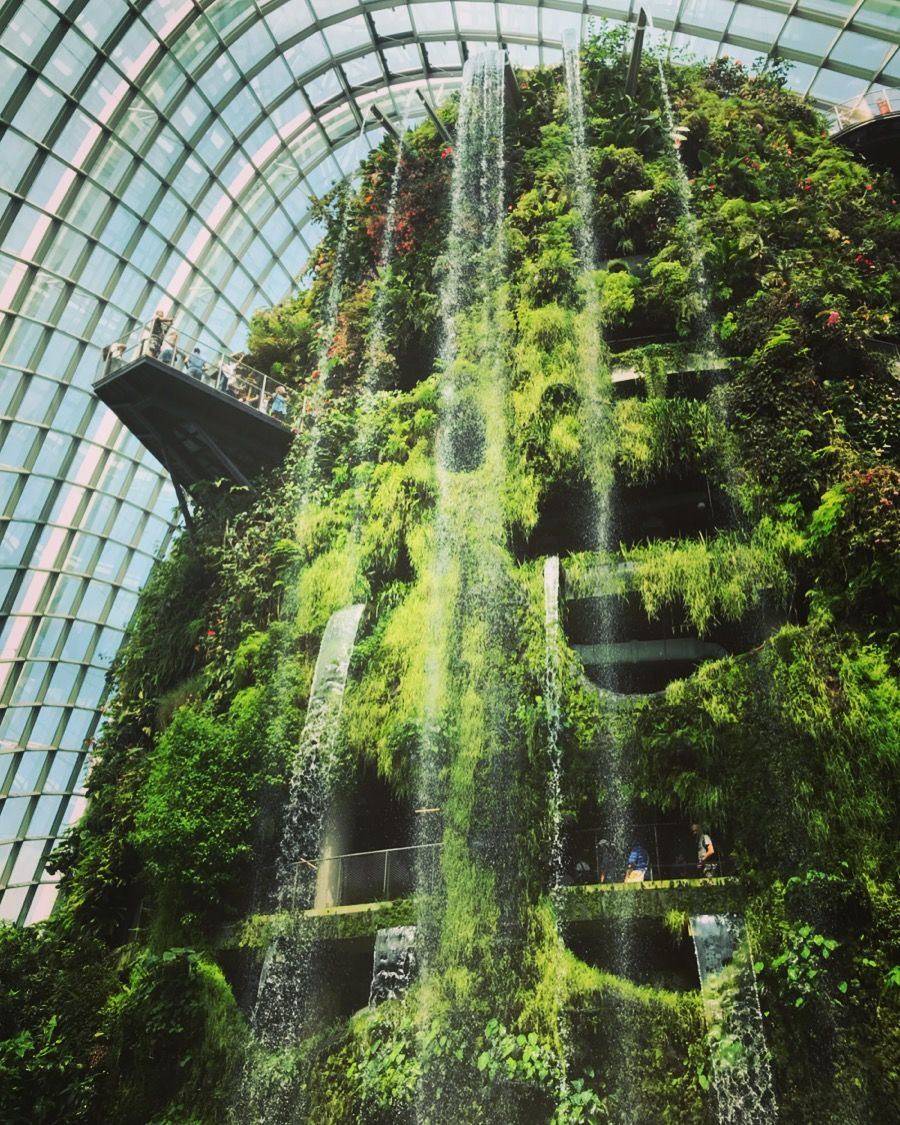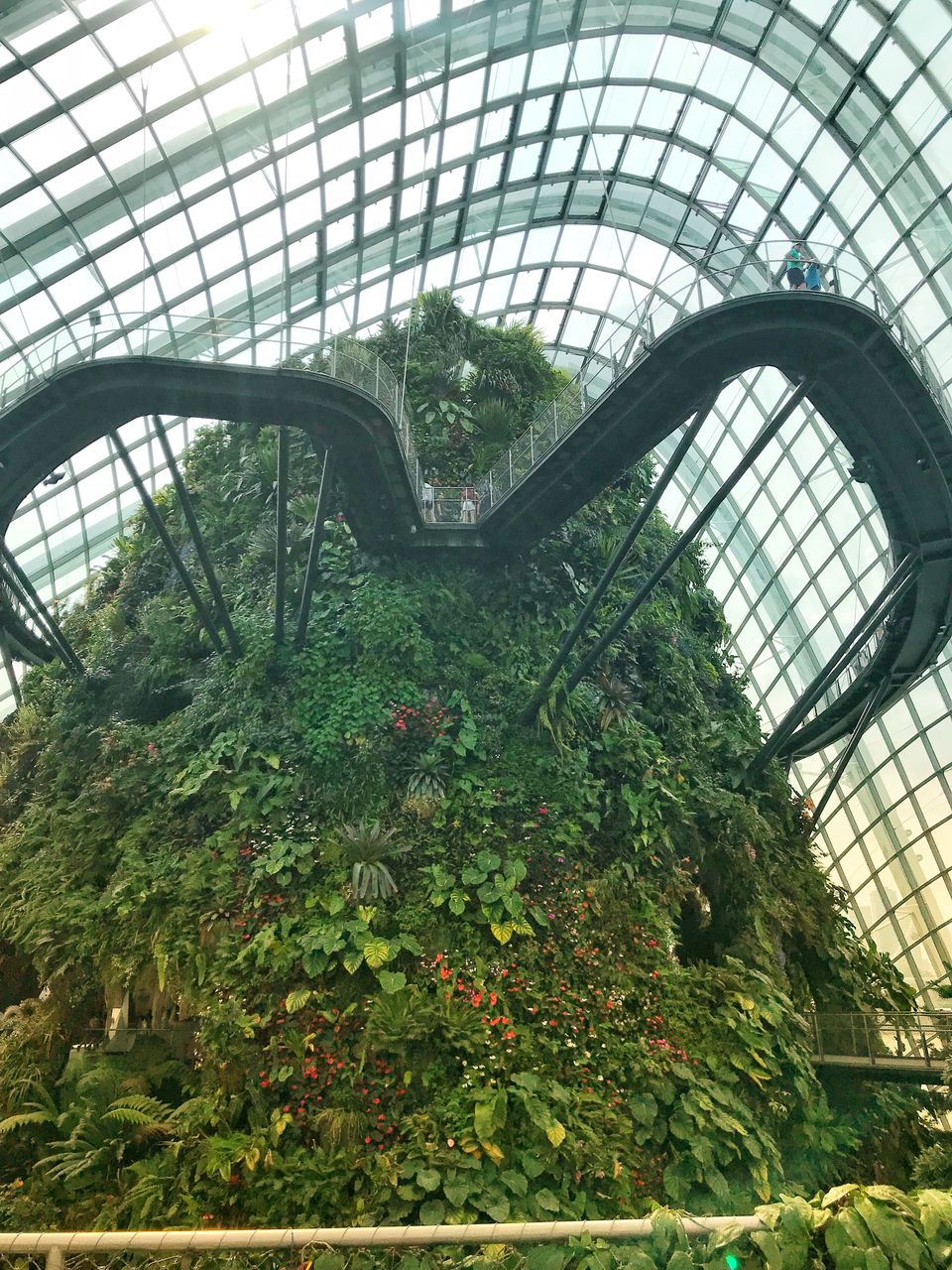 Singapore skyline is famous and looks absolutely stunning all the time, but it looks prettier and more beautiful at night. We visited the observation deck at Marina bay sands to check out this beautiful city at night and we fall hard for this place and its views. If your are a sucker for amazing views like me, then visit to Marina bay sands observation deck is must. Trust me you'll love it.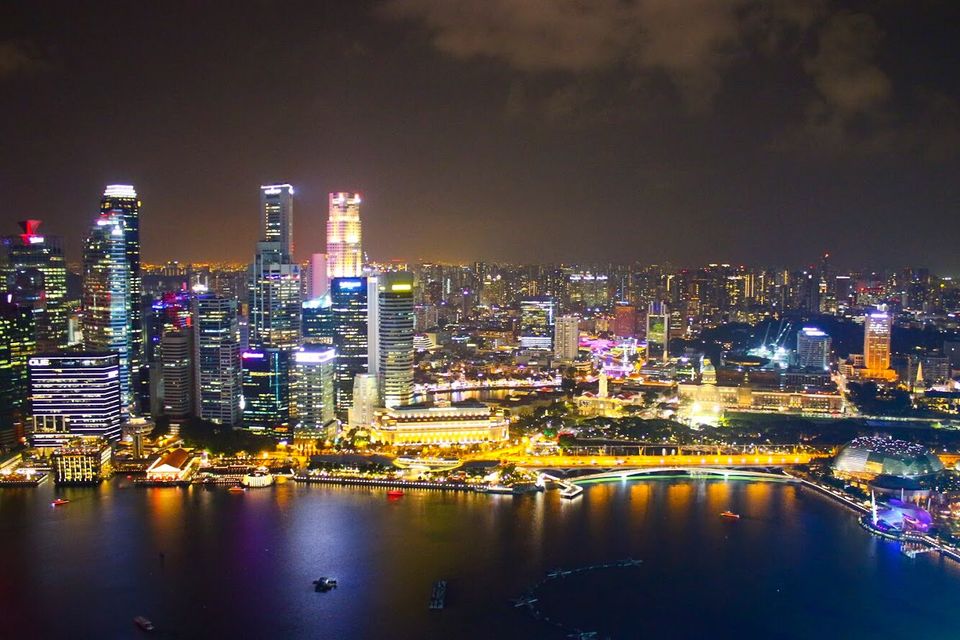 Day 8:
We spent our third day exploring Sentosa island and Universal studios. It is where all the fun begins and one must definitely not miss Universal studios when in Singapore. I absolutely enjoyed all the rides and shows here and felt like a kid again. It was one happy and fun filled day.
Transformers and Revenge of the mummy are some must do rides. We also enjoyed the shows: Lights- camera- action, water world stunt and shrek 4D adventure. It was a great experience.
There are lot of shopping and food options inside the Universal studios, it is lot fun shopping and trying out some of the best rides. After the tiring day, we got to watch this beautiful sunset when we were heading back home, it was such a treat to the eyes.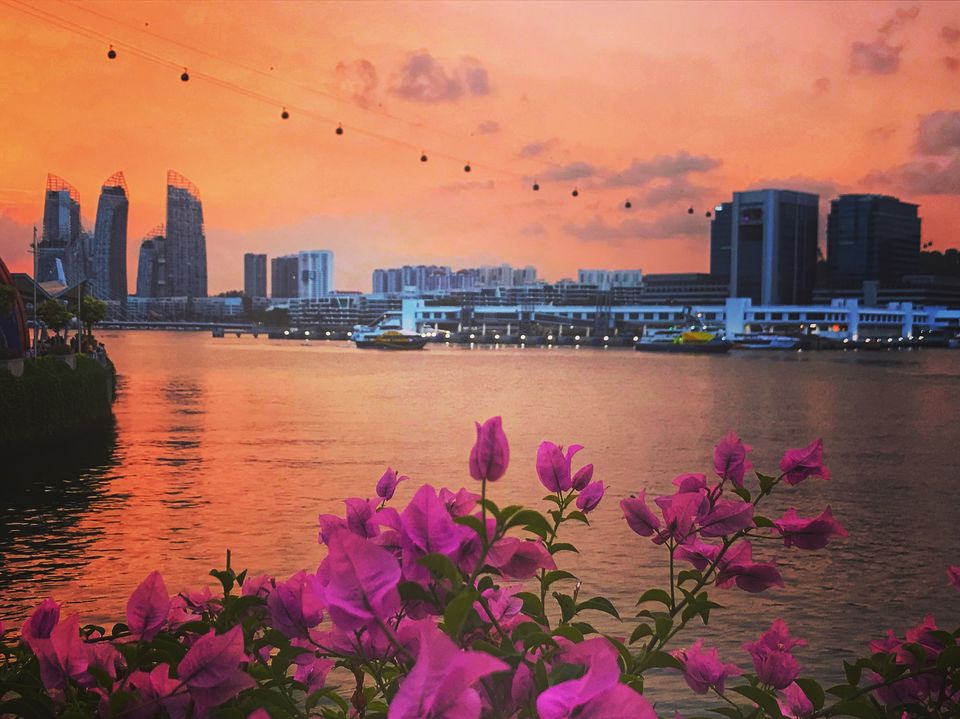 Day 9:
On our last day in Singapore, we visited China town, had some great local food, shopped souvenirs and finally reached the world famous Changi airport. It was truly a wonderful trip filled with lot of adventures and beautiful cherish-able memories. We took our flight back home with happy face and contented heart.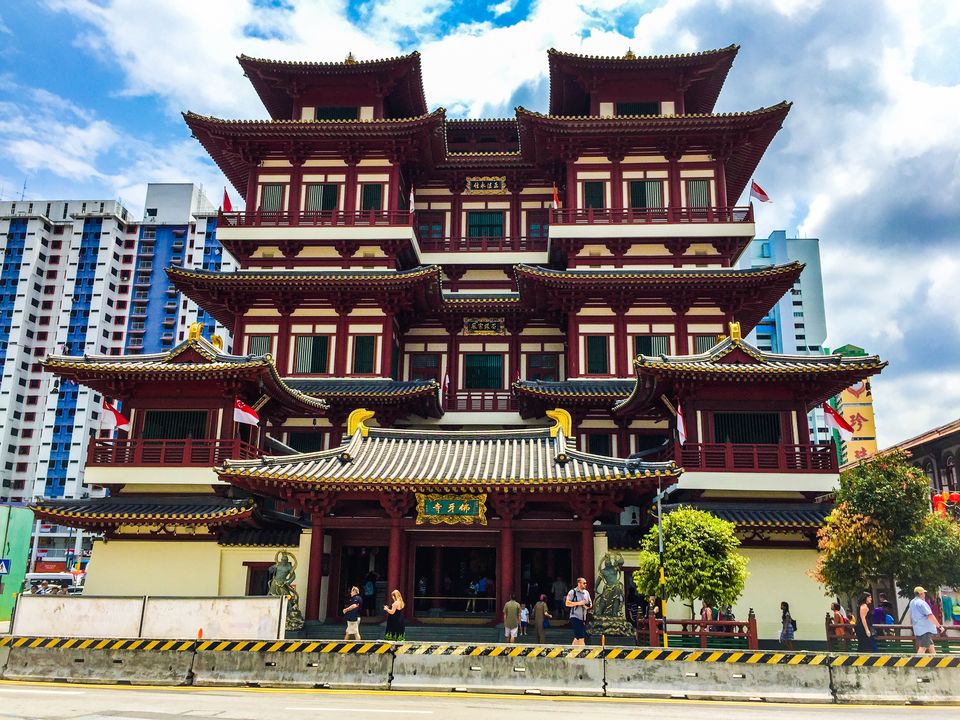 Everything about this trip was beautiful and I loved planning it for my parents. Hope this itinerary will help you plan your Singapore & Malaysia trip better :)
Leave a comment or drop an email for any queries.
All pictures are mine :)
Frequent searches leading to this page:-
Book Malaysia Tour Packages, Places to visit in Singapore for couples, Singapore tourism package from India, things to do in Singapore on a budget, Singapore tourism, best places to visit in Singapore, Singapore family tour package with airfare, things to do in Singapore for couples