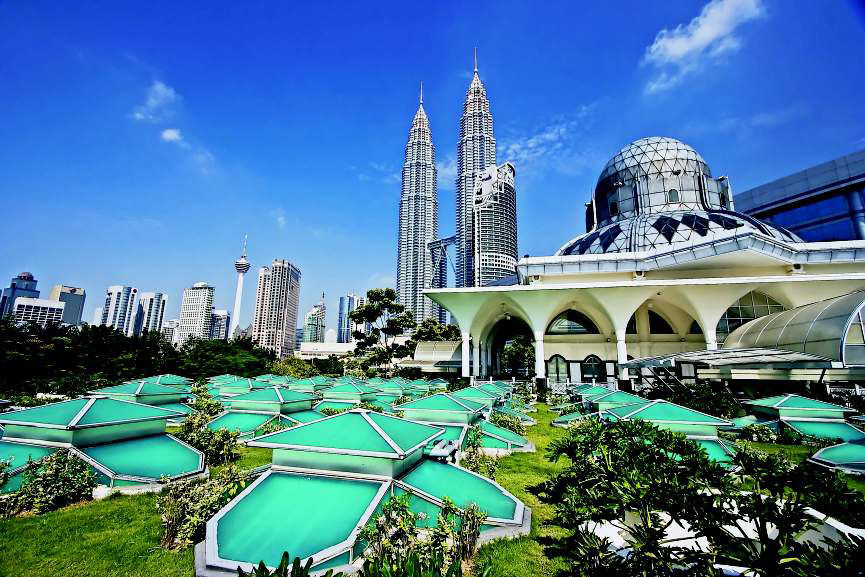 The peninsula of Malaysia is easily the most potent cocktail in the world. With the glorious diversity it is home to in terms of places to visit, religion, culture, landscape and even food for that matter, Malaysia is an intoxicating experience. The cities are always teeming with activity while the islands and jungles are the most tranquil of the lot. On one hand, a facet of the country is deeply entrenched in history while on the other, modernization has seeped into its very fabric. The Petronas Towers will help you challenge vertigo in ways you never have before, Suria KLCC will transform you into a consumerist for all intents and purposes, the casinos of Genting Highlands will put a spell on you and their rainforests teeming with wildlife will excite you on some gazillion levels, the Batu Caves will intimidate you, the spicy aftertaste of Nasi Goreng will make you crave some more and with the country's Malay, Indian and Chinese influences, you will have morphed into a cultural expert of sorts.
This multi-cultural and multi-ethnic federal monarchy has indeed worked hard to become the popular tourist destination that it is today. The number of places to visit in Malaysia, right from Kuala Lumpur and Langkawi to Borneo and Penang are difficult to keep up with but they totally are worth all the time and energy. Here's a 6 day/5 night itinerary to help you make the most of your time in this exotic, magical land. There's something about this place. Malaysia truly is Asia.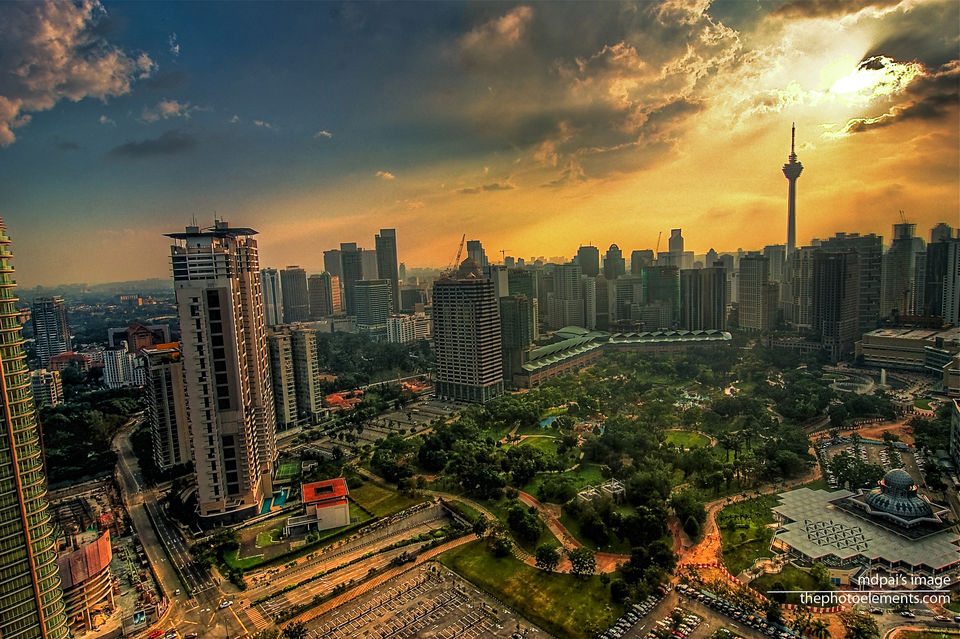 How To Reach Malaysia
Malaysia is well connected to the rest of the world. The most important airport is the Kuala Lumpur International Airport which has flights to and from almost every country. The other major airports are the Kota Kinabalu International Airport and the Langkawi International Airport.
Visa Requirements For Malaysia
Malaysia has an E-Visa portal only for citizens of India, China, Nepal, Myanmar and Bangladesh. This visa will be valid for maximum 30 days. The cost of visa for Indian nationals is Rs.751.41. They can apply for an E-Visa here. All applications are subject to approval by the by the Malaysian Immigration Department or Malaysian Mission Office. Malaysia has a Visa On Arrival for citizens of India and China coming from Thailand, Singapore or Indonesia only.
Nationals of all other countries need to fill this form to apply for a Malaysian Visa. You can see the list of documents required for a Malaysian visa here. Citizens of America and ASEAN countries can enter Malaysia without a visa for not more than one month. For more details, visit the official website of Ministry Of Foreign Affairs Of Malaysia.
Getting Around in Malaysia
Malaysia tourism is a relatively smooth affair. While metered taxis can be hailed from all major Malaysian cities, the drivers can often take you for a ride. Buses are a cheaper way of getting around but need some initiation. Kuala Lumpur has an excellent monorail system and in cities like Georgetown, bicycle rickshaws, also known as trishaws, are extremely reliable. Long distance taxis connect the cities and towns featuring in your Malaysia itinerary but are on a shared basis and can be expensive if you intend to hire the entire vehicle. Additionally, ferries sail to Penang and Langkawi and tickets can either be bought from the booths in advance or on the boats.
The federal capital and the most important of all the places to visit in Malaysia, all major cities around the world have flights to and from Kuala Lumpur. Book your tickets in advance in order to save money and you can get an visa on arrival. The airport has two terminals, the main terminal (KLIA) and a low-cost carrier terminal (KLIA2).
Amazing Things to Do in Malaysia : Kuala Lumpur