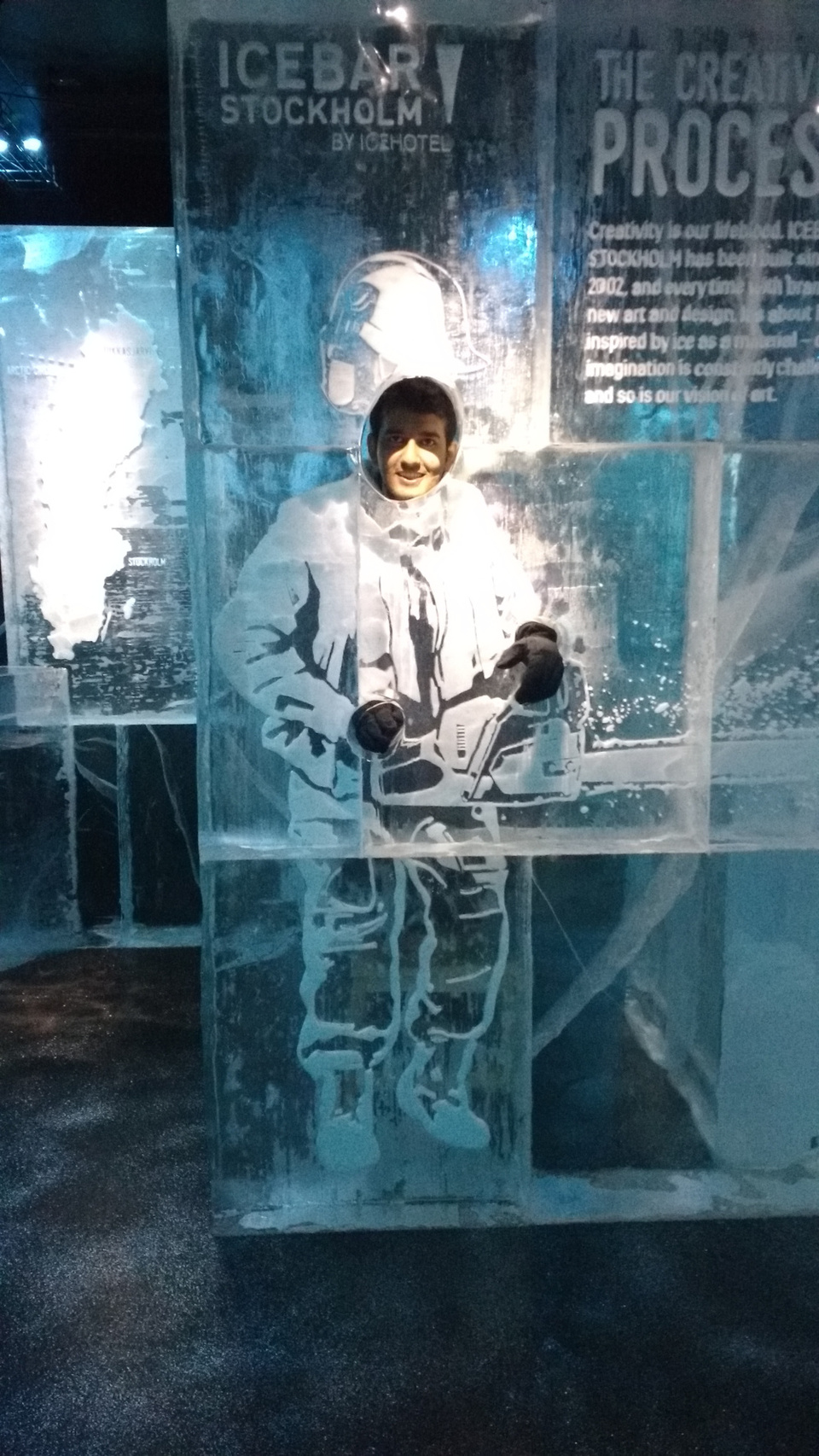 Astonished by the gothic architecture we came across this place which was one of the things to do in Stockholm .We being from India had never experienced ice or snow .Witnessing it was an exotic experience .
Icebar by Icehotel is located in Marknadsvägen 63, Jukkasjärvi .It was located in a plush Hotel .On entering we did not have to wait much and we set out for our Ice adventure. At the reception we met a few swedish locals who were very welcoming and humble.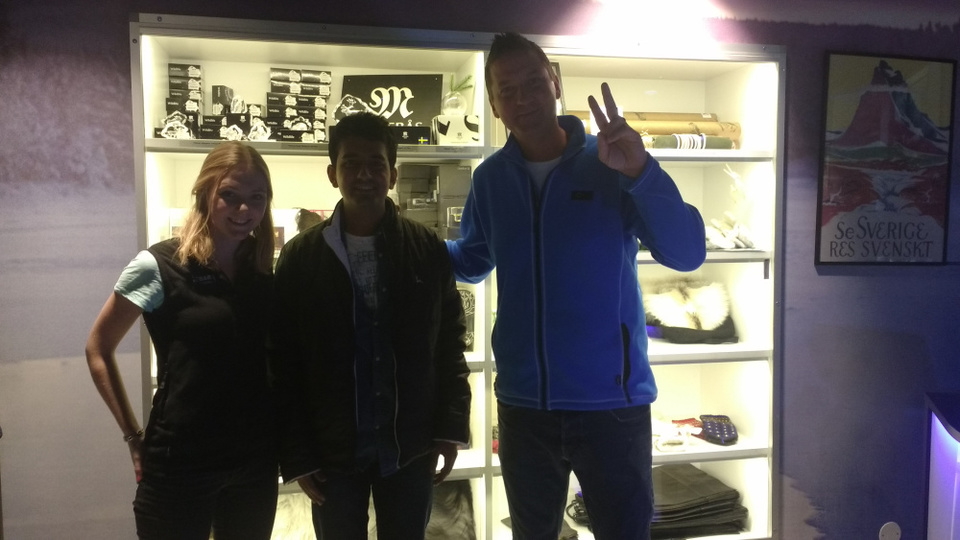 The amazing fact about this icebar is that the every year they rebuild the whole place again .The ice is brought every year from the Torne River The design of the bars is created by known artists from around the world changing from year to year ­ just like the design of ICEHOTEL .
Before we enter the bar we are given thick jackets just like the ones used in the thundra .After checking us we are allowed to enter and witness the extreme cold .
They provide you with complimentary drinks (1 each) which is a fun thing to do. Imagine freezing in -15 degrees and drinking .The glasses and the bar are all carved from ice .
It is one exotic place to go when in Stockholm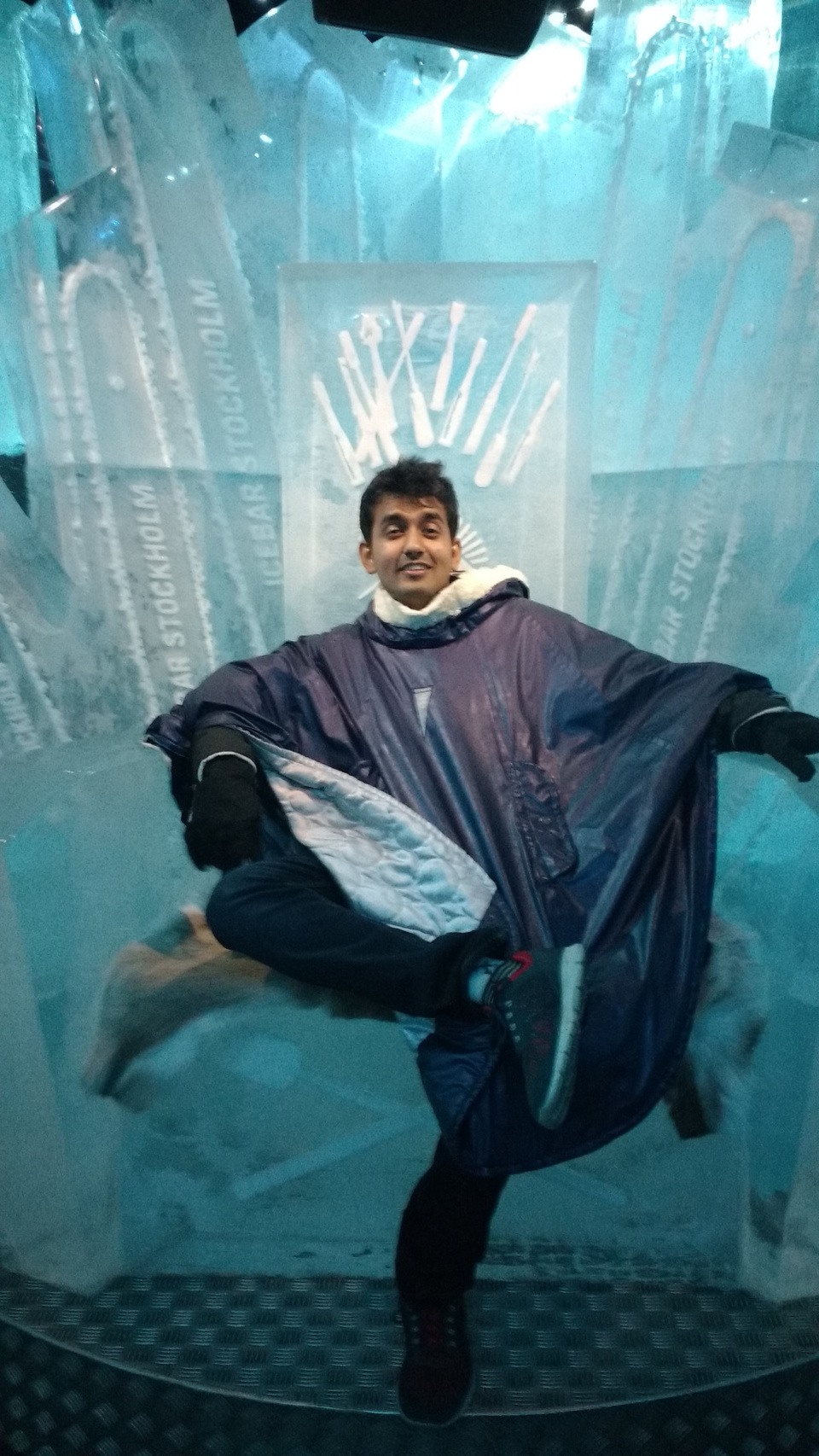 the throne
The icebar is carved every year.When we visited it had a throne a map and a caricature with an exemplary ice bar .Even the seating was made of ice .I felt like I was in a igloo in Antartica .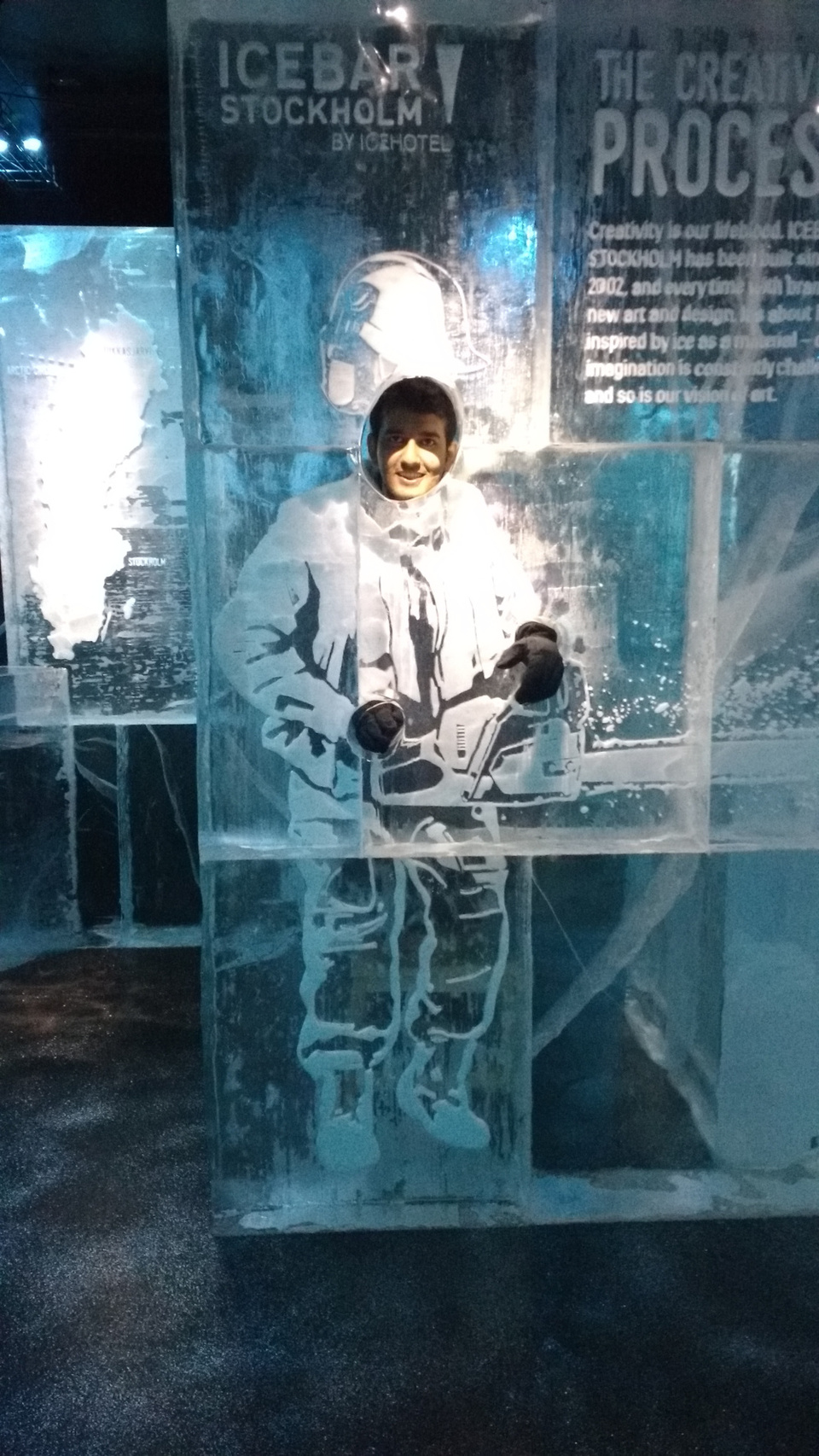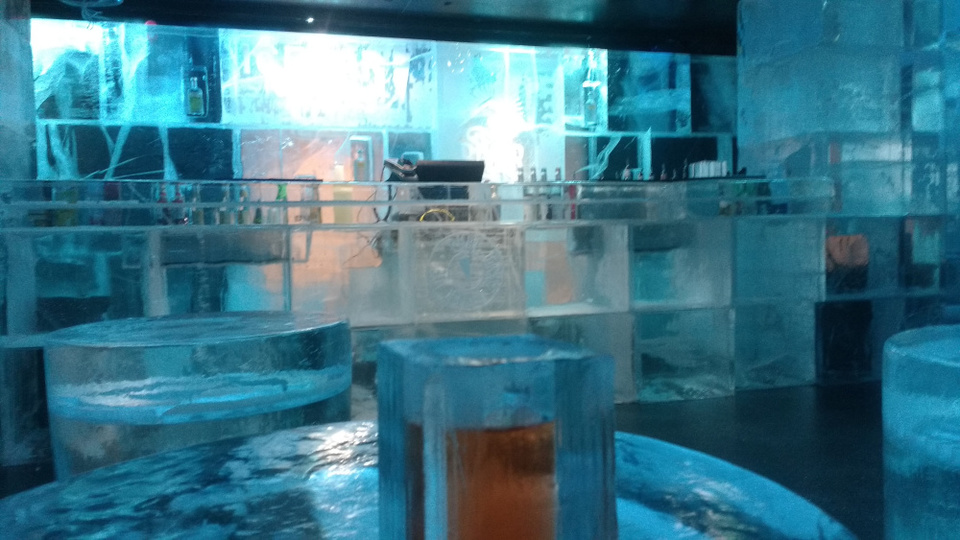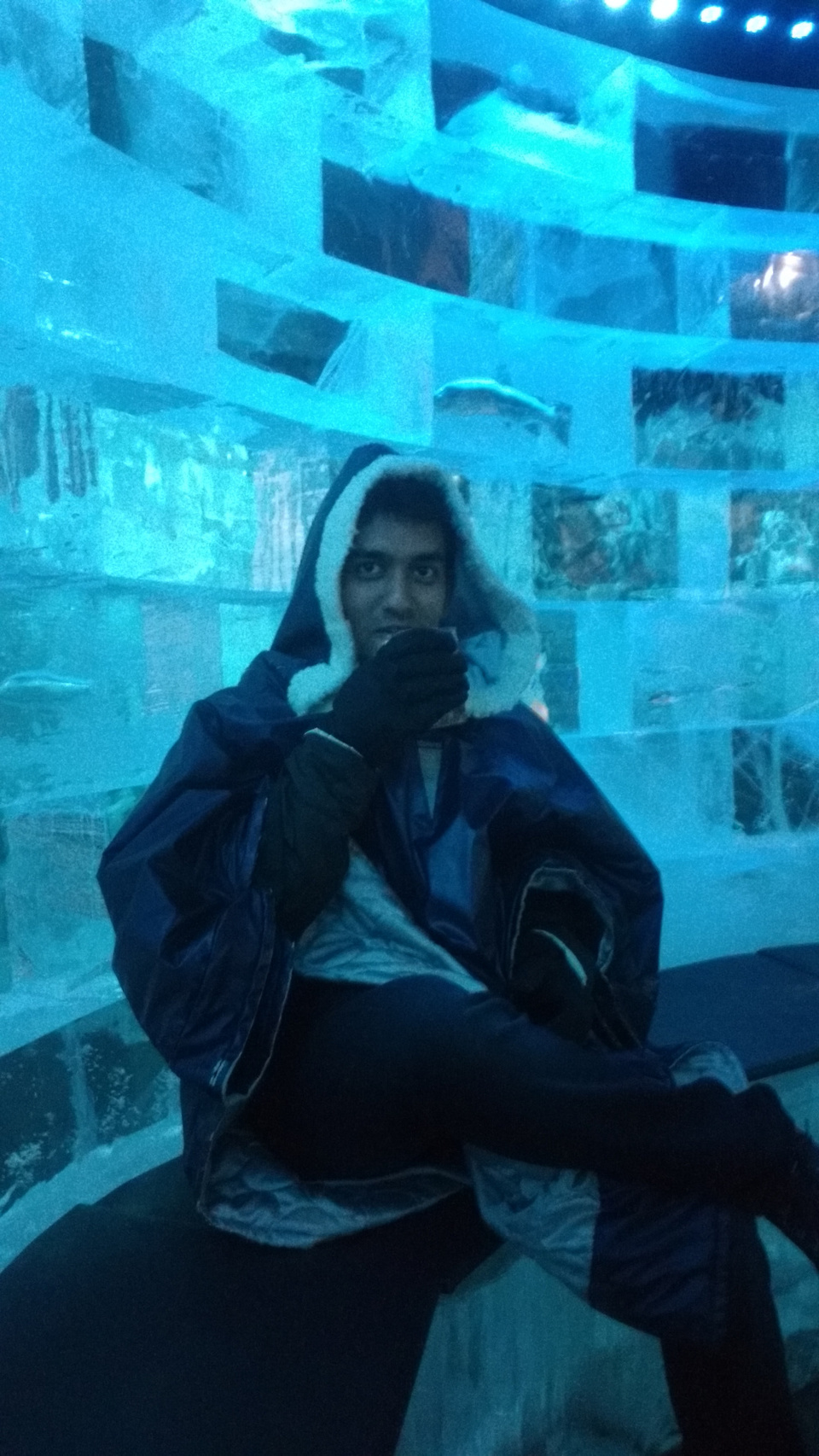 To know more about my travel experiences follow me on instagram https://www.instagram.com/theuncanny_traveller/
Also dont forget to follow me on tripoto
https://www.tripoto.com/profile/rajatmehta4512719