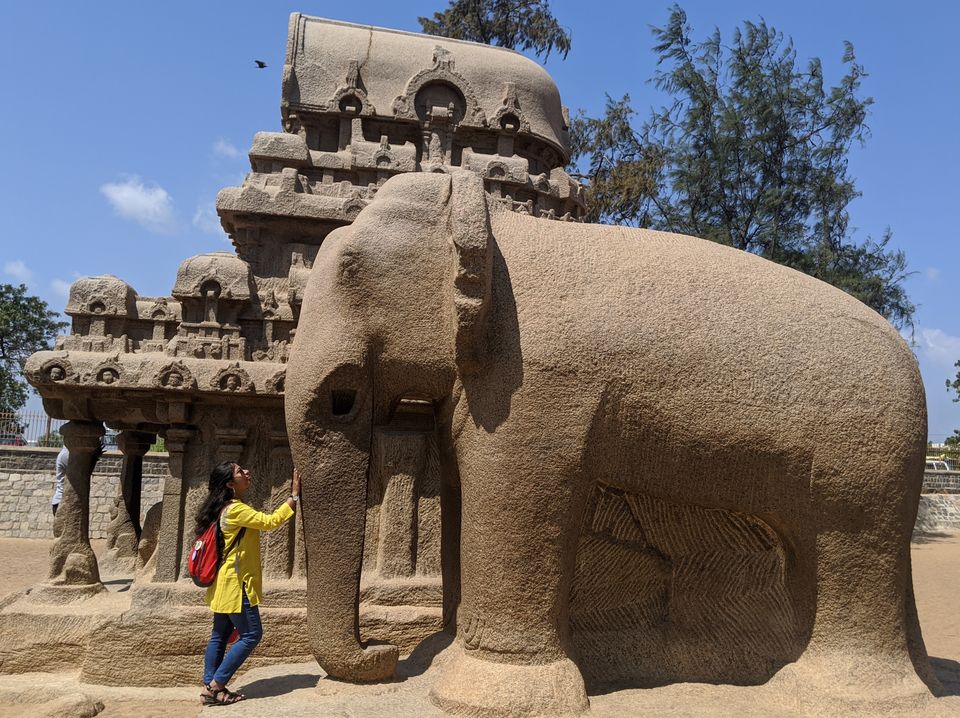 Just before the global pandemic hit India, I had a chance to visit Mahabalipuram in Feb 2020. It was the last destination from our weeklong trip in Tamilnadu and Pondicherry. Mahabalipuram is also known as 'Mamallapuram' and is a town in coastal Tamilnadu. The town is enlisted in UNESCO world heritage sites for its 'Group of Monuments', a very popular tourist attraction for its multiple architectural sites for both Indian as well as foreign travelers.
We booked a cab to travel to Mahabalipuram which is 100km away from Pondicherry. It was a 2 hours journey. By the time we checked in to our rooms, it was already the time of sunset. So we decided to relax for the evening and explore the city the next day.
After a heavy breakfast in the morning, we left our hotel and hired a local auto-rickshaw for 5 hours. The driver was originally from Maharashtra but was living there since last 15 years. This helped us overcoming language barriers. Hiring the auto-rickshaw turned out to be better option as some of the monuments were located at distant points. And though the month was February, it was roasting hot temperature.
The first monumental complex was quite near from our stay. All the monuments in Mahabalipuram are divided into two areas. The first area of Rathas (chariot temples) was our first stop. The famous site has Pancha Rathas (five Chariots). This complex is dedicated to five Pandavas and Draupadi built in monolithic rock-cut architecture. The chariots are Dharmaraja(Yudhishthira) Ratha, Bhima Ratha, Arjuna Ratha, Nakula Sahadeva Ratha, and Draupadi Ratha. Among these Rathas, there is a monolithic elephant as well.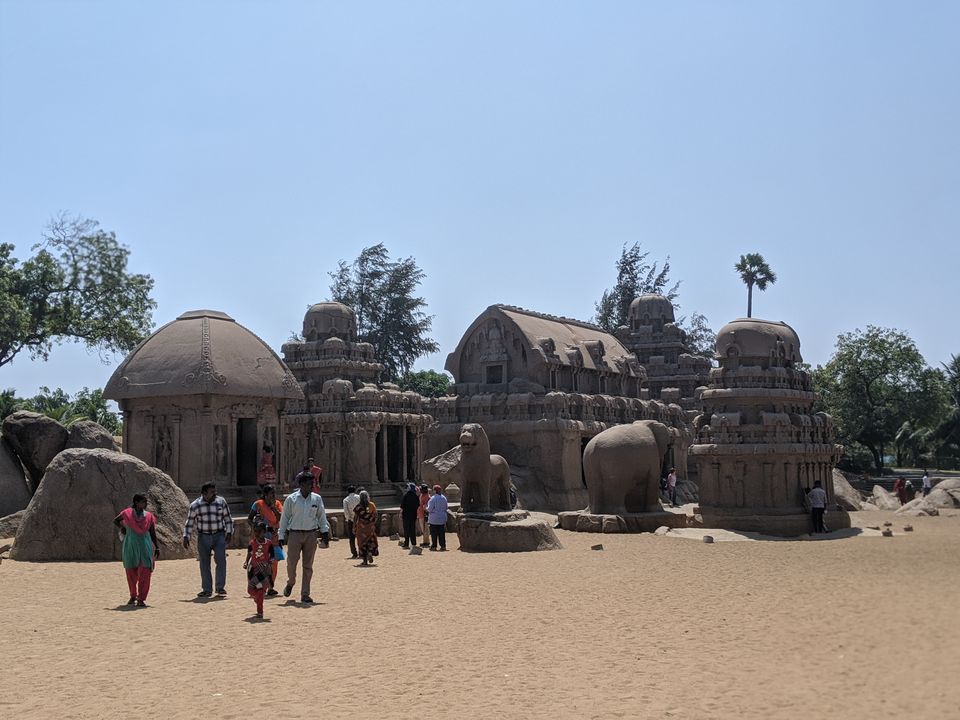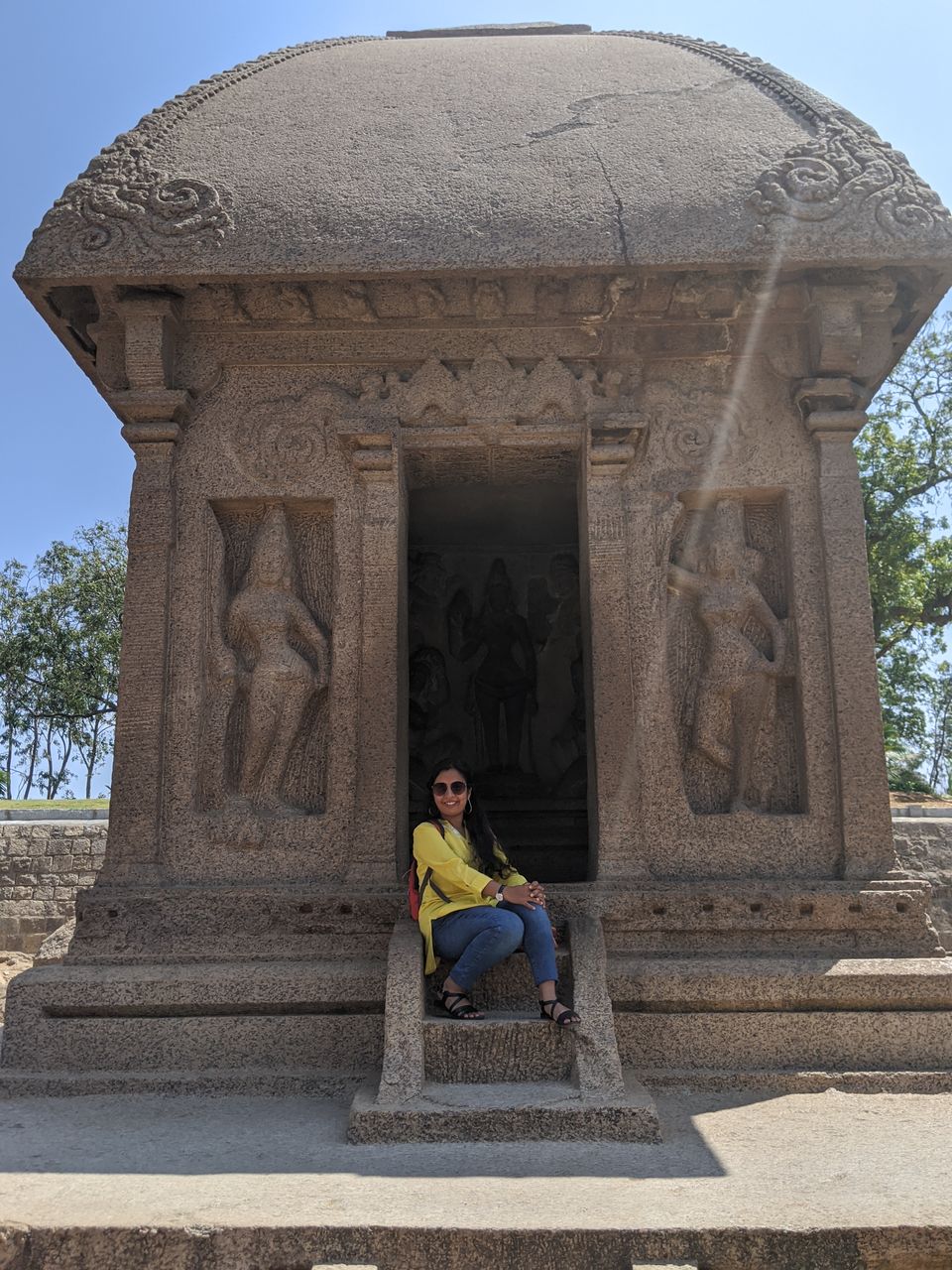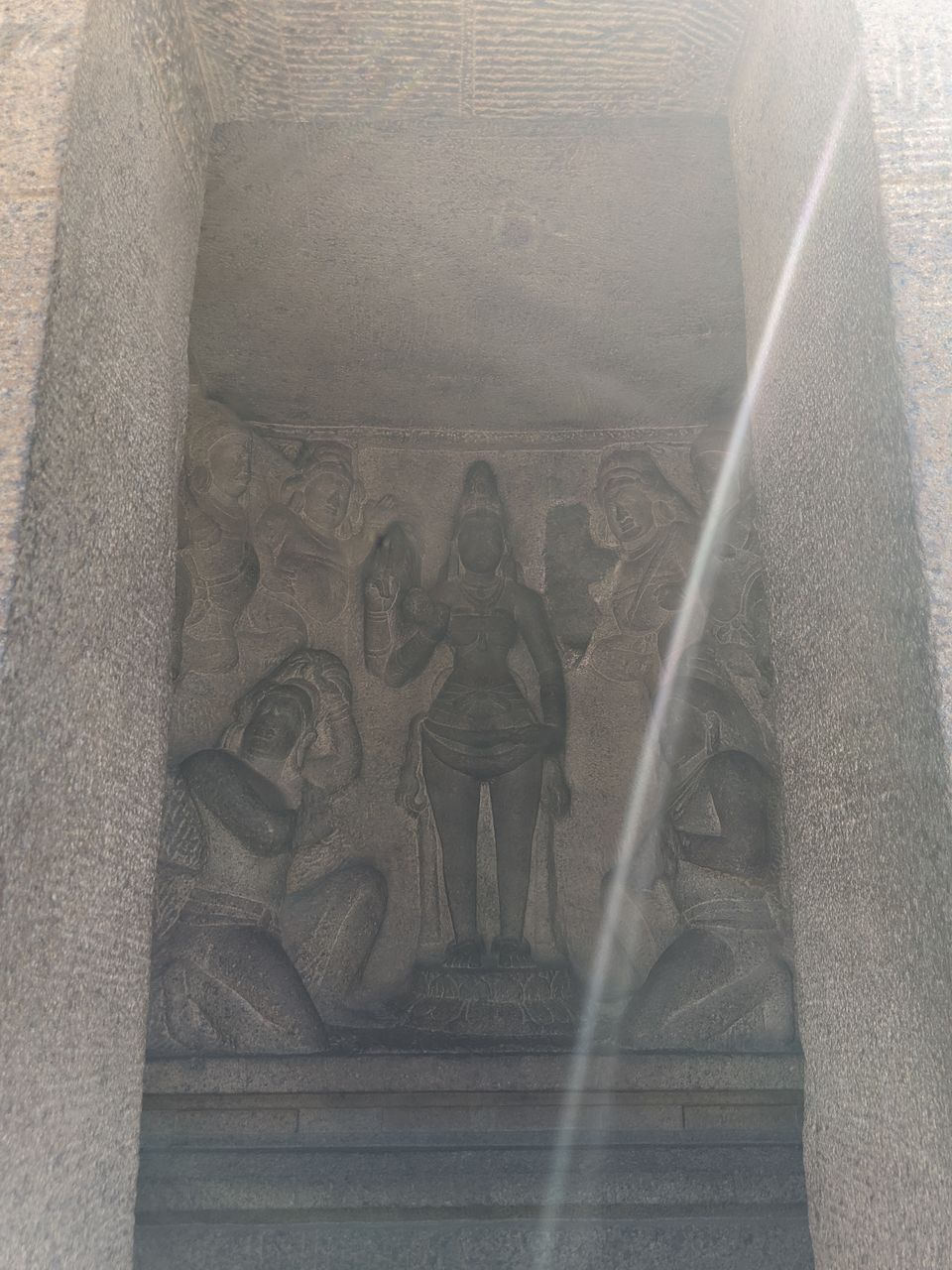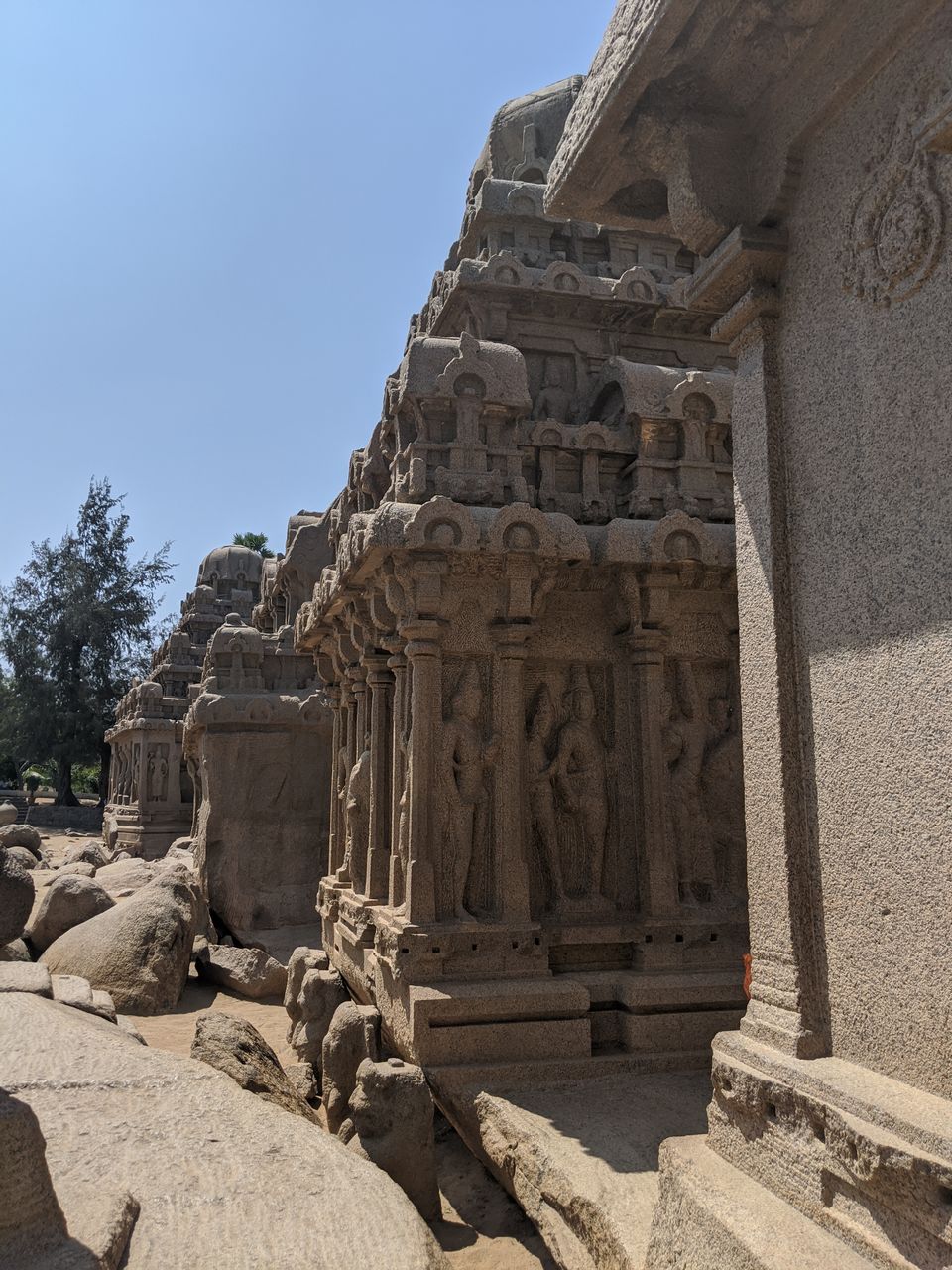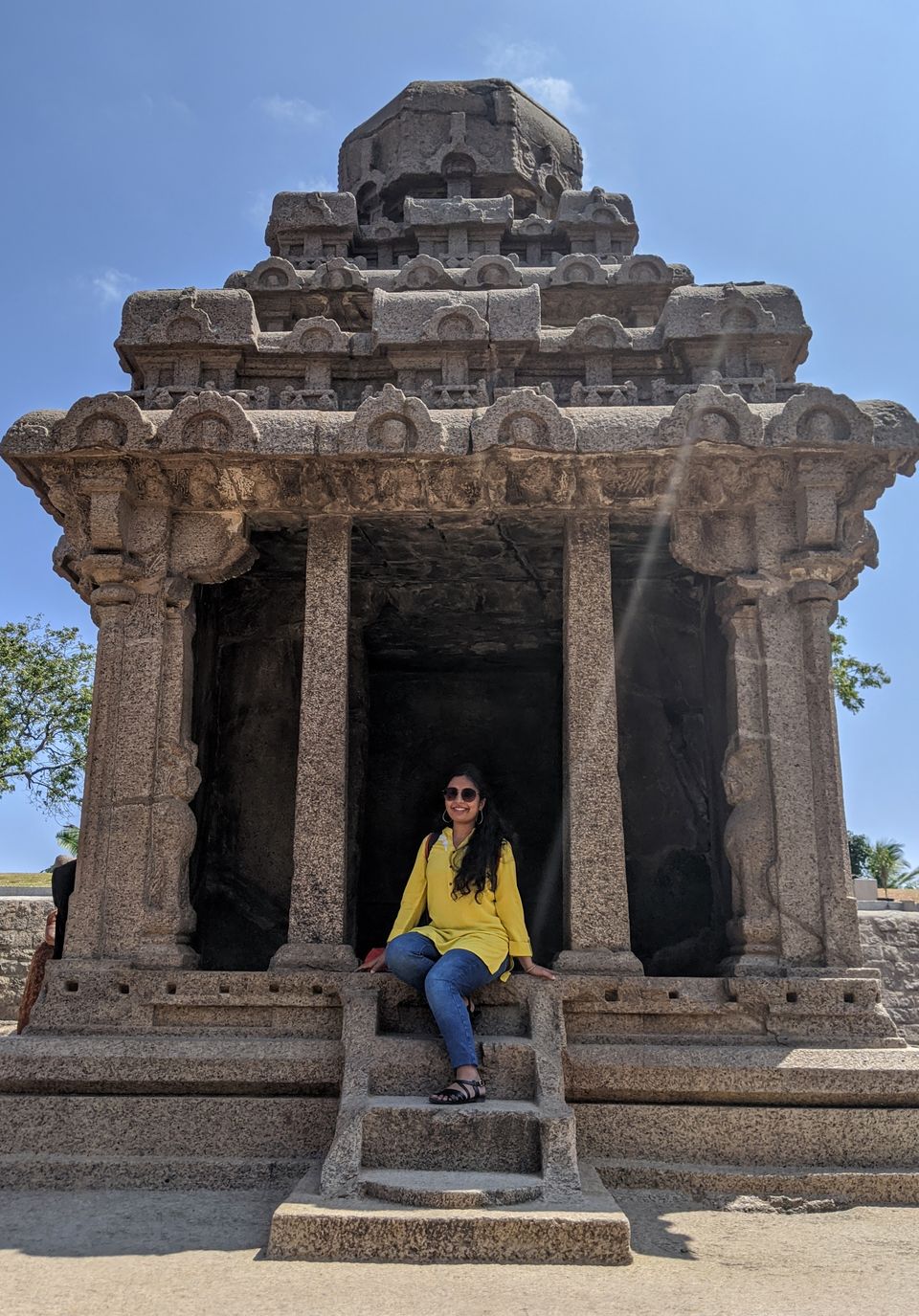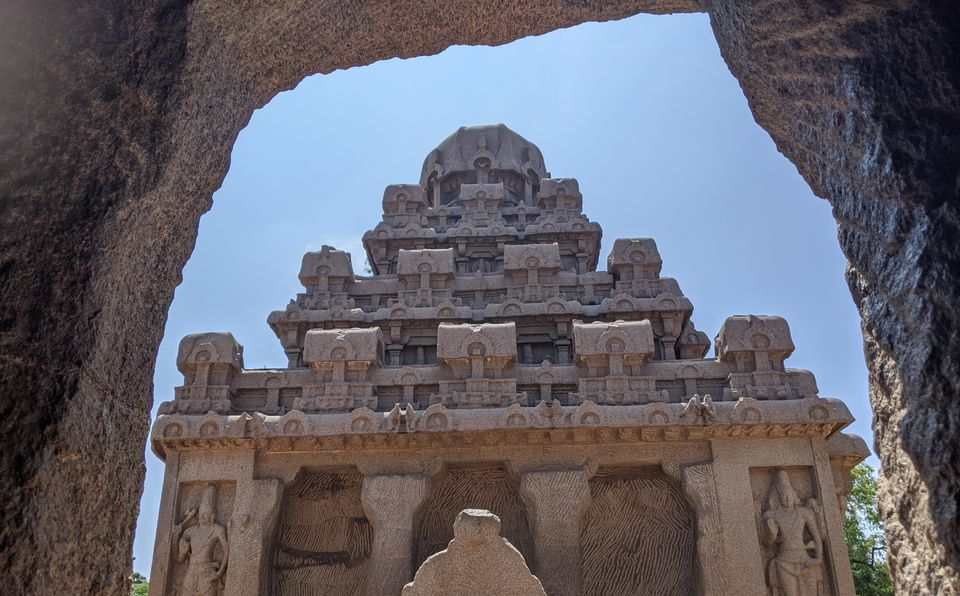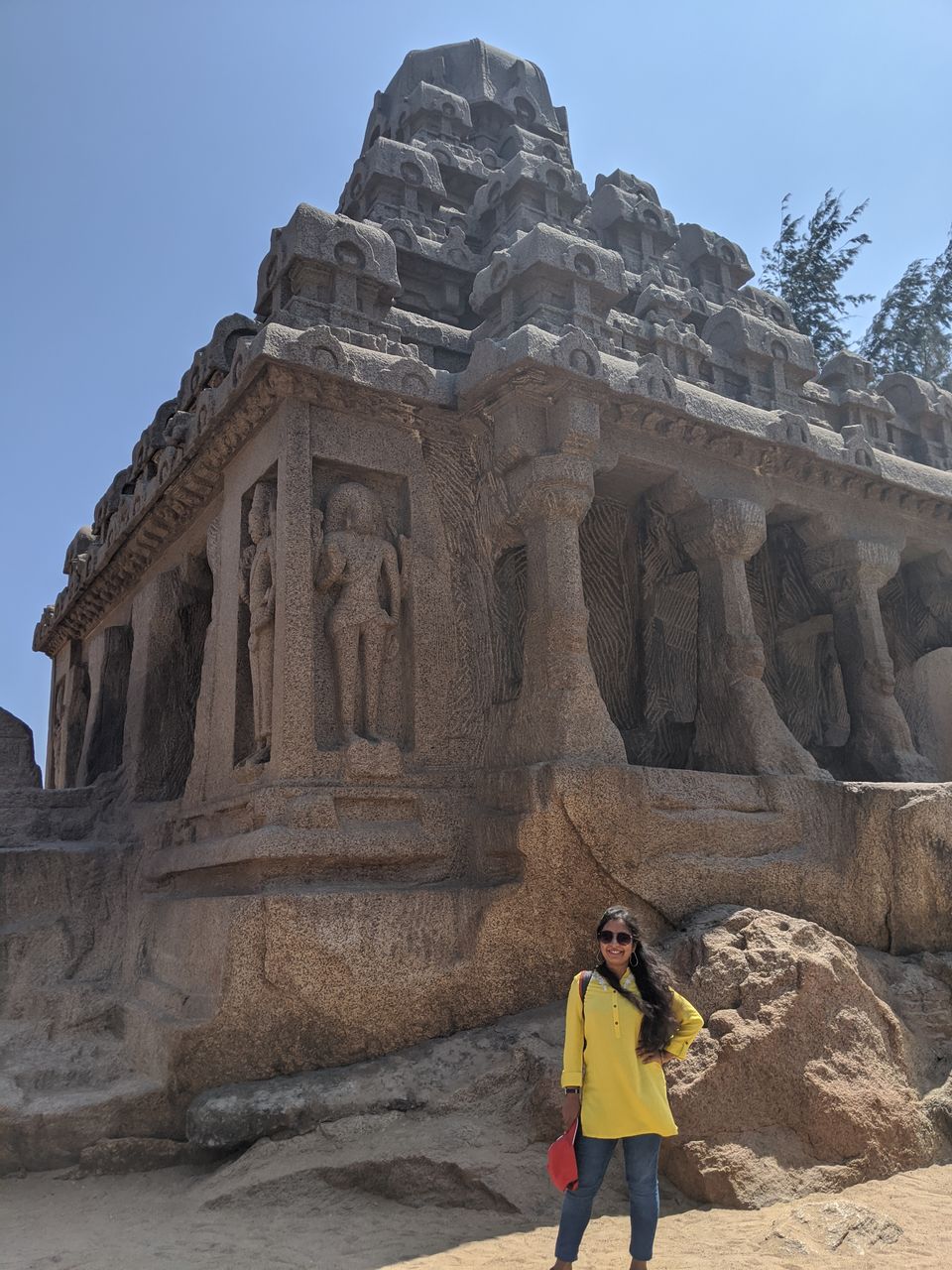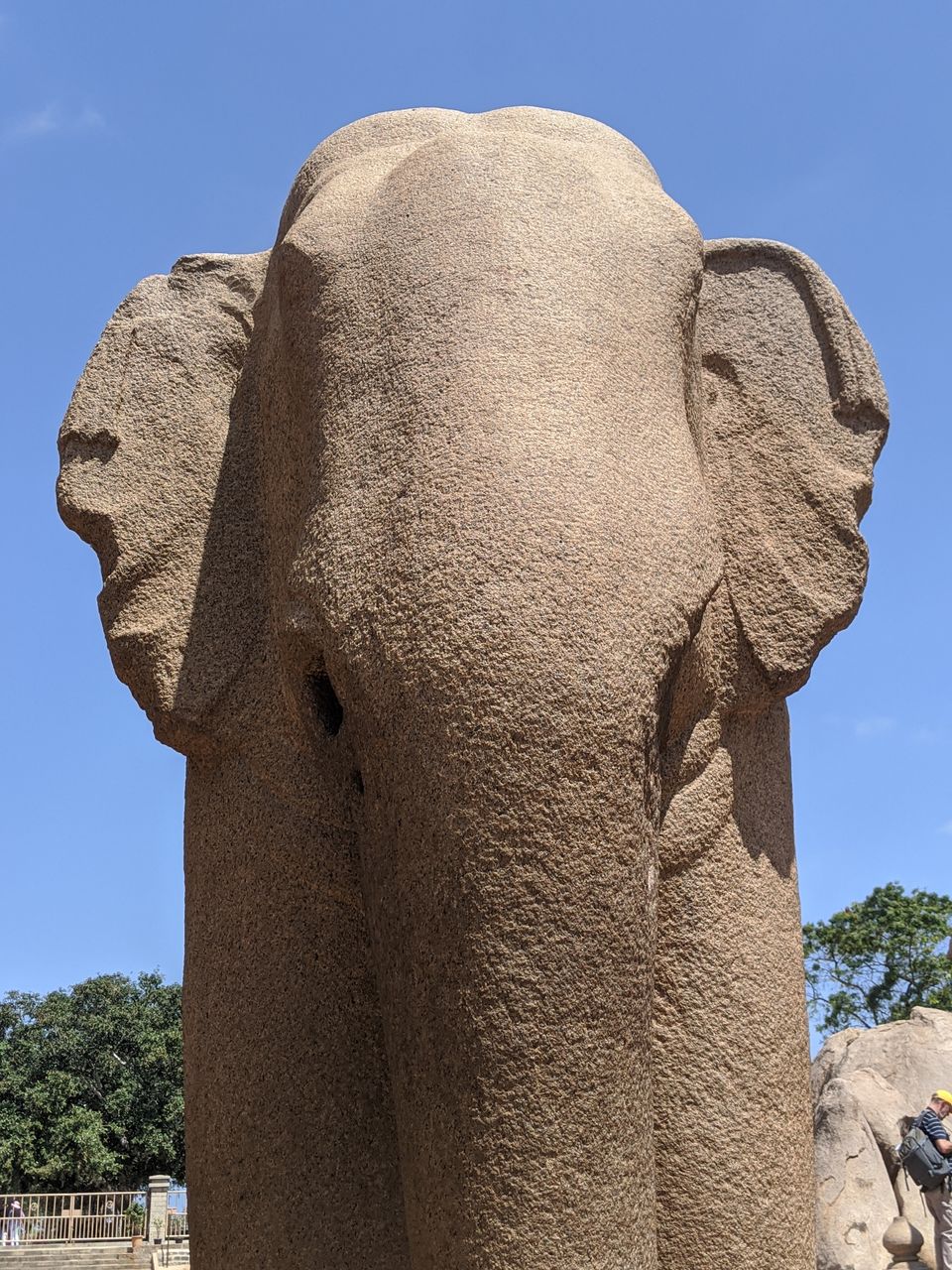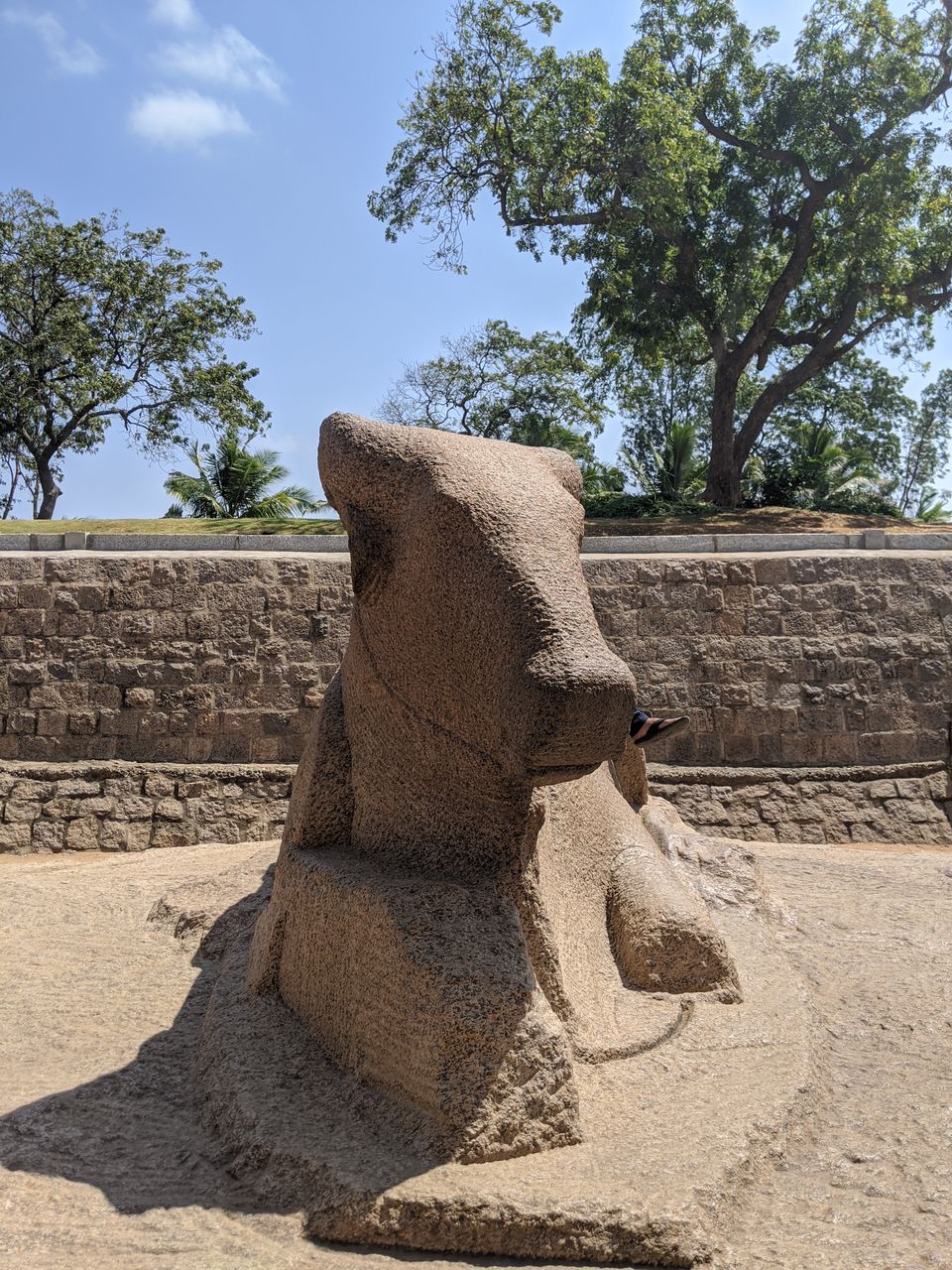 The next destination in the tour was 'Indian Seashell Museum'. This museum was one of its kind and as the name suggests included various types of shells and sea fossils. The founder of the museum has been collecting the shells since childhood and the museum guide informed that he was APJ Abdul Kalam's nephew. A separate ticket needs to be purchased for mobile/camera photography inside the museum. It took around one hour for us to see all the sections. There was an aquarium also. At the end of the tour, they had one shop as well for pearl and seashells jewellery and artifacts.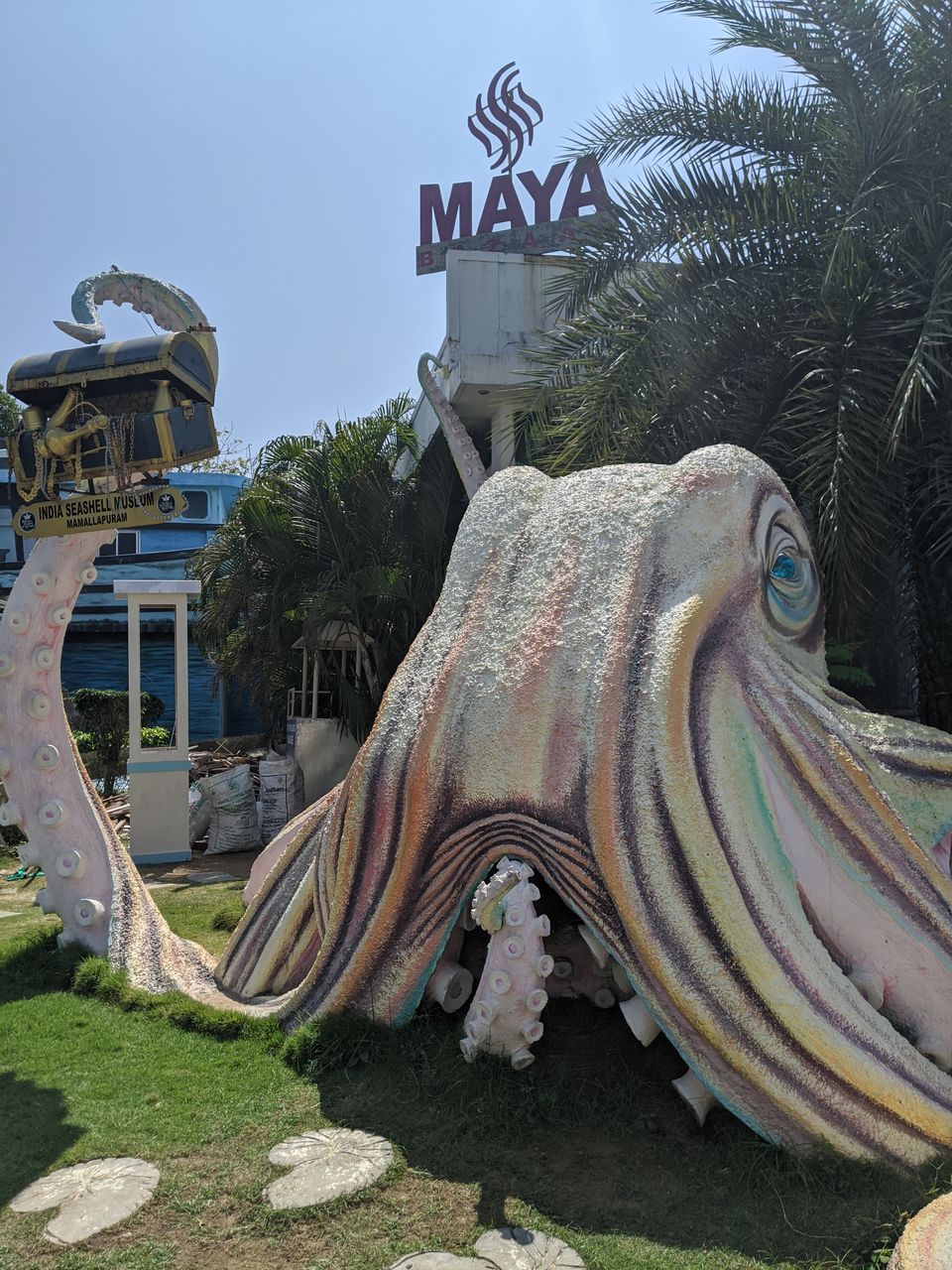 The other part of these Group of Monuments includes Mandapa Viharas (cave temples). These monuments are from Pallava dynasty. We started from Krishna Mandapa. The monument depicts Lord Krishna lifting Govardhana and all the Gopikas and cows around him.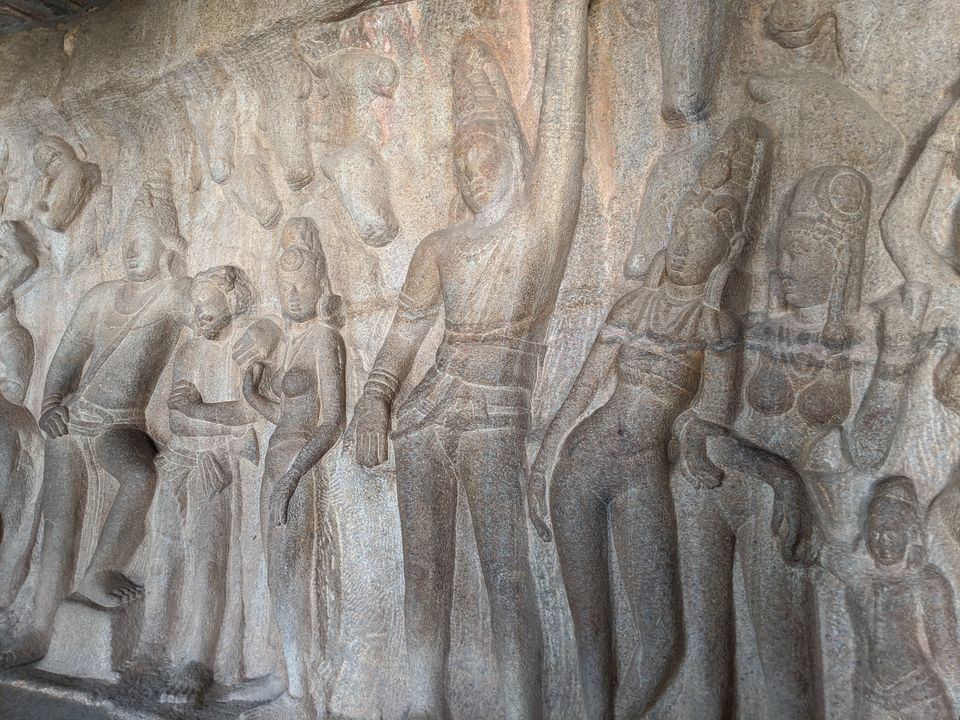 Beside this temple, there was one of the largest rock reliefs in the world known as 'Arjuna's Penance' or 'Descent of the Ganges'. This was carved in two huge boulders.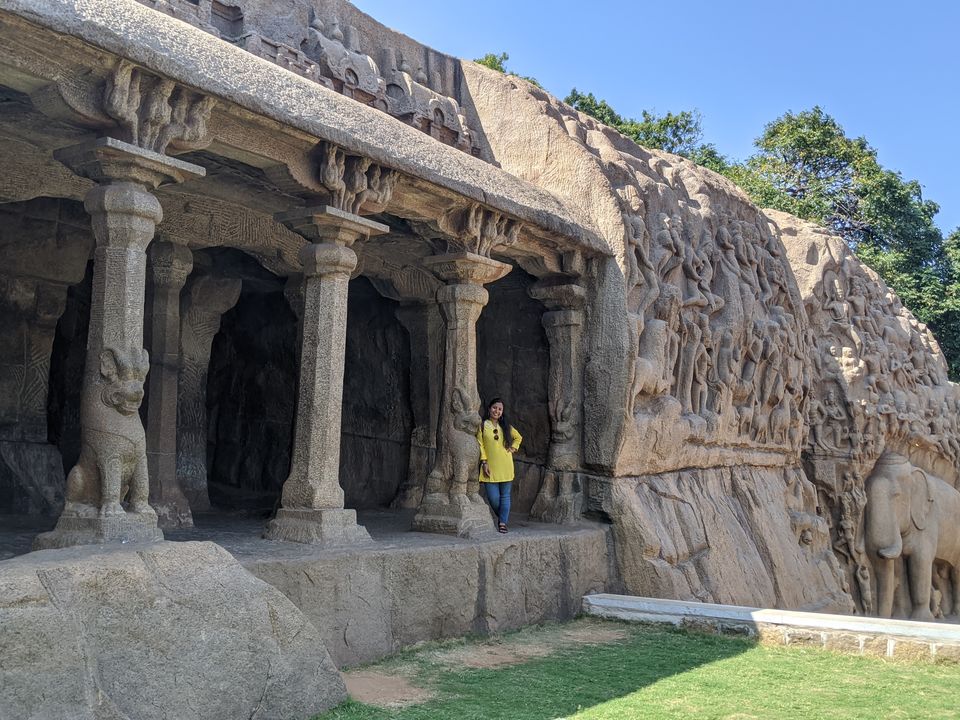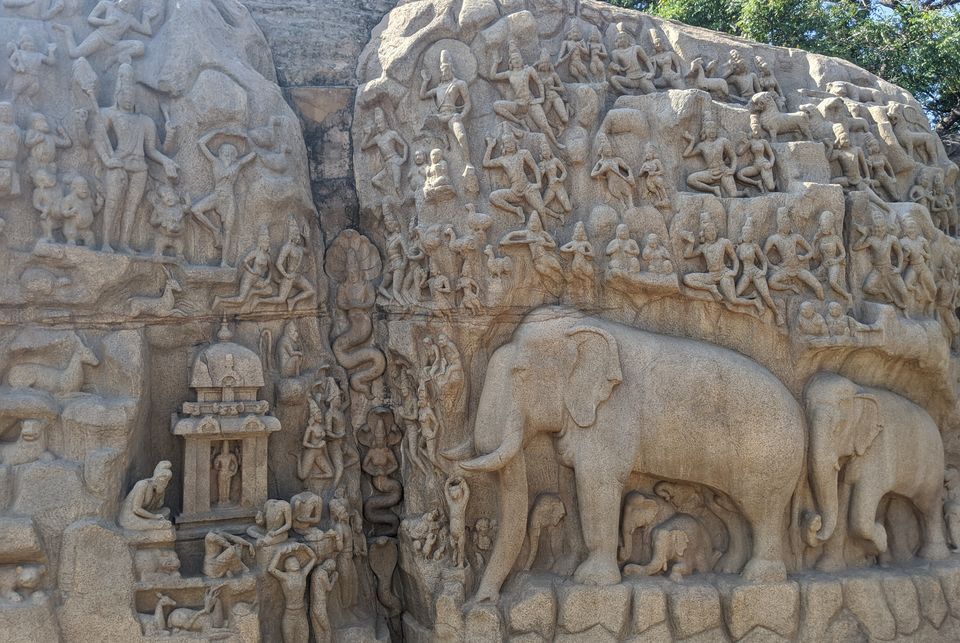 From the back side of Arjuna's Penance, we went by stairs to explore the rest of the temples. Ganesh Ratha, a monolithic rock-cut temple, was the first one. Near to it, it was rock-cut Varaha cave temple. It is known for the wall sculptures depicting Hindu legends. Some of the structures were incomplete. Royagopuram was one them. One of the pillars of it showed all the 10 incarnations (Dashavtar) of Lord Vishnu.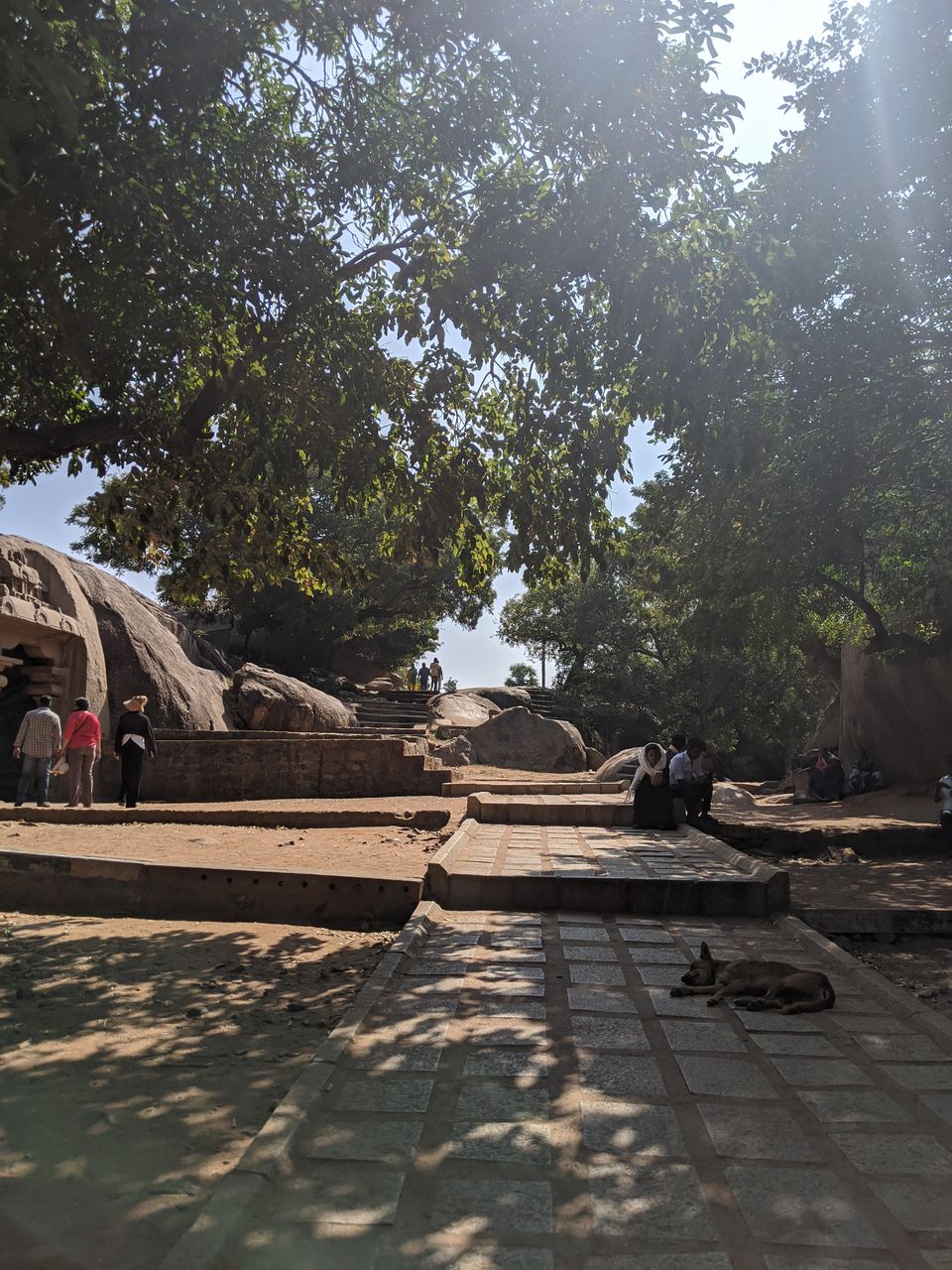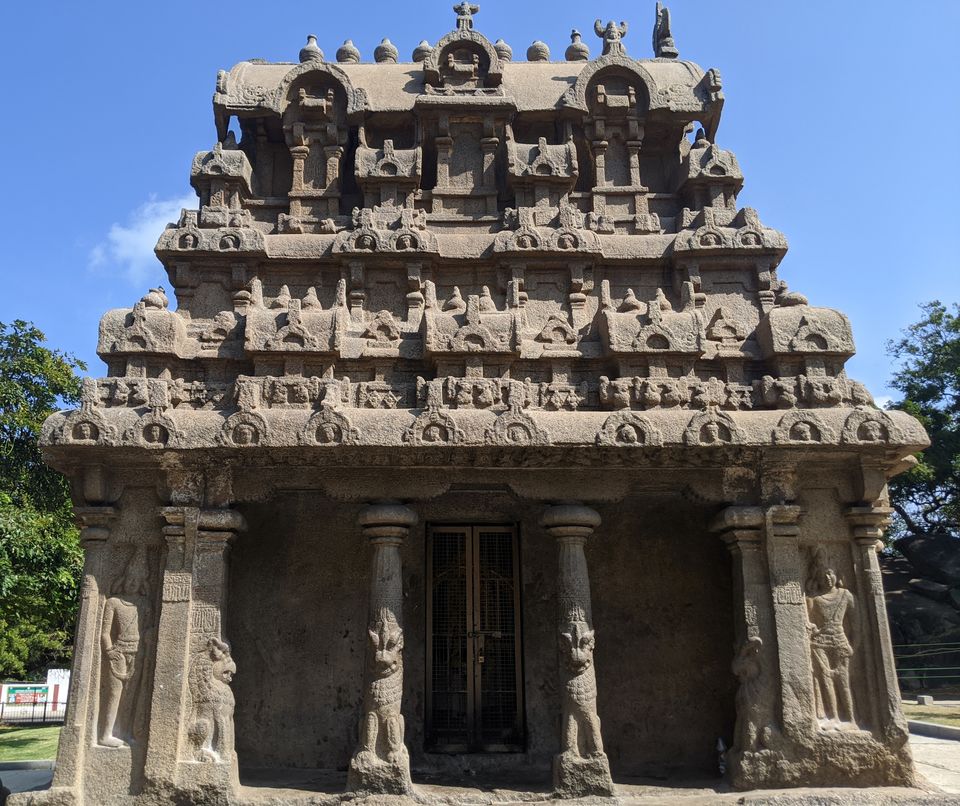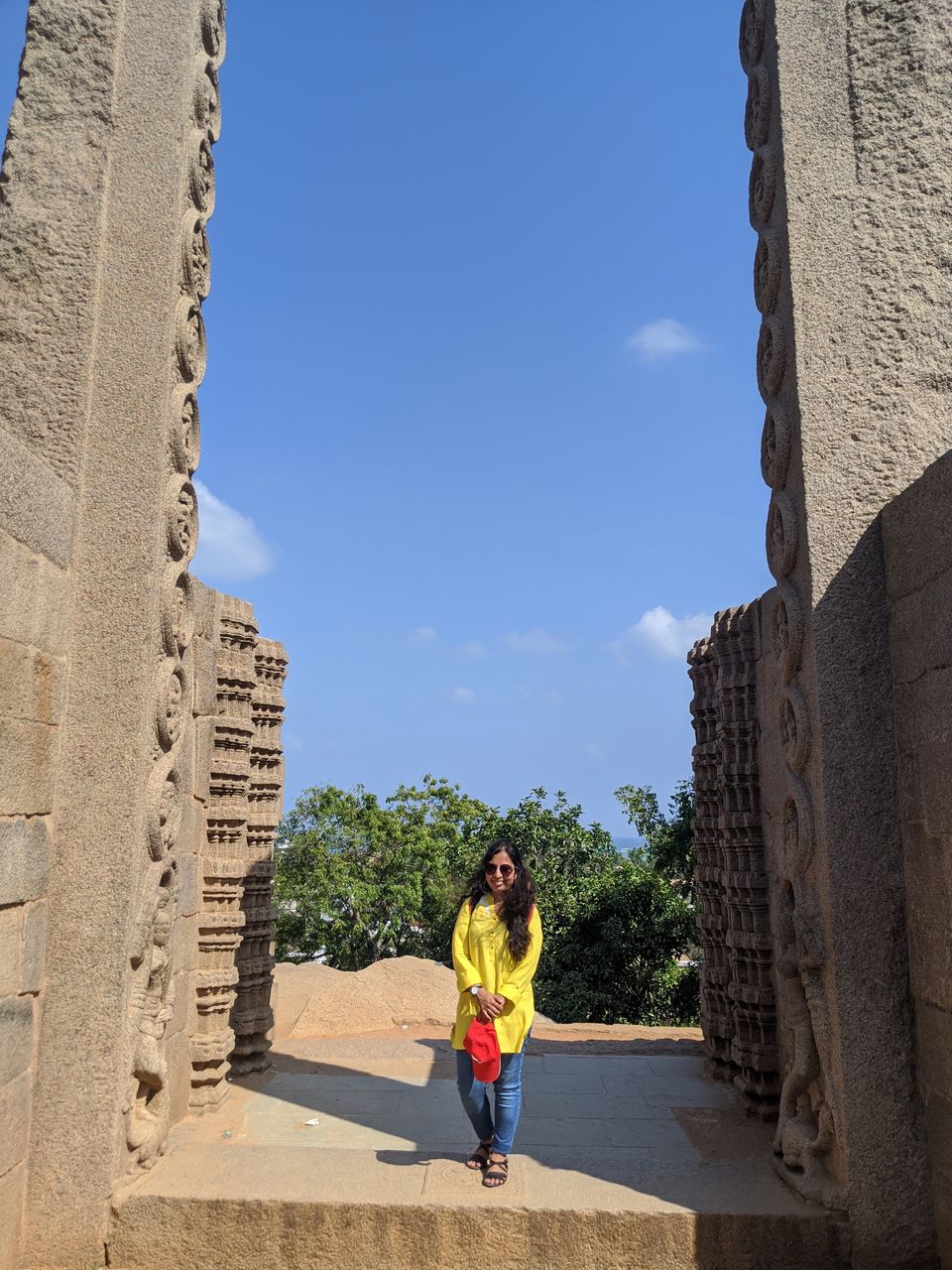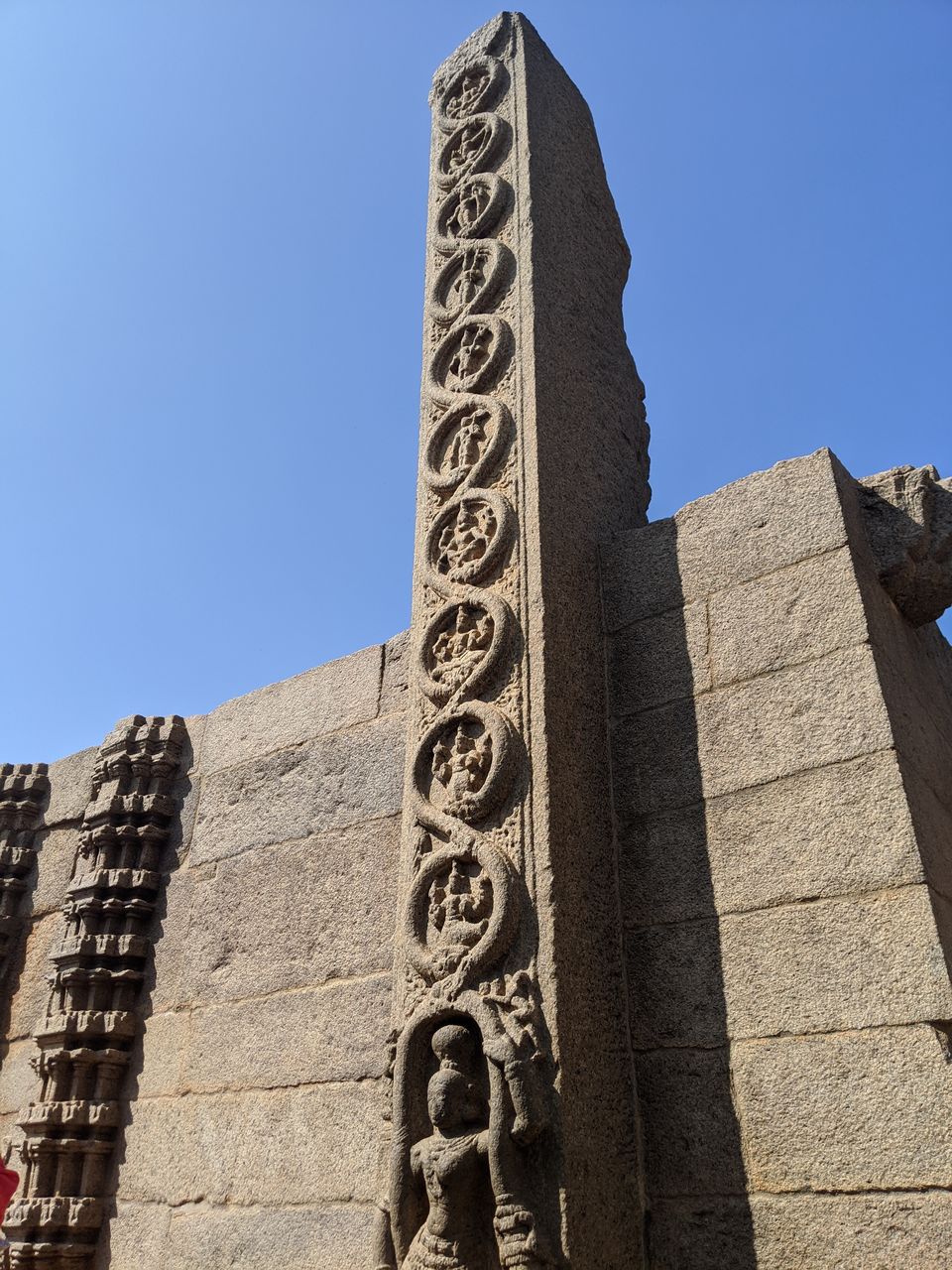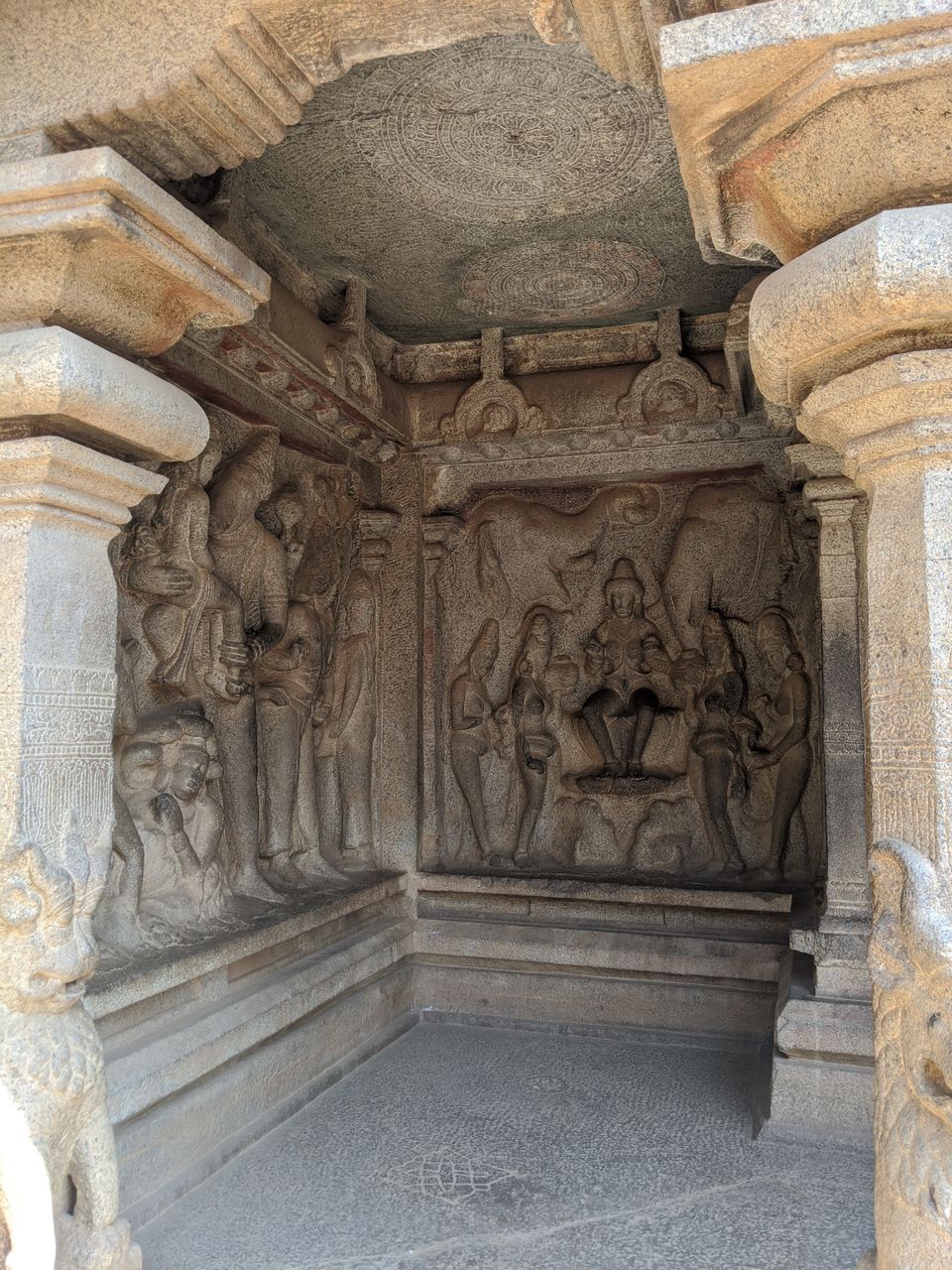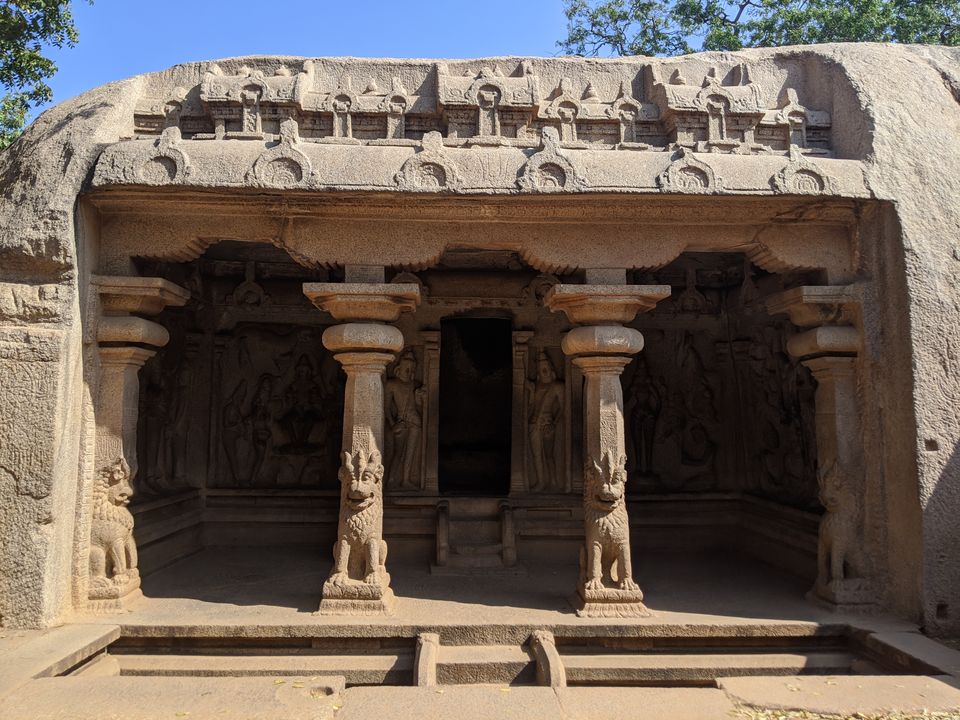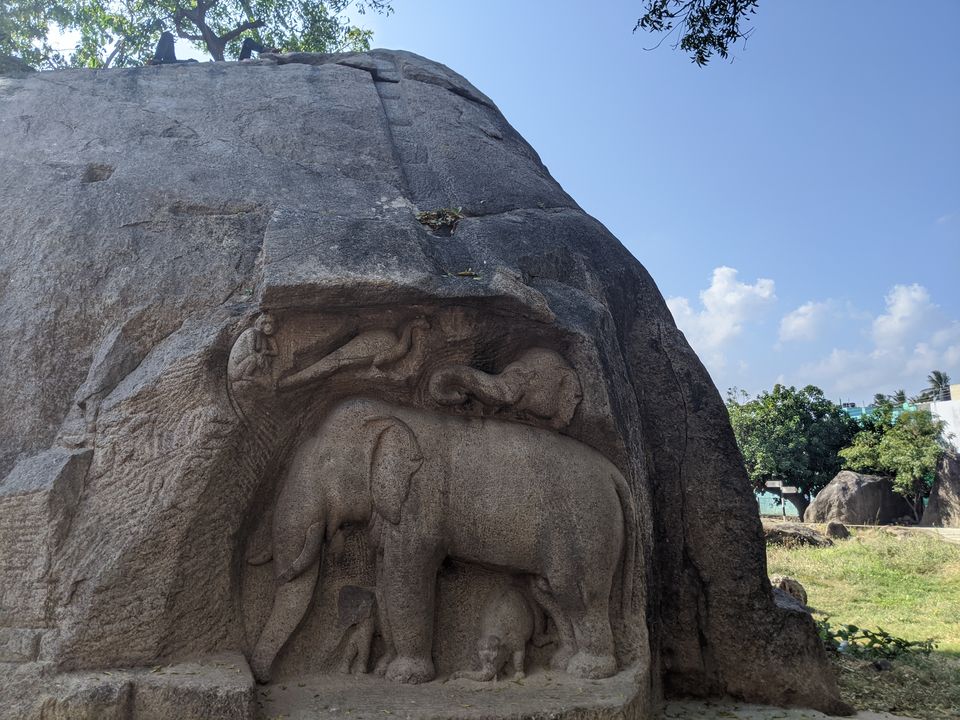 Another quite popular tourist attraction here is 'Krishna's butter-ball', a gigantic granite boulder balanced by nature on the slope of a hillock.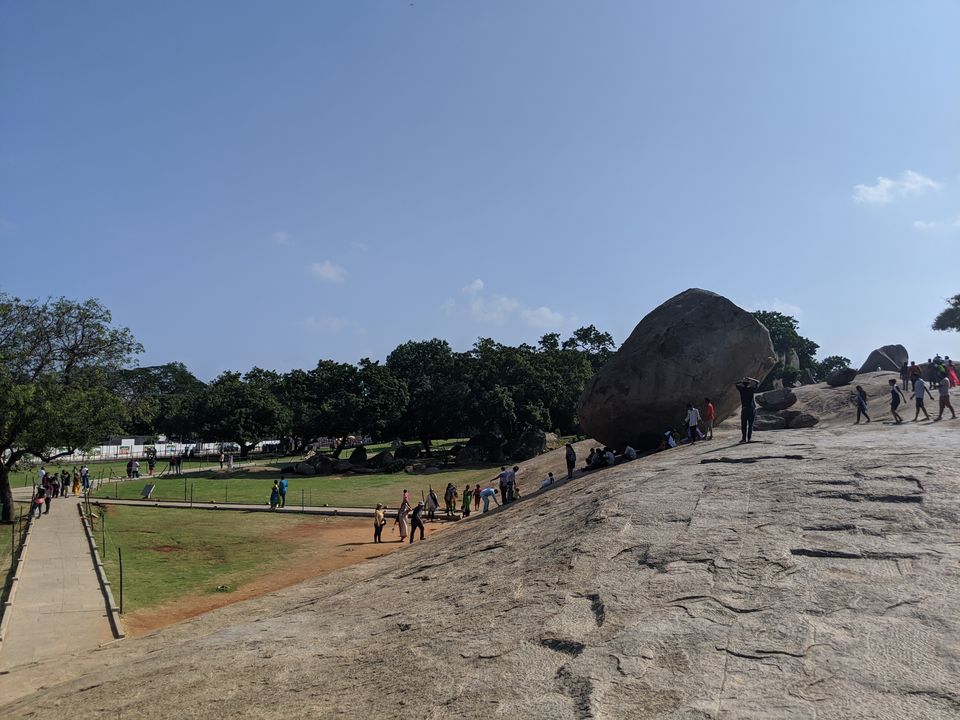 After covering this big area, we went to a nearby hotel, had fish plate. It was above 35 degrees even in the month of February. Very few monuments were on the other side of the town. We went there after 3 o'clock. 'The shore temple', a complex of temples, is situated exactly at the shore of bay of Bengal. I found this site the most picturesque. Outside this complex, there was a small local market. The artisans of Mahabalipuram are famous for making stone sculptures, mainly black stone Hindu idols. We saw many such shops with idols of different sizes. These sculptures get exported in all parts of India and even abroad also.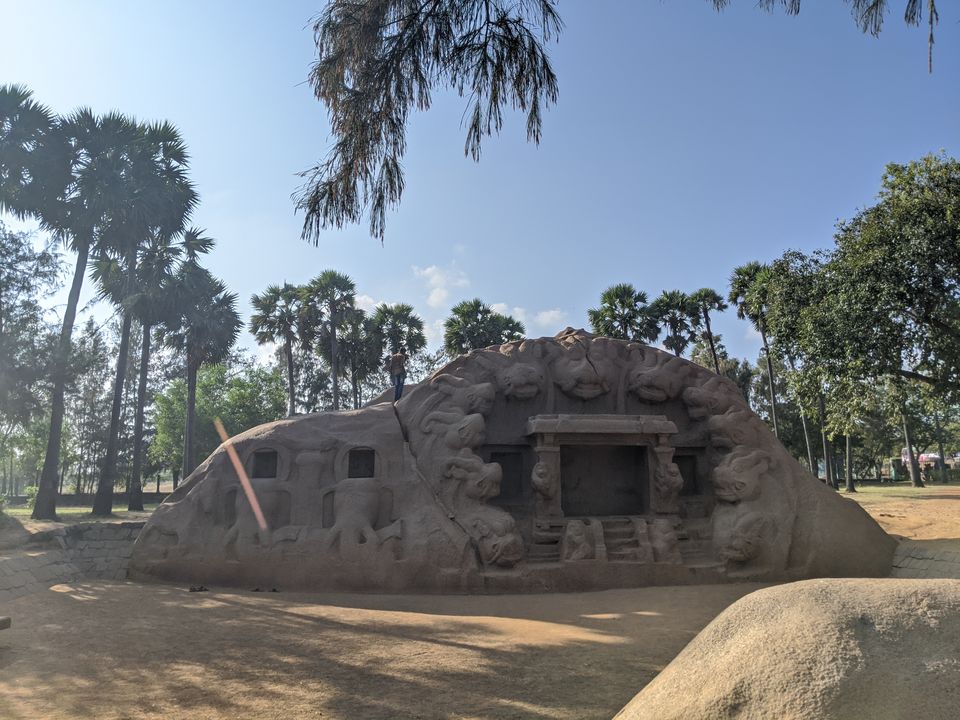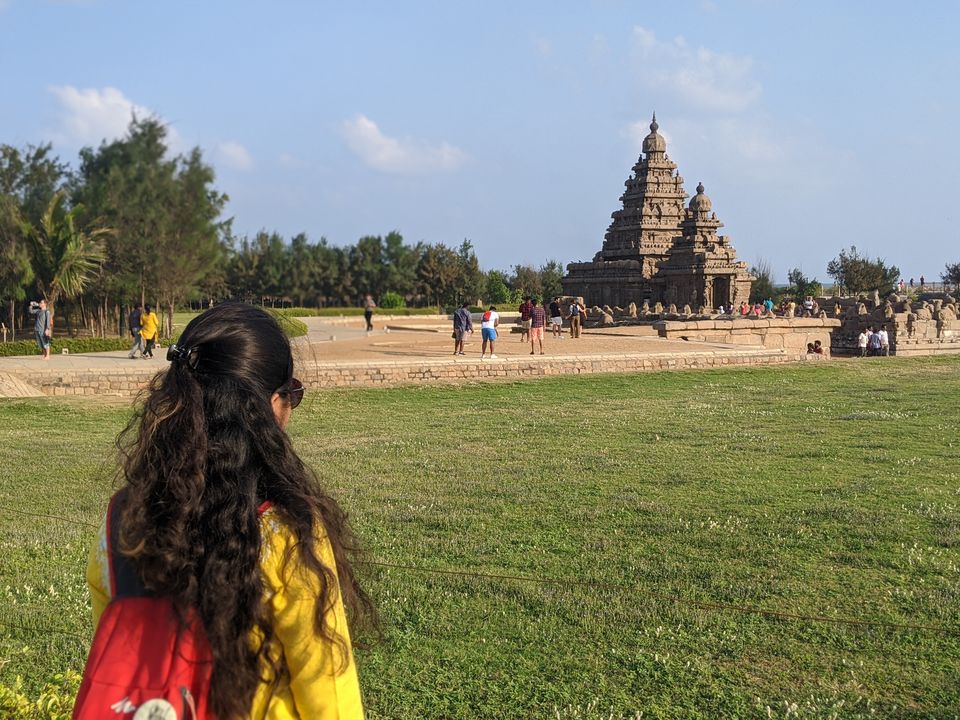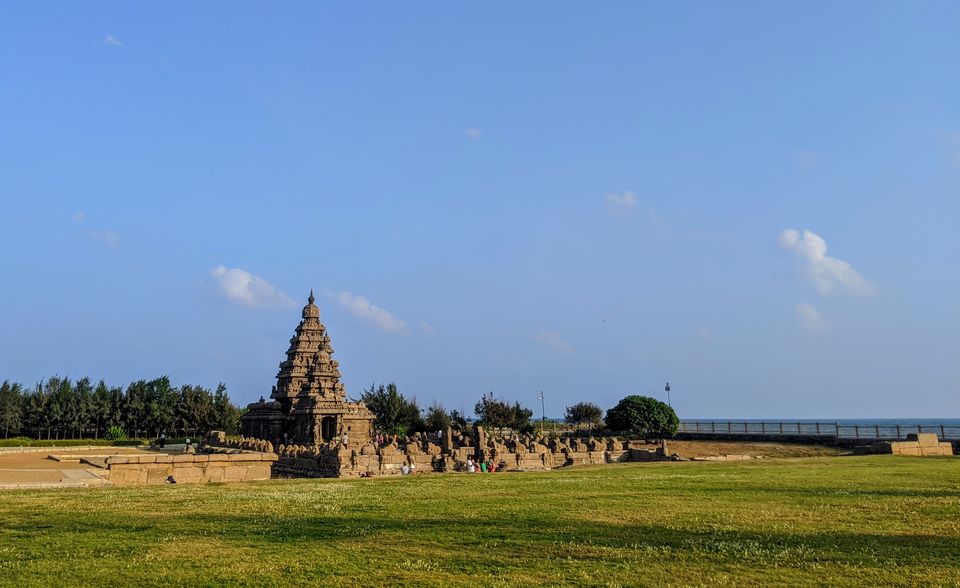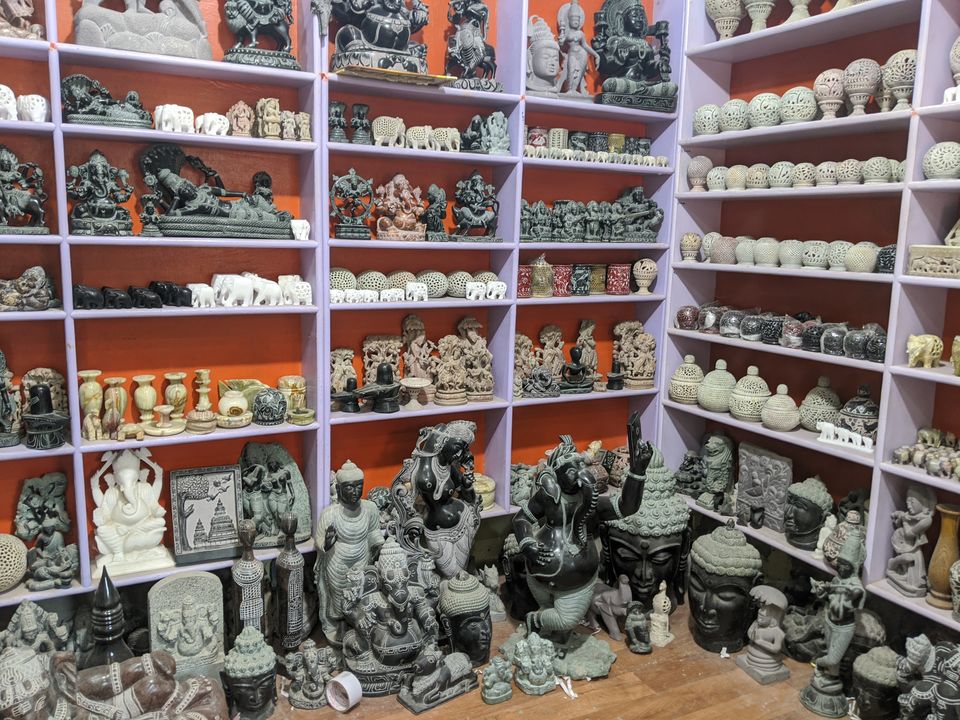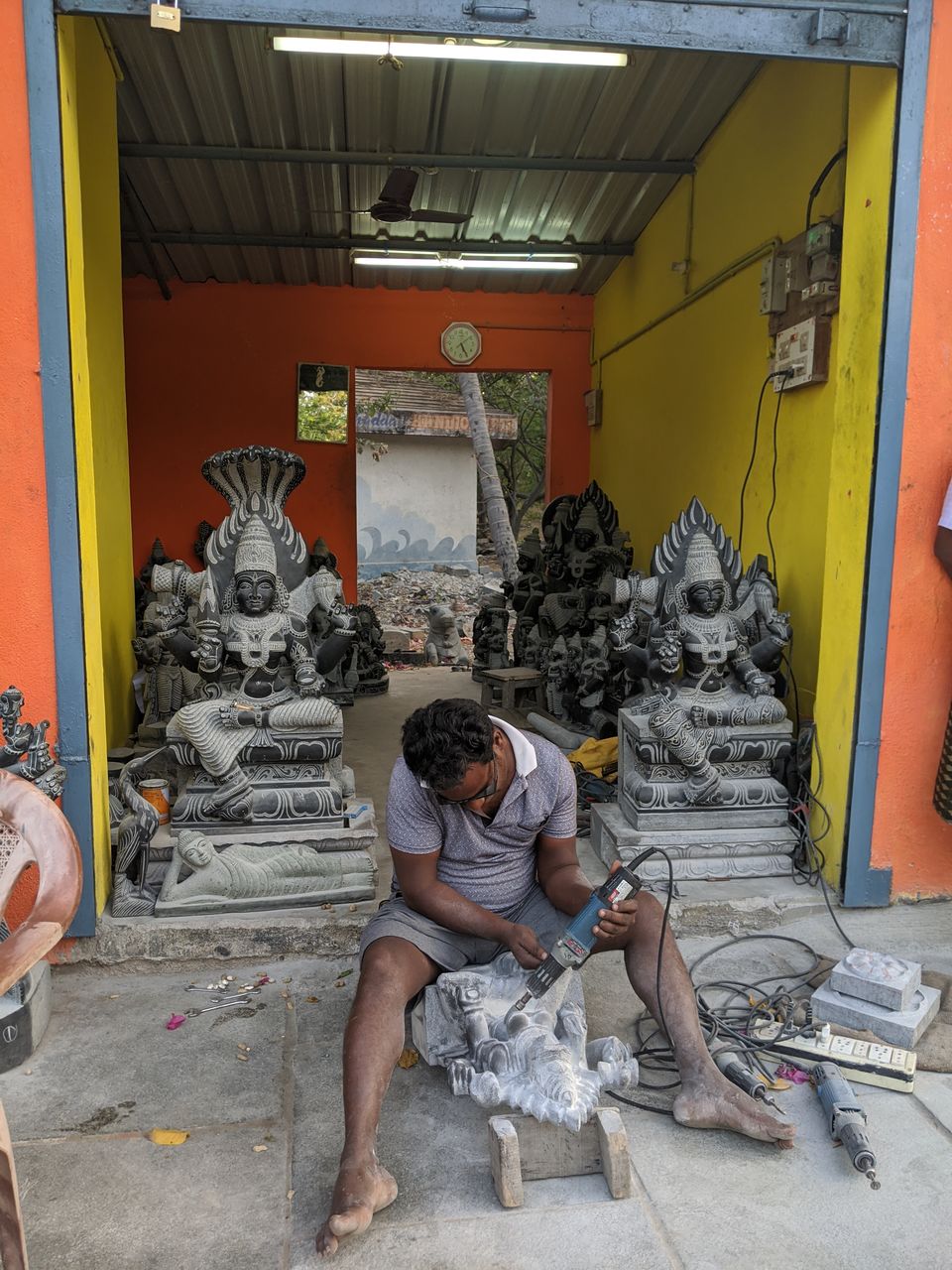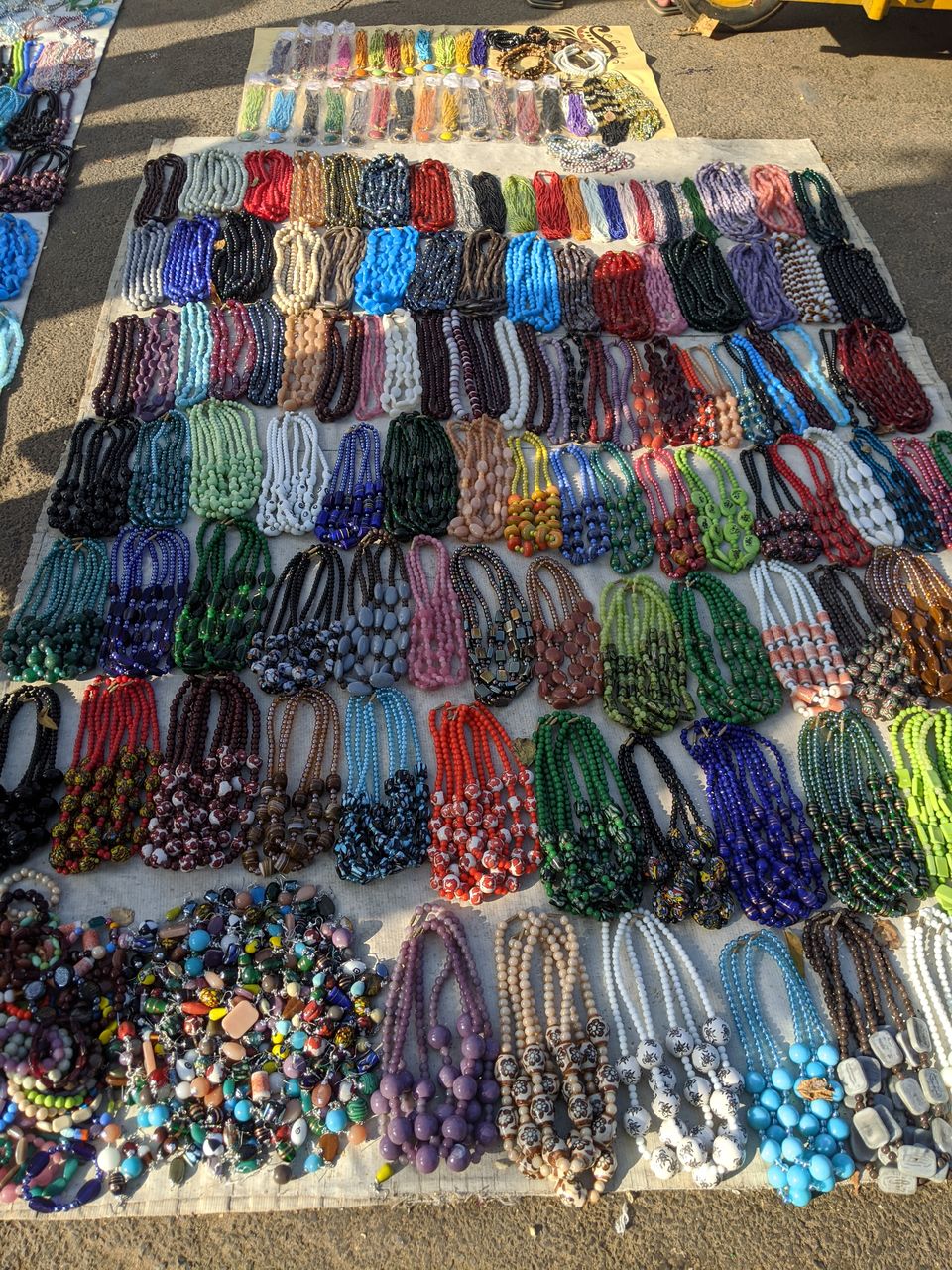 At the time of sunset, we visited the last temple from our list, Iswara temple, situated at the top of a hillock. There was a lighthouse nearby where visitors can go inside. But we went there late and missed the chance. In the same area, there was a fine cave temple called 'Mahishamardini temple'. The remarkable sculpture is carved as Mahishasurmardini fighting with Mahishasur.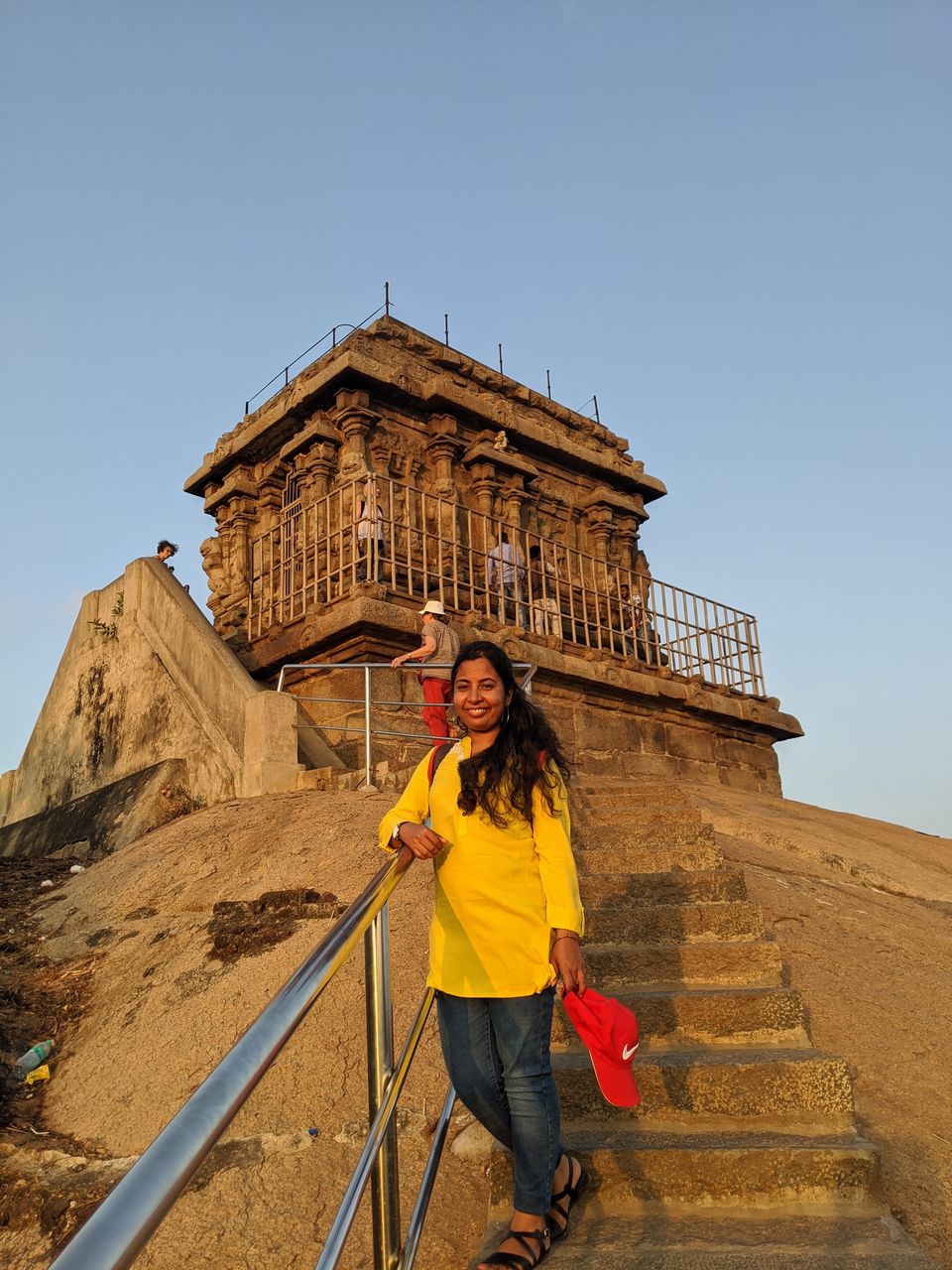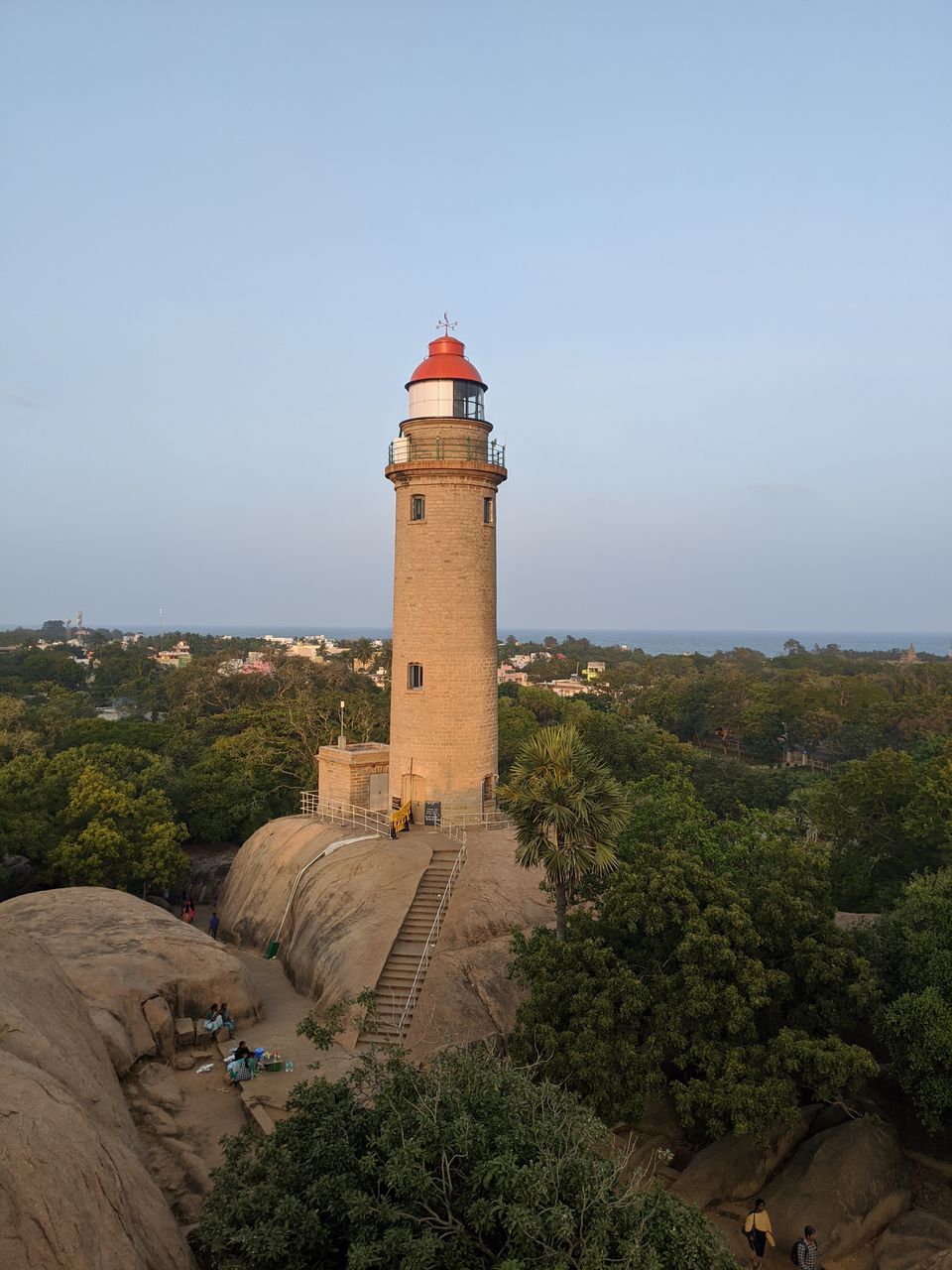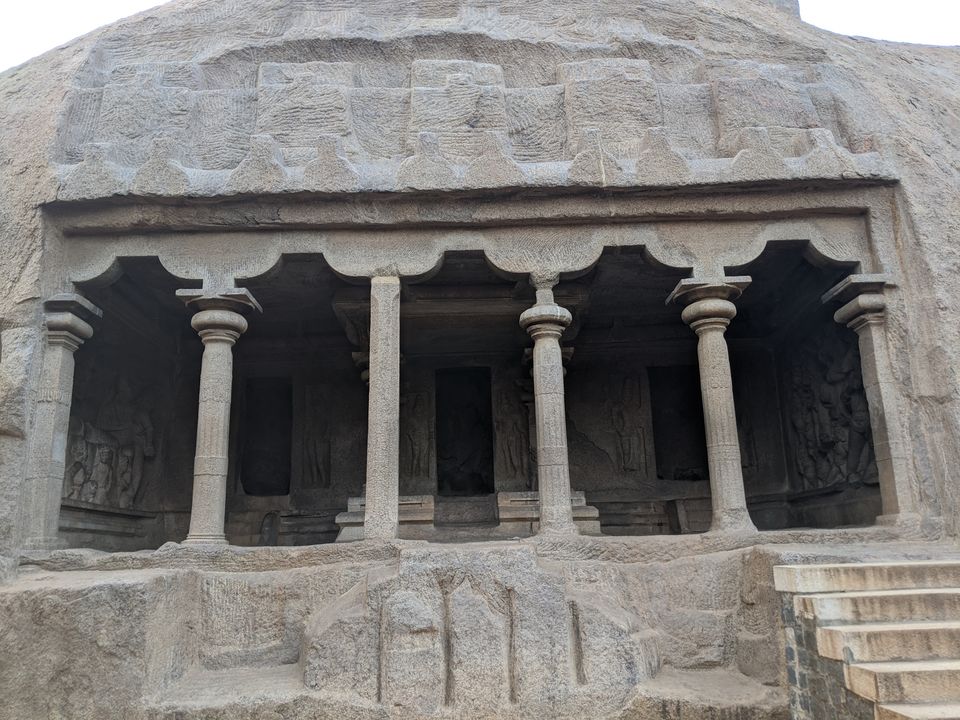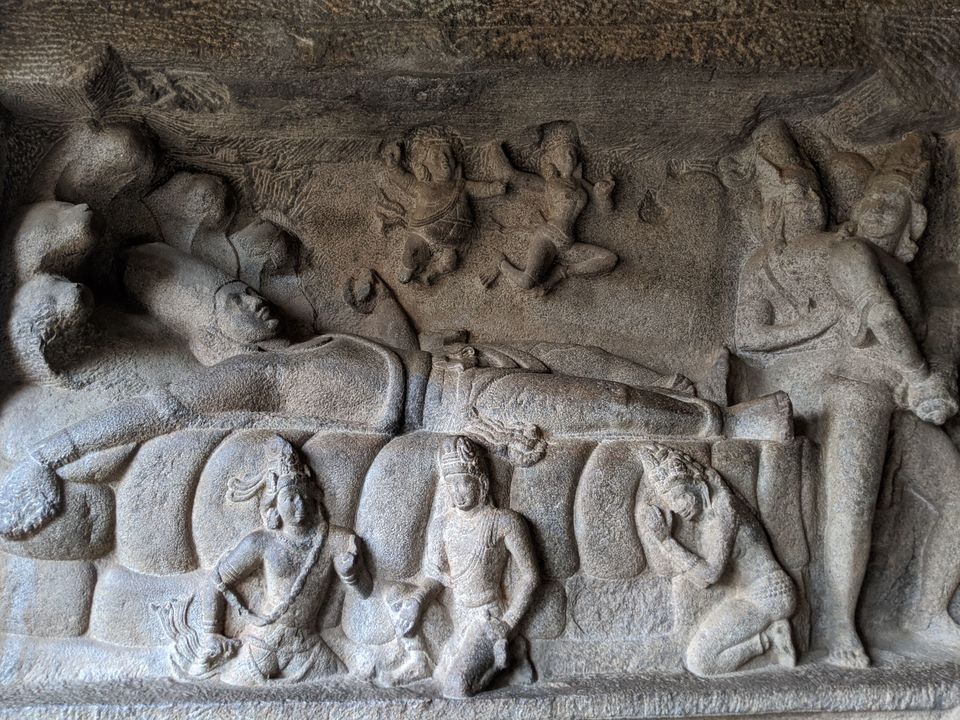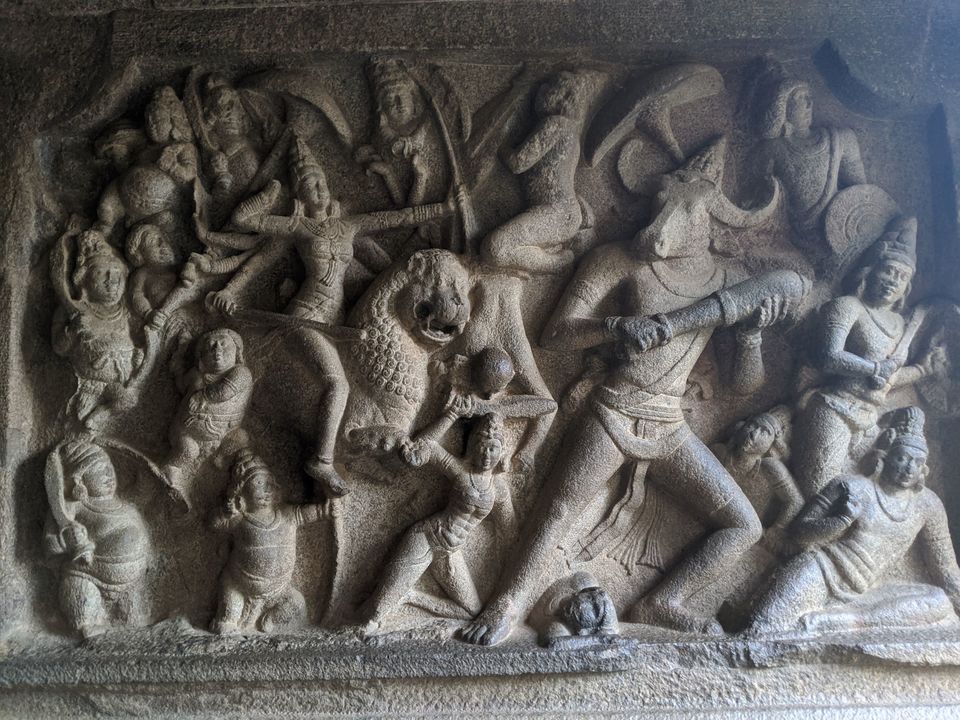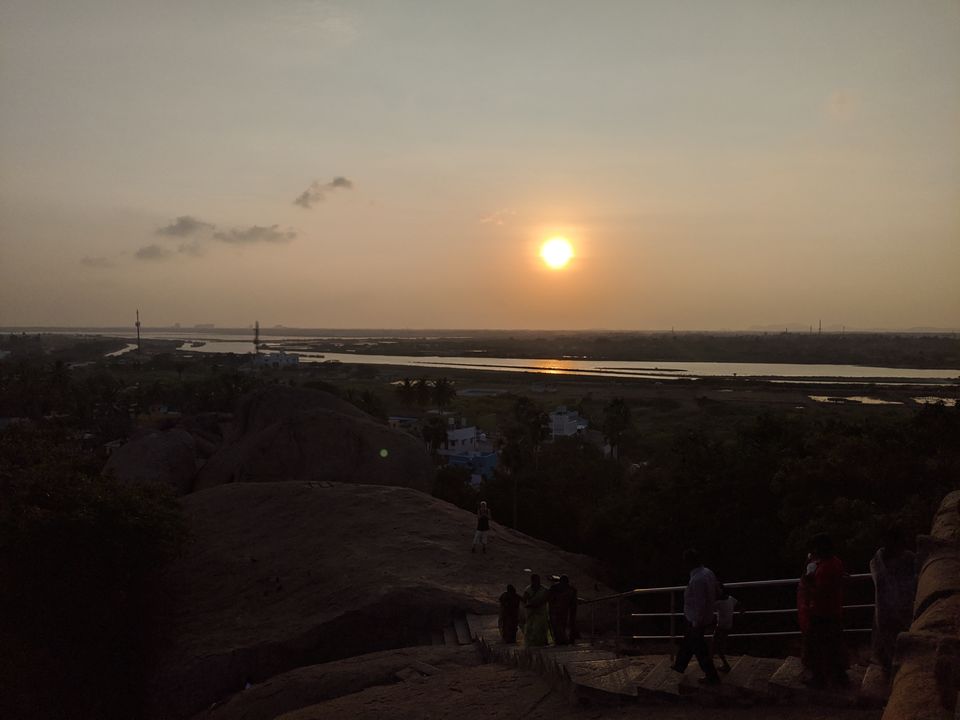 With another round of coconut water, we completed our tour through monuments of the beautiful town. Mahabalipuram is also near to Kanchipuram. It's known for temples and the exquisite silk sarees 'Kanjivaram'. Mahabalipuram has got serene beaches of bay of Bengal. I woke up early the next day and witnessed sunrise. After breakfast, we travelled to Chennai by cab to catch our flight for Pune. With my birthday well spent in this ancient coastal town, we bid adieu to Mahabalipuram.