Mahabalipuram, is a town on a strip of land between the Bay of Bengal and the Great Salt Lake, in the south Indian state of Tamil Nadu. It's known for its temples and monuments built by the Pallava dynasty in the 7th and 8th centuries. I was amazed by the temples and architecture built by Pallava artisans.
PLACES TO SEE IN MAHABALIPURAM
1. Krishna's Butter Ball

Krishna's Butter Ball is a gigantic granite boulder resting on a short incline in the historical town of Mahabalipuram in Tamil Nadu. It stands on an approximately 1.2-meter base on a slope, and is said to have been at the same place for 1200 years. In 1908, then-governor of the city Arthur Havelock made an attempt to use seven elephants to move the boulder from its position due to safety concerns, but with no success.
2. Pancha Rathas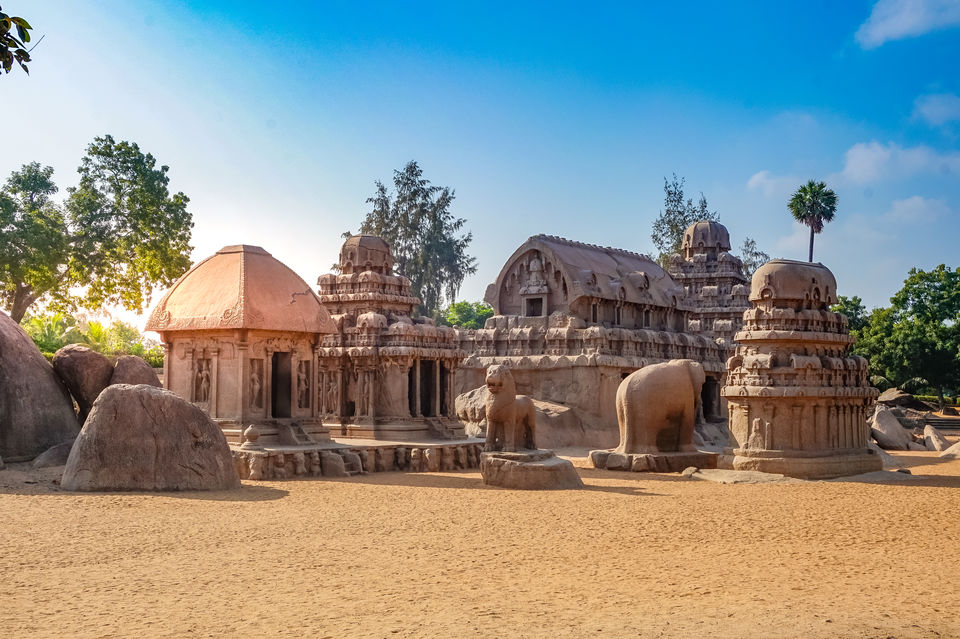 Pancha Rathas or Pandava Rathas are the most excellent architectural masterpieces of the nine monolithic temples of Mahabalipuram . The five structures, each in the shape of rathas cut out of large block of stone dates back to the 7th century during the reign of the Pallava dynasty. The five rathas are named as Draupadi Ratha, Bhima Ratha, Nakula Sahadeva Ratha, Arjuna Ratha and Dharmaraja Ratha, after the 5 Pandava brothers and their common spouse Draupadi. Although unfinished and never consecrated, these rathas that are often erroneously referred as temples are now part of the monument complex that is marked as 'Group of Monuments at Mahabalipuram' by 'UNESCO'.
A must have in Tamil Nadu. Treat yourself with Idli from local cart sellers outside the Pancha Rathas.
3. Shore Temple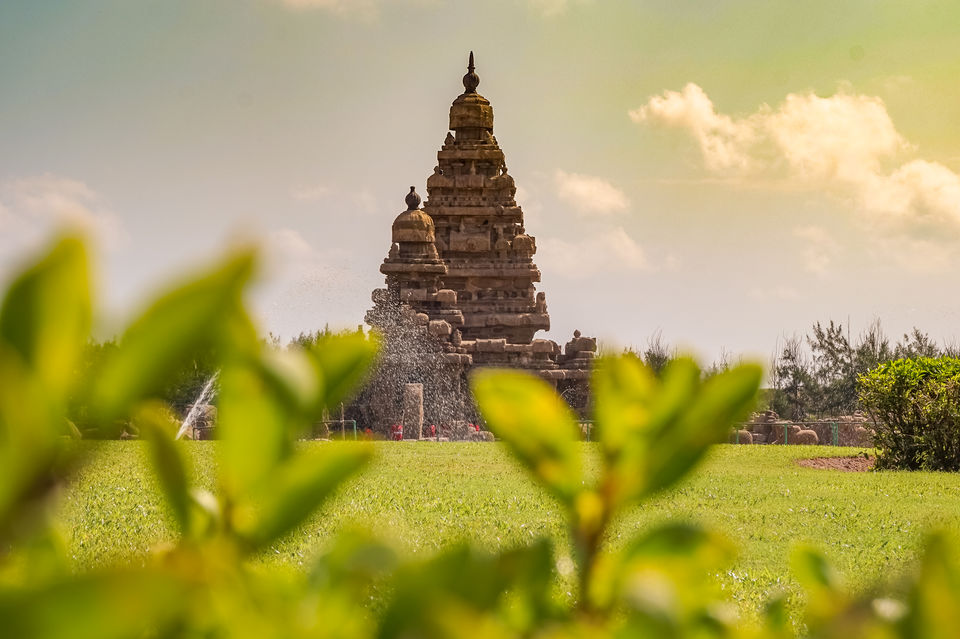 The Shore Temples is a structural temple built with blocks of granite , dating from the 8th century AD. The temple is named so as it overlooks the shore of the Bay of Bengal. It has been classified as a UNESCO World Heritage Site since 1984 and is one of the oldest structural stone temples of South India.
How to Reach?
Take a direct train from Chennai to Chengalpattu, the nearest railway station to Mahabalipuram. Chengalpattu railway station is located at a distance of about 30 km from Mahabalipuram and can be covered by cab, bus or taxi.
Ideal time to visit?
The ideal time is October to march to visit Mahabalipuram. It is hot all through the year.
Here's a short Video from my Trip to Mahabalipuram.
Follow my adventures on Instagram here.