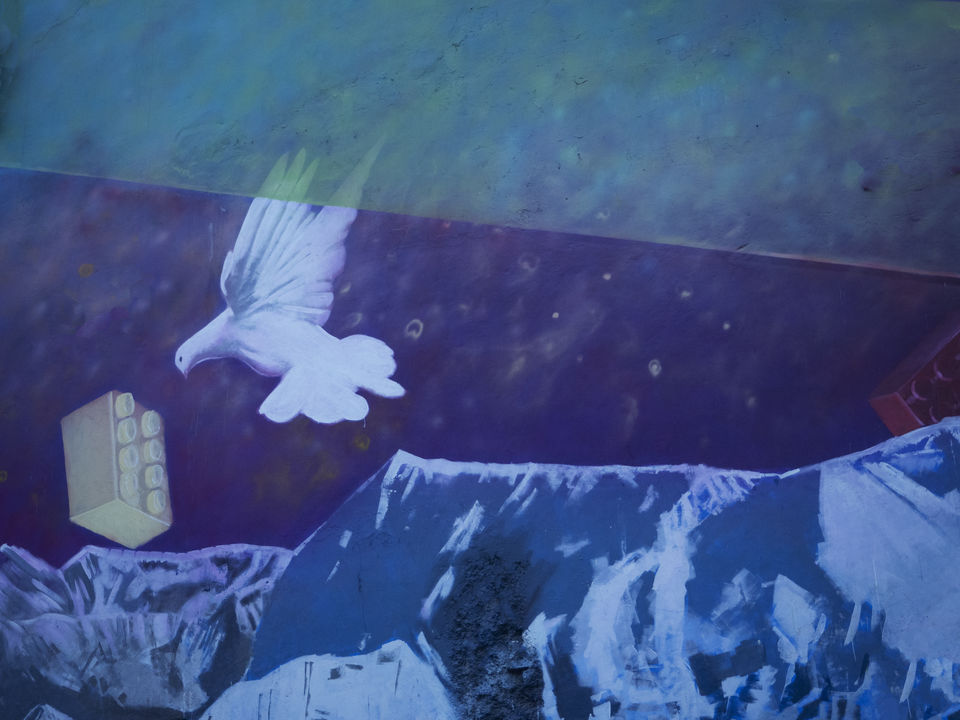 When I first got to know about the MS Maqtha street from a cousin who is an architectural student,I was intrigued by it as I have never known such a place existed in Hyderabad though I have been living here almost all my life. And,so decided to pay it a visit. (This was created in Dec,2017 only so it's understandable that I didn't know about it!)
So one fine summer evening,along with my cousins I took the metro to Khairatabad station.From there,the art district is about 2 kms.
How to Reach:
On the Raj Bhavan Road,cross the train tracks and follow the road till the end and turn left to find the yellow street.On the way you will also see the green gully .Return back to the green murals where you will find a sign post of blue and pink streets. Do not hesitate to ask around! (Google will direct you almost correctly till the end)
Area is divided into: Green gully,Yellow Gully,Pink Gully and Blue Chowk
Note: Do carry water and also some tissues (As it was summer, even at around 5pm we were sweating profusely)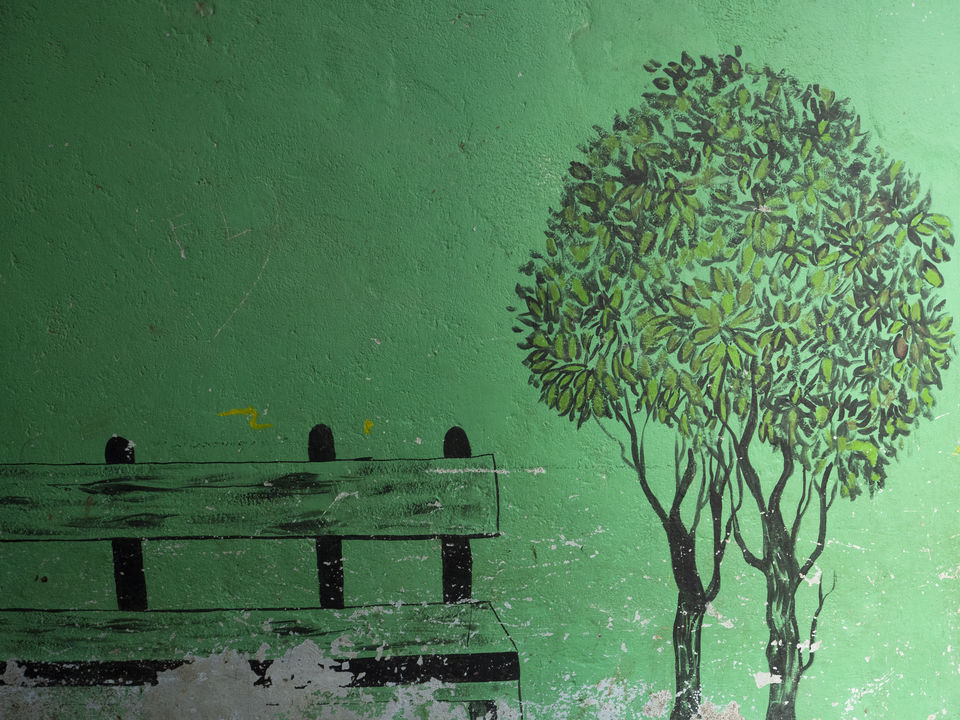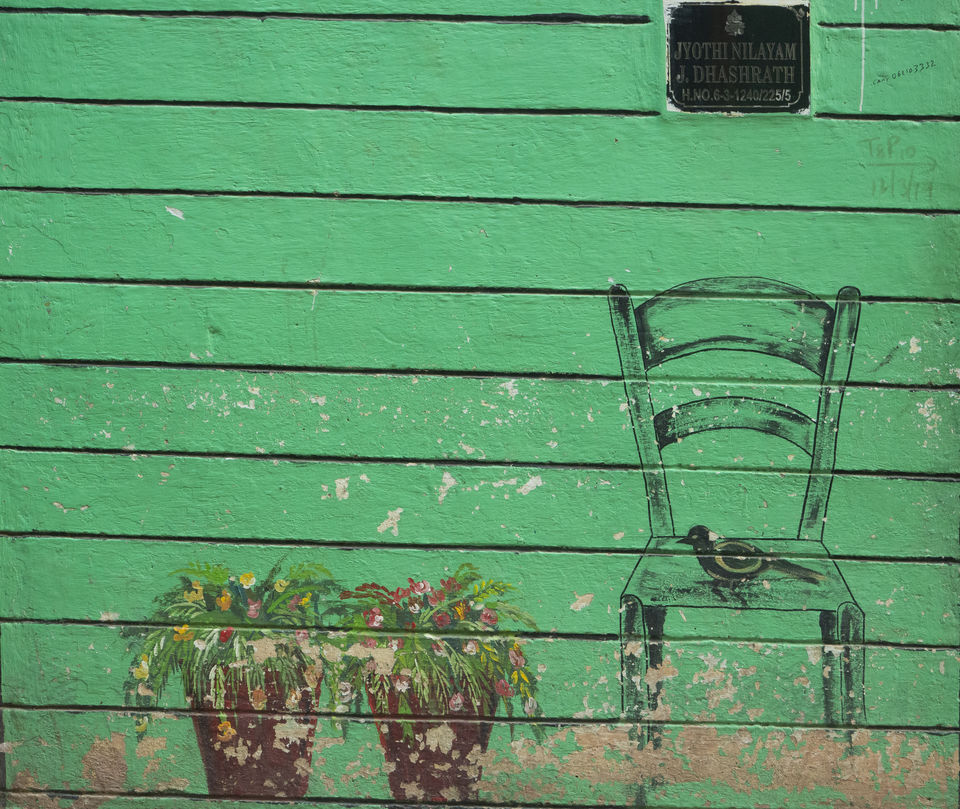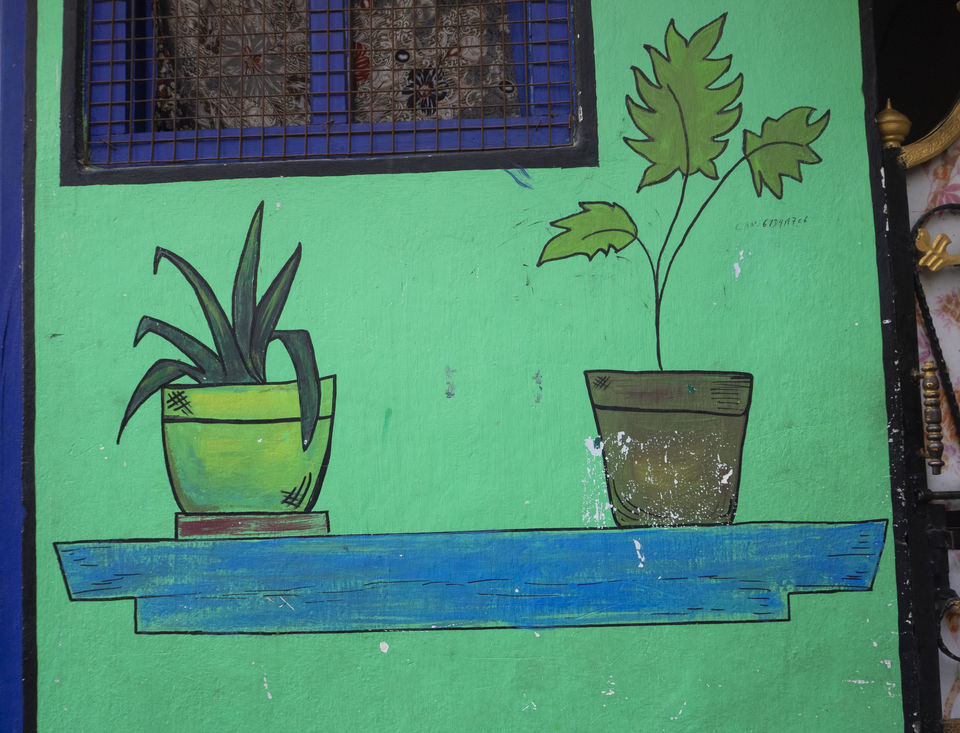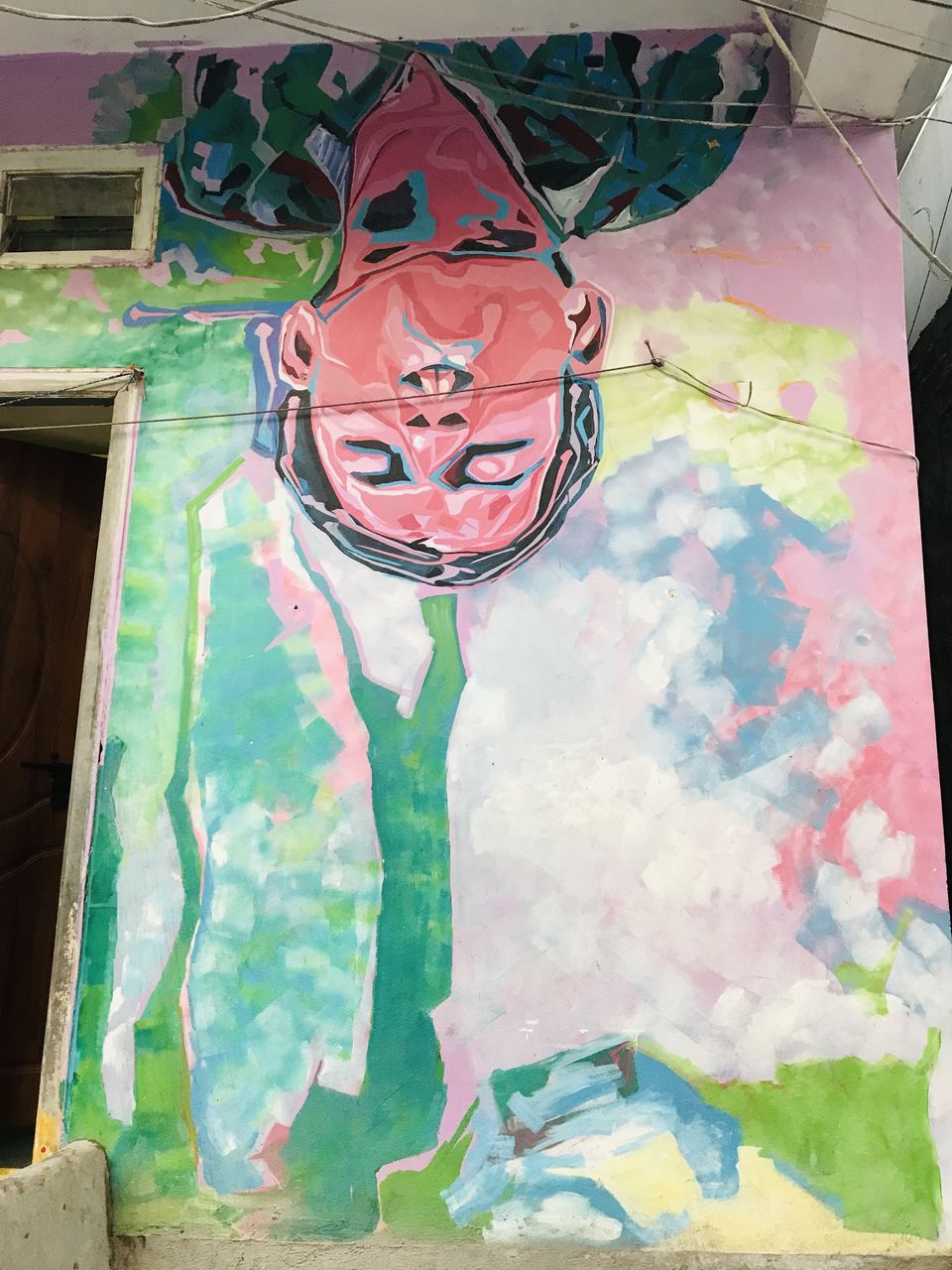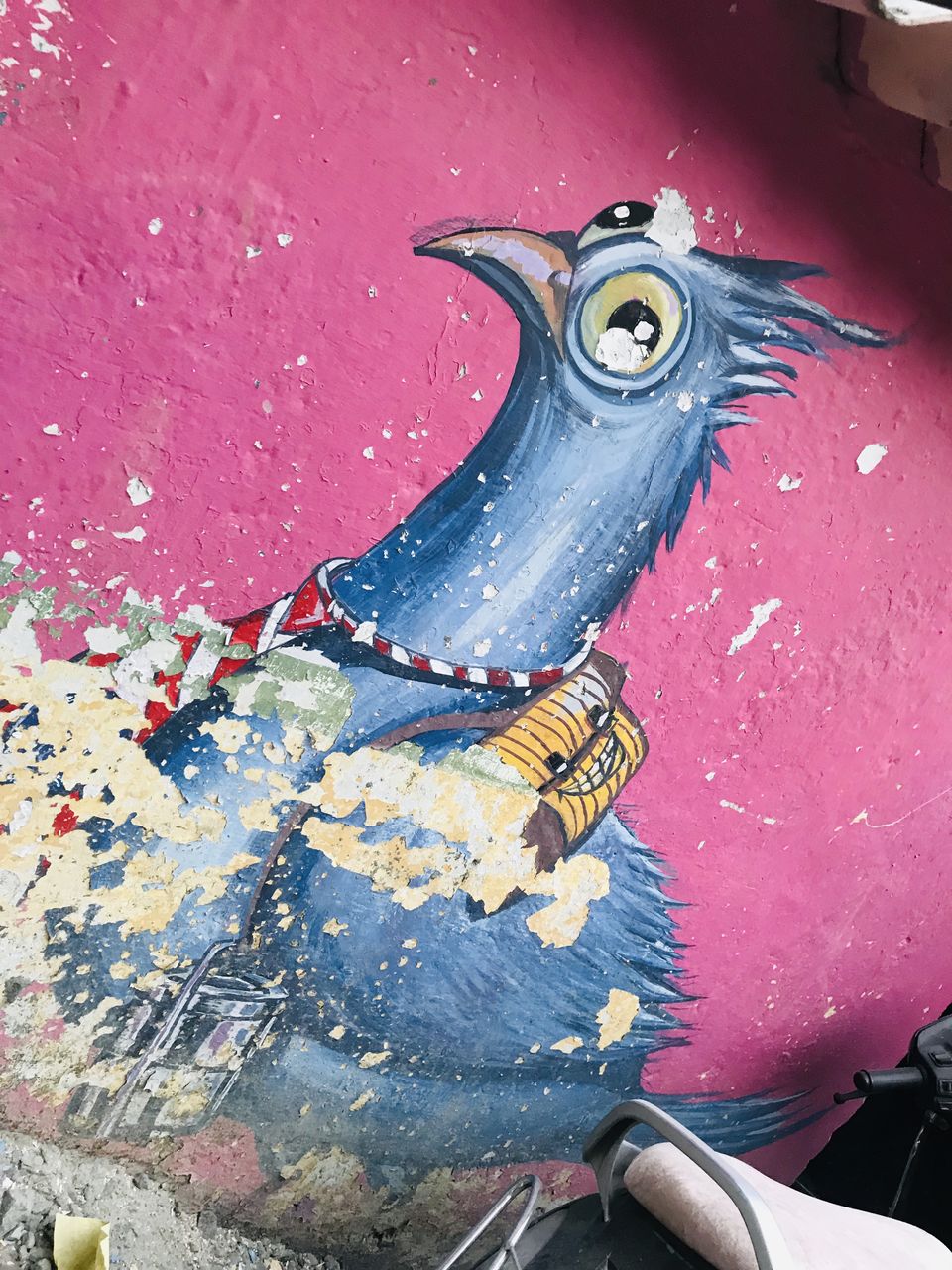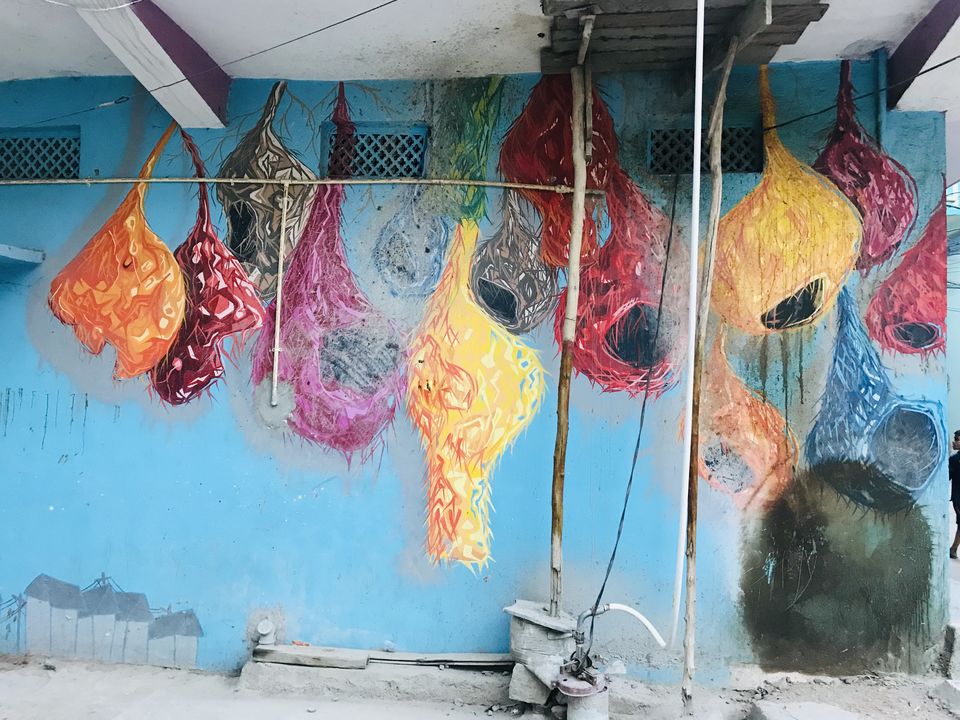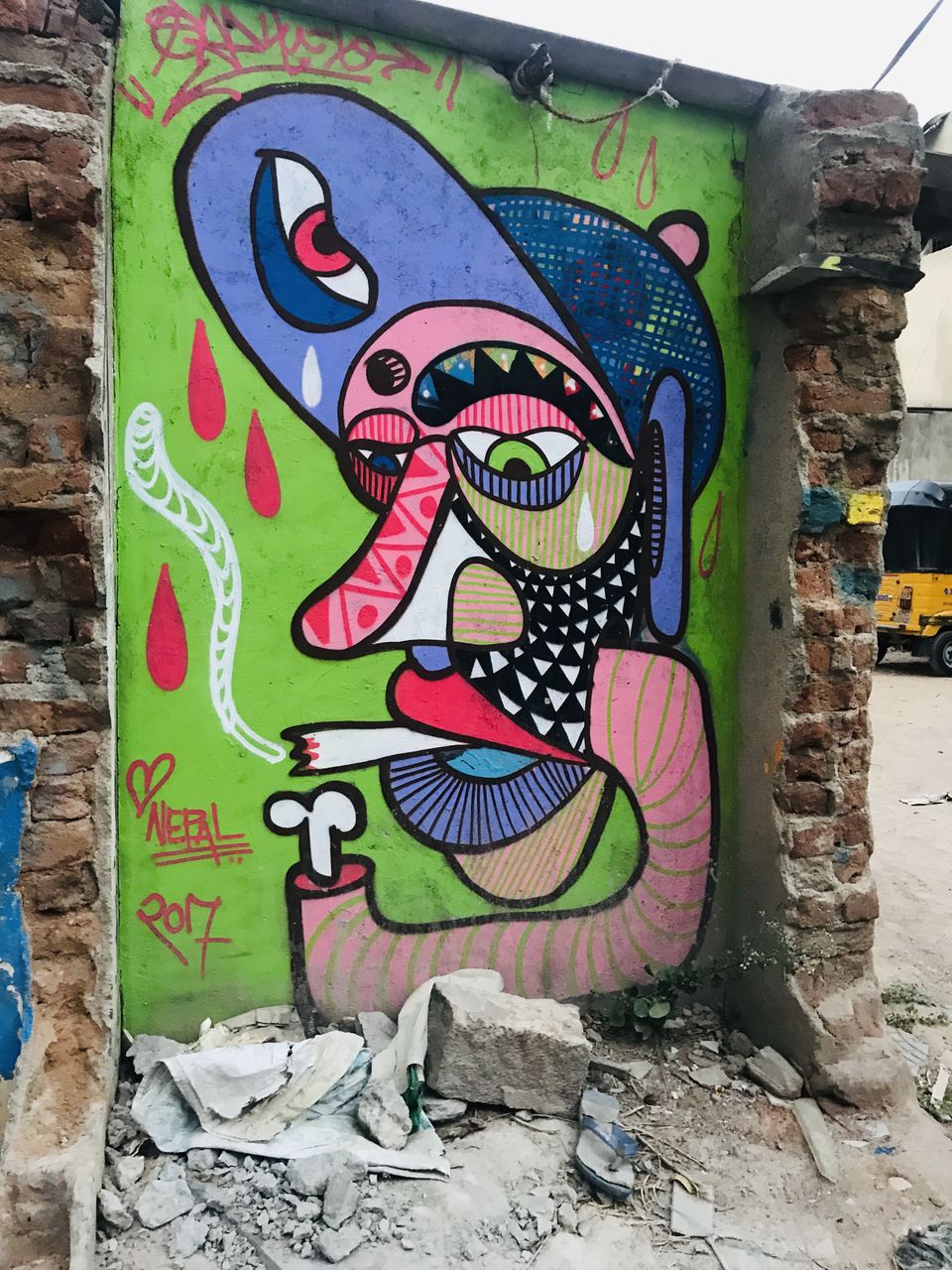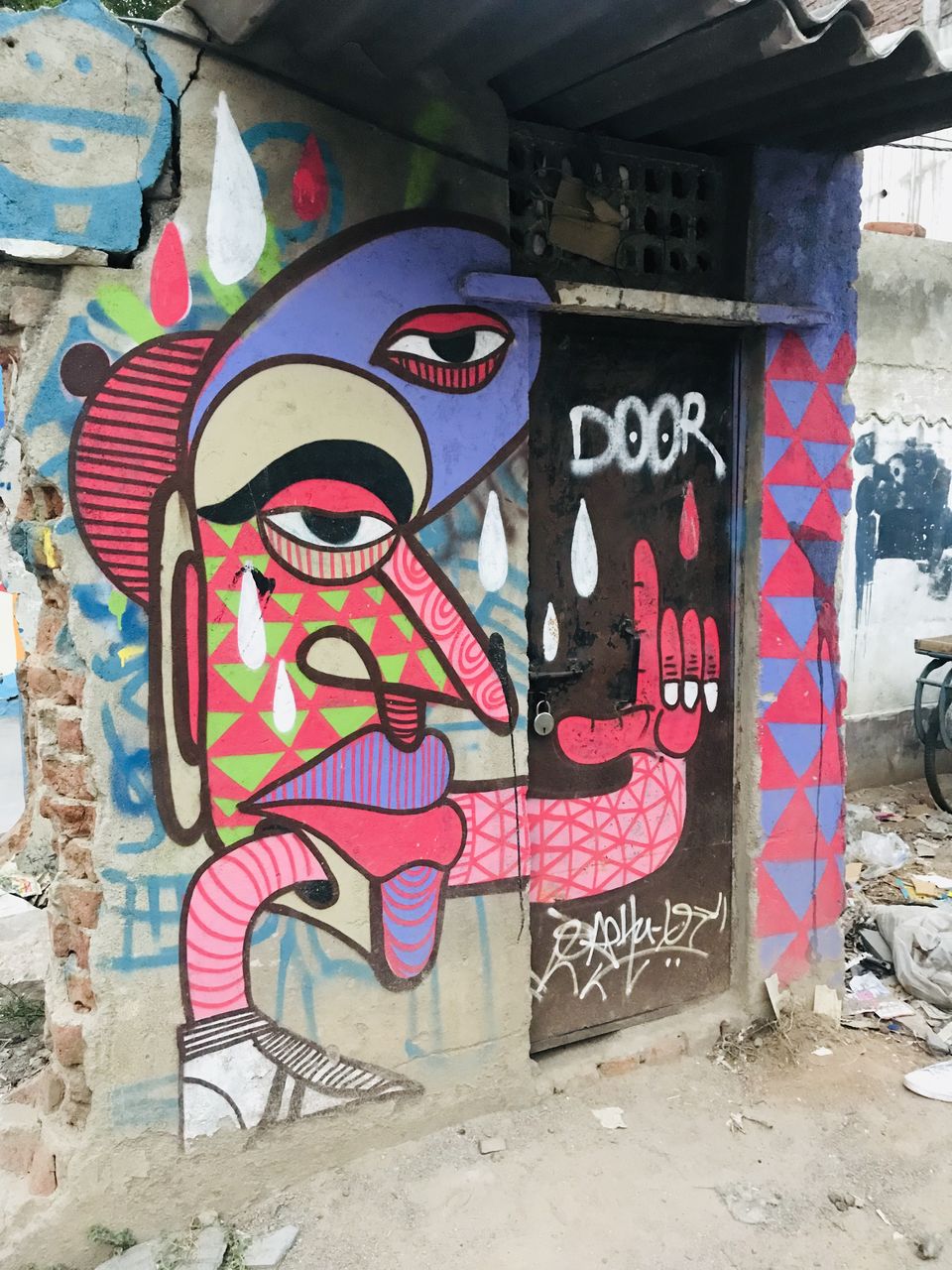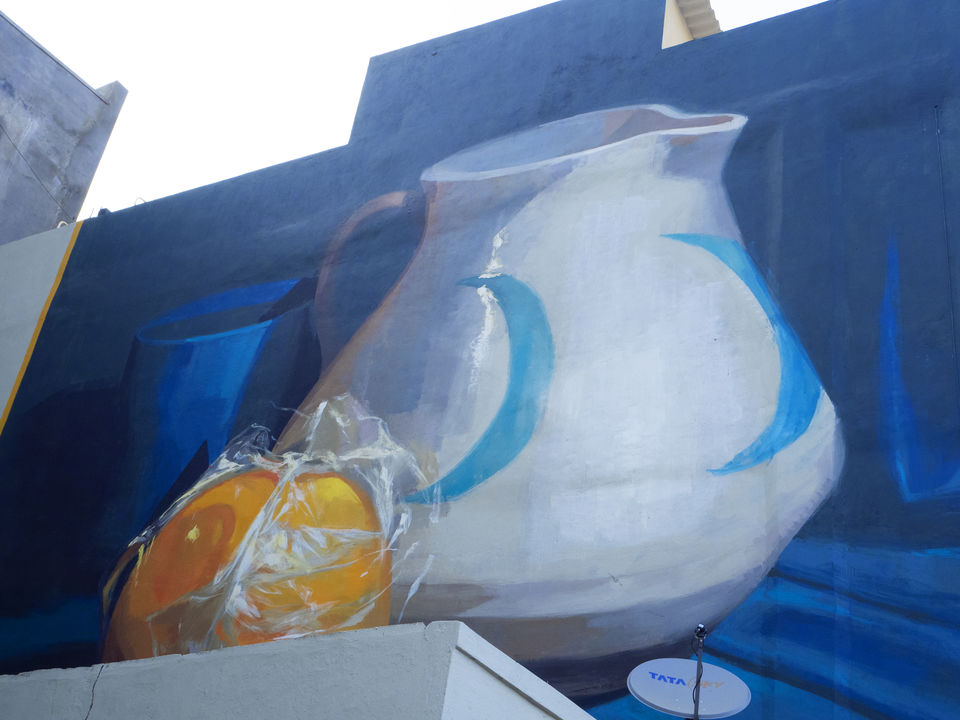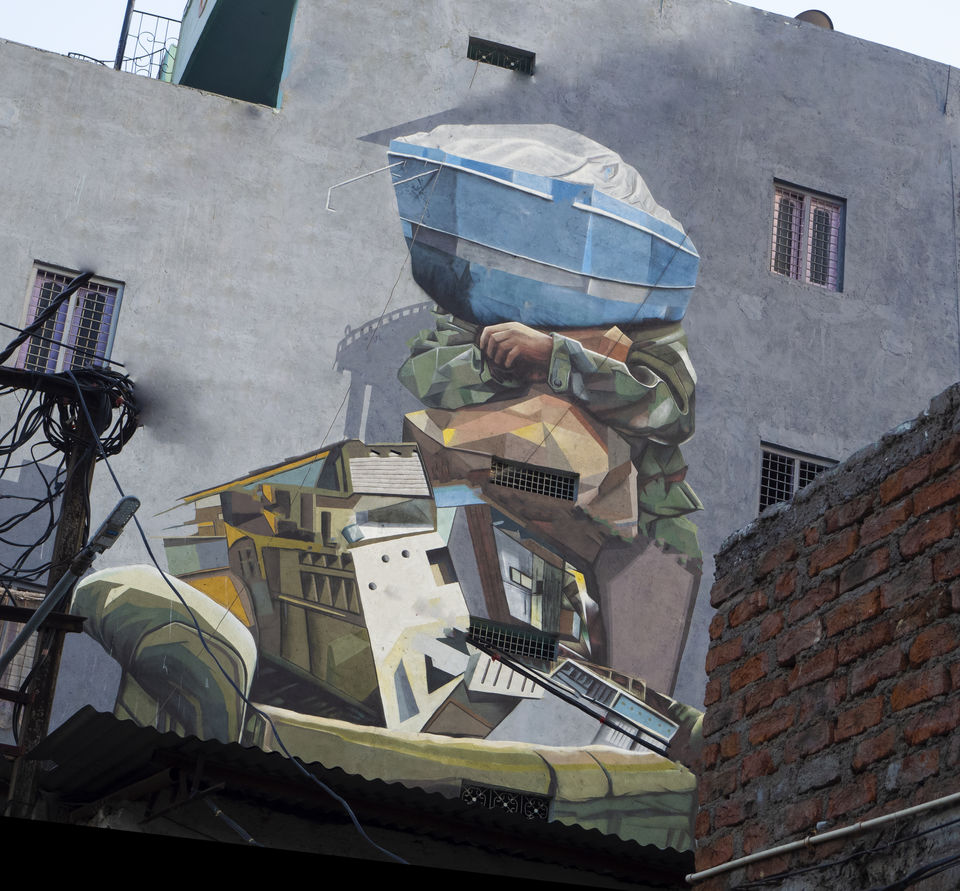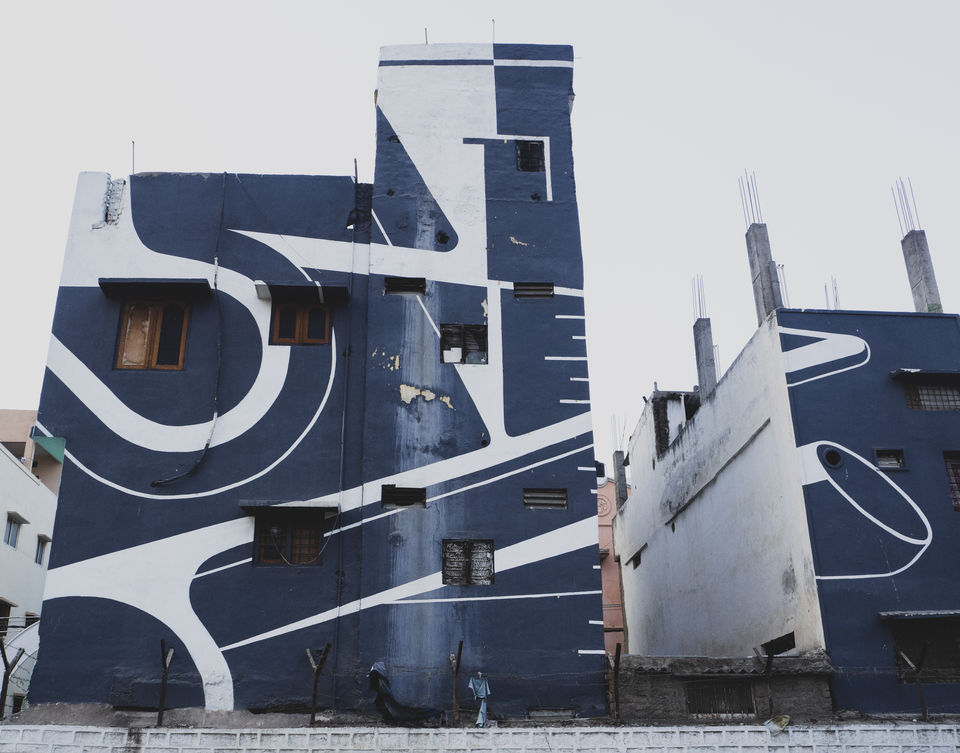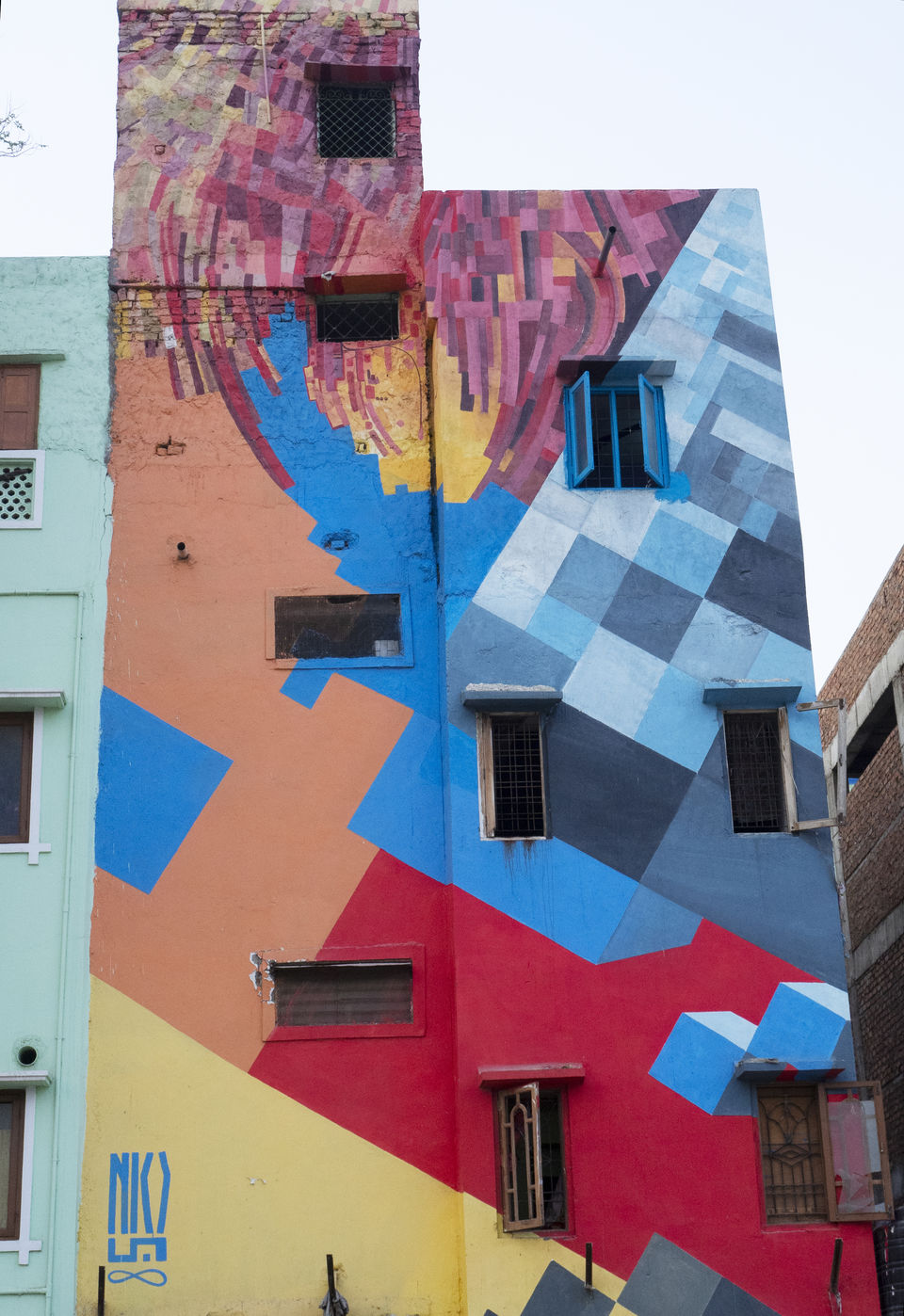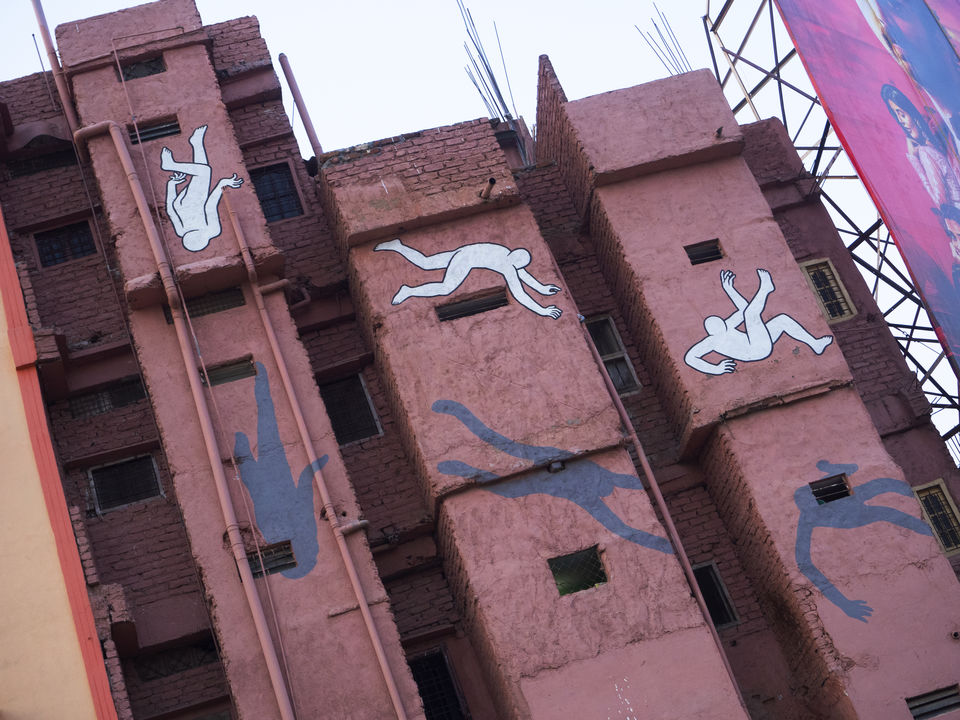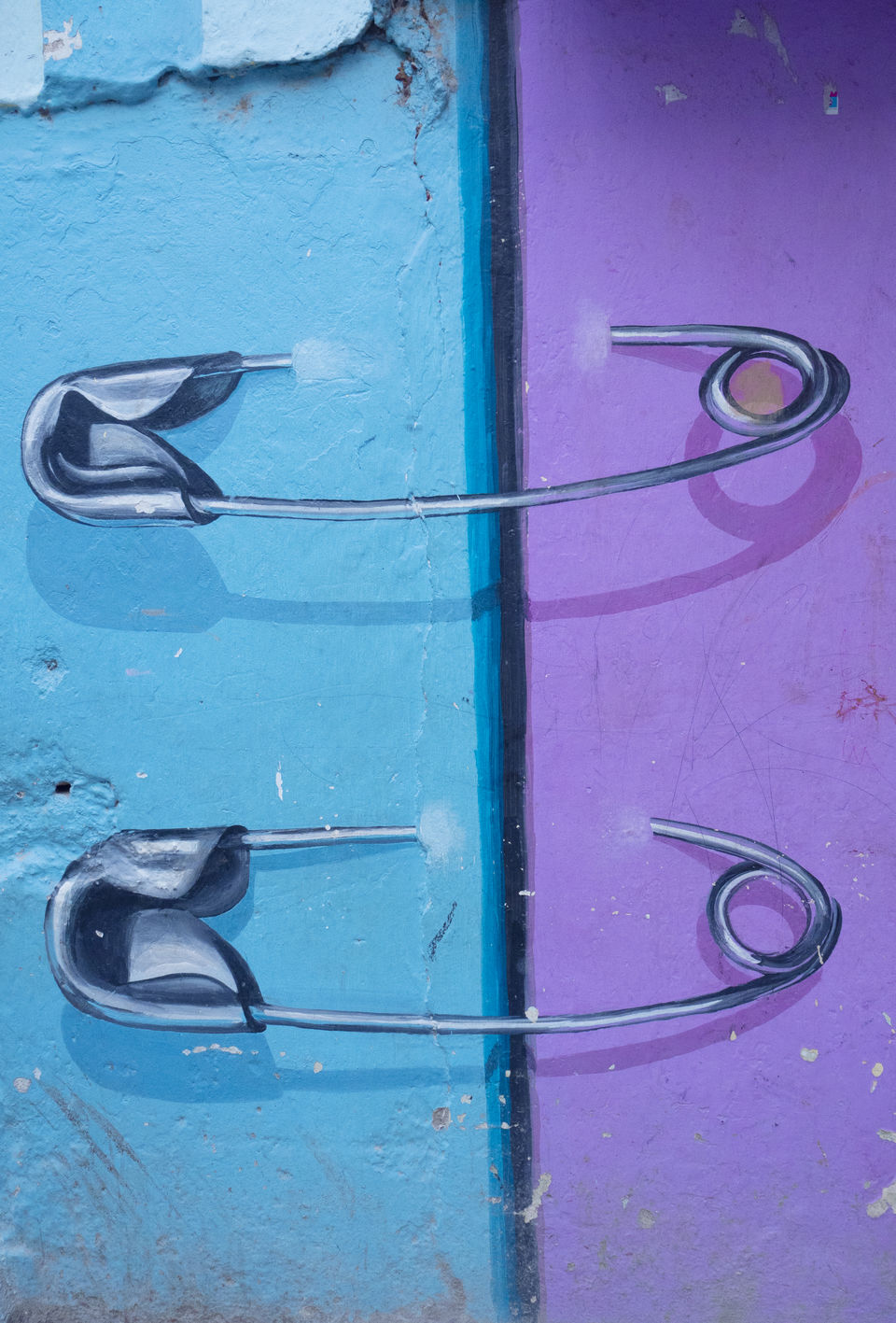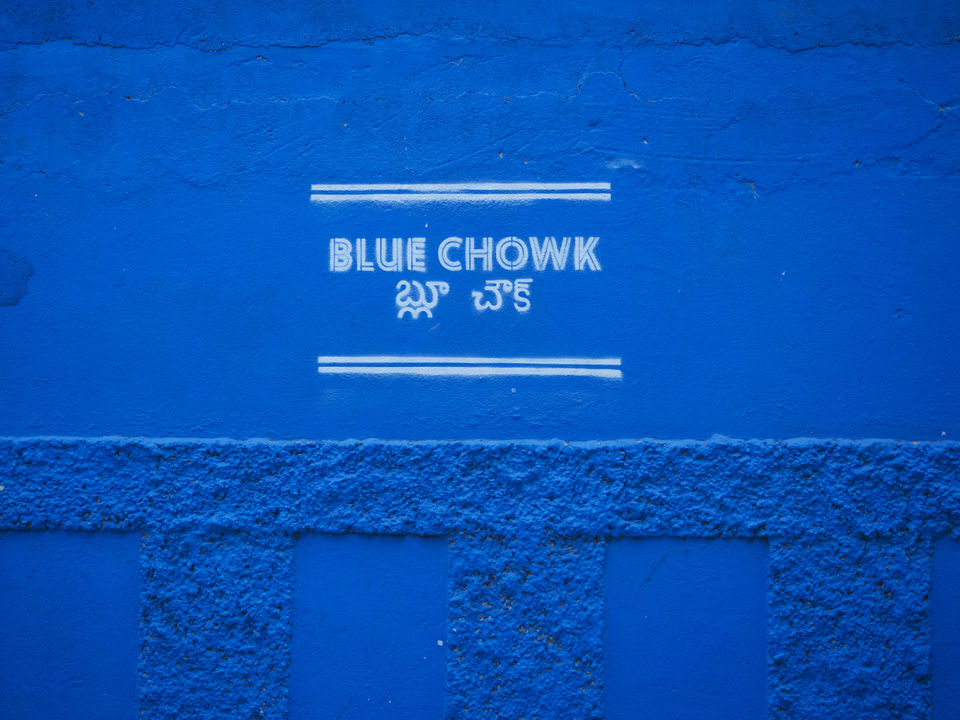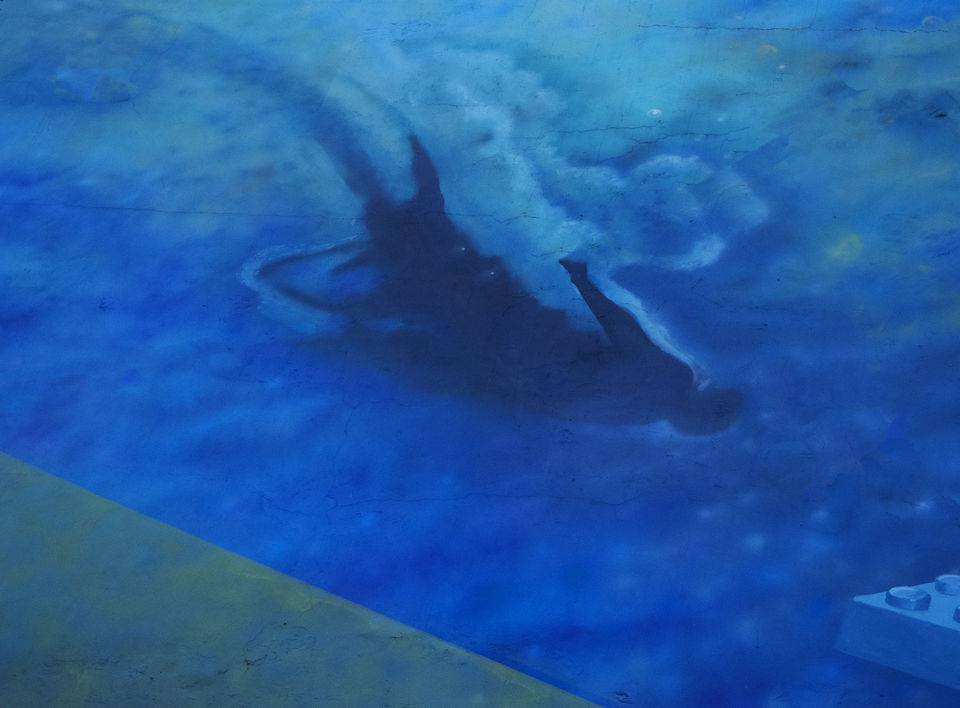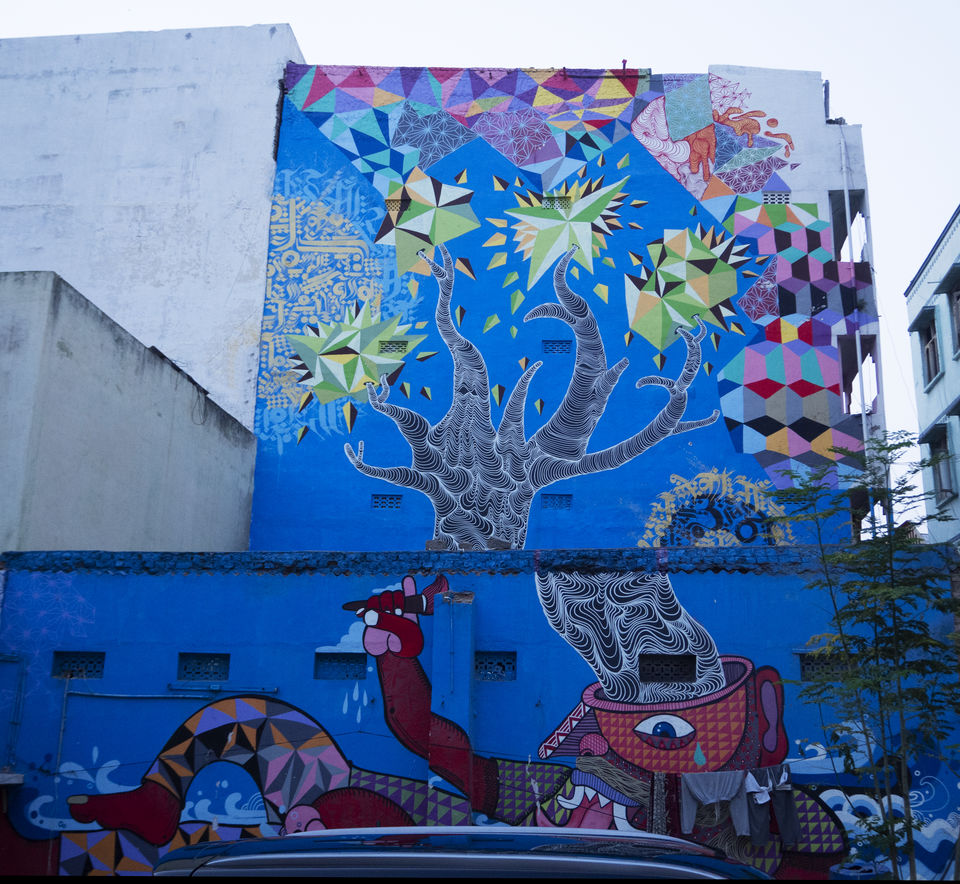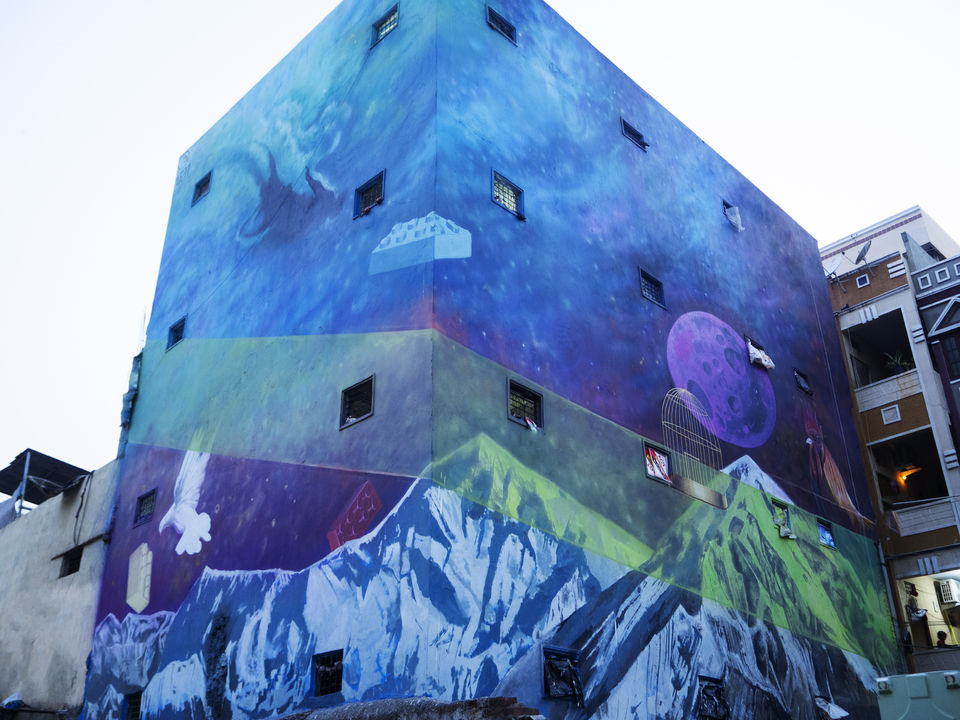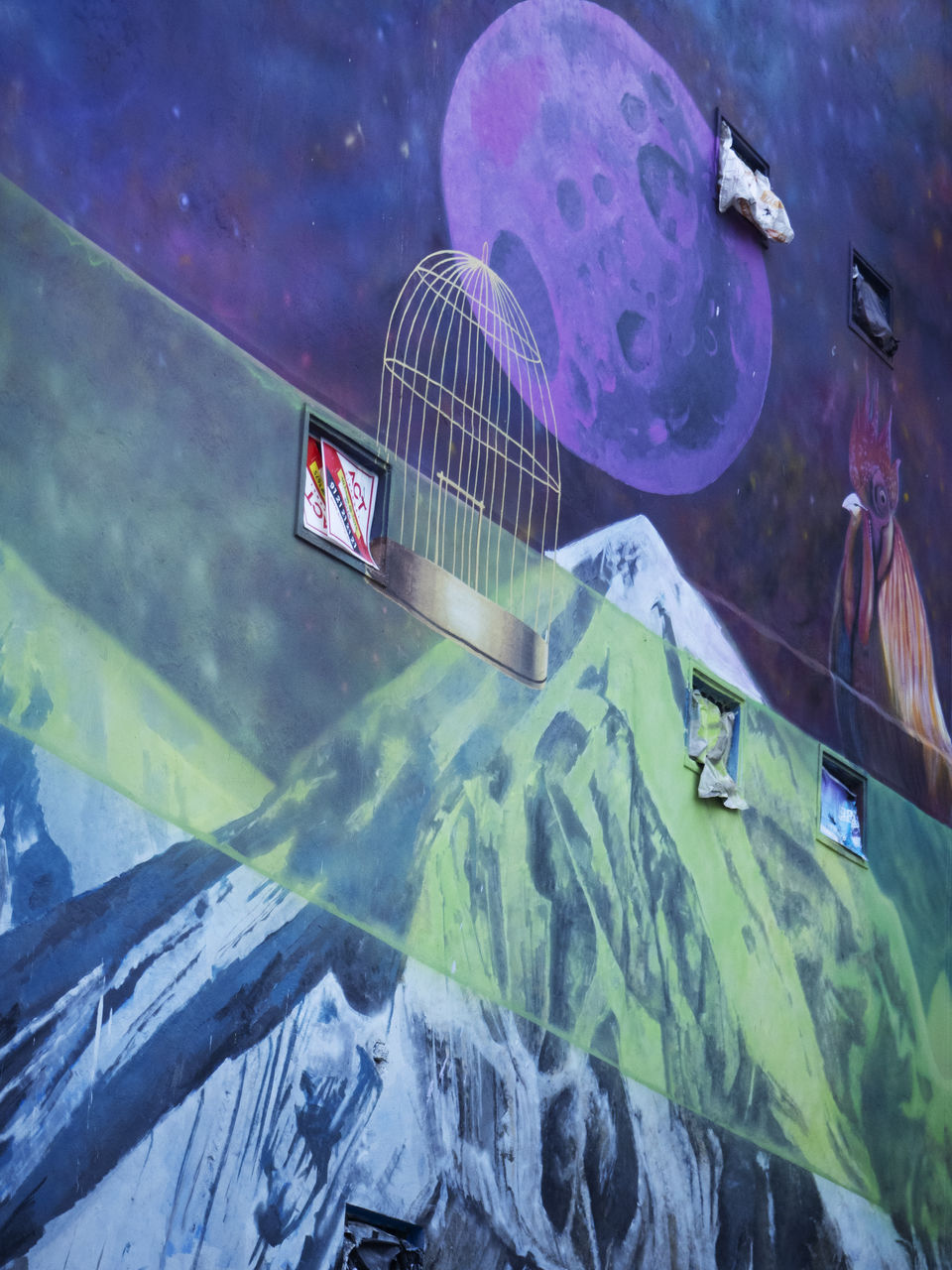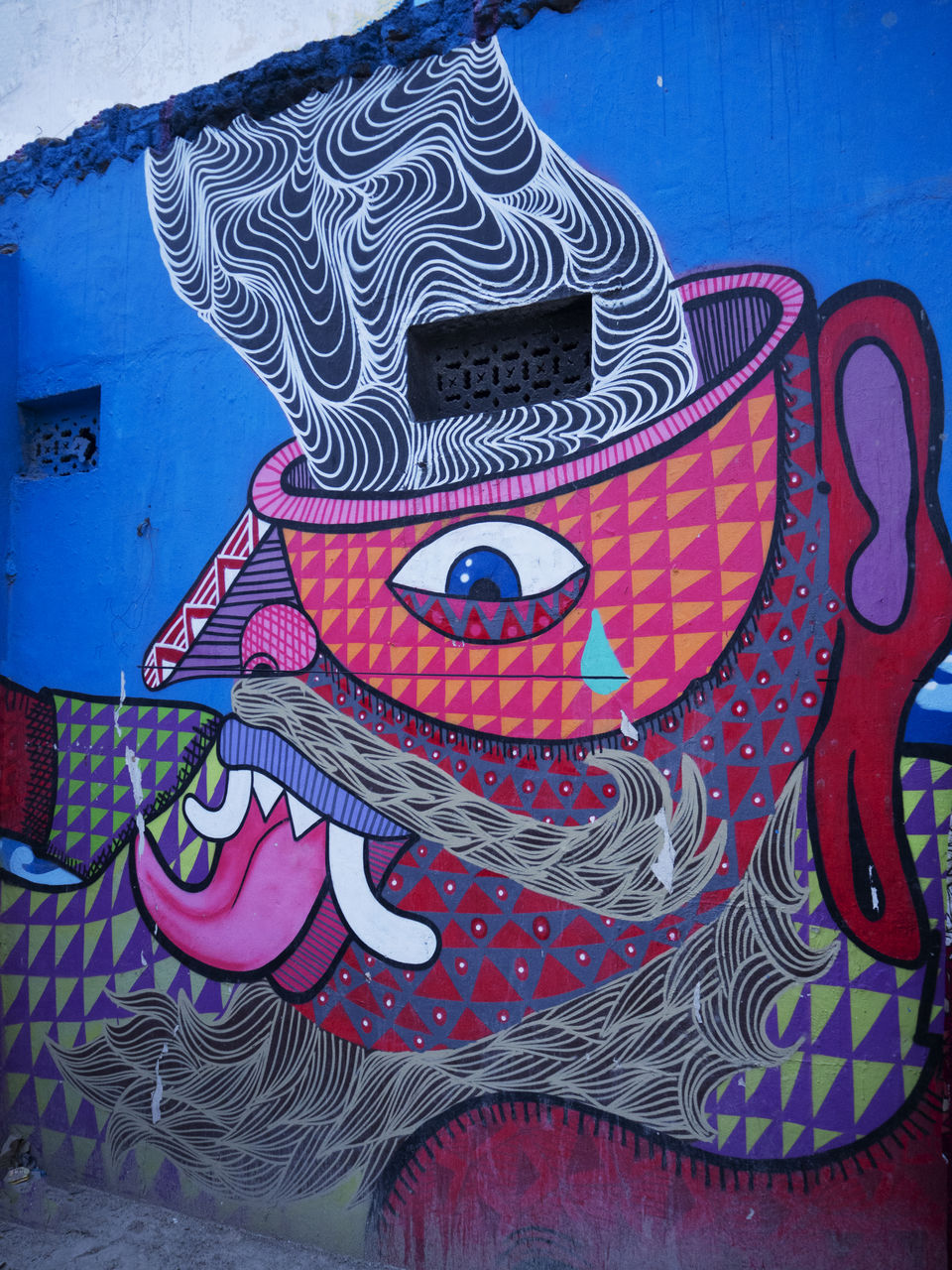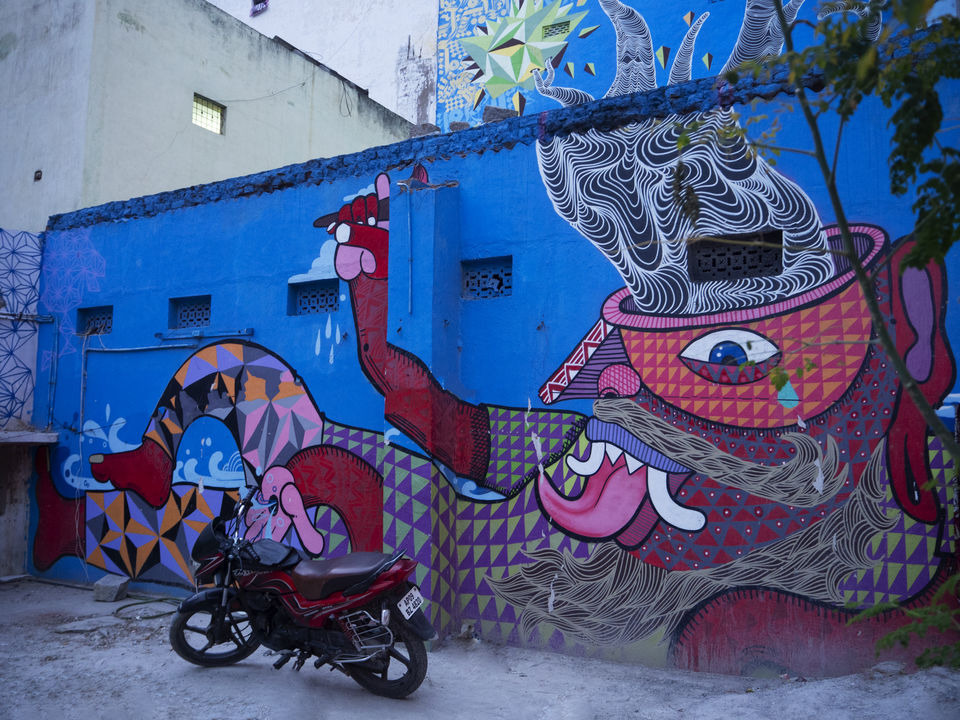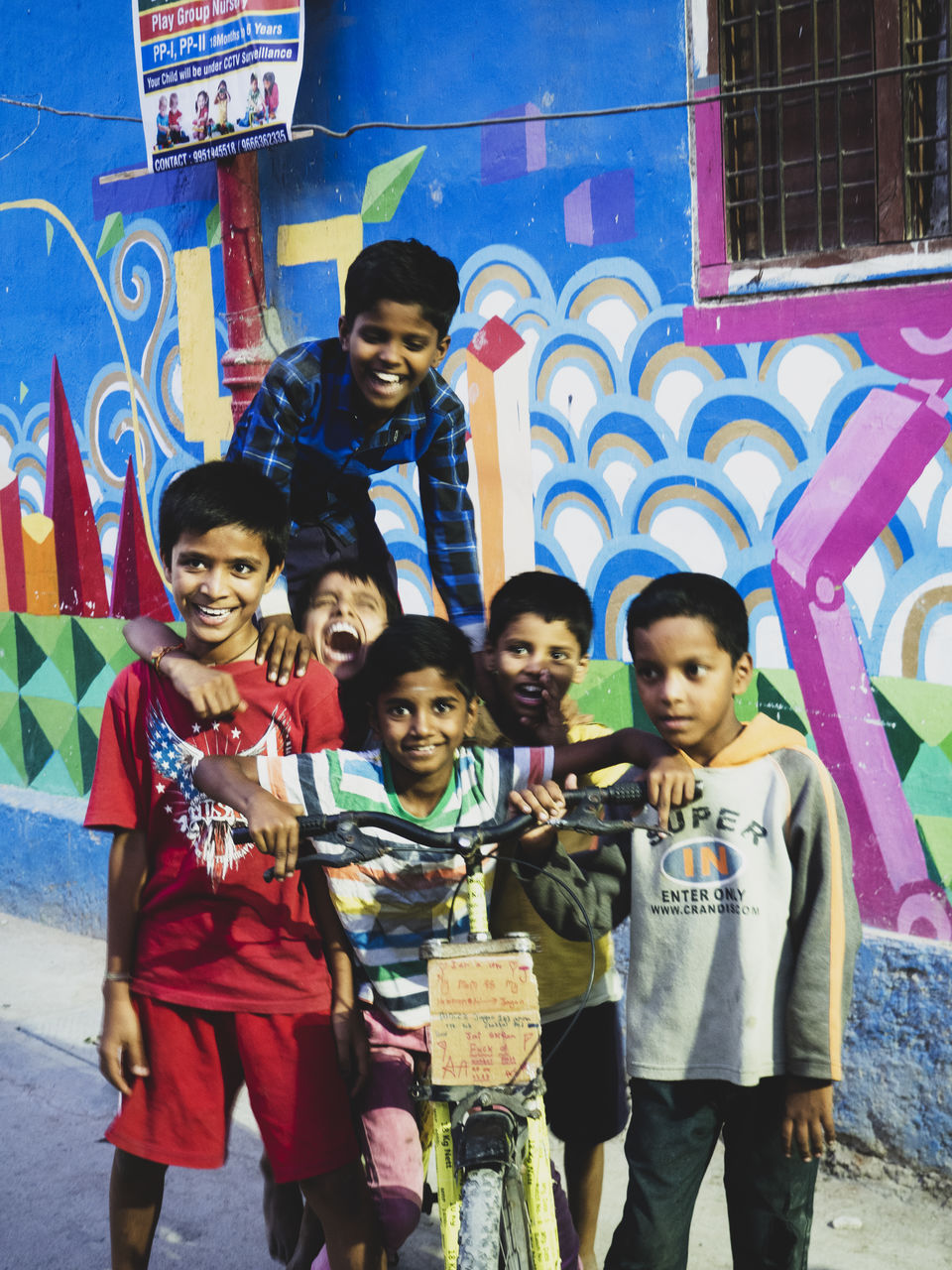 We had to walk about 5kms in total,the directions on the walls are not so clear so its better you keep asking people to point you in the right direction. All in all,we spend just over 2 hrs here as we were overcome by fatigue by then. But, it was fascinating to look and the murals and it was also kind of a like a puzzle moving through the streets and finding the paintings on random walls of the houses.
Tip: Choose a pleasant day to see the murals as you will get to spend more time.