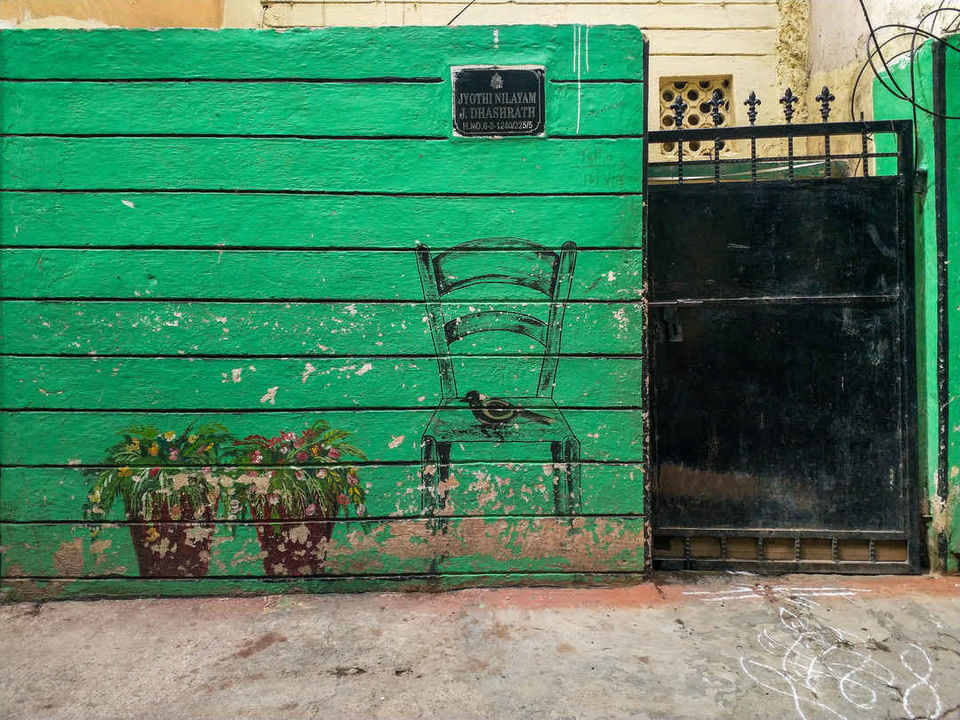 This place is an amazing place to experience the local street art in Hyderabad. It is a perfect way to use your sunday and re-energise yourselves for the rest of the week. This place has the emotions of the great artists painted on the high walls and low compounds of the houses of local and simple living people.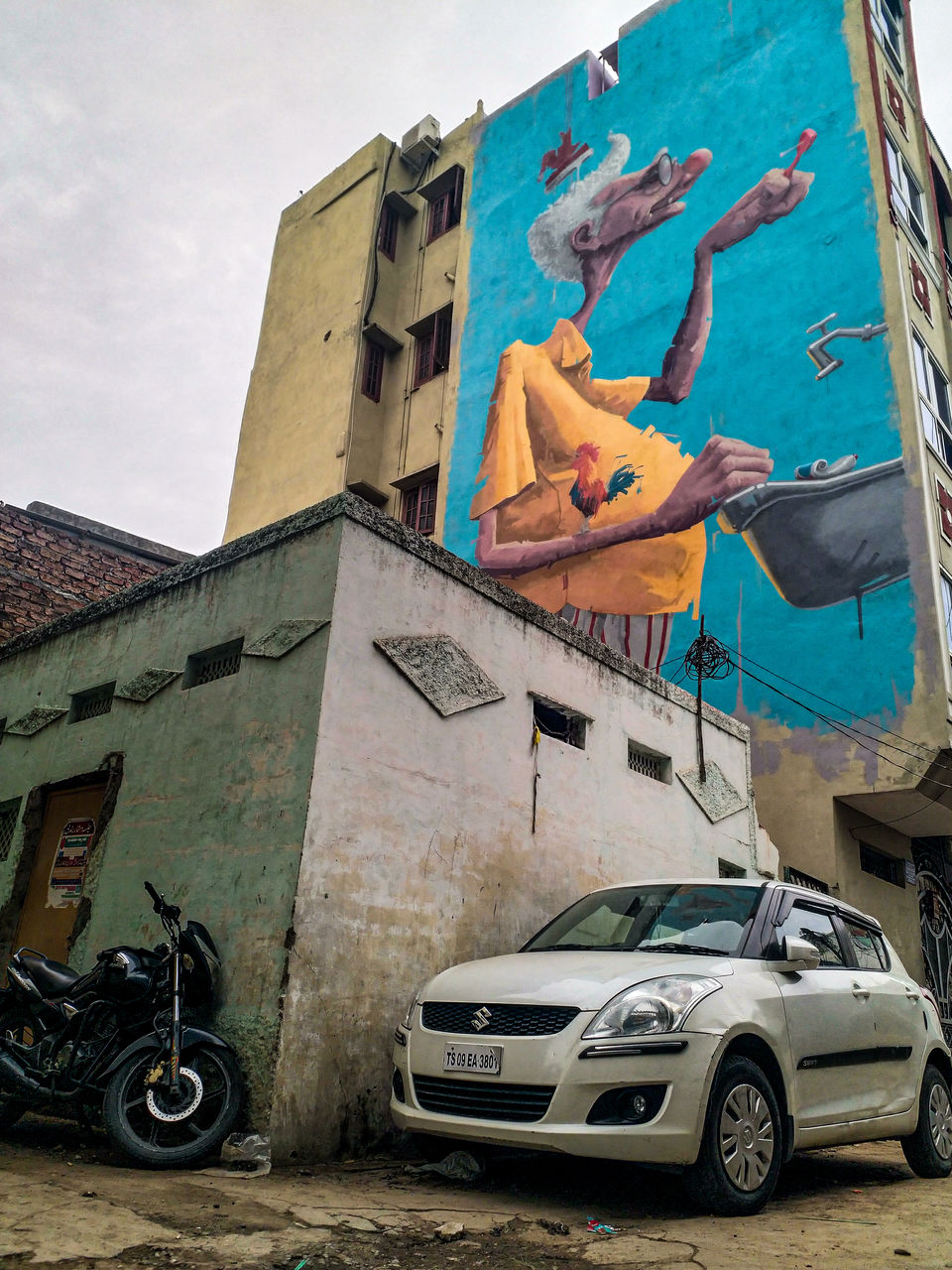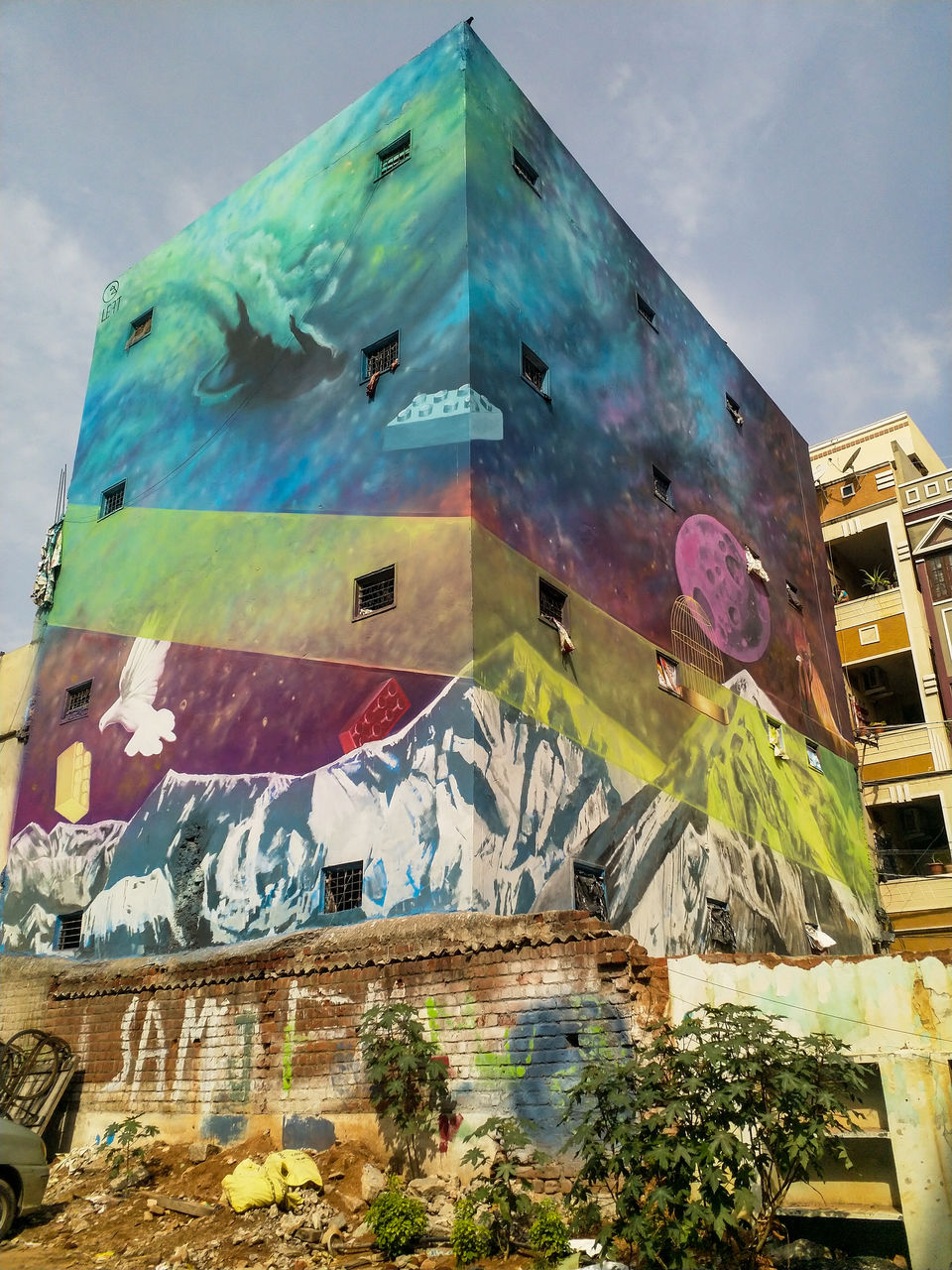 They have mixed emotions with the thoughts of the people living in the society to demonstrate the culture and encourage tourism in the area.
This art was developed to acknowledge the social issues in the society by activating tourism. Initially, the locals were not very convinced as the majority is muslim ad such art is against their culture, but the beautiful concepts and designs won over them and hence the process of making this area more colourful and beautiful began and it still continues. . .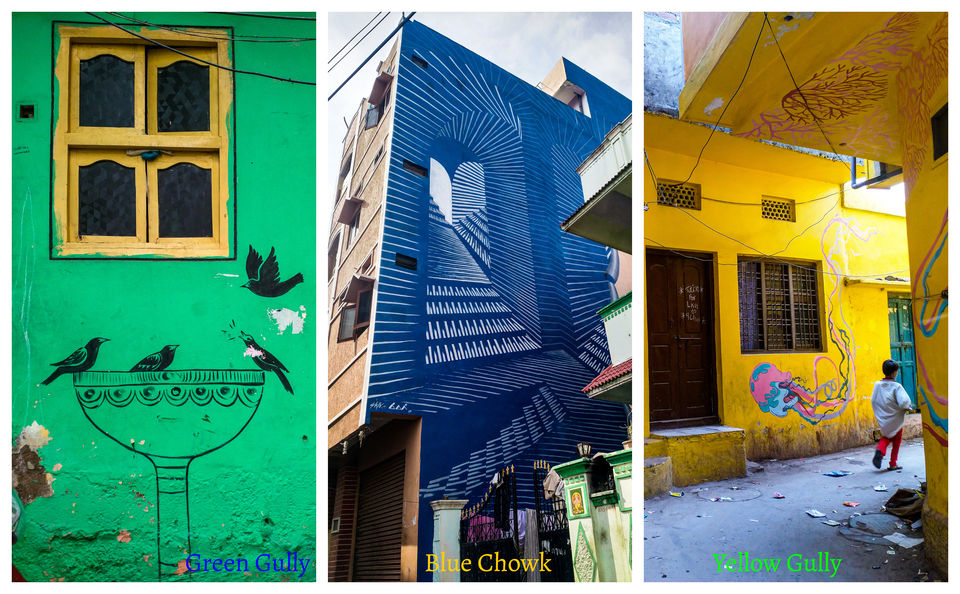 The streets were also defined based on the colors and are now named after the them - GREEN GULLY, BLUE CHOWK, YELLOW GULLY. It has become a part of the address for the people living there, which is a very different way of addressing anyone.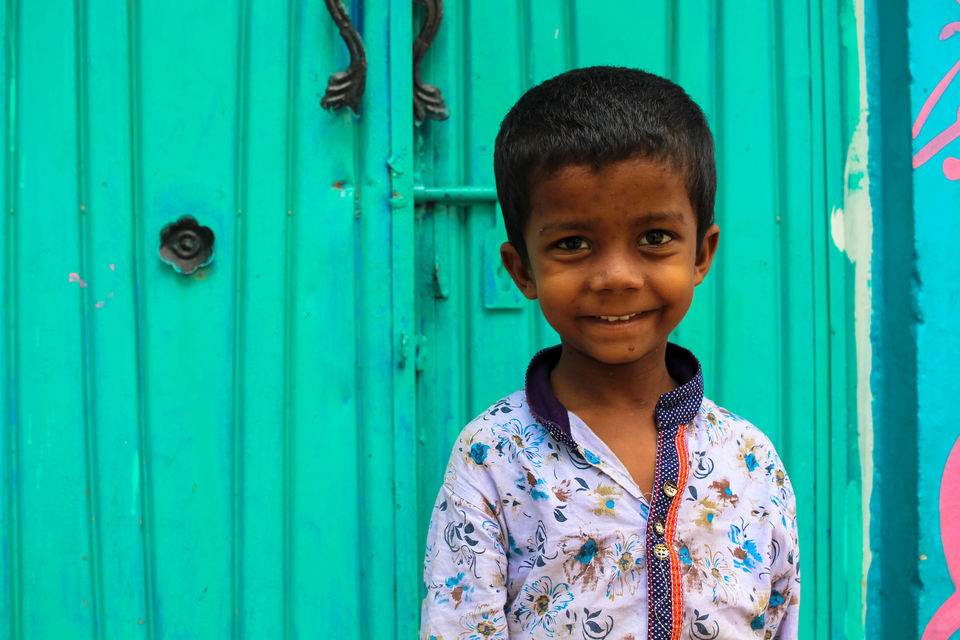 You would also find some children in the streets welcoming you to these streets to admire the art. The people here are so happy and polite to interact with. Some kids in the streets really made my day with their innocent face and lovely smiles. The way they interacted and enjoyed getting clicked was very refreshing.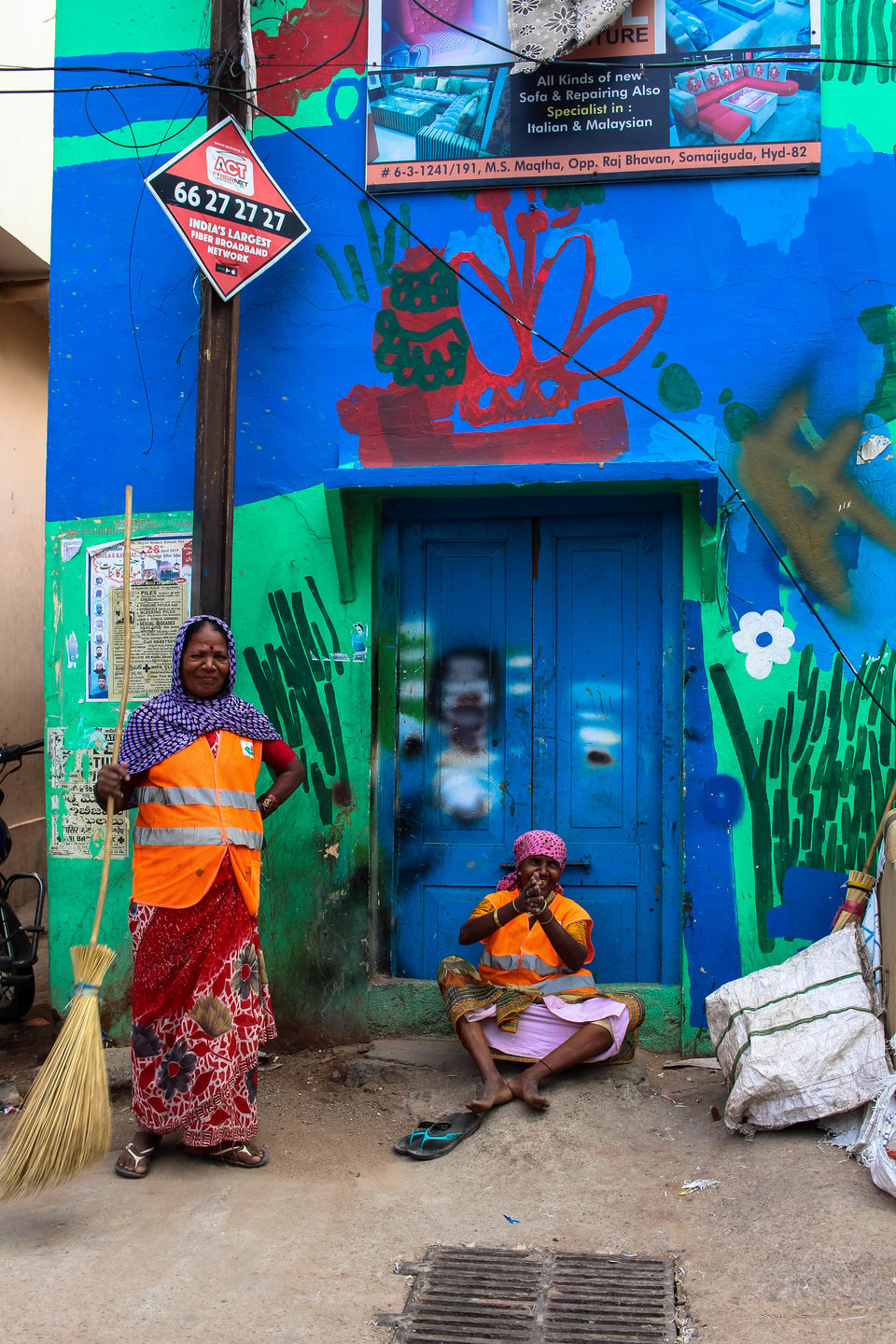 You would also find the efforts of keeping the place clean and tidy by these local workers to make the visitors feel comfortable. They work for hours to collect garbage and segregate the waste and recycled furniture. There are some small restaurants with very yummy local food also for the visitors right at the entrance to fill them before this long walk around the entire society.
Overall, the entire day was very inspiring but a little tiring to be walking for a few hours on a sunny day. But it still made my day with the beautiful art and such joyful people and their gesture towards us.