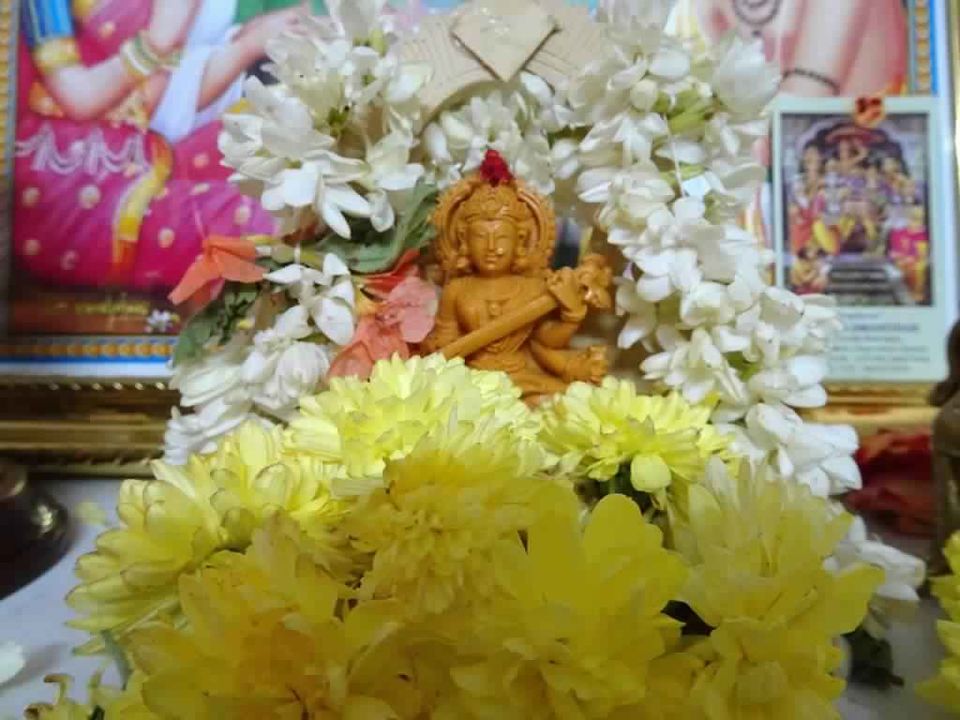 Come Navratri and the festive season kick starts in the whole of India. There are different forms of Navratri celebrations and I was oblivious to most of them until I moved to Bangalore. Till then all I knew was one simple form of Navratri – to keep Kolu at house and end the festival with Saraswati puja and VijayaDasami. There is no Pujo, there is no dandiya, there is no Ramlila, there is no pandal, there is no grandeur, there are rows and rows of Kolu Bommais. This unique festival of dolls is seldom known by people. Though wiki says even in Karnataka it is celebrated as Bombe habba, I have seen only people rushing to pujo pandals. So here am introducing the Kolu of South India and its significance.
Kolu in Tamil translates to adorn or sit in a beautiful durbar. And the royal assembly of dolls is called Kolu. Most of us know how Goddess Durga killed the mighty demon Mahishasura, so when she waged a war against him, all the other Gods and Goddesses gave their powers to Her. Since they are powerless, they turned into statue and hence it is celebrated as festival of dolls. The tenth day of the war marks the victory of Goddess, we celebrate this day across India as dasami and this ends the nine days of being powerless. This is in fact marked on the last day by putting one of the dolls to sleep marking the end of war and Gods regain their power. These nine days we pray to Durgai Amman (Durga), Lakshmi and Saraswati representing the Kriya shakti, Iccha shakti and Jnana shakti respectively. Jnana Shakti is the power of the intellect, Iccha Shakti is power of mind and Kriya Shakti is power of the senses. Everything in the universe works when these three senses work in harmony. So you see the significance of the festival..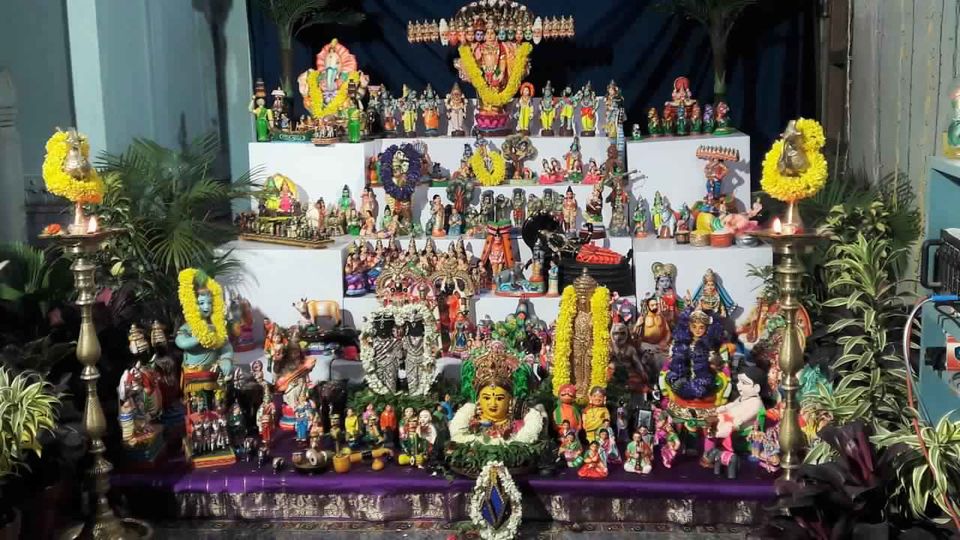 Kolu to me was house hoping for nine days, checking out the dolls in each house, eating different offerings, singing songs and bringing back gifts from the house. We had never kept Kolu in our house, it is supposedly passed on from your great grandparents and so some of them have dolls which are more than 100yrs old. However I lived in a huge community and in Tamil Nadu most of them used to keep Kolu. Right from figuring out how to form the nine steps to how the dolls should be arranged, creativity oozes out everywhere. The old trunks come out from the attics and various dolls are unpacked. The must have is the "Marapachi Bommai", the traditional wooden dolls of bride and groom. When the girl gets married, her parents give the couple marapachi bommais and she initiates the tradition of kolu in her new home. It is the most decked up doll you will see in the whole set. The number of steps vary between 5, 7 or 9 depending on how much you have to showcase. The first three steps from the top has all the Gods and Goddesses. Fourth to Sixth steps has dolls of saints and devotees like Sai, Meera, Raghavendra, Azhwars, etc. The seventh step has some scenes depicted like marriage, markets, festivals, etc emphasizing on community living. The eighth one has all business and crafts displayed which yields money. The ninth is where the marapachi bommais are placed. Check in the above pic for marapachi bommai and scene from Ramayanam in third step, I liked how Kumbakarnan is sleeping.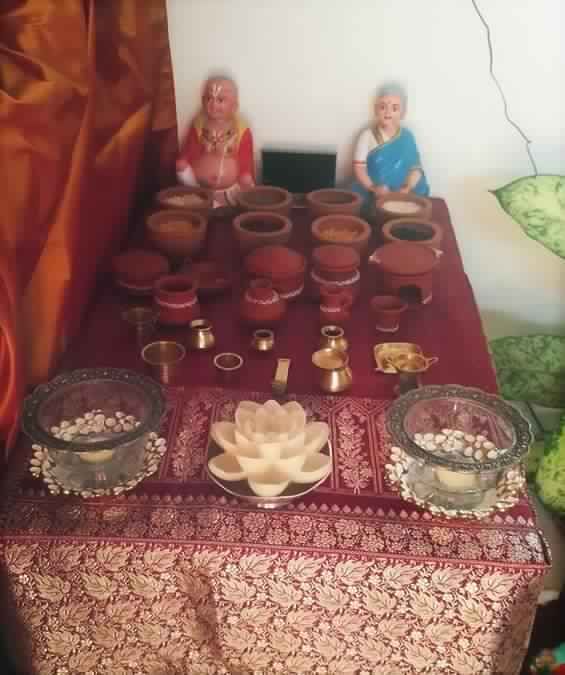 The festival starts with a simple Kalasa pooja, believed as Durga resides in the Kalasa. And then the dolls are arranged in steps. Each year a new set of doll has to be added in to the existing collection. The Thanjavur thallai aati bommai (the one with head and body moves), the chettiyar chettichi bommai (the old couple selling stuff) and the marapachi bommai are my favorites. Every day different offerings are made. Usually it is nine different pulses made into sundal and so every day it is a new variety. Young girls are invited to the festival and some of them give dress or some give a piece of cloth along with glass bangles. In turn all they expect out of me is a song and I had learnt just one carnatic song which goes from one house to another for nine days ???? Aunties drop in now and then and community living stands to its true sense.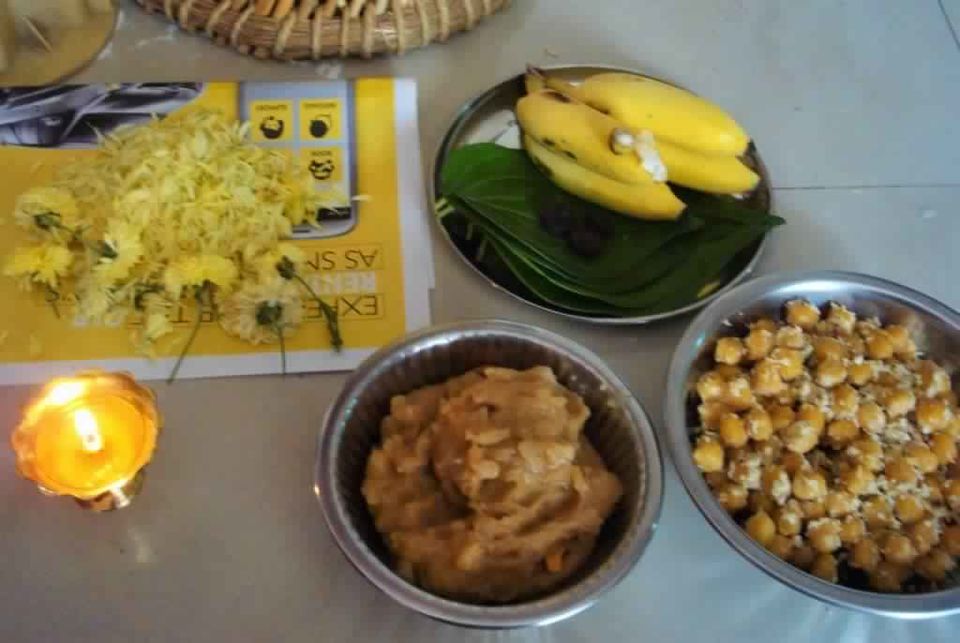 The ninth day we celeberate Saraswati puja and also Ayudha pooja. On this day, we pray to Goddess Saraswati and seek Her blessings. So essentially all the books, pen, notebooks are kept in front of the Goddess. As for Ayudha pooja which means tools, we keep all the gadgets, tools, anything pertaining to business in front of God and offer prayers. A much awaited day during school days cos that is when all our books are not with us and we are not supposed to disturb them. The tenth day marks the beginning of good deeds, Vijayadasami. It is believed that whatever we begin on this auspicious day will yield to victory. So people take school admissions, join new classes, learn new craft, etc. I used to join singing classes for every Vijayadasami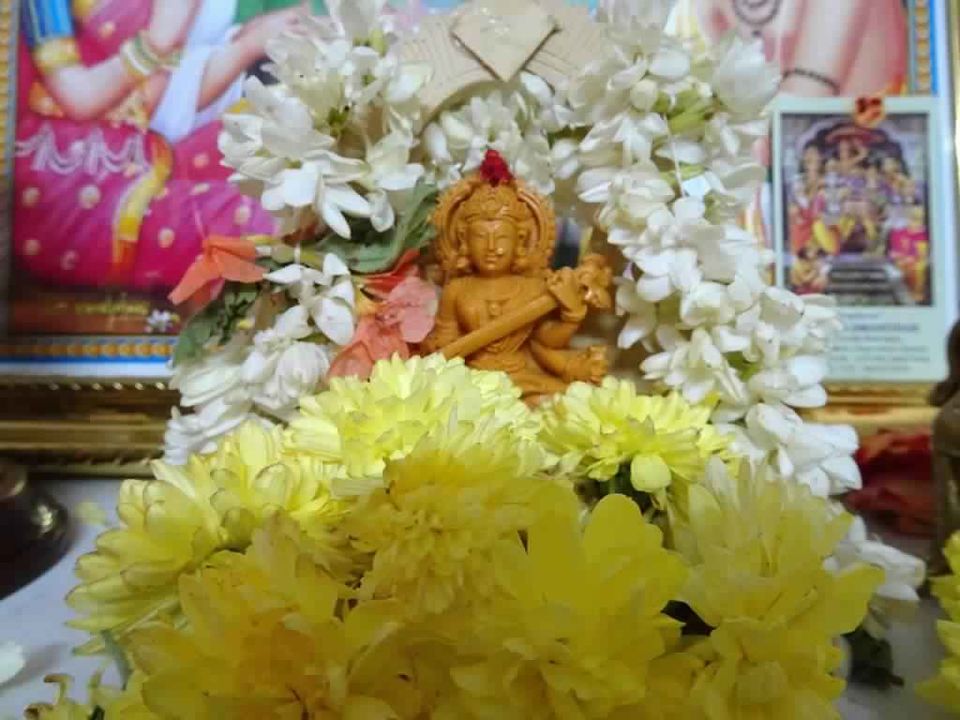 On the tenth day one of the Kolu bommai is put to sleep marking the end of the occassion. And soon when the festivities fade, the dolls are neatly wrapped in newspaper and gets into their old trunk. They wait in the attic for a year to pass and so do we kids wait for the nine days to kick in with some more new set of dolls.