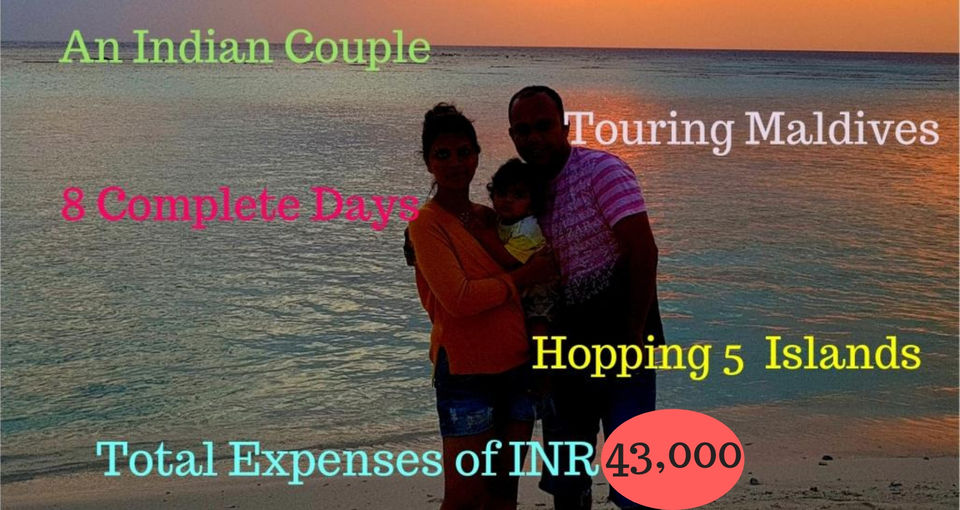 Why we selected Maldives as our new year destination?
We got our son (Ayaan) on 4th January 2018 so it was the 1st birthday for Ayaan on 4th Jan so we thought of planning a holiday so that we can celebrate the new year and Ayaan birthday at a interesting destination. We thought of few hill station like #Manali and #Auli but our boy was below a year old so bearing the December cold weather would have been difficult for him. Coming back to the beach destination #Goa was something like we knew all the streets around as we been to Goa 4 times. Mind gave a option towards #Thailand, but being #December it would be too crowded and we were looking for a calm and quite destination. I have a regular habit of surfing travel app on my phone, suddenly I caught airfare of #Bangalore to #Maldives for 15,000 INR by #AirIndia. Air fare was quite cheap but as per the internet world Maldives was one of the expensive destination looking at the country accommodation and travel, on the other side my heart was pulling me towards the turquoise sea water for which I had a dream to visit long back.
Hello Viewers We went to Maldives during Jan 2019 to celebrate new year & 1st birthday of our son (Ayaan) to the country of islands Maldives.
In this video is about the beautiful bikini beach of Felidhoo.
Previous Videos Maldives Series -:
_________________________________________________________________
Summary - https://youtu.be/L-fF81t2jXc
Maldives I - https://youtu.be/WbAX47_2QQY
Maldives II - https://youtu.be/2hmCnF94dfc
Maldives III - https://youtu.be/Lfc3RxJ67GU
Maldives IV - https://youtu.be/lx7UKHh0jDs
Maldives V - https://youtu.be/5kWIbCkcl_k
Maldives VI - https://youtu.be/FsGe2y3Ktkg
Maldives VII - https://youtu.be/fXoILoMlKMI
Maldives VIII - https://youtu.be/gbabsMgCTuY
Maldives IX - https://youtu.be/ODCGj69UKd0
Maldives X - https://youtu.be/IByNolK-ssQ
Maldives XI- https://youtu.be/2P3R9v3AKHc
Maldives XII - https://youtu.be/1yNaRptcMt4
_________________________________________________________________
Maafushi - http://www.leisureboutiquehotel.com/
Fulidhoo - https://www.booking.com/hotel/mv/malas-island-view.html
Felidhoo - http://magiclifeguesthouse.com/
Previous Videos Series -:
Cambodia Chapters - https://www..com/watch?v=beDhbxup7Fg&...
Munnar Chapters - https://www..com/watch?v=TVKDQONa9H8&...
Sri Lanka Chapters - https://www..com/watch?v=sdPBA24rvWw&...
Gadgets and application used for video -:
_________________________________________________________________
Phone - https://amzn.to/2CkDo6z
Action Camera - https://amzn.to/2H7KfG2
DSLR Camera - https://amzn.to/2CnFhPR
Editing Software - https://www.wondershare.com/