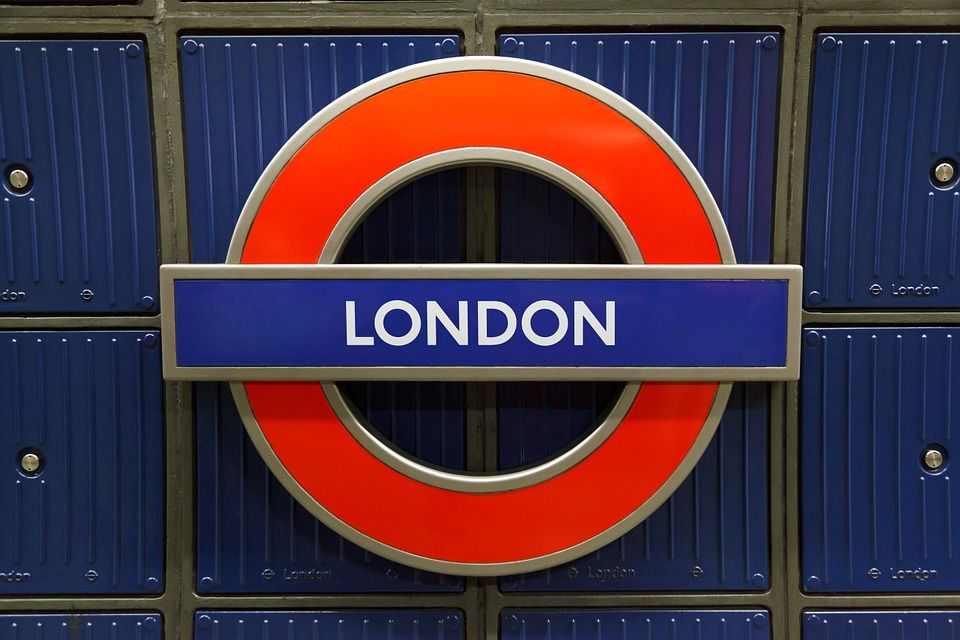 Bustling, gray, and brilliant, are just a few words that describe the English capital. It is one of the most visited cities in the world, and we can all agree why. London has something for everyone, from a lot of history, architecture, and cultural diversity, to fashion, fine eating, and a great nightlife scene. Check out these 10 things you probably didn't know & discover off the beaten track London!
Fun Facts & Off The Beaten Track London
Trafalgar Square has the UK's smallest police station
Trafalgar Square was built to commemorate the victory over France and Spain in the Napoleonic wars. During its history, it has been the center of many political rallies, and nowadays, it is used by pacifist groups protesting climate change. Everyone pays attention to the beautiful fountain, but near it, there's a really tiny building that everyone overlooks, it is a small lamp with a round room at its base, and this is the UK's smallest police station.
Discover Trafalgar Square and many other important London attractions by booking Chris' Bicycle tour!
The Houses of Parliament were built on what used to be a separate island
Thorney Island was an eyot, or small island, on the Thames River. It was formed due to the Tyburn river entering the Thames nearby. Westminster Abbey and the Palace of Westminster, now known as the Houses of Parliament, were built there. When the land rose, and London grew, they still remembered Thorney Island with Thorney Street.
There are several "Ghost Stations" in the London Tube
Since the London Tube is over 150 years old, there are several "ghost" stations on the Underground. The most famous one is British Museum, which is located between Tottenham Court Road and Holborn. Other ghost stations include Churchill's wartime bunker, Down Street, and Aldwych. Due to Aldwych's intact surroundings, it has been used for many movies, such as V for Vendetta.
Want to have a unique experience in the London Tube? Book our Luxury Dining Experience in a London Tube Carriage!
Big Ben is not the name of the tower
Big Ben actually refers to the bell inside the clock tower! The tower's actual name is Elizabeth Tower in honor of Queen Elizabeth II's jubilee in 2012.
Get a unique view of the Big Ben from the Thames! Book Aidas' Boat Tour & enjoy many of London's iconic landmarks!
Covent Garden's name is due to a spelling mistake
Covent Garden is a district in London's West End, very famous for the Opera House and the Covent Garden Market. What many people don't know is that the name is actually due to a spelling mistake, for the market used to be the market garden of a convent.
Experience the magic of Covent Garden with Toby's Tour of Coffee and Blues.
Soho was named after a medieval hunting cry
Before fine dining, high-end fashion shopping, and lively nightlife settled in, Soho used to be an open ground area where a lot of hunting took place. That's why its name, Soho, comes from an ancient medieval hunting cry.
A great way to explore Soho is taking a look at its music scene history. Book Malcolm's Soho Music Experience tour and enjoy!
Waterloo bridge was built mostly by women
Sometimes referred to as the "Ladies' Bridge", Waterloo Bridge (the second one), was built to commemorate the victory of the Battle of Waterloo in 1815. There was a first bridge which was demolished, and this second one was completed in 1945. The building contractor was Peter Lind & Company, and it is frequently said that the large majority of the workforce were women.
London Black Cab drivers really know London like the back of their hands
In order to become certified cabbies, London's aspiring drivers have to pass an exam known as "The Knowledge". To be able to pass, they have to memorize about 25,000 streets, 320 routes, and 20,000 landmarks! So when they tell you that they know the way best, you better listen!
London has its own version of Venice
Little Venice is a beautiful part of London best known for its canals and moored boats. During the summer, it becomes a meeting spot for many locals due to the many cafés and terraces. Little Venice has two main waterways, Grand Union Canal and Regent's Canal.
Take a tour of Little Venice with our local Ellie's tour of Camden's Little Venice Canal Walk & London Zoo.
Credit: 2Travelcents