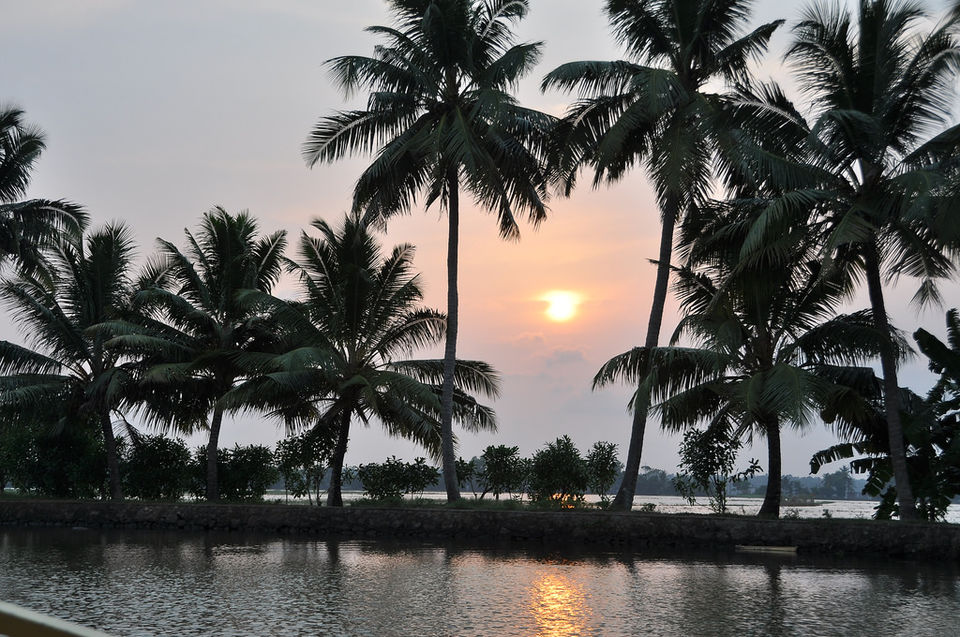 'I Read; I Travel; I Become' - Derek Walcott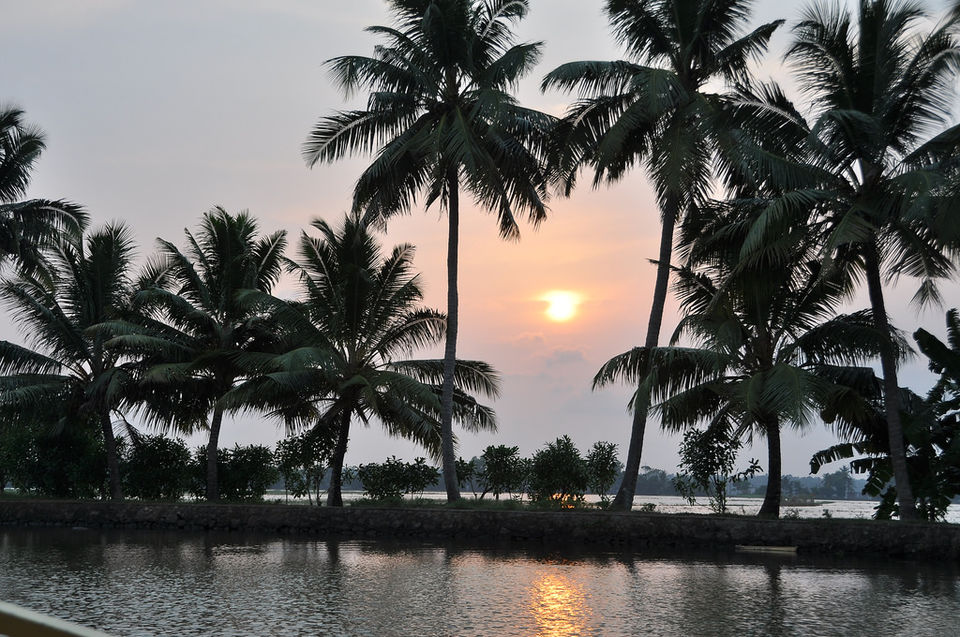 Reading has always led me to different places, and this time it took me to the land of backwaters – Alleppey. This magical destination is such that it could not be defined in words, but here's me giving you a brief about my three days trip amidst backwaters in Alleppey. So, I read about homestays and rise in its trend in India and immediately decided to stay at one. Reading about the wide range of accommodation options available, such as cottages, villas, bungalows and houseboats, what grabbed my attention was the houseboat in Alleppey. Cruising through the narrow canals and spending a night amidst backwaters is truly an experience in itself. So join me as I take you through my day wise itinerary to Alleppey.
Day 1: Reaching Alleppey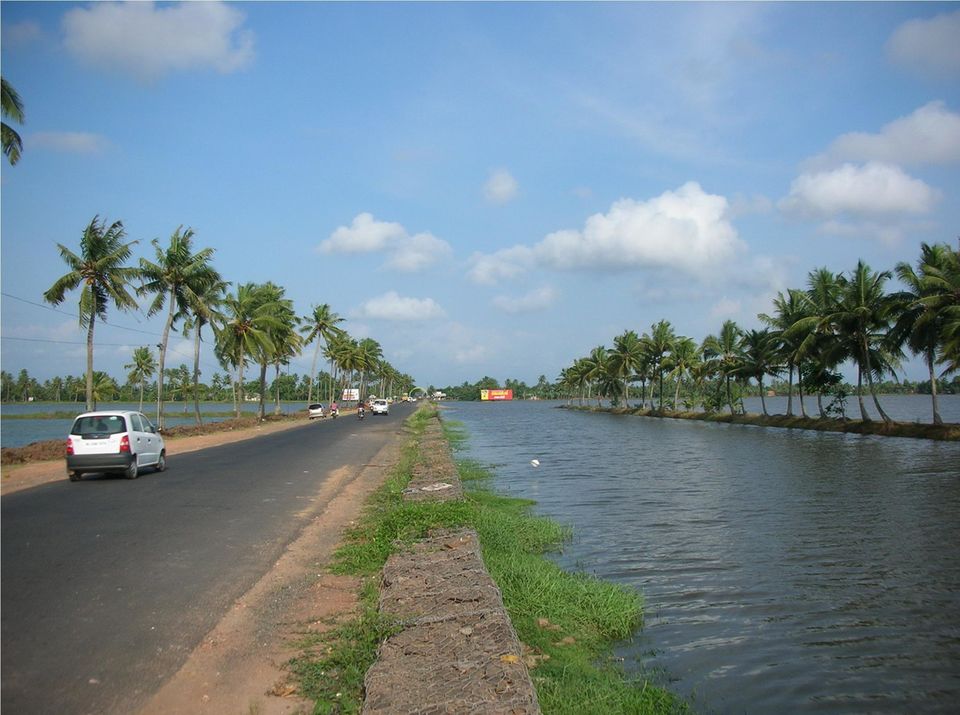 We flew from Delhi to Cochin and then took a cab to Alleppey. It took us one and a half hour to reach Alleppey. It was a pleasant drive with picturesque views falling throughout the route. And as we were approaching the town, we could see the greenery and the heavy vegetation on both sides of the road. After stopping in between our journey to capture the beautiful scenery, we reached Alleppey around 4 in the evening. Our driver dropped us at one of the jetties in Alleppey around 4:30 pm, where we met our houseboat crew. Since we had made an online booking, there was no hassle with the booking arrangements, boat owner not knowing us, or whatsoever. The crew was warm and cheerful and welcomed us onboard with a welcome drink. We had a captain, a cook and an assistant with us on the houseboat. As the boat departed from the jetty, we were shown around to our rooms. It was around 5:30 pm that our boat was docked near the shore, where the electricity supply was given to the houseboat. We had our dinner around 10:00 pm and hit the bed by 11. This marked the end of our first day at the houseboat in Alleppey.

Day 2: Houseboat Cruise and checkout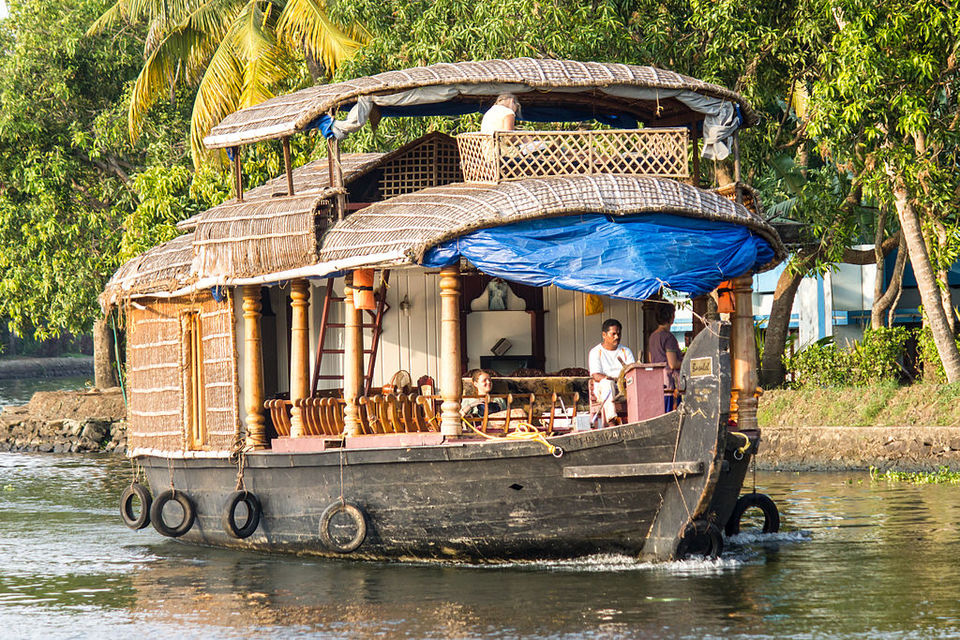 We woke up to the sounds of people carrying out their daily chores beside the shore. It was 9 AM when we were served our breakfast and we were ready to cruise through the backwaters and get a view of the gorgeous villages and the nearby lakes. The boat cruised along the narrow lanes and after an hour or so, we reached the Punnamada Lake where annual Nehru Trophy Boat Race is held. Since it was an off-season, we calmly moved ahead to the Vembanad Lake. And believe me not, the view was just amazing. The blue sky with the sun shining overhead and the endless water stretching in front of us. As we passed on our houseboat, we saw people canoeing to reach the land. There were other houseboats also and everybody was in awe of the beauty of the backwaters. As we were heading to the lake, the boat stopped at a toddy shop, where we picked local snacks, knick-knacks and yes, Toddy.
Later in the day, we were treated to delicious lunch comprising of local delicacies – rice, sambar and the Black Fish. It was a sumptuous meal, and I've this new found love for Kerala's cuisine. After lunch and capturing all that we can with our cameras, it was time to head back to the shore. It was around 3 or 4 that we reached the shore and bid adieu to our amazing host and the boat crew.
Since it was a weekend trip, we couldn't stay beyond 2 days; but whatever time I had with my family at the houseboat, I'll cherish it forever. If you are planning a trip to Alleppey, make sure you book a houseboat at least for a day. If you're not much of a water person, you can stay at one of the homestays in Alleppey. These gorgeous properties are located beside the backwaters that will keep you away from the water, yet closer to it.