Walking down the streets of Mexico, you're bound to find delicious food everywhere. The smell of tortillas toasting over wood-fires is at every corner, and the frenetic, dizzying pace of the capital, Mexico City, will leave you in a whirl, craving for more.
In Mexico, 'combed' means food, but also "lunch," which is the largest meal of the day and typically stretches from 1 to 4 pm. An elaborate and lengthy affair, it features cerveza and tequila. Dinner or cena, on the other hand, is lighter and never takes place before 10pm. Additionally, when you're in Mexico, remember that Mexico values its siesta - so stepping out in the afternoons will only result in disappointment. Here's our guide to some of the coolest foods to try.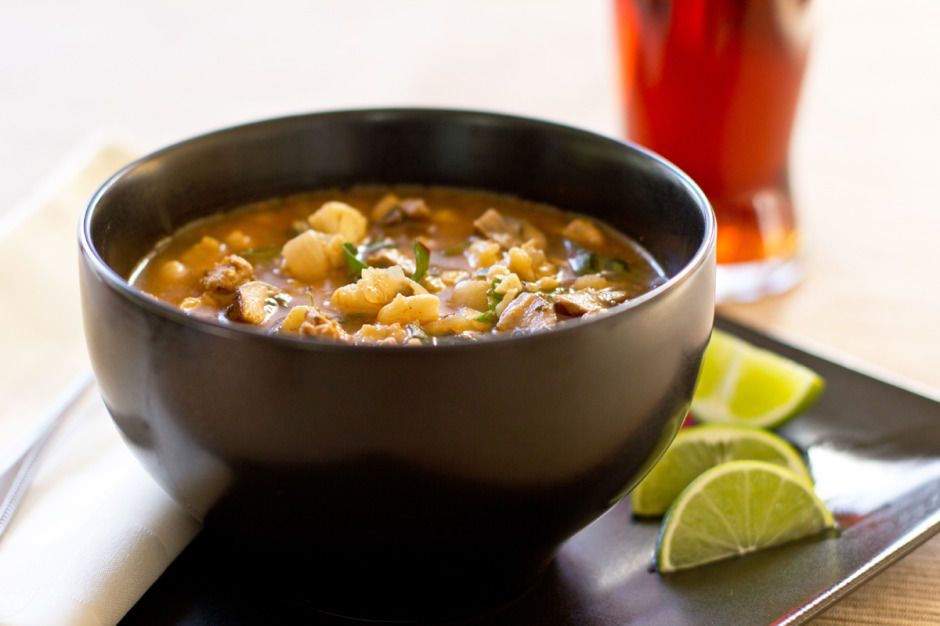 Pozole
This pre-Hispanic soup, according to anthropologists, was once an integral part of the tradition of ritual sacrifice. Today, chicken, pork and vegetarian pozoles are available at most restaurants. It is made from hominy corn with plenty of herbs and spices, and is stewed for hours, often overnight. Once it is ready to be served, it is sprinkled with lettuce, radish, onion, lime and chilli and served warm.
Chilaquiles
This traditional breakfast dish of lightly fried corn tortillas is popular all over Mexico. It is cut into quarters and topped with green or red salsa, and topped with scrambled or fried eggs and pulled chicken. Then it is finished with cheese and cream. Chilaquiles are often served with a generous dose of frijoles or refried beans.
Tostadas
Frying stale tortillas is a stroke of genius. Literally translating to toasted, tostadas are simple but absolutely delicious. The corn tortillas, which are fried in boiling nut oil, turn crunchy and golden. They are then piled high with any number of garnish and toppings such as frijoles (or beans), cheese, meat, seafood and even ceviche.
Chiles en nogada
This dish features the three colours of the Mexican flag. As one of Mexico's most nationalistic dishes - it is filled with red pomegranate seeds and Poblano chilles, with picadilo, a mix of chopped meat, fruit and spices, representing the green, and the walnut based cream sauce for the white. Originating from Puebla, legend has it that this dish was first served to Don Agustin de Iturbide, the Emperor of Mexico.
Mole
While many states claim to be the original home of Mole (pronounced as mol-eh), this rich sauce is prevalent across all types of Mexican cooking. There are a hundred different type of mole but all of them contain more than 20 or so ingredients, and include several kinds of chilli pepper. But whatever the ingredients, they all require constant stirring over a low flame for a long period of time. The best-known mole is possibly the mole poblano, a rusty red sauce that is best enjoyed with turkey or chicken.
Eat your Heart out in Mexico
A trip to Mexico does not have to be an unaffordable dream – with a travel loan, which requires no collateral or guarantor, you can dream big in Mexico. Loans that can be processed within 72 hours. All you have to do is through online and submit the needed documents and fill out a simple form for getting personal loan for Travel.