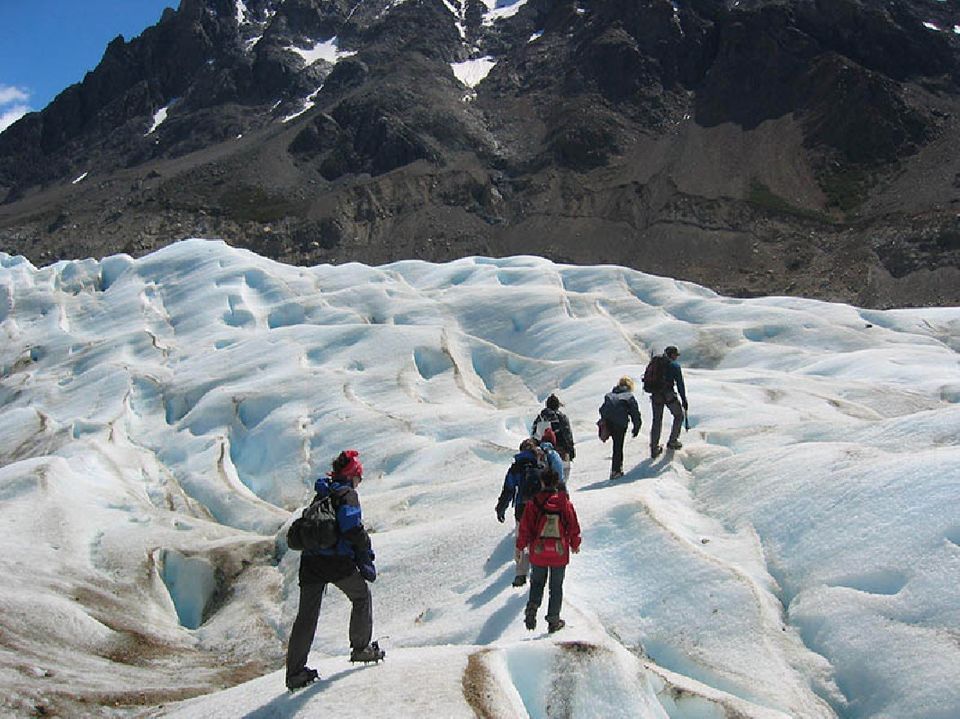 Kashmir, the word itself conjures an image of the vast spread mountains and deep valleys, interspersed with vast swathes of Chinar (Maple) and willow trees. The snow-capped mountains and the verdant paradise-like greenery bring the scent of pure nature to you. Kashmir has always been the top tourist spot in India.
Check out these top 5 must-visit places in Kashmir, the paradise on earth:
1 Dal Lake/Srinagar
The Dal Lake symbolizes the spirit of Kashmir. Vast, awe-inspiring and of immense use to its residents, the lake is one of the most visited and prominent tourist attractions.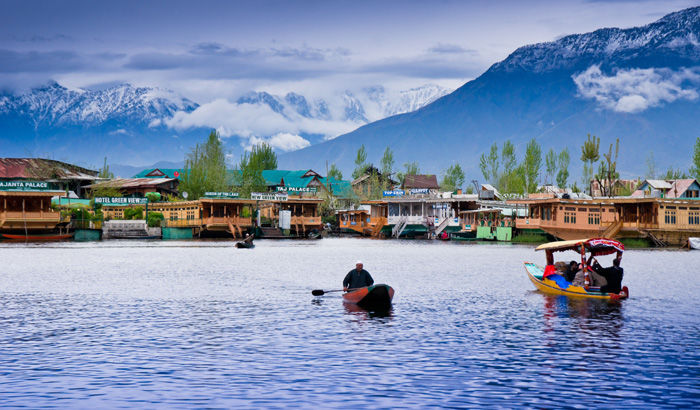 Set near the state capital of Srinagar, the Dal Lake attracts not only Indian, but scores of foreign tourists also flock to this immense and beautiful lake every year. It offers an extensive range of sightseeing tours, from bird watching to a boat trip around its enormous shores the Dal Lake is a hotspot of tourist activity in Kashmir. The best way to enjoy the scenic Dal Lake is to rent one of the famous Shikara or intricately decorated and comfortable houseboats.
The best time to visit Srinagar and enjoy the activities at Dal Lake is from June to October.
2 Gulmarg
The name itself translates to the 'Meadow of Flowers.' Gulmarg is an excellent tourist spot in Kashmir if you wish to enjoy the real natural beauty of the place. Treat your eyes on the bounties of nature which includes large swathes of shrub-land filled with colorful and vibrant flowers of different kinds.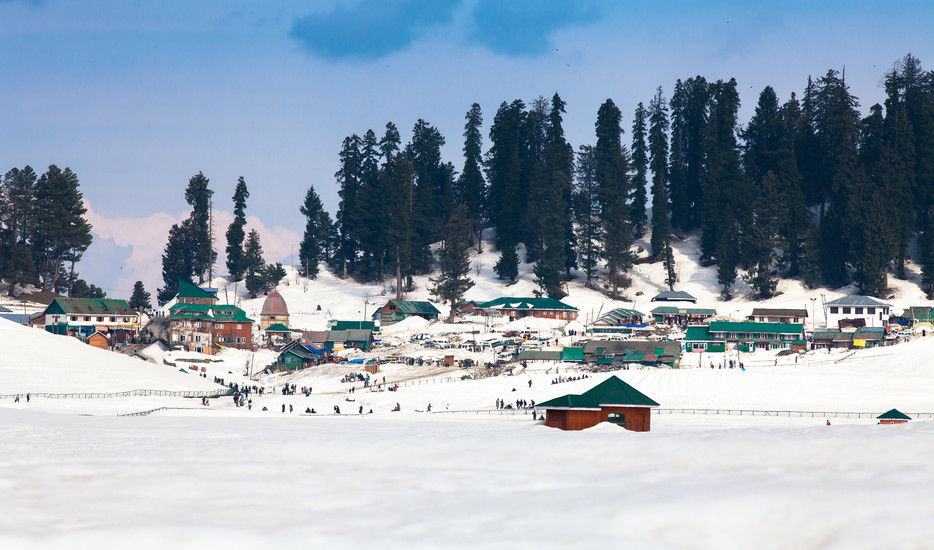 The enormous snow-capped mountains make for the best background to enjoy the beauty of the fields of flowers.
The best time to enjoy the beautiful flowers is between June and October.
3 Sonmarg
The 'Meadow of Gold' is aptly named. A beautiful vista of stunning flowers and curving trekking routes take you through the heart of the beauty of Kashmir.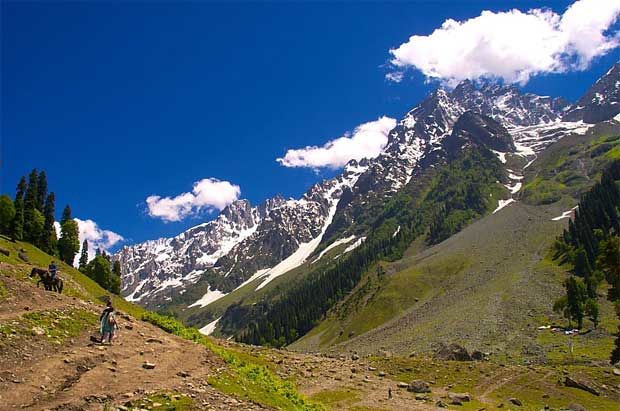 Enjoy the best trip to Sonmarg between June and October.
4 Leh
Although often mistaken to be a different part, Leh is one of the most adventurous places in Kashmir. The region offers substantial barren mountains overlooking vast and crystal-clear alpine lakes.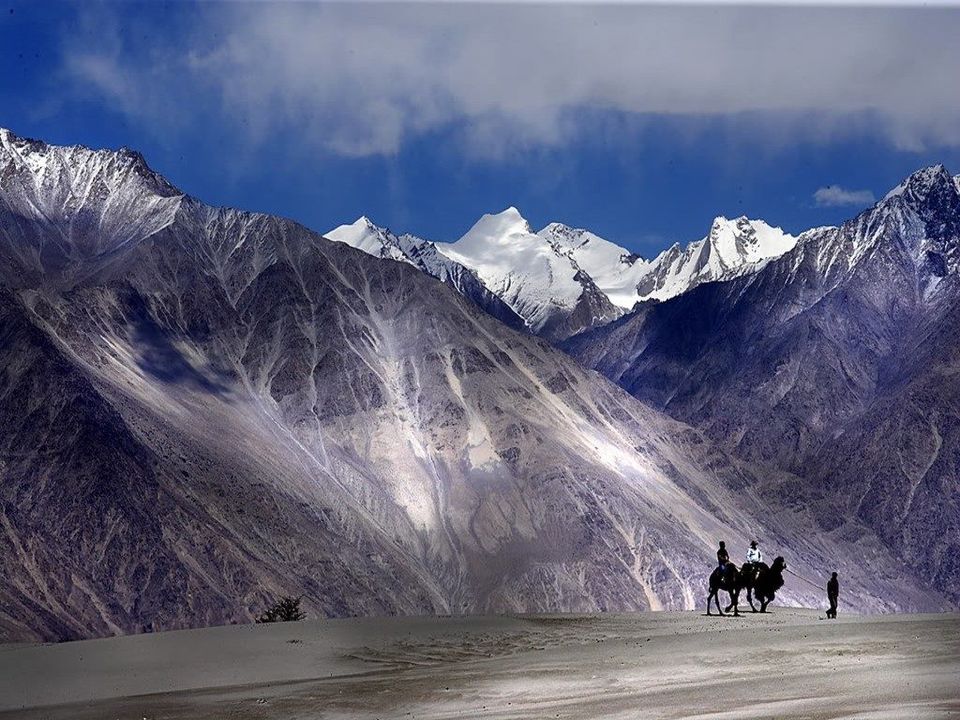 The roads of Leh are a dream spot for avid bikers, who visit the place between April to June and September and October to enjoy its immense size.
5 Hemis
One of the lesser known tourist spots in Kashmir, Hemis offers you to witness the unique wildlife with your own eyes.
Although it is a small village, which is more famous for its monasteries it also has an immense natural wildlife preserve. Get glimpses of the grace of the rare snow leopard and Bharal which are unique to the region.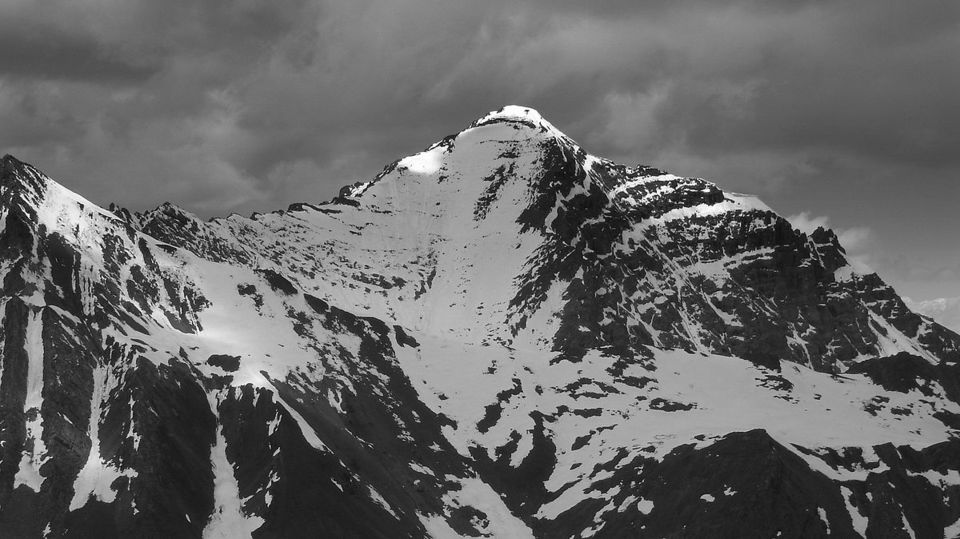 The best place to visit Hemis is in the summer, between May and July.
So plan your trip to Kashmir or you can also book a Kashmir tour packages to witness the real natural beauty in its expansive fields or flowers and vast snow-capped mountains.