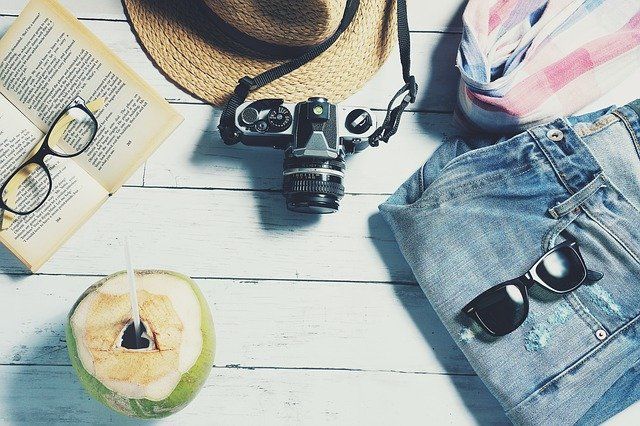 Travelling abroad for a staycation, business tour or some lovely time with family and friends must stay the same as expected. To avoid any conflict or later regret related to anything, one must have good planning for a successful trip. However, this planning and checklist thing is valid for all sorts of the trip, but when it comes to foreign land one must be prepared for accommodation, meals, travel tickets, and more.
This whole process of planning and executing the plan requires whole attention to small details. In order to avoid stress during your 'me and family time', you must go through the below-listed ten things, that needs to be prepared before travelling abroad.
1. Check for Health Advisors and Travel Restrictions
It is very important to follow the health and travel norms of the county you are planning to travel to. Either communicate to your travel agent about the mandatory precautions or simply go through the country-specific enjoy the trip with no obligations or trouble.
2. Keep Your Finances Ready
Update your bank before going for the international trips, as your credit card might end getting freeze as per the security purpose. Update yourself about the currency exchange rate before travelling overseas, to avoid any later disappointments.
3. Do Your Homework on the Country you are Planning to Travel
You need to know about the history and culture of the country you are going to. Do have a complete knowledge related to the country and you can explore the online travel journal of the travelers at Trotter It. Download the app and register yourself to the app that is only designed for travelers.
4. Learn Some Local Language Key words.
It is essential to learn some of the most important local key phrases of the country you are planning to travel to. The communication barrier is one of the most common barriers, and obviously, you cannot learn the whole language, but keeping flashcards with some important phrases will make it easier for you.
5. Pack Adequately
Pack only mandatory things to avoid any later confusion or losing the important things in a hotel room. Avoid carrying expensive pieces of jeweler, as it might attract the local thugs and keep only those things that you are actually going to use. And if you are bringing valuables to your trip, always carry them with you or keep them secure at the hotel.
Make sure to follow the above-mentioned points to make your international trip more memorable. And if you are a frequent traveler, make sure to create an account on Trotter It app, having a digital travel journal will guide many of them who are intending to travel or you might inspire with your incredible experience.