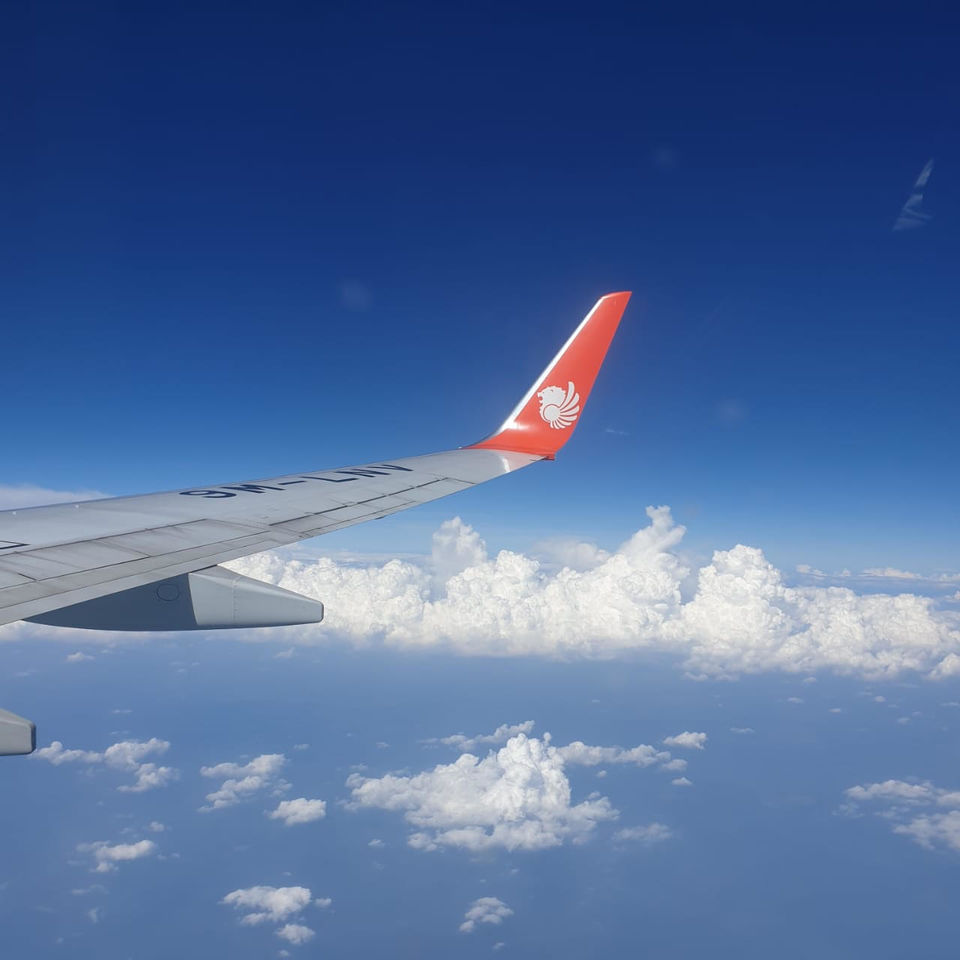 Take Photocopies of Important Documents, keep it organized
Keep your travelling documents organized; it will help you out with last minute hustle. Get a mini passport organizer with documents holder. It's better to be organized rather than losing your passport or any other documents. Take a photocopy and keep it handy.
Book Cheap Flights in advance

Flights are always the first thing we book when planning a trip. Try to book as advance as you can so that you can save money but also have ample time to organize your trip. Skyscanner is the first place we check when searching for cheap flights. It searches hundreds of sites for the best fare and includes both standard and budget airlines.
Always Buy Travel Insurance
A medical emergency can empty your pocket— or even worse so better to take an insurance.
Pack your First Aid Kit
We Always travel with our small first aid kit with dolo, Benedryl, cold medicine, Tums, cough drops, bandages, Neosporin, inhaler and other things that we may not always have easy access to when traveling.
Stay Calm and Flexible
We always plan for if's & buts especially flight delays and try to have plan B when things inevitably go wrong. Hold on to your Patience level when traveling!
Learn Common Phrases of the Local Language to stay connected
A simple "Please," "Thank you," and "I'm sorry" in the local language goes a long way. This is especially required when you are travelling Local and planning for a home stay.
Carry a water bottle

Health is important hence I suggest to carry a shaker with you so that you can stay hydrated. Keep yourself fit to enjoy your trip
Make your To Do List
Before the trip we make a to-do list, to prepare ourselves mentally. To see the places and create a roadmap of how we are going to travel for next couples of days.
Carry an Extra Camera Battery
Nobody wants to miss the shot and would love to capture as many pictures one can. Hence be prepared and carry an extra pair of camera battery.
Organize your Outfits and accessories well in advance
Organize your outfit so that you don't end up packing extra or less.
Keep your family informed about your plan
This is extremely important when traveling solo, but it's still a good idea to always keep your family informed about your plan. Also I would suggest communicating with them while you are in your trip.

Bring Lotion and Sunscreen in your hand bag

We carry hydrating lotion because especially in the exceptionally dry places. Sunscreen is something I apply everyday especially while traveling.
Separate Your Sources of Money
Don't keep all of your cash and cards in one spot. We usually put some cash in our bag and a wallet in back up credit/bank card in a separate bag.
Pack your towel
This is important especially travelling solo and planning to stay local or hostels or home stay.
Carry extra pair of socks
Always carry extra pair of socks, especially when you are hiking, you need fresh one to start of next day
Use Google maps
Use Google to find out cheapest way to travel back to hotel or local sightseeing places etc. It will help you with where you need to go.
Avoid eating near tourist attraction
These places are comparatively expensive so closer you are to the tourist attraction you will end up paying more.
Stay Local
Hostels and home stays are cheap, and organize events; which will give you opportunity to meet new people.
Use couchsurfing
Install this app and stay for free. Schedule your travel and you can save on your money.
Try street food
Every place is famous for street food try out in your next destination