Bali is one of the most visited and popular islands of Indonesia, which has a very thriving tourist industry. Bali has a very warm and welcoming culture that is also very first-timer friendly. If you are looking at booking a family vacation to Bali, or a Bali honeymoon package; you will be welcomed by this island of gods with open arms giving you the most spectacular green landscapes and beaches. With a whole load of things to do in Bali for every age group, it is an ideal vacation spot for the every kind of traveler.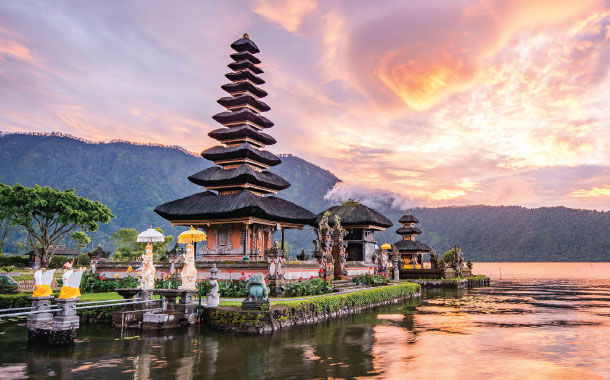 Having said this, when you are traveling to a foreign country, there are certain things to bear in mind to prevent an unexpected surprises. Here are some first time friendly travel tips to Bali, that ensure you have a safe and enriching vacation in Bali, that creates beautiful memories.
•Your Stay: If you are booking a holiday package to Bali, then it is extremely important to look up the location of stay that is being offered under the package. Bali is all about the right locations which determine your holiday experience at Bali. There are a number of activities to do in various sectors of Bali, and how much of it you can cover in your trip would be determined by your choice of location to stay.
•Travelling around in Bali: If you are booking a Bali holiday package, then try to make sure it is an all inclusive one, which includes the local transfers which help you getting around the place with ease. Always keep cash around in hand when you board your flight to Bali. Public transport in Bali doesn't exist and hence people have to travel by way to renting a car or hire a car with a driver. If you are planning to drive by yourself, you would require a valid international driving license.
•Maintain cleanliness: Although Bali is a tourist hotspot, public restrooms may not provide you with hand cleaners or toilet papers, so make sure you carry your own. Use sanitisers liberally to keep yourself clean as during the peak tourist season the destination can really get overcrowded. You can easily get hand washes and sanitisers at the local stores so don't bother about packing them.
•Keep Your first aid kit handy: Like you would do for any other vacation, keeping a first aid box with you is a good idea even in case of Bali. Outside food, trekking activities and the walking can cause certain health issues including bruises, sprains, upset stomach and so on. We'd recommend you to keep the necessary medications handy as you may not get the same ones at the local chemists in Bali. Also when in Bali avoid tap water and always keep bottled water when you set out to travel.
•Drugs and Alcohol: Bali having a spurring nightlife is also a popular spot where drug peddling occurs. Be aware when you are traveling around and avoid accepting anything from strangers. Bali is safe and crime free to a certain extent, but as a foreign tourist never stay off-guard.