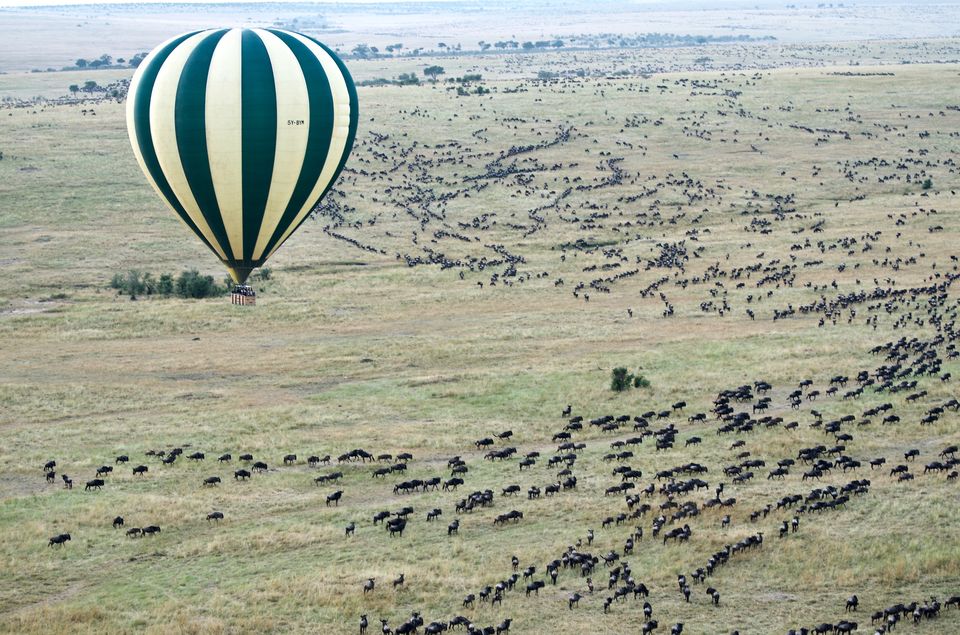 We humans consider ourselves the most intelligent and resilient beings in this world the manifestations of which can be seen in almost all aspects of our life, including travel. But even though we have machines to take us from one continent to another in a matter of a few hours, we still get more awed by the explorers from the past, who, despite the lack of technology and comforts, had had some really telling travel experiences.
But before you get convinced that nothing can beat your travel inspiration from the history, you must take some time to know about the animal species which travel in large groups and cover thousands of kilometres for survival, parenting, and what not, without any technology. There are animal migrations that can actually put all legendary travellers from the human history to shame. So, here's the list.
1. Humpback whales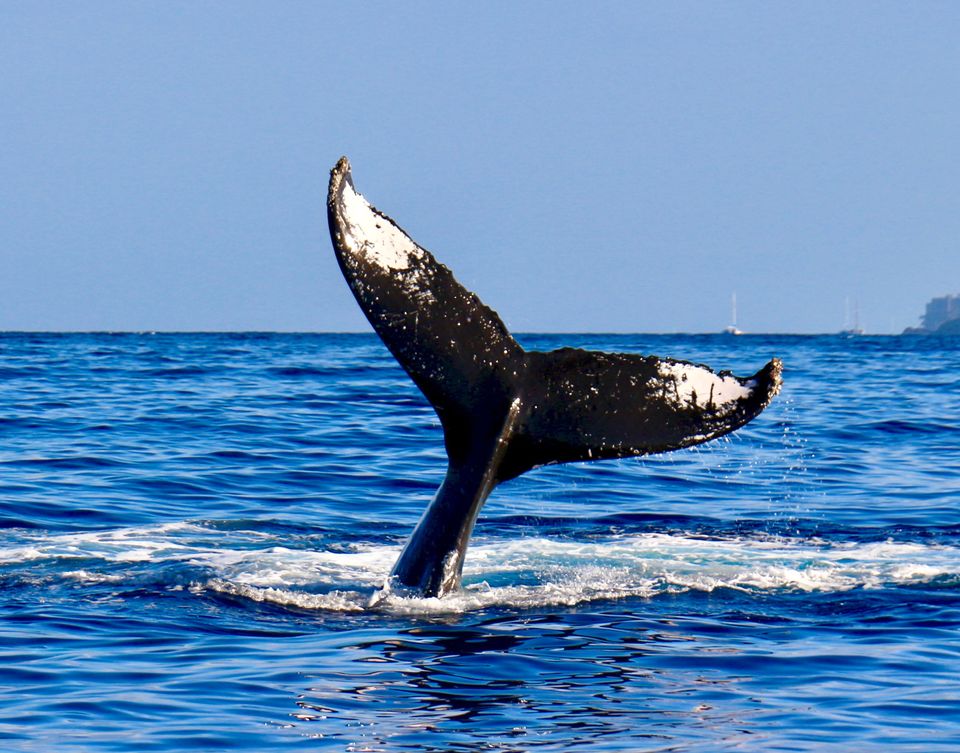 Humpbacks whales, weighing over 30 tons, are known to cover over 5,000 km along with their calves during migration period. These 16-feet long mammals are powerful swimmers that journey between cool and warm water breeding grounds in the north and south, respectively.
So famous is this migration that even whale watching tours are conducted in some places.
Distance covered
More than 5,000 km
Challenges faced
Collisions with ships near major ship routes.
2. Wildebeest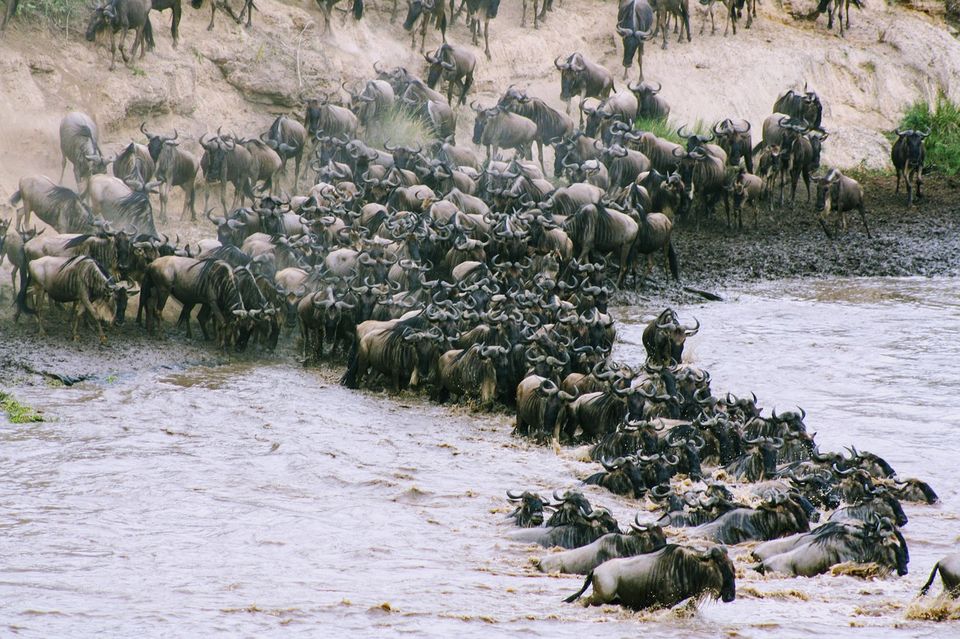 When it's a matter of life and death, even animals leave no stone unturned to survive. The annual wildebeest migration, also known as the largest overland migration in the world, over a million wildebeest and zebras cross the famous Mara river that separates Masai Mara National Park and Serengeti National Park.
But it's not as easy as it seems; these creatures have to go across the Mara river which is home to fierce African crocodiles. And if they don't do it, they die of hunger. Witnessing millions of wildebeest running for their lives is a rare sight and a testament to Charles Darwin's theory of survival of the fittest.
Distance covered
More than 2,800 km
Challenges faced
Escape getting eaten alive by crocodiles while crossing the unavoidable Mara river and other predators on land.
3. Monarch butterflies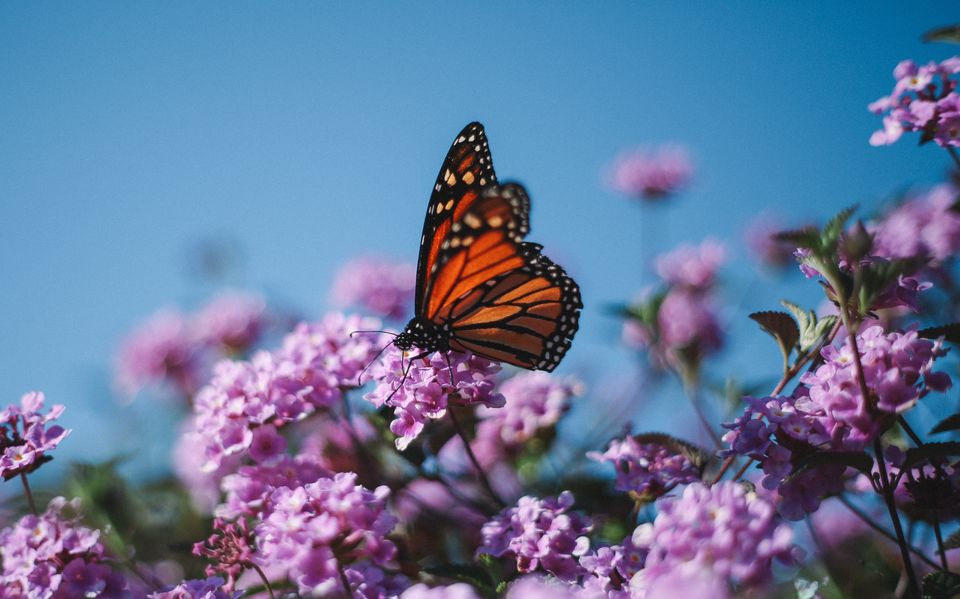 Sometimes, the biggest of surprises are held by smallest of packages. And guess what, the tiny monarch butterflies can travel over 4,500 km when around 300 million of them migrate from Canada to Mexico.
So, how do they manage to do such a long migration? Well, they don't like flying much over the ocean and rather form a tunnel that follows a set geography that helps them navigate and reach their destination. Not an understatement if we say that they have a technology of their own.
Distance covered
More than 4,500 km
Challenges faced
The whole migration process spans four generations, literally!
4. Emperor Penguins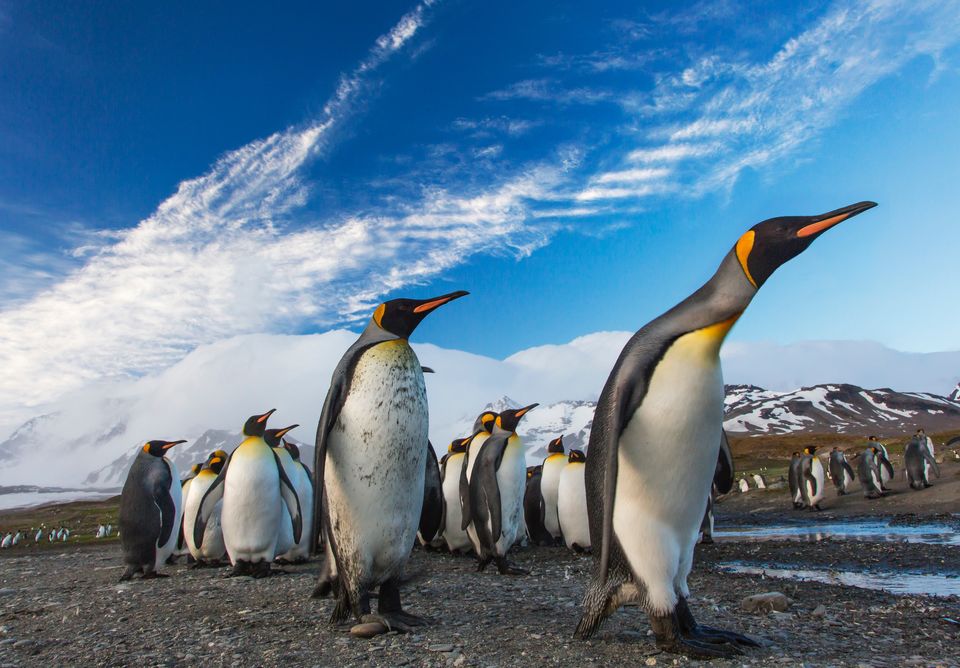 It's not just humans who go lengths to ensure the safety and survival of their young ones, emperor penguins, too, are known for their long and difficult migration which includes hundreds of miles of slow walk to Antarctica inlands that serve as safe hatching grounds for their young ones.
Not only do they bear the unbelievably cold winter conditions but also work in formations to ensure that the newborns are safe and warm while their mothers are away in search of food for months. Perhaps, an inspiration for all the fathers around the world!
Distance covered
More than 100 km
Challenges faced
Freezing cold environment of Antarctica
5. Flamingos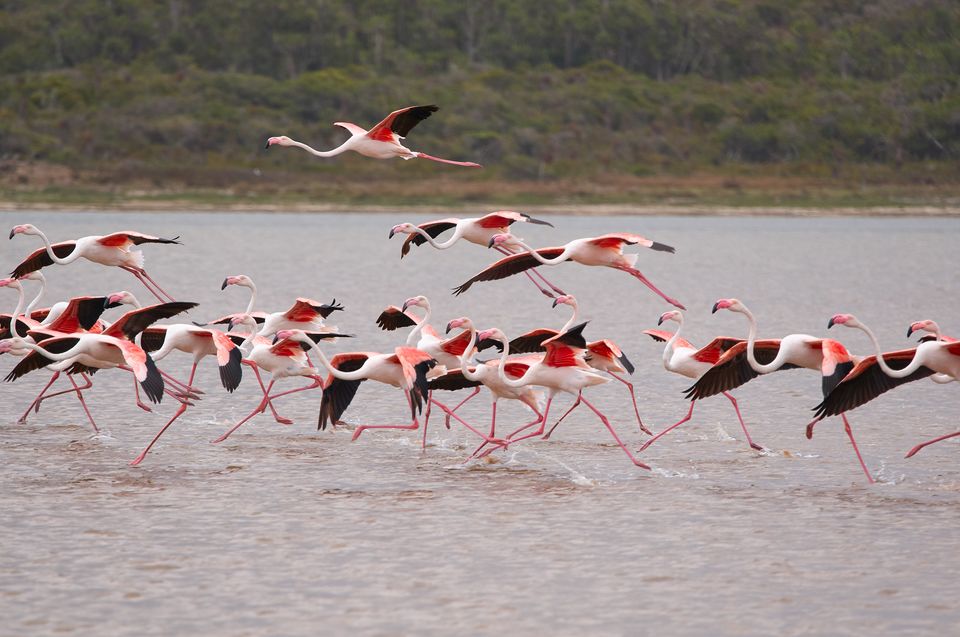 If you ever see a huge and noisy pink cover moving in a certain direction, it may not always be a hued patch of cloud but a flock of thousands of flamingos flying towards alkaline lakes for food.
What's special about that? Well, flamingos prefer to travel during clear nights and can cover around 600 km within one night, travelling over 50 km an hour. Only if you could take time to imagine driving all night without any halt, you would understand how incredible flamingo migration is.
Distance covered
More than 700 km
Challenges faced
Predatory birds and tiring long journeys.
6. Northern Elephant Seals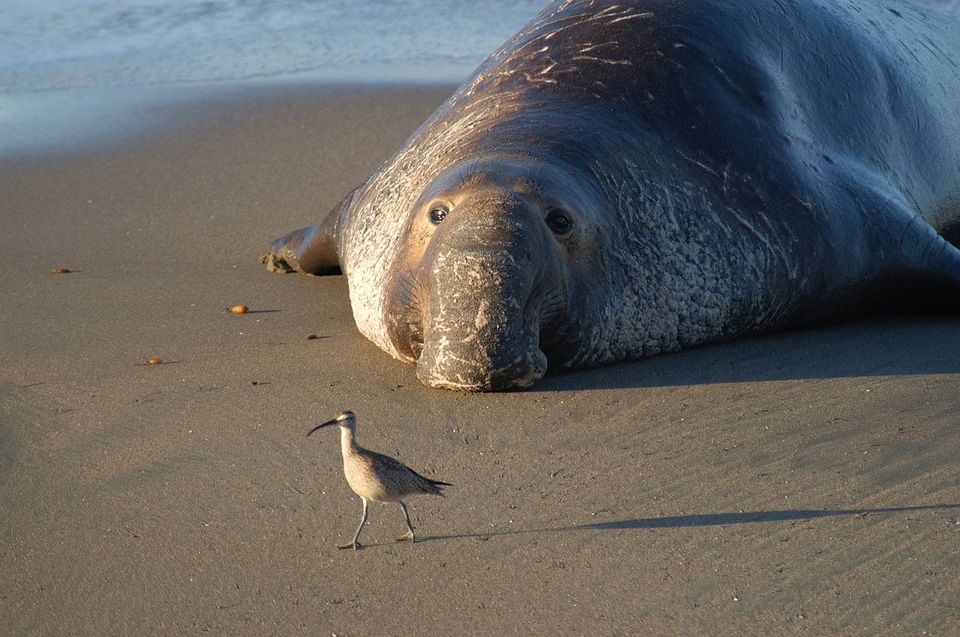 Are you already convinced that all these creatures mentioned above are the some of the most incredible travellers? Well, think again, for the northern elephant seals who are known for double migration to North Pacific, are also to be respected for the unbelievably long distances they cover during migration period.
Males are known to cover around 21,000 km and females 18,000 km during their 250 and 300 days of journey through the oceans, all this to give birth and mate with their native partners. Life will find a way, always.
Distance covered
More than 21,000 km
Challenges faced
Long journeys, protection of hatchlings from predators.
No surprises that nature always finds a way of astonishing us with its humility, grandeur, fury, and magic. Oh, did we just miss an even more animal migration here? Go ahead, share it in the comments below.
Also, you can create your own travel blog and share it with travellers all over the world. Start writing now!

Subscribe to Tripoto on YouTube and watch exciting travel videos.
Get travel inspiration from us daily! Save our number and send a Whatsapp message on 9599147110 to begin!