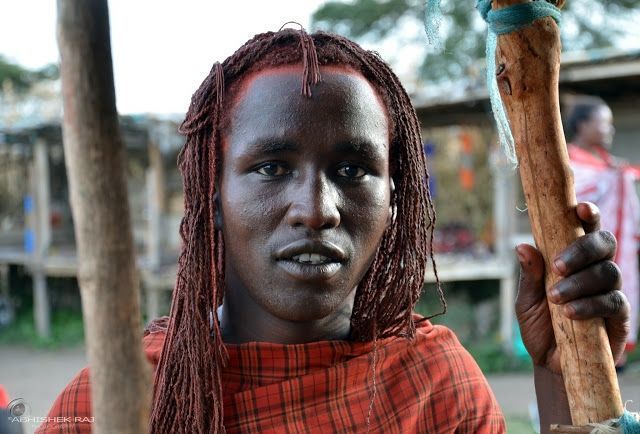 Welcome to Kenya- "Karibuni Kenya"
One of the unforgettable trip in my whole life. This trip was organised by our group Sanchari Oman. We were a group of 13 people which included a three year old.
The trip was planned for the Eid holidays of 2017.
Thanks to Oman air for the direct flight to Nairobi.
First of all let me tell some tips regarding the trip. For Indians the visa is available on arrival, but better to apply evisa for 50 dollars.
https://immigration.ecitizen.go.ke.
Next was the yellow fever vaccination which is valid for ten years, is mandatory for travelling in Africa.
Then malaria tablets which is to be taken as a precaution before the trip.
A Trip to the Dark continent!! A Bright One!!!
We started our journey on 26th of June from Muscat international airport to JKIA international airport.Reached Nairobi by 6.00 pm in the evening. From 50 deg Celsius we reached to 18 degree Celsius at Nairobi. Yes,at last after waiting eagerly for three months we reached Africa,although gone to Mauritius before.
After landing, finished the visa formalities and took a sim card(safaricom) we went outside.Our guides were waiting for us.
Mr. Simon and Mr. David from Wild Planet tours. They took us to the hotel which we booked in Processional Way, Nairobi (Sentrim 680)which is almost 45 minutes away from the airport. It seems to be like an army camp with security, but a faith to sleep well.
After getting ready by 9.00 pm we all met the lobby. The receptionist suggested us an Italian hotel Trattoria which was nearby. A security assisted us till the restaurant.A Trattoria is an Italian-style eating establishment. There are generally no printed menus, the service is casual, wine is sold by the decanter rather than the bottle.
Lot of varieties, Rib eye steak, Rabbit Roast etc. After dinner we reached back the hotel.Next day morning by 7.00 am we are heading to the great Masai Mara. It's 6 hours journey from Nairobi to Mara, almost 250 Km.
All of us met at the lobby by 7.oo am and we started to Masai in two vehicles. After a small briefing about the trip we started our journey through Nairobi city. All the local guys are busy going to their destinations. By 9.30am , we are at the outskirts of Nairobi, entered Narok County. The busy roads have been finished and we reached a village called "LIMURU". Our vehicle stopped at a view point called Great Rift Valley. The Great Rift Valley is part of an intra-continental ridge system that runs through Kenya from north to south. It is part of the Gregory Rift, the eastern branch of the East African Rift, which starts in Tanzania to the south and continues northward into Ethiopia. After taking pictures we headed to our destination. We were travelling through a beautiful village named Suswa, Suswa got its name from a shield volcano in the Great Rift Valley, Kenya. It is located between Narok and Nairobi,where there are many Masaai homesteads surrounding the base of the mountain.
The next stop was at Narok City. All of us was tired, and we had to recharge our self. Kenya is famous for its own beer named Tusker. George Hurst, the company's founder, was killed in an elephant hunting accident and in his memory, his brother Charles decided to name the first beer brewed "Tusker".Narok Town is the last major town when travelling by road from Nairobi to Maasai Mara National Park.
At last we started experiencing the graded roads which was the first signs of Maasai, our dreams. After a two hour natural massage journey we saw that gate in front of us. "Welcome to Maasai Mara National reserve".
Maasai Mara National Reserve is an area of preserved Savannah wilderness in southwestern Kenya, along the Tanzanian border. Its animals include lions, cheetahs, elephants, zebras and hippos. Wildebeest traverse its plains during their annual migration. The landscape has grassy plains and rolling hills, and is crossed by the Mara and Talek rivers. The area nearby is dotted with villages of Maasai people.
We checked into our Hotel Sentrim Mara by 2.00 pm and had our lunch. Sentrim Mara Lodge is located adjacent to the Maasai Mara Game reserve, 3 km from Sekenani gate. The entire camp is spread over 100 acres of tranquil natural vegetation.
Our first trip was organised at 4.00 pm. The extensive savanna grassland in between the rolling hills hosts a large variety of wild animals. Every year about 2.5 million wildebeests and hundred thousands of zebras wander through the Masai Mara between the months of June and October on their Great Migration between the Serengeti National park in Tanzania and Masai Mara.
All the approved vehicles in Maasai has a common frequency radio system. So its easy for all of them to reach fast if they spot some animals.
We started to travel inside the Maasai, and started spotting zebras, wildebeests wandering around. It was a starter as if we were going to see something exciting. Suddenly Simon started accelerating fast as if they have spotted something. We asked him but he was making us wait until we reached the spot. Yes we all have saw that our first wild animal which cannot be spotted easily in that BIG FIVE, "The One Horned Rhino". It's difficult to spot Rhino commonly in Mara, so as if we were lucky enough to start with.
After our photography sessions with the rhino, we headed and spotted lot of wildebeests, zebras, Thomson's Gazelle, wild boar, giraffe.
So we were just realizing that we were in a different world and we all were proud of ourselves for organizing this wonderful trip. Suddenly again Simon got some radio message and we started to that point. It was nothing we could spot at the first sight, but when Simon told to look at a bush which he pointed we saw an African Cheetah relaxing inside the bush as he was sleeping. We waited there for more than half an hour for him to wake up from the bush. Suddenly Simon told us that he is going to start running for some food and we were surprised how Simon could predict that as if he have told the cheetah to do so. He spotted a Thomson's Gazelle may be a 2 km away and started running for it. That's now National Geographic Channel show in front of us!!! At last Thomson's Gazelle won the race because it ran for it's life.
The evening was getting late and so we started back to our camp. To our way back we spotted a Lion family with Cubs, we couldn't spot the daddy. We headed back to camp, we were proud to have these guys as our Kenyan friends. They briefed our program the next day, and told that they will take us the whole day for the safari approx. 12 hours.
Day-2
Next day we all got up early and was ready by 7.00 am. We started our day with a big surprise. Mr. Simon got the radio signal, yes the next surprise was a lioness and her cubs killing a wildebeest. It was a luck for us, Simon was telling he couldn't get such a scene for last two years. There was lot of vehicle's surrounding the hunt scene, so the family was not comfortable as they took the beest to the nearby bush and vanished. We started the day with a stunner, again started roaming around the famous Mara for our next visual treat.
Next we spotted a lion and lioness, the next in the big five animals. In the wilderness, males seldom live longer than 10 to 14 years. They typically inhabit savanna and grassland, although they may take to bush and forest. Masai lion, also known as the East African lion Found in East Africa, from Ethiopia and Kenya to Tanzania and Mozambique; a local population is known as the Tsavo lion. Next we spotted a common ostrich, as we couldn't spot it near because we can only drive through the safari trails. Safari trails is a common route which all vehicles use to move around, so the ambiance of the park is not disturbed.
When going inside, more the wilderness and savanna. A savanna is a mixed woodland grassland ecosystem and grassy plain in tropical and subtropical regions, with few trees. Simon informed us this trees are the home African leopards. He found two trees and we went near hoping for the leopard. This was going to be a terrifying experience but we was so unlucky and the only one we couldn't spot. But we were lucky enough to see a wildebeest which was killed by a leopard at the top of that tree. Leopard is one of the hardest thing to spot in Mara.
After some time, we climbed to a top of a hill, where there was a view point from where we can see Tanzania. Simon was informing us that the mountains are a part of Mt. Kilimanjaro and Tanzania was on the other side. Met some photographers from National geographic channel at this viewpoint. From the view point we could spot 1000, no 10000, no millions of wildebeest marching as a single line to Mara. Most of the time these animals are walking, eating and taking rest.
From here we went to the famous Mara River, where the crossing is happening. The Mara River is a river in Mara Region in Kenya and Tanzania , and lies across the migration path of ungulates in the Maasai Mara/Serengeti game reserves. The river flows for about 395 km and originates from the Mau Escarpment and drains into Lake Victoria.That view was one of the most awaited in this trip.The Mara River basin covers a surface of 13,504 km2, of which approximately 65% is located in Kenya and 35% in Tanzania.
We reached the river side where we spotted lots of Hippo's and Nile crocodiles. The crocodiles are awaiting for the wildebeest at the crossing. The migration has to cross the Mara River in the Maasai Mara where crocodiles will prey on them. This is one of the highlights as the animals try and cross the Mara River alive. One million wildebeests will survive the crossing of the Mara River, but thousands will fall victim to the hungry jaws of the Nile crocodiles.
The Wildebeest Migration, is one of the "Seven New Wonders of the World" and also known as The World Cup of Wildlife. We spotted the crossing as this process was happening continuously at this time of the year. No where in the world is there a movement of animals as immense as the wildebeest migration, over two million animals migrate from the Serengeti National Park in Tanzania to the greener pastures of the Maasai Mara National Reserve in Kenya during July through to October.
Now it was time for us to go the den of a lion family. It was on top of a small hill near the river where all the family members were taking rest. It was thrilling experience as we went to spot them at their den. After that very near to that den we stopped our vehicles for our lunch break.
In Africa, the big five animals are the African lion, African elephant, Cape buffalo, African leopard, and rhinoceros.
After lunch we spotted lots of common animals like hyena, Secretary bird, Ostrich, African elephant, Cape buffalo, rabbits.
Out of this Secretary bird is a very large, mostly terrestrial bird of prey. Endemic to Africa, it is usually found in the open grasslands and savanna of the sub-Saharan region.
It was almost time to wind up our safari and we were realising with sad that we missed one in the big five- "The Leopard" . May be we are going to come for this reason.
Our next program was to visit a Masai Village and Tribes. The Maasai are a ethnic group inhabiting southern Kenya and northern Tanzania. The Maasai are a tribe of people who live in parts of Tanzania and Kenya and are known as tall and fierce warriors. They can be recognized by the special red cloth they wear which is called a Shuka. Maasai people live a nomadic life, which means they move from place to place with their animals.
The Maasai tribe sees lion hunting experience as a sign of bravery and personal achievement. The individual will be assigned as the leader if he kills a lion.
After reaching the village we were introduced to a Masai guy, Mr. Thomas. He was a guy from the village and speaks English fluently.
We were greeted with a welcome dance, audience participation is voluntary, and fun. Looked great for kids too, and the Maasai were very friendly and welcoming. They entertained us for 45 mins with the dance, making fire with sticks, showing us their homes and how they live.
Not shy for photos and video as well, and spoke English...He took us around the village and took us inside a Masai house.
The Masai house (No electricity) are loaf-shaped and made of mud, sticks, grass, cow dung and cow's urine. Women are responsible for making the houses as well as supplying water, collecting firewood, milking cattle and cooking for the family.
There were 400 families in that village. According to Maasai tradition a man can marry up to 10 women and women can marry only one man. There are usually 2 beds – one for the parents and the other for the children. It was fantastic to hear that they ensure all children, despite the traditional culture, get a modern education and health care. Then Thomas took us to the common market of that village where they were having souvenirs of Masai tribes. At these open-air markets travelers can find curios, paintings, drawings, clothes and fabrics with East African prints, jewellery and wood-carvings, many hand-made by them.
We finished our visit with lot of memories about this beautiful place and left to hotel and headed back to Nairobi and visited Lake Naiwasha the next day. From their we headed to Mombasa and Malindi and enjoyed three more days in this beautiful country.
"As Simon told-Please tell to your Friends and Family that our country is safe and beautiful to travel". We are telling to the world that this country is beautiful and safe from our experience and hospitality we got. Lots of love and prayers from all of us.
Love you guys. " Asante Kenya" . Thanks for all the memories.
Note:- All photographs are selected from our whole group photos so PC to all my friends.