As the New Year beckons, it promises a good number of opportunities to fulfil your travel dreams. But you may have noticed that travel costs can add up—especially airfare, which is often one of the most expensive components of any domestic or international travel plan. The good news is that there are ways that can help you save money on plane tickets. And, even better, the hassle of searching for flights given the wildly fluctuating rates might take up less of your time and effort than you ever realized. We've compiled our best tips below to help you book the cheapest flight.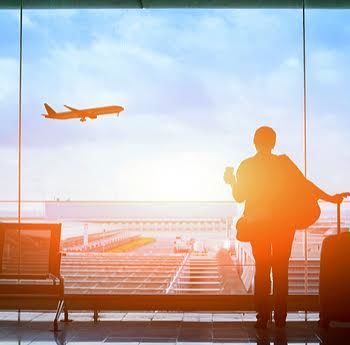 1-Be Flexible With Arrival and Departure Dates
Arrival and departure dates can affect the cost of a flight considerably, so it's important to be flexible with the days that you decide to fly. Most of the time it is cheaper to avoid the weekends and leave on a weekday, though this isn't always the case. So the best thing you can do in order to book the cheapest flights is do a quick check of prices for a whole month to see what days have the lowest fares for your specific route.
2-Travel During off-Peak Seasons
Families often fly when kids are on school breaks. As a result, traveling during the holidays is always expensive. If you have more flexibility in your schedule, fly any other time of year. Not only will you pay significantly less on flights, your destination will be a lot less crowded as well. By travelling off-season, you can save on hotel bookings too, since some hotels may offer you a free room upgrade during this time. However, before you book the cheapest flight in the off-peak season, ensure the attractions you want to visit are open.
3-Fly off-Peak Hours
Aren't keen to fly at the crack of dawn or past your bedtime? However, you will find that early and late flights are typically cheaper compared to flights that take off during normal business hours. More often than not, your biggest savings can come from flying between 5 a.m. and 7 a.m., or after 8 p.m.
4-Book Far Ahead When You Can
Especially during peak season, rarely ever do airline ticket prices go down as your departure date approaches. While an airline might offer lower rates as a baseline price, as the tickets for that particular flight start selling, the remaining ones increase in cost. If you know when and where you're going, make reservations early in the game for some big savings. On an average, airline fares typically shoot up in the last two weeks before your departure date, so try to book your tickets before this deadline. Travelling abroad? Book three to six months in advance for the best deals.
5-Book Two One-Way Flights
Do you think that booking round-trip flights is convenient and cheaper? While such flights may definitely save you time while booking, it doesn't mean they are typically cheaper to book as well. Thus, before you consider clicking the 'book' button for that round-trip flight, be sure to price out options for two one-way bookings. You should also consider two different airlines. You never know—your air trip might become cheaper this way.
6-Clear Your Browser's Cookies Before You Search
Are you one of those who keeps refreshing his browser window every few seconds in the hope that airline tickets will somehow become cheaper? Turns out, doing that may actually make the price go up as it changes on the basis of demand! Airlines and travel websites use browser cookies to help track your search history. So when you search repeatedly for the cheapest flight on a particular route, the site increases the prices. Book the cheapest flights by searching for airline tickets in incognito or private browsing mode. However, this only works sometimes. For an easy way to save money on flights, clear your search history and your cookies while browsing tickets.
7- Opt For The EMI Advantage
Worried about spending for the family's tickets and vacation expenses all at once? The Bajaj Finserv EMI Card lets you book the best flights as well as plan your domestic or international holidays without breaking the bank. Simply swipe your EMI Card at the time of purchase, and pay later in EMIs over a tenure of your choosing. The EMI Card gives you pre-approved loans to fund your travel plans. Besides, when you shop with an EMI card, you pay no interest, and the down payment is minimum.
Don't have an EMI card yet? Simply walk into one of Bajaj Finserv's partner outlets, meet the company representative, fill up a basic form and submit your documents to sign up for the card. You have a pre-approved legibility, instant approval and flexi-tenure options to help you complete your dream purchase.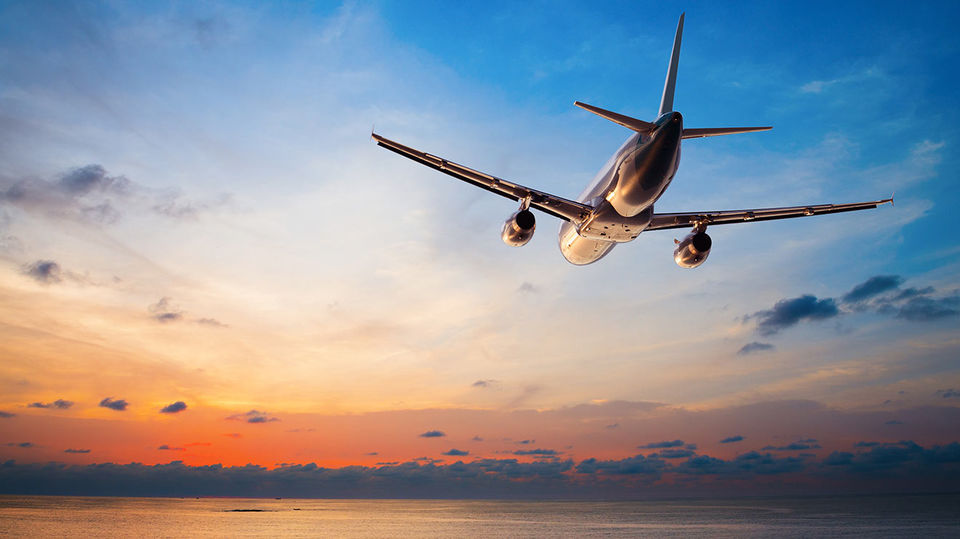 For more information on using the EMI Card for your travel spends, click here